Tatertots and Jello Favorite Projects of 2019! Out of 185 posts, here are my favorite DIY projects from 2019 – recipes, room transformations, paper projects, holiday decor and more!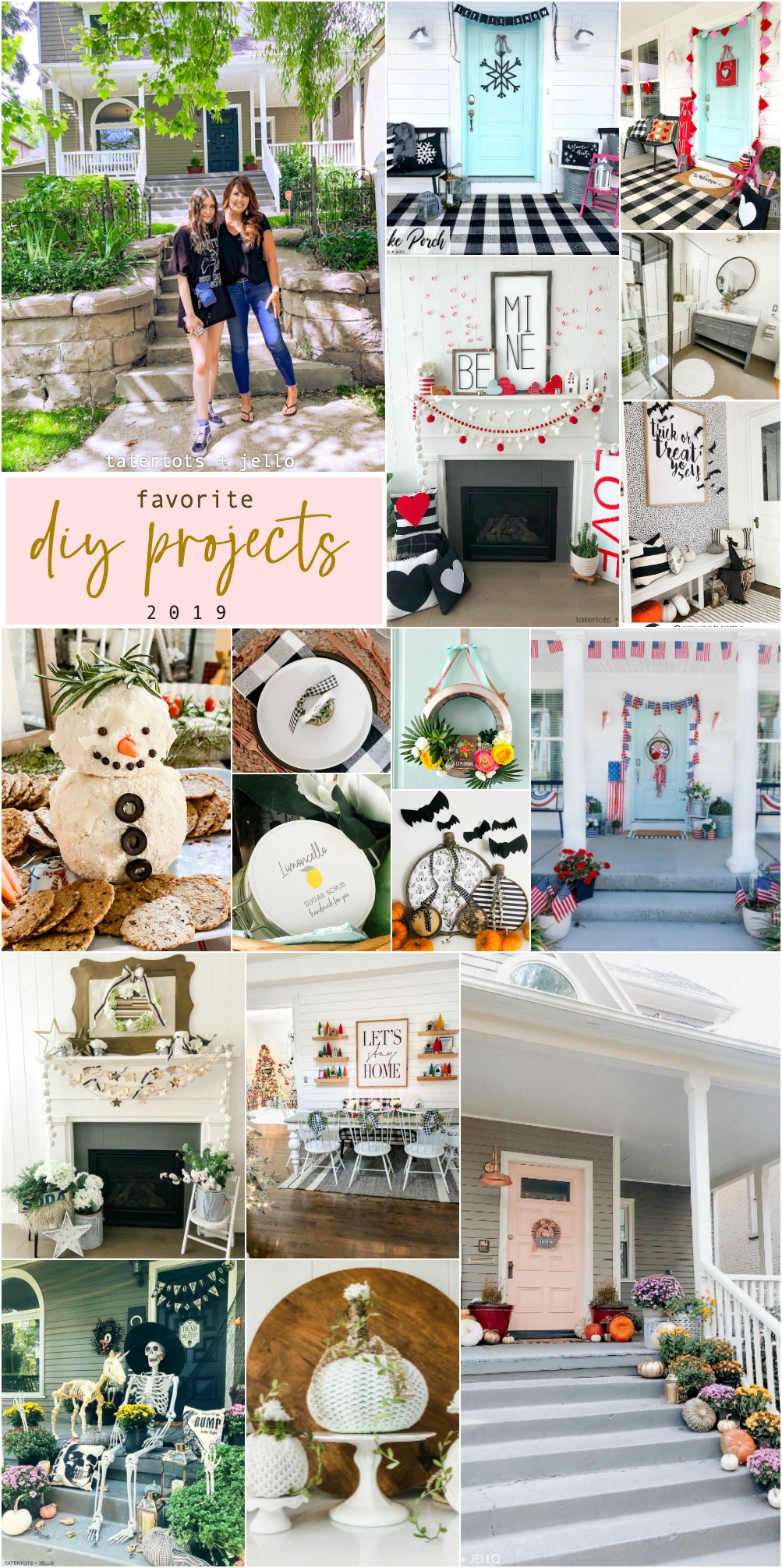 The Best DIY Ideas from Tatertots and Jello in 2019
It's hard to believe that it's 2020 already! A new year and a new decade. I am SO excited for a new year and new projects! As I have been thinking of new ideas to share, I have gone through my 185 posts in 2019 and it was so fun to see the ideas. Tatertots and Jello Favorite Projects of 2019!
Moving to the 1891 Avenues Cottage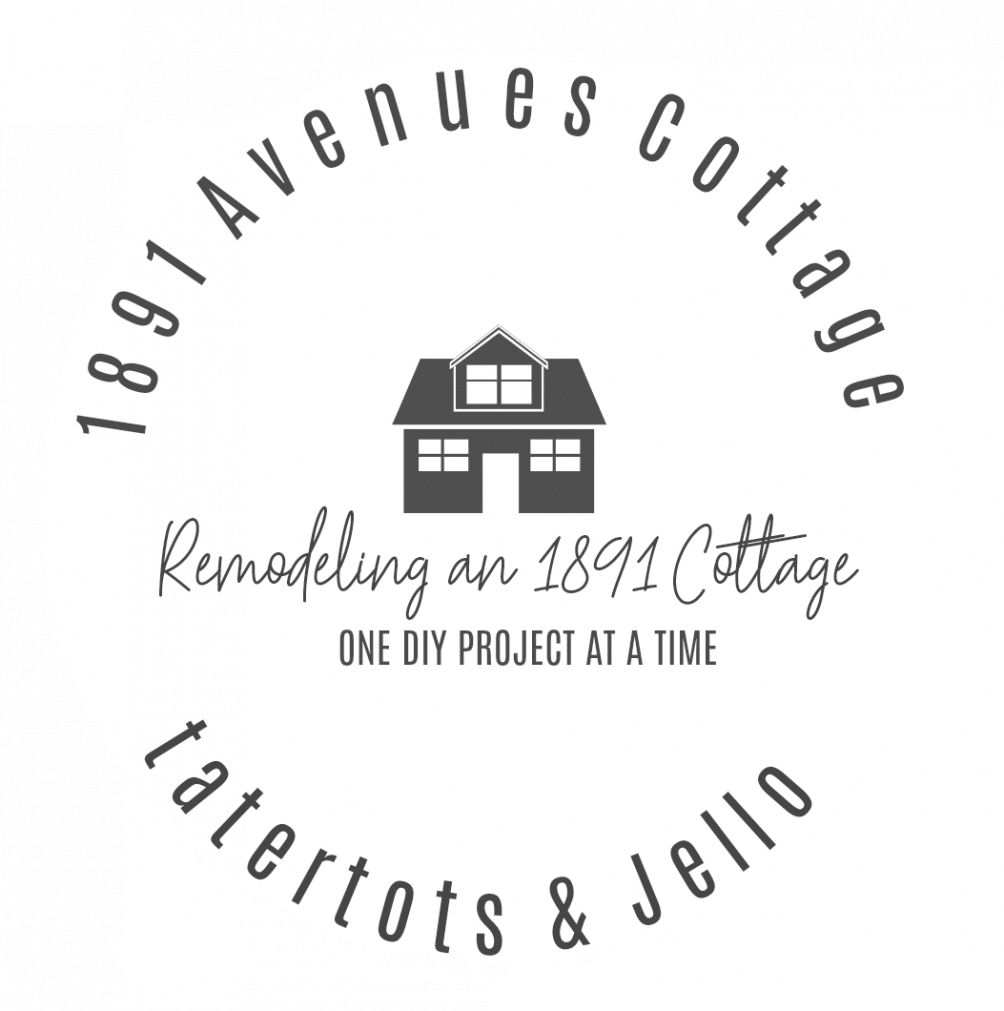 If you had told me last year at this time that in a year we would live in a completely different city and home, I wouldn't have believed it. Moving to the #1891AvenuesCottage has been a whirlwind and it's a dream come true! We are just starting on remodeling but in my mind I can see the end result and I CAN'T WAIT!!
Thank You for Following Along!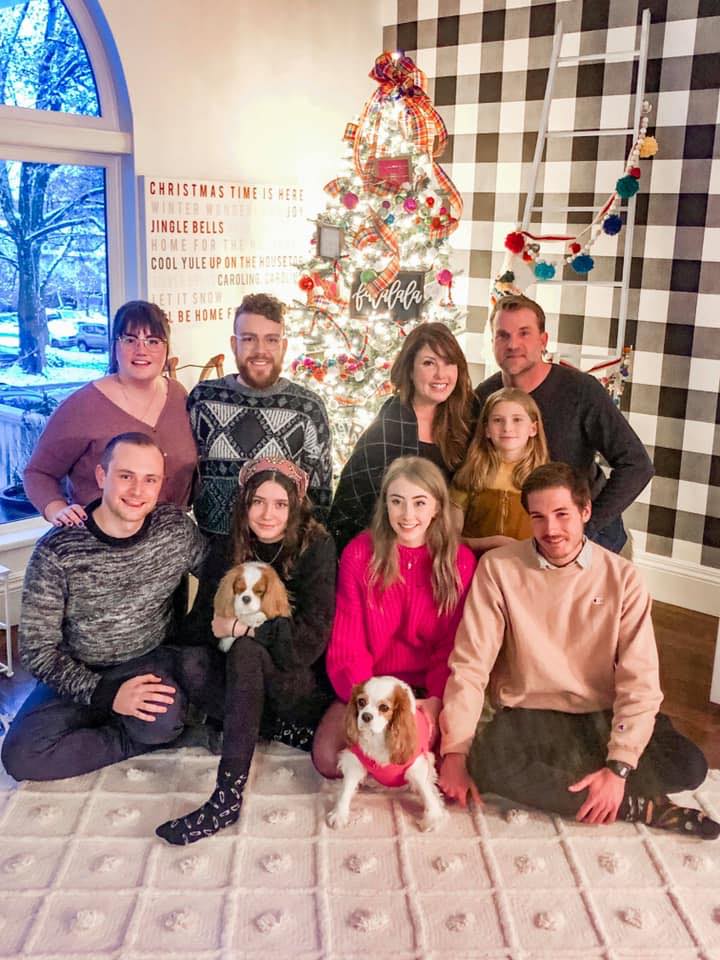 2019 was a year of growth and change for my family. I am so thankful for YOU and your support over the past 12+ years blogging here at tatertots and jello. When I started this site it was just for fun and a way for me to connect with other creative people that want to make their home beautiful easily and on a budget. I have met so many people over the years. I love EVERY single comment and getting to know EVERY single person.
27 favorite DIY projects and ideas of 2019!!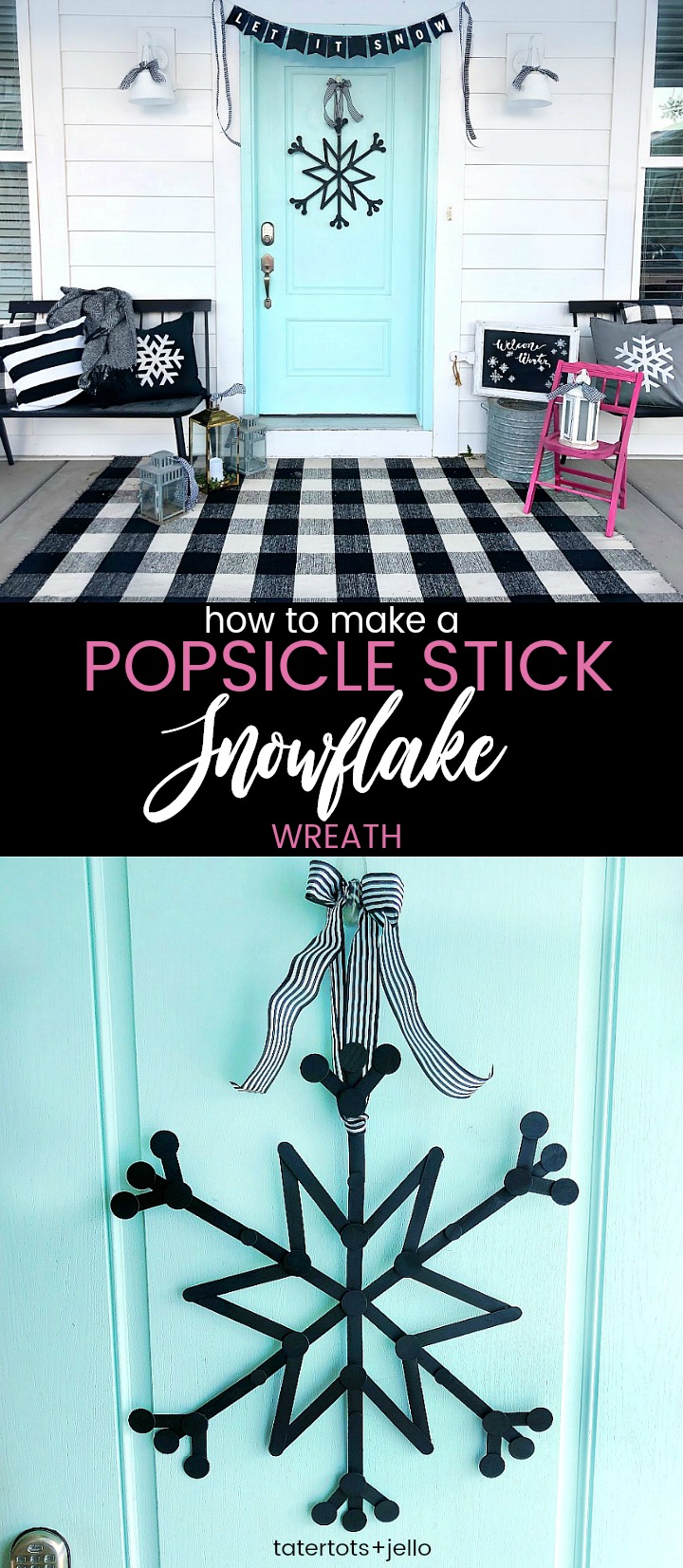 In January I shared how to make this inexpensive and easy snowflake wreath. I created a winter porch around this snowflake theme. I loved how it broke up the winter monotony with a fun theme! Tatertots and Jello Favorite Projects of 2019!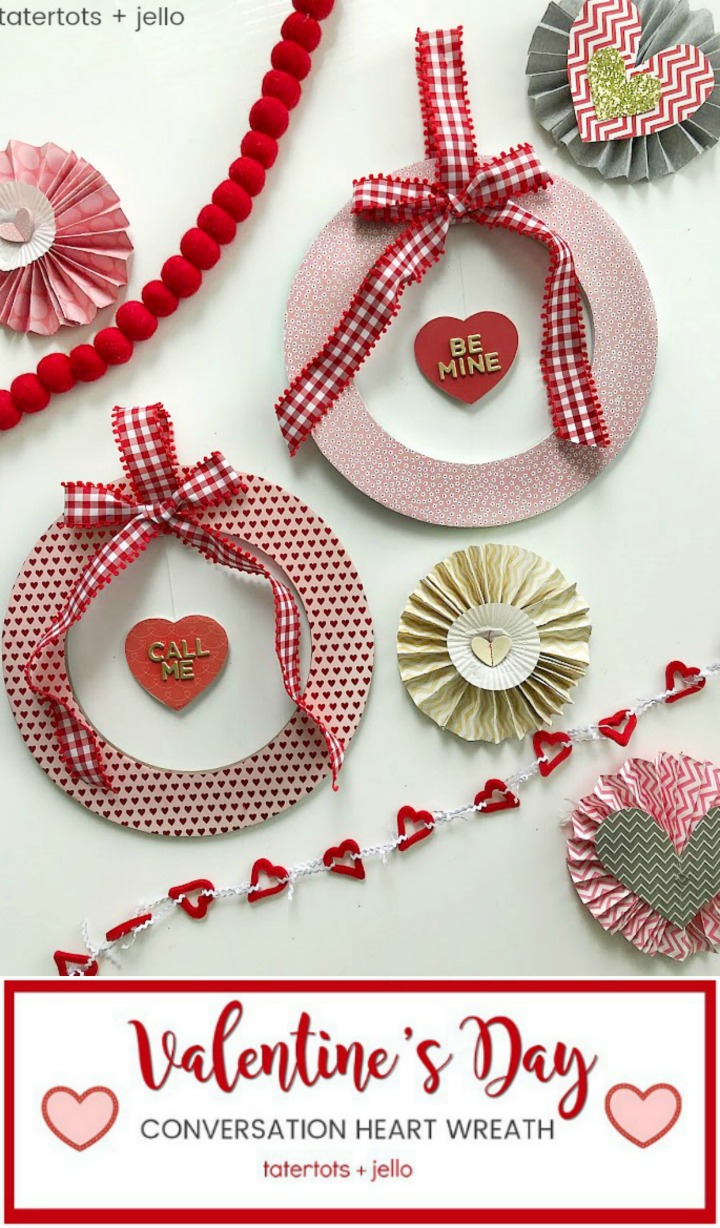 Over the years I have loved Valentine's Day more and more, especially after I met my sweet husband. These heart wreaths use scrapbook paper and a heart is hung in the middle that seems to be floating. I added words like you see on conversation hearts.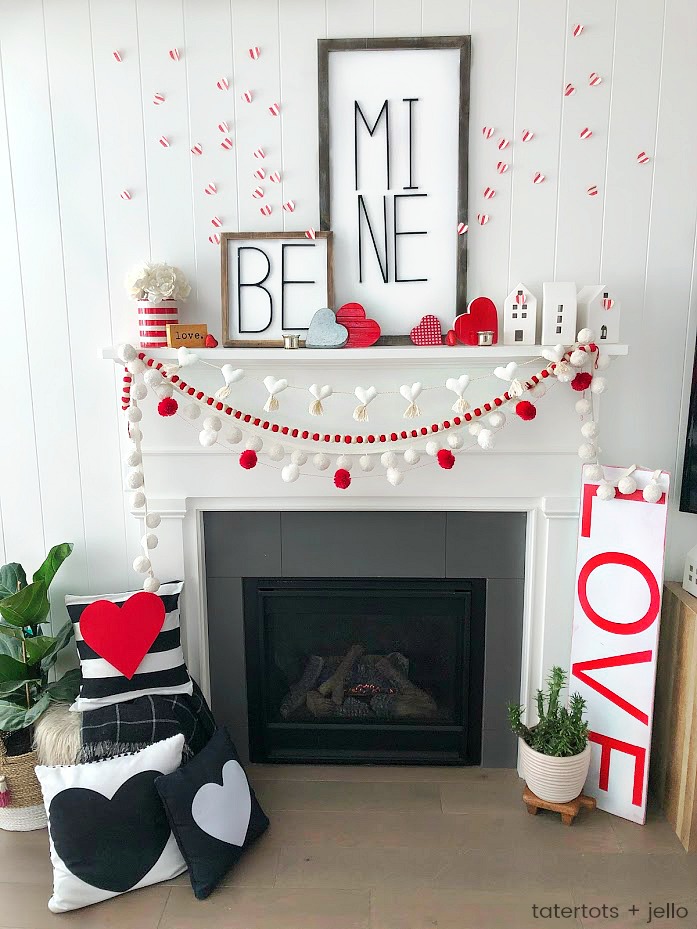 I love decorating my mantel for different holidays. This BE MINE mantel was fun to create with DIY signs that use metal letters and LOTS of hearts!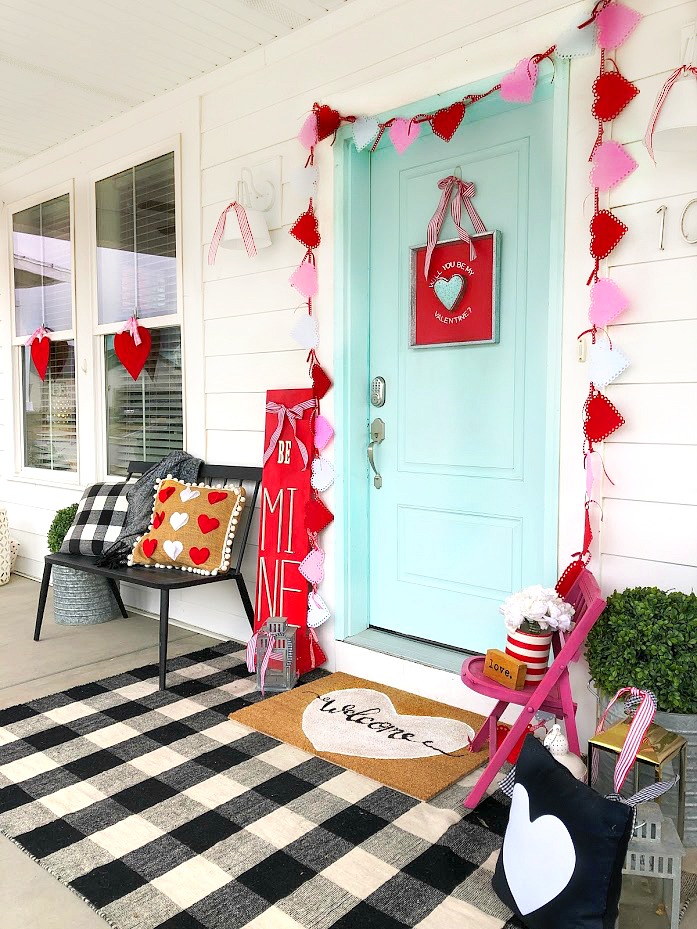 I also created a BE MINE porch with lots of DIY elements. DIY galvanized heart sign, heart burlap and felt pillows, BE MINE sign and cute heart garland with elements from the dollar store.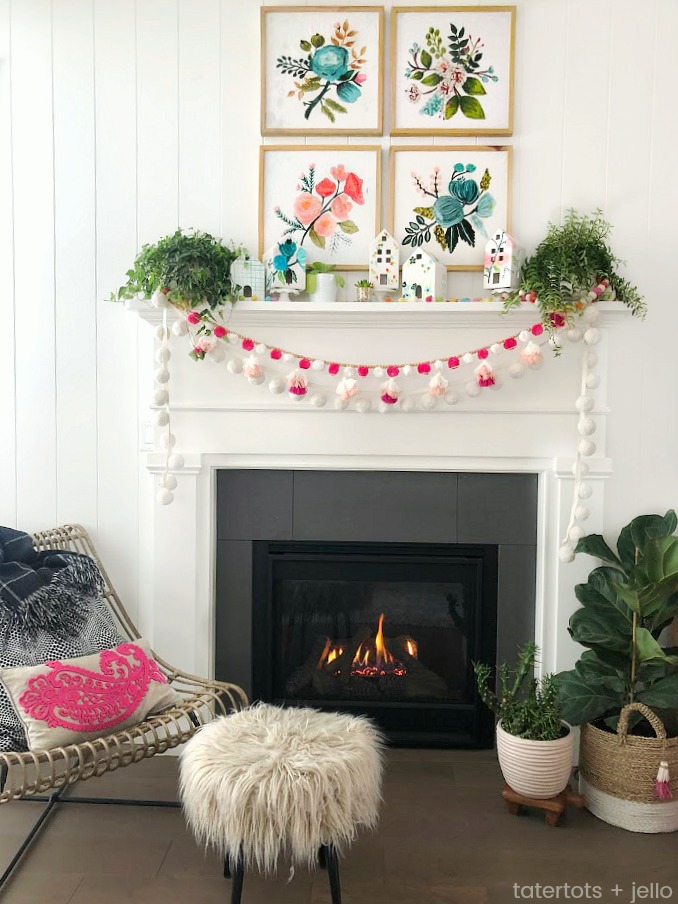 In Spring 2019 I painted white houses with flowers, inspired by some I had spied on Anthropologie's site. I love the way they looked with my flower paintings. Tatertots and Jello Favorite Projects of 2019!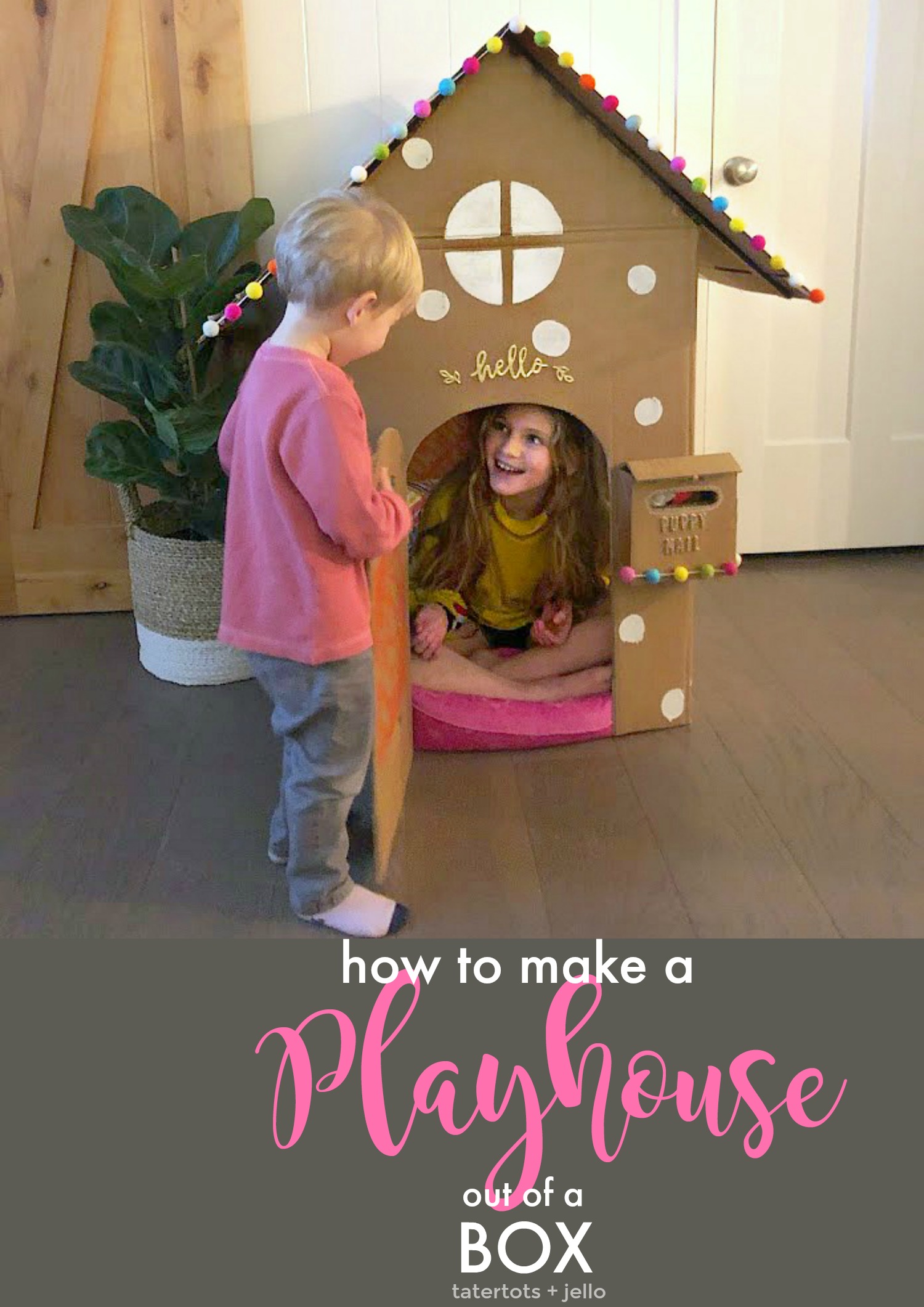 In the spring I created a whimsical pom pom playhouse out of a box. The kids thought it was fun and our neighbor's cute son who we babysat often loved it!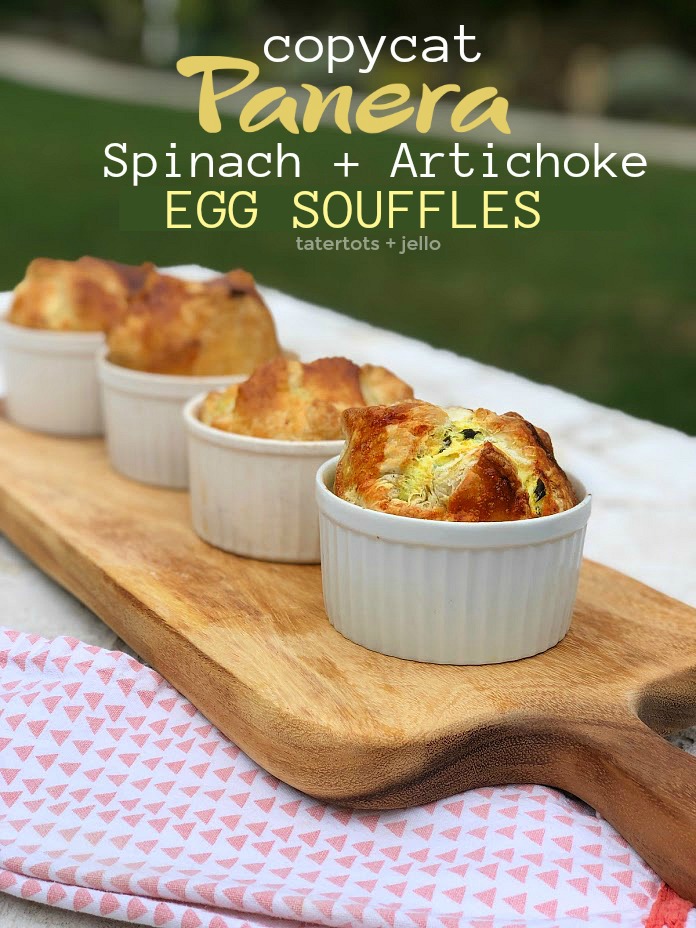 One of the most popular recipes were my mom's Copycat Spinach and Egg Souffles, inspired by Paneras version. I have to say, these are better! I also created a coordinating Panera-inspired Jalapeno Egg Souffle recipe that is so good and slightly spicy.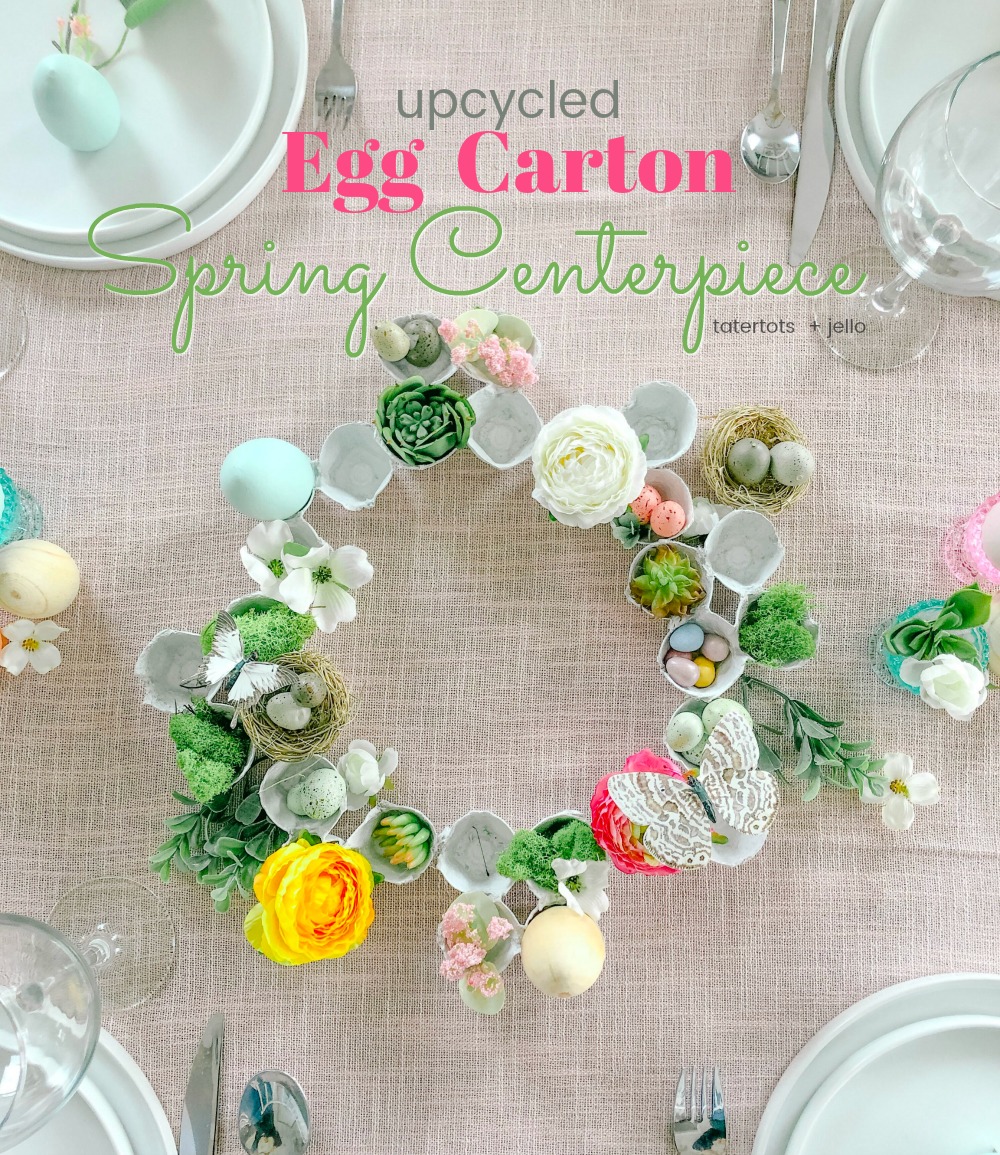 I love upcycling things and creating new uses for them. In the spring I upcycled egg cartons and turned them into a pretty wreath centerpiece.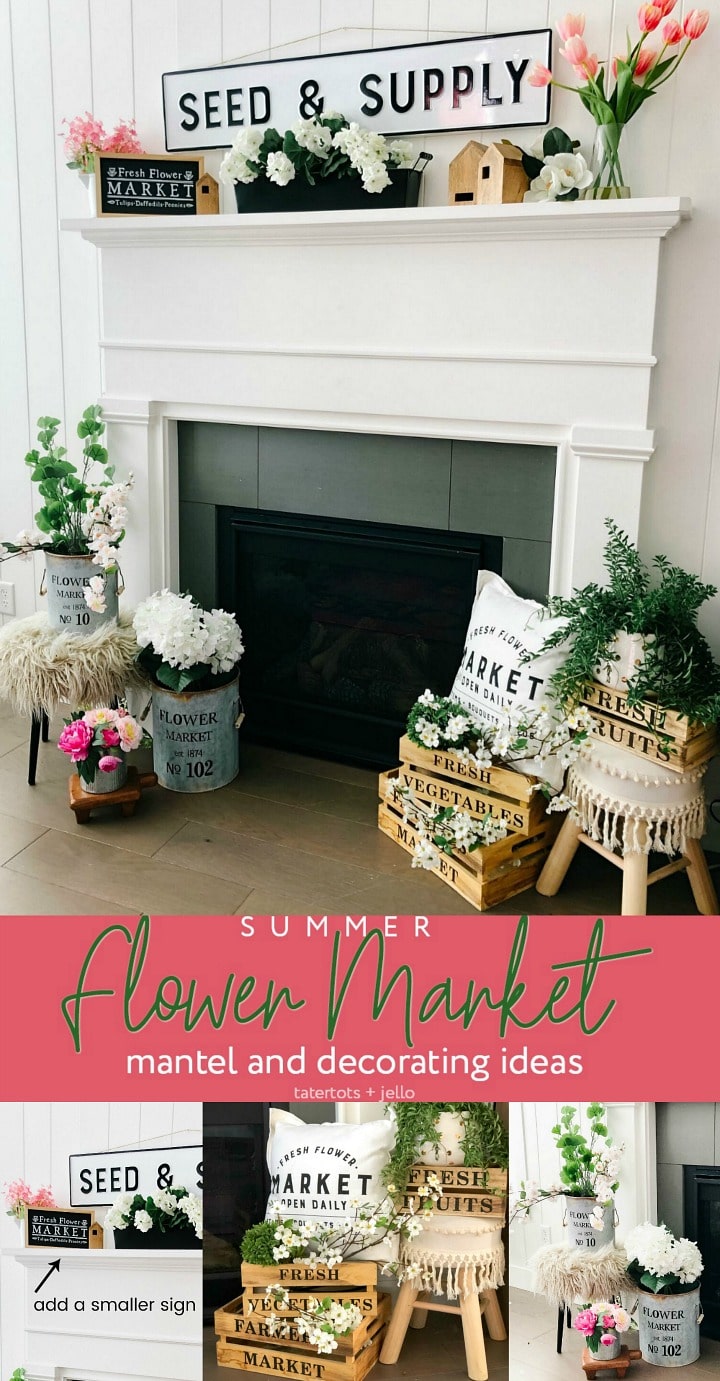 In the summer I made over the mantel with an enamel seed sign, stenciled crates and LOTS of flowers.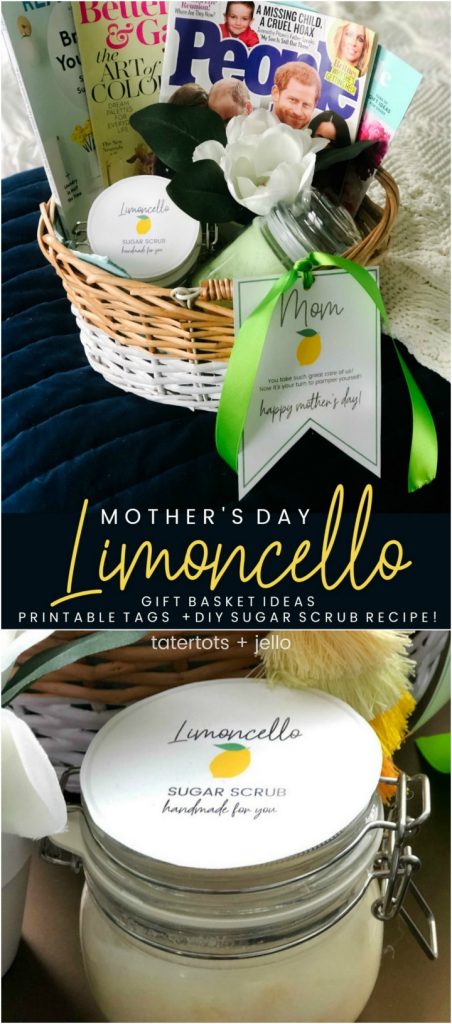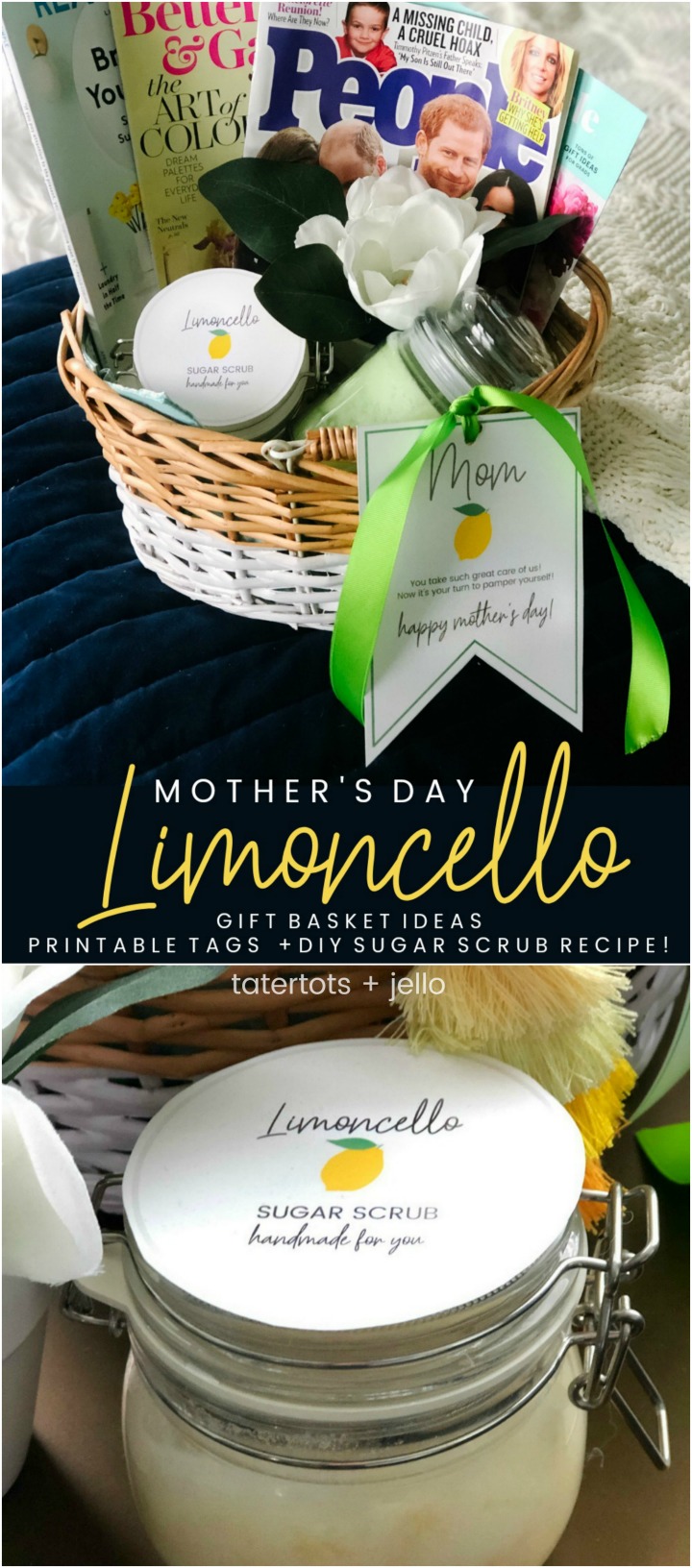 I love sharing easy gift ideas. For Mother's Day last year I created a simple gift basket and created a Limoncello sugar scrub which is so easy to make and a wonderful inexpensive handmade gift idea. Tatertots and Jello Favorite Projects of 2019!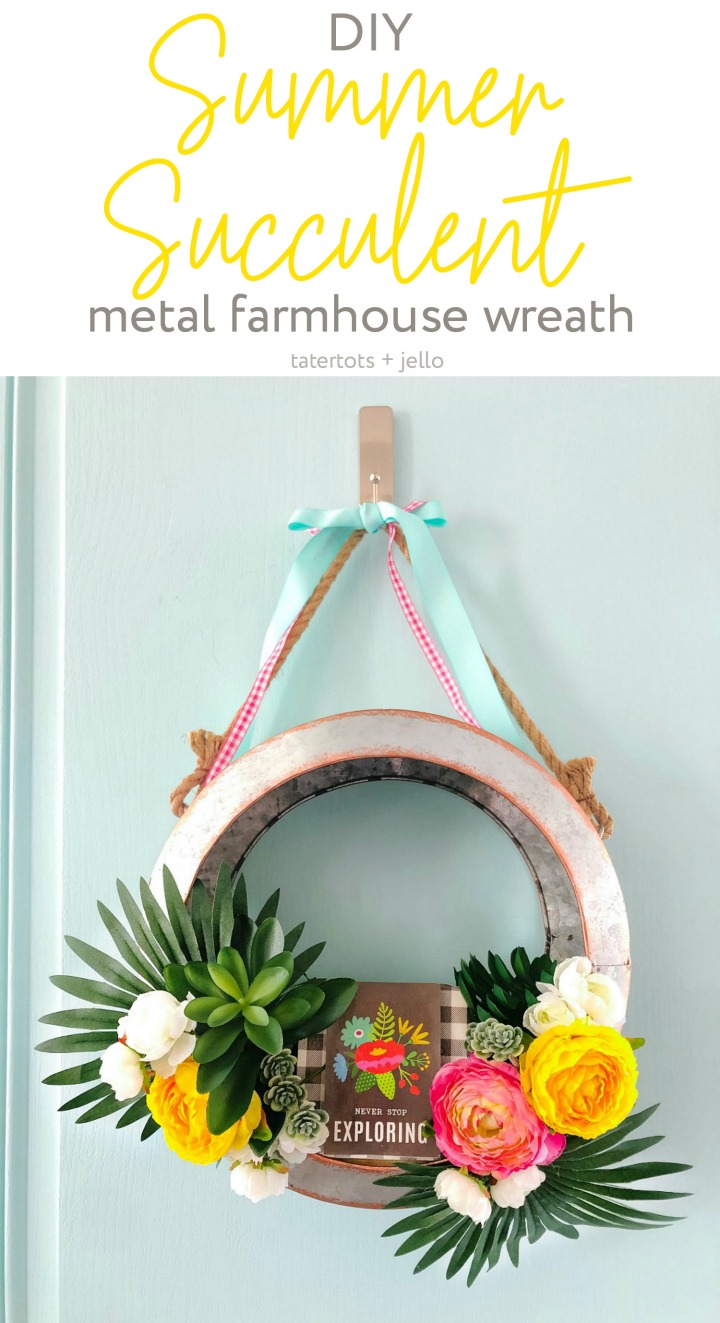 In the summer I sed some of the paper from my Pebbles line and created a cute farmhouse wreath.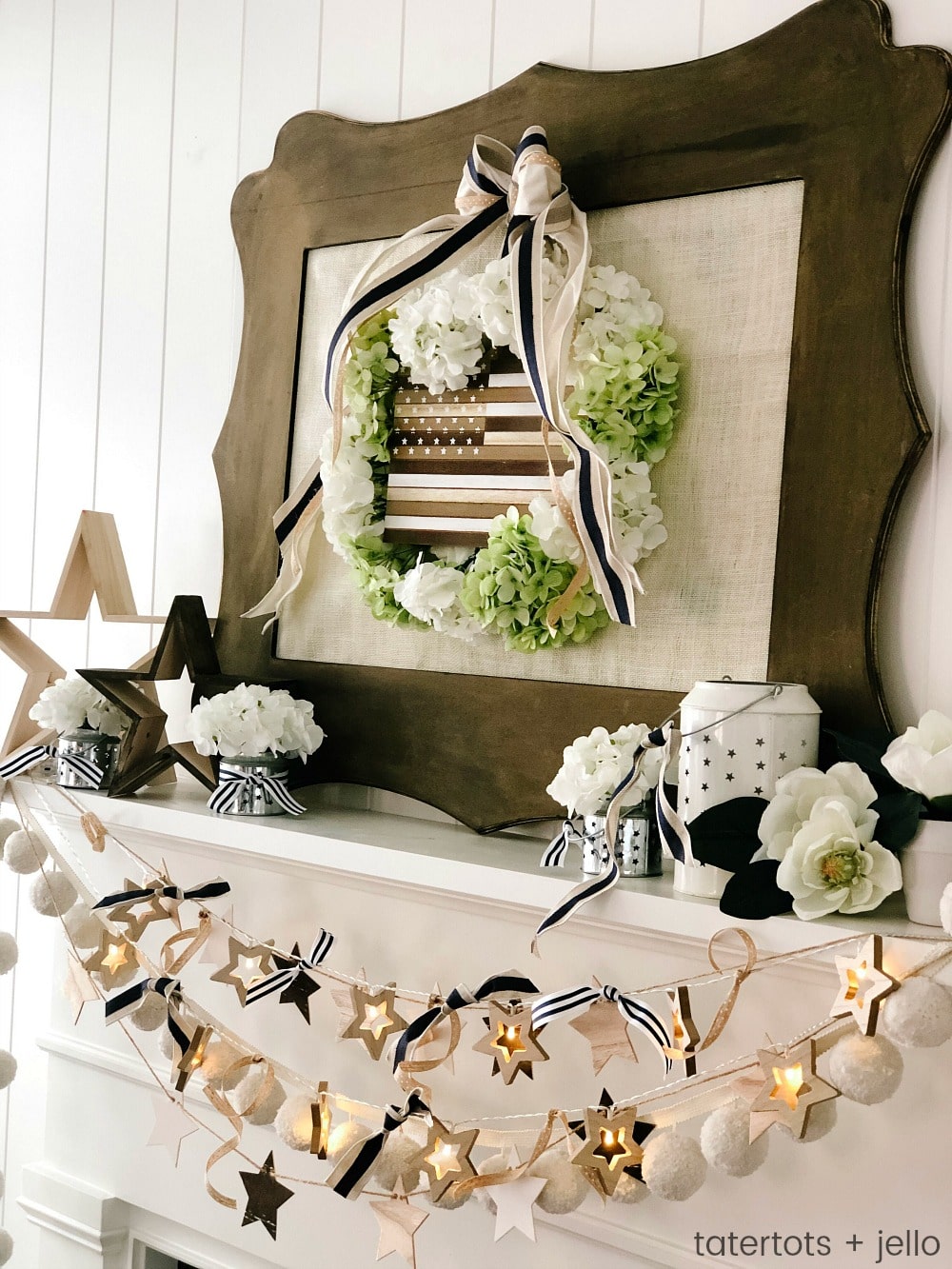 In the summer I went out of my normal color and create a neutral farmhouse-style mantel with DIY wreath, sign and neutral elements. I have to say it felt very soothing.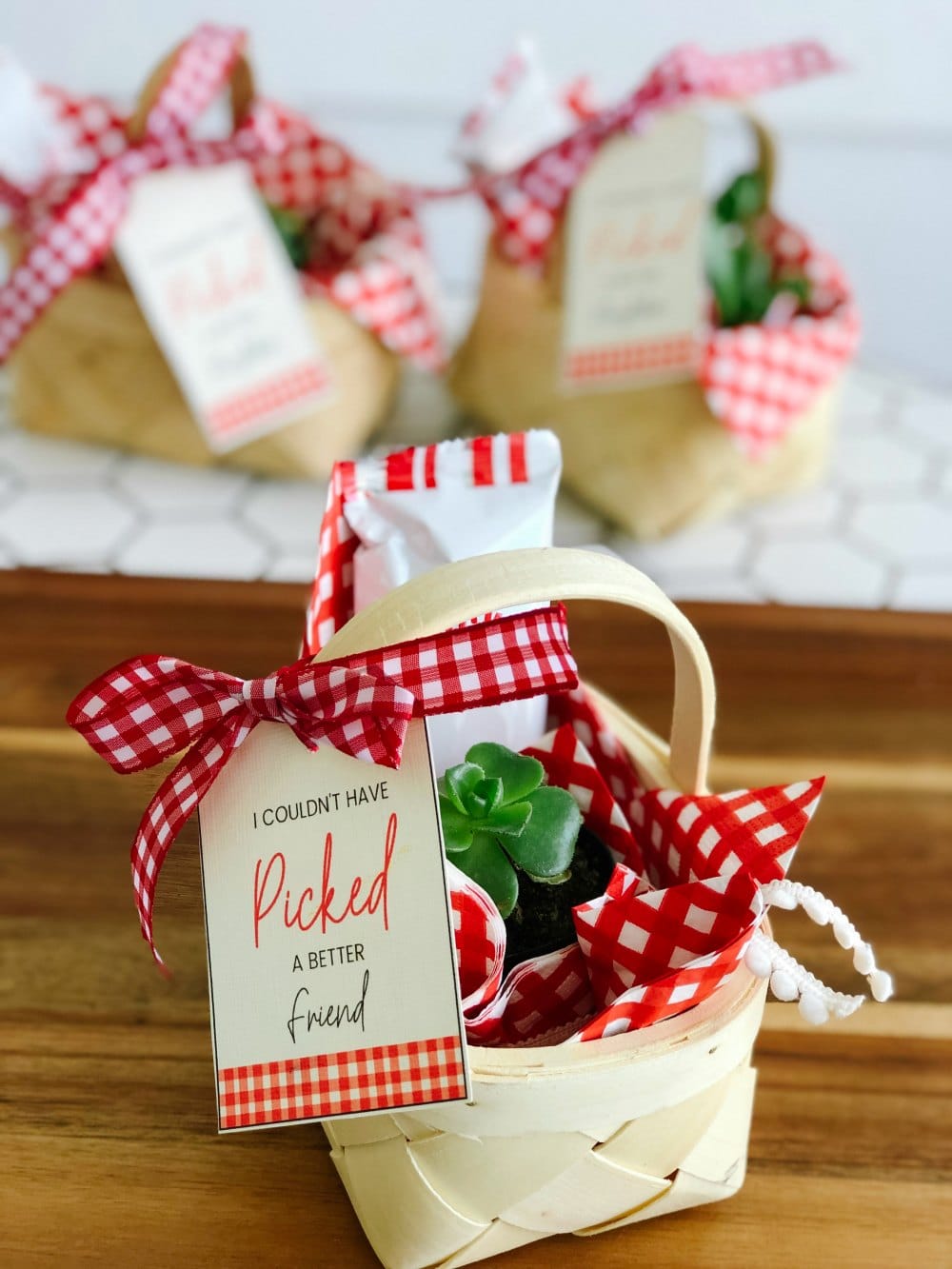 Another fun gift idea, this one with a picnic element. I used little baskets and included a treat and a succulent. I have the free gift tags on the site.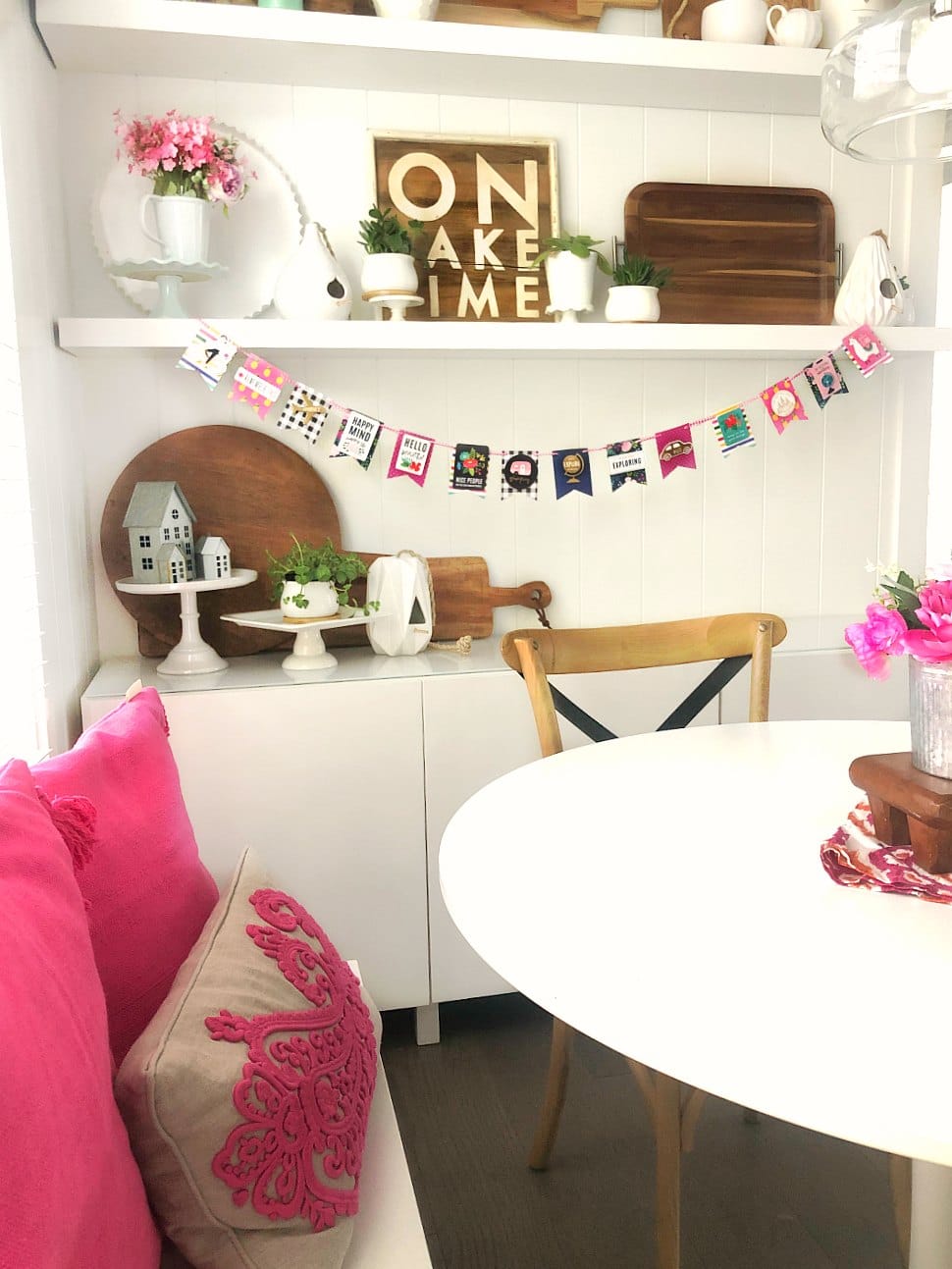 In the summer we celebrated with lots of adventures and I created a banner using my Pebbles Chasing Adventure line to add some color and reminder of always be adventurous.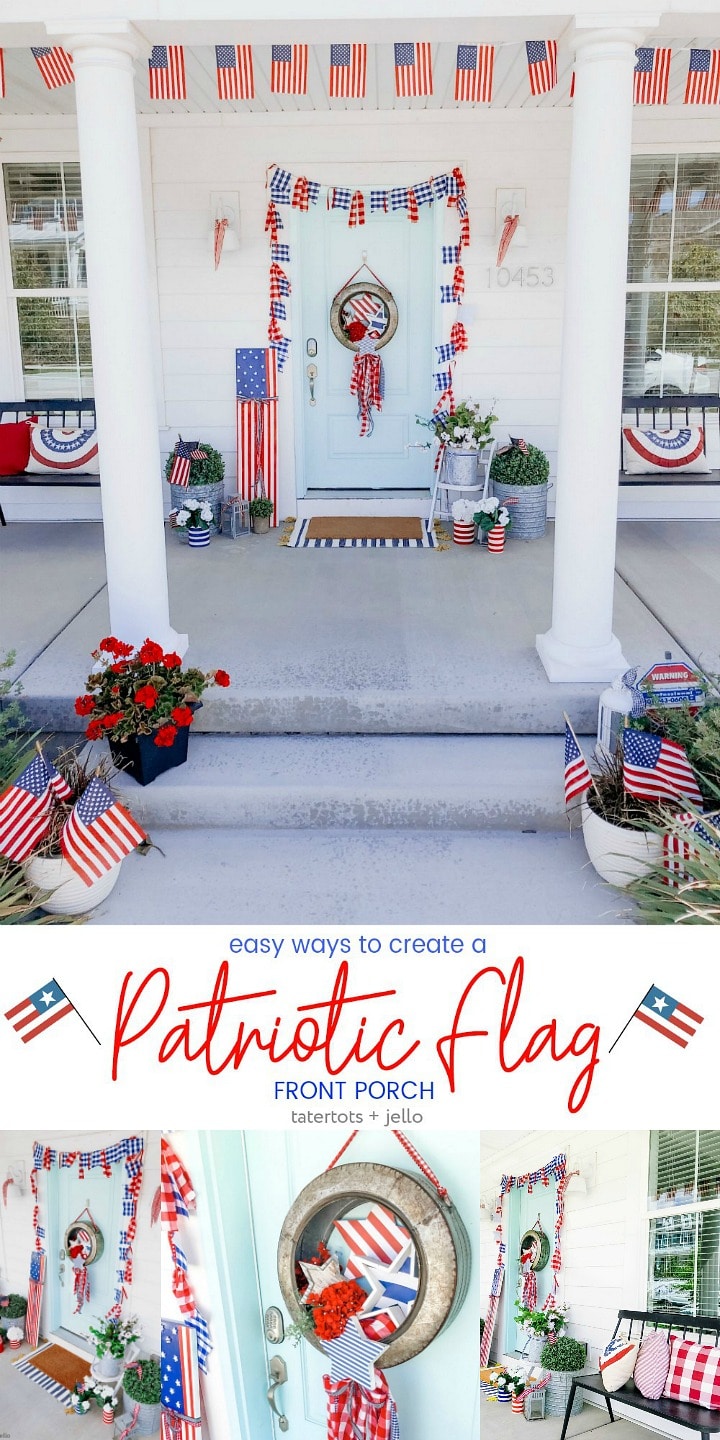 Our Daybreak home was the perfect backdrop for a patriotic porch. I created a DIY farmhouse wreath, giant flag sign, fabric bunting and pillow covers. Tatertots and Jello Favorite Projects of 2019!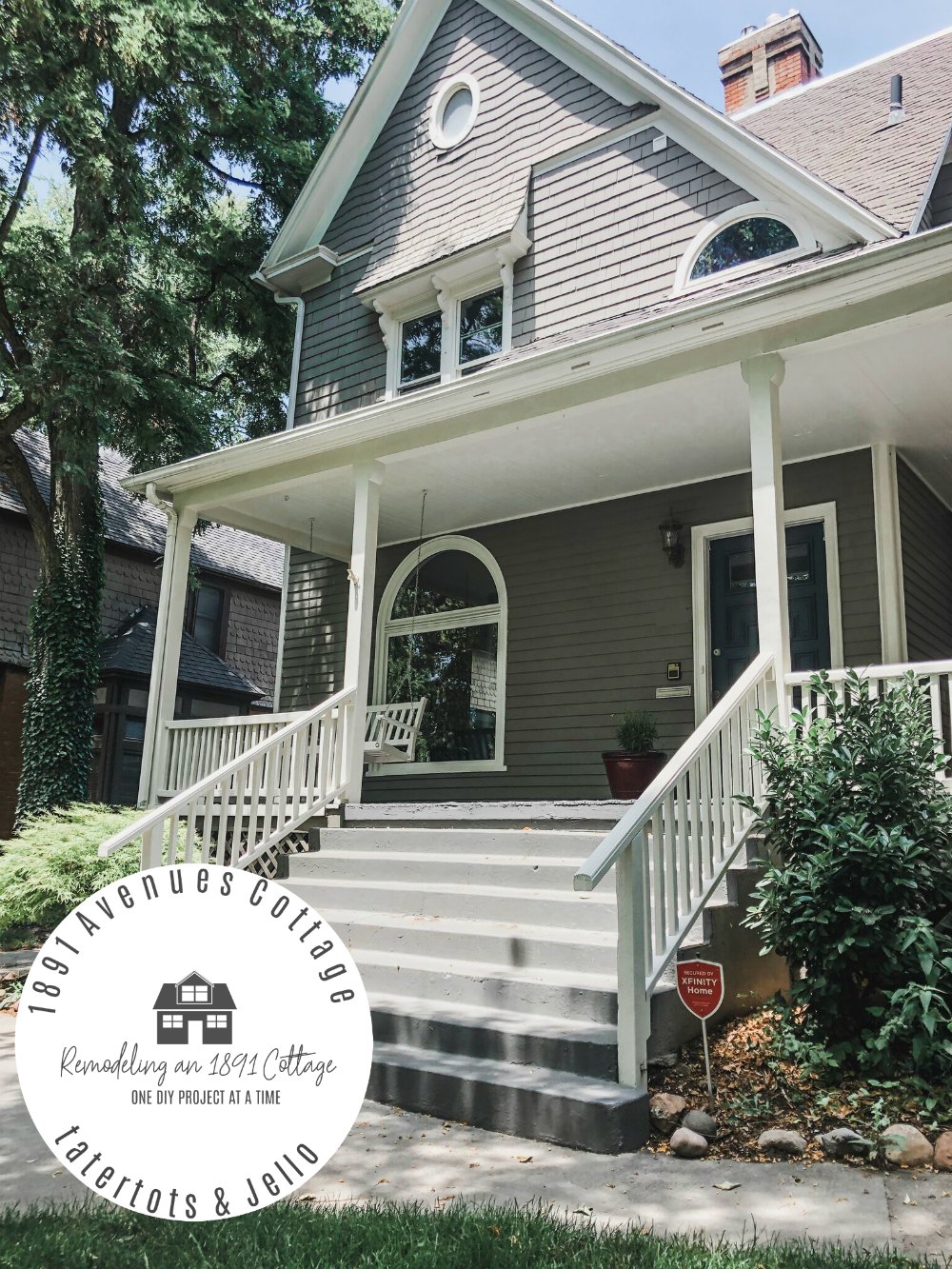 In the fall I announced the biggest project of the year (and years to come) – our move to the #1891AvenuesCottage. We are restoring the home and there are SO many projects coming up. I also shared pictures from the #1905Cottage that I restored earlier.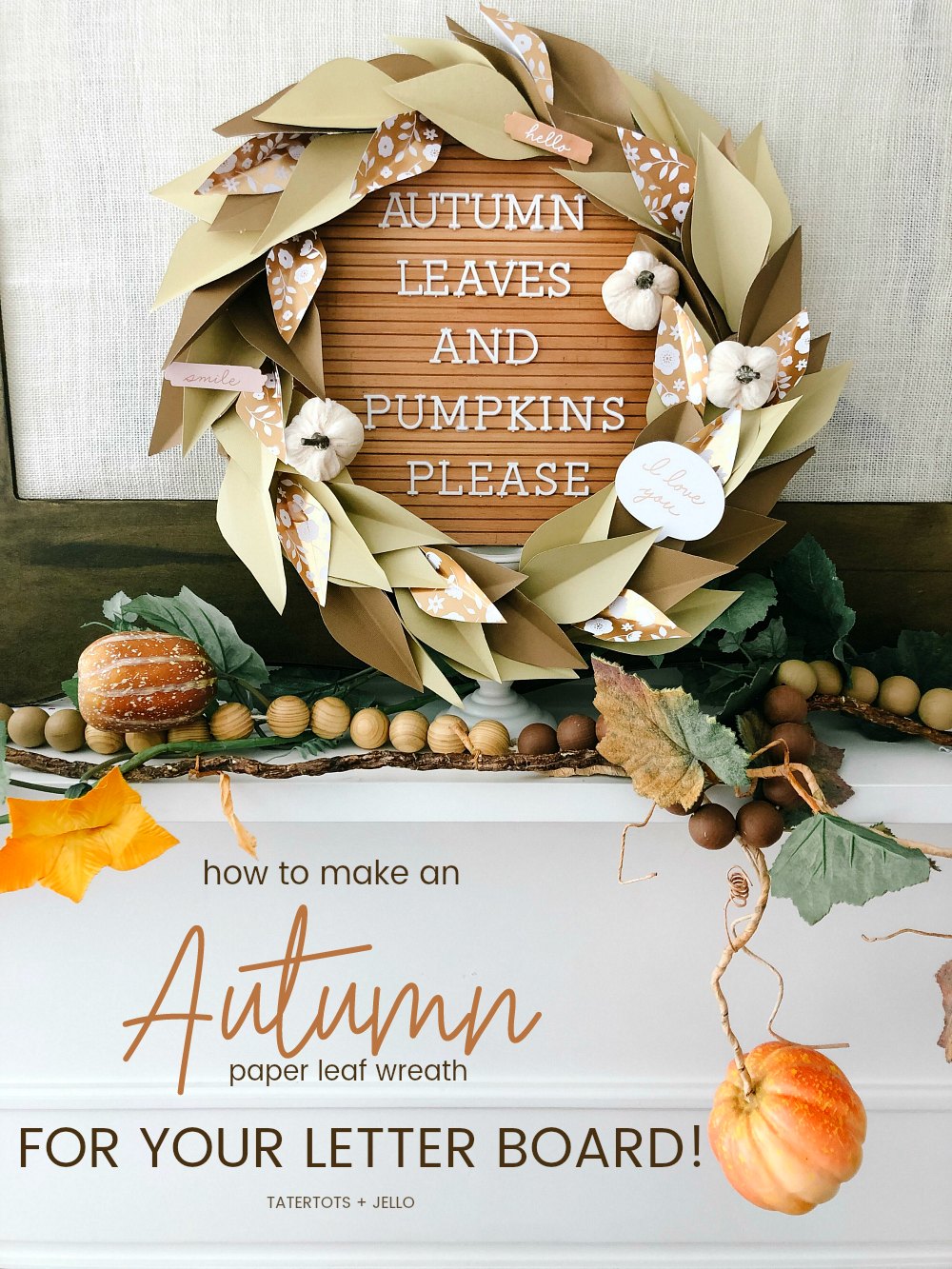 Do you have a letter board? I shared how to make a simple paper leaf wreath to add to your letter board and used paper from my This Is Family line!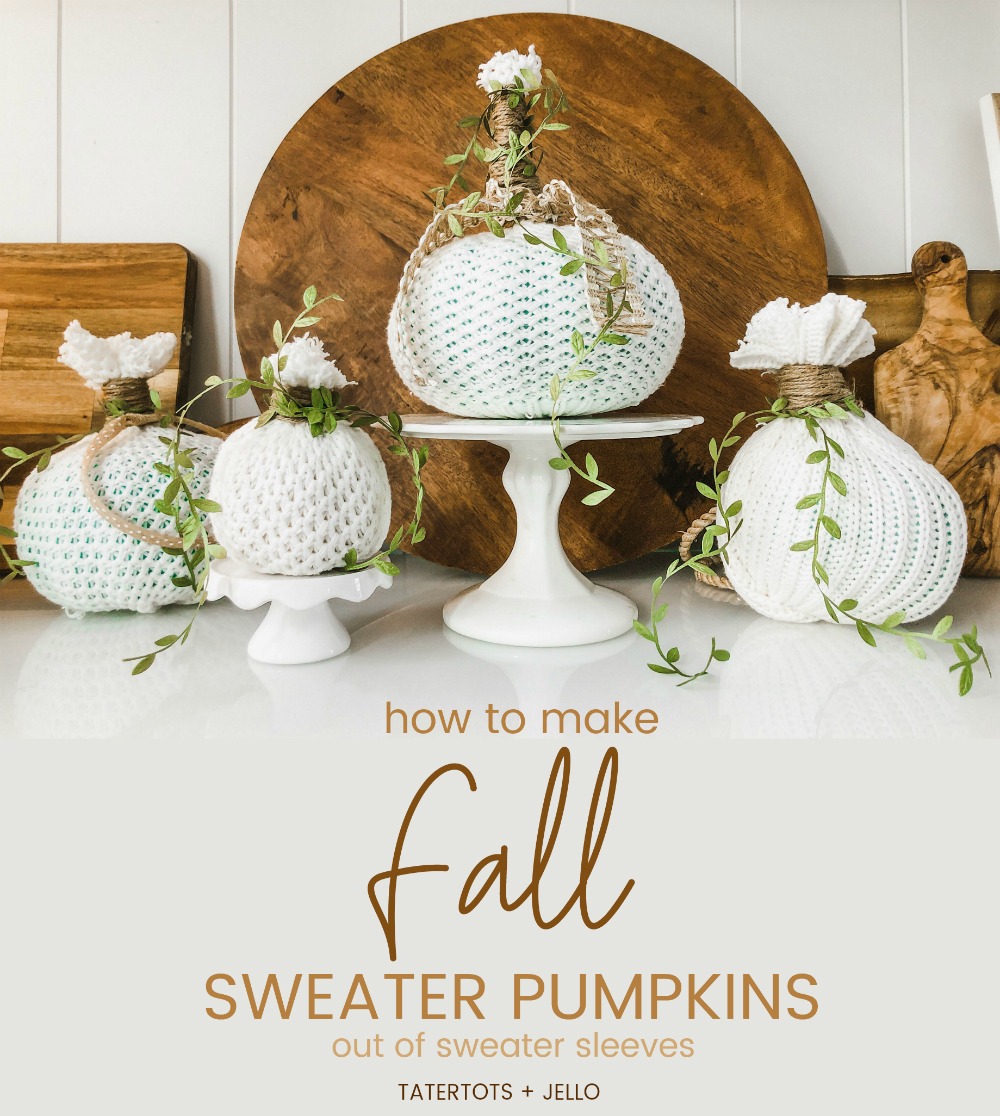 As we were cleaning out the house to move I took some sweaters from our donation pile and upcycled them into adorable pumpkins. One of my favorite projects!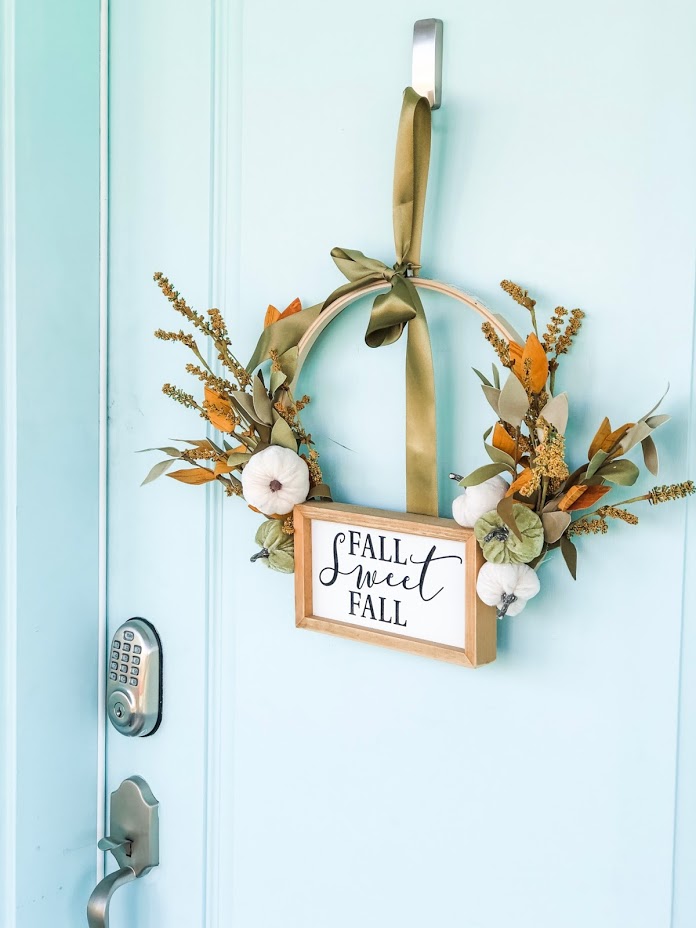 Another fall project I love is this Fall embroidery Hoop Wreath. It's a 15-minute fall project that is so easy to make! You can hang it inside or out!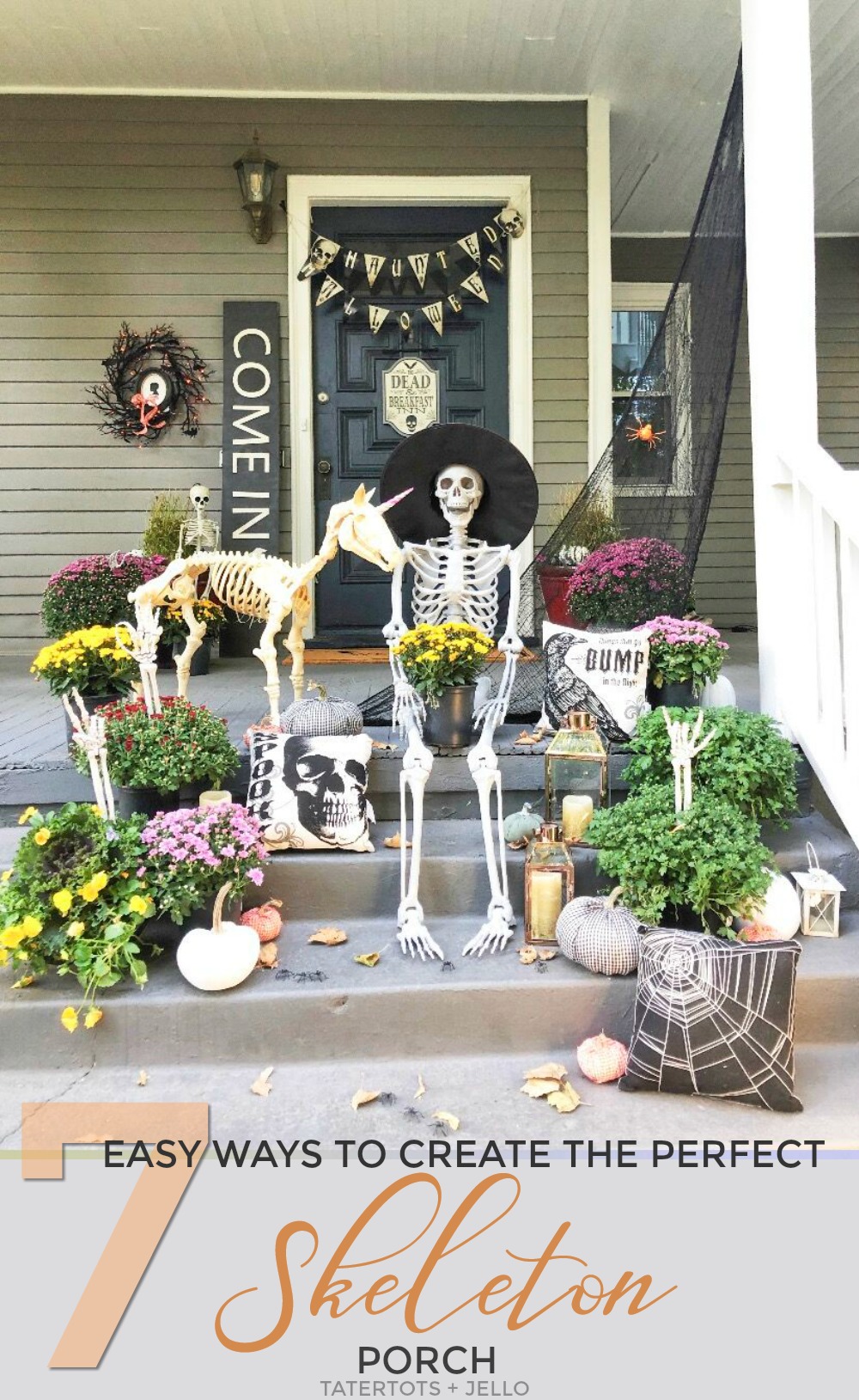 This was the first project at the #1891AvenuesCottage. Easy easy to create a cute skeleton porch. Tatertots and Jello Favorite Projects of 2019!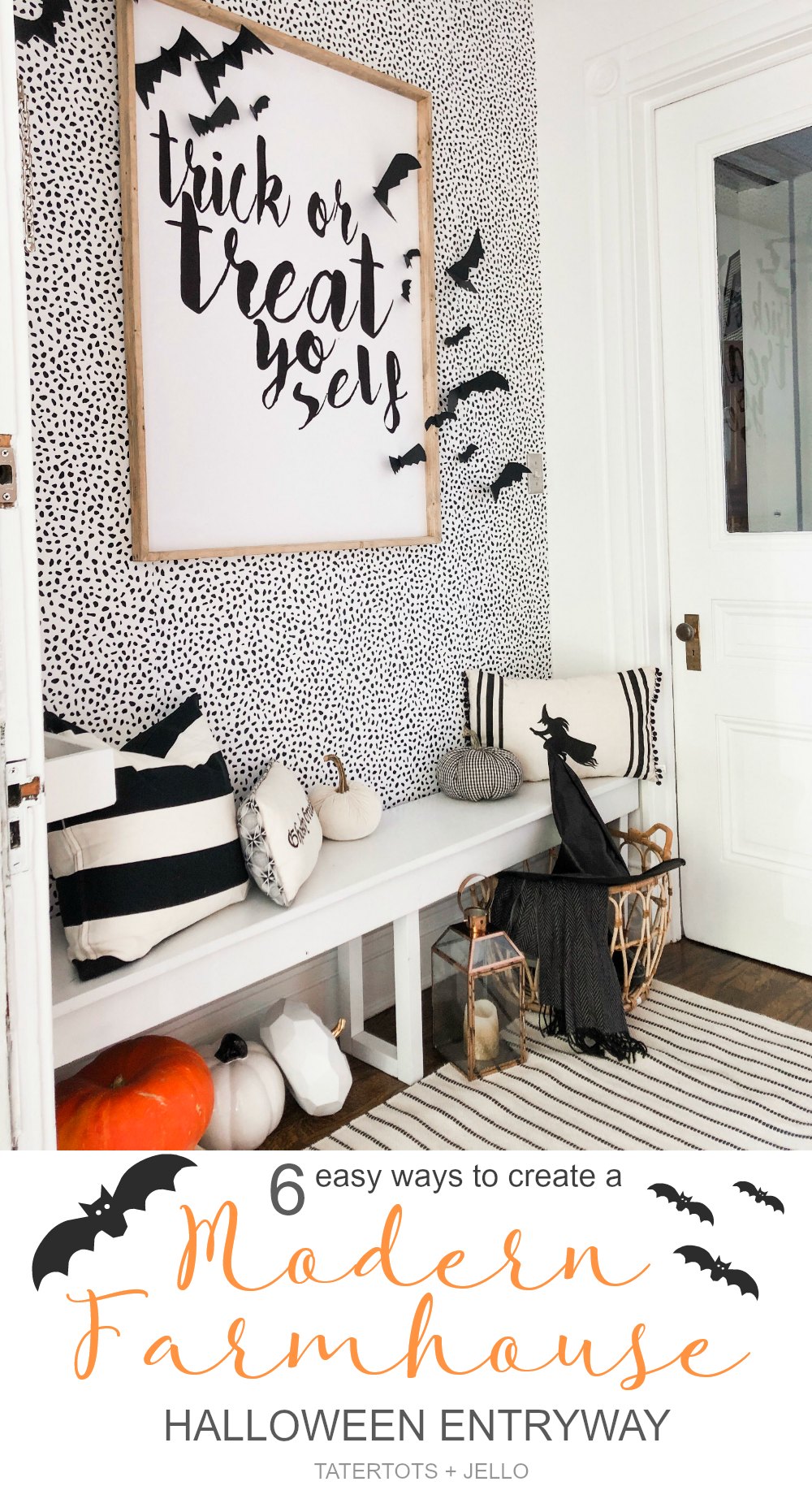 I used removable wallpaper to cover the walls in our entry room and created a fun Halloween space.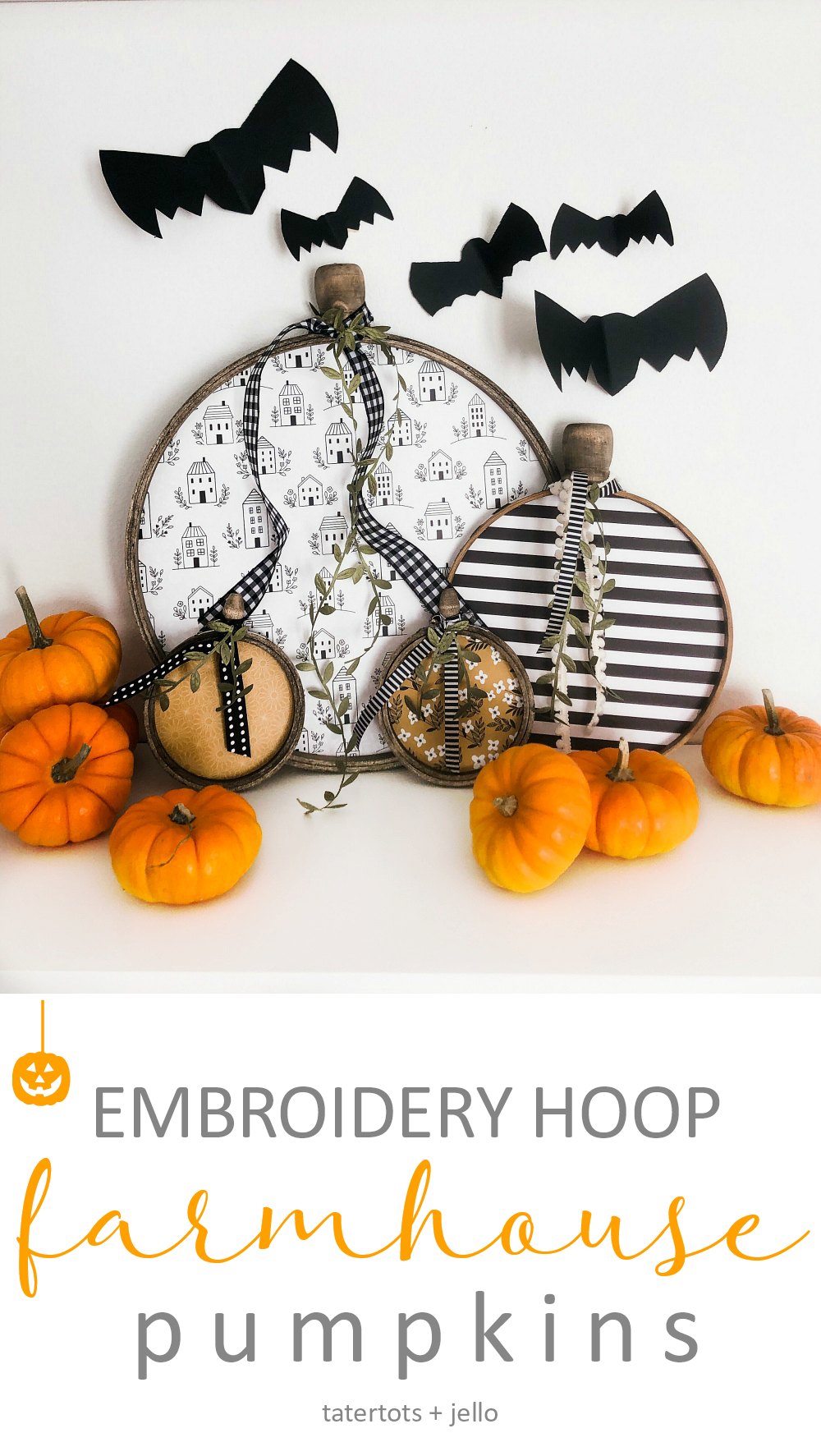 These embroidery hoop pumpkins were one of the most popular posts from 2019. The paper for this project is from This is Family paper line and they turned out so cute!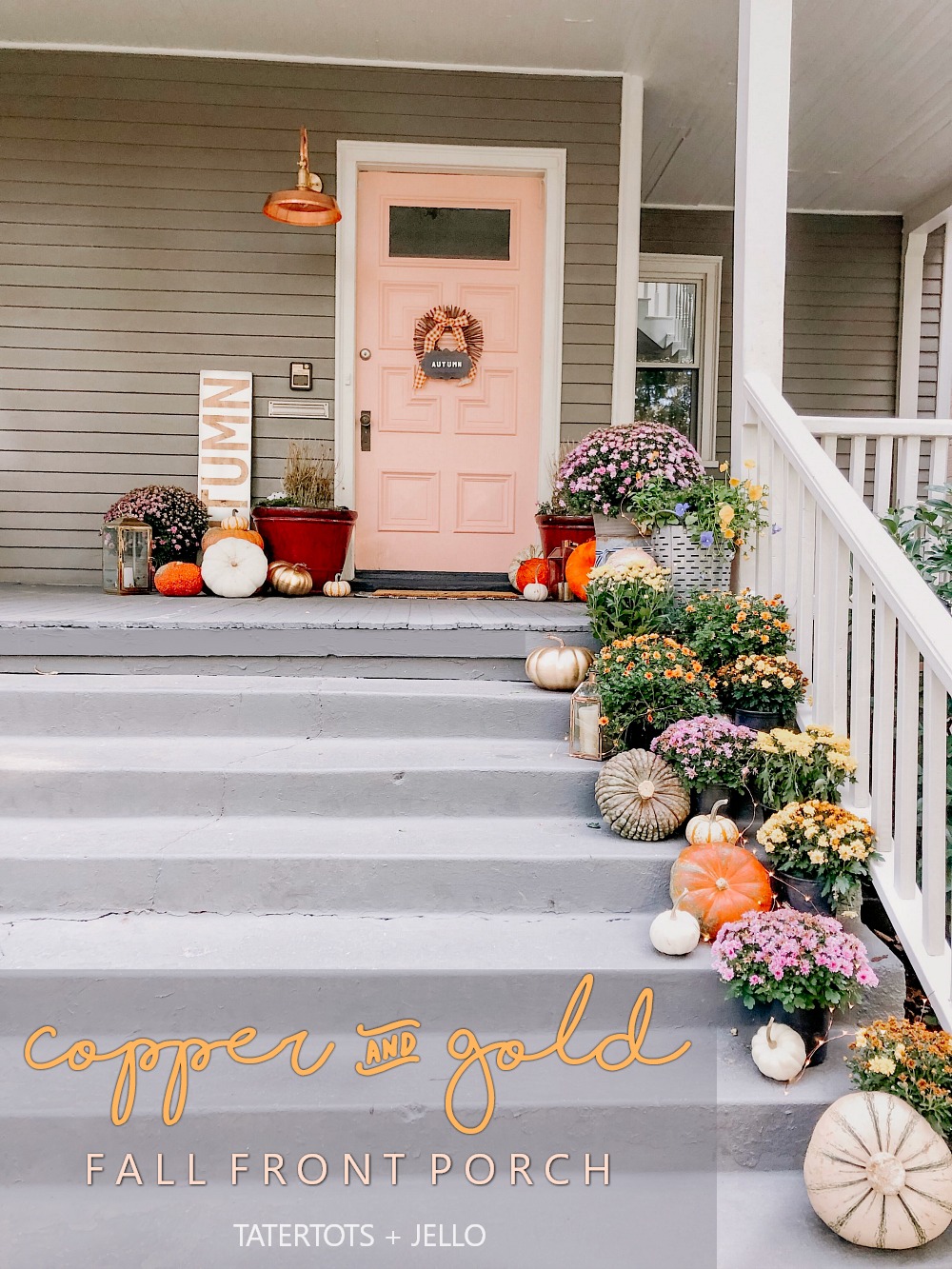 I painted our door pink and was a little nervous about how it would turn out. I love it more and more every day!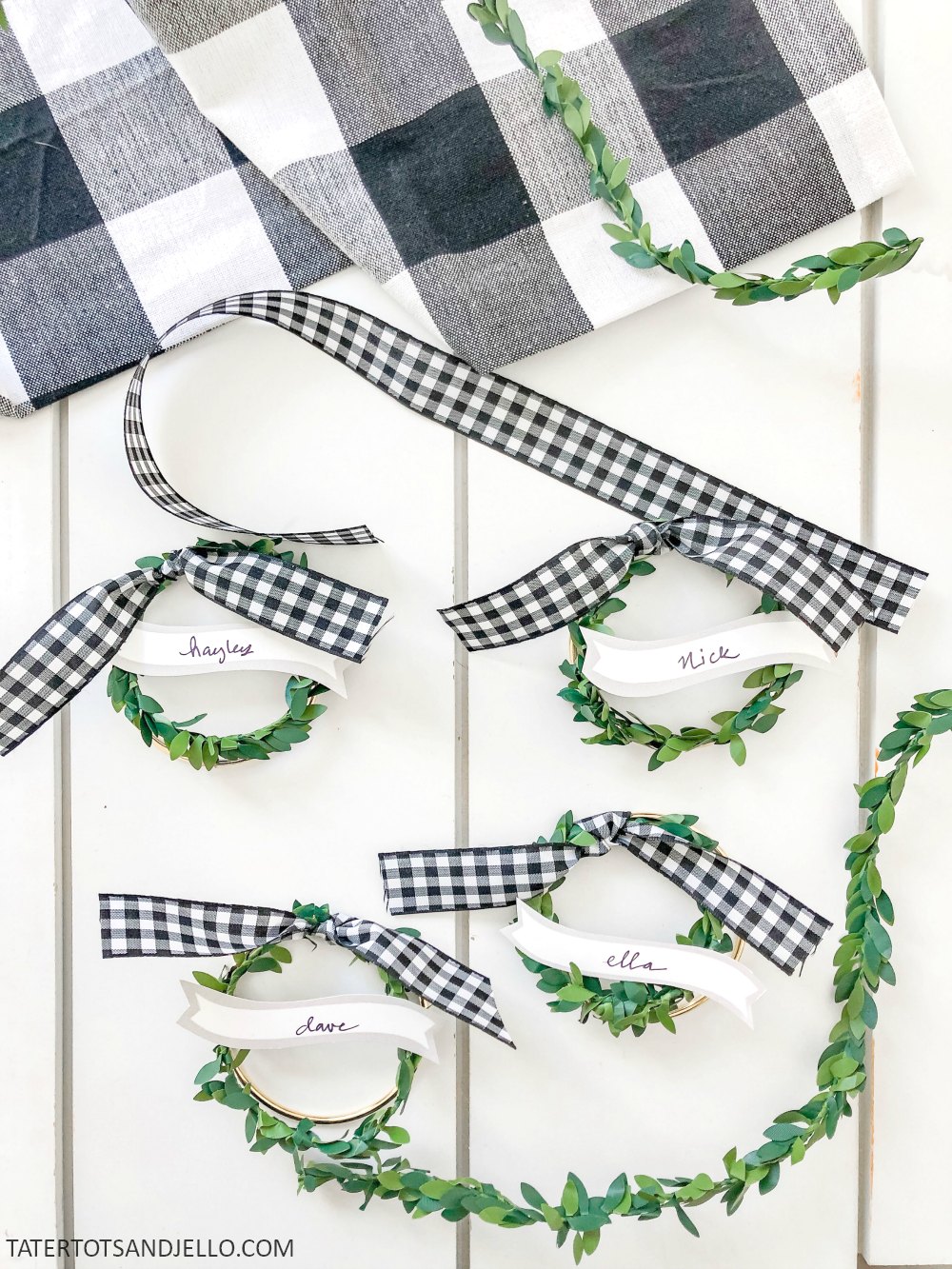 Wreath Place Cards for the holidays. You can use these wreath place cards all year round. I have a free printable name tag that you glue to the top of each wreath.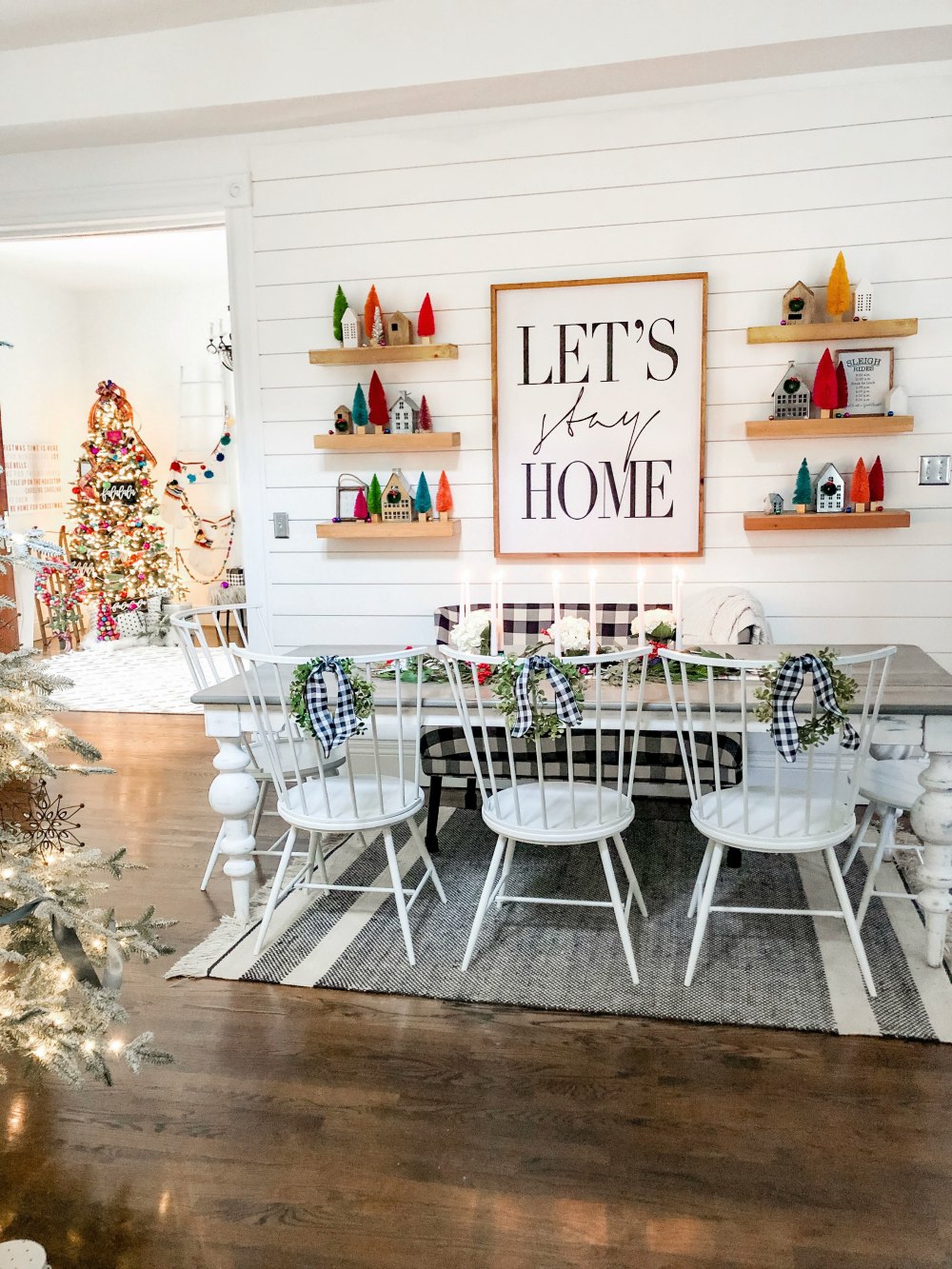 These floating shelves are another of the first projects at our new home. We hung shiplap along this kitchen wall and added some wood shelves. I love our new kitchen nook!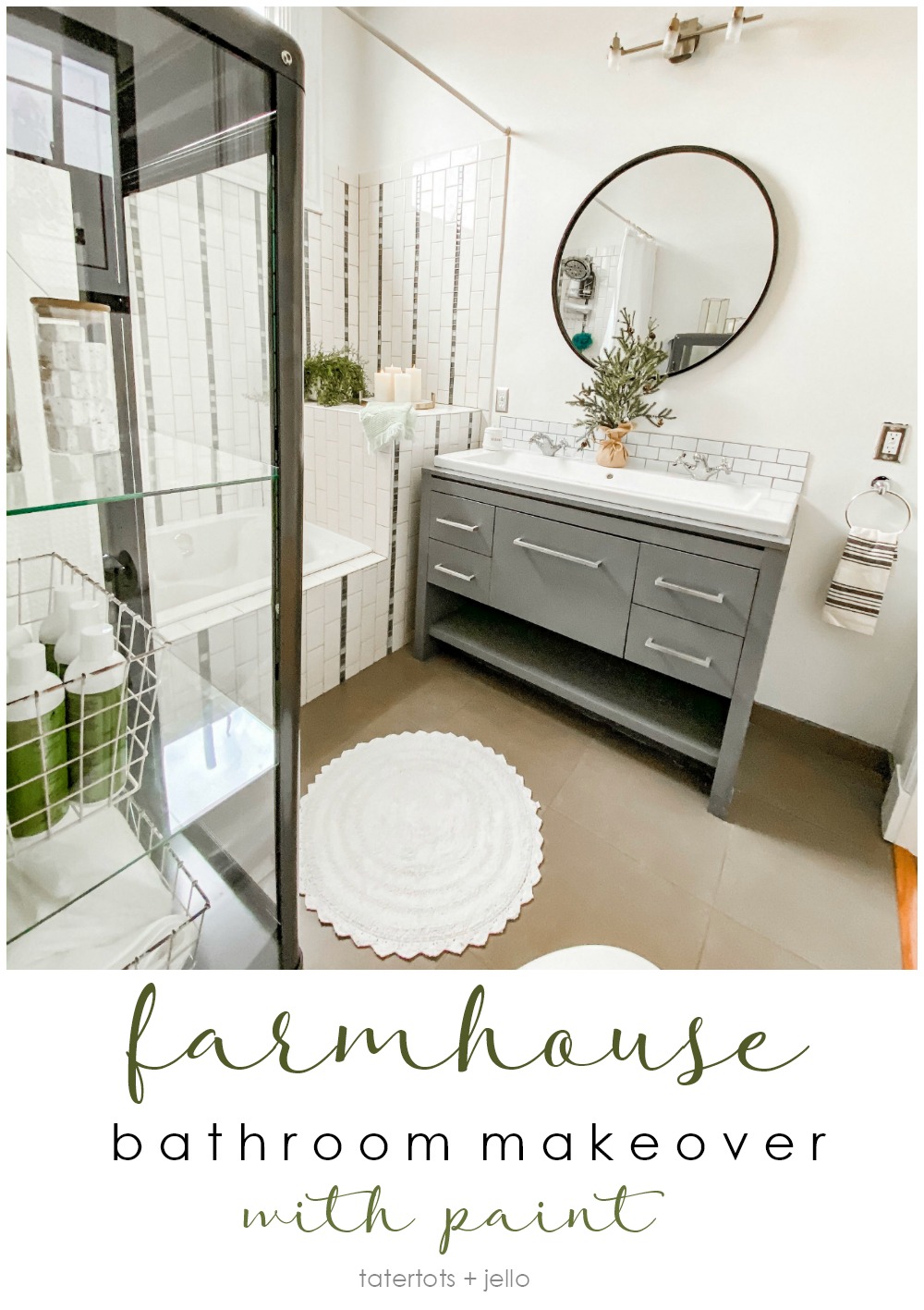 We wanted to do a quick makeover on the girls' bathroom. We updated it for under $200 with paint.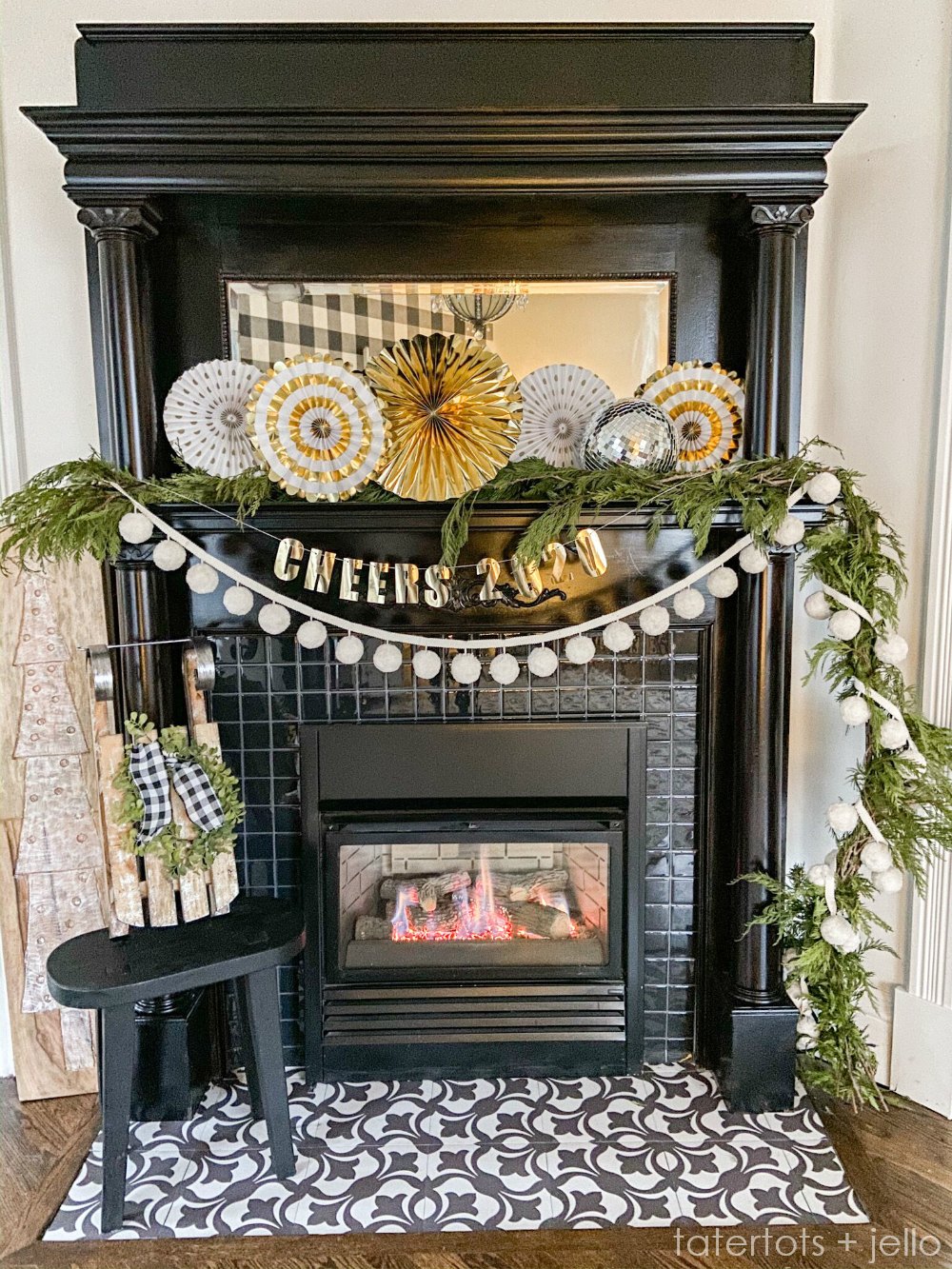 1891 Fireplace transformation in this CHEER 2020 printable post. I still need to write up what I did to transform this fireplace into what it is now If you click on the link above you can see what the fireplace looked like when we moved in. I transformed it for under $100.
Behind-the-Scenes Projects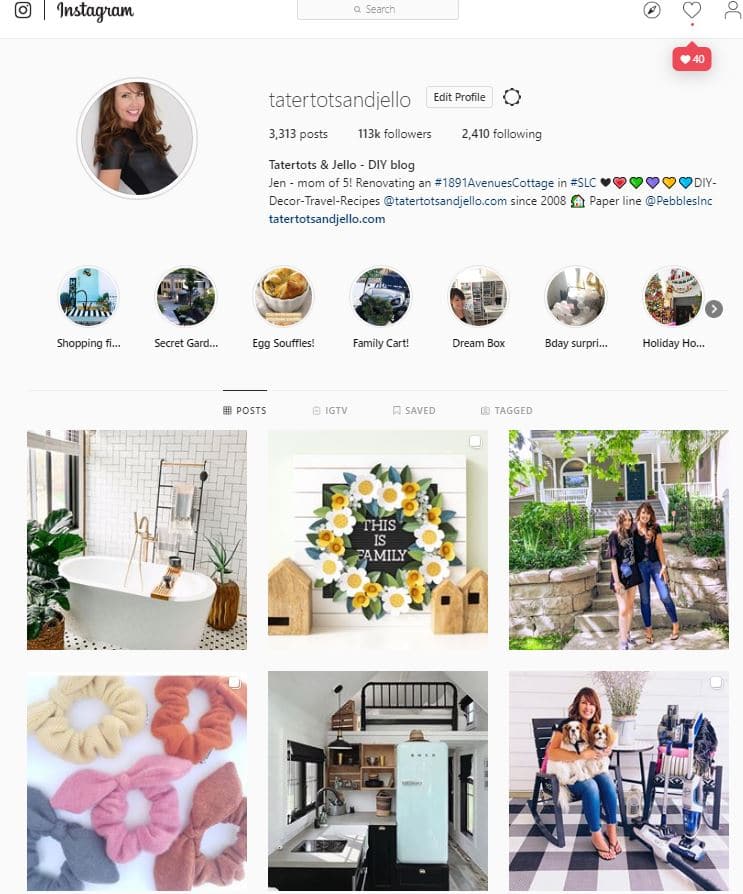 A really easy place to connect and share is on Instagram. You can see all of the behind-the-scenes projects in real time on my @tatertotsandjello instagram page.
Happy 2020!!
xoxo