I partnered with UDecx to update our small side yard and create a wonderful usable space in minutes!
A New Deck in Under 30 Minutes! Install a new deck in under 30 minutes; the only tool you need is a hammer and it's portable too!
A New Deck in Under 30 Minutes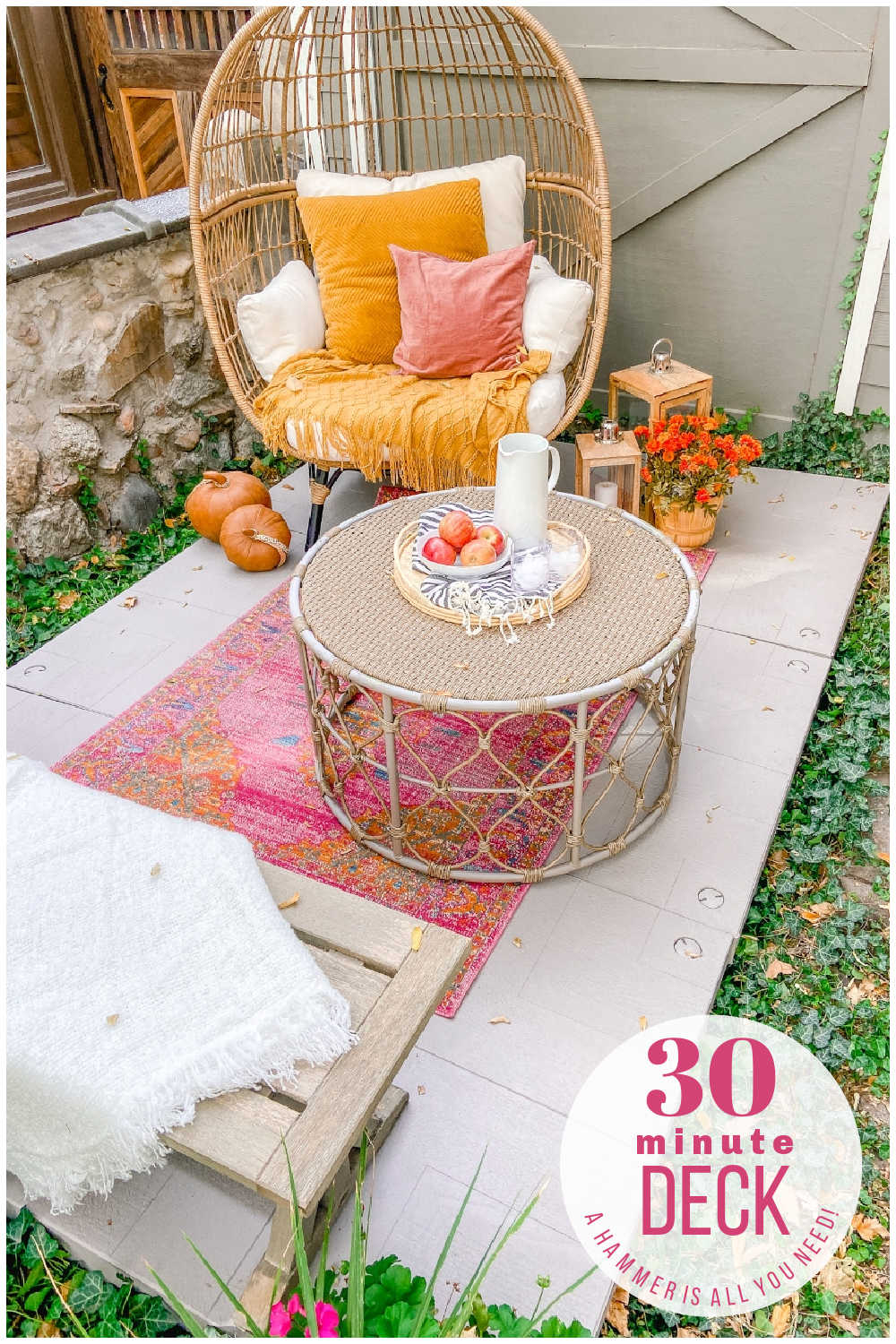 Hi friends! I am so excited to show a new area in our yard today! We have a little side yard that hasn't ever really been functional. And since we live downtown in a pretty urban area with a small-ish yard, utilizing every square inch of space makes sense!
A New Deck for Our Airbnb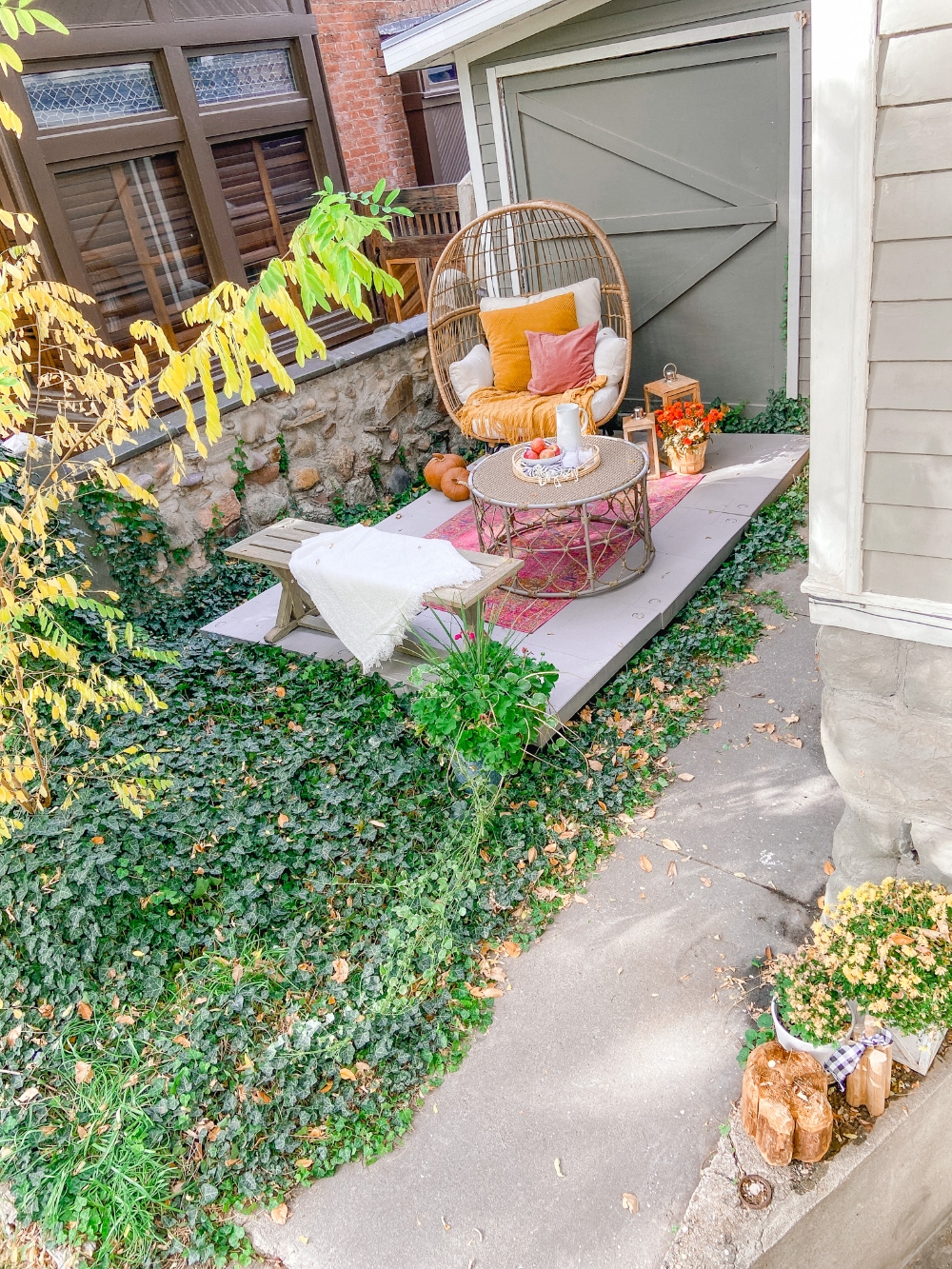 We finished our lower level apartment a couple of months ago! It was a long, complicated and rewarding project! We took the space from basically unusable to a fully functioning stand-alone living space by adding a hallway to create two separate bedrooms, adding a huge new bathroom and laundry room and the cutest kitchen ever! And a fun coffee station! The unit has an outside entrance but I really wanted to add a separate outside area that guests can enjoy!
UDecx Decking Makes It Easy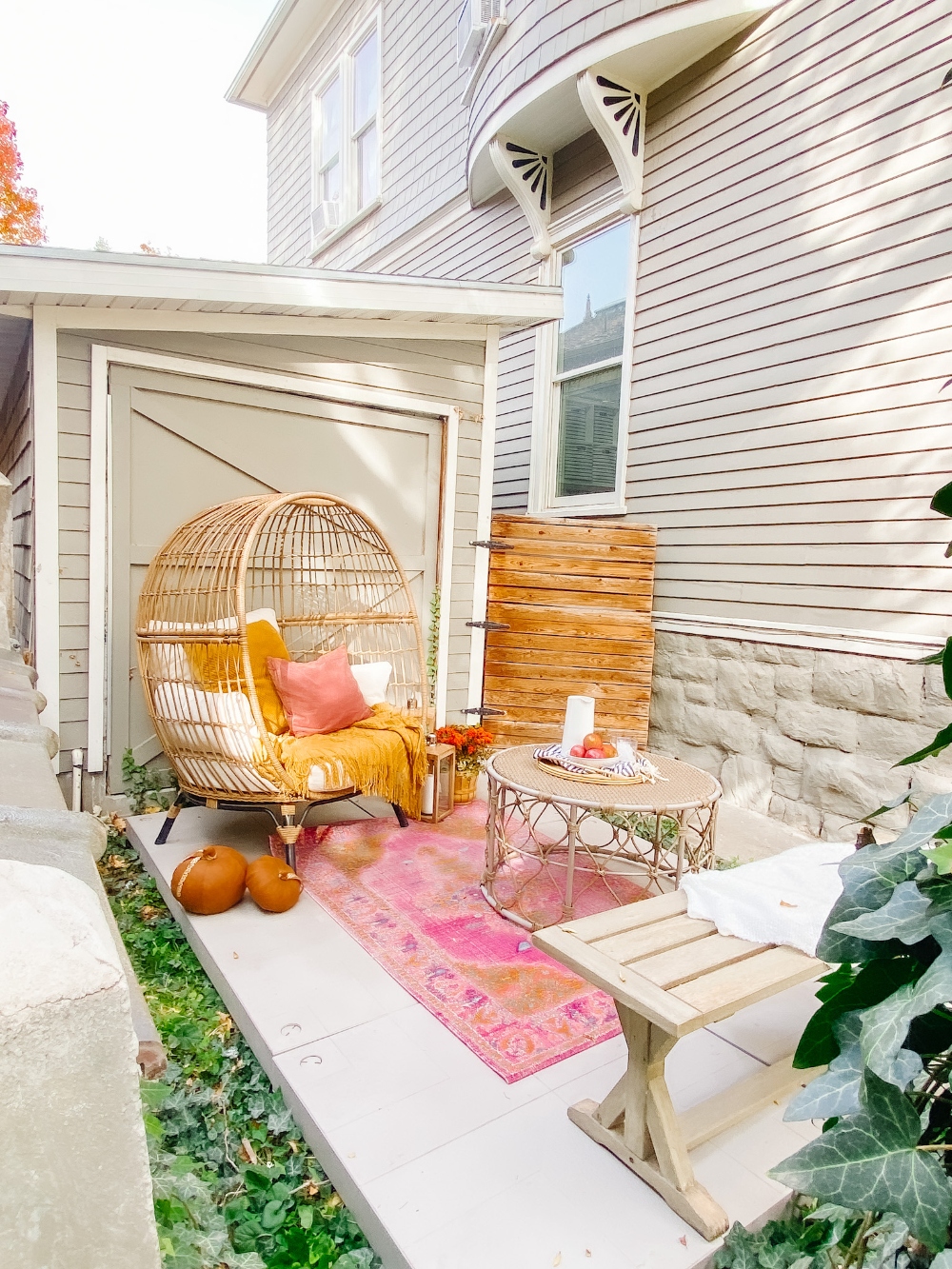 Enter UDecx! I was researching deck options because I really wanted something durable in the elements, attractive and something that would be easy to install.
Modular Decking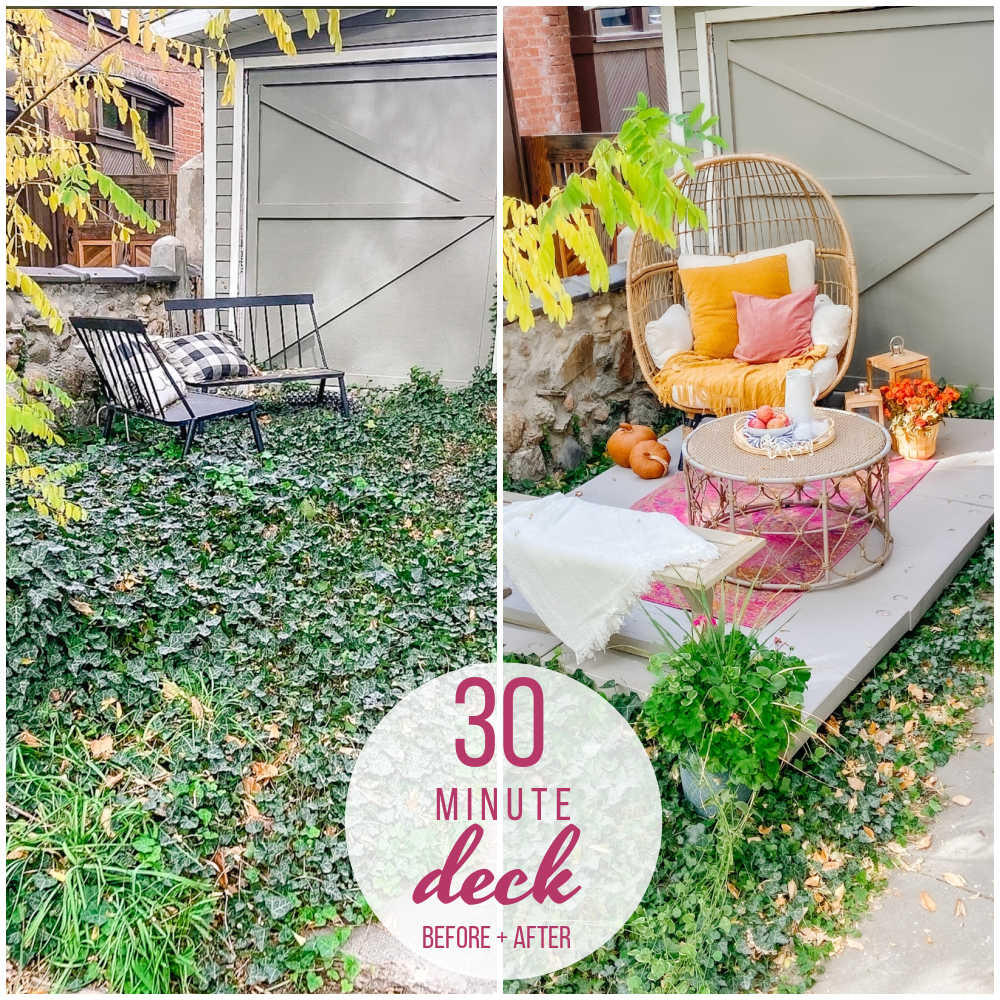 I found UDecx through Wayfair. I contacted them to see if they wanted to partner on my project! UDecx is an amazing product in so many ways. They sent me their "starter set" which consists of 9 40″x40″ square pads. The pads are modular so you can configure them to the best shape for your space. Our side yard is long and thin so we configured it with two pads wide and three long.
No Contractor Needed to Install a New Deck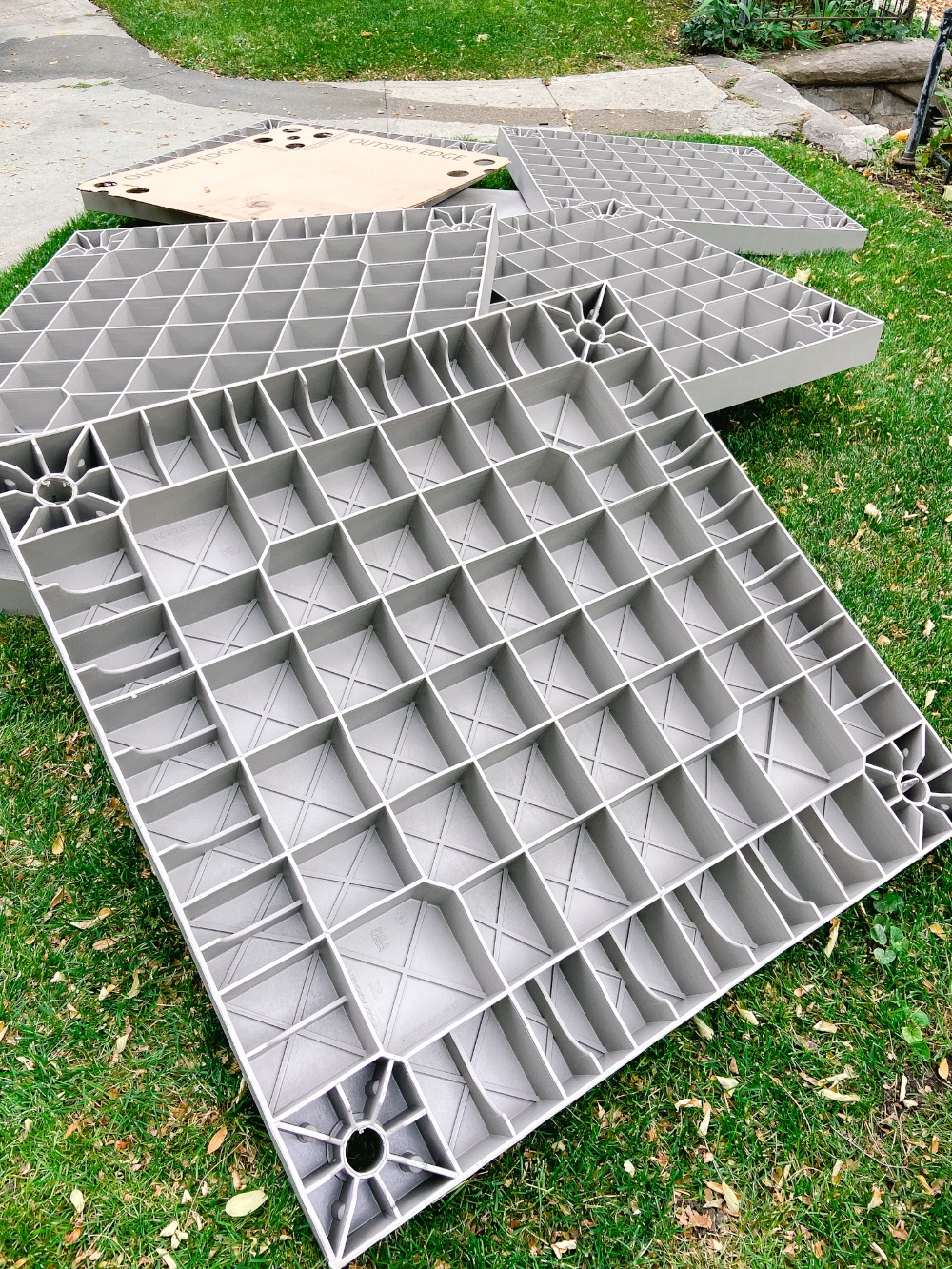 This decking system is so easy to use. All you need is two people and you can install this deck in under 30 minutes.
Install a New Deck in Minutes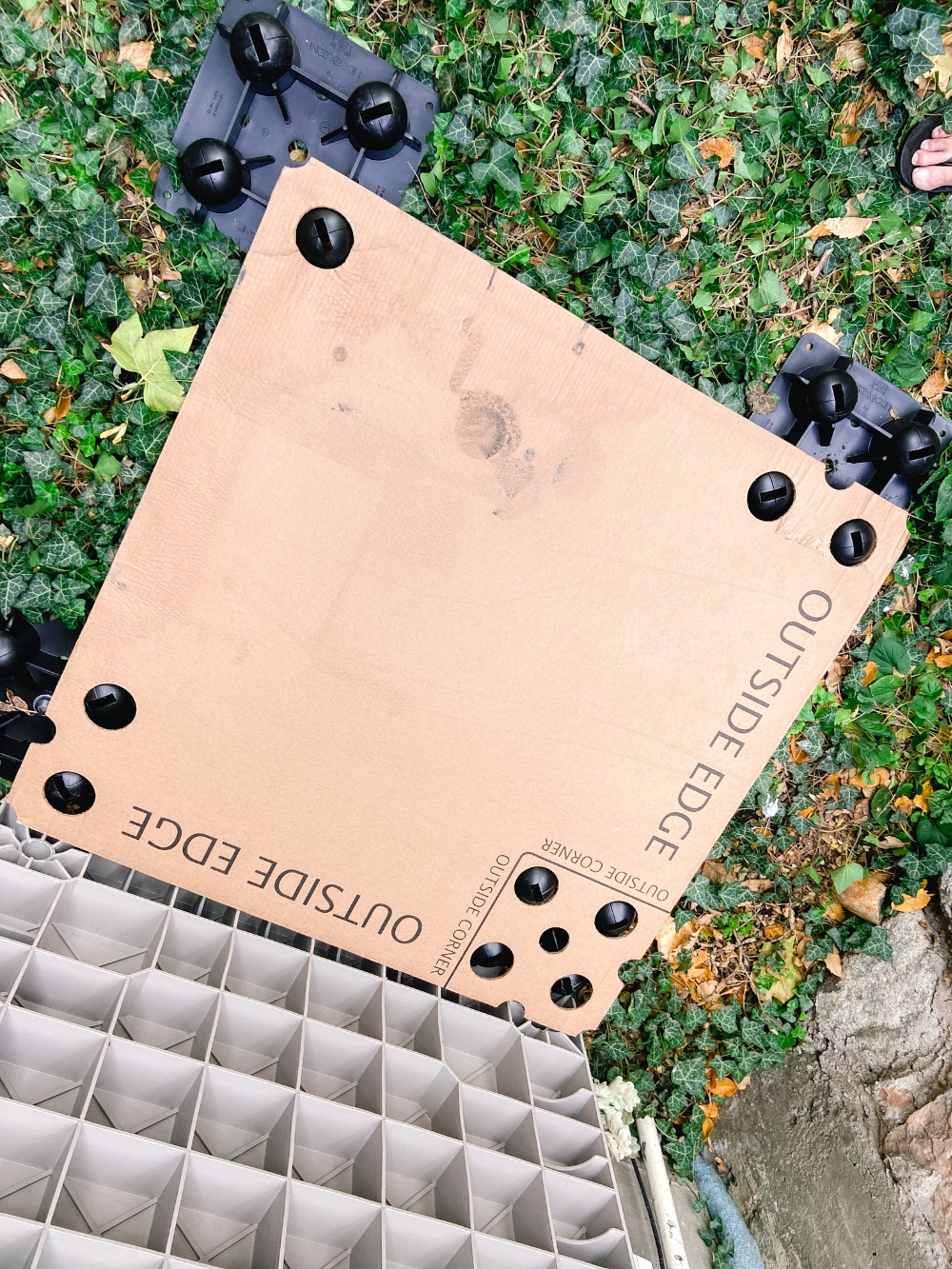 UDecx uses structural piers that fit into the bottom of the pads. The piers are held in place by stakes. The piers have four sides that fit inside the pads and lock the pads together.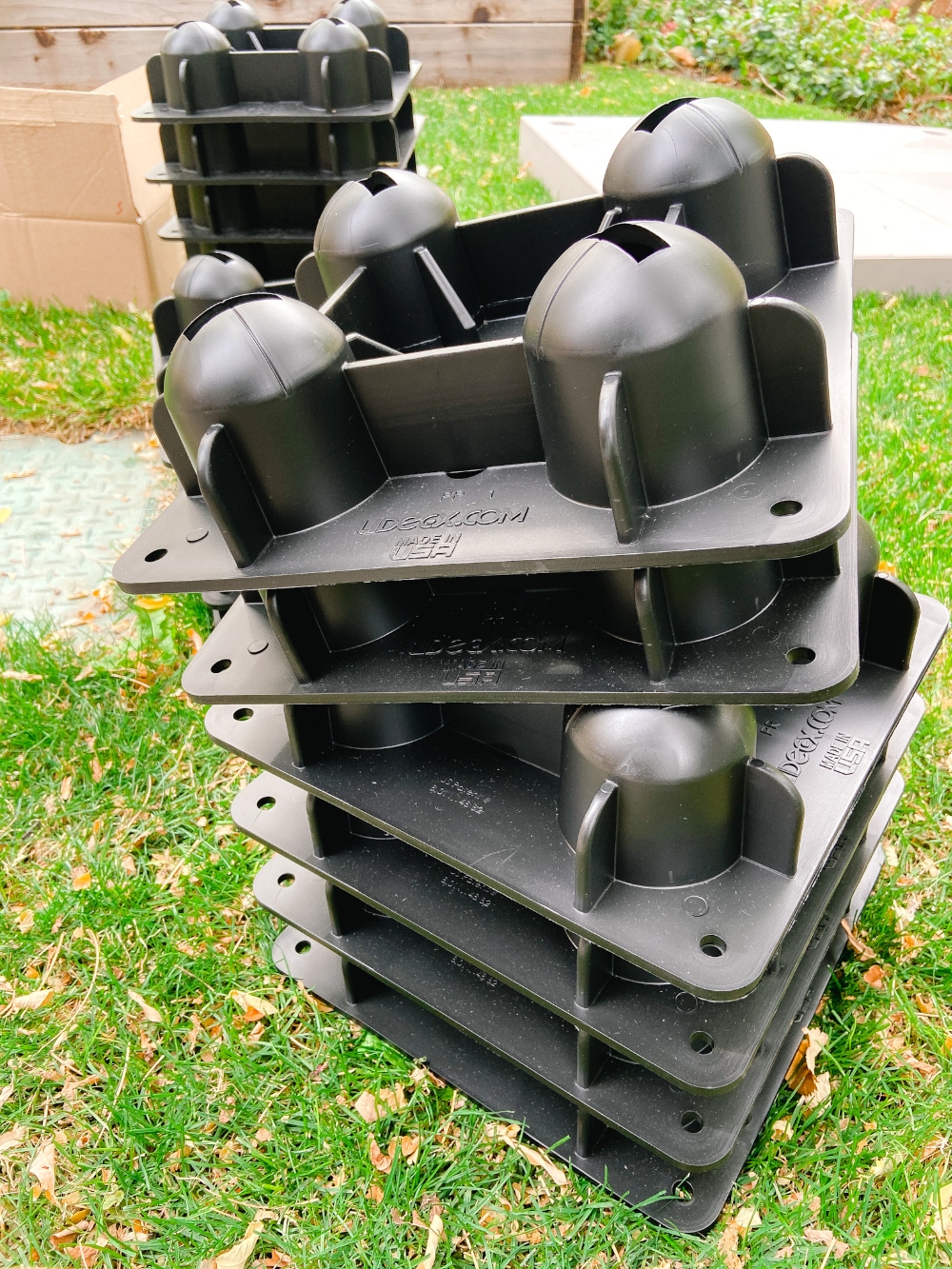 Once you put the pads on top of the piers, you insert cam locks into the openings on each edge of the pad and lock them in place with a special tool.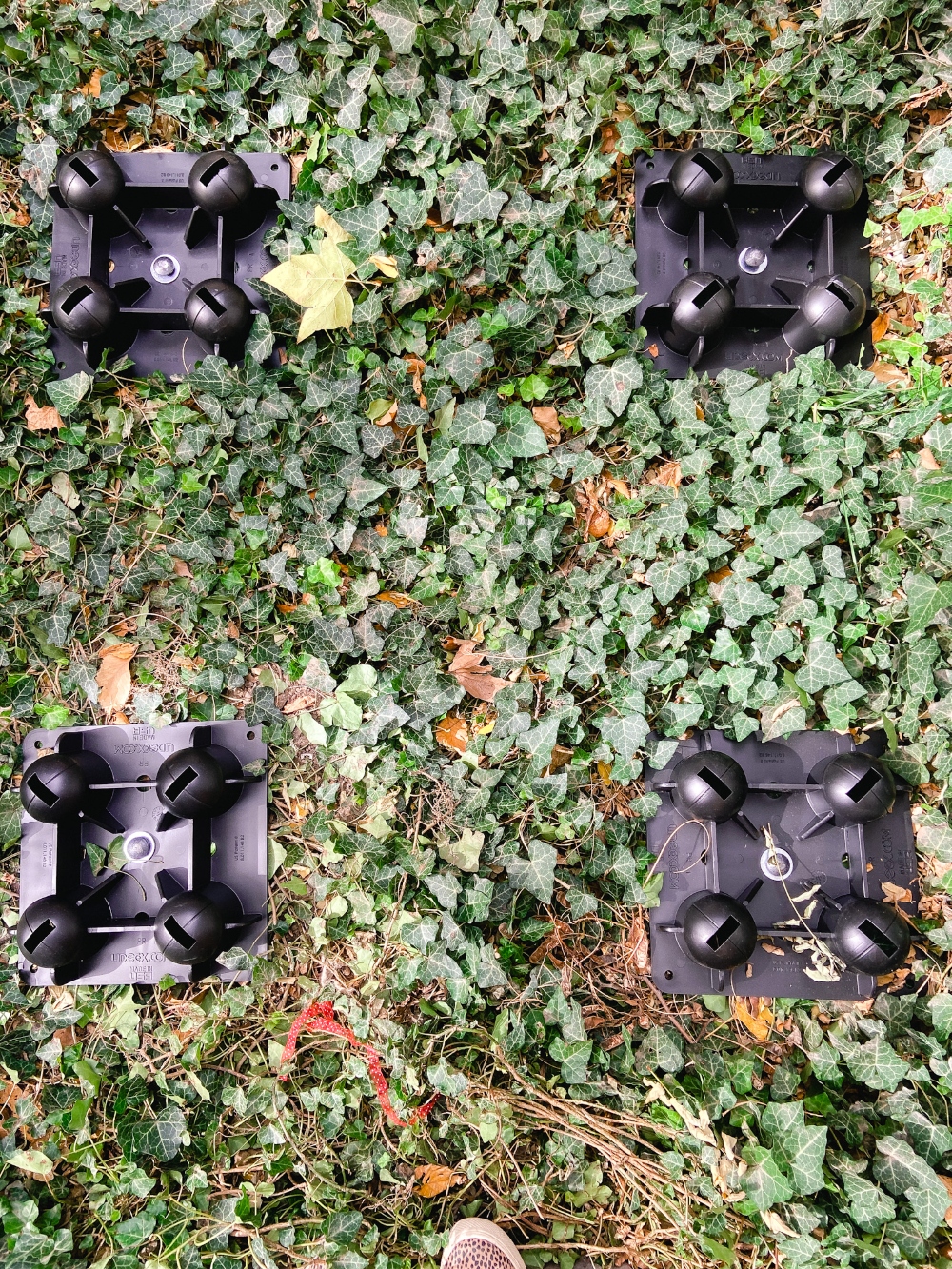 Each pad holds 100 pounds of weight. And since the piers are floating, it makes it easy to install the deck on top of uneven surfaces. We have ivy that was growing on the space and tree roots so to install a traditional deck we would have had to tear out those 100-year-old roots and leveled out the area which would have been a lot of work!
UDecx also sells shims that fit under the piers to make the whole deck level if you are installing over an uneven surface!
30-Minute Deck: The Only Tool You Need is a Hammer!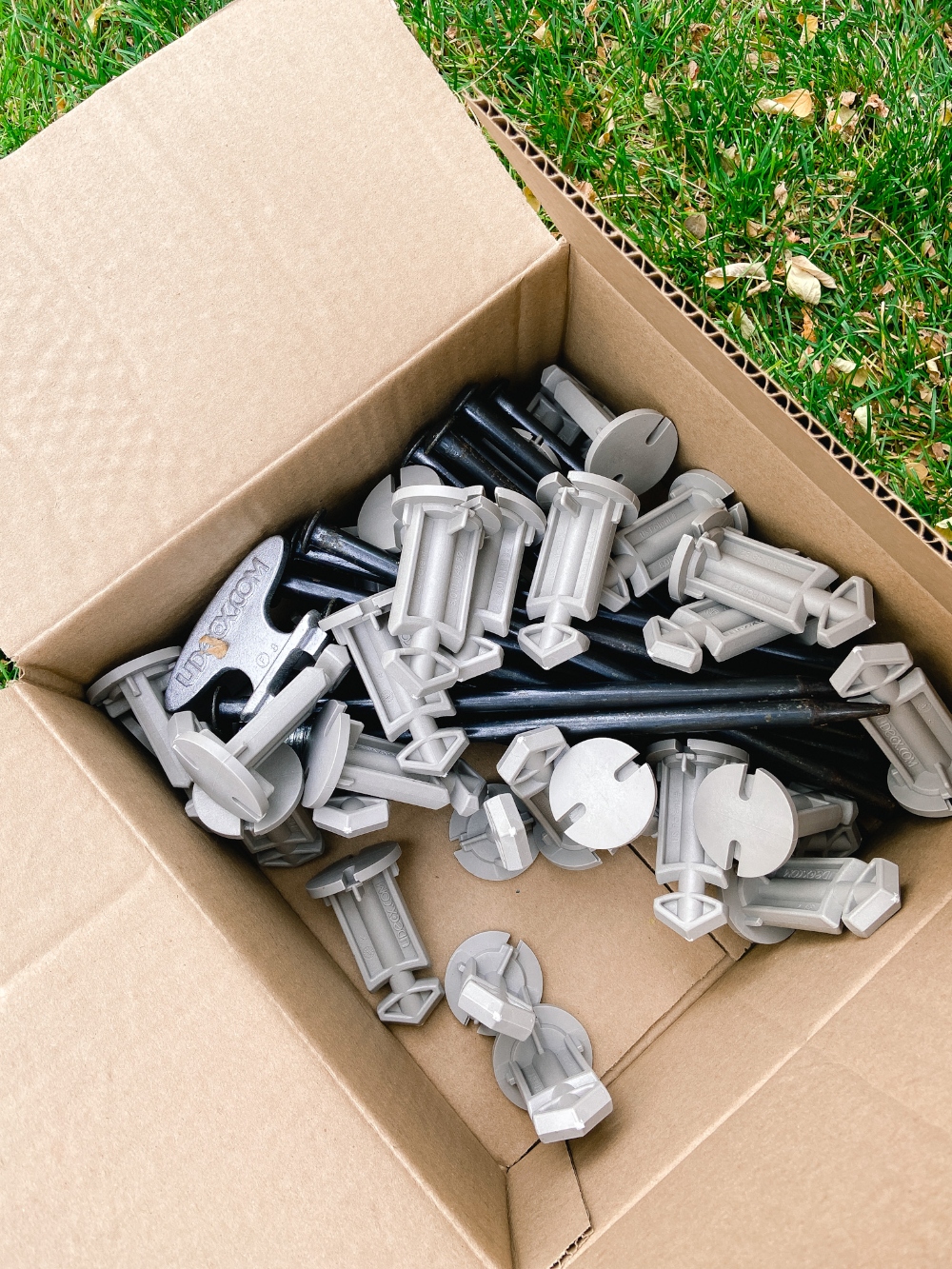 Everything is shipped — all you need is a hammer. Each starter set comes with NINE pads, 36 piers, 9 stakes, 36 cam locks and the tool to lock them in place!
A Portable Deck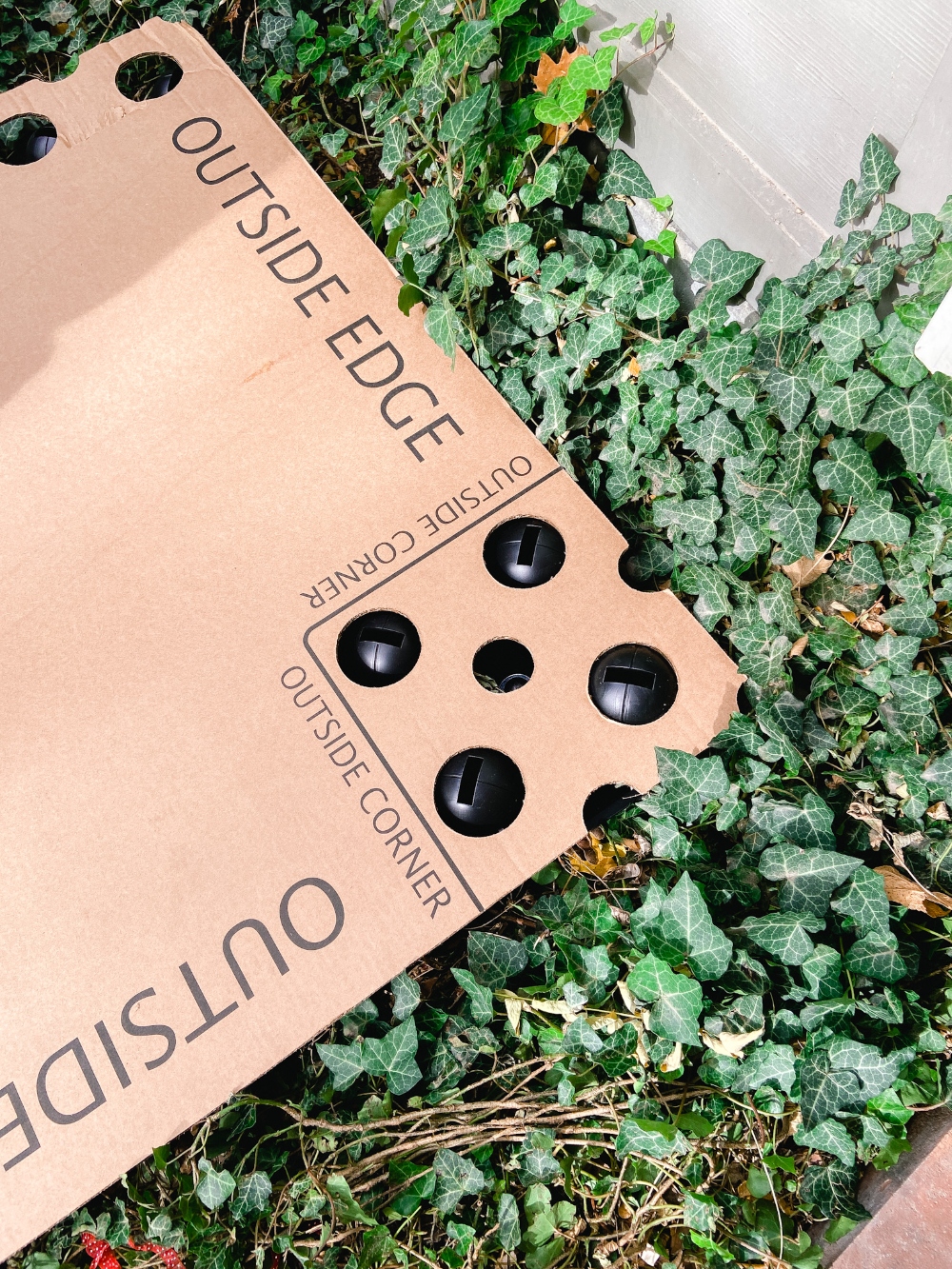 UDecx decking is also portable! You can easily take it apart and move it. This is a great option if you have a motorhome or trailer that you use for longer periods. Just take the deck apart, stack it inside your trailer or motorhome and take it with you to your next destination. It's also a great option if you are renting. You can use it while you live in your rental and take it with you to your next home!
Portable Deck System in 2 Colors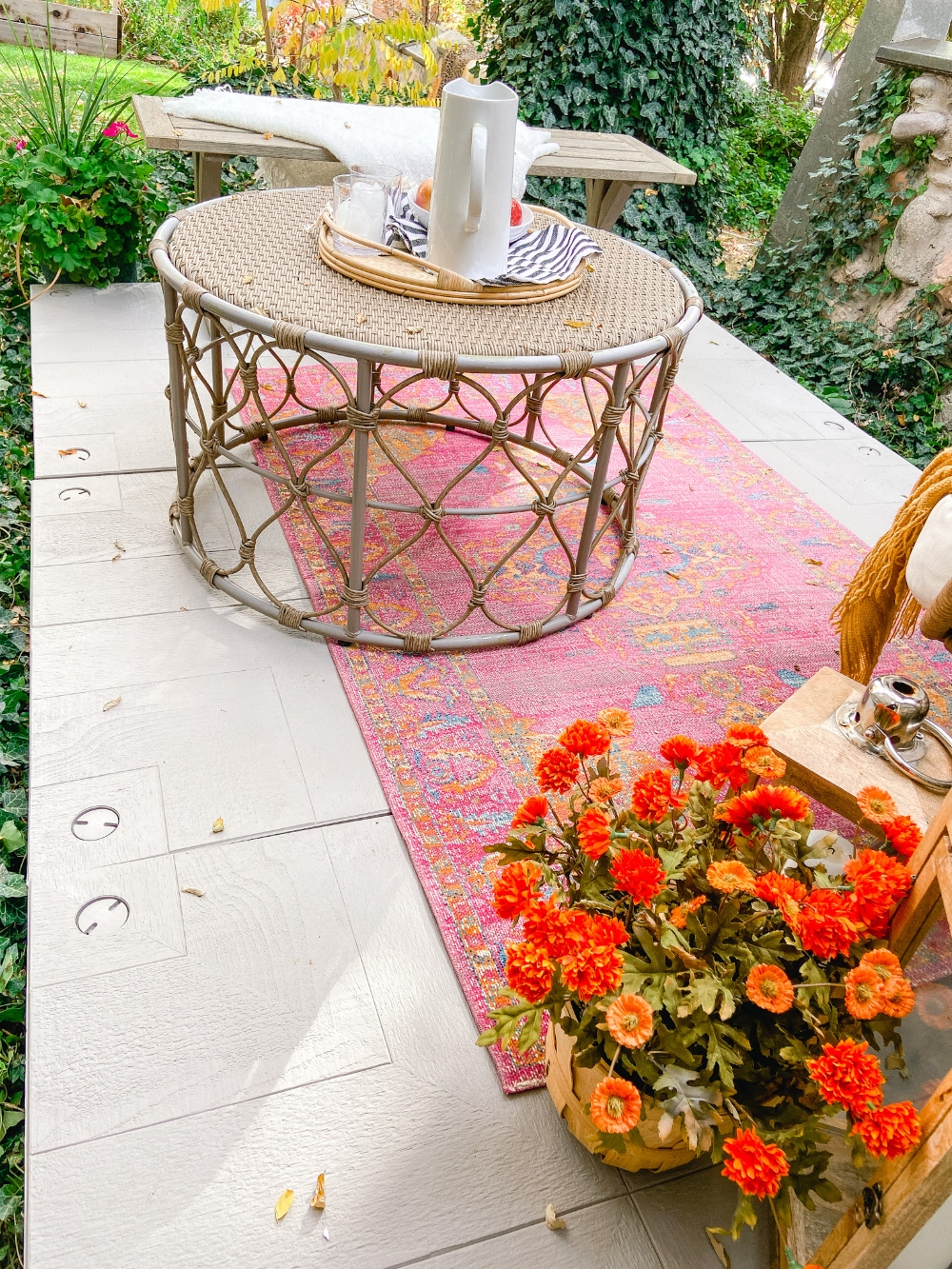 UDecx sells this decking system in two colors — flint grey and and red cedar! The grey was perfect with our home. They also sell railing that is compatible with their decks.
Where are UDecx Products Sold?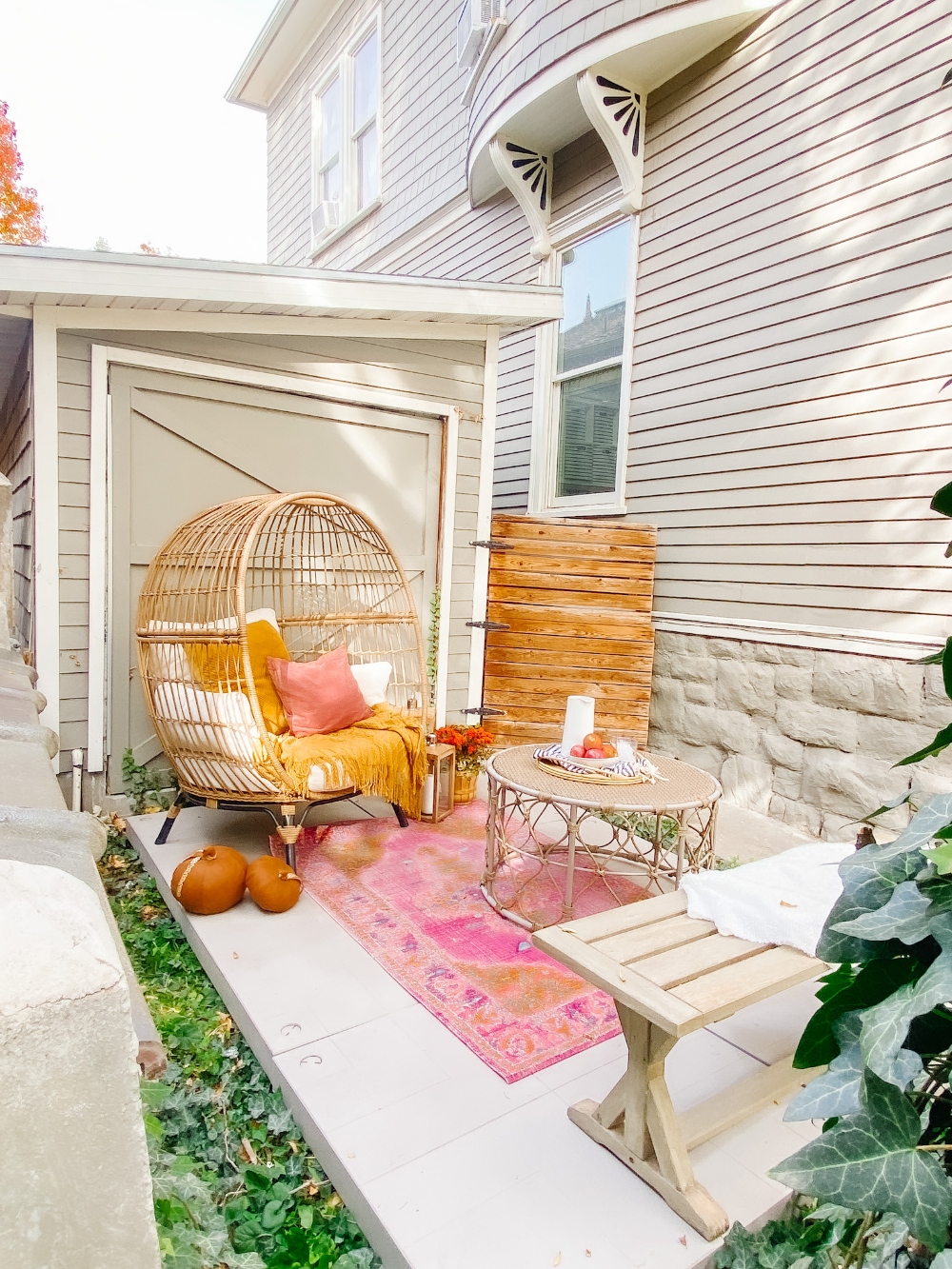 You can buy UDecx directly from the company online, or from their retail partners — Wayfair, Home Depot and more. Check out the UDecx website to find out more about this amazing Ohio-based company!
Let me know if you have any questions! I would be happy to answer them!
xoxo

I received product in exchange for my review. I only share companies and products that I love.