DIY Recirculation Fountain. Create a soothing fountain for your yard with just a few simple items from the hardware store. Make a soothing recirculating fountain for your home this summer!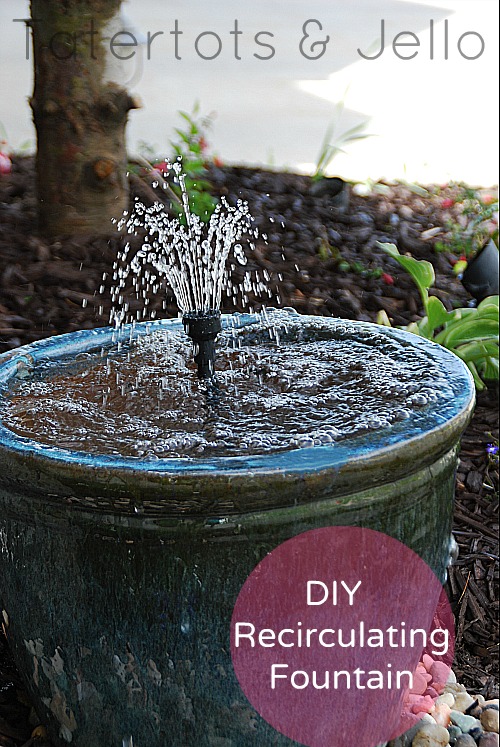 How to make a DIY recirculating fountain out of a pot
This is a project I did for my home a few years ago. I love the sound of water and I wanted to create a fountain so I could hear the sound of falling water in my home! I added a colorful pot and create a recirculating fountain to our home.
This is a recirculating fountain idea that is easy to create AND really cost efficient!!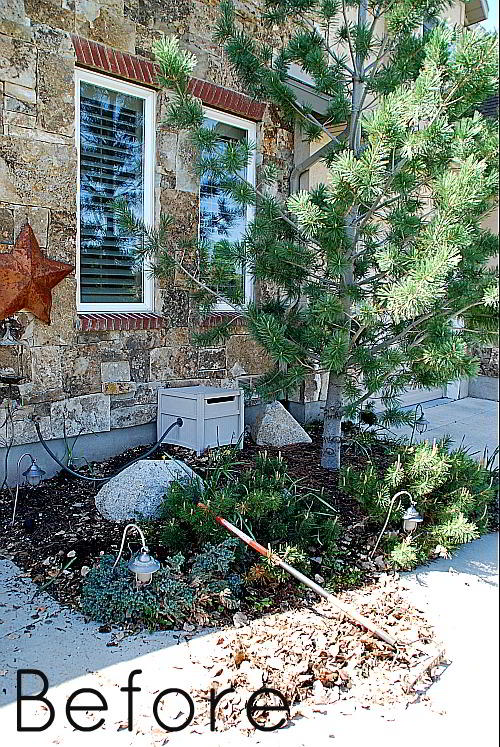 I saw a great tutorial on The Hip House Girl a few years ago and was inspired to create a DIY fountain you can make with a pot!
You can put it in your front yard, patio or side yard!!
It took a few revisions but it turned out to be an amazing project for our yard and one that would work for ANY home!
DIY Recirculating Ceramic Pot Fountain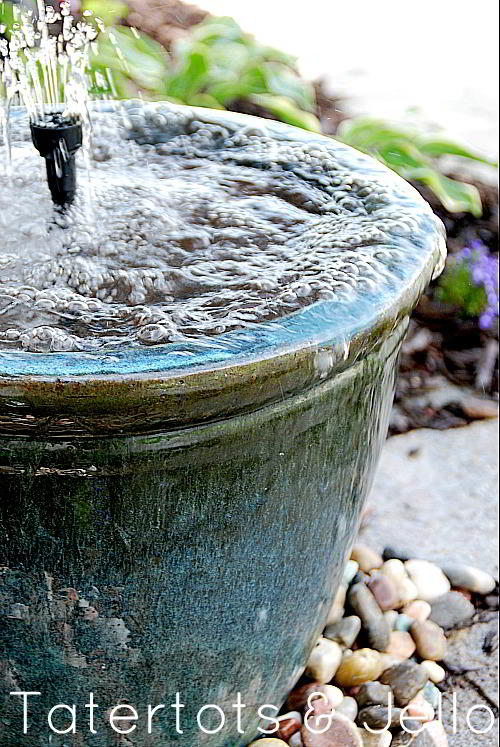 Online Supply List:
Here's a printable sketch and description of what I did (click on the link for more information):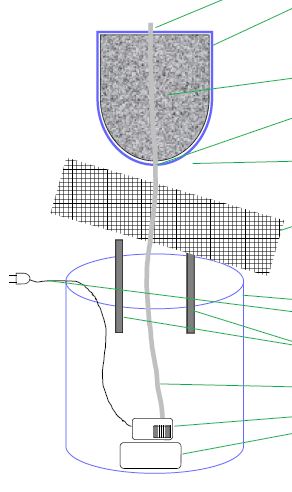 Here's what you do to create a DIY Recirculating Fountain:
Dig a hole to bury a 5-gallon bucket in your yard.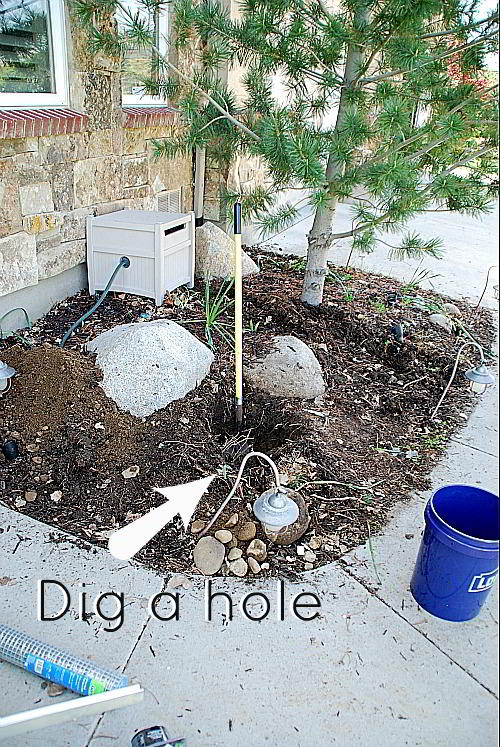 Cut aluminum L-brackets to fit over the bucket (these will carry the weight of your pot and water for the fountain).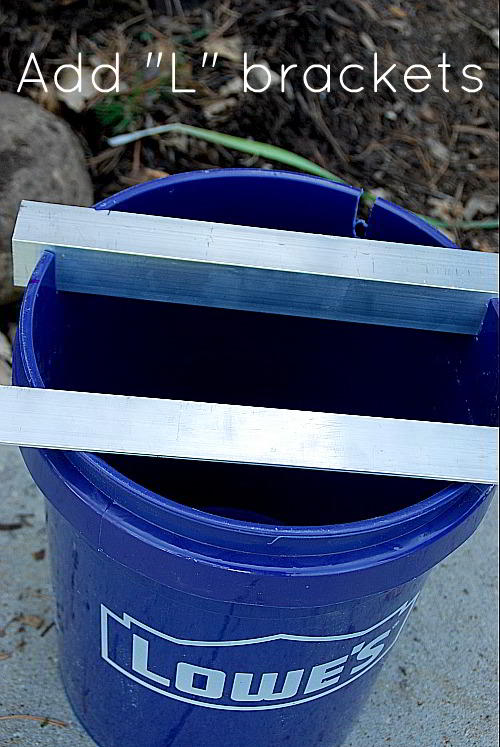 Use wire cutters to make a square of wire mesh material to fit over the pot with a hole in the middle for the pump hose to go through. I also covered the mesh with some smaller window screen material to keep debris from falling inside of the bucket.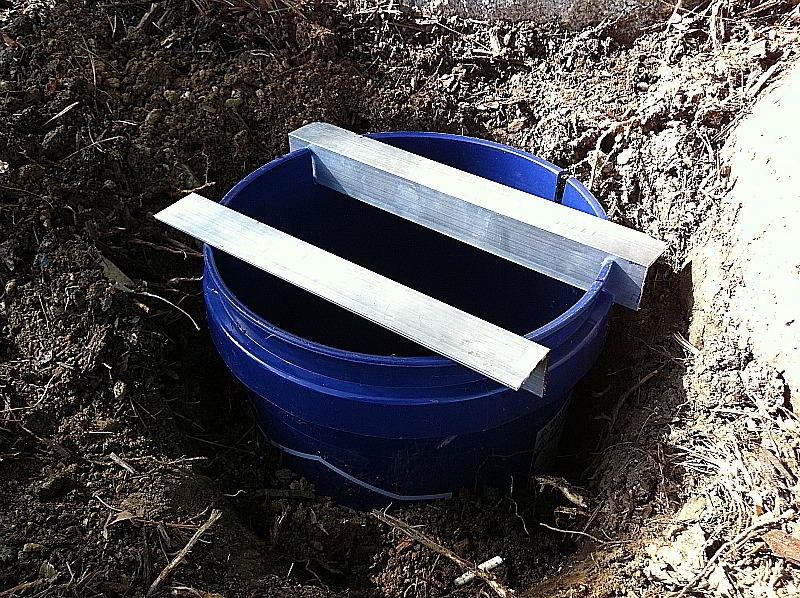 Put the pump on the bottom of the bucket. I rested the pump on a plastic tupperware container filled with rocks. This keeps the debris that is collected at the bottom of the pot from getting in the pump.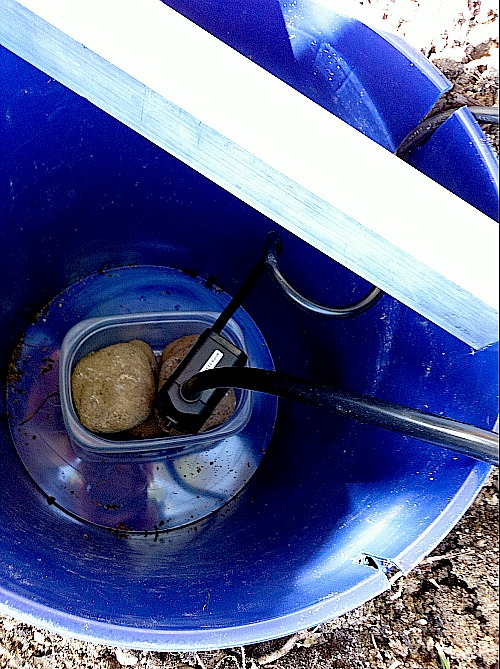 Run the tubing up through the mesh and through the ceramic pot above and attach it to the Nozzle kit to the top. Use rocks to hold the tubing in place at the bottom of the pot. I also ran the tubing through a length of PVC pipe to keep it straight. I painted the PVC pipe black to match the tubing. More details on this in the printable sketch.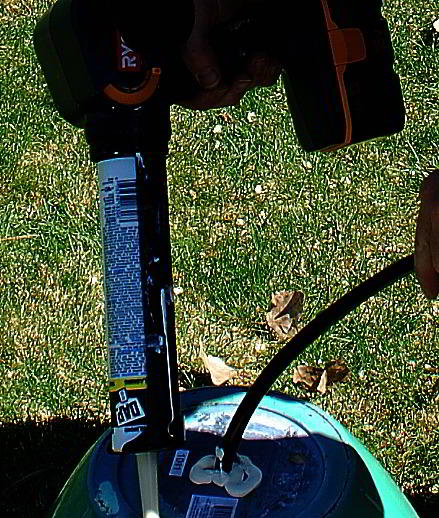 I had to experiment to find the right kind of caulk to use for this project. You need silicone caulk that is made to withstand water. Apply the caulk and allow it to dry according to the directions before you get it wet.
Then add water, add power and you are ready to go!!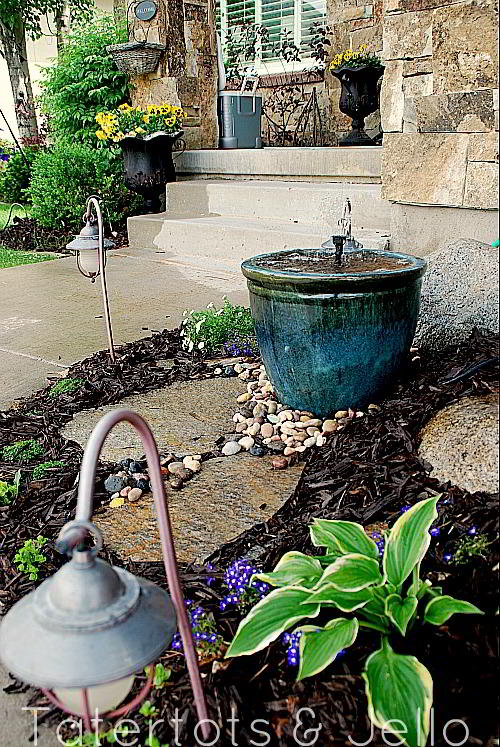 A quick weekend project for YOUR home!
Be sure to see The Hip House Girl for her tutorial. And, Lowe's also has a great tutorial on how to make a fountain with a pot on their Creative ideas website. This is a quick, weekend project that can bring you so much satisfaction! It's perfect for a backyard project too!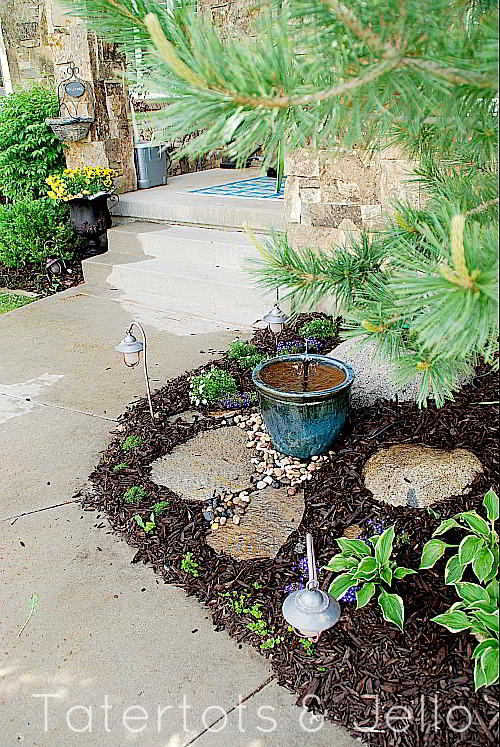 Pin DIY Outdoor Circulating Fountain
Pin this outdoor recirculating fountain project so you remember where it is when you're ready to make it!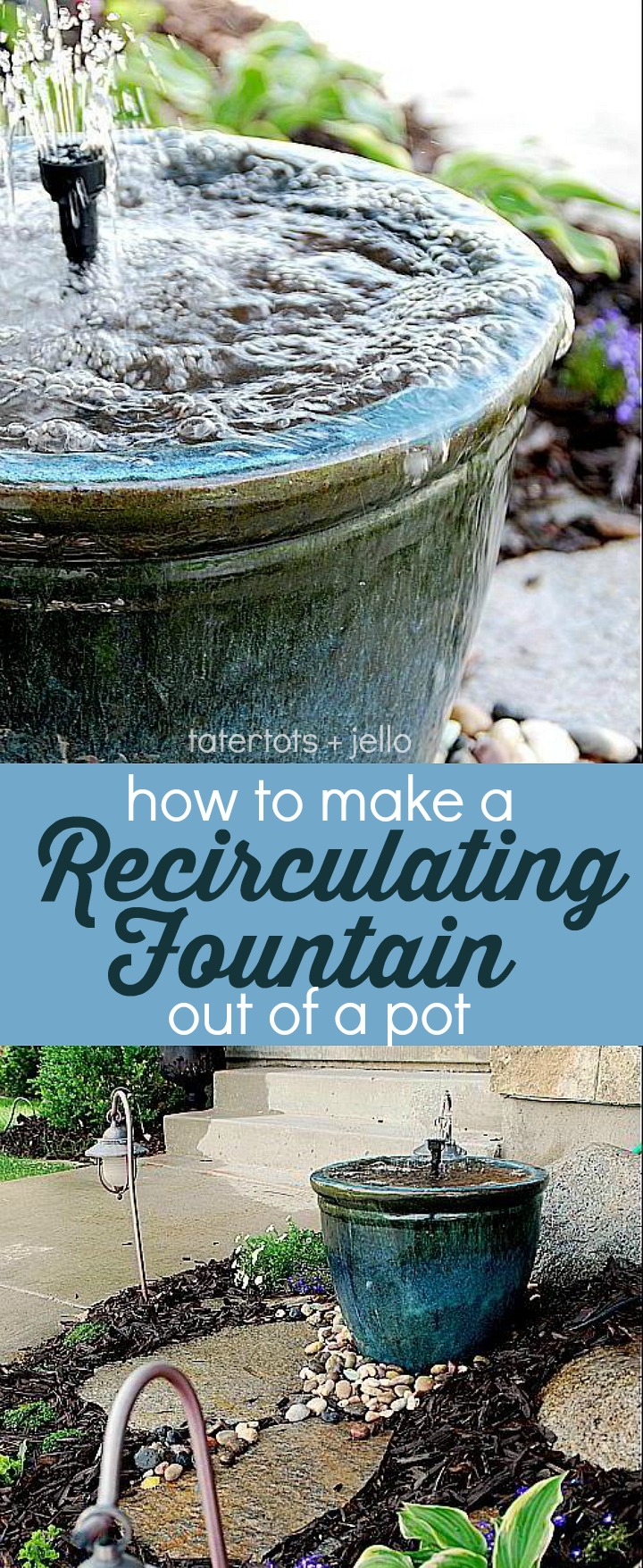 More Outdoor DIY Projects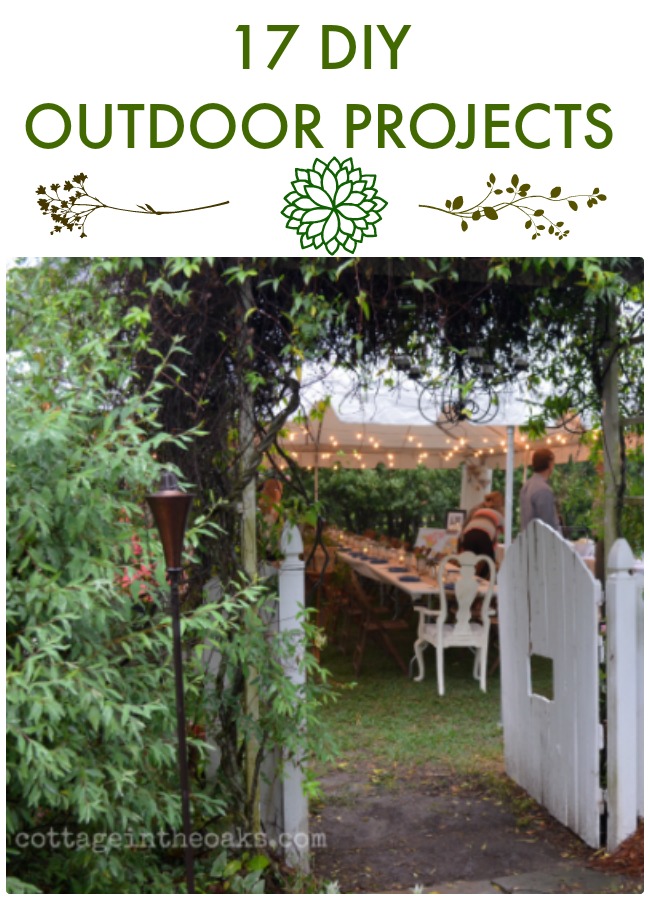 17 Outdoor Yard Projects
Work on your home while you're home with these easy DIY ideas!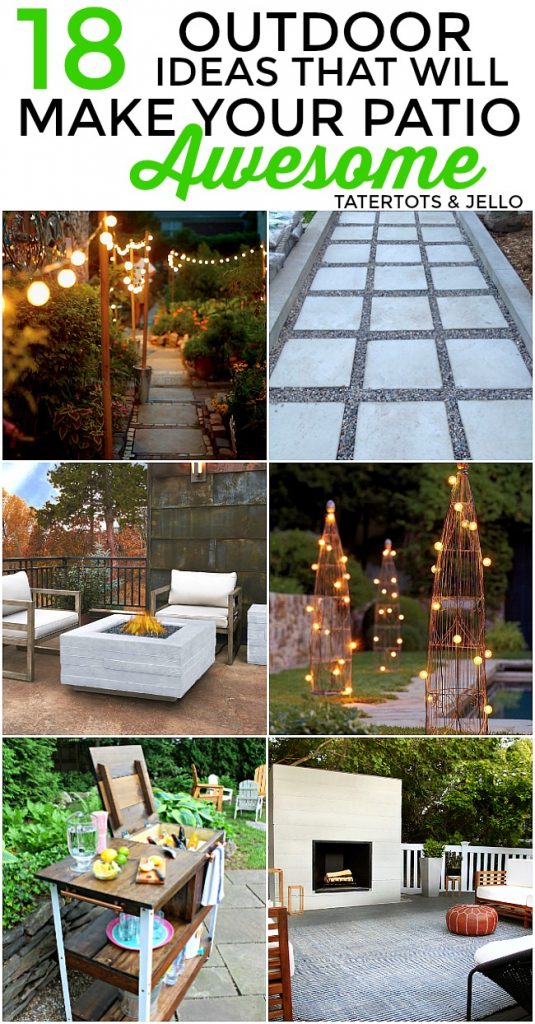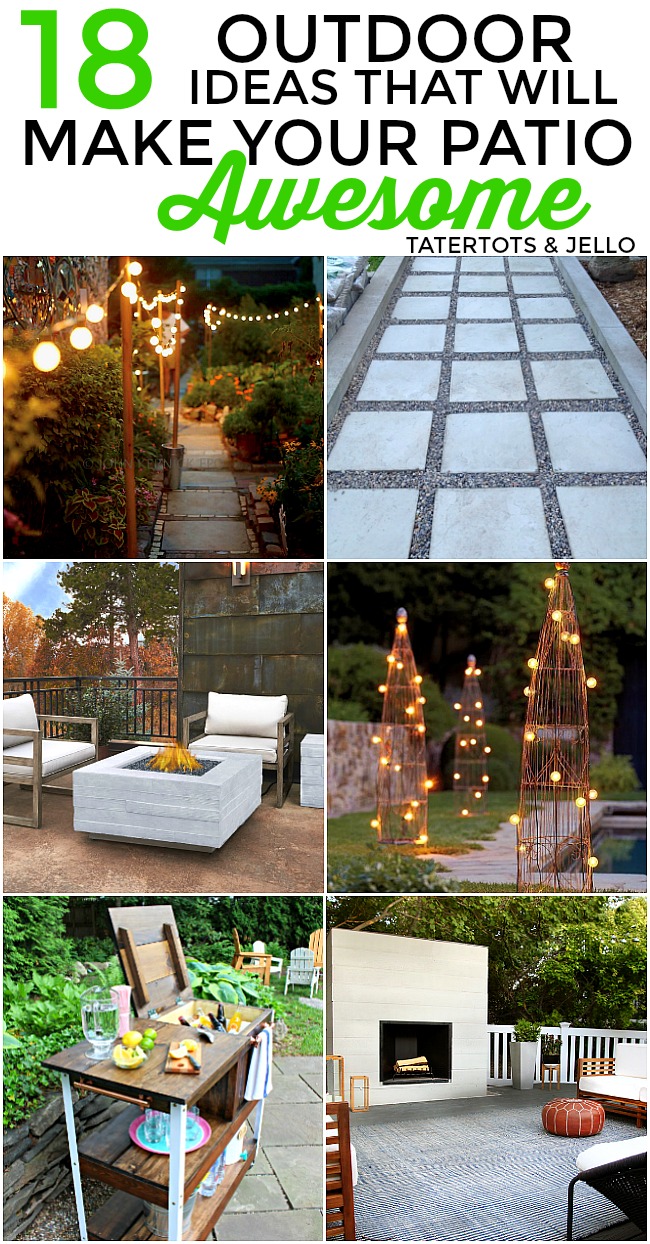 These patio projects are easy and will make staying home even better!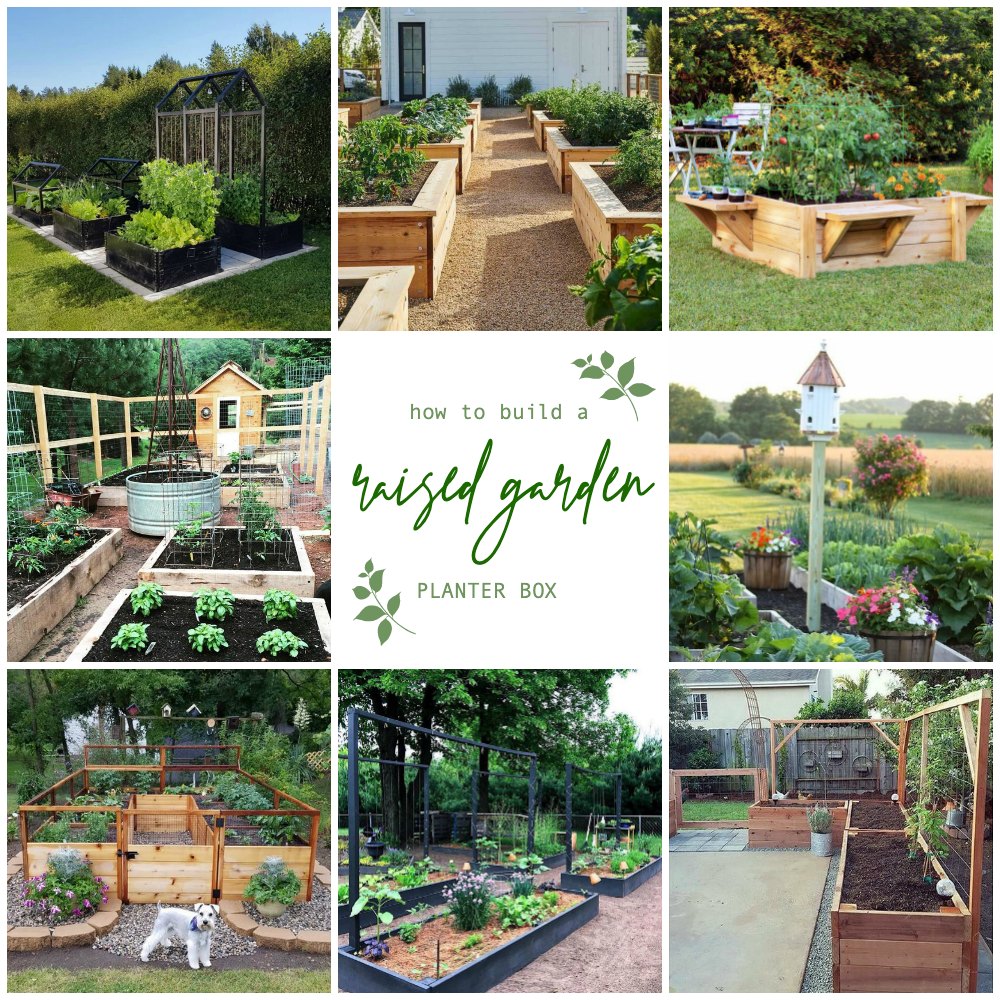 Grow your own veggies and herbs this year. There's nothing better than home-grown produce!
Have a Creative Day!
xox