18 Ideas that will make your patio awesome this summer! Easy DIY ideas to make your outdoor space even more enjoyable this summer!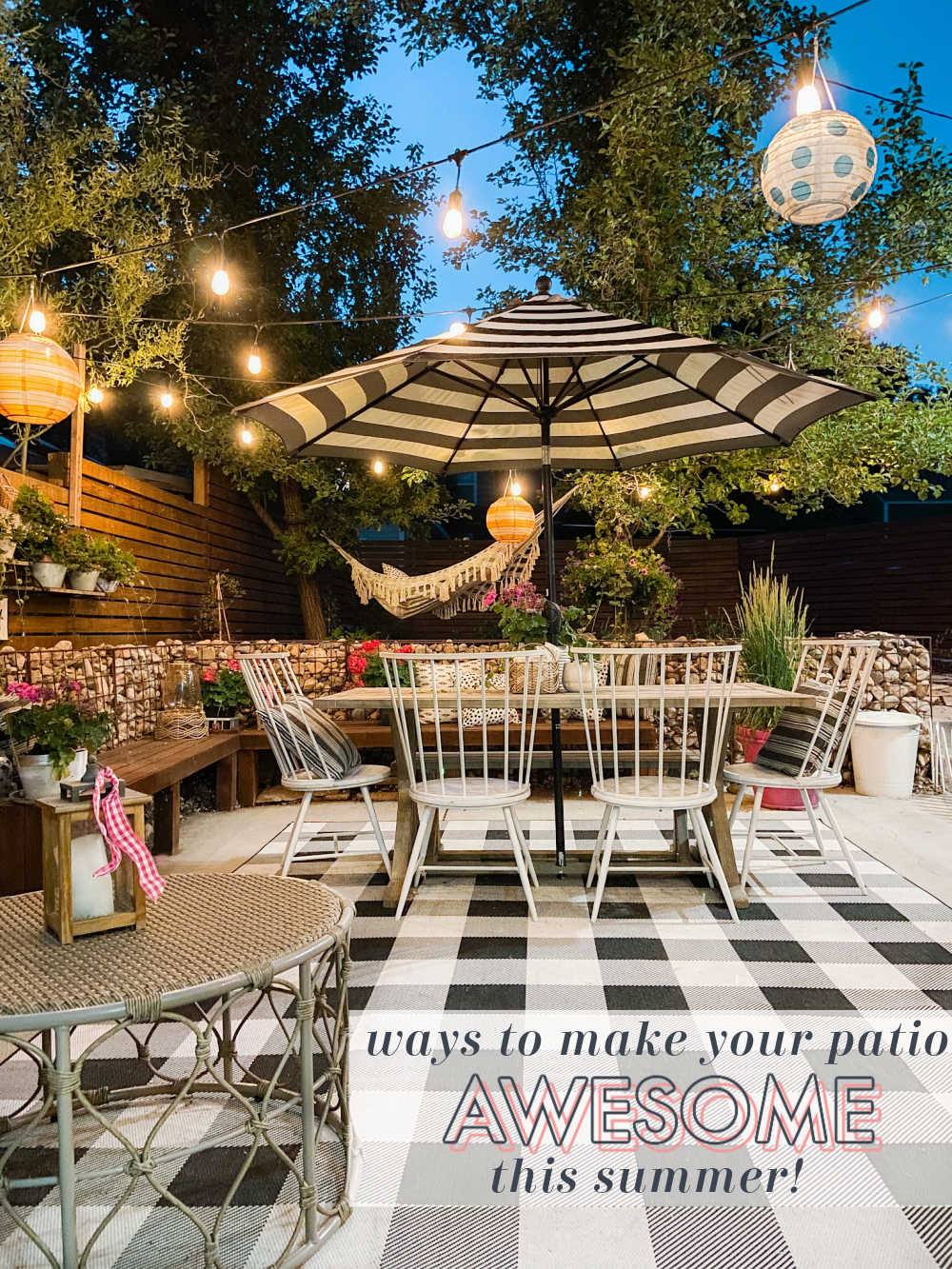 18 Ideas that will make Your Patio Awesome this Summer
We moved into a new home last fall and we are SO excited to spend lots of time in our new patio space this summer! We have been working on our backyard patio. Last weekend we installed a Hanging Garden!
This was our space in our home in Daybreak and we loved the covered porch that was right off of the patio in our home there. I wrote a post about how easy it is to create an Outdoor Room.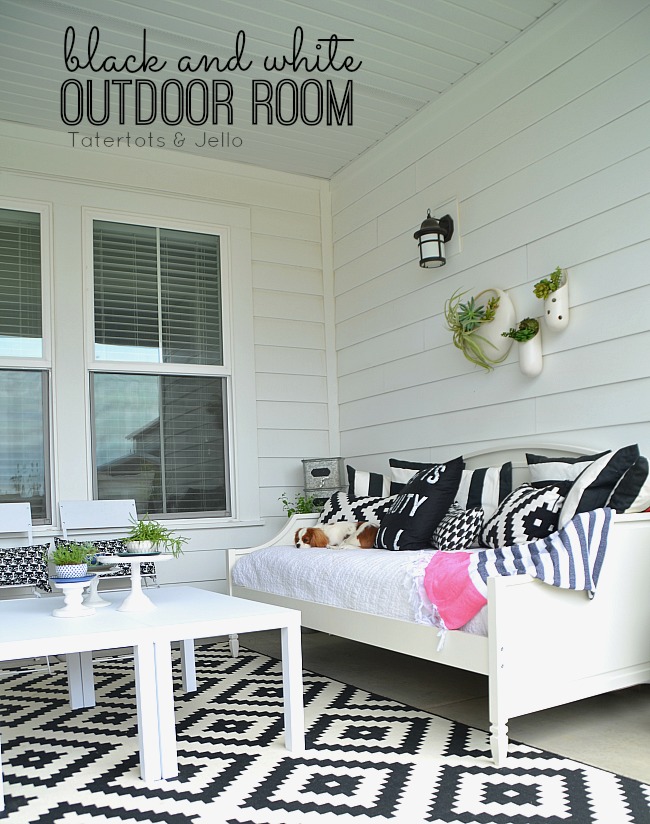 18 Ideas that will make Your Patio Awesome this Summer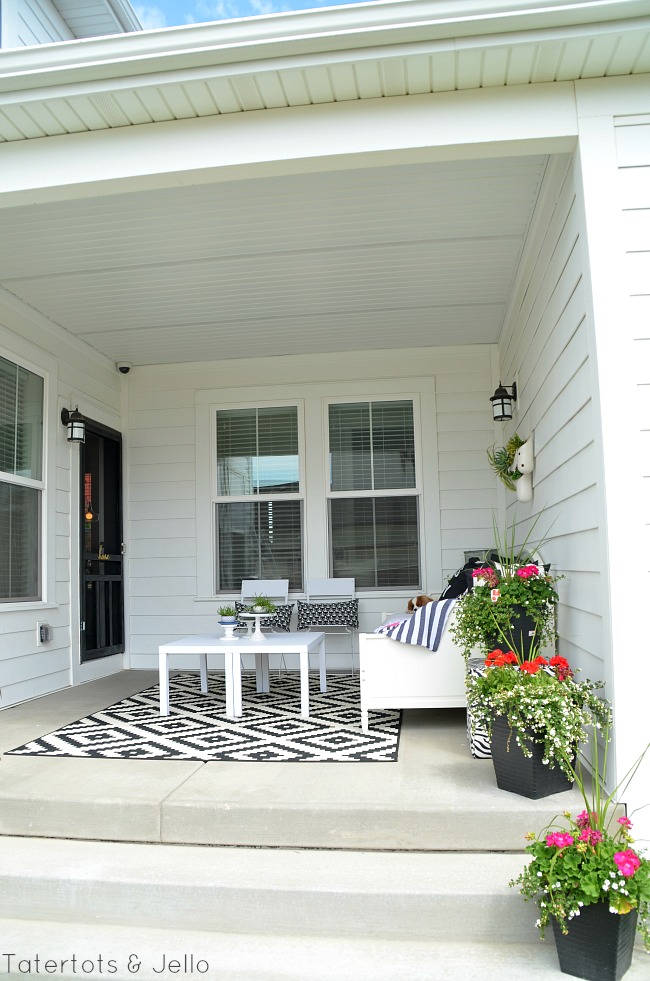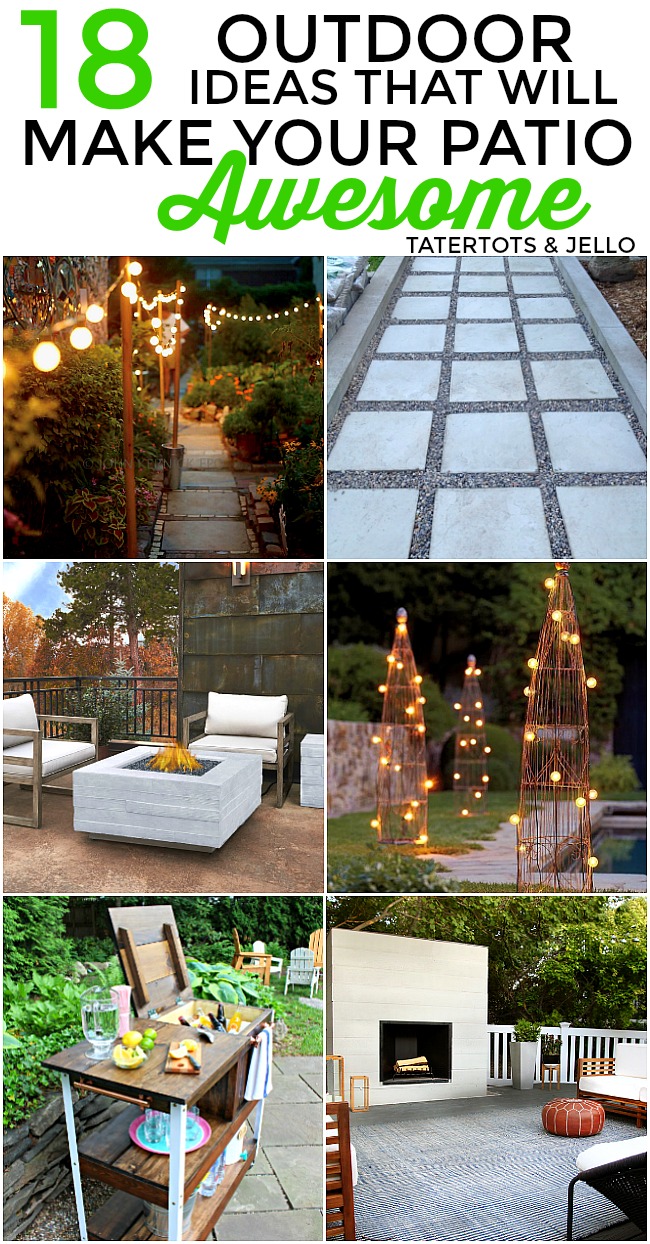 Here are 18 Outdoor Ideas that will make YOUR Patio Awesome this summer:
Just click under each picture to go directly to each awesome idea!!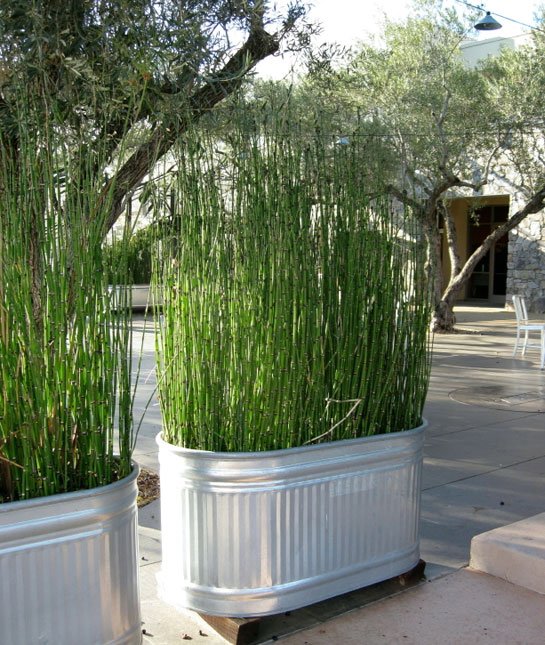 This is a great alternative to a privacy screen. The grass will grow quickly and forms a natural screen.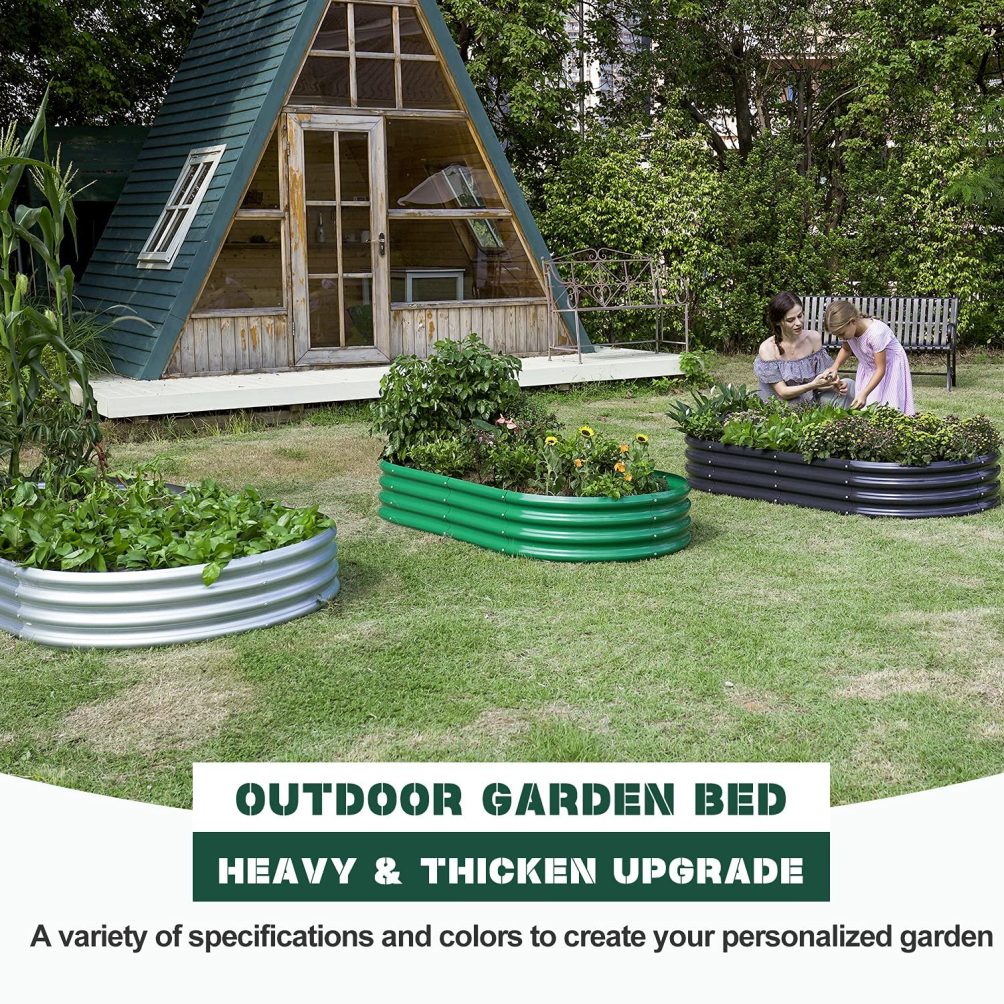 Get one for YOUR home here —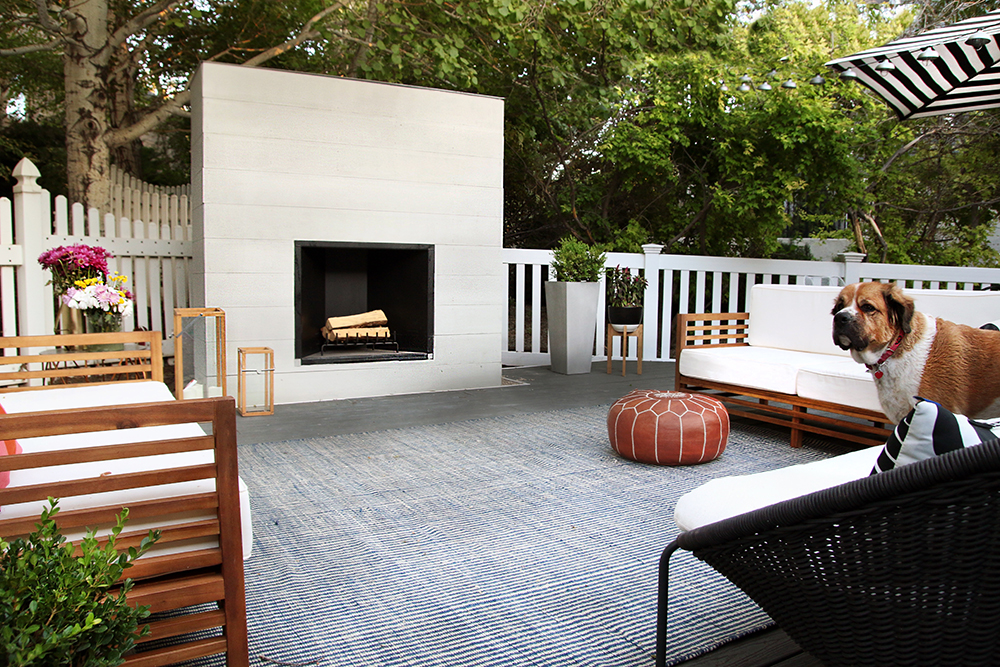 Isn't that outdoor fireplace SO cool? Just click on the link above to go to the tutorial. And if you don't want to DIY one, here are a few similar ones that you can click and order!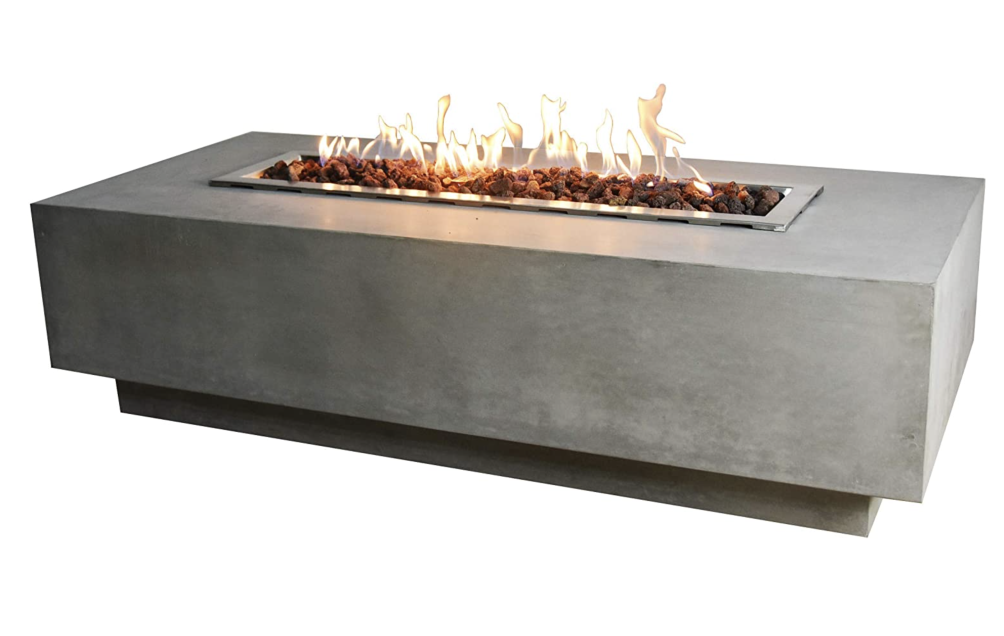 Gas patio heater made from high performance cast concrete is durable and finished to have a high resistance to heat. Brighten up your quality of life with a backyard fire pit as your outdoor centerpiece that will have the reflections of dancing flames keeping you and your loved ones warm and cozy. Such a great size at 60″ L x 27″ W x 17″ H.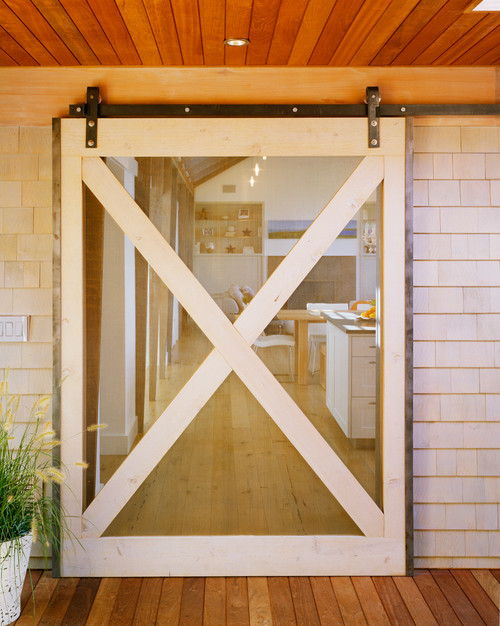 How amazing would it be to make a sliding screen door for your patio or porch. I love it.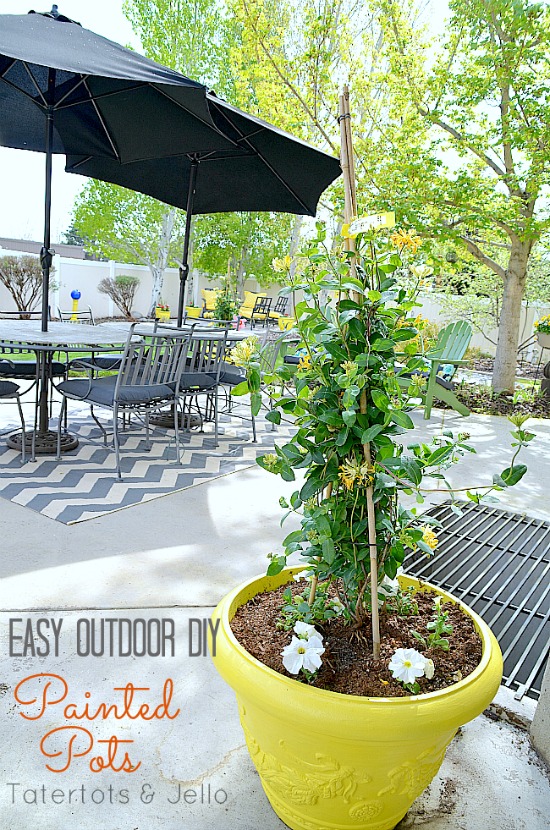 I painted all my mismatched pots the same color a few years ago and loved that I could pick whatever color I wanted and they all matched.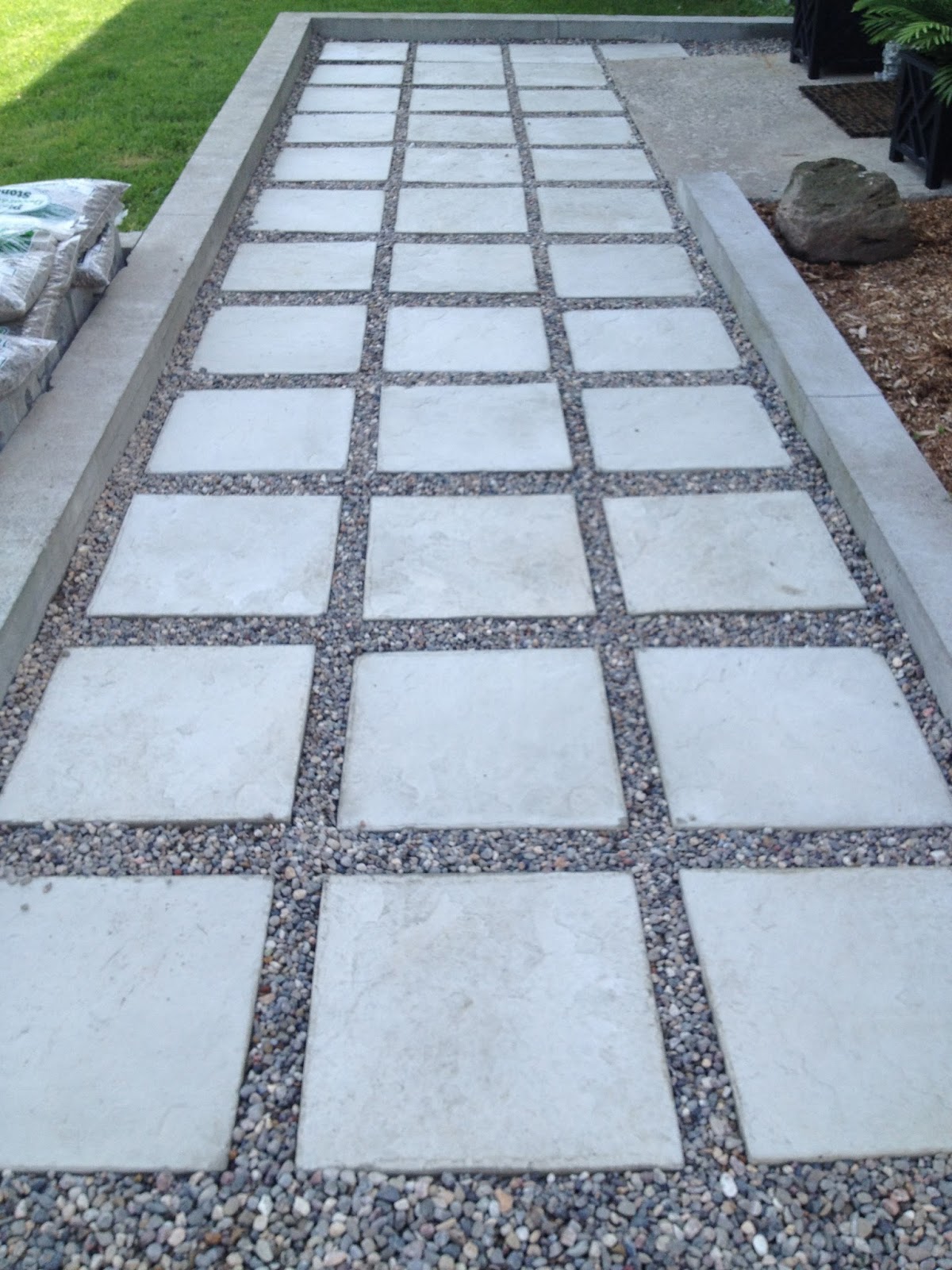 This is a great idea if you can't afford a big concrete patio or walkway.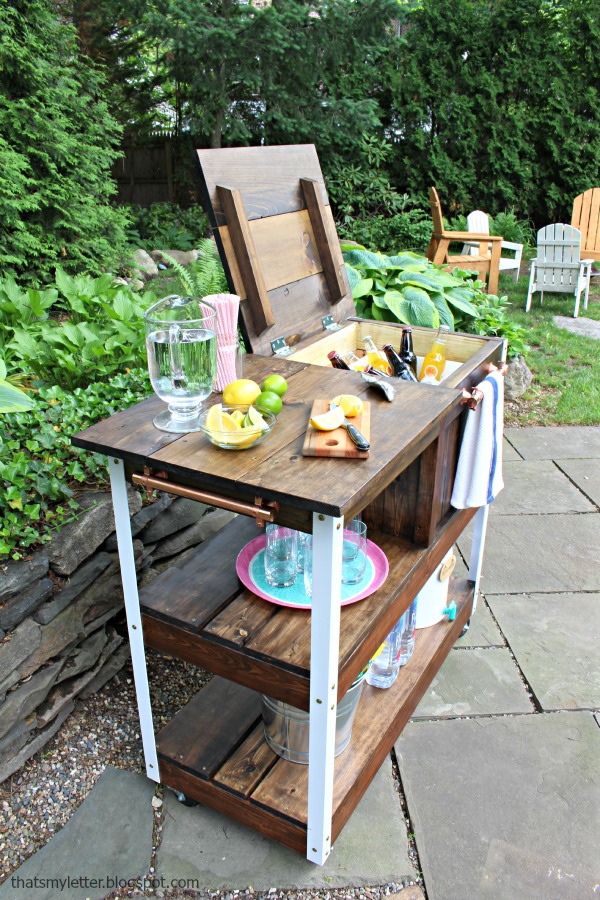 Perfect for entertaining. Here are some outdoor bar carts that will make entertaining so easy this spring and summer!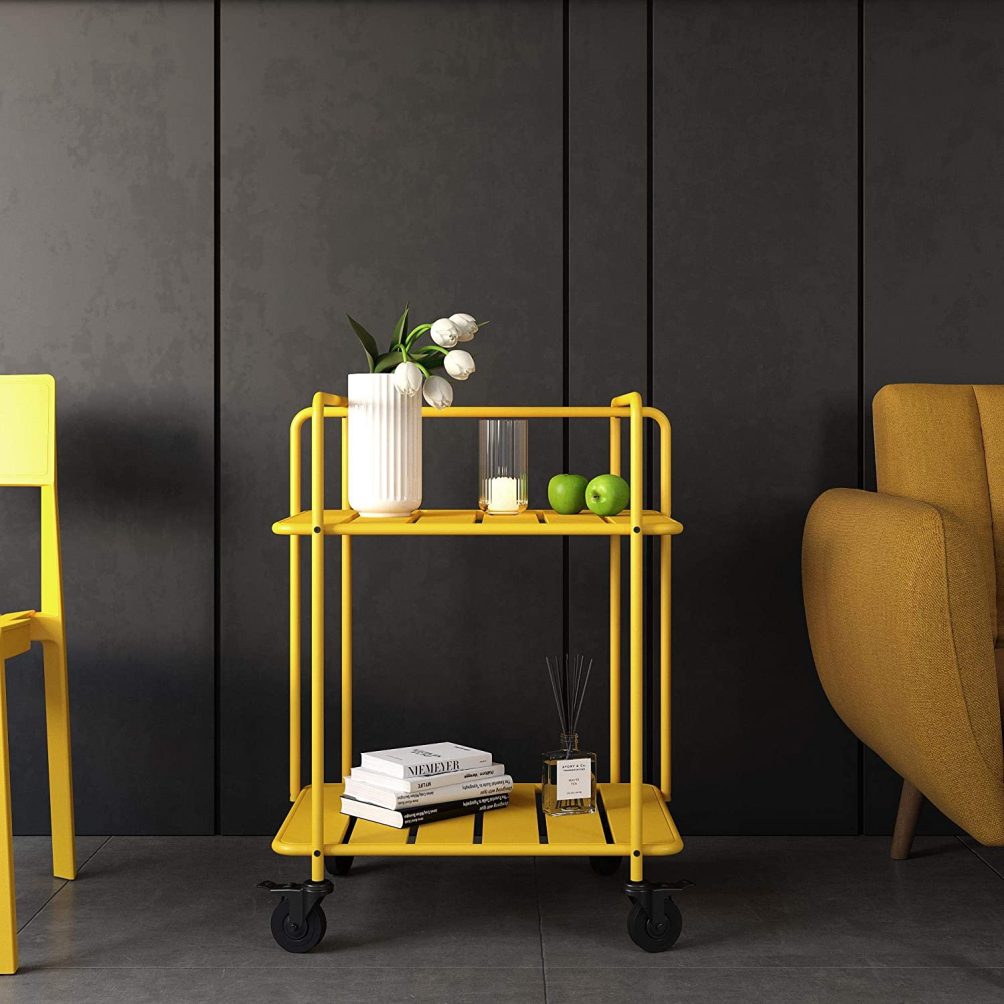 How happy and fun is this cheerful yellow bar cart? You can also buy the matching table and chairs!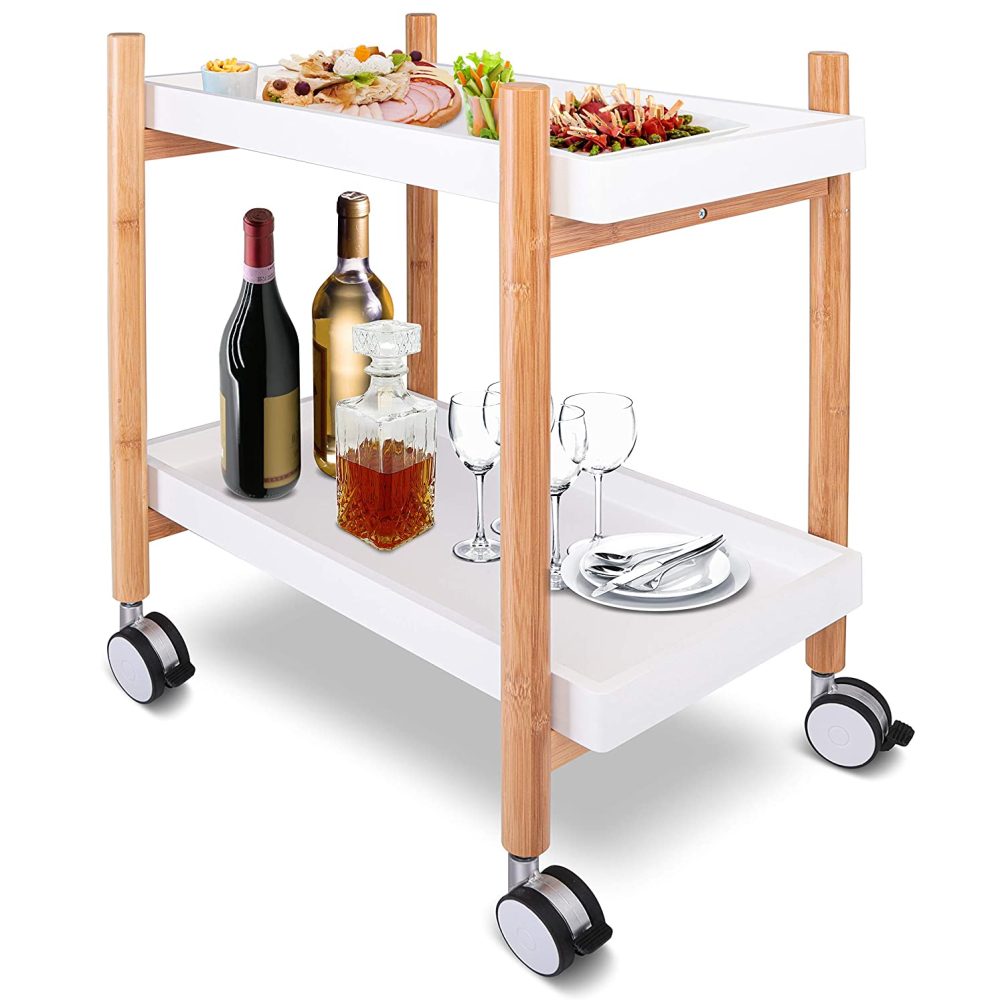 This neutral bamboo cart will fit in with any decor AND the top tray comes off for easy serving!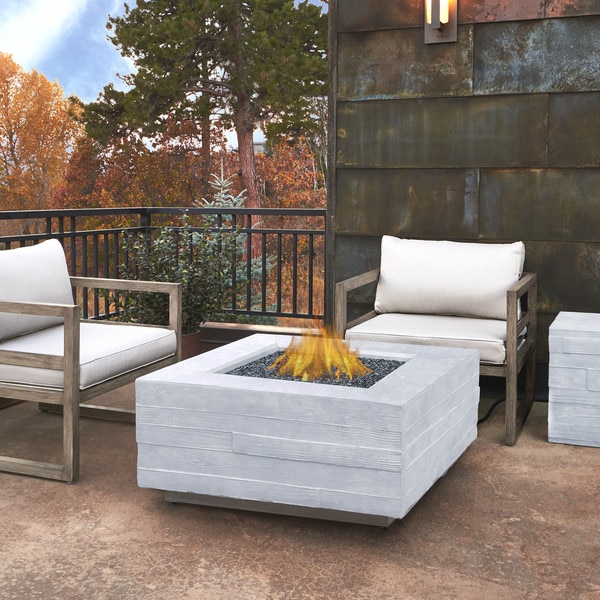 I love this modern fire pit look. Plus it takes propane which is less expensive than having a gas line run to a fire pit.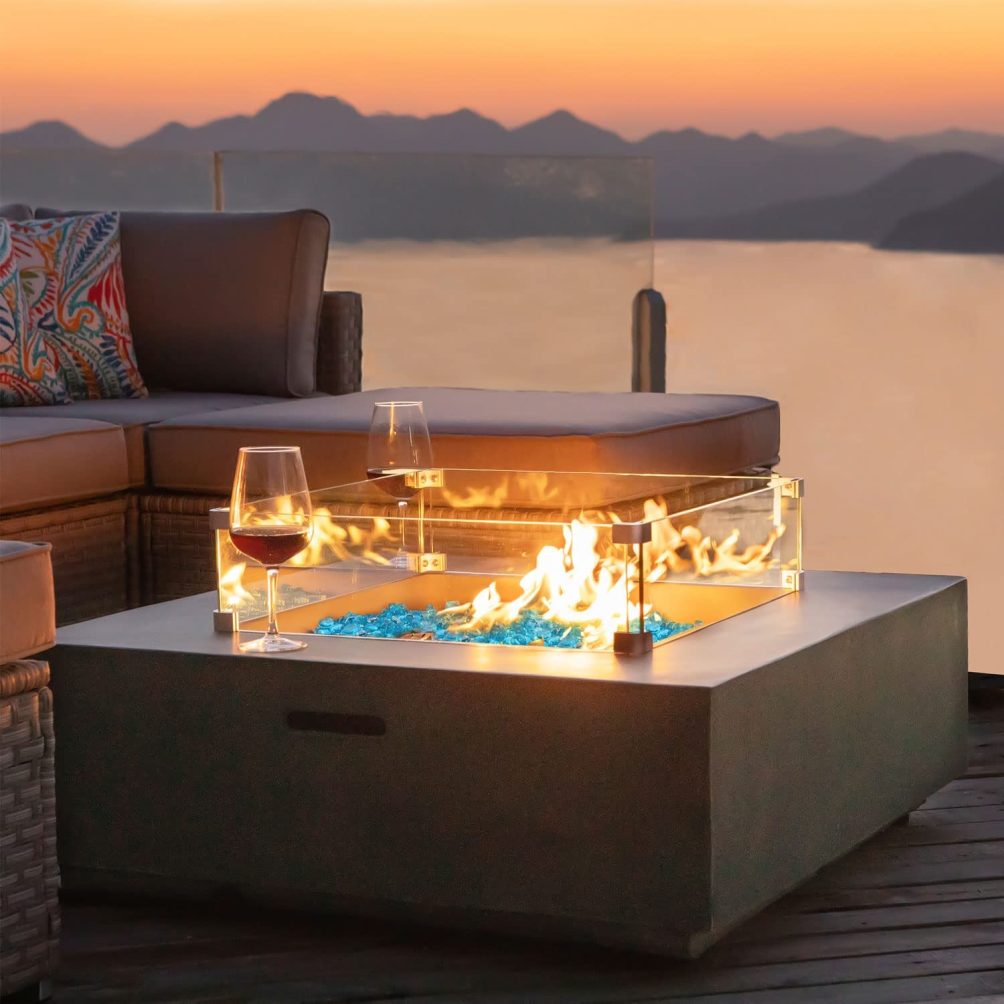 Fire pit tables are becoming really popular. They are like coffee tables but have a fire pit inside and a cover when you want to use it as just a table.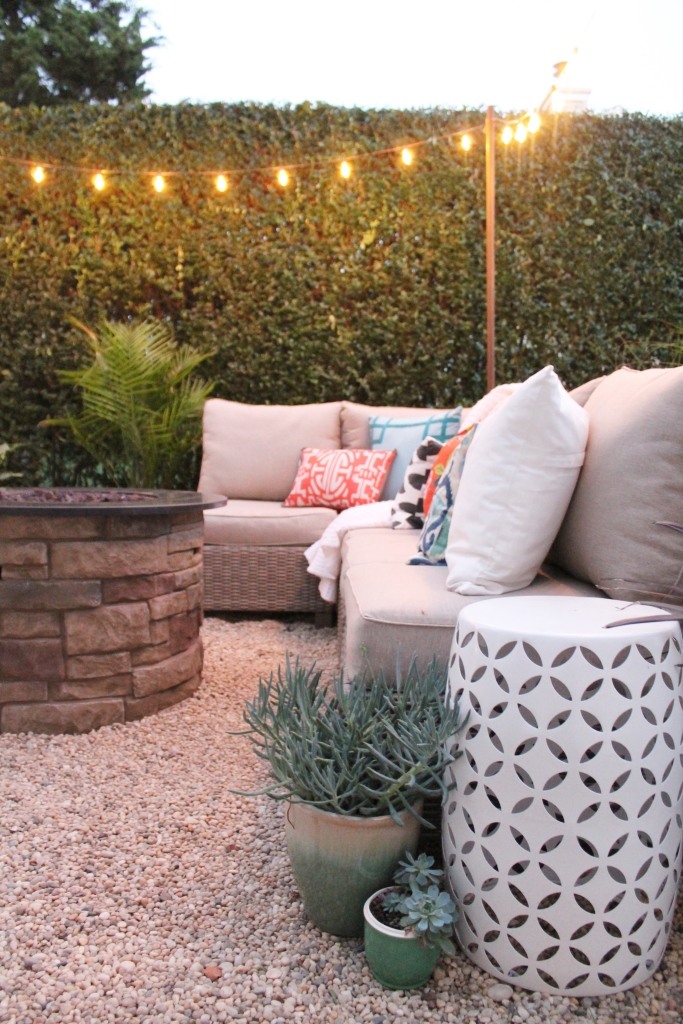 Another alternative to costly concrete. Turn any area into a patio in much less time and more inexpensively than pouring concrete!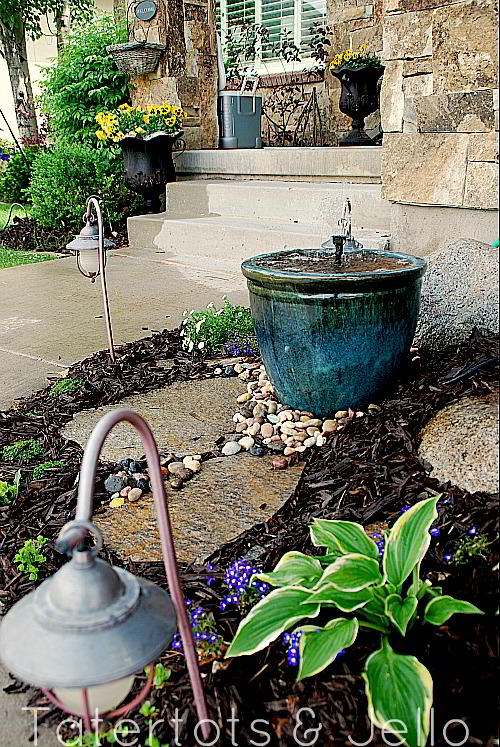 I love the sound of running water. This is one of our most popular outdoor ideas. You can turn any size pot into a recirculating fountain!
Here are some fountains you can buy!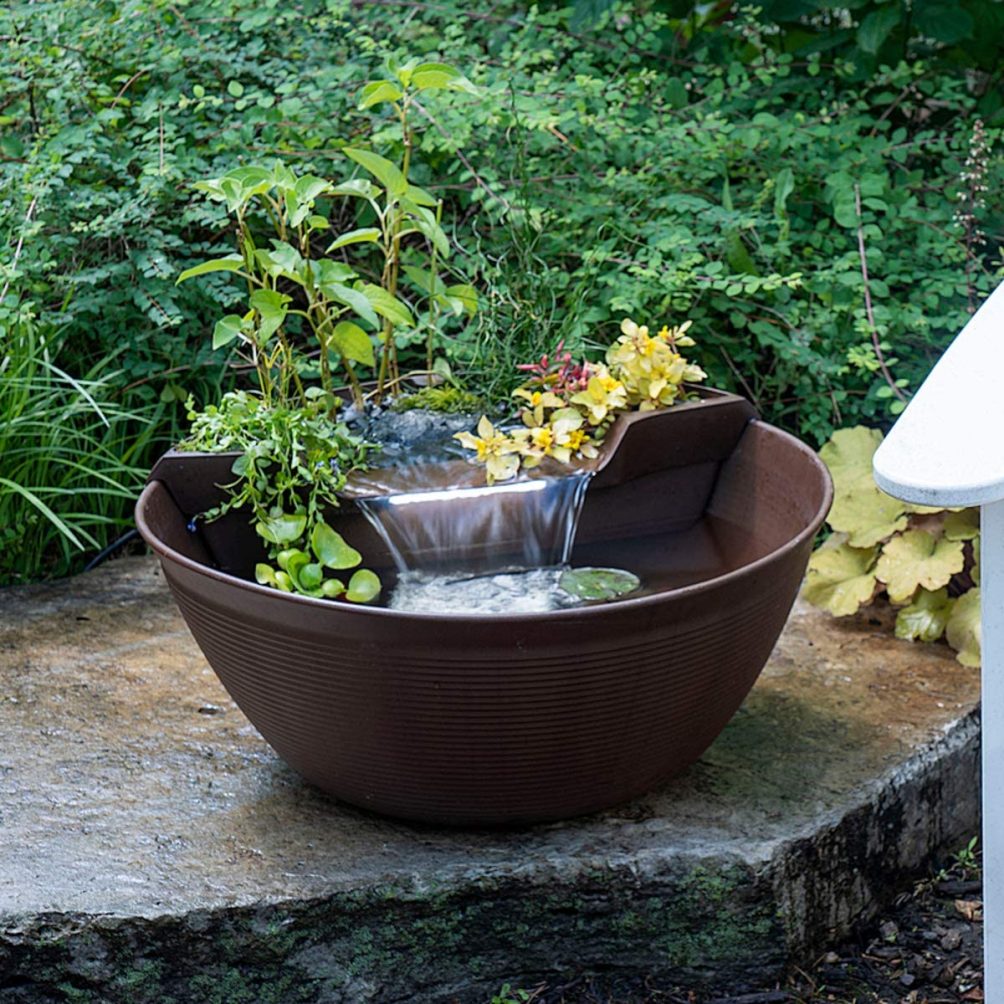 I love this waterfall fountain. You can add it anywhere in your yard!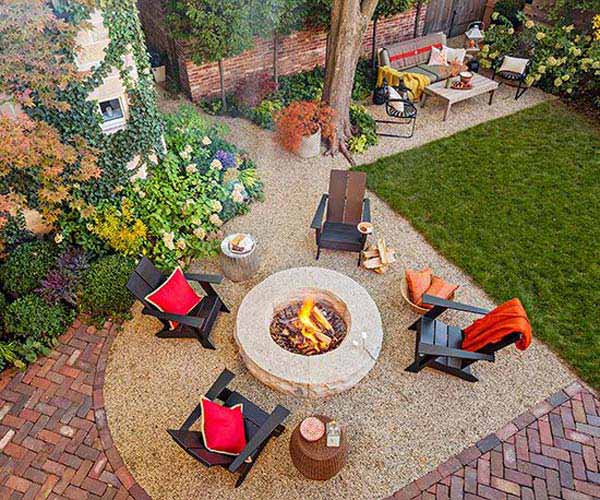 Such a beautiful space with the brick pavers and round fire pit.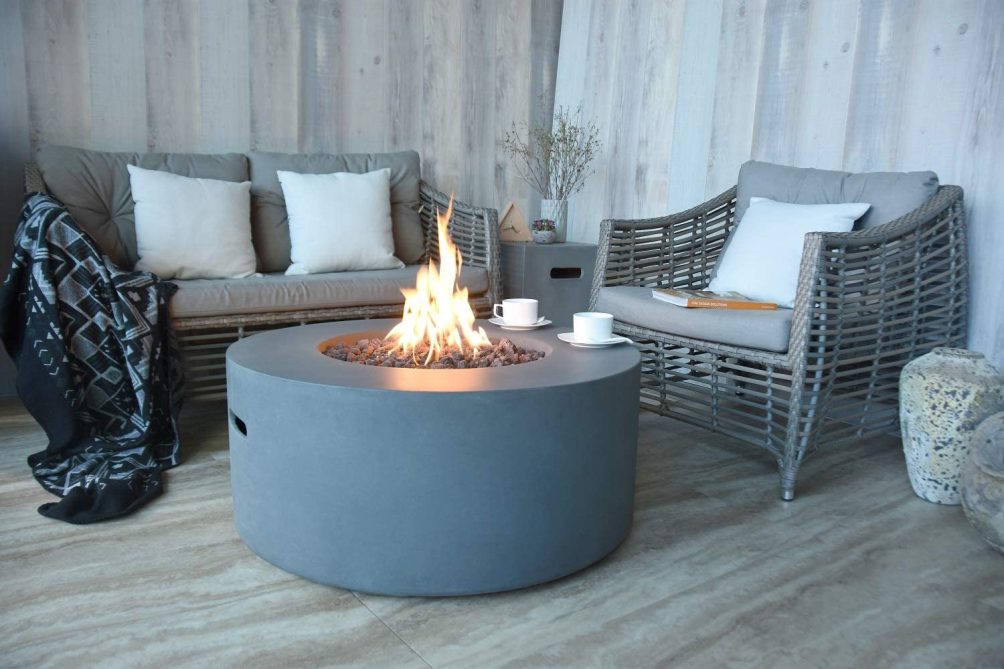 Here's a more modern version of the round fire pit and one that uses propane in case you live in a neighborhood like mine that prohibits fire-burning fire pits.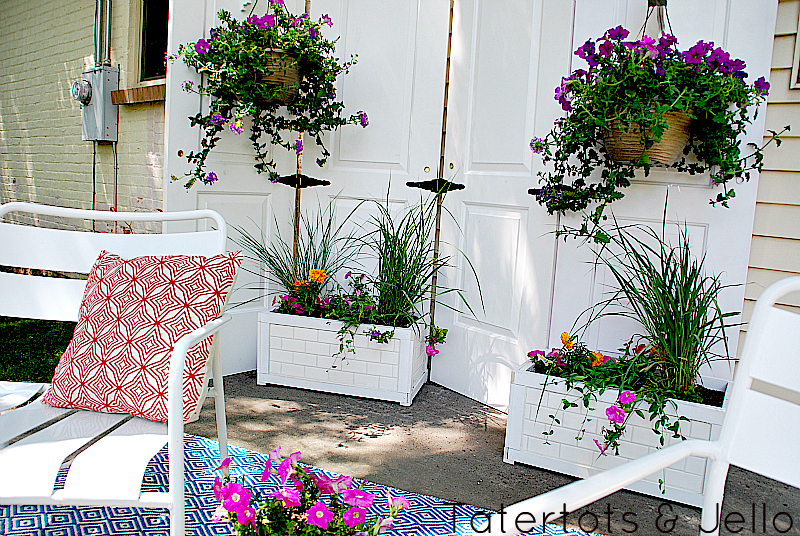 I made this privacy screen out of old interior doors and tiled the planters.
Here are a few privacy screens that I love: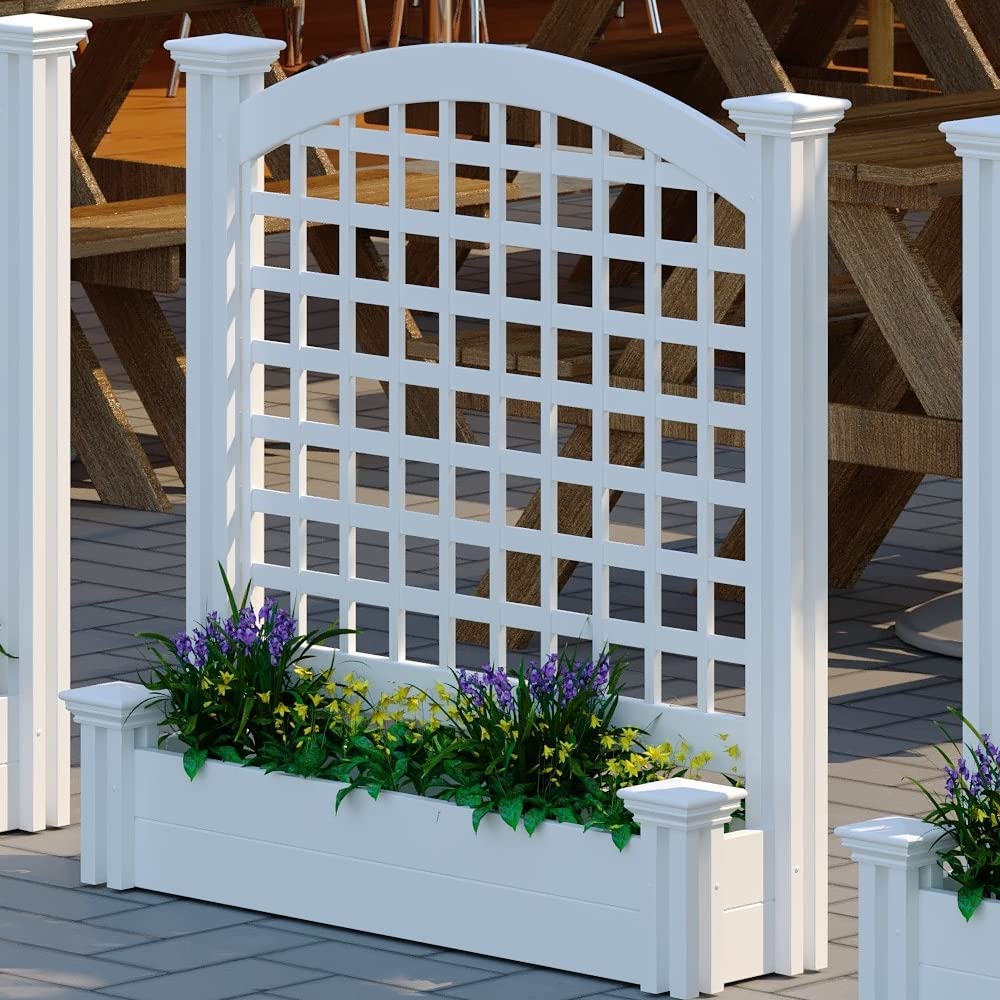 How cute is this white privacy screen? You can plant some climbing vines for even more privacy and I love that it requires no maintenance.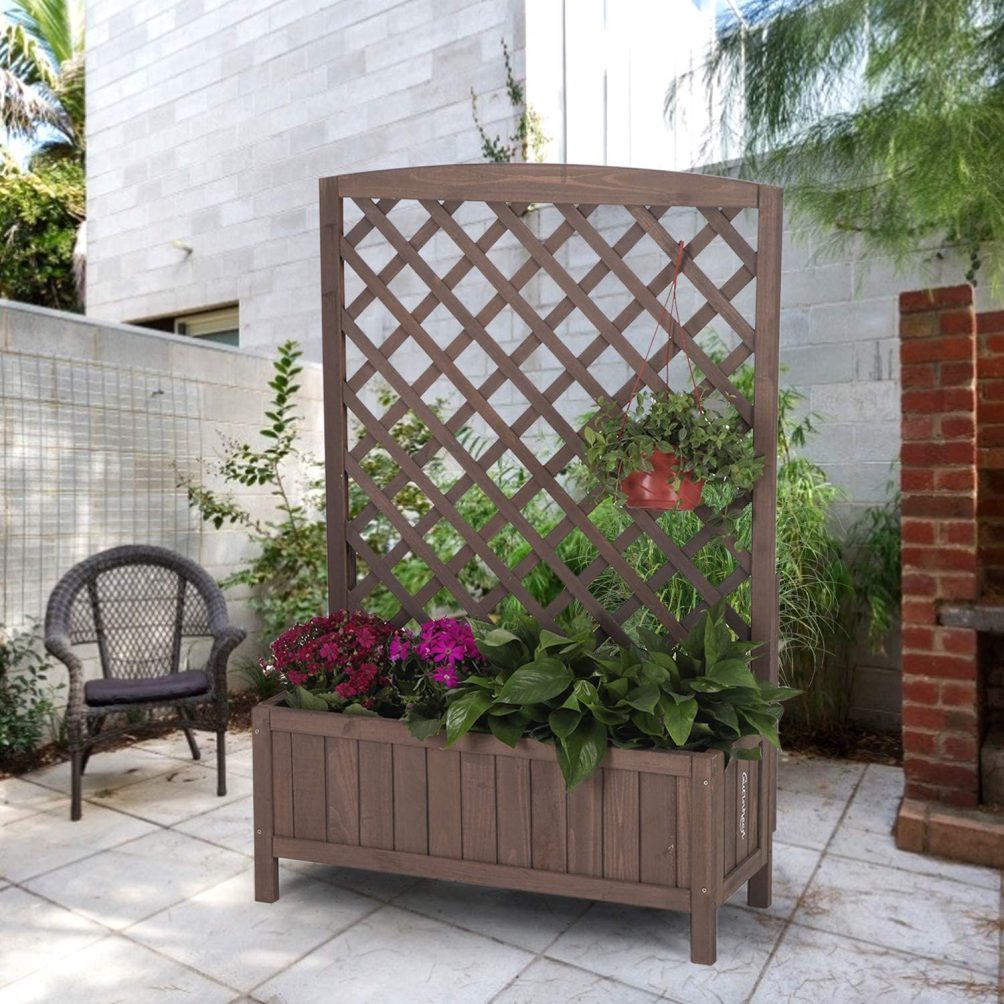 This treated fir planter and trellis is so stunning. You can line up two or three instead of building a fence around your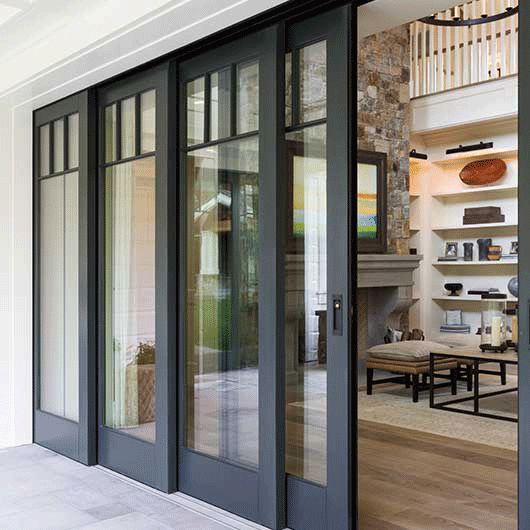 Wouldn't this door be amazing?? It opens the interior room all the way to your patio or deck.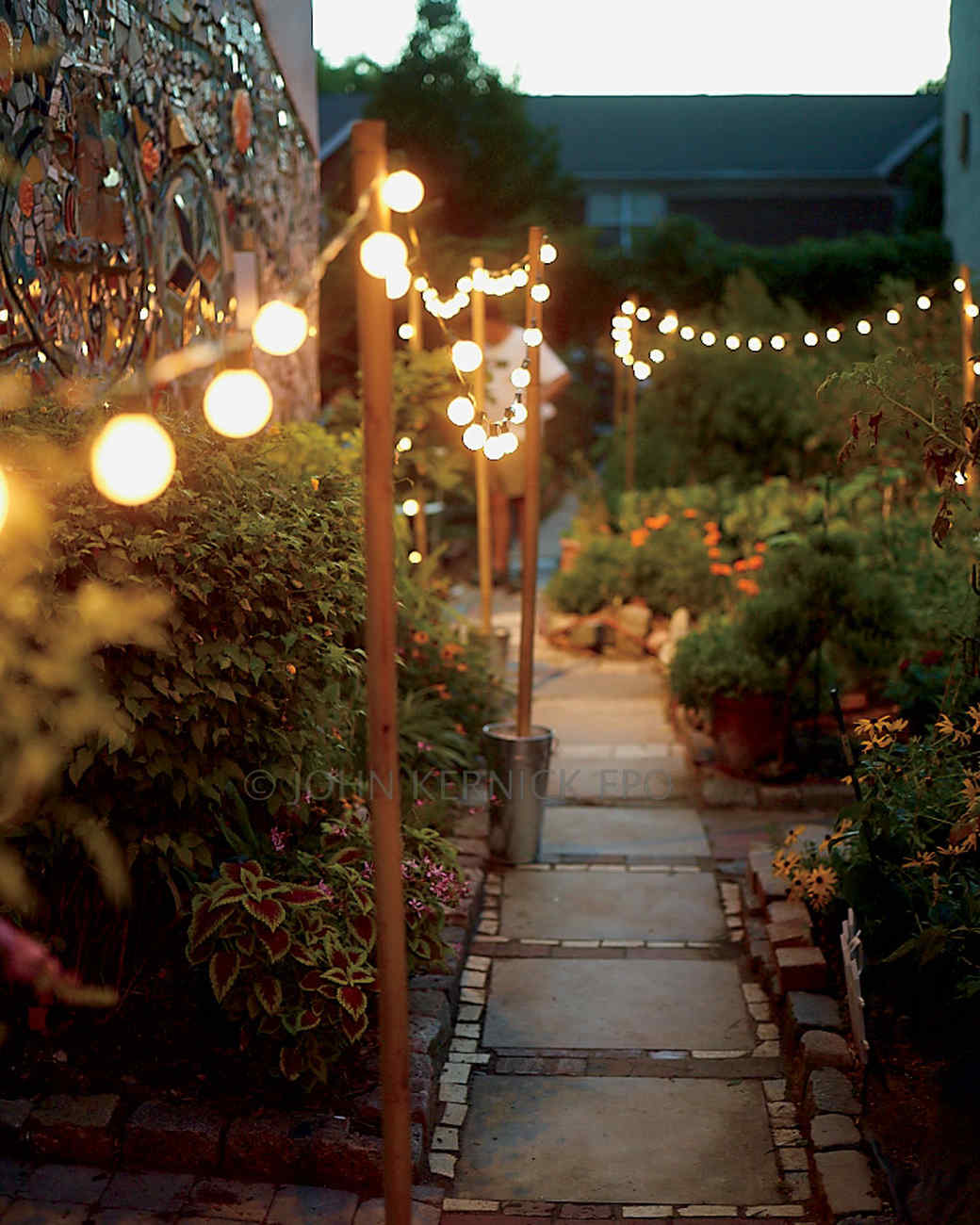 My neighbors have done this in their backyard. You can either put stakes in buckets and weight the buckets with stones or cement, or you can plant the stakes in the ground.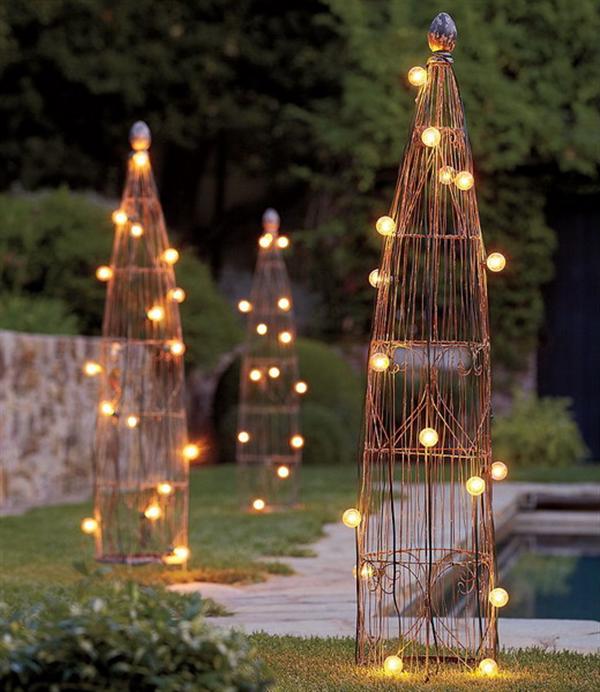 Another wonderful patio lighting idea. String globe lights on garden trellises around your patio.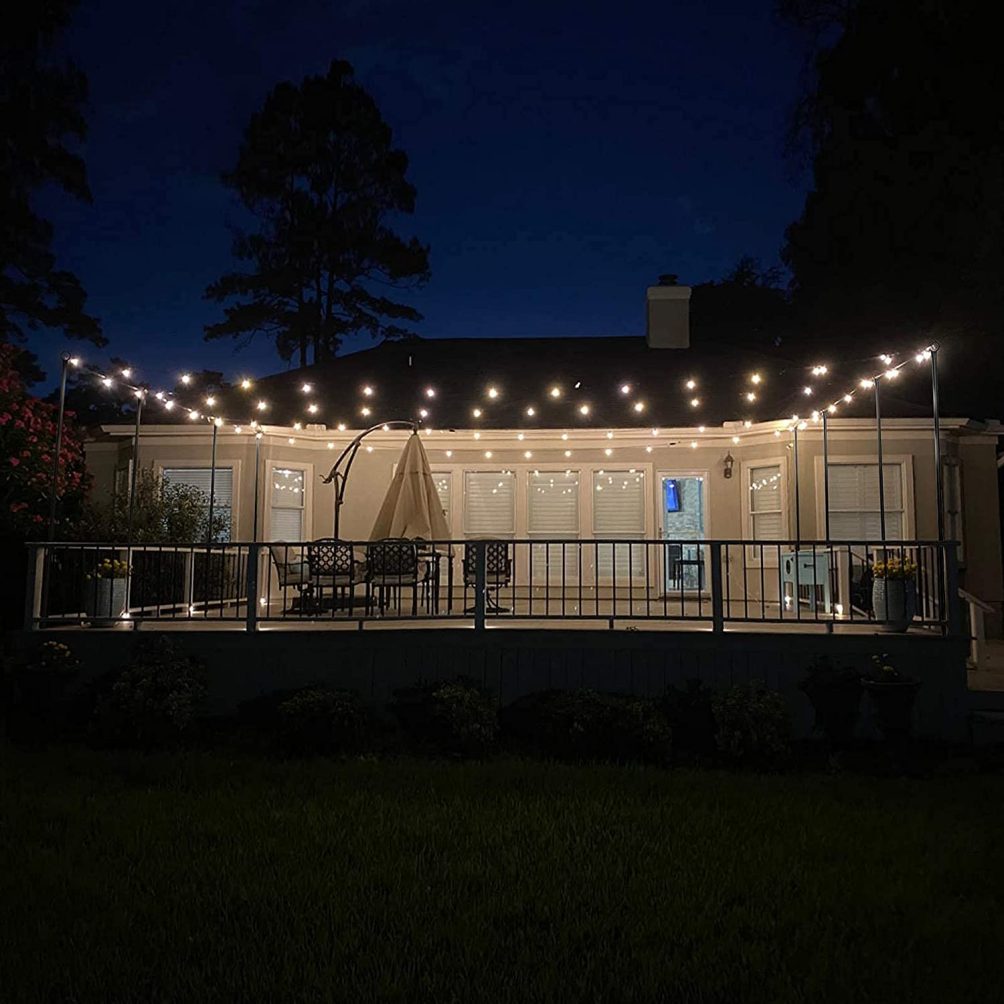 Don't you just love the look of cafe lights hanging in the summer nights? This light pole kit makes it easy to hang them anywhere in your yard!

This was one of my favorite projects. I love how built-in it made our cafe lights look!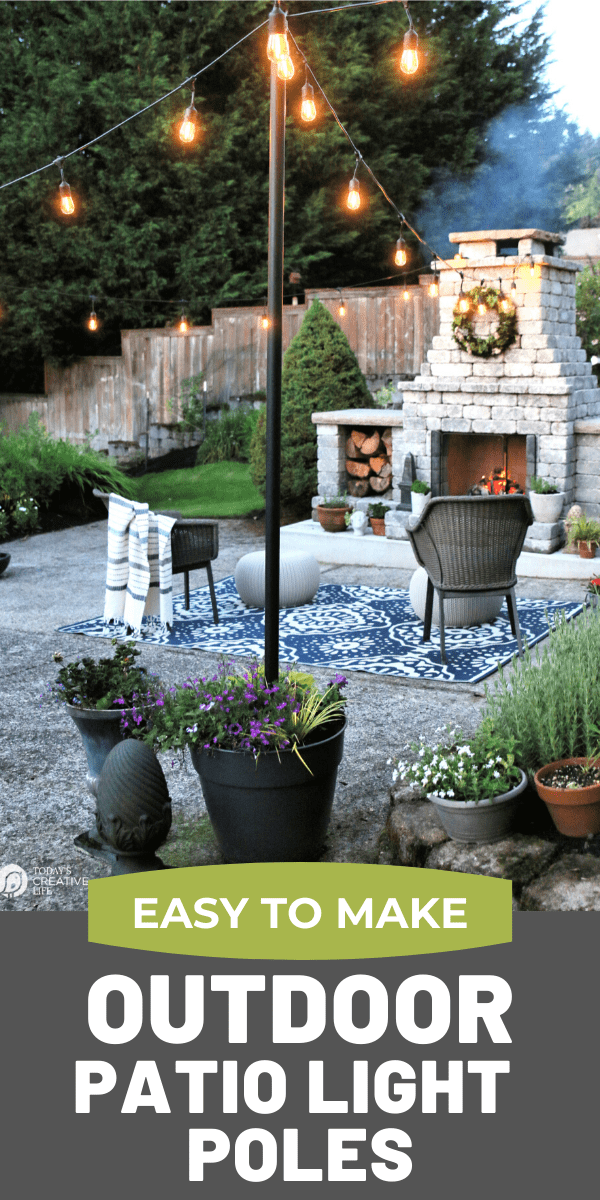 My friend Kim at Today's' Creative Life made these clever pots for plants that also hold the poles that hold her cafe lights. Be sure to click over and see how she did it!
18 Ideas that will make Your Patio Awesome this Summer
Which one is YOUR favorite?
I can't wait to get working on our patio!!
Have a Beautiful Day!
xoxo