How to Print on Post-It Notes. Create labels or a family chore chart with these tips and free template to print on Post-It Notes!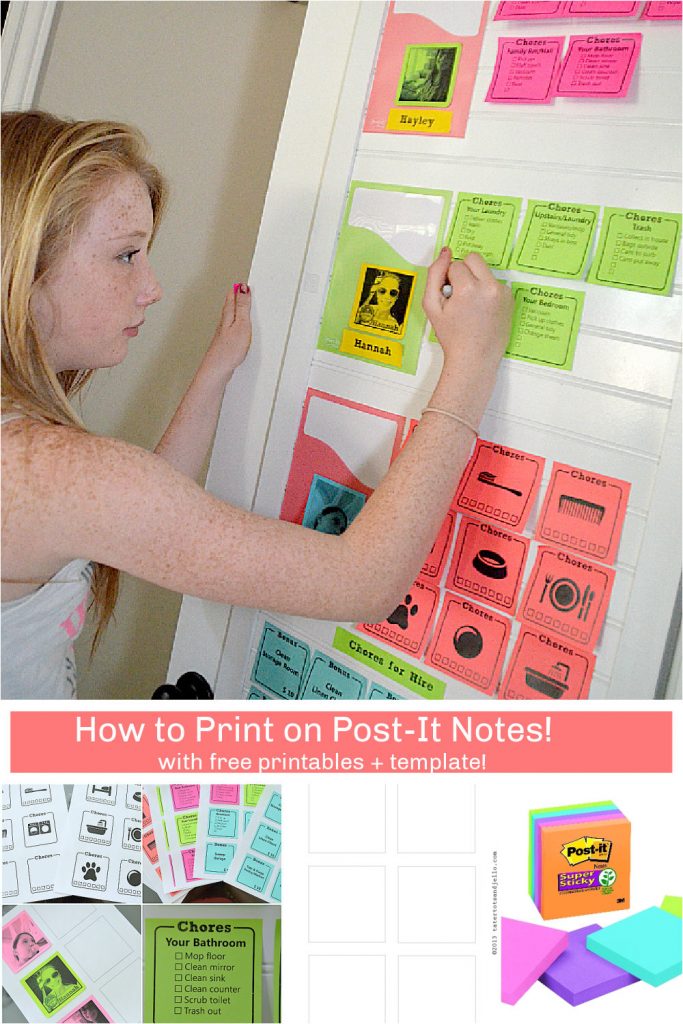 How to Print on Post-It Notes
I've been working on a new Chore Chart System for our family. And while I was working out the details on the project, I thought "wouldn't it be cool to print on Post-it Notes?" Turns out, you can, and it's pretty easy, especially with this free printable.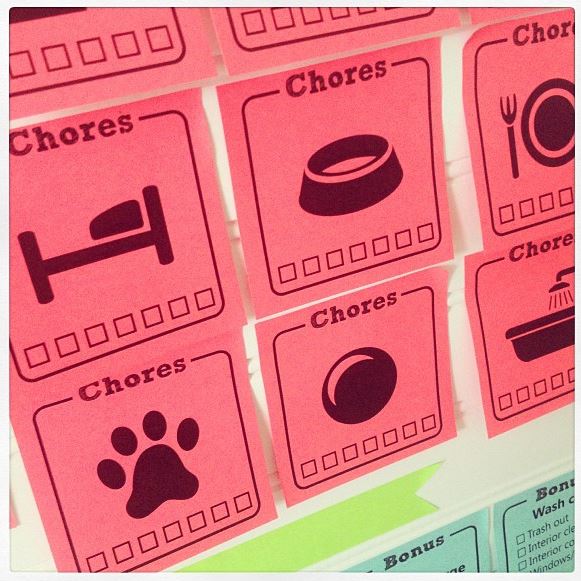 You just stick the Post-it Notes on a sheet of paper and feed them through the printer. Of course, like everything, it can be a little tricky, and I'll show you the secrets! The easiest way to do this is to create a template — or download my free PDF printable — that shows you right where to put the Post-it Notes on the paper. (But if you have a page layout program — or are good at Microsoft Word you can create your own template, and I'll tell you what to do.)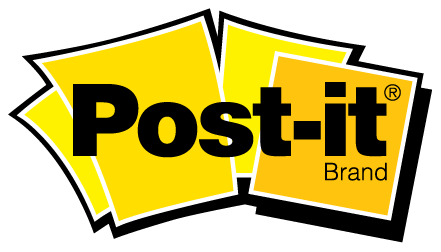 Here's the easy process to print on Post-It Notes:
Print the template
Stick the Post-it Notes on the page
Print what you want on the Post-it Notes — all lined up to match the template
Bask in your cleverness
I'll walk you through each step with some tips that will save a bit of frustration. Even though the process is simple, like anything that has to do with computers, it can be frustrating, so I'll show you some tips and secrets too.
1. Print the Post-It Note Template Or Make Your Own
If you want to print the template, just right click this link or the picture below and choose "Save As." Then just print the PDF.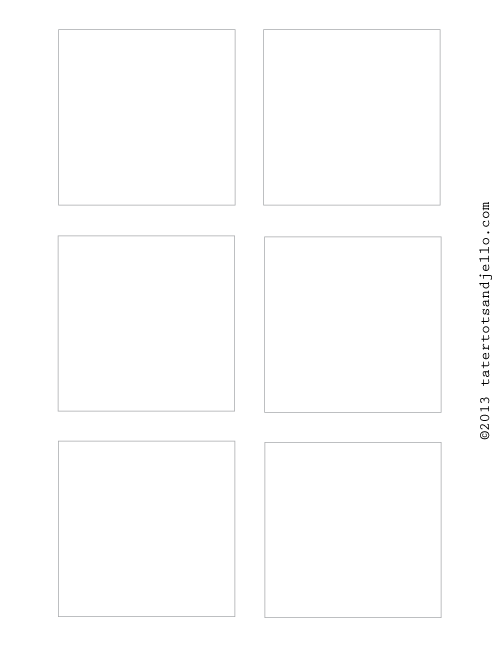 Perfect fit for 3×3″ Post-it Notes!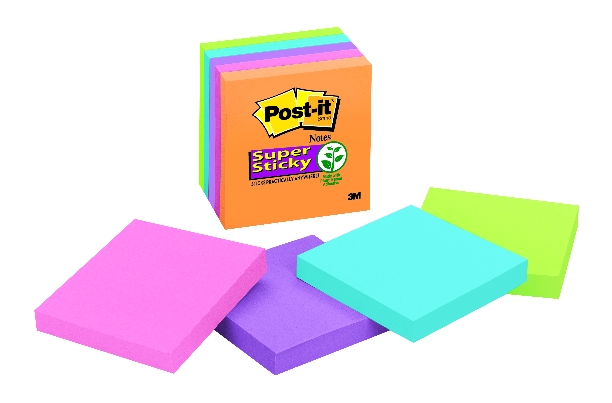 But if you're even a little experienced with a graphics program or Microsoft Word, you might want to make your own template.
Here's how you set it up:
My lovely Adobe Illustrator screen shot shows the measurements for the placement boxes you can set up in your own document: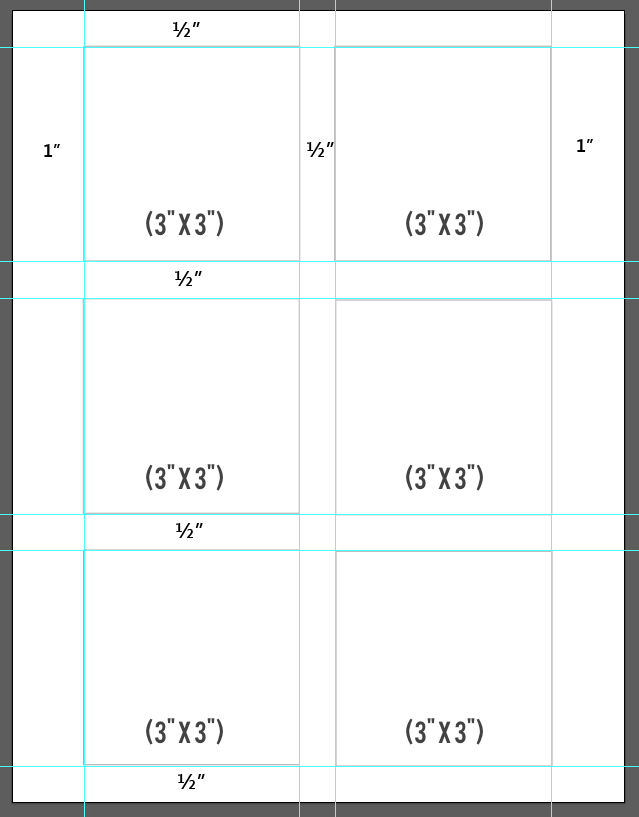 Left and right margins: 1"
0.5" space between the right and left columns
Top and bottom margins: 0.5"
0.5" space between the first and second, and second and third rows
This leaves perfect spacing for six 3" x 3" Post-It Notes
Now you can make your own template — and then you can put your own designs inside the squares you print.
Tip: Make a copy of your "template" document and use it for layout. Keep your "template" as it is to show you where to place your Post-Its, but in your design documents, delete the lines around the boxes. Then, if your Post-Its aren't perfectly placed, it won't be as obvious.
I promise the rest of the instructions will be shorter.
2. Stick the Post-It Notes on the page
Take your printed template and place the six Post-It Notes on the page. Be sure to put the adhesive at the top each time.
3. Print what you want on the Post-It Notes
Find your printer's manual feed tray, slot or option. If you don't know which side it will print on, run a test print.
Make sure the adhesive end on the Post-It Notes is going to go into the printer first. You can damage your printer if you put them through the other way.
Feed your paper with the Post-it Notes on it into the manual feed tray/slot.
Print one page at a time of your design or printable.
4. Bask in your cleverness
That one should be easy! And if it doesn't work the first time, just try it again. Sometimes one or two don't turn out for me, so I just take off the ones that did work, put new Post-It Notes in the places that need to be replaced and print it again.
Bonus tip
Here's how to use Post-It Full Adhesive Rolls (aren't they cool??) to make labels … I did this on our Chore Chart System!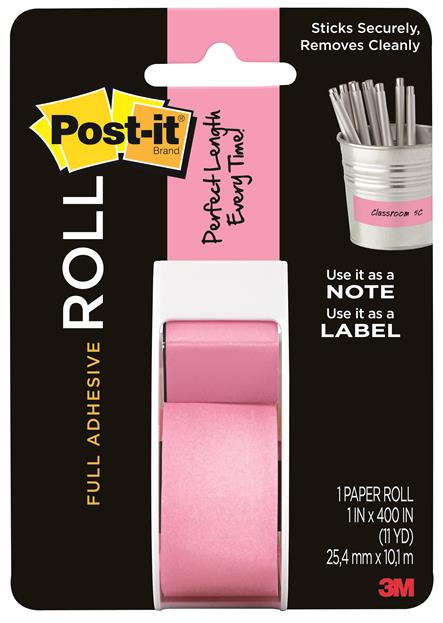 This trick is super easy.
Just create a Word document with the words you want on the labels, evenly spaced like this: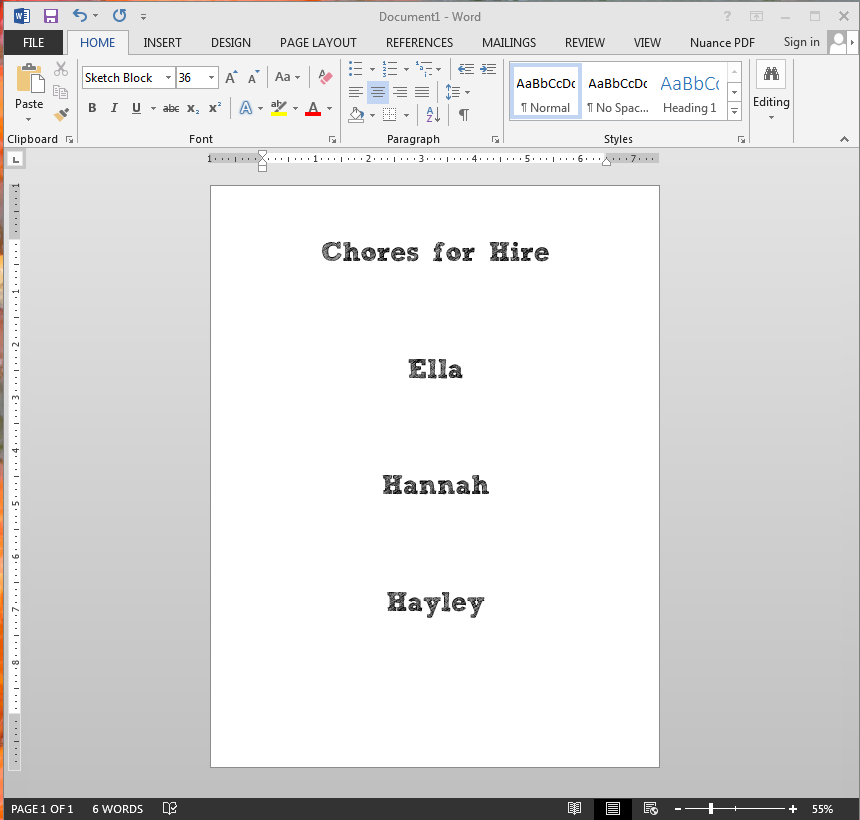 Print it, then cover the words with Post-It Full Adhesive Roll.
Try to get the lines as straight as you can (I held mine up against a window).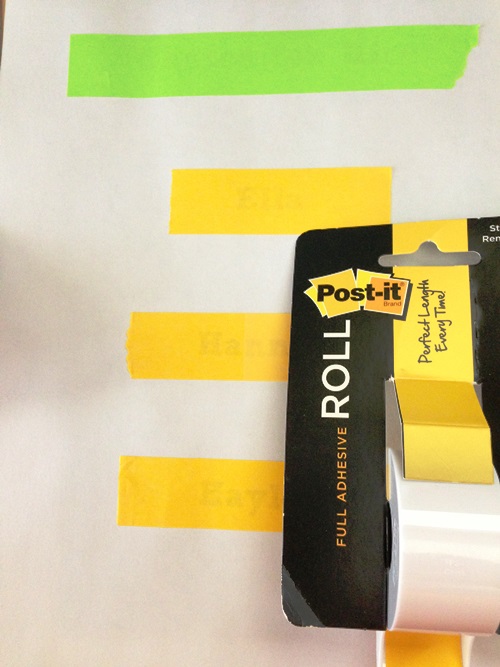 Then just feed the page back in the manual feed slot of your printer and print the page again.
The words should appear on top of where they were printed before — then just remove the Post-It Full Adhesive Roll and trim the sides.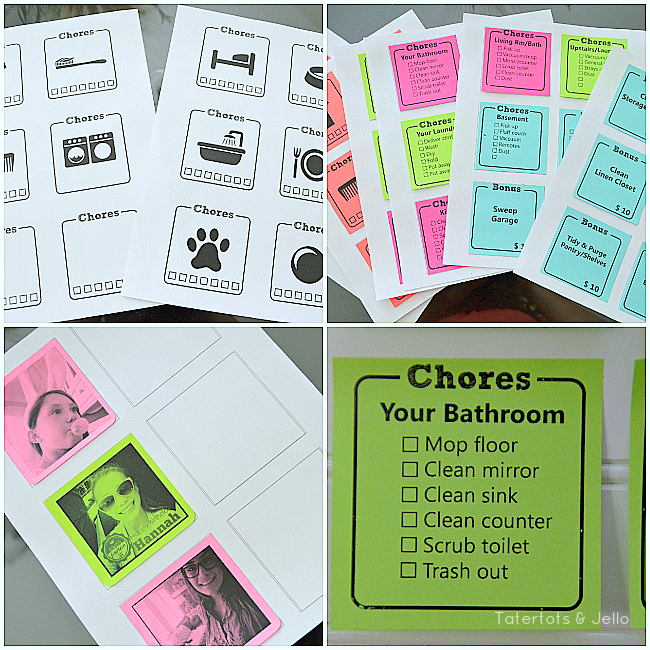 Find out how to create a Post-it Note Chore Chart System and Grab the Free Printables – with FREE printables I've created, you will be able to download and print out to create a chore chart system for YOUR family!!
Stay Tuned for more!
xoxo