The Ultimate Gift Guide for the Foodie! 29 ideas that the foodie, chef and entertainer in your life will love for the kitchen!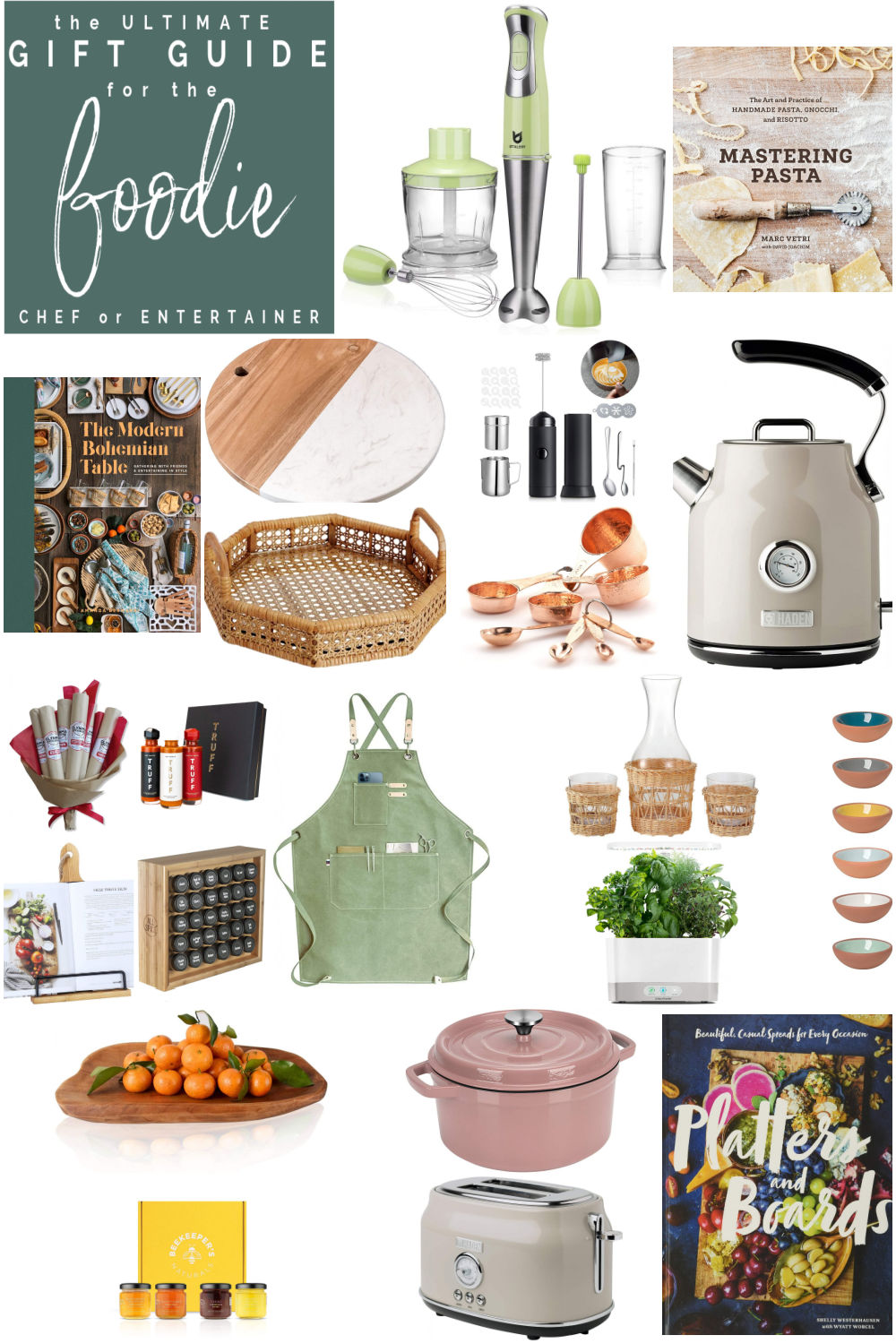 The Ultimate Gift Guide for the Foodie!
Every foodie needs a wood cutting board. Perfect for prepping food as well as serving and for making the ultimate entertaining charcuterie board. I love this one because the marble accent is beautiful with the wood and really elevates this board. PLUS this board will look so pretty in the kitchen as an accent! Check out my Low-Carb Charcuterie Board for inspiration!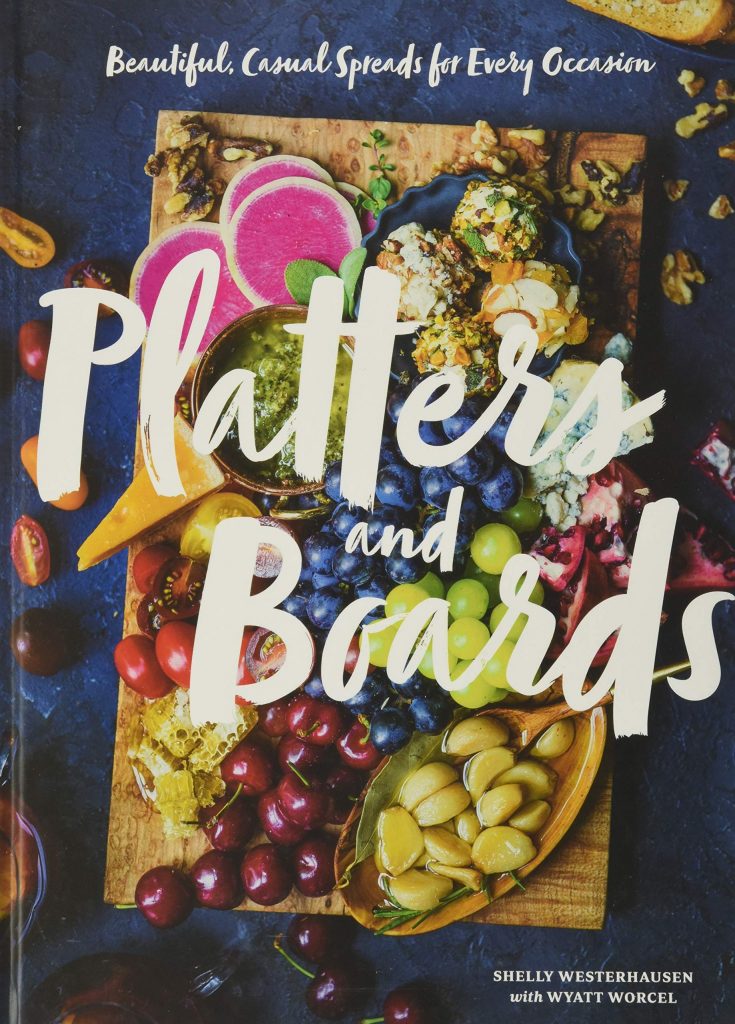 This is my favorite charcuterie board book! So many creative and unique charcuterie board ideas and the styling of the boards is gorgeous! This book and the charcuterie board above would be an amazing Mother's Day, Father's Day, newlywed gift or birthday gift for anyone on your list that loves to entertain or as a housewarming gift!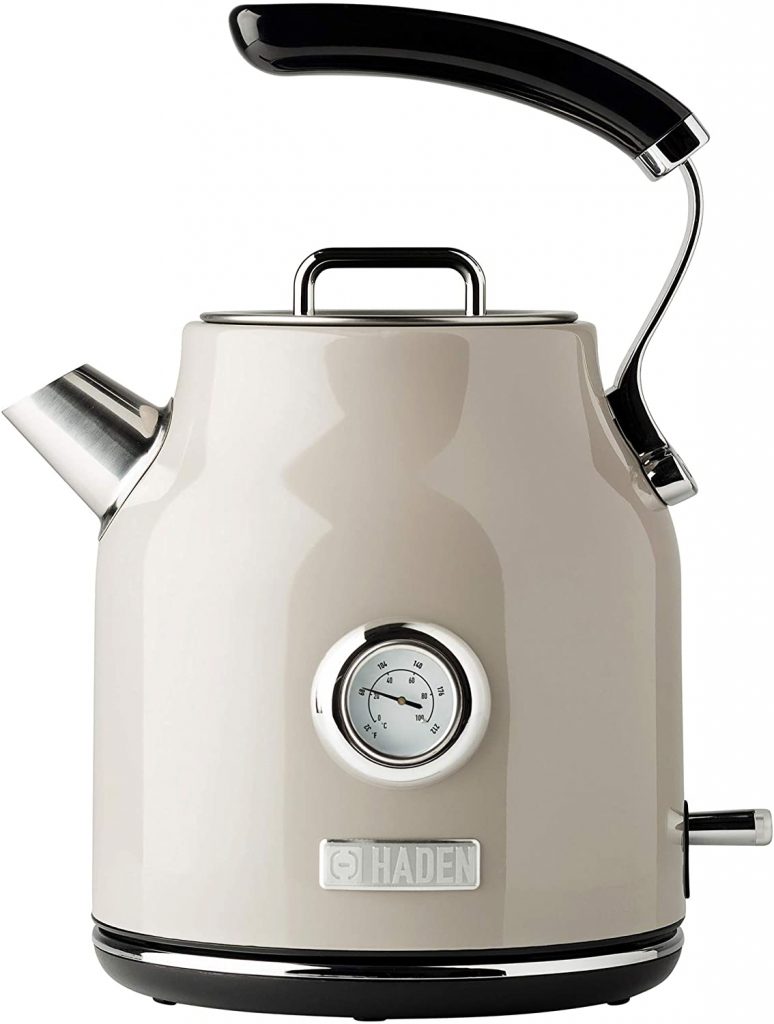 This is the kettle that I gifted my mom and sisters for Christmas last year! We went on a girl's trip to england and scotland where every place we stayed had a kettle. This one has a temperature reader on the front and it heats up without a stove. It's great for making a quick cup of tea, coffee or hot chocolate!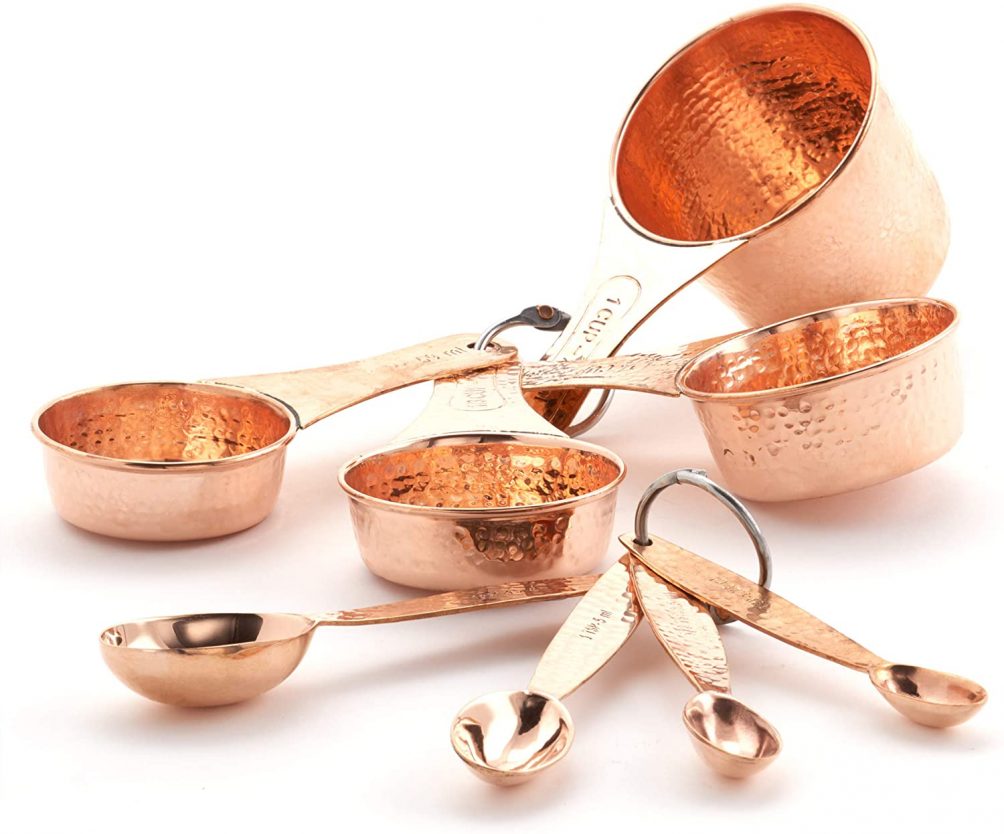 Measuring cups can be beautiful and useful! The foodie in your life will love using these beautiful copper measuring cups and spoons as they create their delicious confections!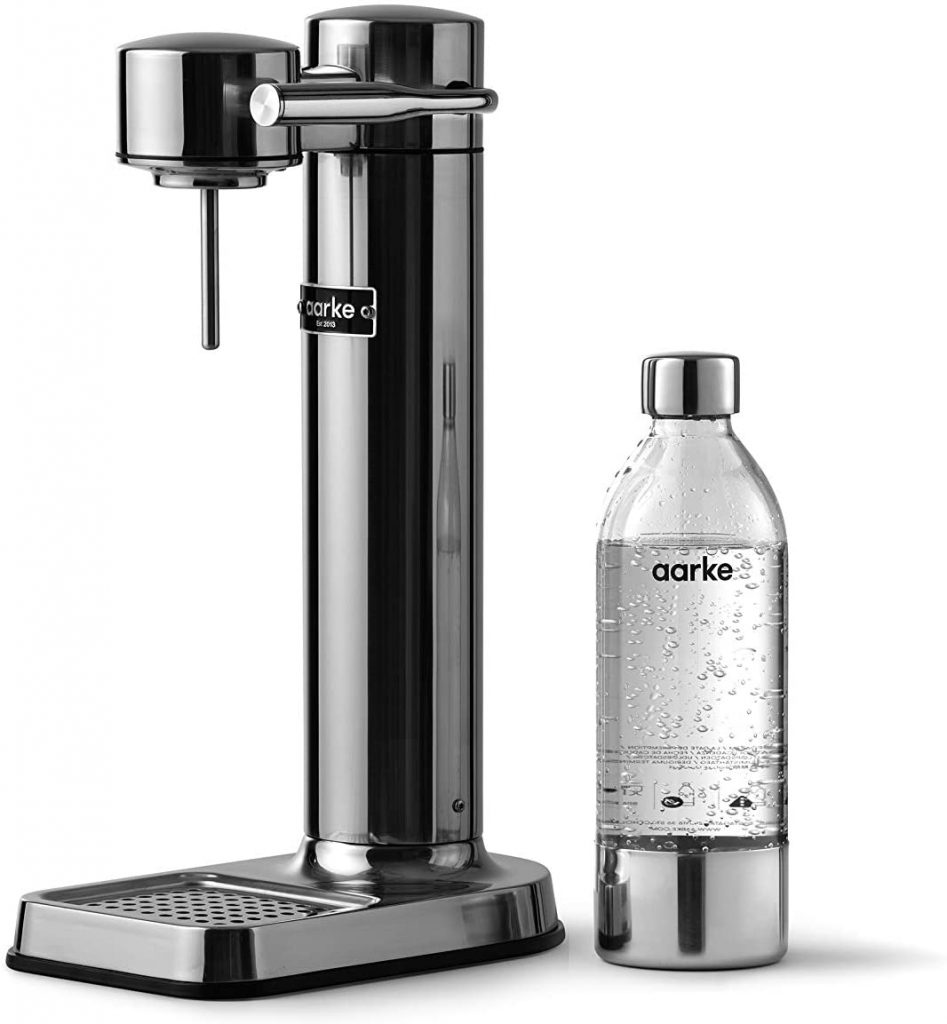 Elevate water by making it sparkling water! It's so easy with this nifty gadget. Sparkling water is beautiful to serve with a gorgeous meal or anytime!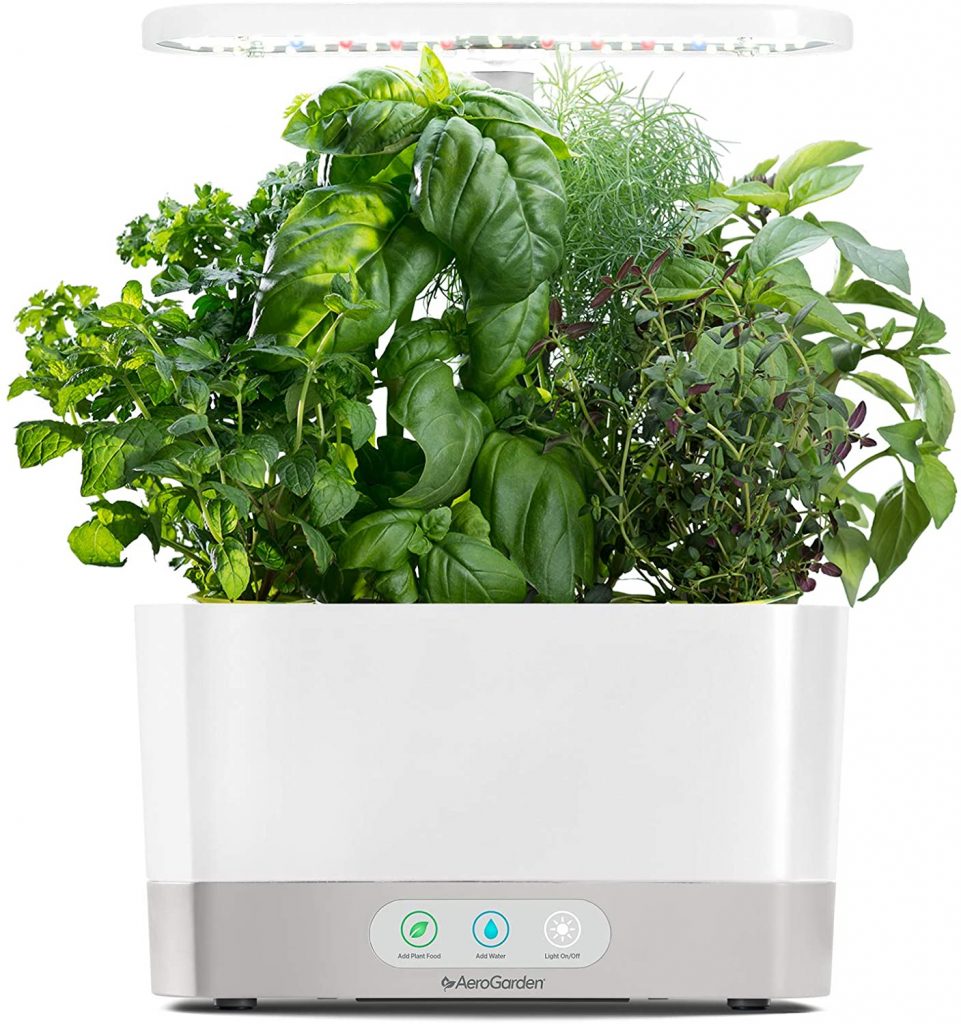 Anyone who loves to cook will tell you that fresh herbs are the ultimate way to season food. Now your foodie can grow herbs indoors all year round with this AeroGarden.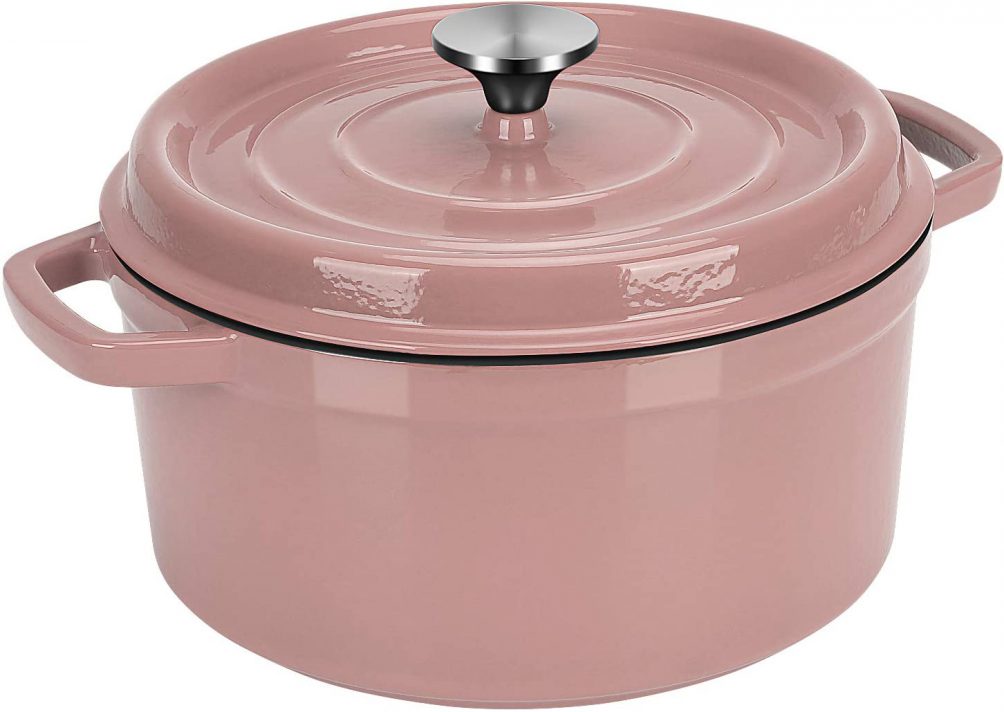 A dutch oven is essential for cooking stews, soups and even bread! This pink casserole dish creates more flavorful food through even temperatures. And the pink is so pretty sitting on the stove. This casserole dish comes in many different colors!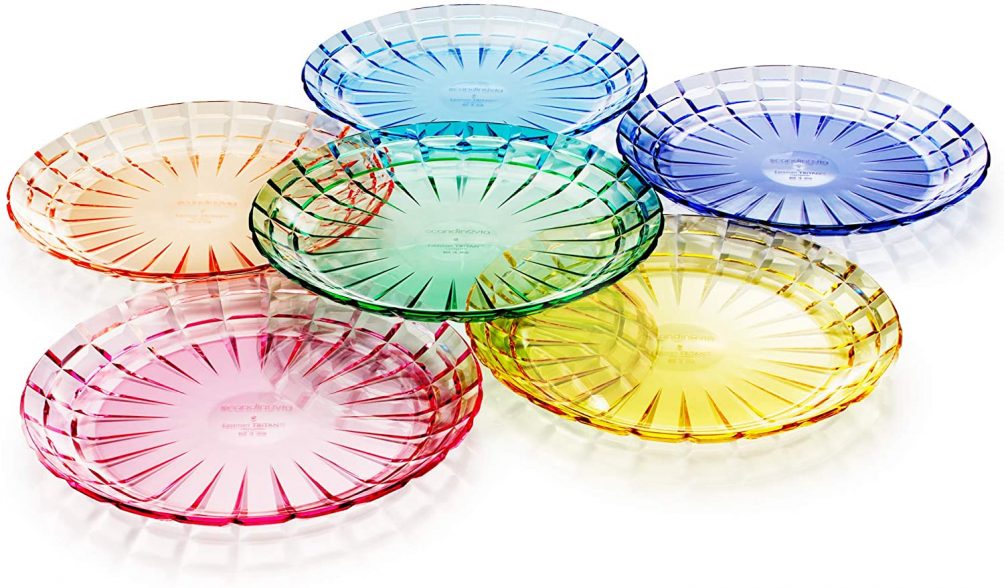 Any foodie will tell you that presentation is everything! Gift your foodie with these beautiful clear plates that come in a rainbow of colors.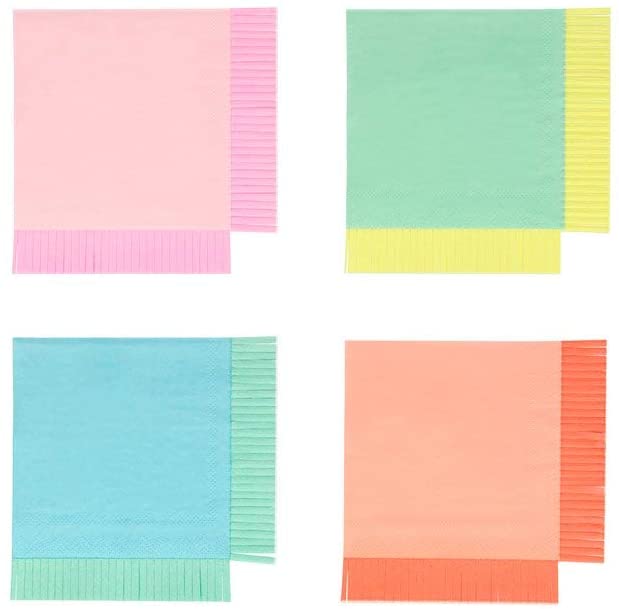 Of course colorful plates need matching napkins. These inexpensive napkins are pretty and will make any gathering festive!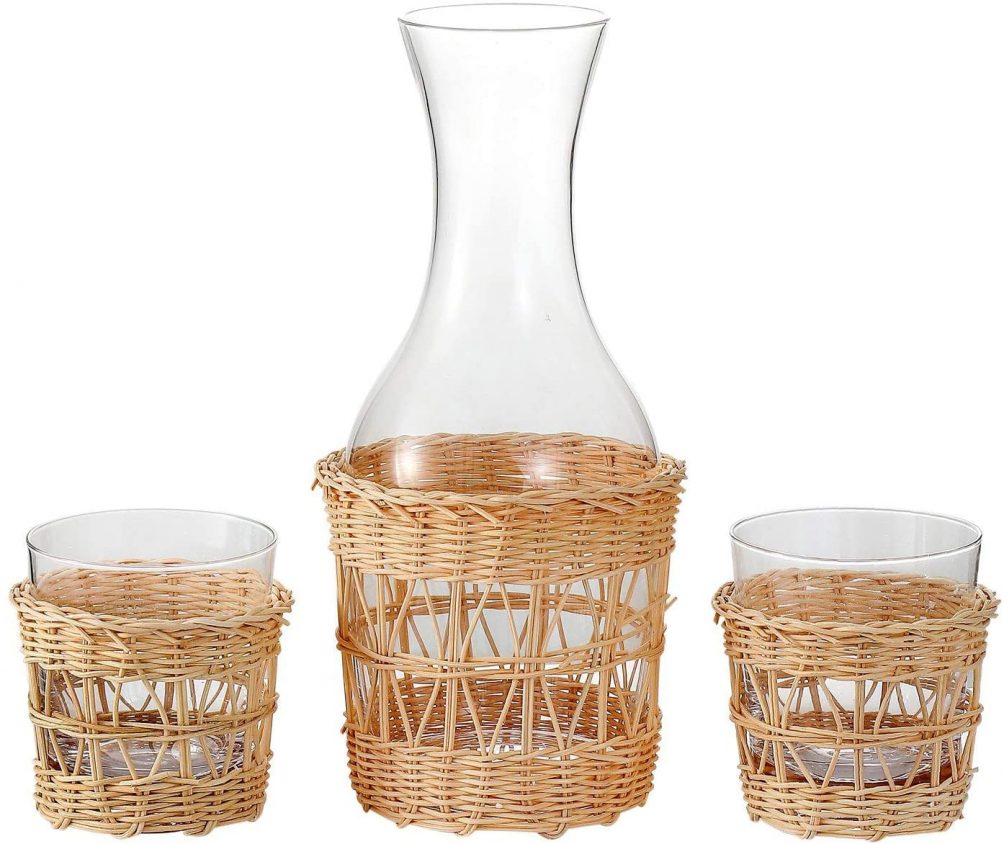 Rattan and Bohemian is all the rage right now. I love it because it speaks to my casual entertaining style. I love setting everything out on a table and letting my guest graze their way through charcuterie boards, dishes and dips. Fill this carafe with sparkling or iced water and it will pair nicely with the wood tones in your serving boards.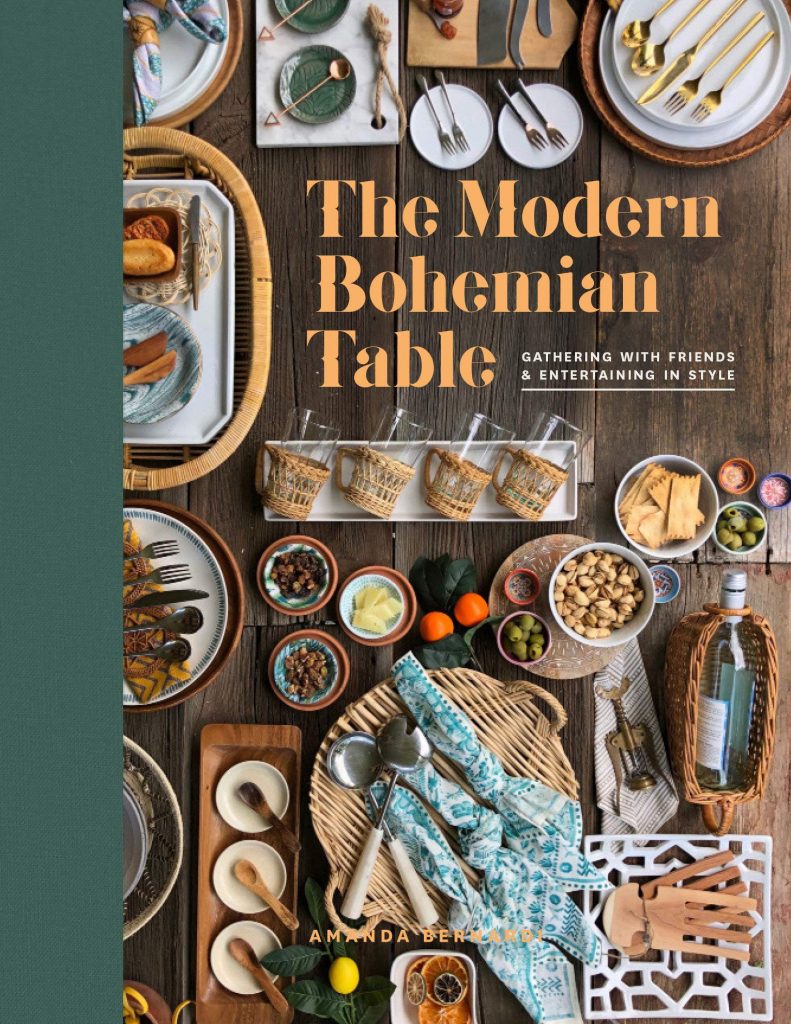 This is one of my favorite entertaining books right now! I love the casual vibe as well as the textures of the items / So many great entertaining ideas are inside!

Dipping bows are a staple for corralling dips and small items inside of a charcuterie board. I love the enamel colors in these bowls.
One of my favorite trays right now. Use it as a charcuterie board or a way of serving breads, rolls or pastries. It also is a great idea for serving your loved ones breakfast in bed!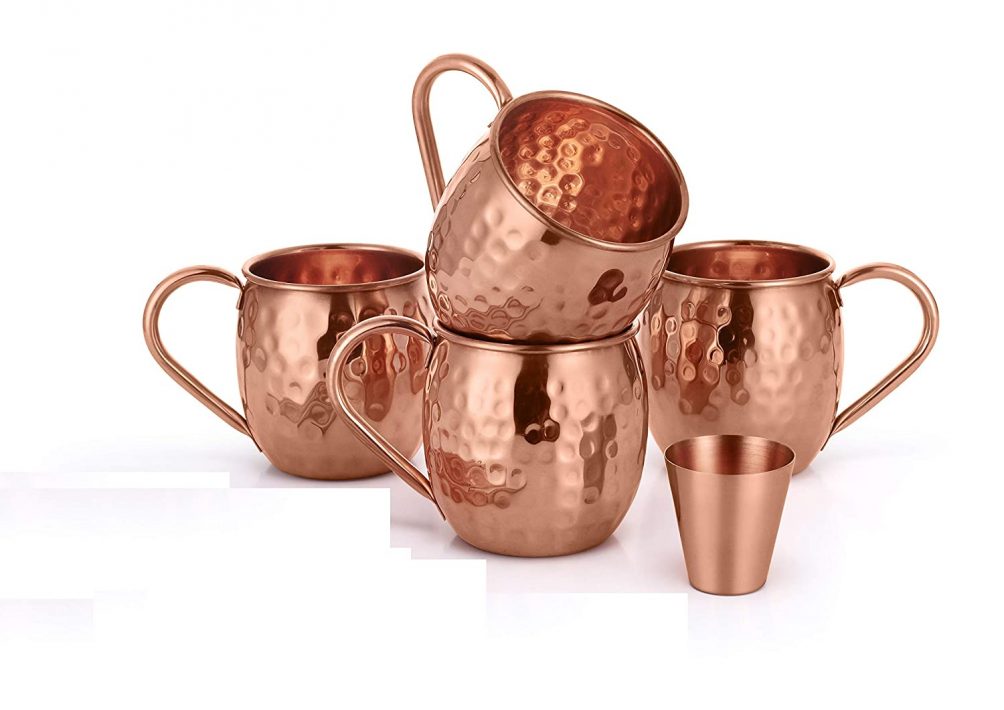 Elevate your drinks by serving them in these pretty copper mugs. Of course you can create moscow mules, but iced tea or lemonade would look so pretty served with a sprig of mint!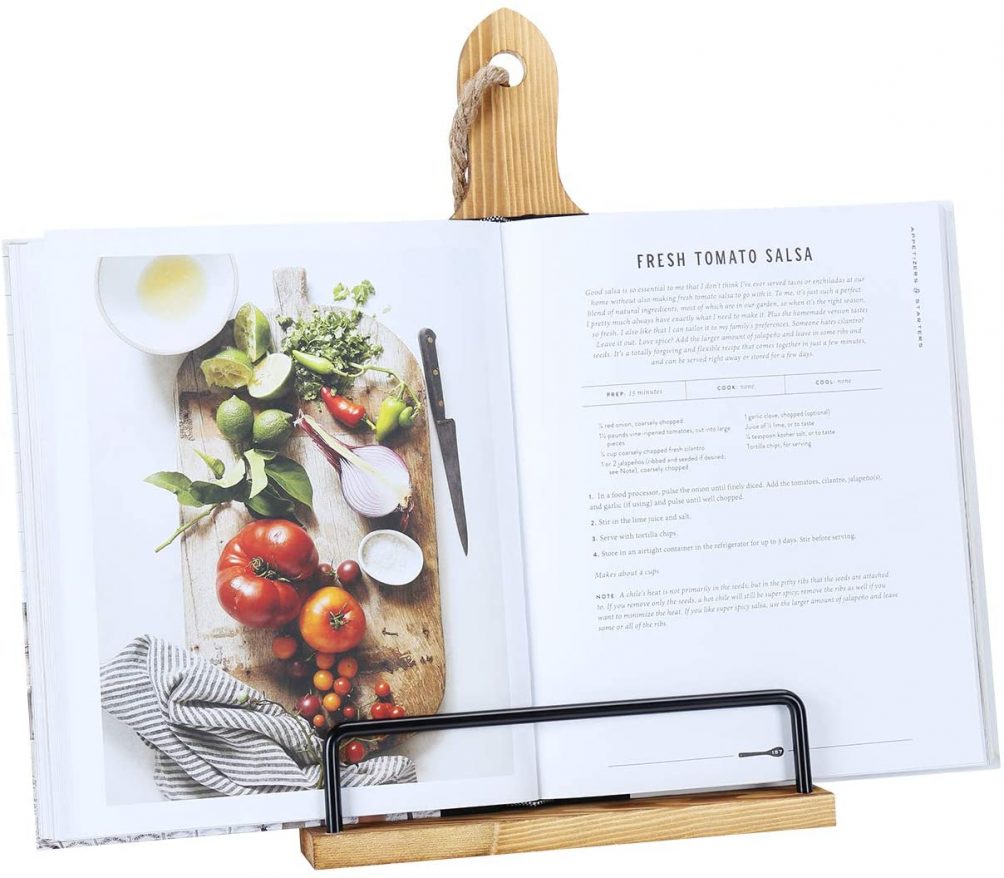 Your foodie will love this gorgeous wood stand to display their cookbooks as they are creating! It also will house a tablet.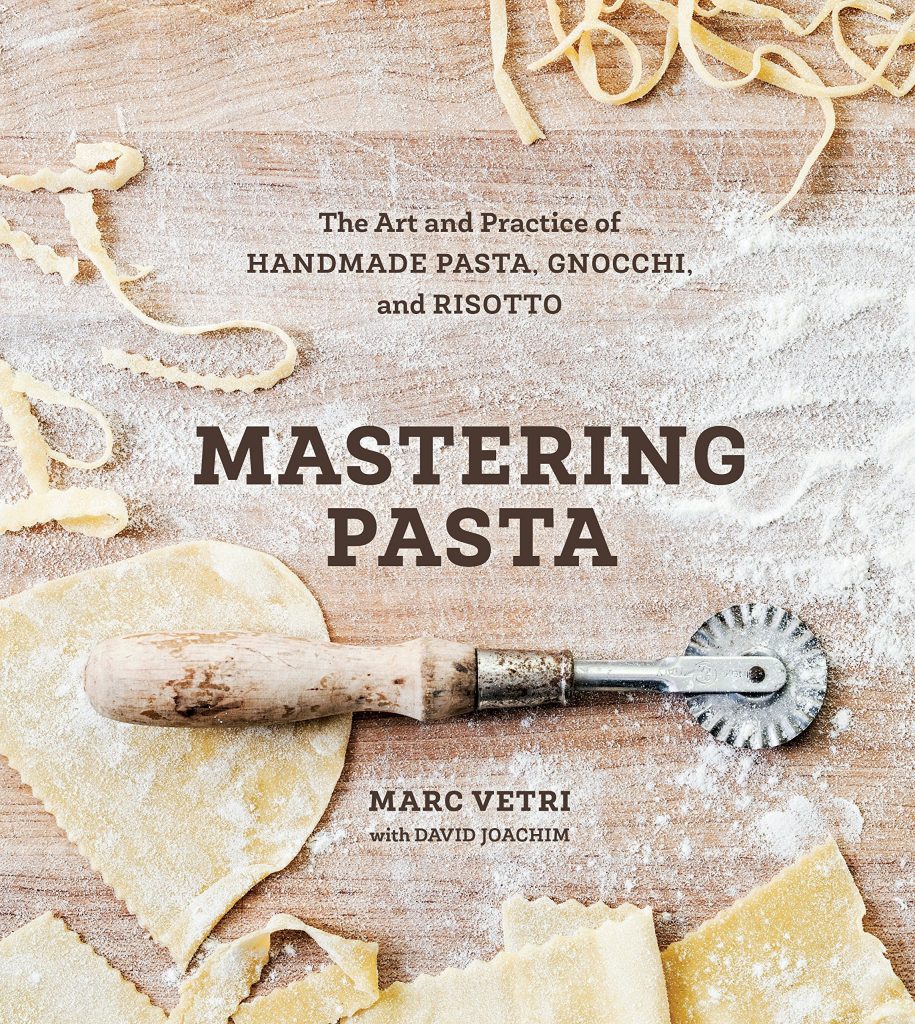 I am obsessed with Stanley Tucci's show – Searching for Italy!! Have you watched it yet?? He explores all of the provinces of Italy and shares techniques for making pasta and other dishes. The show has really awakened a desire to make homemade pasta. If I can't visit Italy right now, I can create an Italian feast at home!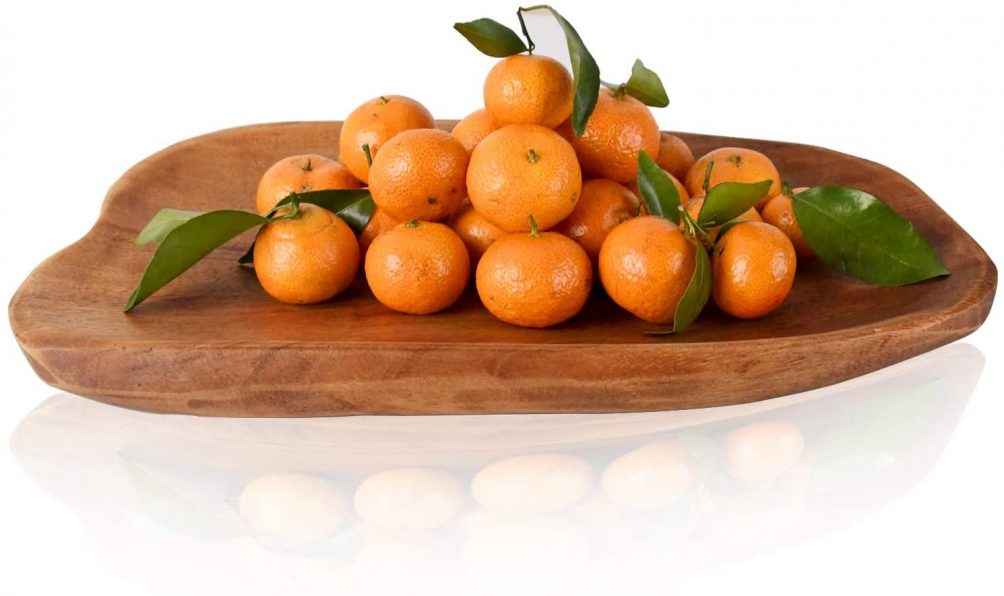 I love a beautiful tray! It's great for keeping fresh fruit on my counter but also for serving food! I would serve my homemade pasta delights on this tray! The pasta cookbook above and this tray would make an epic gift!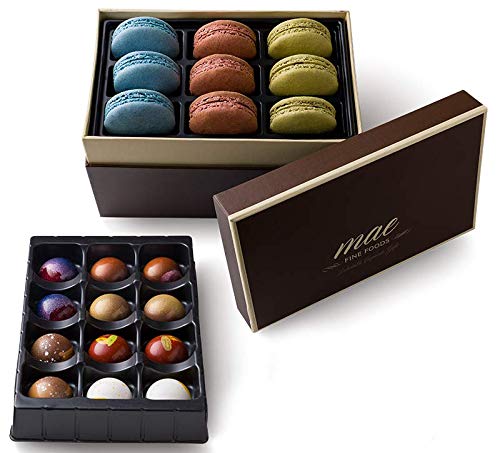 Your foodie might spend all of their time creating a delightful feast. How wonderful would it be to give them these gorgeous desserts? Macarons are the ultimate end to a gorgeous meal.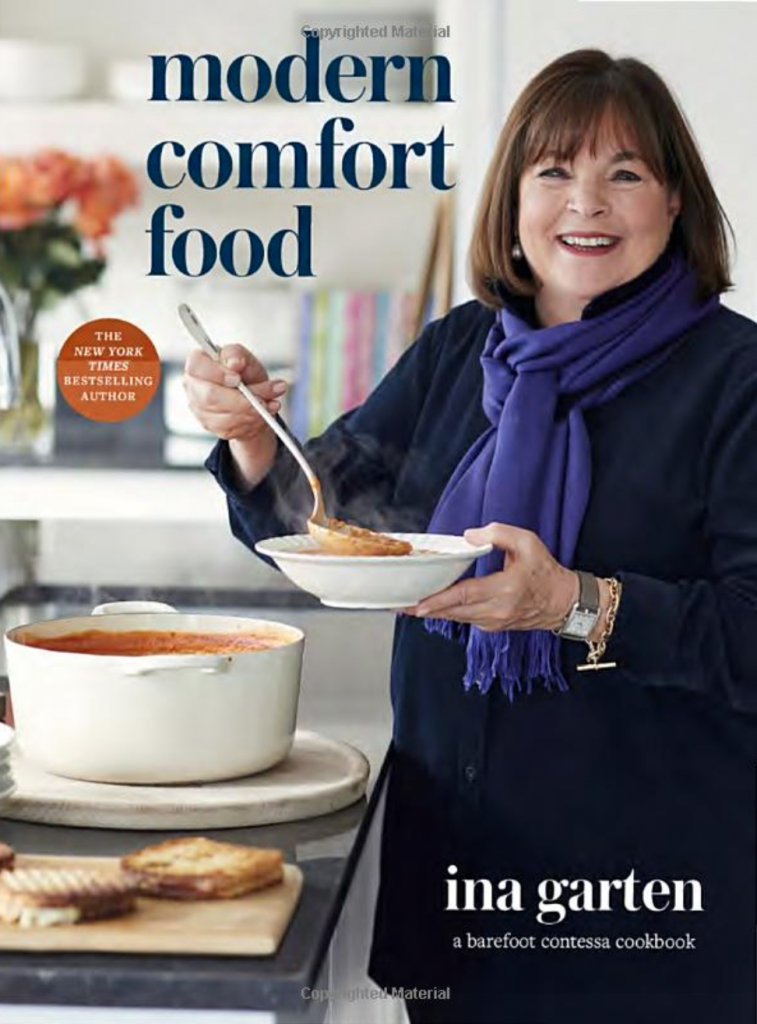 Ina Garten is one of my favorite foodies to follow. I love her shows and every cookbook she has create is filled with wonderful ideas. This one is one of my favorites because it's chock full of comfort food like soups which are my favorite when it's cold.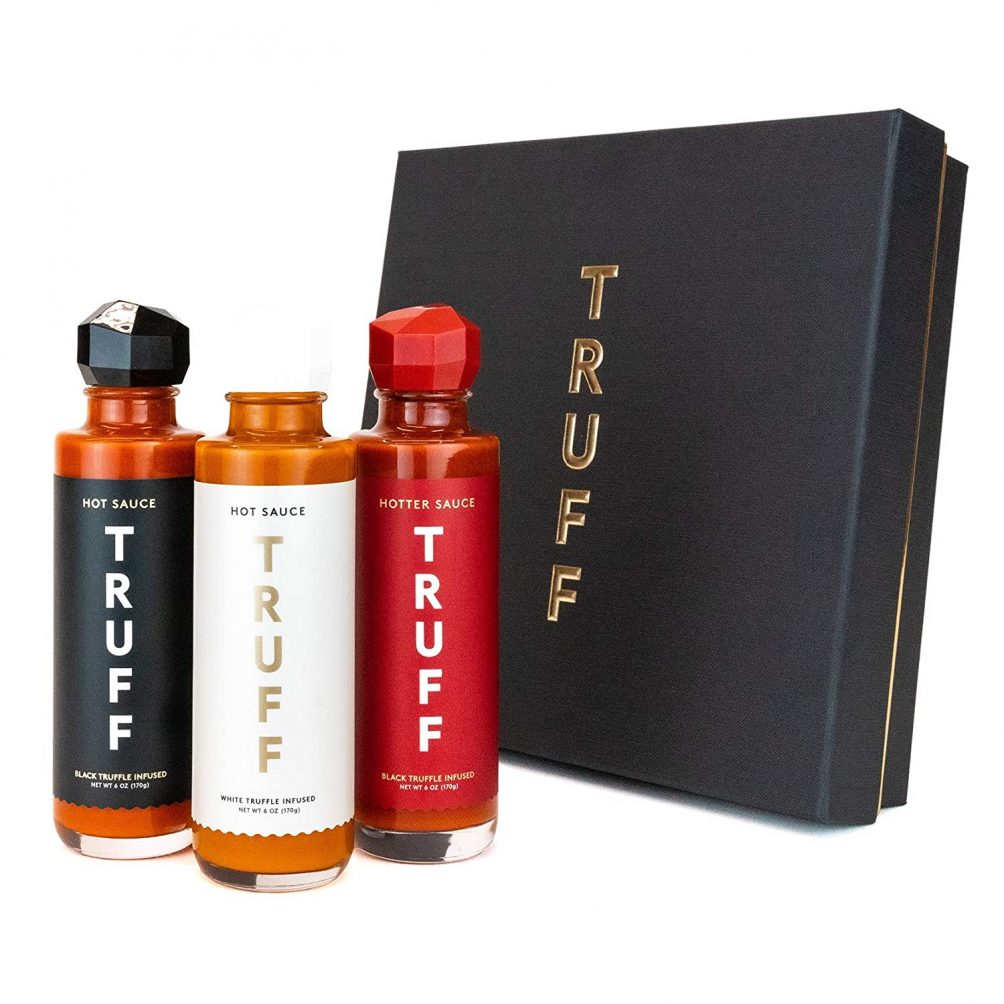 I love adding spice to food. Tese sauces are infused with incredible flavor. This set of Truff contains a bottle of the classic Truff Hot Sauce, Truff Hotter Sauce, and the seasonal White Truff. It's the perfect gift for the hot sauce lovers in your life looking for a unique addition to their collection, for the flavor and heat seekers, or of course, for yourself.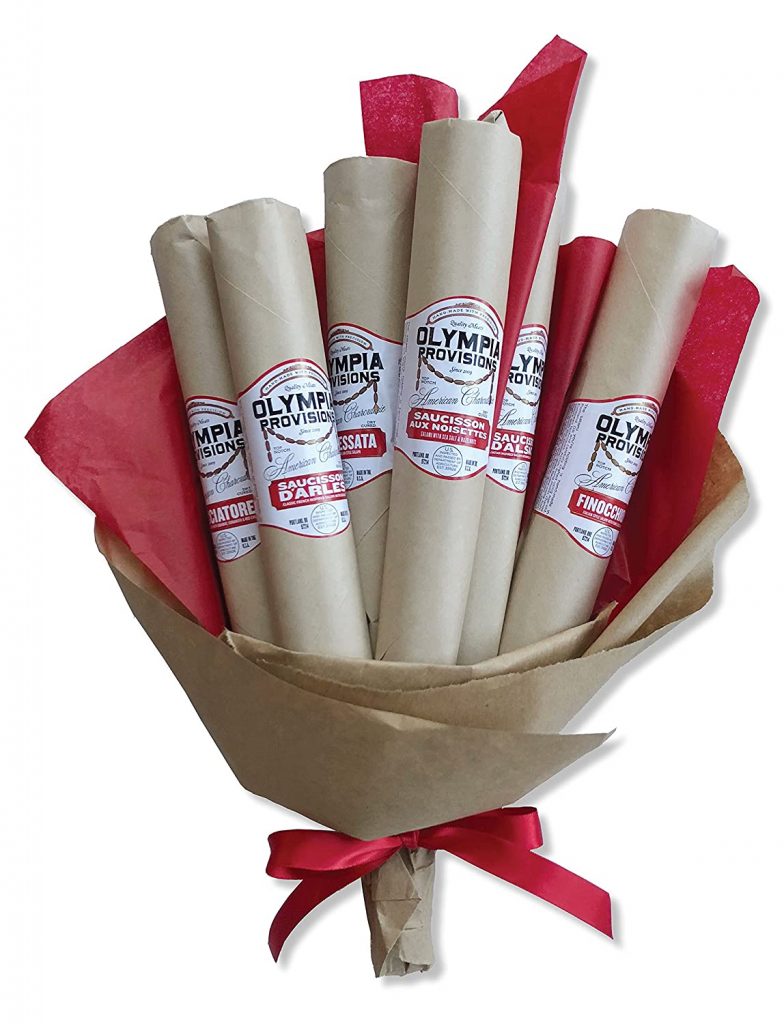 Instead of flowers, how about showering your foodie with meat?? This is such a fun idea and comes with 6 TYPES – Cacciatore, Chorizo Rioja, Loukanika, Saucisson Sec, Salami Nola, Saucisson D'Alsace. Perfect for creating all kinds of meals and charcuterie boards.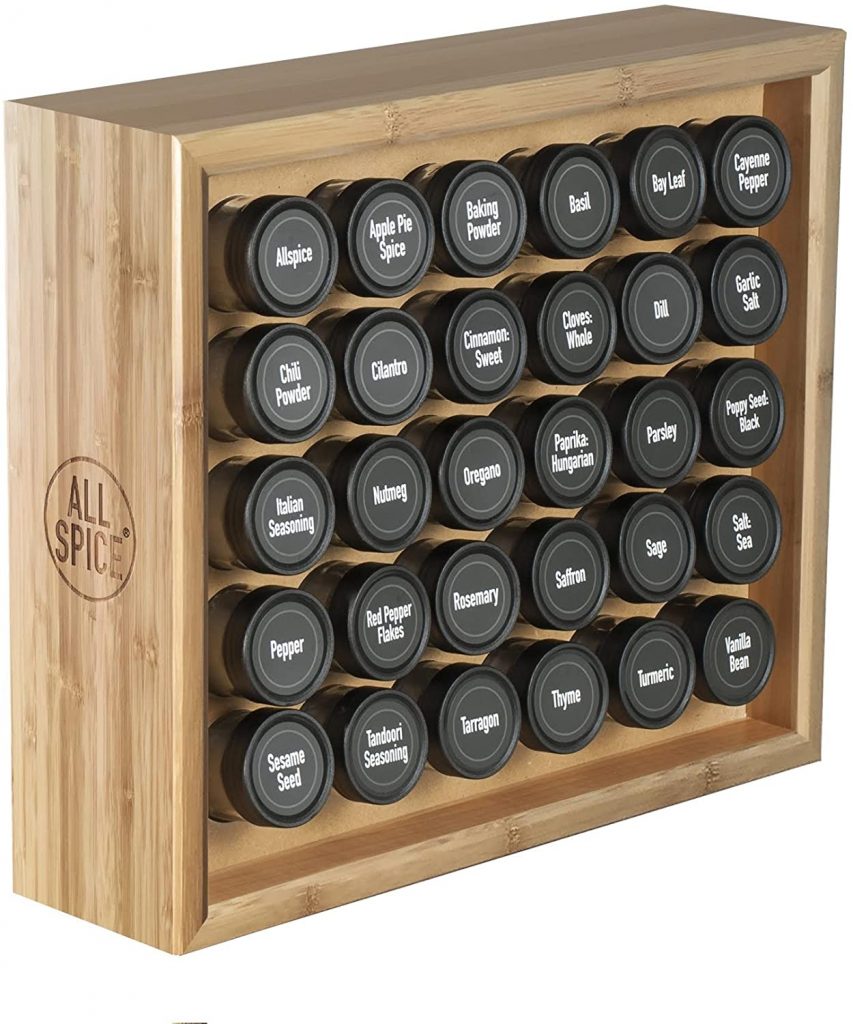 Spices are the tools in creating flavorful food. Help your foodie corral their spices into this pretty spice rack. It's pretty enough to leave out on the countertop or a kitchen shelf. And the handy stickers will help organize all of the spices!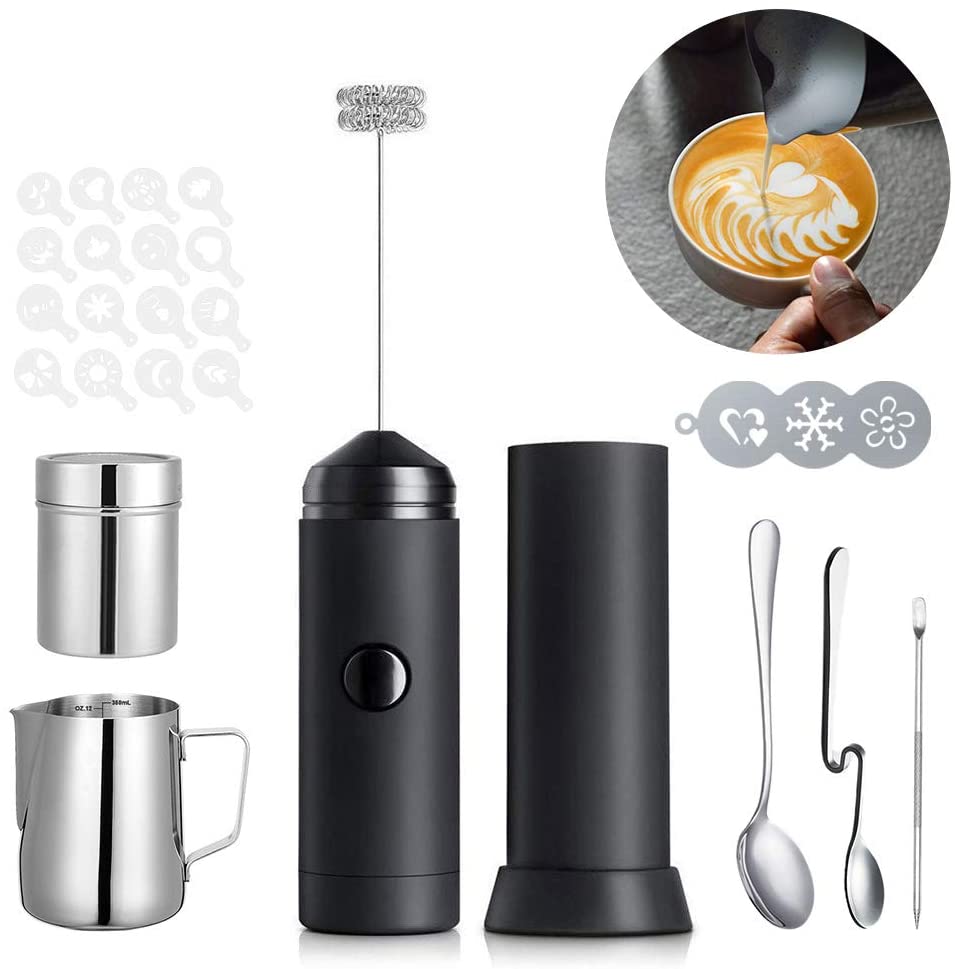 Whether your foodie loves whipping up a batch of coffee, London Fog tea, cappuccinos or a good old fashioned hot cocoa, they will love adding frothed milk to their creations and creating art to their warm drinks!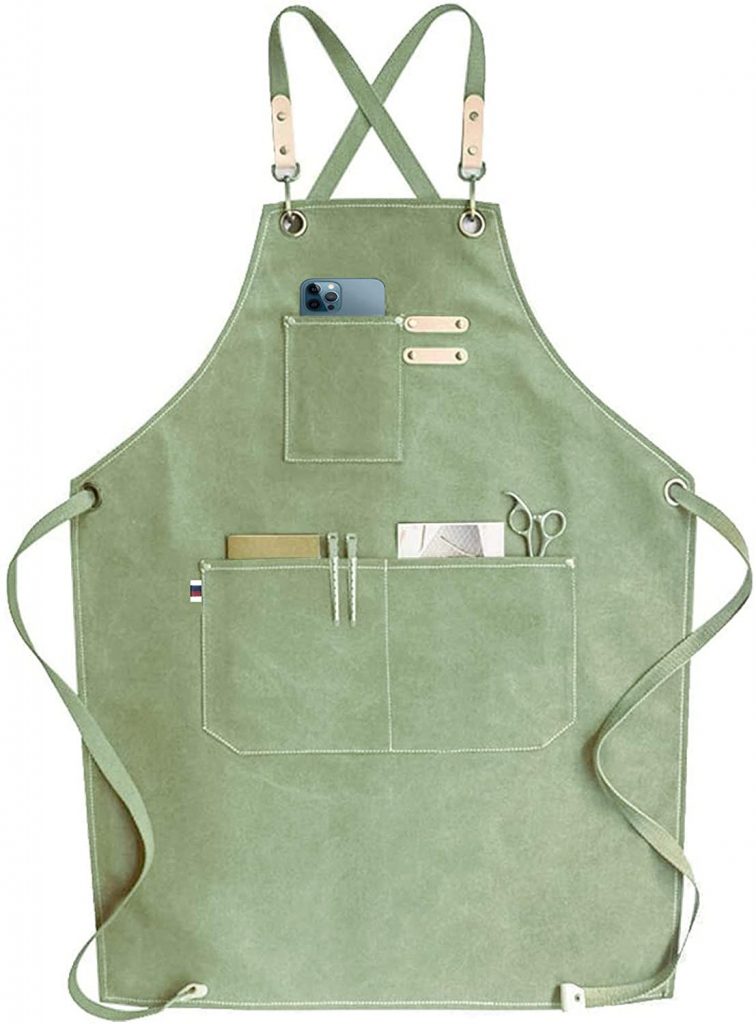 Every chef needs the ultimate apron! This one is my favorite because it's study , adjustable and there are pockets for everything! I use mine when I cook but also when I craft and DIY!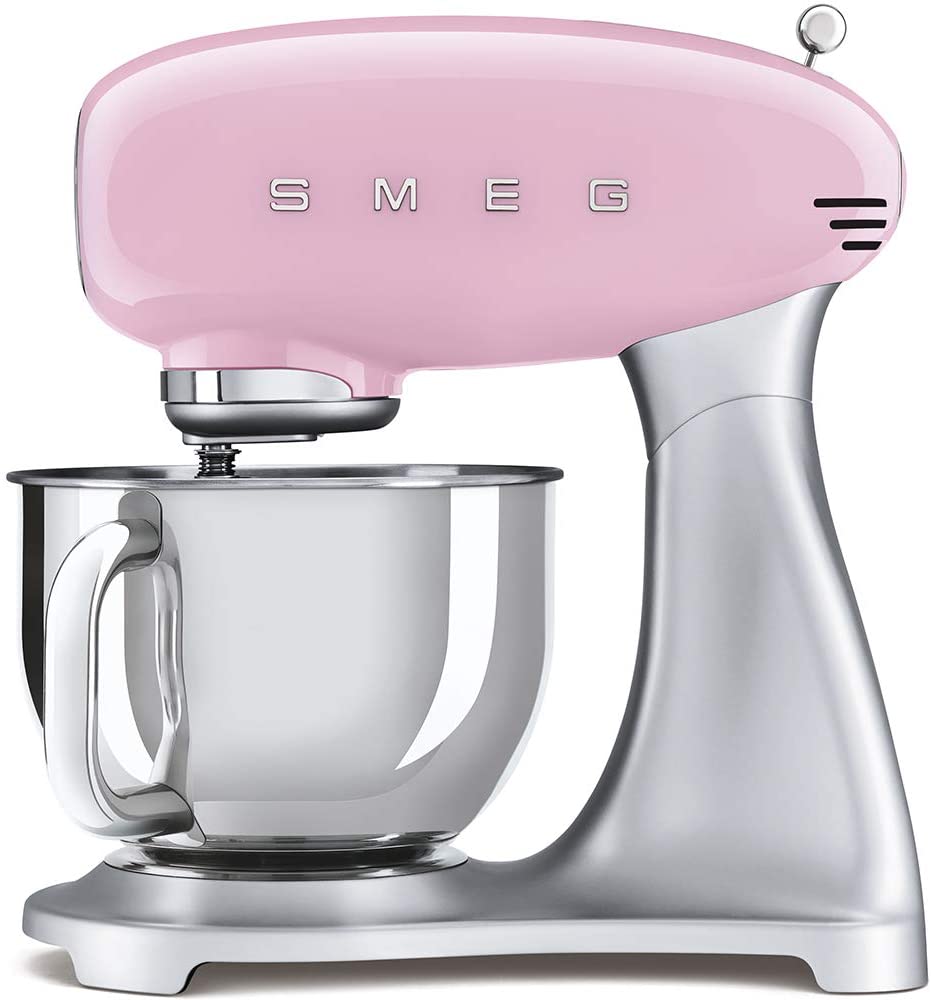 I might be obsessed with SMEGs! They are so adorable. And They come in all different colors. I love this SMEG mixer.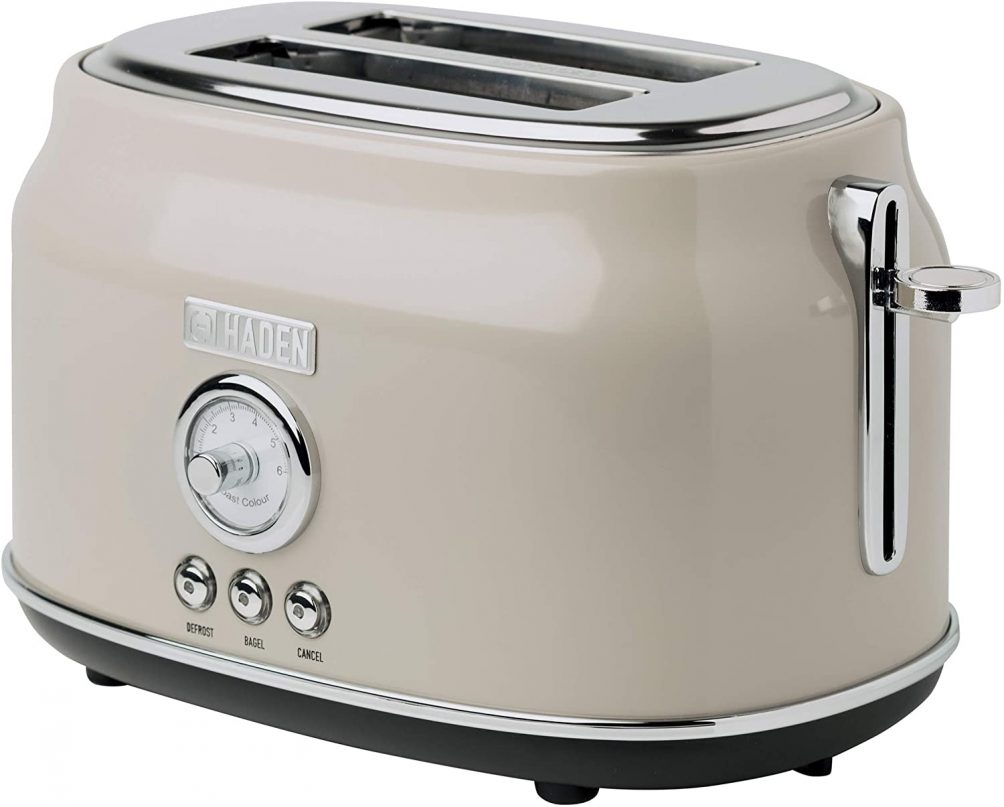 This is the toaster my kids gave me for Christmas last year and I am obsessed with it!! The reason I love it is it's heavy duty and can toast anything with wide openings. I toast bread but also huge bagels and even waffles! I can also defrost and there is a separate setting for my bagels which gets them heated all the way through without burning the outside. It's the best!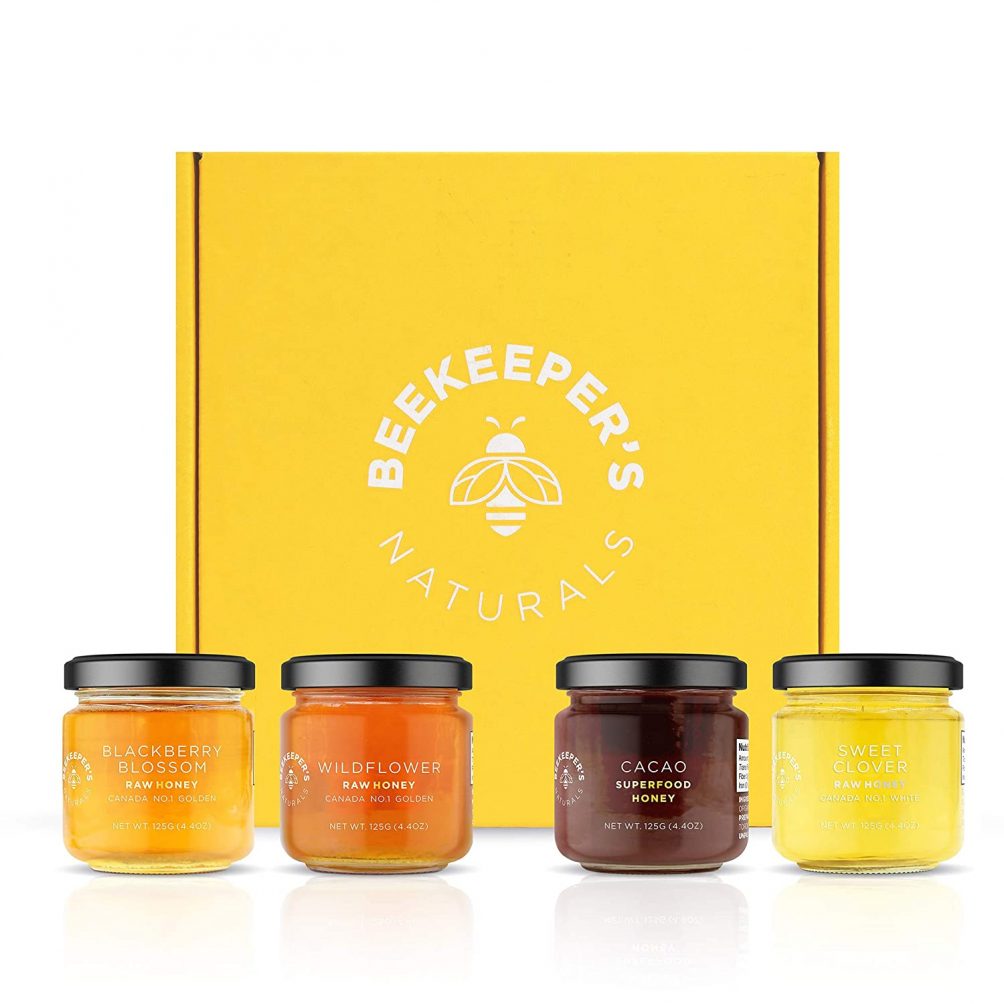 Honey is one of my favorite ways to flavor dishes. I love these honeys which come in Blackberry, clover, wildflower, cacao flavors. Yum! It's a gorgeous gift set and perfect for a small gift for a co-worker, neighbor, babysitter or friend!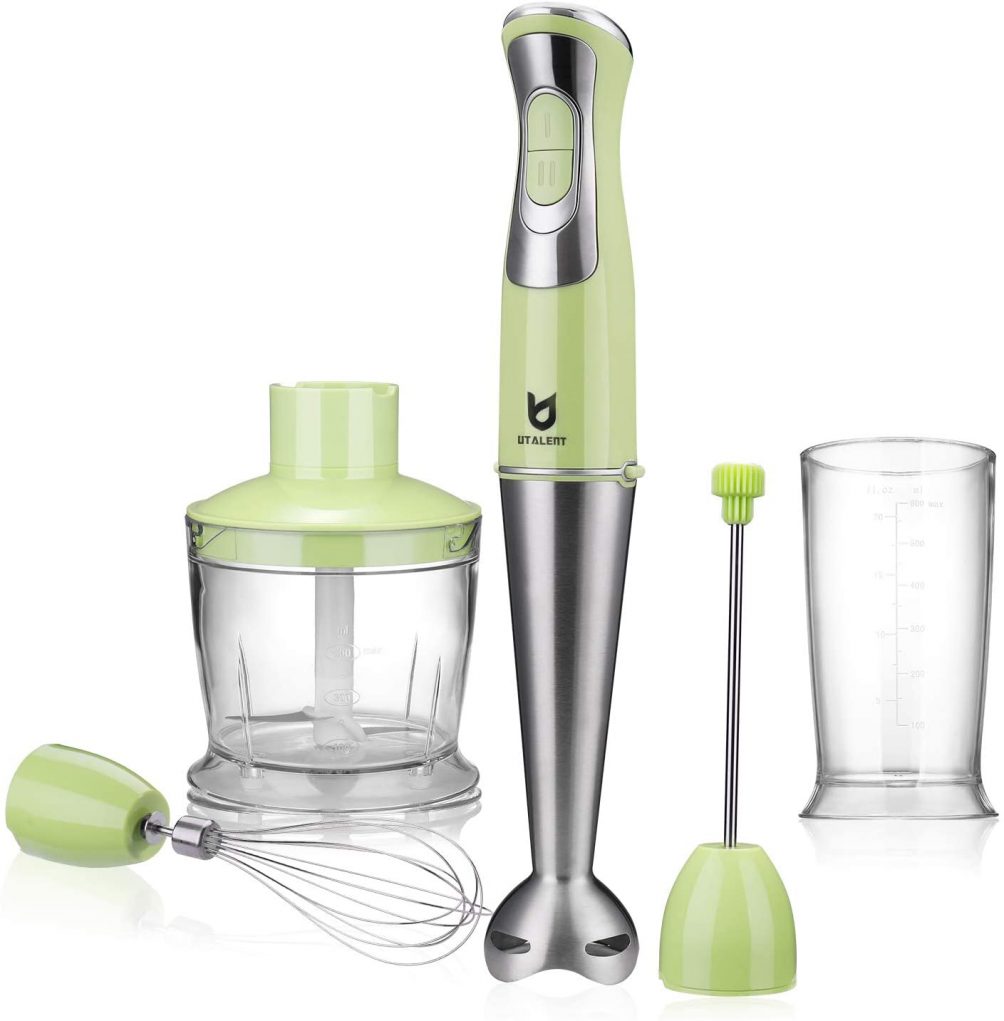 My immersion blender is another item I can't live without. I use it especially in cooking soups. Soups are my favorite meal to make in the colder months.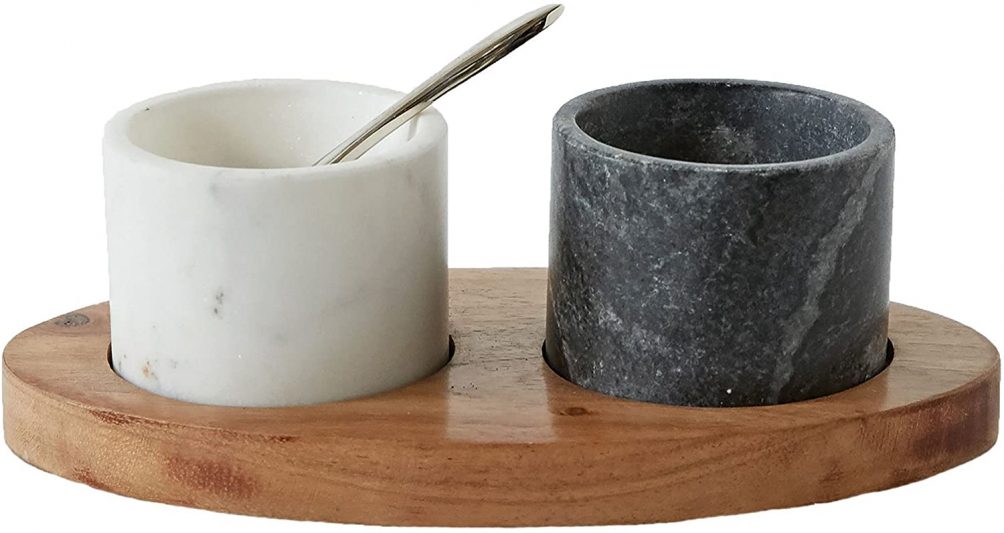 An essential foodie item is a salt and pepper cellar. I keep mine out right by my stove and it's so easy to add a pinch of salt or pepper as I am cooking!
Those are my favorite ideas for the chef, entertainer or foodie in your life!
Pin These Ideas to Find Later!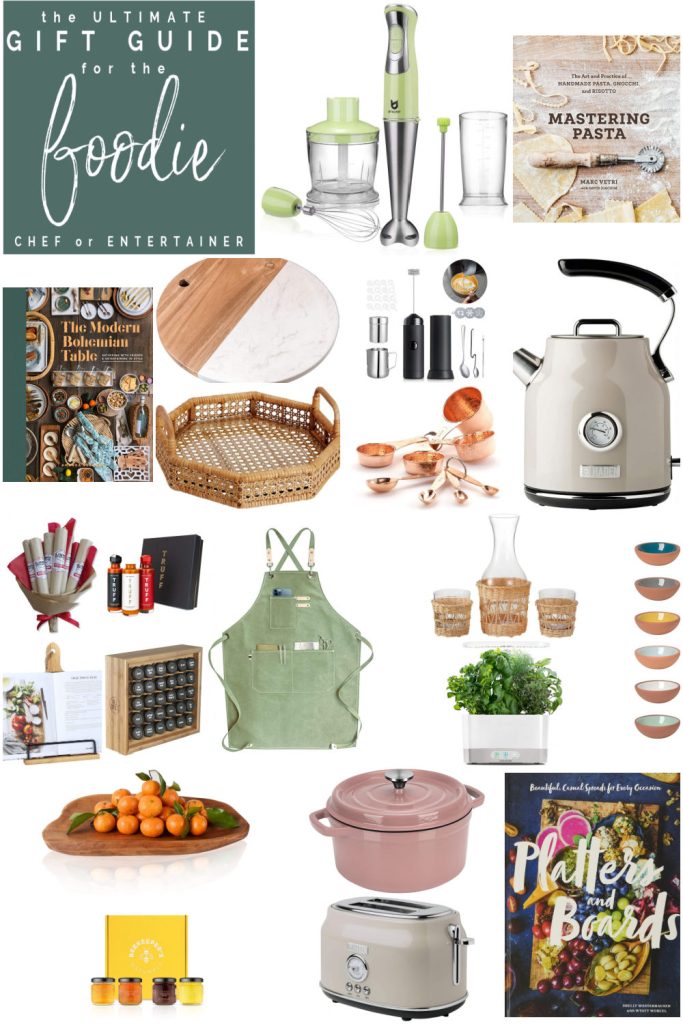 More Gift Ideas!
Here are more ideas for the home lover and traveler!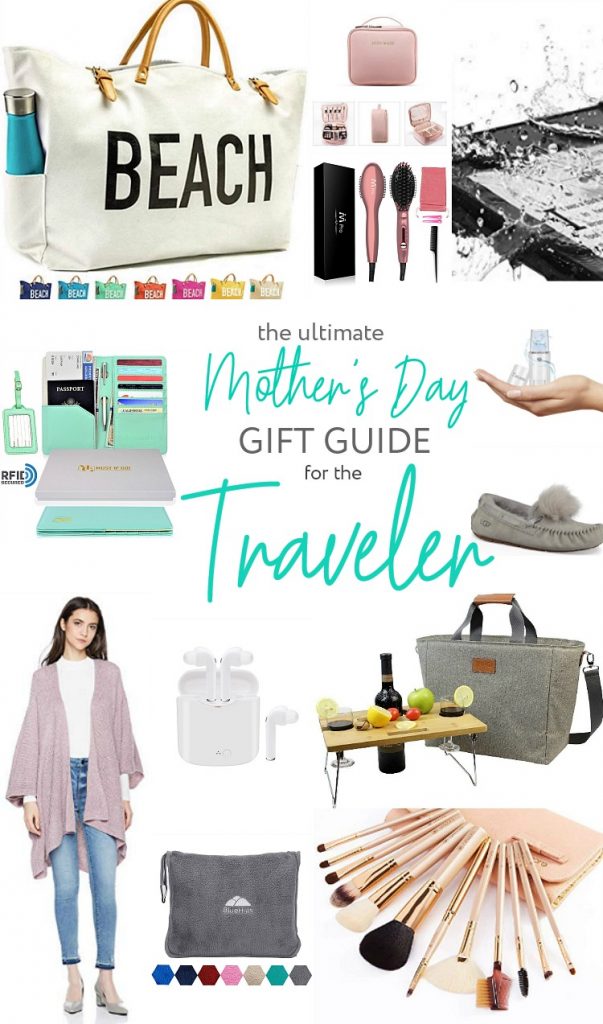 Ideas that are perfect for your mom, daughter or friend who loves to explore the world!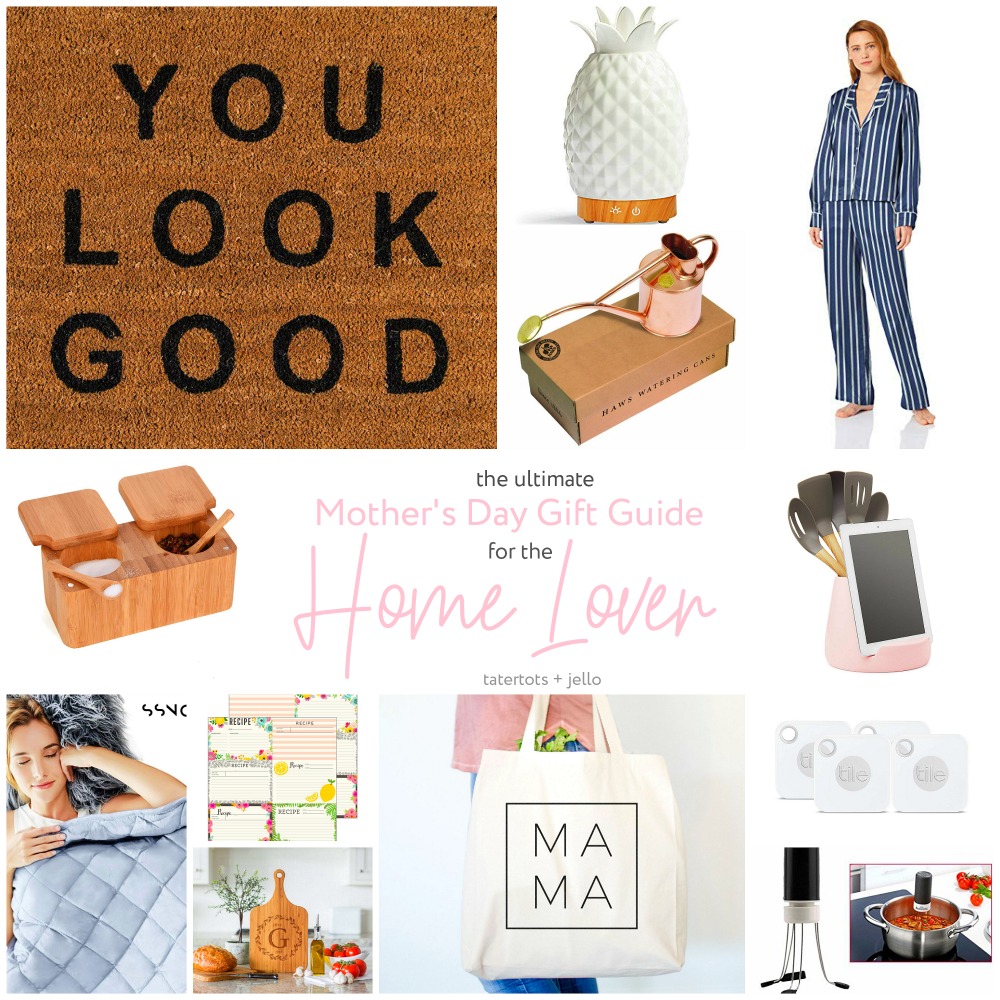 Things that will spark joy for your mom, sister or friend who loves making their home a special and welcoming haven!
Which one is your favorite?? And let me know if you have items I should add to this list! I'd love to hear your recommendations!!
Have a Beautiful Day!
xoxo