Copycat Panera Spinach and Artichoke Egg Soufflés. Fluffy eggs in a delicious spinach artichoke batter baked in layers of light flakey crust will impress weekend guests and the best part is they are SO easy to make!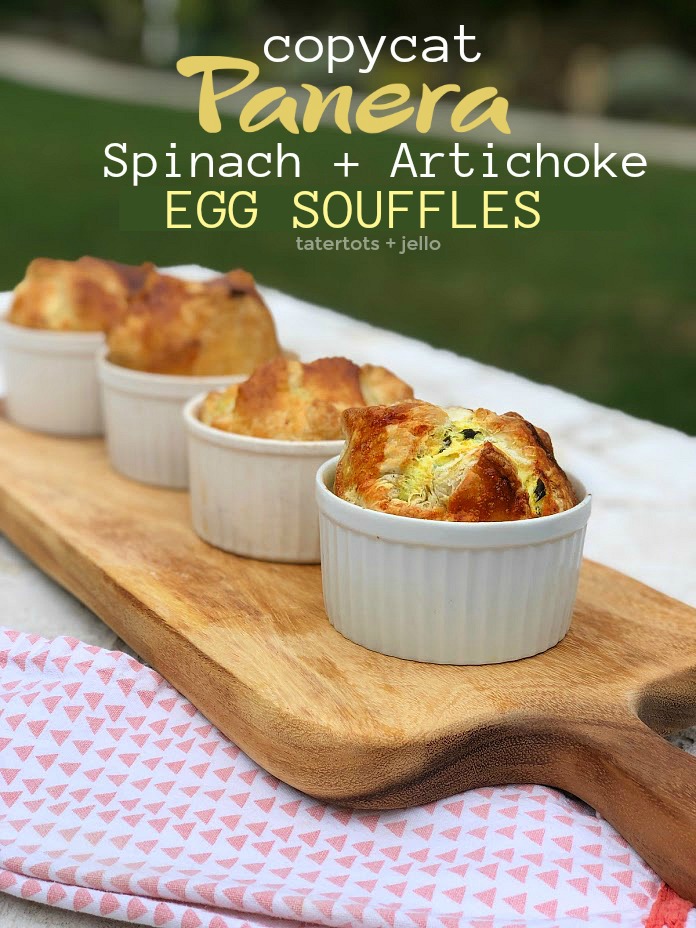 Easy to Follow Panera Egg Souffle Video
My Mom's Panera Egg Souffles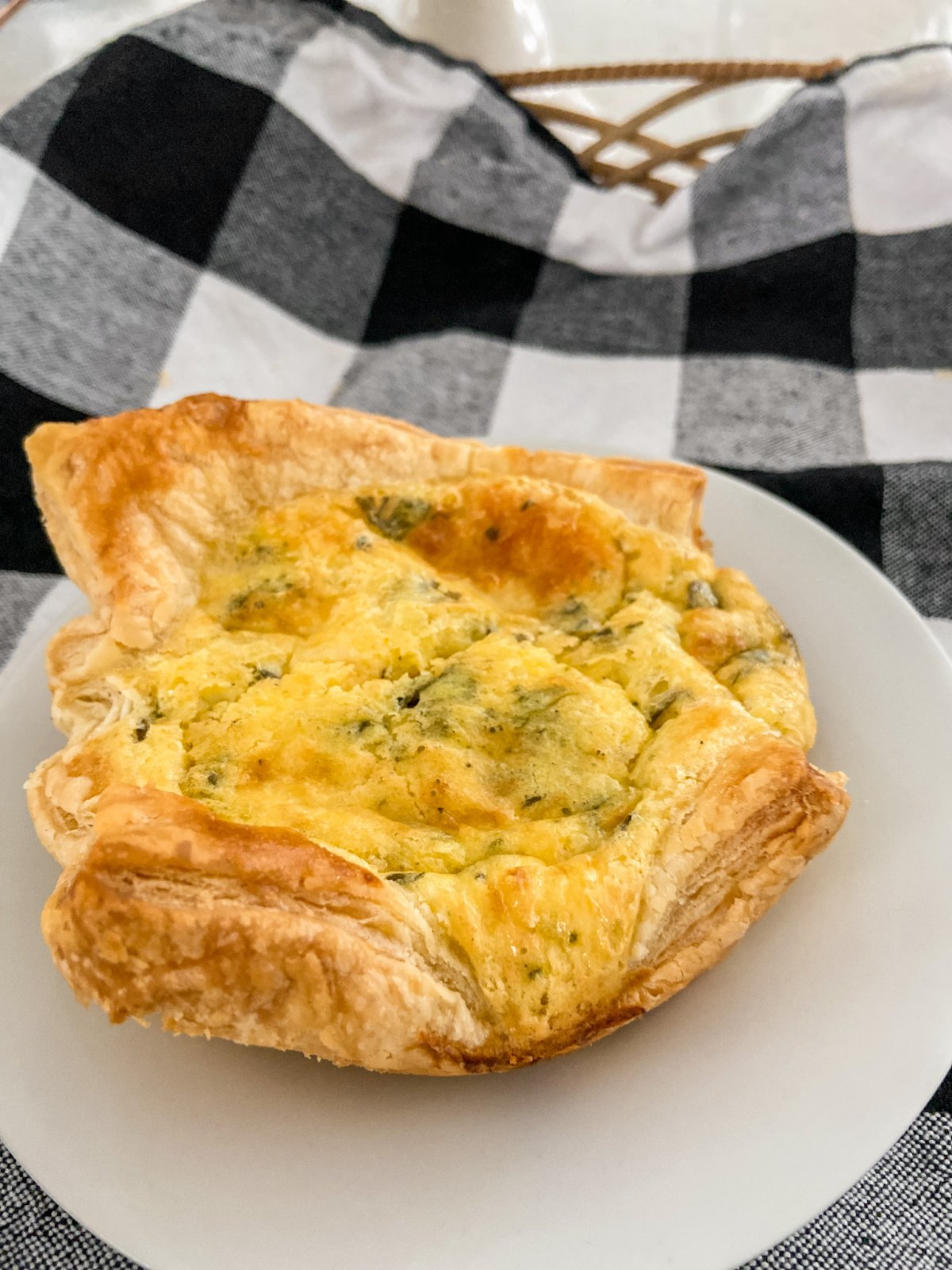 We visited my mom a couple of weekends ago. I love going to her house because she always makes us feel like VIP's.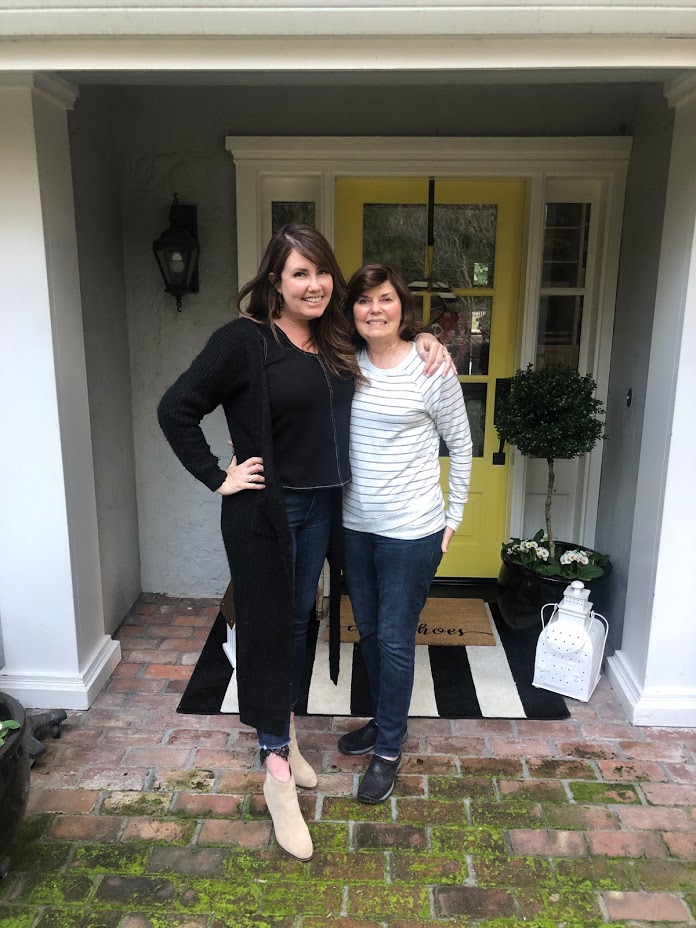 She planned out the whole weekend with special meals, things to do, she even put little treat bags on our pillows! One of my favorite things we did that weekend was cook together! My mom and her friend Karen love Panera's egg souffles. They have been experimenting for months trying to recreate the breakfast dish and finally found a winner!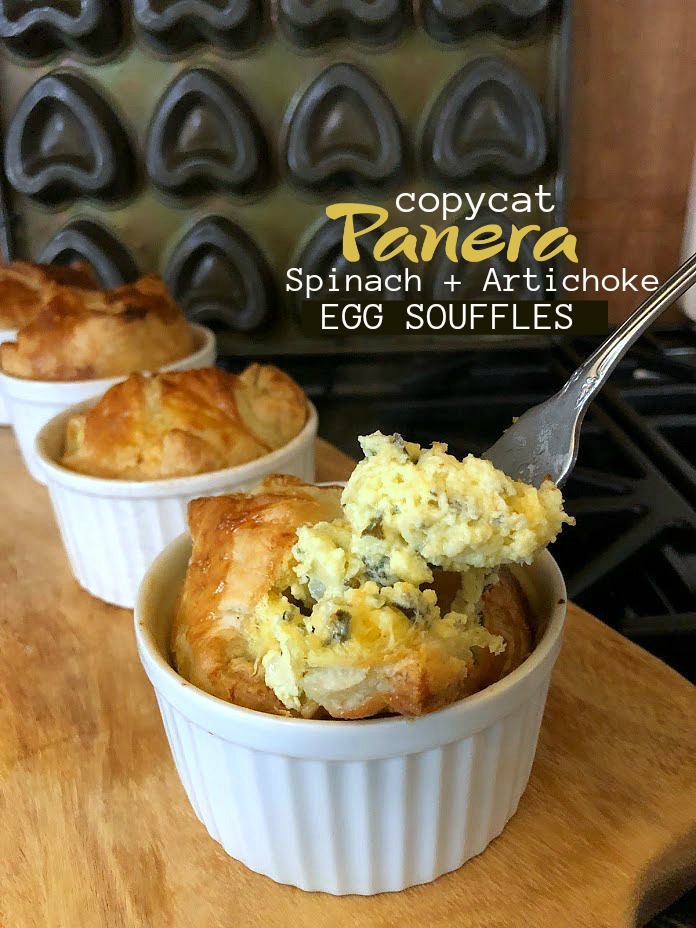 Create a Beautiful Egg Souffle in 30 Minutes
We made their Spinach and Artichoke Egg Souffles and had such a fun time making them! They take about 30 minutes to make and cook.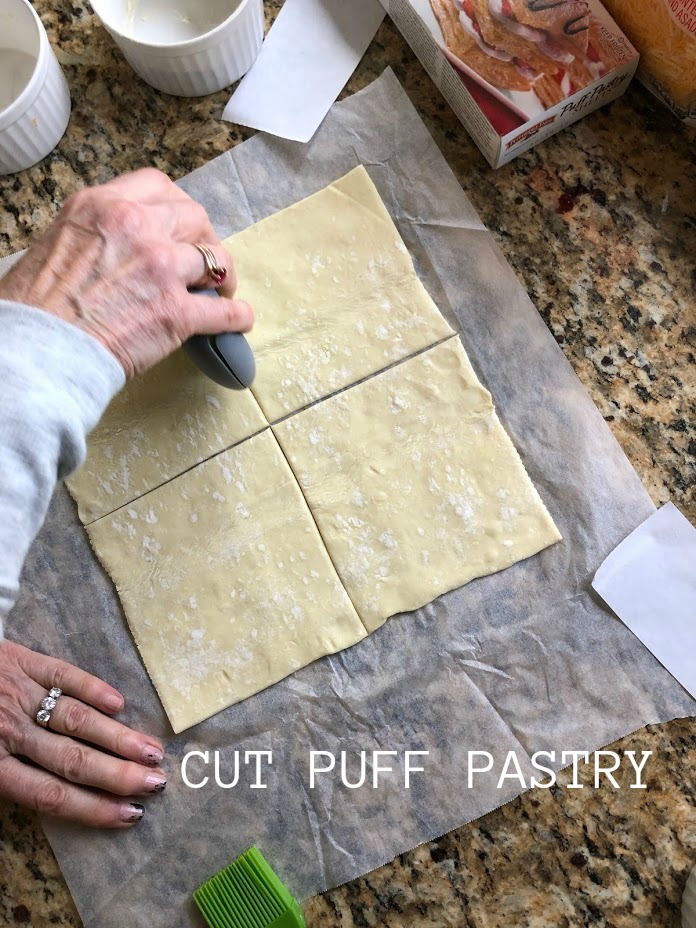 Using Some Pre-Packaged Ingredients Saves Time
There are a couple of things that make this recipe easier to create. The first is that we used pre-packaged spinach artichoke dip from Costco. The second is that for the crust we used a puff pastry sheet!

Fluffier, Bigger Egg Souffles than Panera's
Another thing that I think makes this recipe even better than Panera's version is that our souffles are fluffier and taller. The Panera version is pretty flat. You can see the difference in the pictures. The serving size is 4 LARGE souffles. If you want to use smaller souffle dishes, you can make 6-8 smaller souffles. It just depends on the size of your dishes.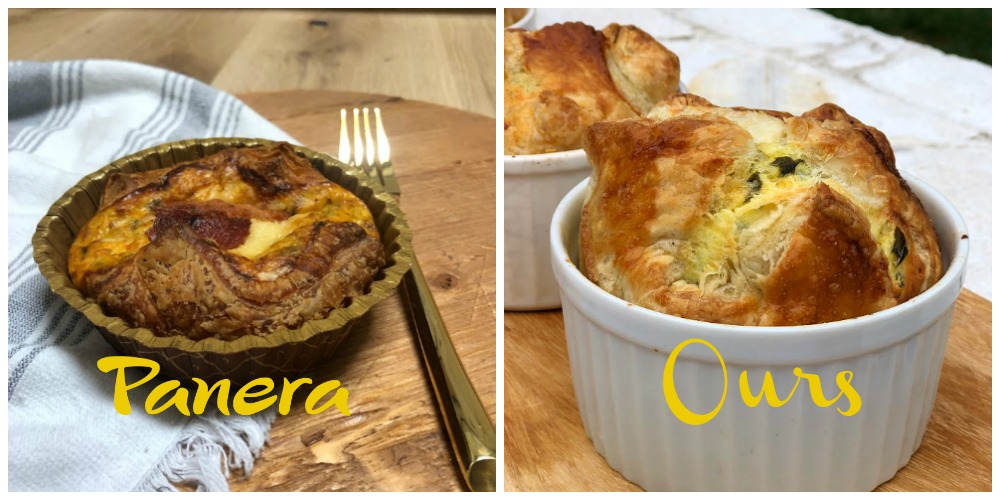 Printable Copycat Panera Spinach and Artichoke Egg Souffles Recipe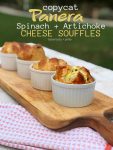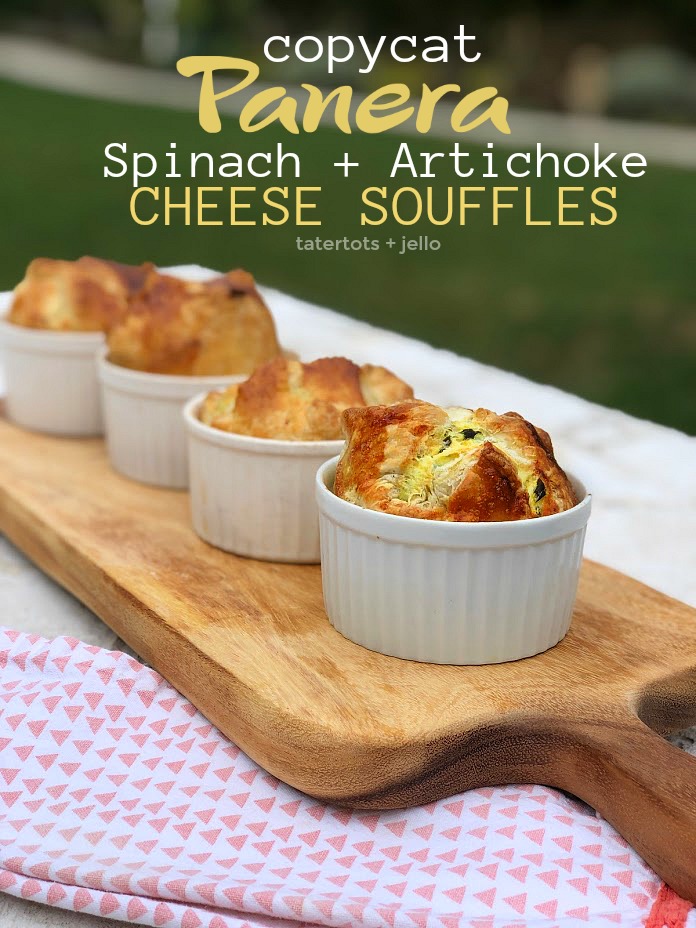 Copycat Panera Spinach and Artichoke Egg Souffles
Copycat Panera Spinach and Artichoke Egg Souffles. Fluffy eggs in a delicious spinach artichoke batter baked in layers of light crust will impress weekend guests and the best part is they are SO easy to make!
Prep Time 10 minutes
Cook Time 20 minutes
Total Time 30 minutes
Ingredients
4 eggs
1/2 cup spinach artichoke dip (from Costco or Walmart)
1 sheet puff pastry, defrosted naturally
butter or cooking spray
1/2 cup shredded cheese
roux:
1 cup milk (whole milk or 2%)
2 T. flour
1/2 stick butter
Instructions
Preheat oven to 400

Butter ramekins and unfold pastry to let it defrost.
Make Roux
In a medium saucepan add butter until melted.

Add milk and flour and stir under medium heat for about 2-3 minutes until it gets thick.

Mix until it gets thick. Take off heat and set aside to cool.

In a small mixing bowl beat eggs with a little salt and pepper.

Take puff pastry and spread a sheet out on parchment paper. Stretch it out a little and cut it into 4 pieces. Put them in the ramekins and fit so that the puff pastry comes up over the rims on at least two sides.

Add 1/2 cup spinach dip to the whisked eggs and then add the cooked roux mixture. Mix until combined, then add 1/2 any kind of cheese (we used Colby Jack). Mix all together then divide into four and put inside the puff pastry in ramekins.

Fold the edges over.

Beat 1 egg in a bowl. Brush egg onto the top of the puff pastry and pop into the oven for 20-25 minutes.

Take them out when they puff up and are gently brown at the top. You can stick a skewer in one to make sure the eggs have cooked through. Serve!
Recipe Notes
This makes 4 servings in large ramekins. If you use small ramekins this can make 6 servings.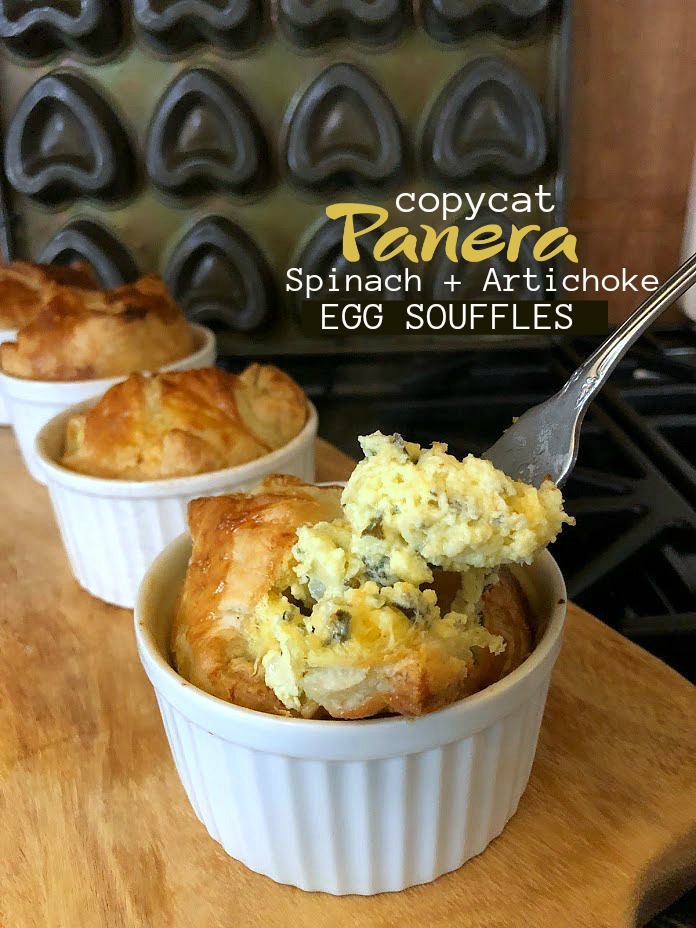 Egg Souffles Are An Easy Impressive Brunch Idea
These egg souffles look so impressive but are easy to make. They are the perfect weekend brunch centerpiece. You butter the ramekins before you put the puff pastry in, so they pop right out of the ramekins and you can serve them on a plate.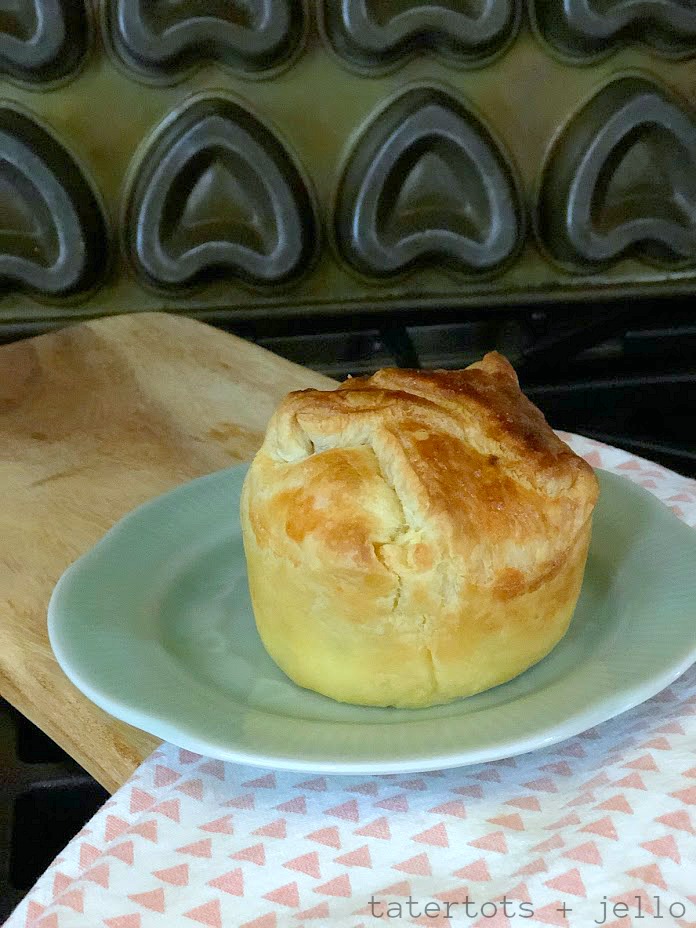 Low-Carb Egg Cups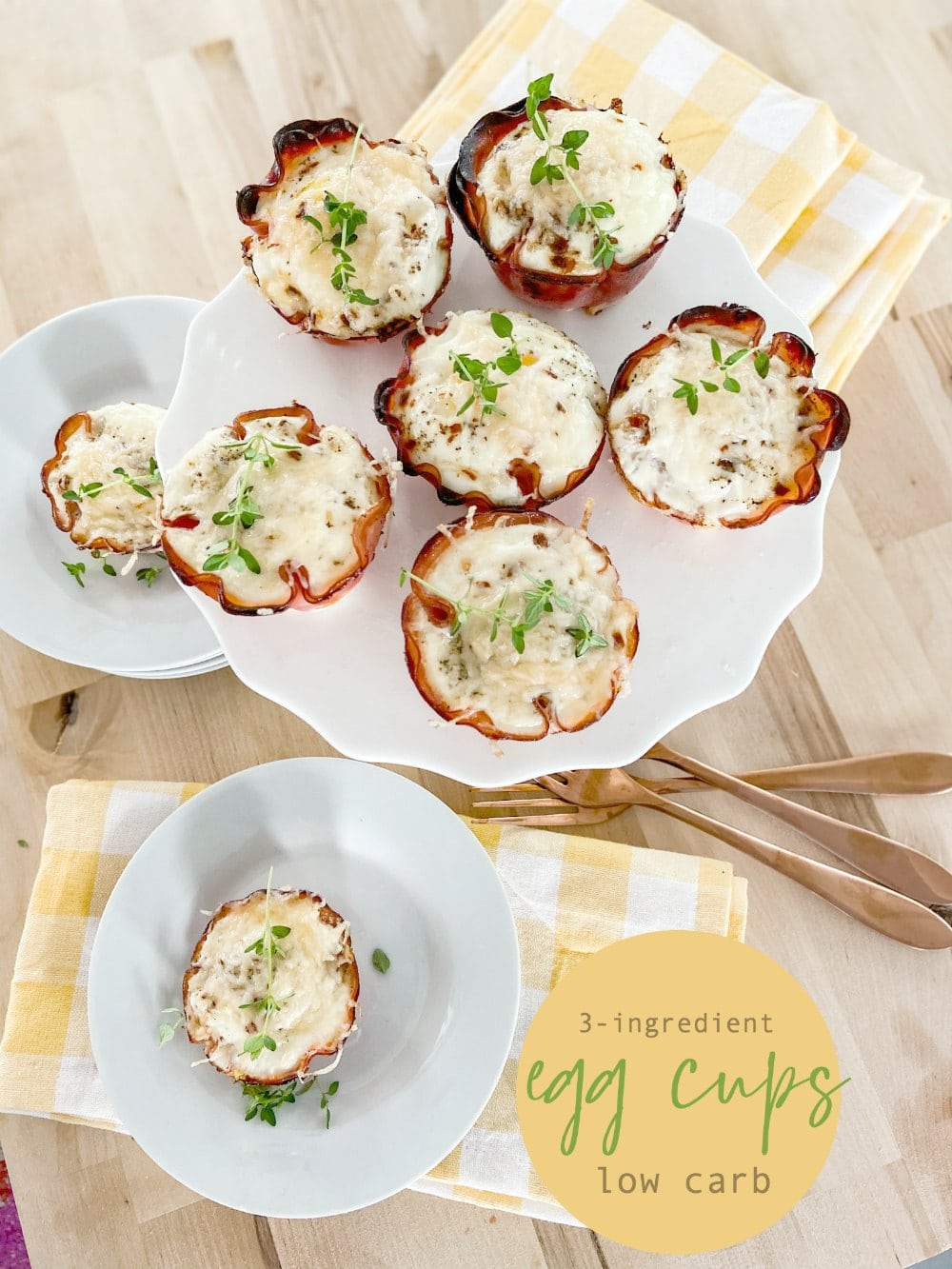 If you want a yummy brunch or every-day LOW CARB egg cup, try making these! They are easy to use for meal prep too! Just let them cool, pop them into a ziplock bag and keep them in the fridge for easy breakfast-on-the-go AND snacks!
More Impressive Brunch Recipes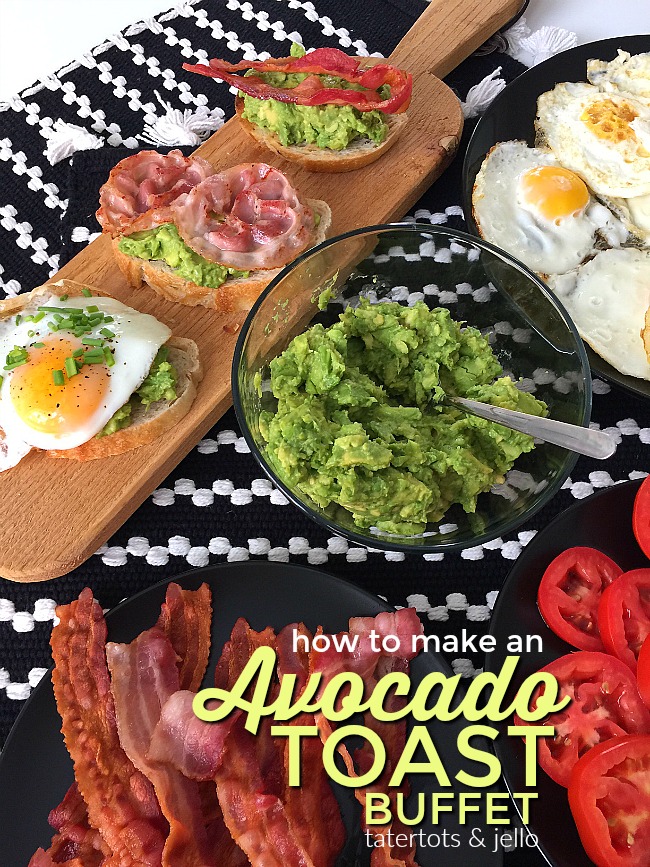 Have you ever had avocado toast? My kids love it. So I decided to create an avocado toast buffet with all kinds of toppings and it was a big hit!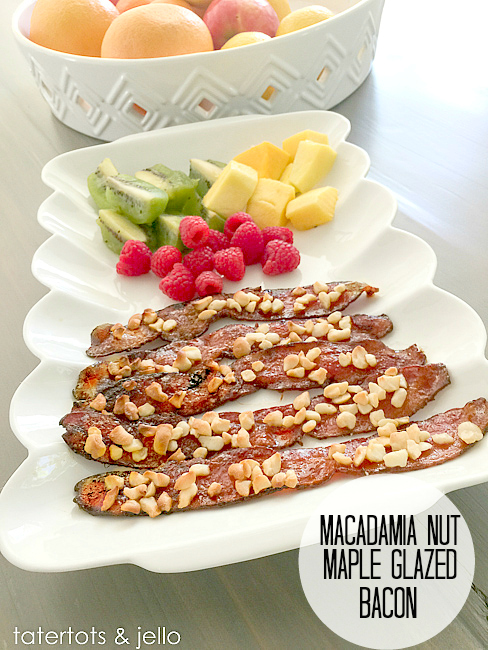 Macadamia Nut Maple Glazed Bacon
After visiting Hawaii and stopping by the local breakfast legend, Slappy Cakes. We fell in love with their Macadamia Nut Maple Glazed Bacon. So when I got home I decided to recreate it and it is just as good! Give it a try!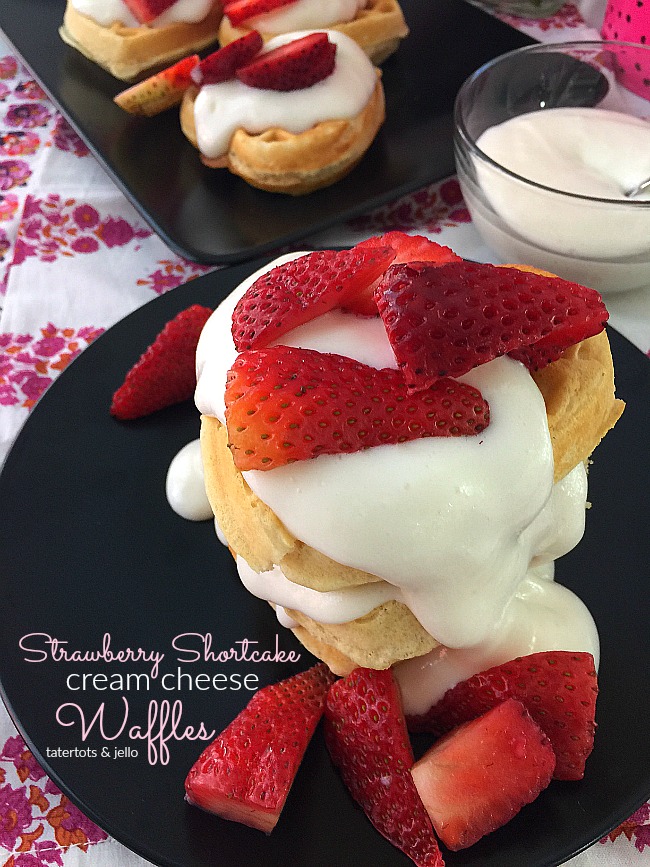 Strawberry Shortcake Cream Cheese Waffles
Turn the classic strawberry shortcake dessert into a yummy breakfast or brunch dish. Creamy cream cheese topping covered with fresh strawberries will make this your family's favorite fancy brunch dish!
Tag me @tatertotsandjello on Instagram and show me YOUR recipes!!
Have a Delicious Day!
xoxo