My daughter Hannah's 16th birthday is coming up soon.
I've been thinking of some ideas for her big bash!! I think a Birthday Waffle Bar would be so fun.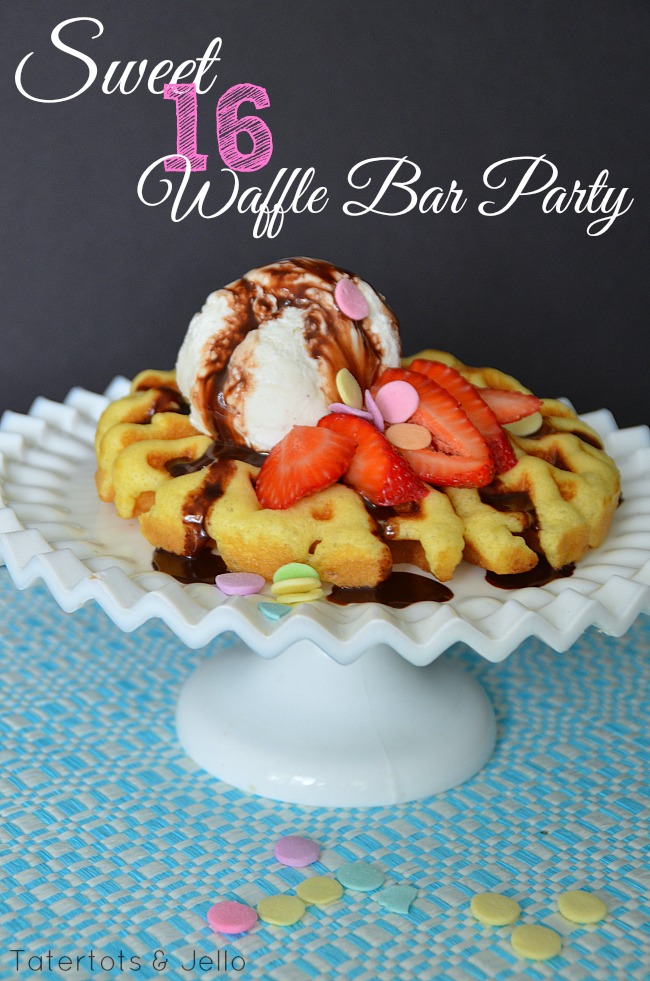 There would be lots of toppings so her friends can make any type of waffle creation they want!!
(Check out my free toppings printables below!)
Turns out, birthday waffles are super easy to do!
Thanks to @BettyCrocker's new Birthday site, I learned something that sounds pretty hard to make isn't: I would use cake mix instead of waffle mix so the waffles are more like birthday cake. So fun!!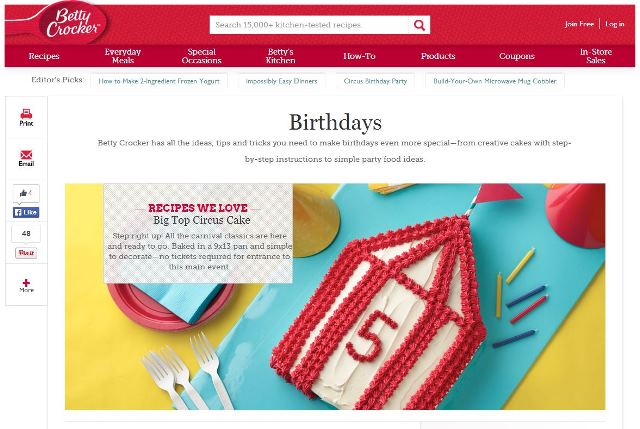 I gave this a test run because I wanted to see if I could try something that's a little off-the-wall (like cake waffles!) — and it worked great! Here's what I did:
Thanks to @BettyCrocker's 15,000 recipe site, I found this awesome and easy Cake Mix Waffle recipe. I used Betty Crocker Confetti Angel Food Cake Mix and a variety of Betty Crocker sprinkles!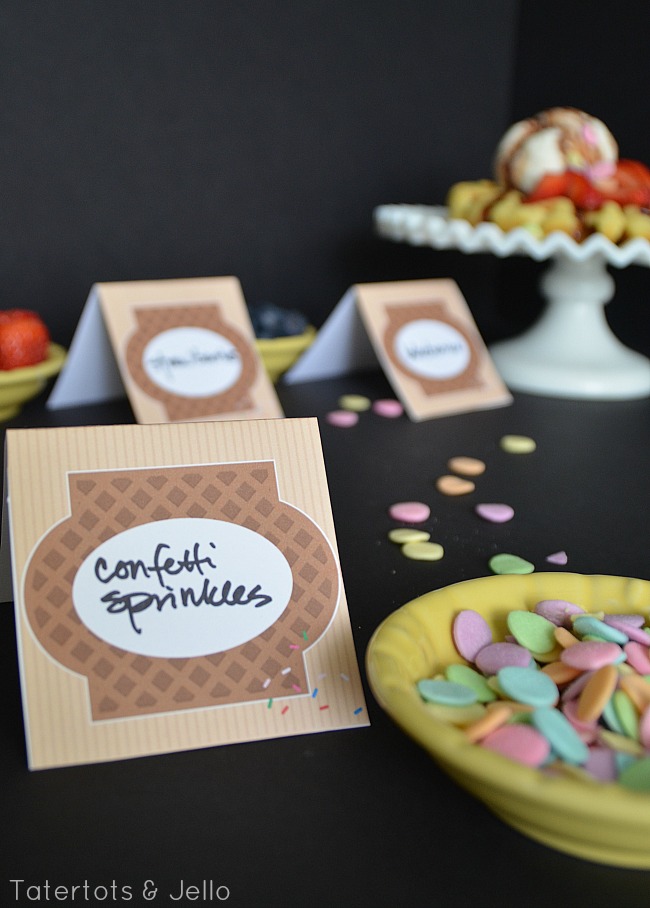 So I made some waffle topping cards that you can download if you want to make your own waffle party!
These Waffle Toppings Tags printables I made are 3 per page. Right-click this link or the image below and choose "save as" to download the PDF.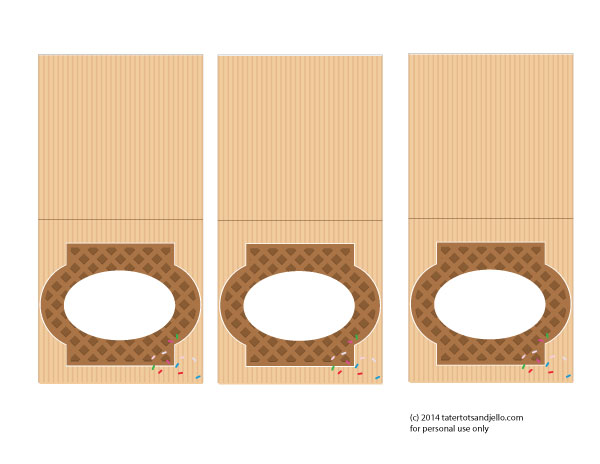 As always, these are for personal use only!
* * * * *
Be sure to check out the Betty Crocker birthday website.
There are DOZENS of birthday ideas!! From recipes, to complete party ideas and also printables too!! It's an amazing resource for birthday party ideas.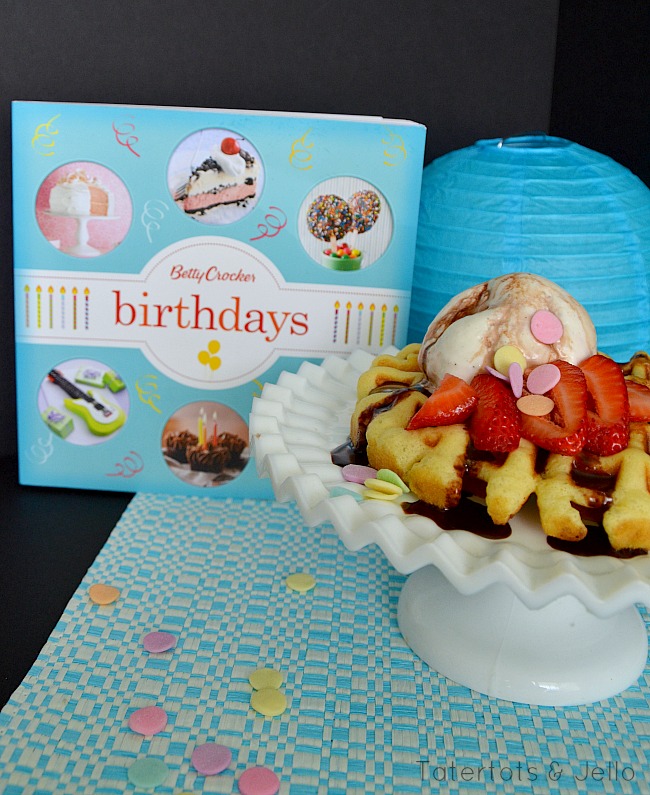 And Betty Crocker also sent me this awesome Birthdays recipe book! I can't wait to try out all of the birthday recipes.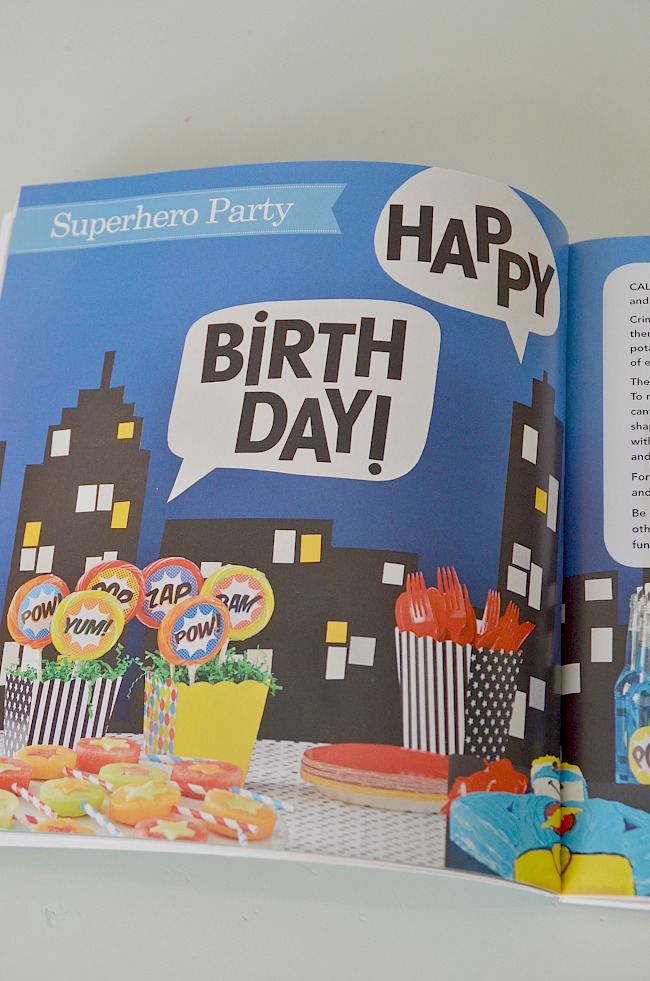 Ready to #GetYour BettyOn?
Check out @BettyCrocker here:
Facebook: https://www.facebook.com/bettycrocker
Twitter: https://twitter.com/BettyCrocker
Pinterest: http://www.pinterest.com/bettycrocker/
YouTube: https://www.youtube.com/user/BettyCrockerTV
Website: www.bettycrocker.com
Birthday Site: www.bettycrocker.com/birthdays
xoxo

This is a sponsored conversation written by me on behalf of Betty Crocker. The opinions and text are all mine. See my disclosures.