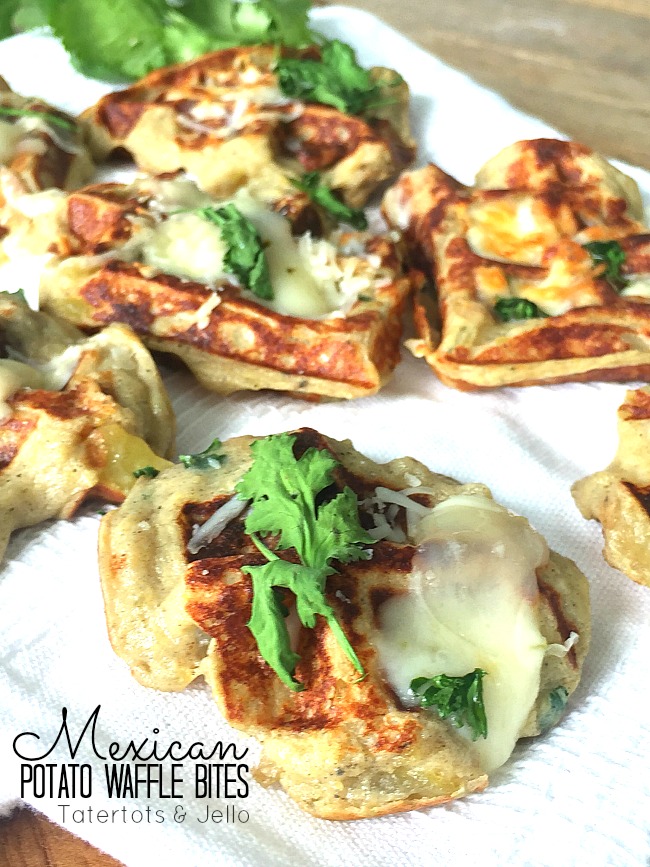 Mexican Potato Waffle Bites. Savory recipes are so unexpected in a waffle maker! And you can also make things smaller too to mix things up. We decided that hashbrowns would be yummy to make but to make things more unexpected we added a mexican twist! Plus, there's a fun waffle giveaway at the end of the post – don't miss it!!
These small potato bites would be perfect on the side with eggs for breakfast OR as a savory appetizer at a party! You can add a small amount of of the potato mixture to each four sections of the waffle maker and produce four little potato bundles in each batch.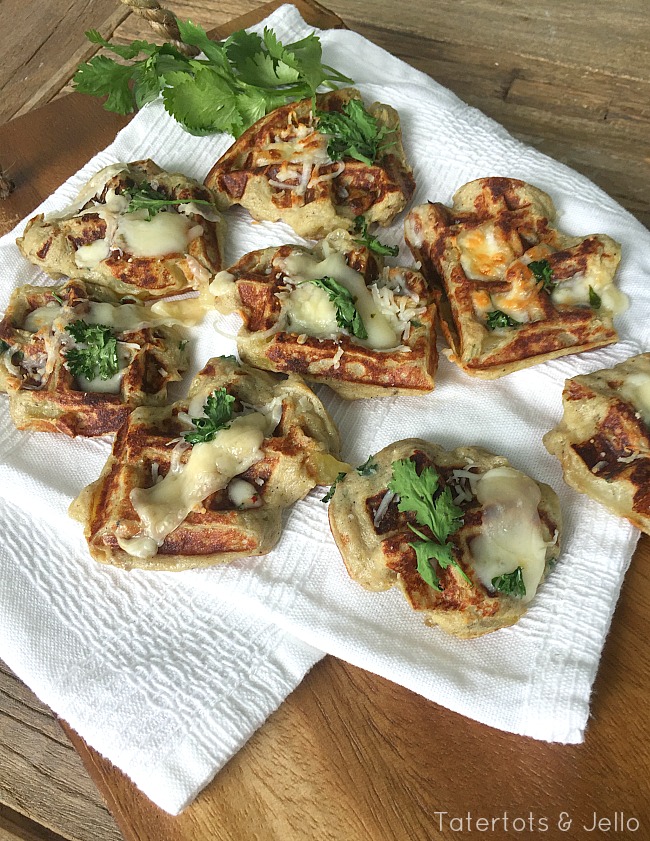 Here's the recipe for Mexican Potato Waffle Bites:
Mexican Potato Waffle Bites
Recipe Type: Appetizer
Cuisine: American
Author:
Prep time:
Cook time:
Total time:
Serves: 16
Mexican Potato Waffle Bites. These potato bundles make the perfect accompaniment to eggs or a yummy savory appetizer.
Ingredients
3 medium potatoes
2 Tbs. butter
1/4 cup flour
2 eggs
2 cloves garlic, minced
1/2 cup sour cream
1/2 cup mozzarella cheese
1/2 cup parmesan cheese
1/4 cup cilantro
1 tbs. salt and1 tbs. pepper
Instructions
Cook potatoes and mash up
Then add the butter, flour, eggs, garlic, sour cream and salt and pepper and mix well.
Heat waffle iron on high setting
Butter or use non-stick cooking spray to coat the waffle iron
Add a small scoop of potato mixture to each of the four waffle iron sections.
Shut the waffle iron and cook for about 3-4 minutes, or until the waffle bites are browned
Take Waffle bites out and let them cool on baking rack
Once cool, take the waffle bites and put them on a buttered baking sheet and sprinkle with cheese and cilantro.
Broil the bites under the broiler until the cheese bubbles and serve
You make these potato bites in the waffle iron and then let them cool on baking racks. After they are cooled you broil them until they are crisp and cheesy. So good!! You can also serve these Mexican Potato Waffle Bites as appetizers with sour cream to dip.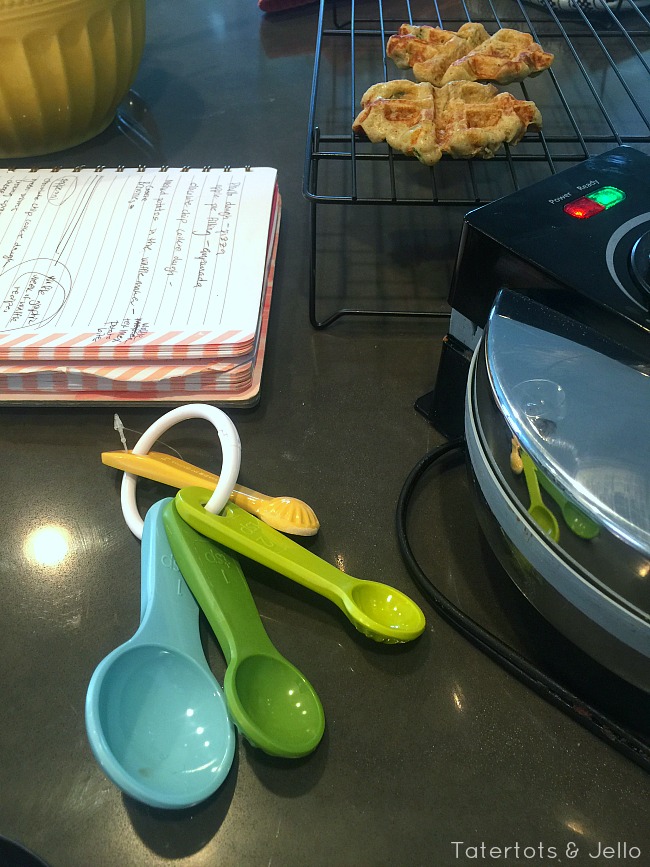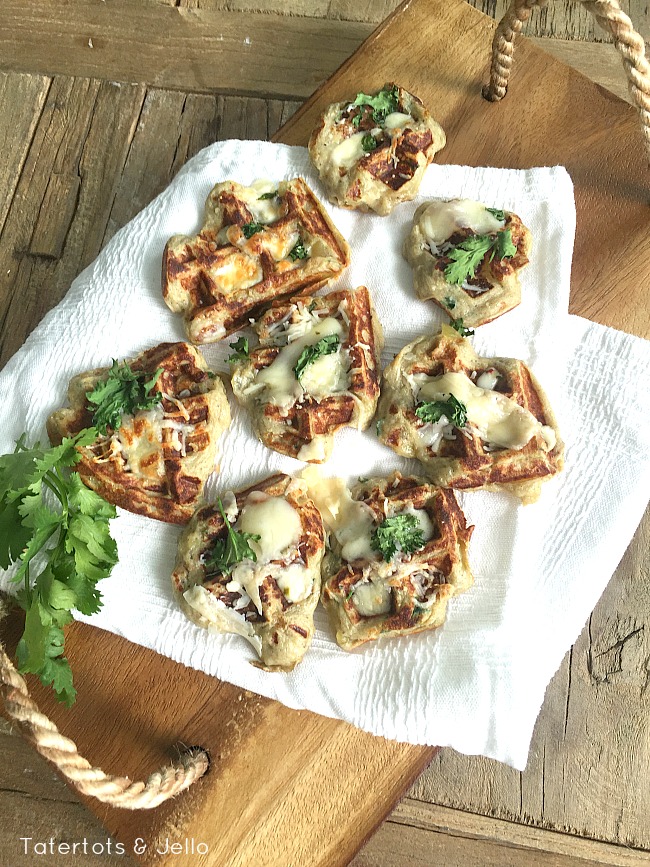 And don't miss out on the FUN waffle giveaway!!