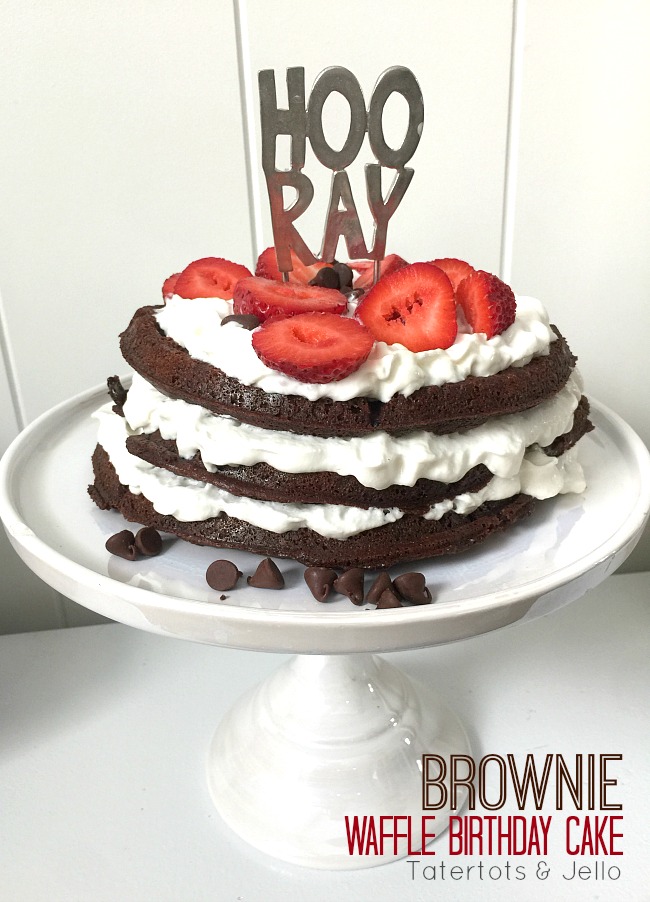 Brownie Waffle Birthday Cake. Waffle week has been so much fun! With the kids home I wasn't able to post all of our waffle creations – but I will post them all soon! We have a stuffed french toast waffle and a grilled cheese with tomato and avocado sandwich waffle that were really tasty too! Here's a fun idea for a party – make a Brownie Waffle Cake!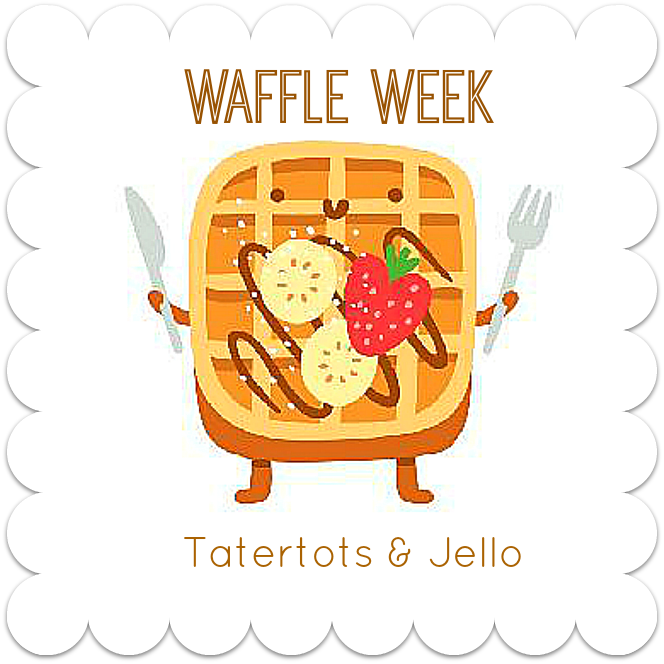 The tip on making this brownie waffle cake turn out – from what we found – is put your waffle maker on a high setting and really grease the waffle iron plates up well. I used a non-stick cooking spray and it worked great.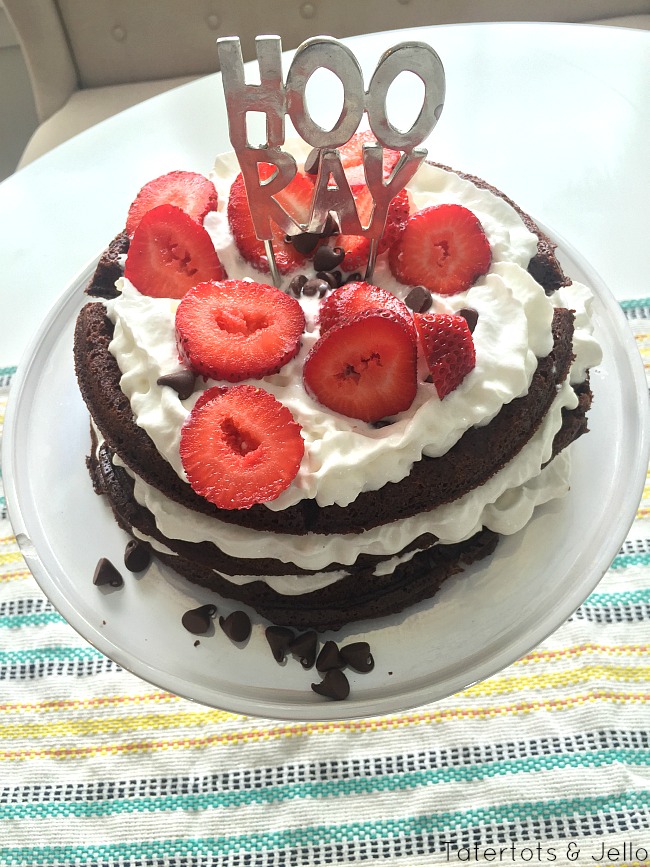 Here's how to make this easy Brownie Waffle Birthday Cake:
As I said above. set your waffle iron to the highest setting and grease it really well with non-stick spray.
Mix up your brownie batter according to directions.
Fill the waffle maker with brownie batter and let it cook.
When the waffle is done, take it out and let it cool on a baking sheet. This is important because you want the waffle to cool evenly and not get soggy like it will if it cools on a countertop.
You can do a two, three, four or even five layer waffle cake.
I used whipped cream in between brownie layers and this works fine but be sure that you want to serve the cake immediately if you do.
If you want to make the cake in advance, you frosting instead of whipped cream and you can let the finished cake sit in the fridge for up to a day.
For this cake, using whipped cream, I put the layer of whipped cream in between each waffle layer and then gently put the next waffle layer on the whipped cream.
On the top brownie waffle, I spread the whipped cream and then sprinkled some sliced strawberries and chocolate chips over the top.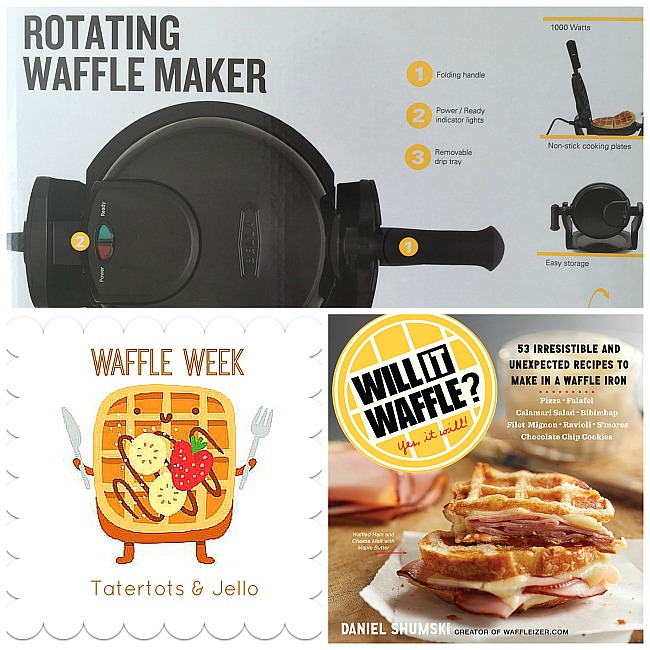 And don't miss out on the waffle giveaway!! Here's how to enter to win:
a Rafflecopter giveaway