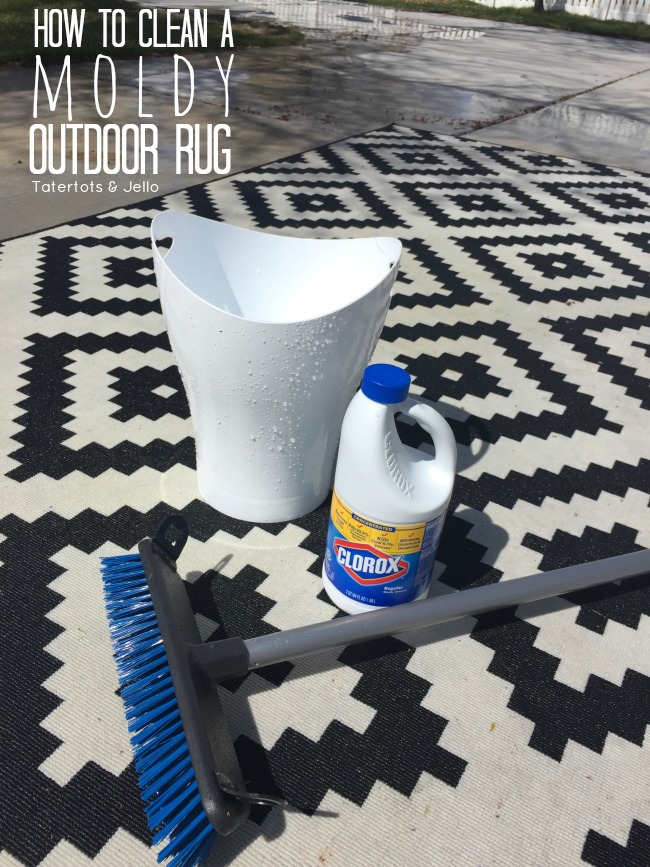 How to clean a moldy outdoor rug. A couple of weeks ago I got my courtyard at the #1905Cottage all spruced up for Spring. Over the winter leaves had gotten trapped and snow had piled up to create a moldy mess! And my rug was under all of that. I didn't get it rolled up and put away in time. So as I was cleaning up the space I wondered if the rug could be salvaged. It had stains from the leaves decomposing over the winter.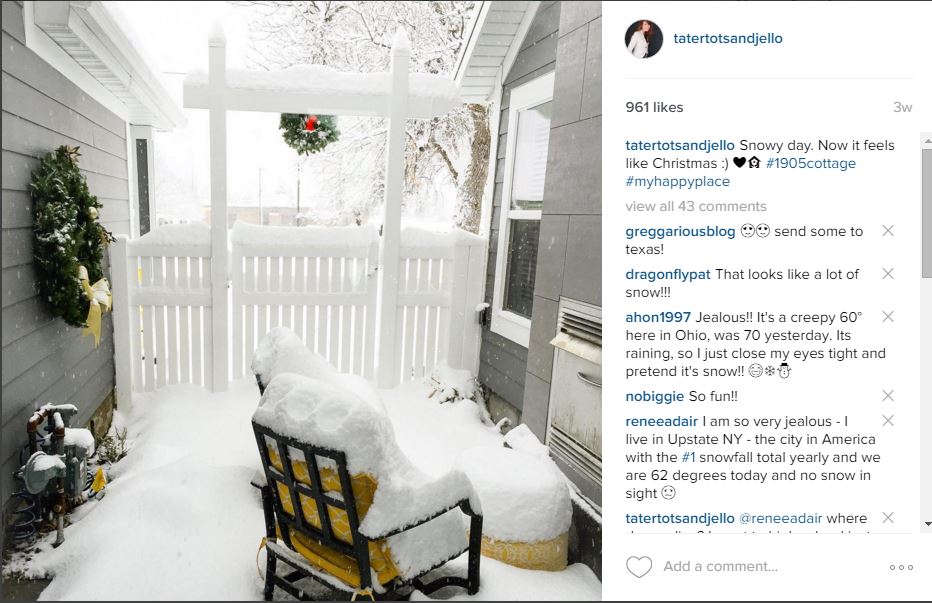 I decided to clean it and see what happened. So here's my experience cleaning a moldy outdoor rug. Clean a Moldy Rug Spring Cleaning Tips.
Supplies:
Bucket
Detergent
Stiff Brush with Handle
Bleach (optional)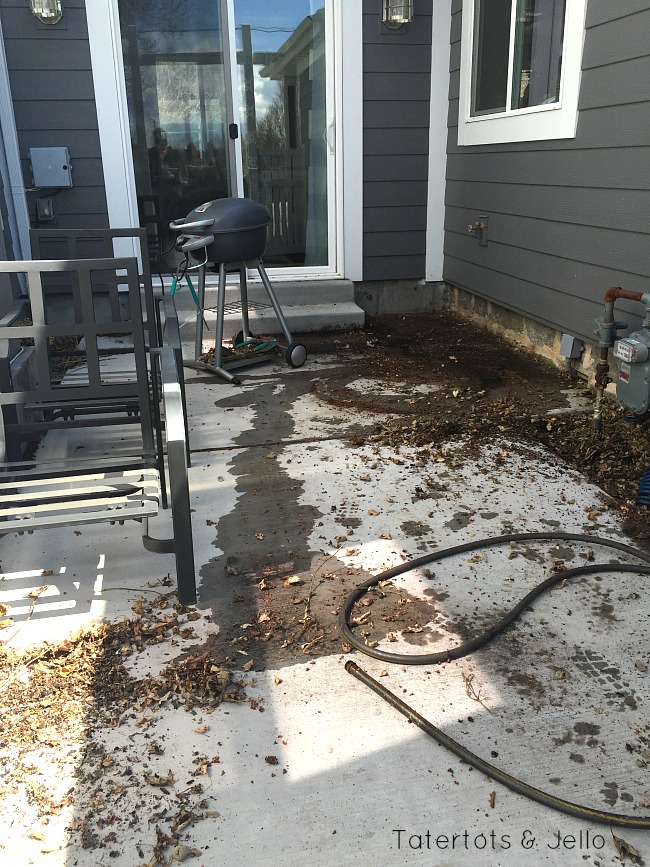 Clean a Moldy Rug Spring Cleaning Tips
First I tried using dish soap first because it is gentle. I took the rug into my driveway and sprayed it down with water. I put a few squirts of dish soap in a bucket and filled it with water. Then I scrubbed the rug with a stiff brush that had a long handle. After the whole rug was scrubbed, I rinsed it off with the hose.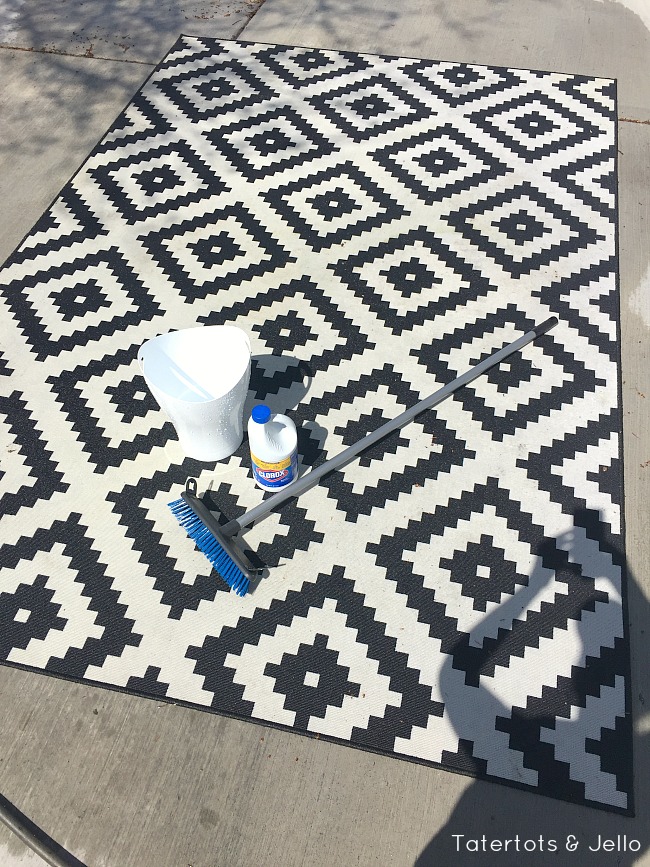 I discovered that the rug was cleaner but there were still stains. So I got serious. I
I emptied out the bucket and filled it with two cup of bleach and 10 cups of water. Then I tested a small section of the rug to make sure that it was color safe. After seeing that the bleach didn't fade the pattern on the rug, I sprayed the rug down again with water and then scrubbed it with the bleach solution. I left the solution on the rug for about half an hour and then I rinsed it off again. This time I could see the yellow stains running off the rug with the water.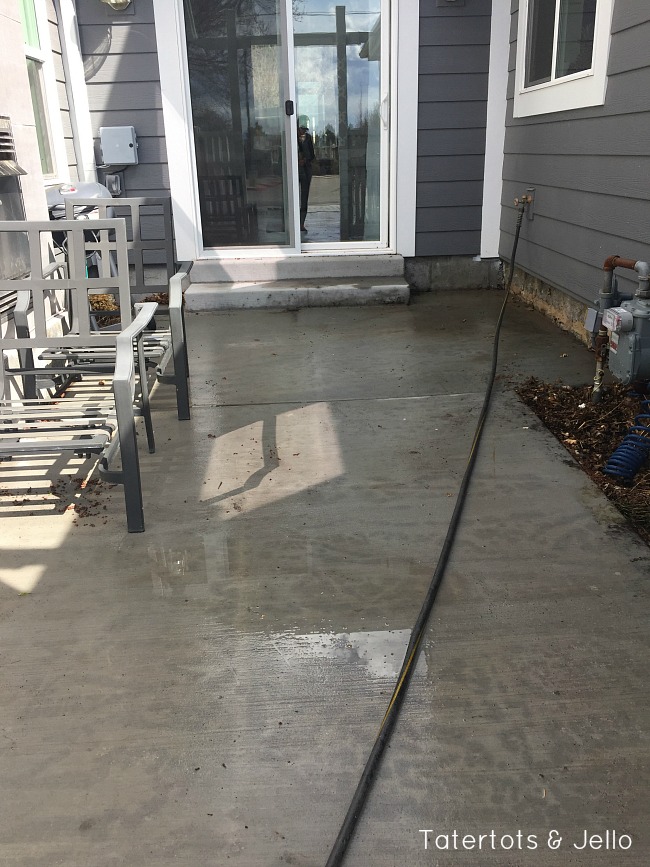 I also scrubbed my cement with a solution with twice as much bleach – so 4 cups of bleach with 10 cups of water and my cement looks good now!
I did this twice and then I let the rug rest in the sun for the rest of the afternoon. When it was dry it looked just like it had when I bought it two summers ago. I was so pleased.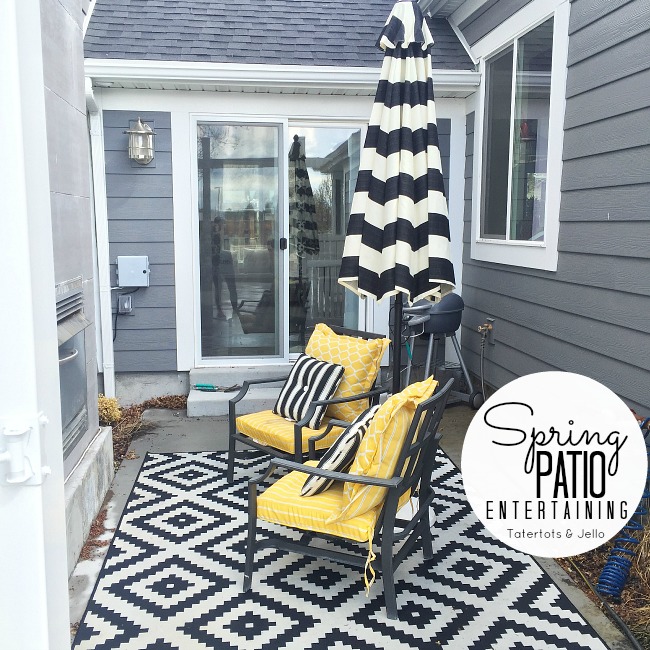 Clean a Moldy Rug Spring Cleaning Tips
I just had to share this little bit of good news. So if you have an indoor/outdoor rug that has stains, try these cleaning techniques before you throw it out.
Now my courtyard is all ready for Spring! And my rug looks great. Yay!!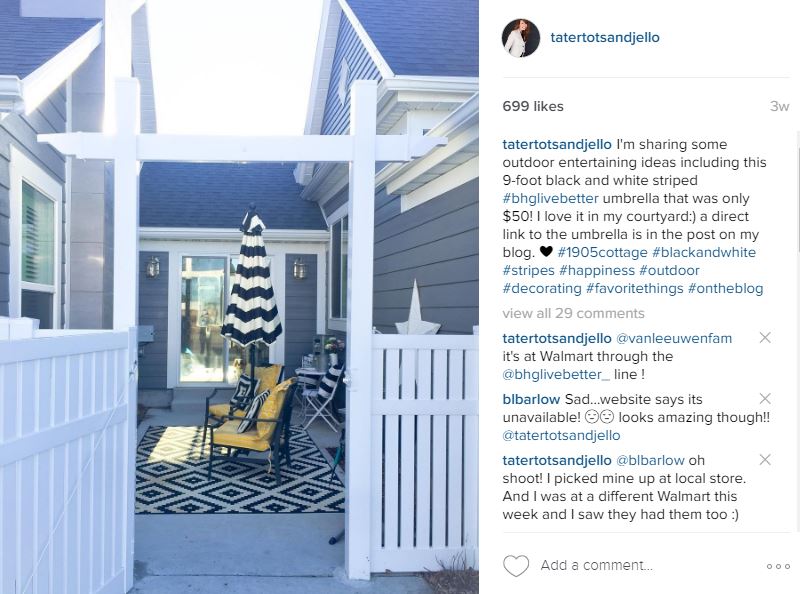 Do you have any Spring Cleaning tips?
Share them with us in the comments!
xoxo