Thanks for all of the good vibes on my wedding post! It was SUCH an amazing day and really a dream come true. One of the things that reflected our beautiful simple celebration were the AHHHH-mazing waffles and toppings from Waffle Love.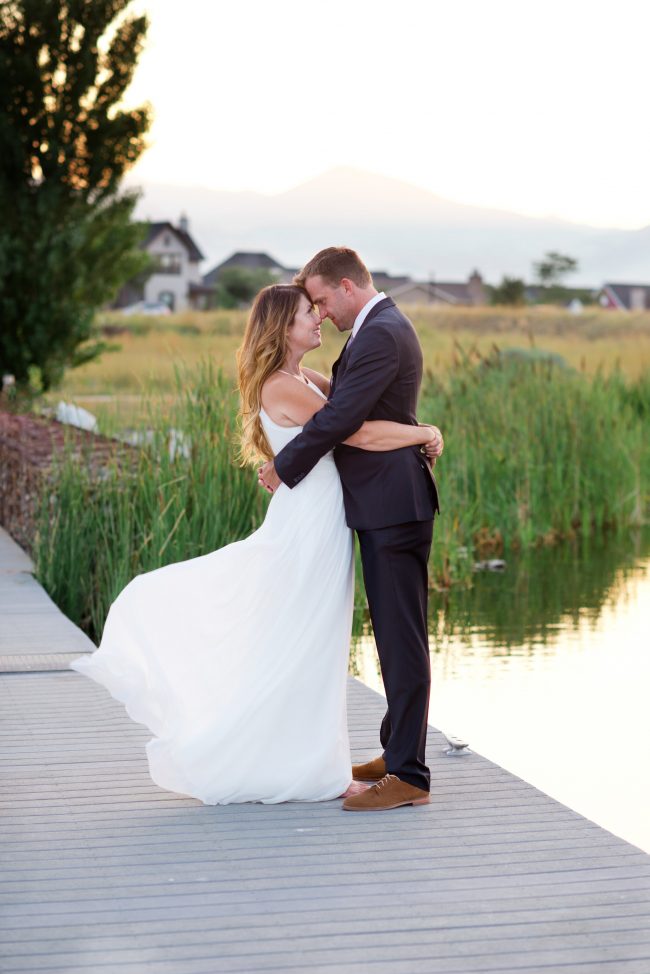 Because we wanted to keep our wedding simple and intimate, we only invited a few people. Of course we also wanted the wedding to be memorable, with a laid-back style and fun feeling. So when we were thinking of catering options we loved the idea of having a food truck come. We initially thought tacos would be fun idea. When we decided on the time of 10am we knew tacos wouldn't work but waffles seemed perfect! And, if you know Utah, waffles are synonymous with Waffle Love! We love getting Waffle Love when we go down to the Daybreak food trucks on Thursday nights. If you know anything about Waffle Love you know that there waffles aren't just waffles. They are magical, sugary creations – crisp on the outside, soft on the inside and covered in all kinds of amazing toppings!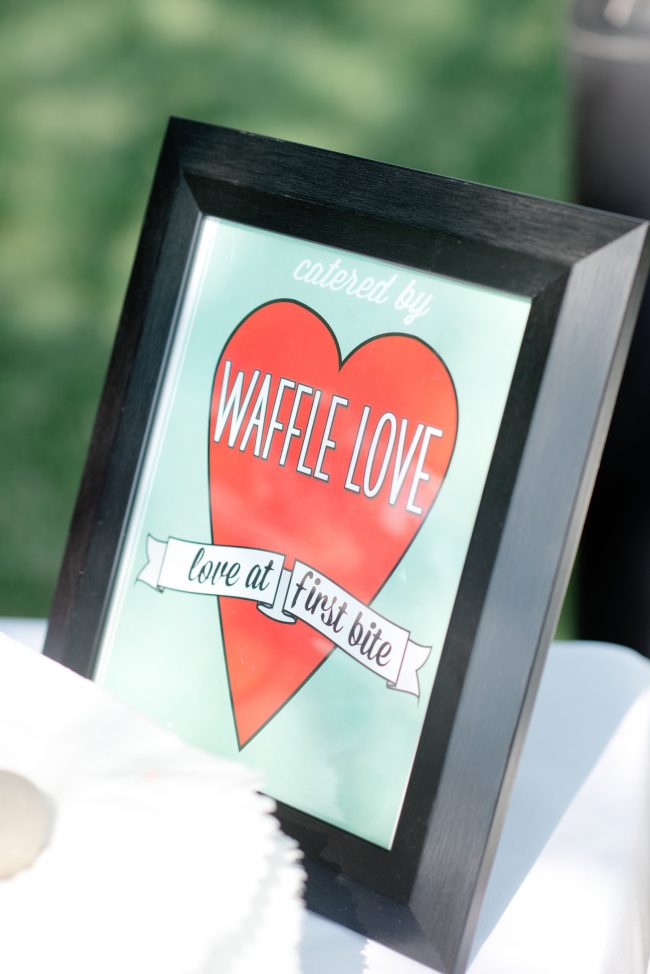 We contacted Waffle Love about having one of their food trucks come to our venue. We found out that not only does Waffle Love have stores and food trucks but they have a whole division of catering. If you are having a small celebration like we were, they also have an option of having a waffle station – which is much cheaper and makes sense if you have a location where a food truck can't pull right up. The Waffle Love station was the perfect option for us. Waffle Love also has the option of serving your guests a smaller waffle – called a petite waffle. It's the perfect size for a wedding reception or pretty much any party.
We also had the option of picking several different toppings for guests to choose from.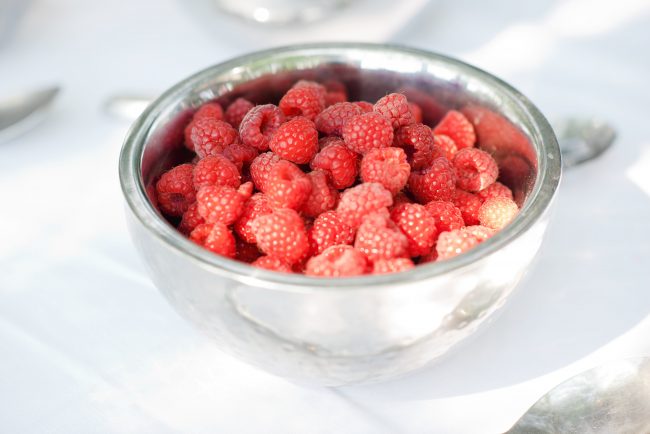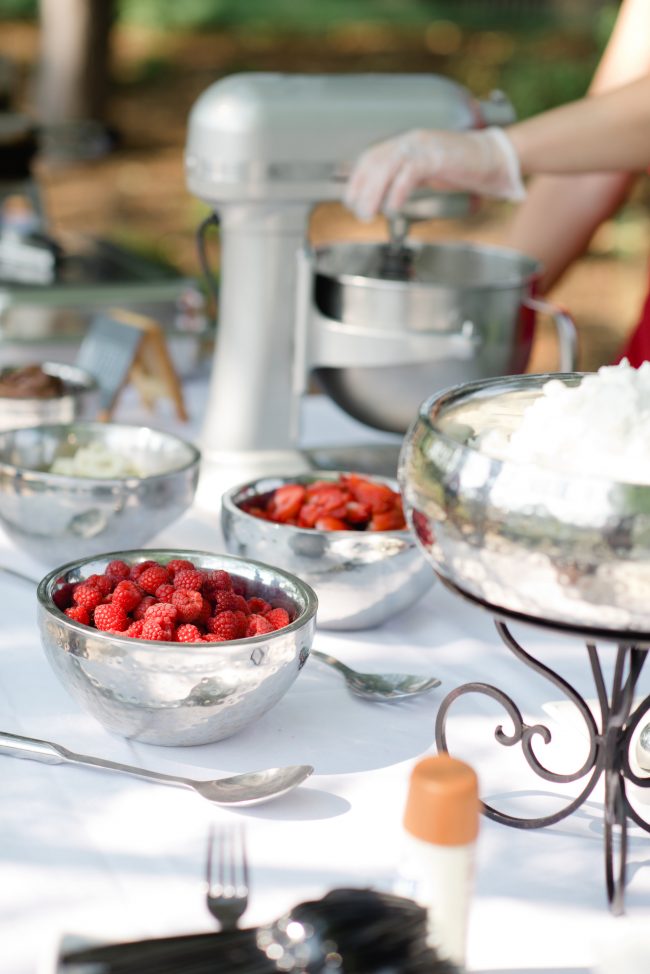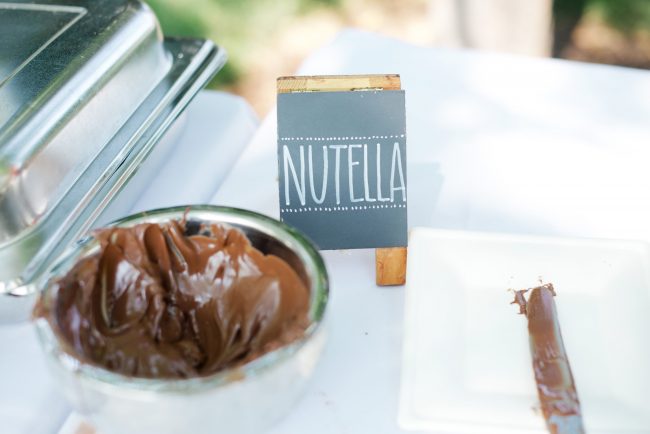 The day of the wedding Waffle Love got there about an hour and half before we needed the waffles to be served. They set up, created a beautiful waffle station and cooked up the most incredible waffles for our guests!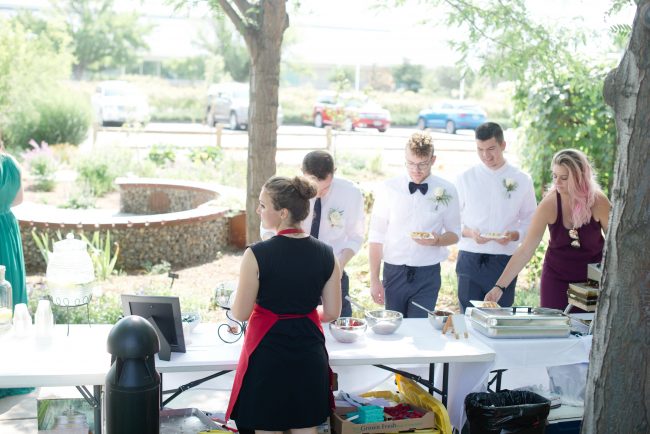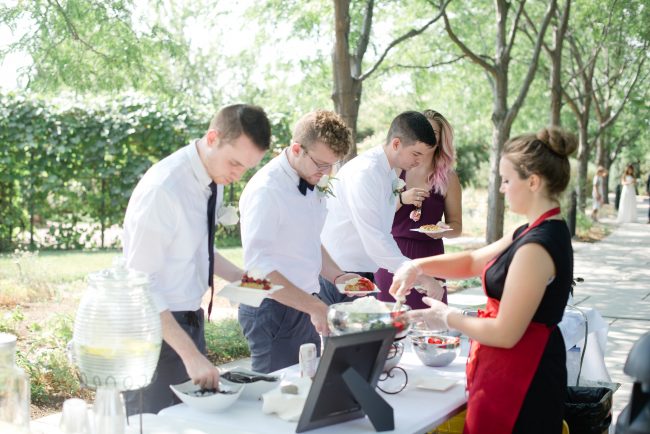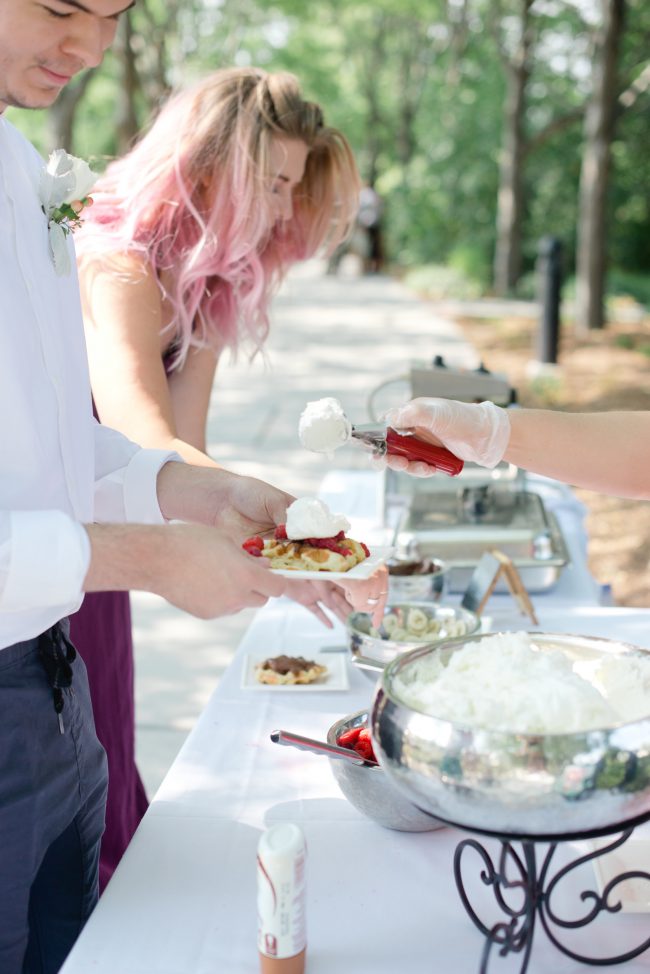 Everyone was so impressed. And it ended up being the PERFECT way to celebrate our wedding.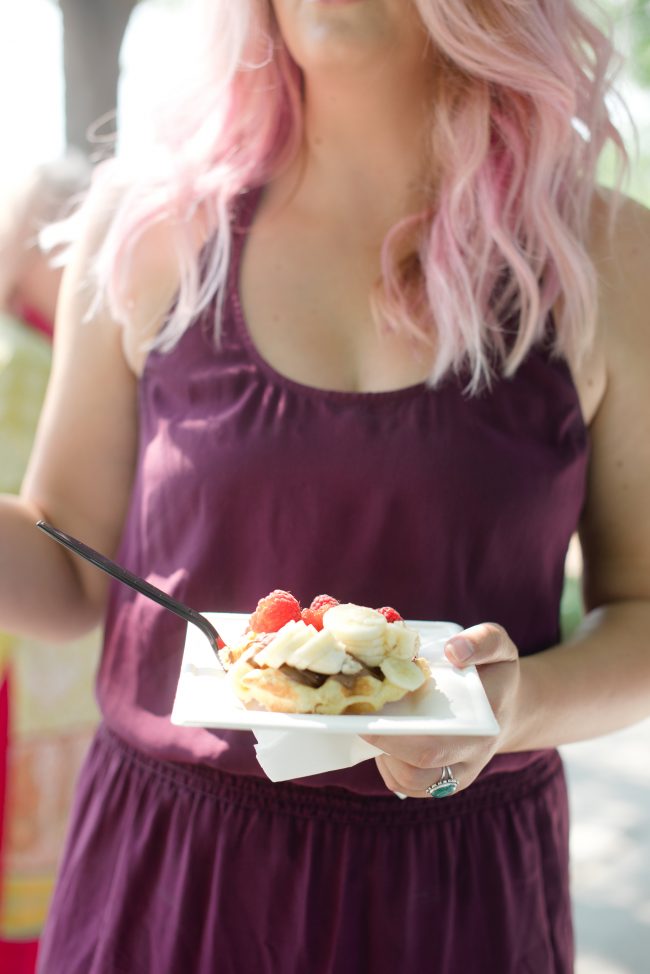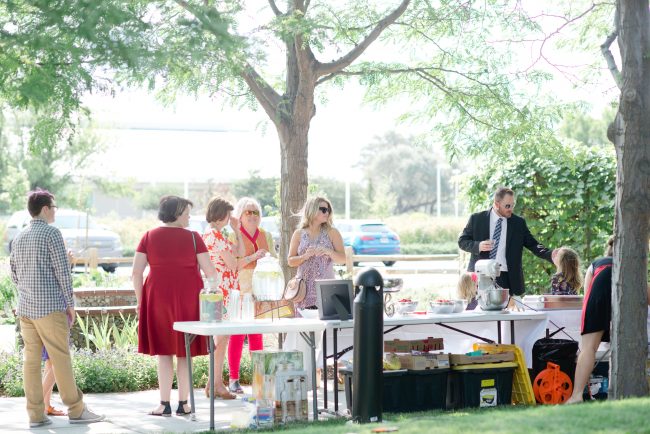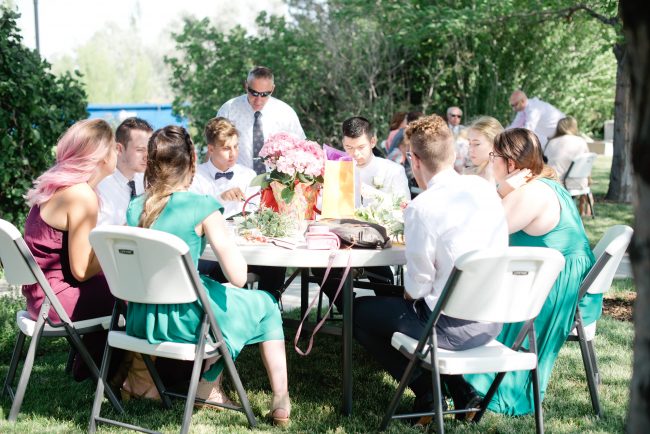 If you are thinking about a fun, creative catering idea for YOUR wedding, party or event – be sure to check out Waffle Love! You can sample their amazing creations through their food trucks at all kinds of locations. They also have stores too where you can get waffles all the time!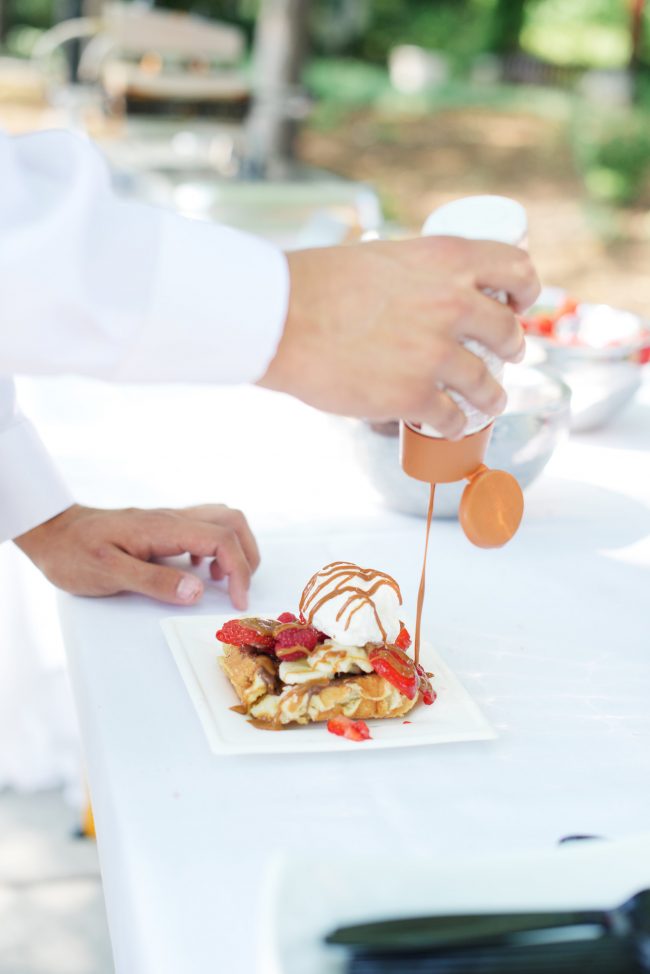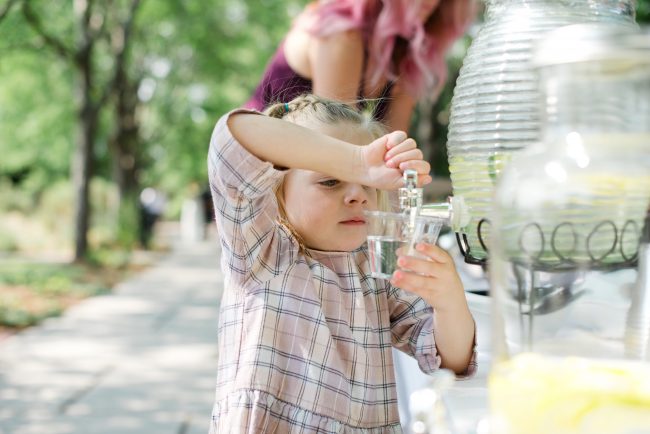 And I just saw that they make Waffle Cakes! What?? They look amazing and what a cool idea!!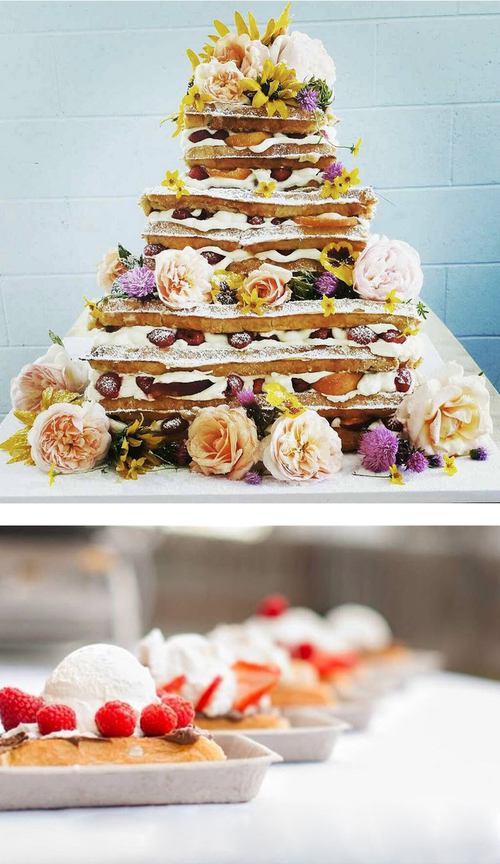 Be sure to check out their website and follow them on social media: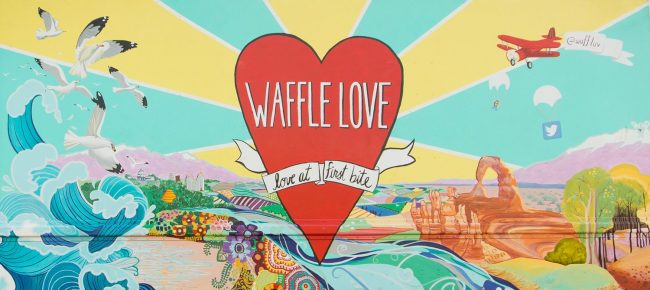 Waffle Love
Waffle Love on Facebook

Have a Beautiful Day!
Love,

A big thanks to Waffle Love for catering our wedding and sponsoring this post! and a big thank you to my sister Wendy Vonsosen for the beautiful pictures from our wedding!