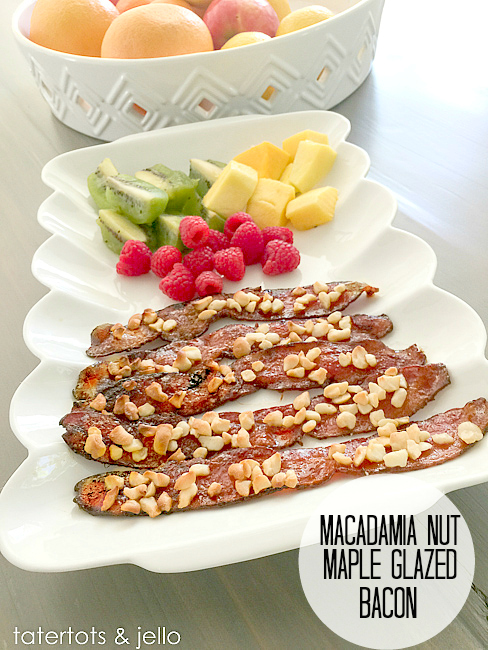 Hannah and I spent Spring Break in Hawaii with my extended family. It was such a fun trip! While we were there we ate at a place called Slappy Cakes. They served us the most delicious Macadamia Nut Bacon.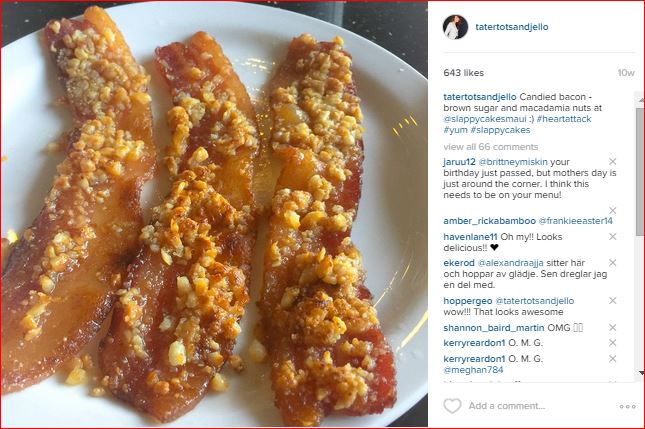 Hannah has been asking me to try to make it ever since. So here is a recipe that we created based on that yummy bacon we had in Hawaii!
Macadamia Nut Maple Glazed Bacon Recipe
Recipe Type: Breakfast
Cuisine: bacon
Author:
Prep time:
Cook time:
Total time:
Serves: 12
Candied bacon is a sweet treat for a special breakfast or brunch.
Ingredients
12 slices of thick cut bacon
1/3 cup brown sugar
3 tablespoons rice vinegar
3 tablespoons pure maple syrup
dash of pepper
1/3 cup macadamia nuts
Instructions
Preheat oven to 350-degrees
line a baking sheet with parchment paper
Put a baking rack on top of the baking sheet if you have one (this will let the fat drip off) arrange bacon on baking rack
Cook bacon for 10 minutes on one side and then flip slices over and cook for an additional 5 minutes
Whisk together the brown sugar, rice vinegar, maple syrup and pepper in a small bowl
Take bacon out of the oven and coat the tops with the maple glaze, cook for 5 minutes and then flip slices over and coat the other side of the slices with the glaze.
Continue coating and turning slices every 5 minutes until the bacon is crispy (about 35 minutes)
Then sprinkle the macadamia nuts over the slices and cook for another 5 minutes – until the nuts are lightly browned.
Serving size: 12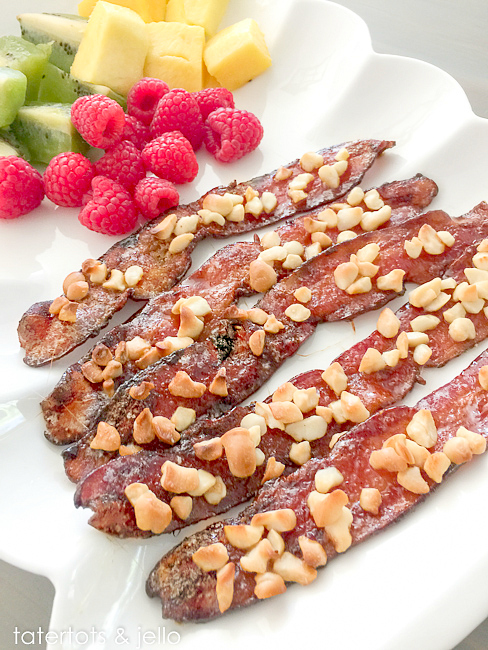 And while we were there, my talented photographer sister Wendy Vonsosen took some amazing underwater pictures, including this one that was featured on the National Geographic website. I'm so proud of her!!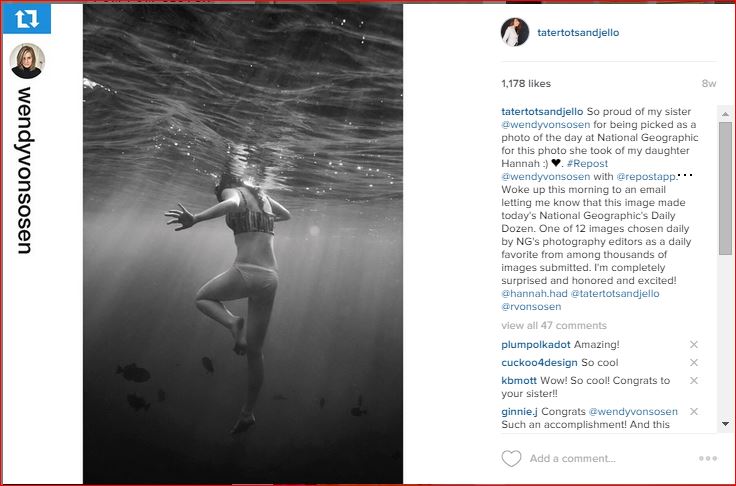 Have a Delicious Day!!
xoxo