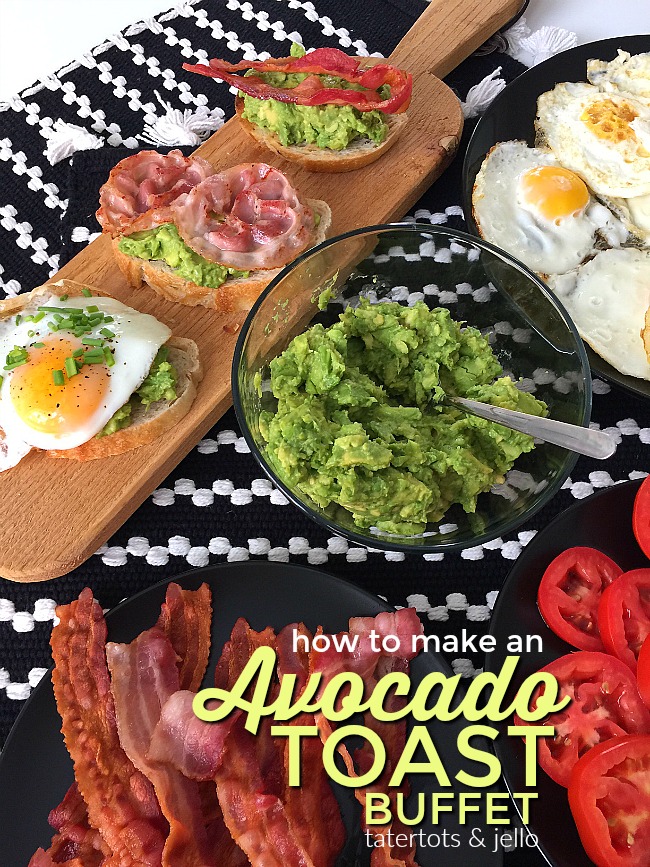 Make an Easy Avocado Toast Bar
I love making easy breakfast and brunch recipes. Last year I had the most WONDERFUL avocado toast at a little bistro and I have been meaning to try to recreate the experience. So for Mother's Day this year I invited my kids over for a brunch with an Avocado Toast bar buffet! The fun thing about Avocado Toast is that there are so many different ways you can make it! Everyone has their favorite toppings. Make Easy Avocado Toast Bar.
Make an Easy Avocado Toast Bar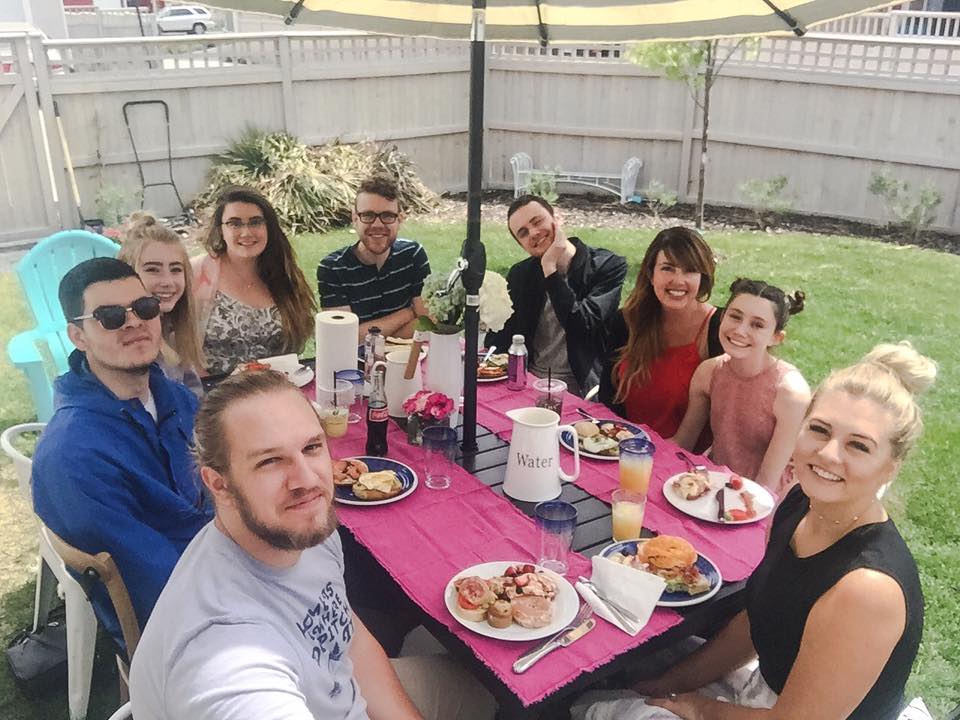 So I was really excited to see what kinds of Avocado Toast variations my kids would come up with! I went to the store and tried to think of different toppings that would be fun on avocado toast. Of course — mashed avocado. And another really popular topping to put on Avocado Toast is eggs. Some of my kids love runny eggs and others only like hard set fried eggs, so I tried to make the eggs in both varieties. Other toppings I provided were — tomatoes, bacon, canadian bacon, cheese, smoked salmon. There are more toppings you can add I am sure!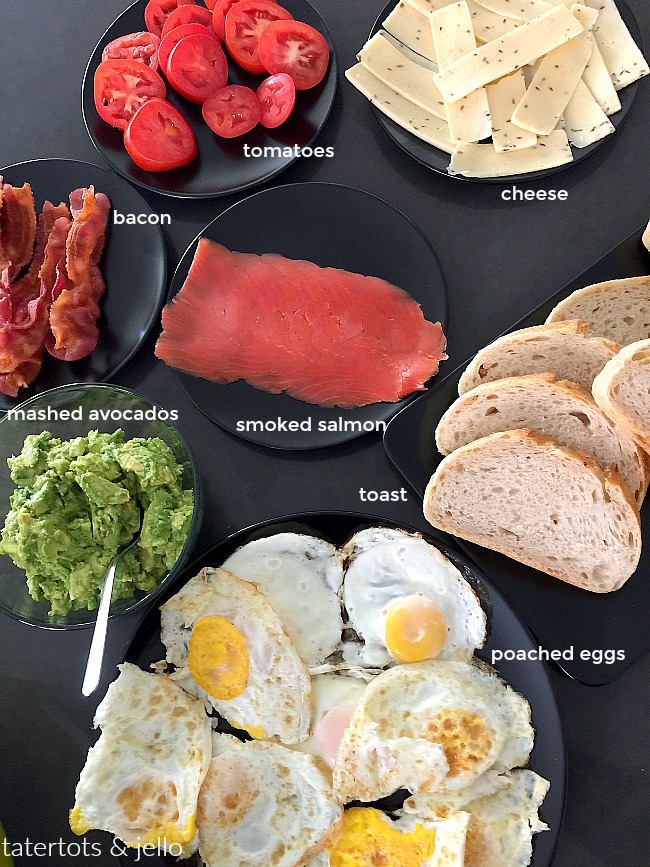 You can slice up the bread and have your guests toast it as they are assembling their Avocado toast OR you can toast it ahead of time and keep it warm in the oven until you are ready to eat. I have the easy recipe with tips on how to make the perfect poached eggs too: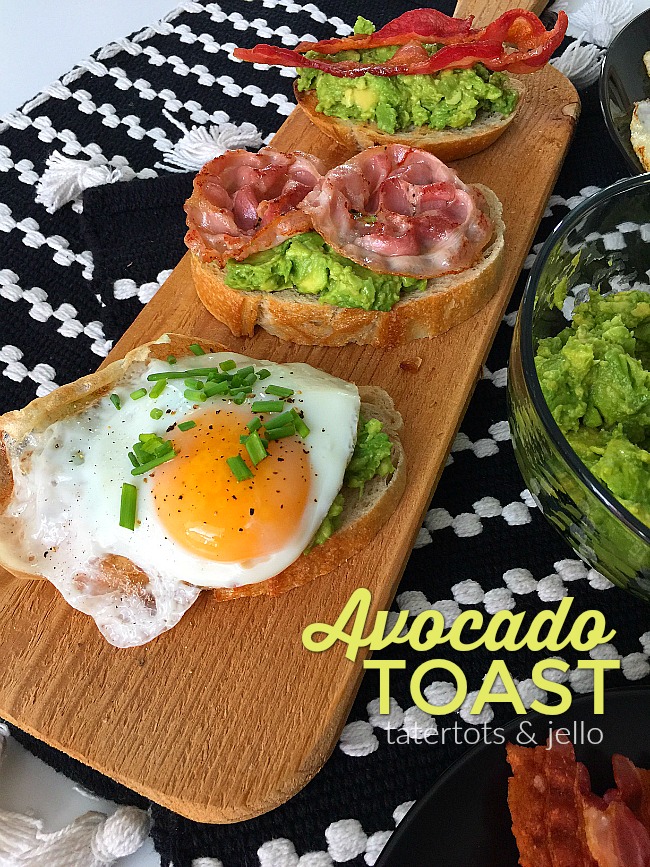 Make an Easy Avocado Toast Bar
Make Easy Avocado Toast
Recipe Type: Eggs
Cuisine: Breakfast
Author:
Prep time:
Cook time:
Total time:
Serves: 8
Avocado Toast Buffet. Avocado Toast is a healthy and delicious breakfast idea. There all of the different toppings you can add, see what your guests create!
Ingredients
1 loaf of fresh bread, sliced
3 avocados, mashed
salt and pepper
8 eggs, poached or fried
other toppings:
sliced tomatoes
smoked salmon
canadian bacon
bacon,
cheese
Instructions
Make poached eggs:
spray frying pan with non-stick spray, medium heat
cook 3 eggs at a time for 2 minutes and then put a lid on the pan and cook for 2 more minutes until the center of the eggs are set.
toast bread and keep warm on low setting in oven, if desired. Or have guests toast their own bread as they are making their avocado toast.
have guests add avocado to their toast and then any additional toppings and/or eggs they want.
enjoy!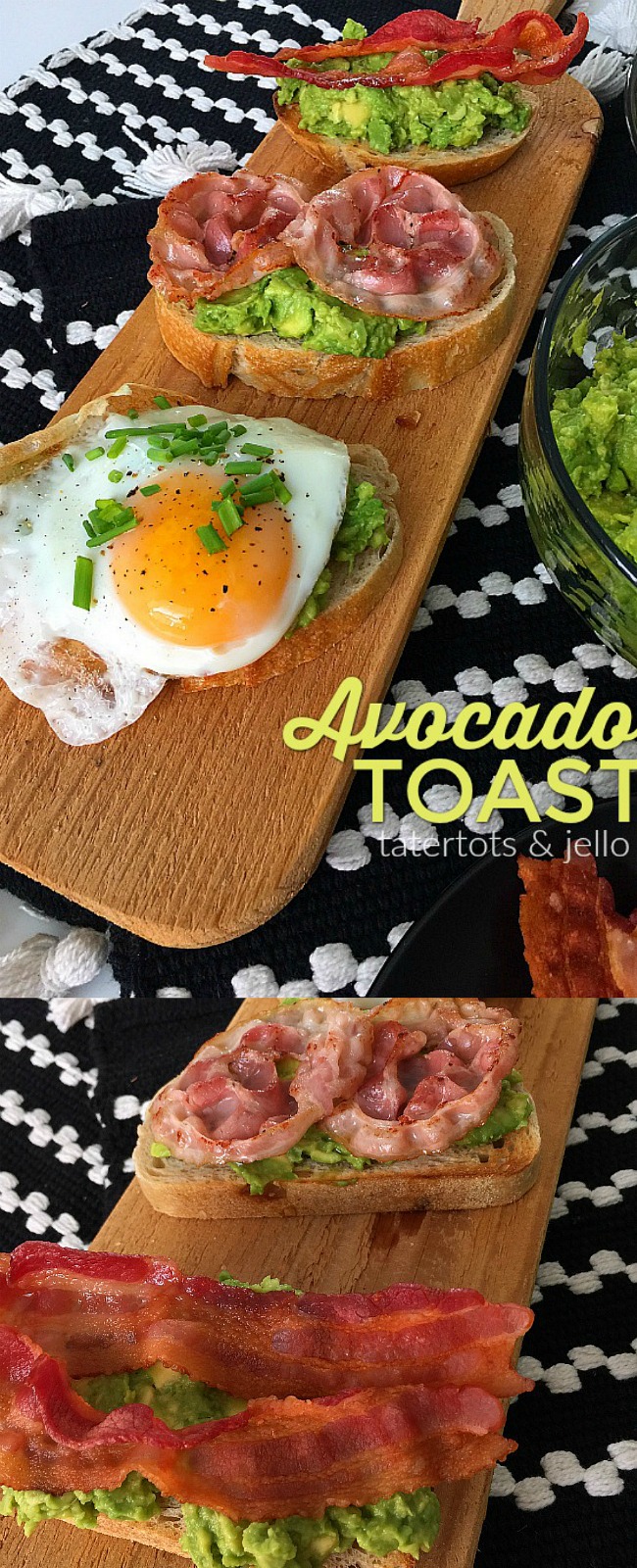 Make an Easy Avocado Toast Bar
It was fun to see all of the Avocado Toast creations everyone made. I can't wait to make it again. It is an EASY brunch idea. Or even a great idea to make each morning for breakfast!
Here are a few other breakfast and brunch ideas we love to make at our house!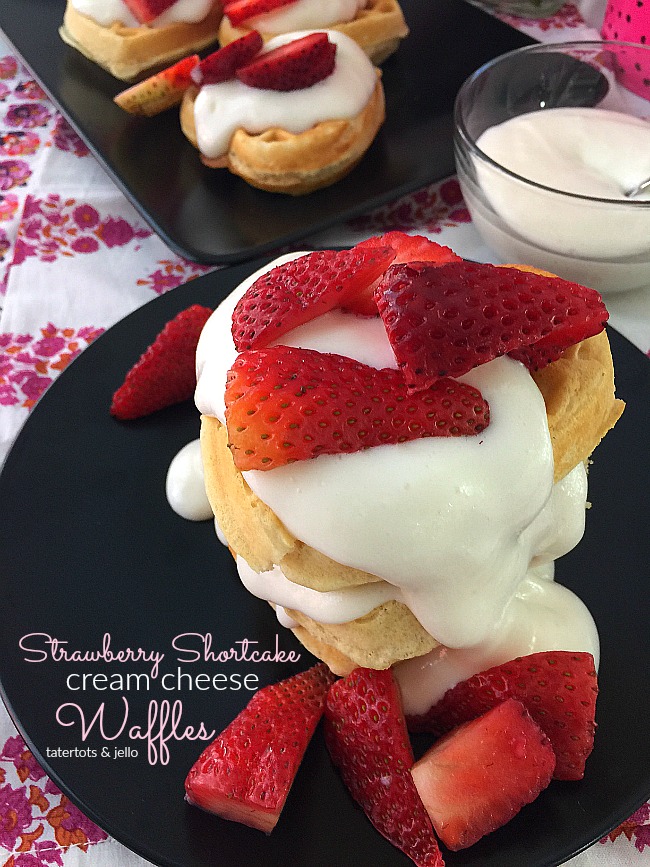 Strawberry Shortcake Cream Cheese Waffles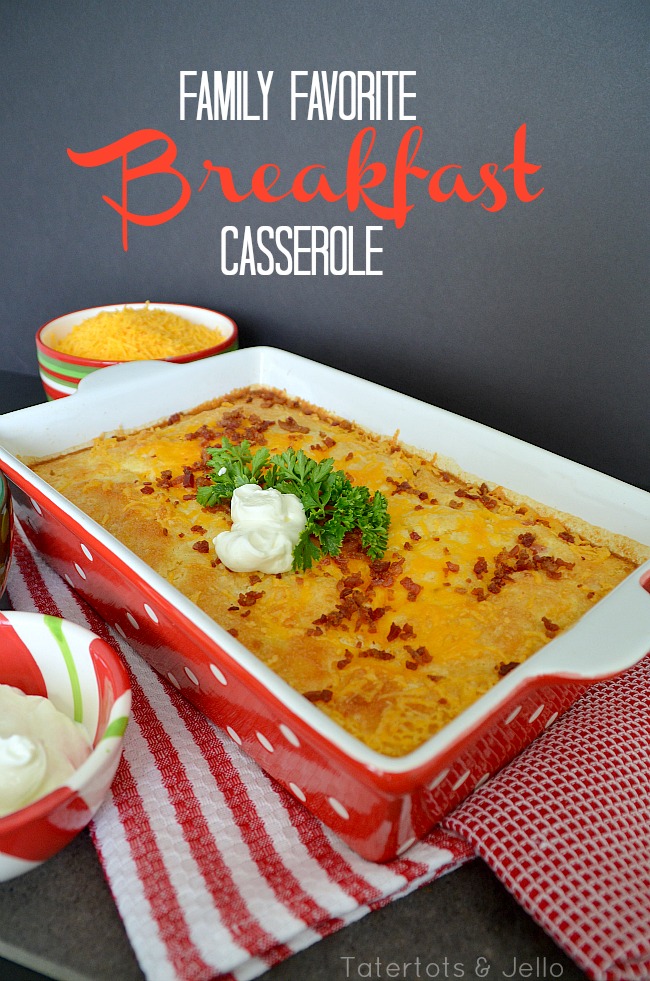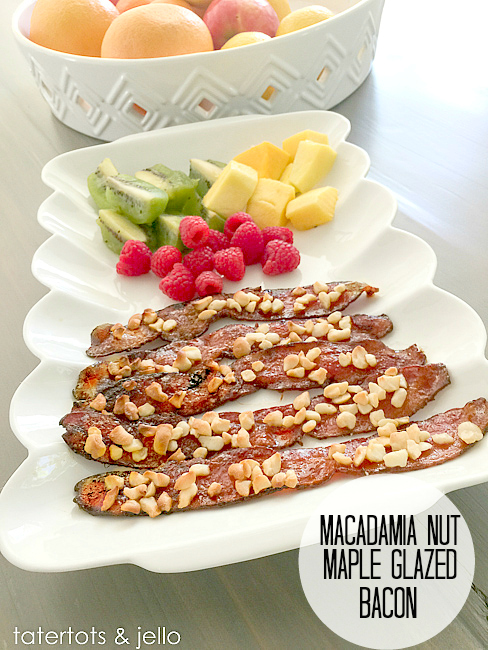 Macadamia Nut Maple Glazed Bacon
Have a YUMMY day!
xoxo