Turn a Ceramic Village into a Gingerbread Village. Revamp a plain ceramic Christmas village into a festive delight using spray paint, a white paint pen, and puffy paint.
Turn a Ceramic Village into a Gingerbread Village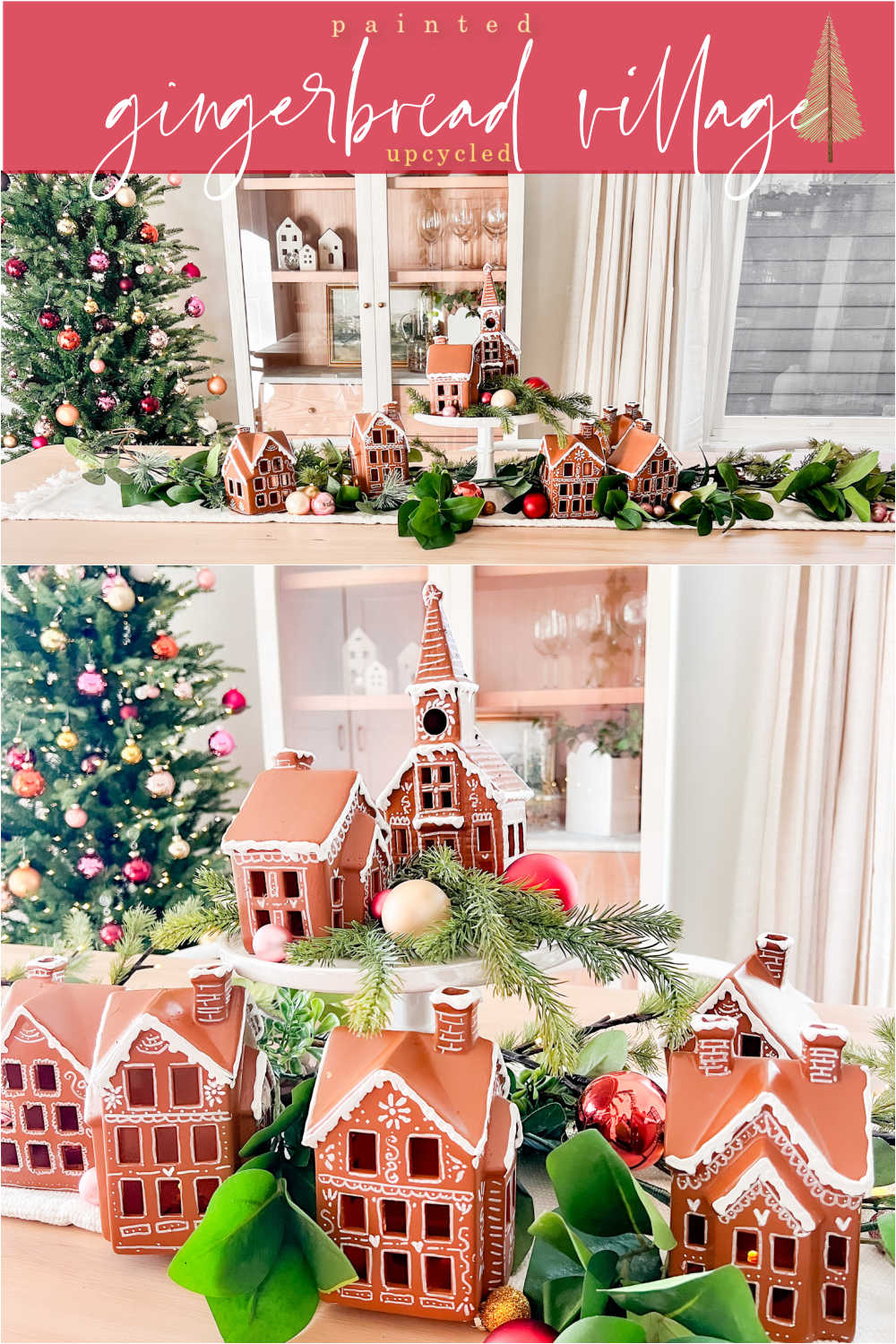 'Tis the season for festive transformations, and this year, I've taken my love for Christmas decor to a whole new level—turning a ceramic village into a whimsical Gingerbread Village. Last year, I shared my vibrant, hand-painted ceramic village.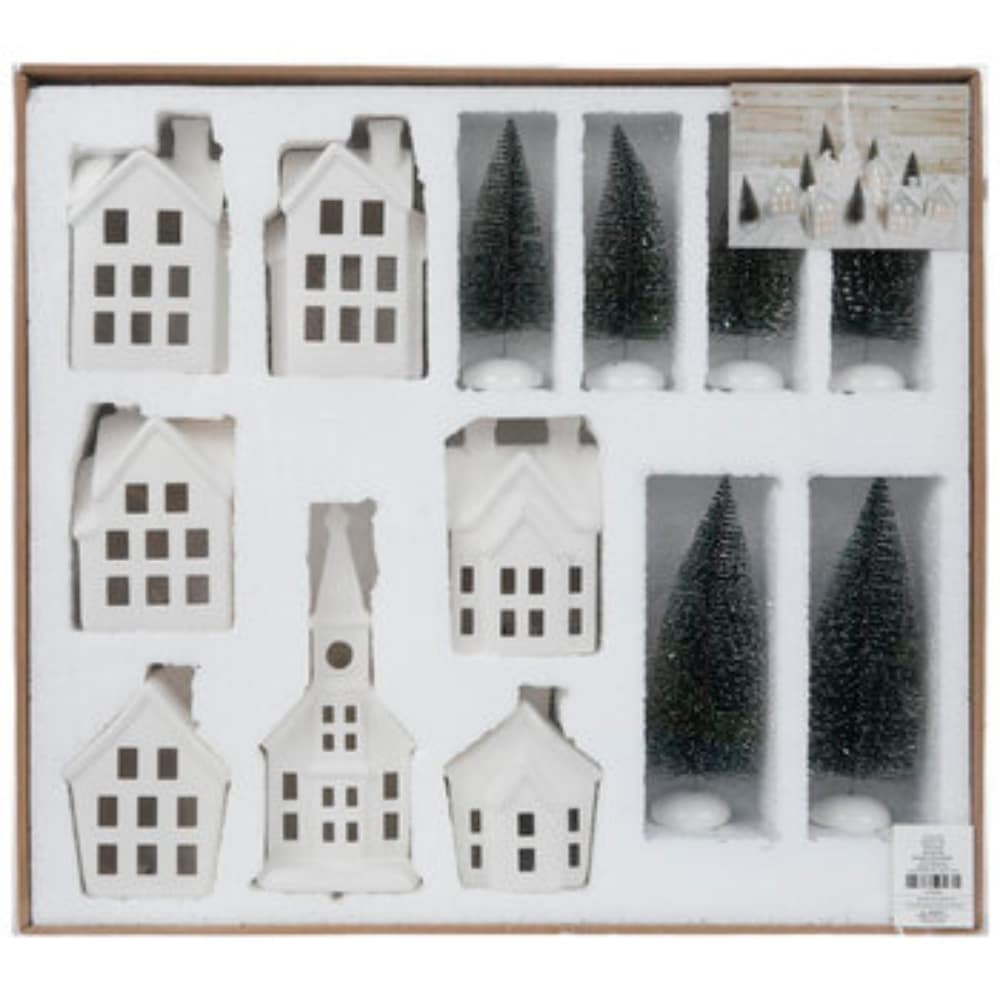 But this holiday season, the inspiration came from the viral sensation of the Pottery Barn gingerbread village. Now, every nook and cranny of my village is adorned with sugary sweetness and holiday cheer.
The Gingerbread Galvanized Lanterns and Mini Houses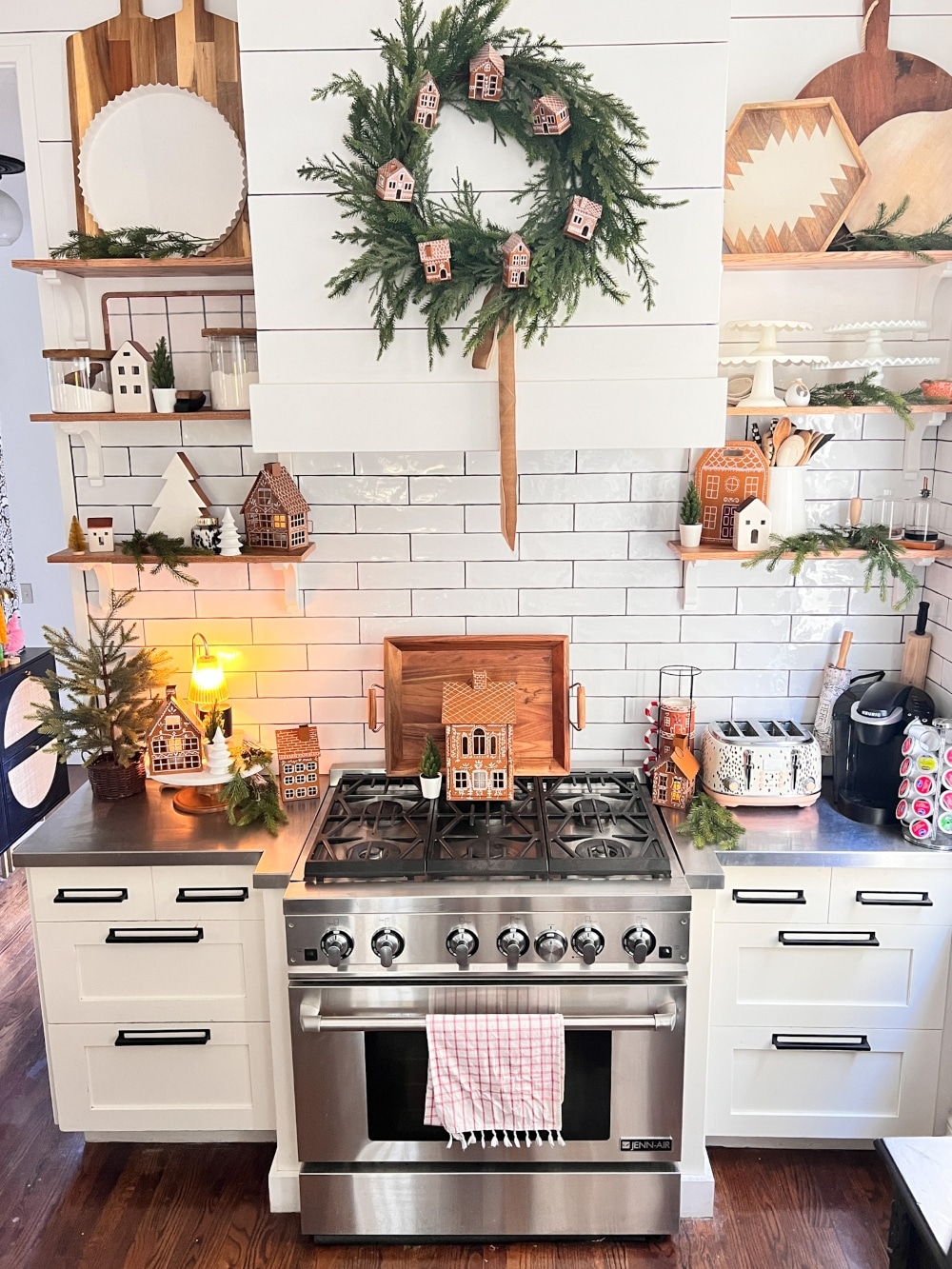 The gingerbread theme has taken over my Christmas decorating spree, starting with my galvanized lanterns and mini houses. In case you missed it, I documented the transformation of my galvanized lanterns into adorable gingerbread houses in a previous post (link here). I also got crafty with my mini galvanized houses, turning them into a festive gingerbread house wreath. Now, it's time to share the joy of turning a plain ceramic village into a delectable Gingerbread Village.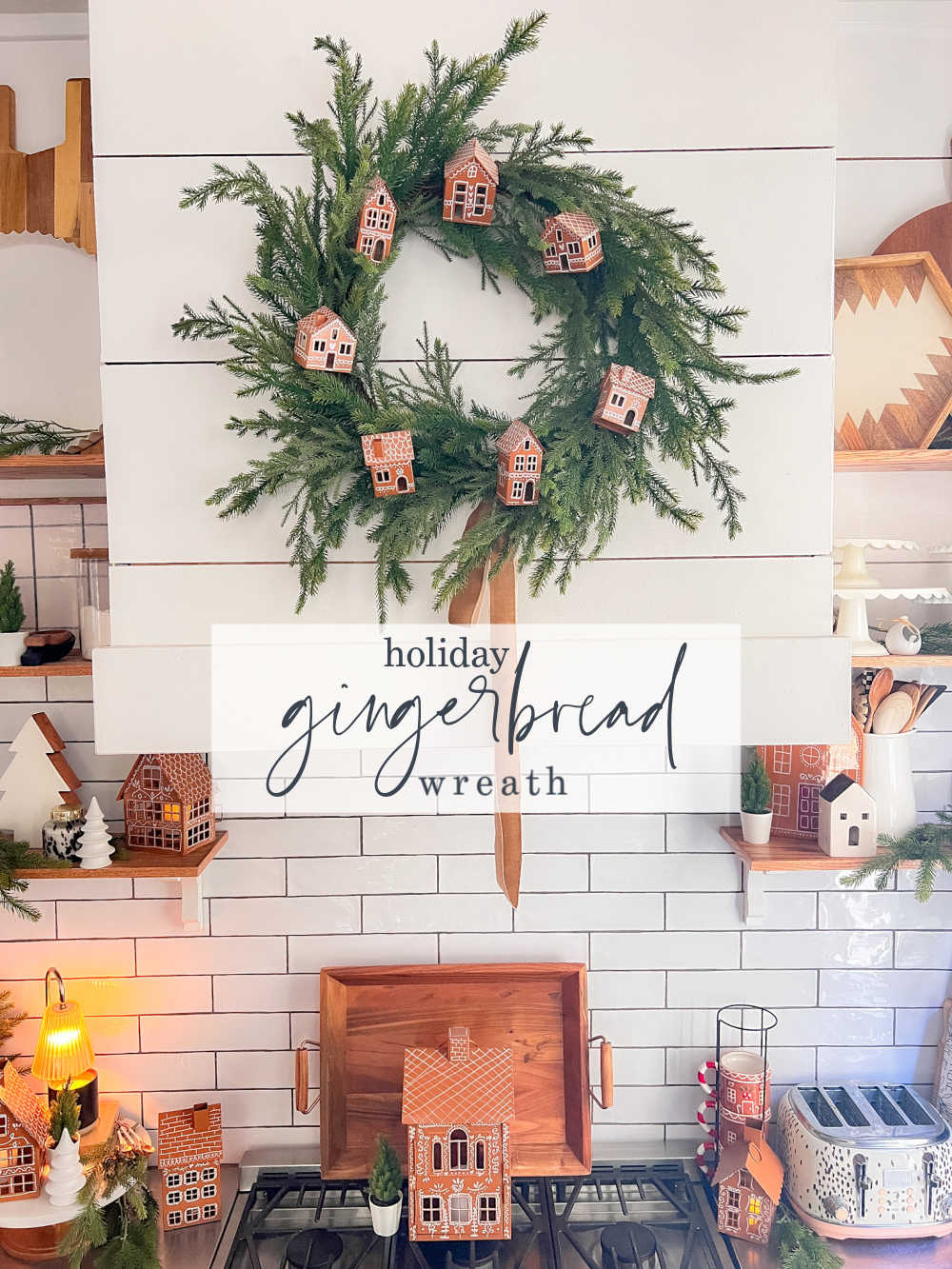 Sprucing Up with Spray Paint and Paint Pens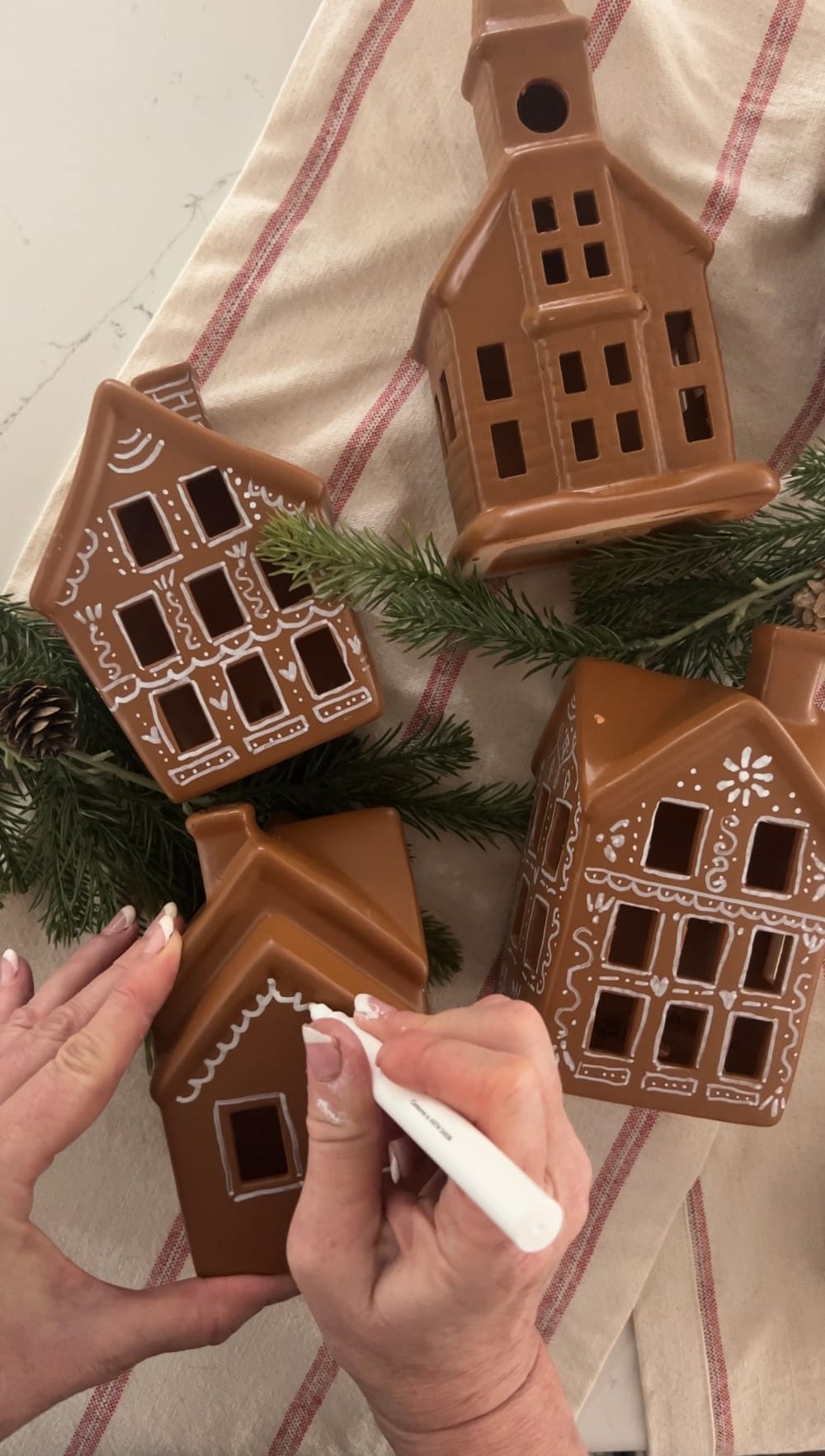 To achieve this festive transformation, I stuck to the winning combination of spray paint and non-smudge paint pens that worked wonders on my galvanized lanterns and houses. However, this time around, I wanted to add a 3-dimensional element to bring the gingerbread magic to life.
Experimenting with Puffy Paint and Opting for Precision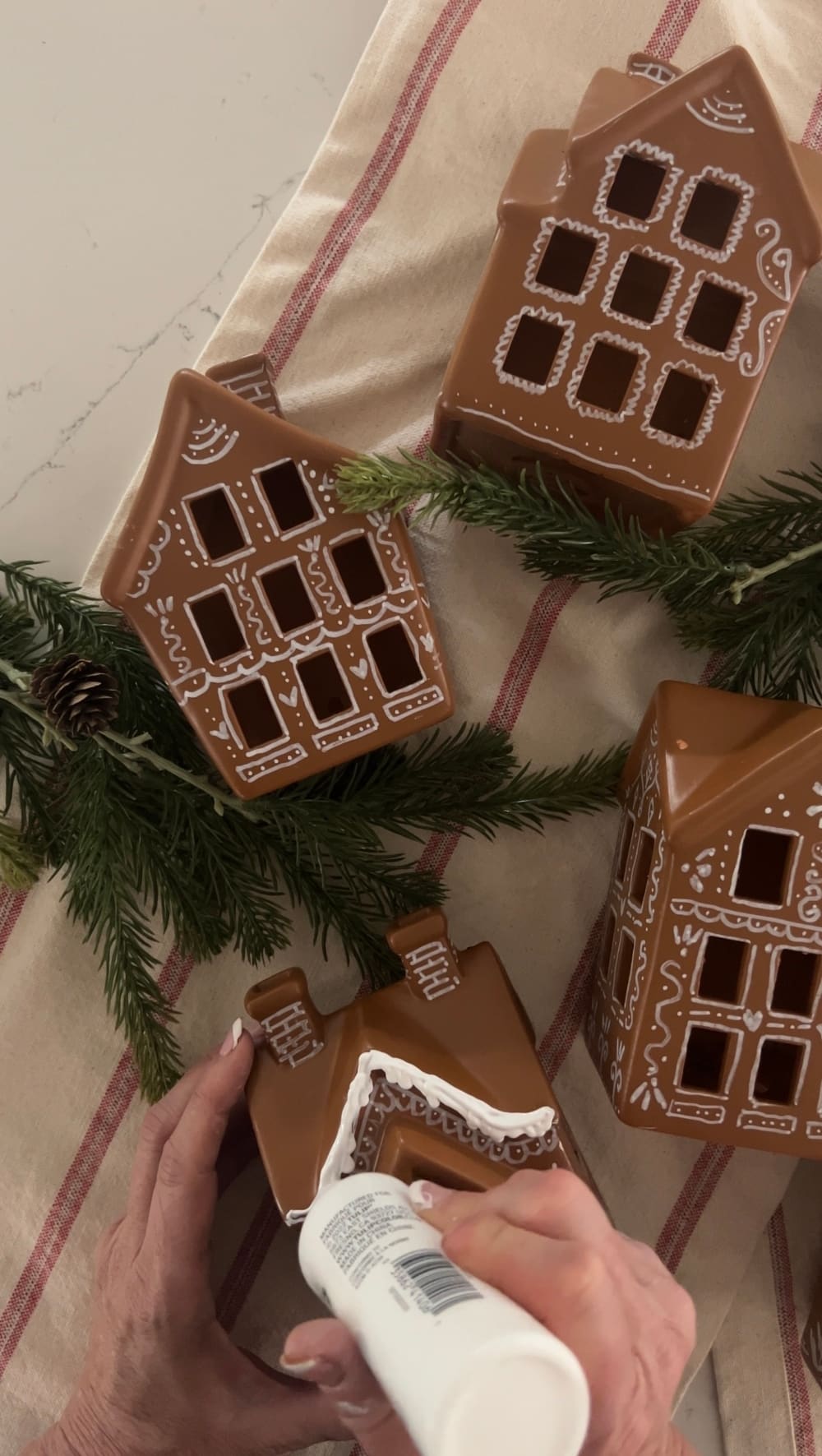 Initially, I experimented with puffy paint to create intricate details on the ceramic houses. The idea was to replicate the icing and candy decorations you'd find on a classic gingerbread house. However, the puffy paint turned out to be a bit too thick for my liking, resulting in a somewhat sloppy appearance. Learning from this, I decided to switch gears and rely on the precision of paint pens for the finer details.
Infusing Personality with Finer Details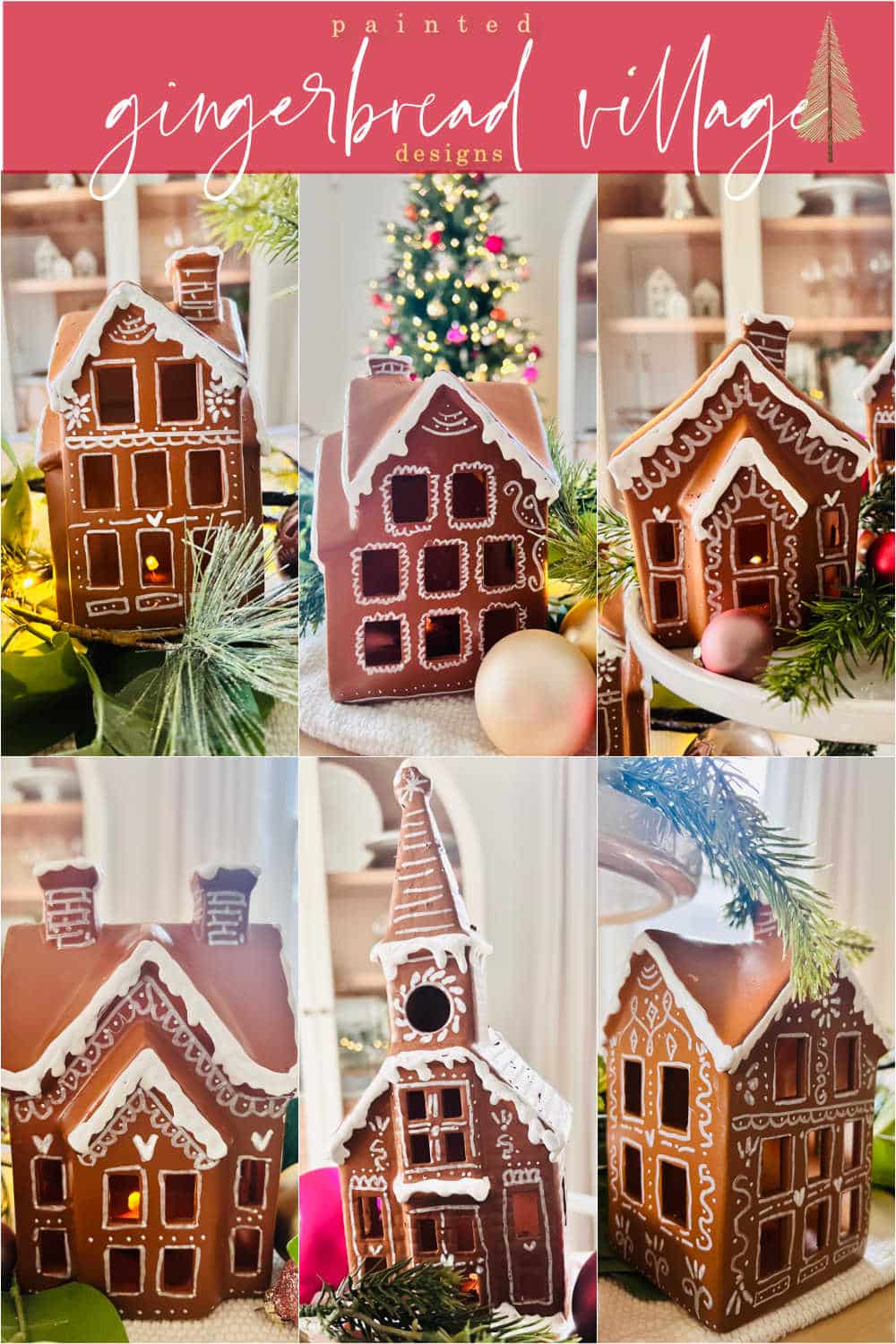 The transformation process was both joyful and therapeutic. I loved coming up with different decorating swirls and motifs. I have included a close up of the different houses details for inspiration. The paint pens allowed me to infuse personality into each miniature dwelling, turning them into unique gingerbread creations.
Snowy Accents with Puffy Paint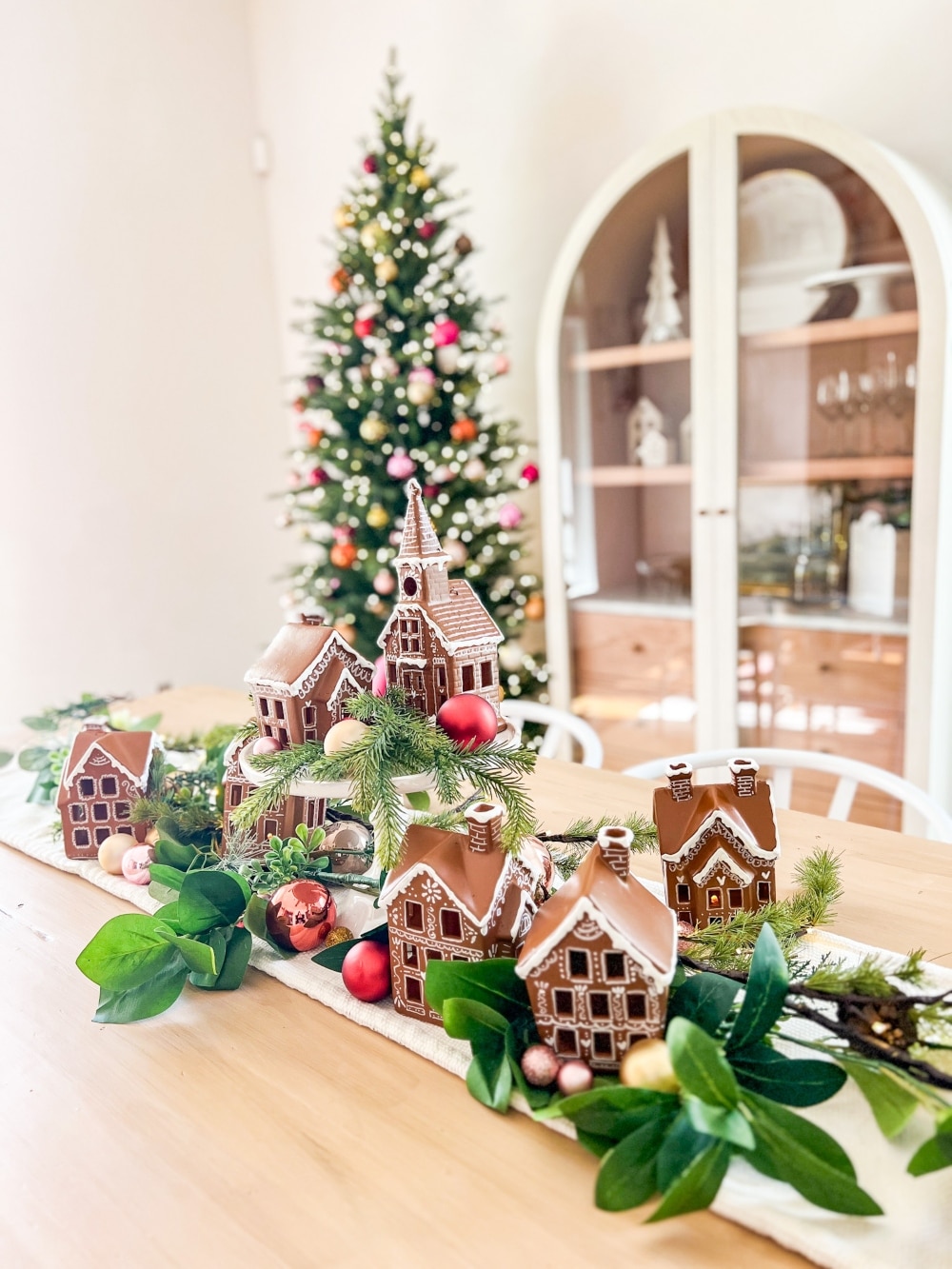 One of my favorite touches was using puffy paint at the tops of the houses to simulate a layer of snow. It added a delightful wintry element to the scene, making the village look like a magical, sugar-coated wonderland. The combination of the warm gingerbread hues and the snowy accents created a perfect balance of coziness and winter enchantment.
Sharing the Joy of Gingerbread Creativity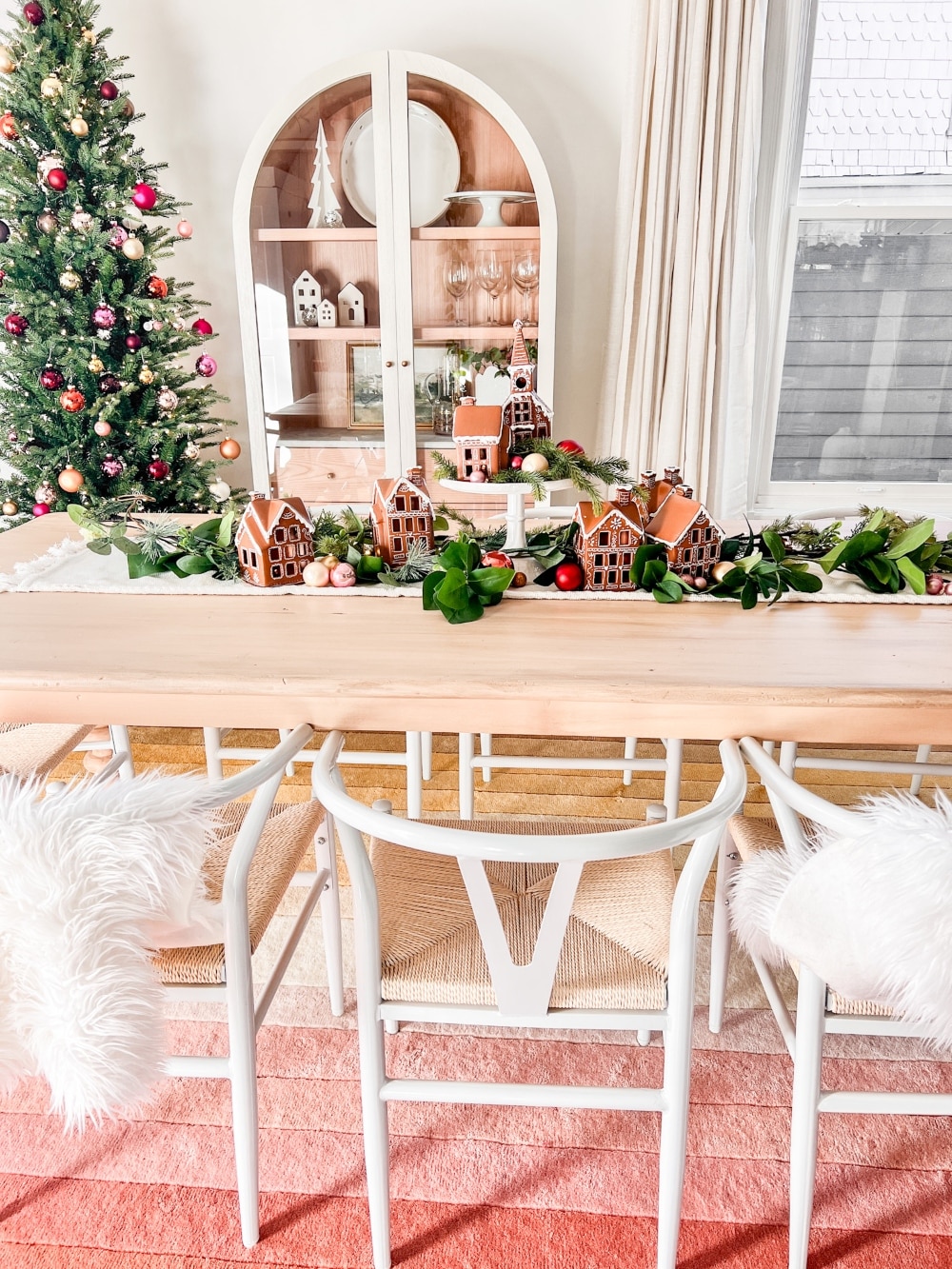 As I worked on this project, I couldn't help but think of all the creative possibilities that come with a gingerbread theme. It's not just about painting; it's about transforming ordinary objects into edible-looking masterpieces that bring joy to everyone who sees them. The Gingerbread Village has become the centerpiece of my holiday decor, eliciting smiles and admiration from friends and family alike.
Inspired by Friends and the Gingerbread Community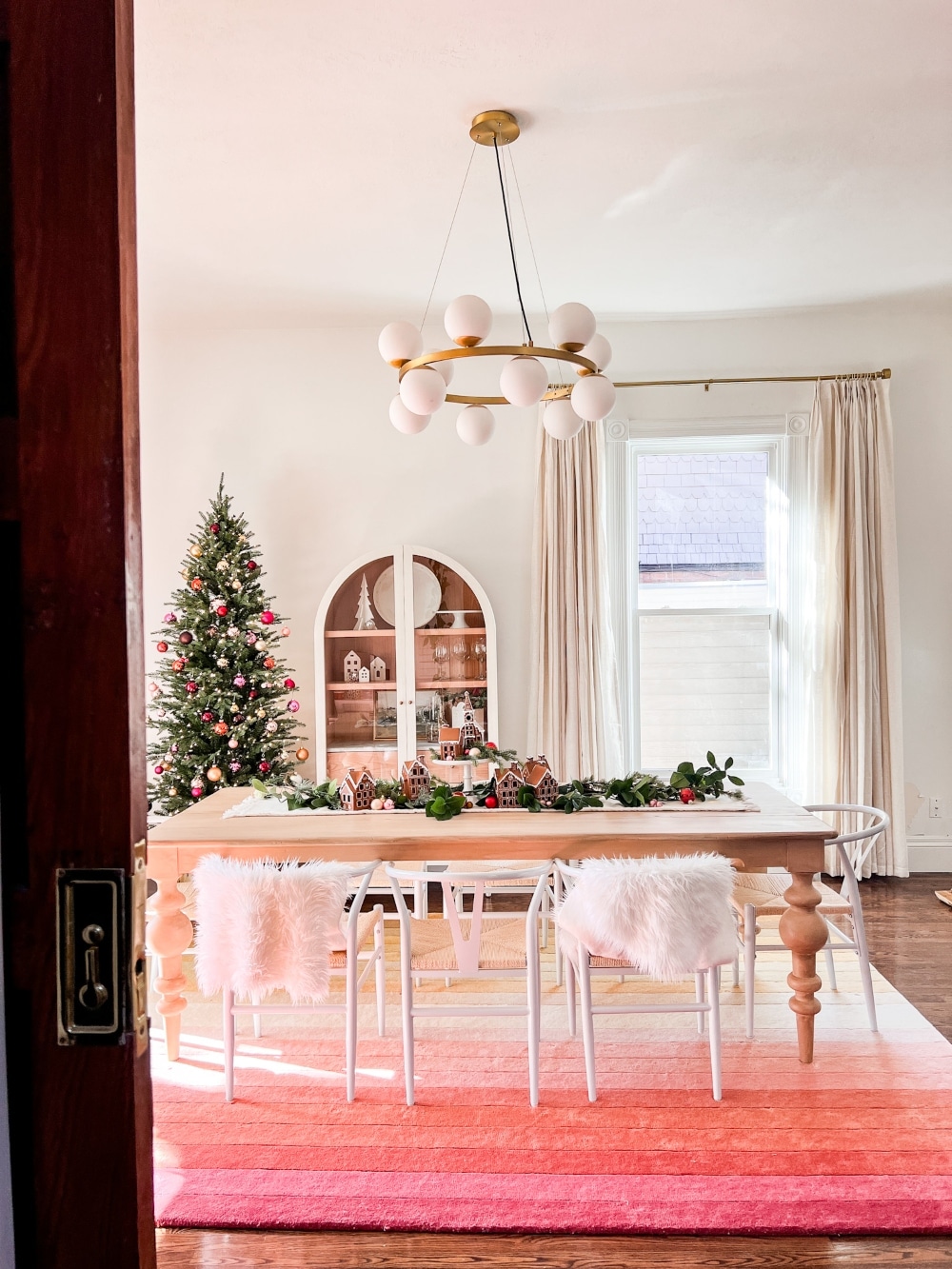 But my festive journey doesn't end here. I've been inspired by the creativity of my friends who have embarked on their own gingerbread-themed projects. From gingerbread wreaths to gingerbread-scented ornaments, the holiday spirit is alive and thriving. The sense of community and shared enthusiasm for bringing a bit of sweetness into our homes has made this Christmas season truly special.
More Gingerbread Goodness
If you're looking for more inspiration, check out these amazing gingerbread-themed projects from my talented friends. Whether you're a seasoned crafter or a holiday decorating enthusiast, there's something magical about turning the ordinary into the extraordinary, one gingerbread creation at a time.
All Supplies are Linked
Are the supplies in this post are linked in my LTK shop — @tatertotsandjello.
BLOGGER'S BEST GINGERBREAD HOUSES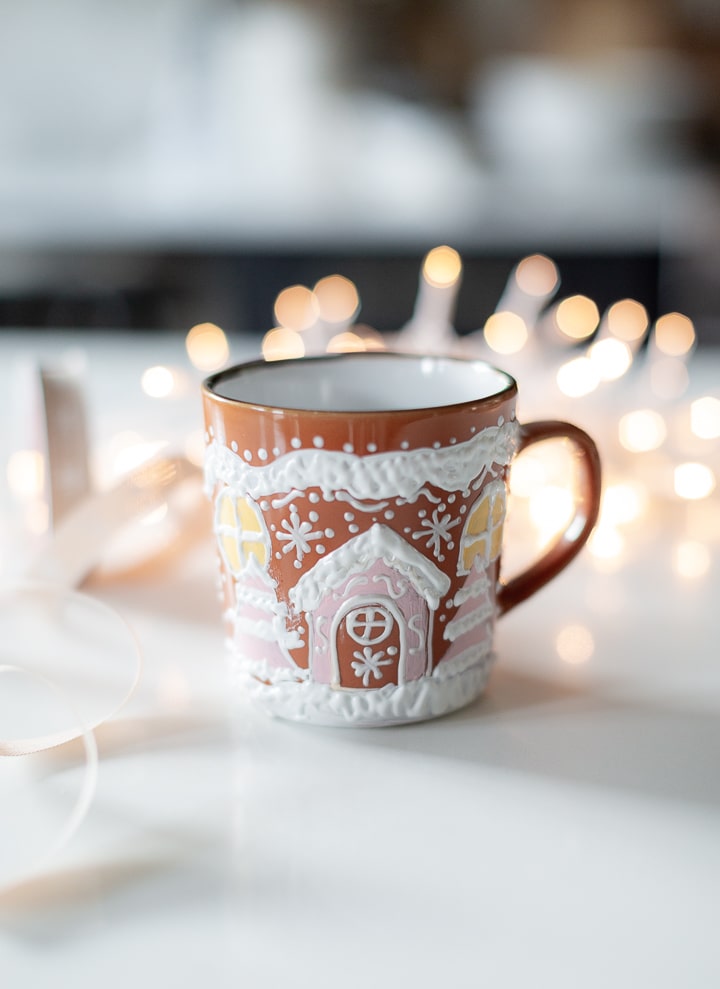 Viral Gingerbread House Mug | Craftberry Bush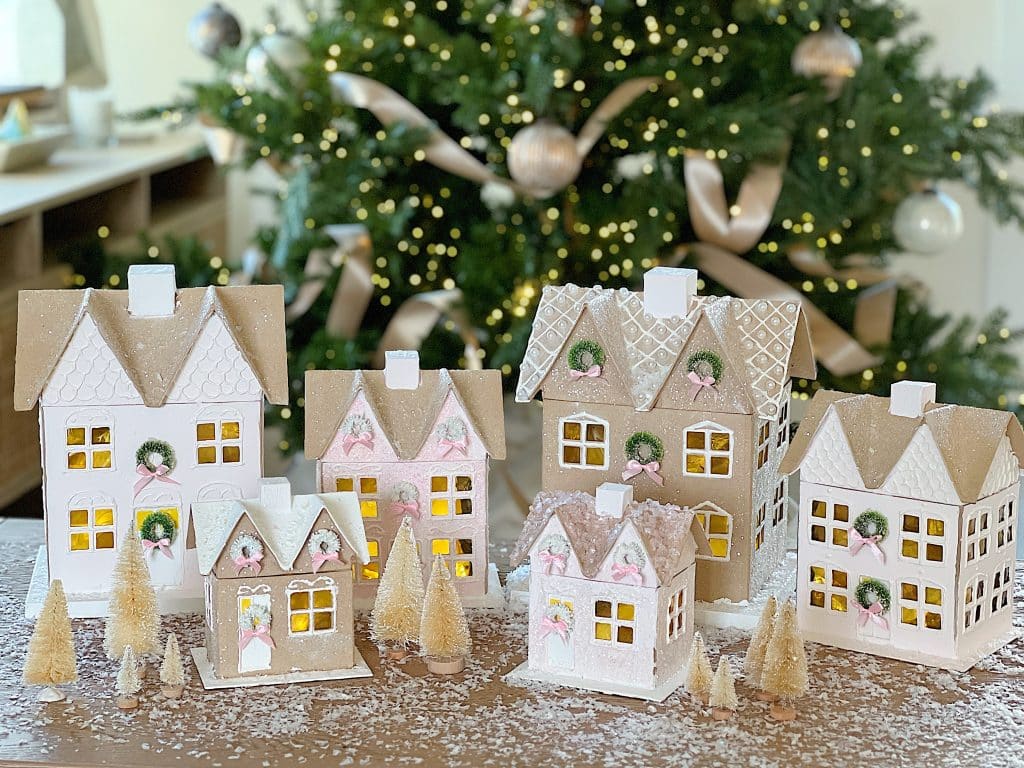 The Best DIY Christmas Gingerbread Houses | My 100 Year Old Home
I had so much fun creating the best Christmas gingerbread houses and I love how they turned out. They were so easy and will last forever!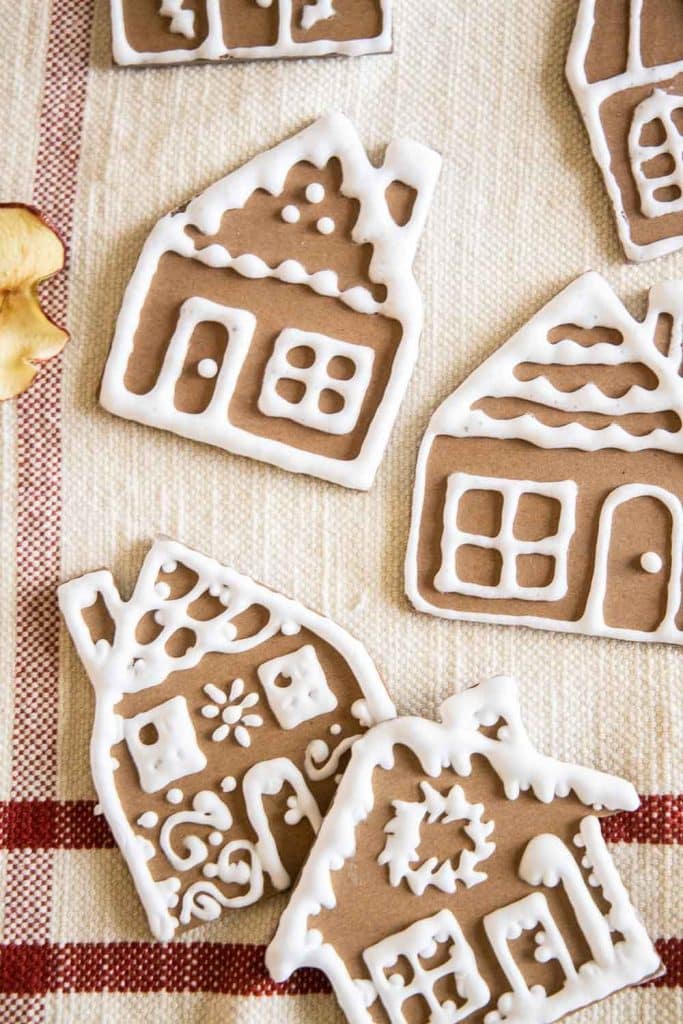 DIY Gingerbread House Ornaments with Homemade Puff Paint | Twelve on Main
Make these easy reusable gingerbread house ornaments! I used my Cricut Maker to cut out the shapes and a homemade puff paint to decorate them!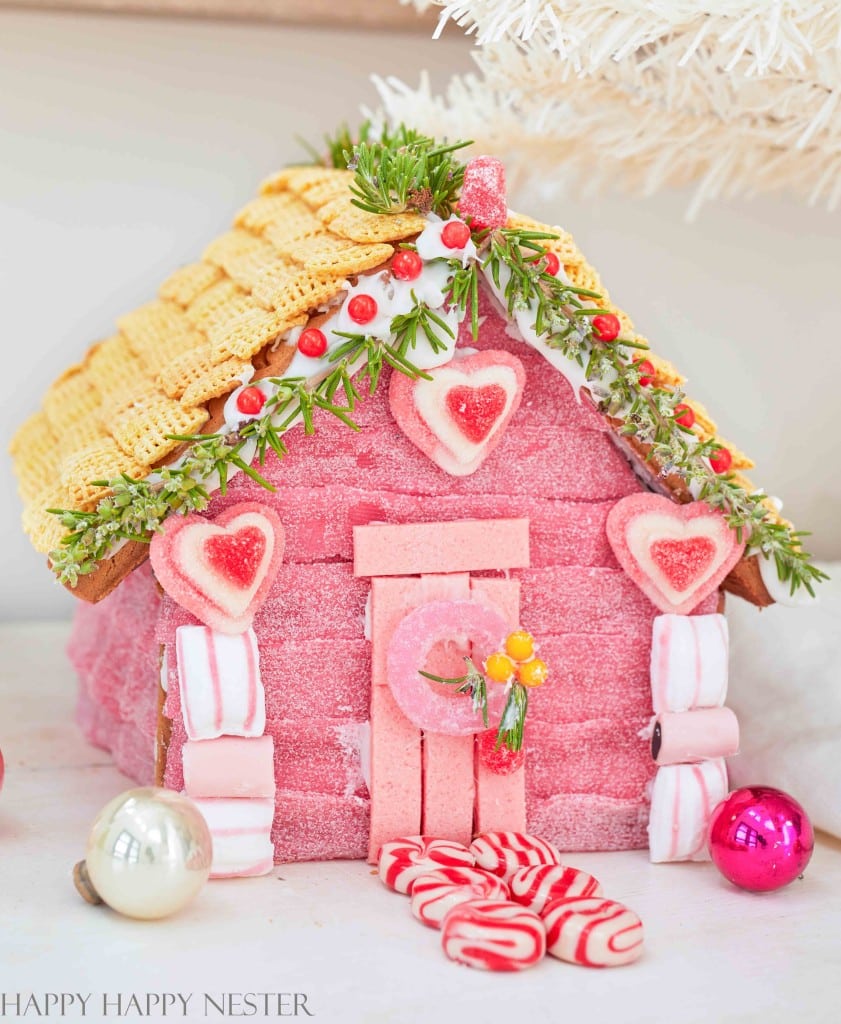 Cool Gingerbread House Ideas | Happy Happy Nester
Get ready for the holidays with creative gingerbread house ideas, including charming ornaments and mugs adorned with gingerbread designs. Add a festive touch to your decor with these delightful gingerbread-themed accessories.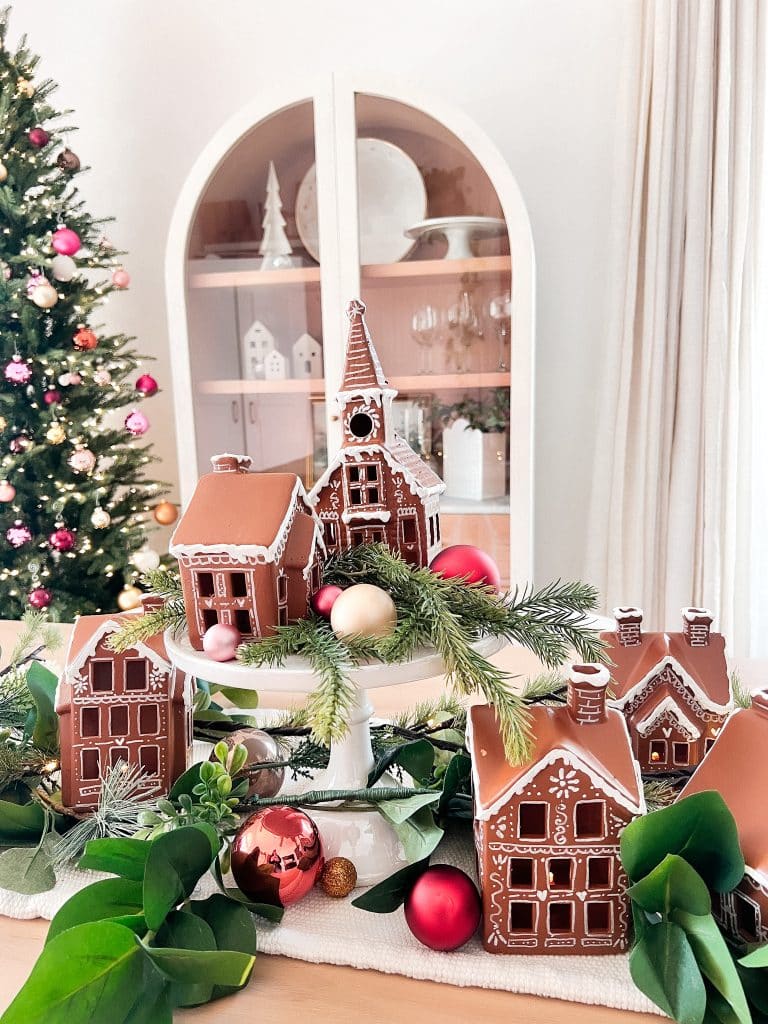 Turn a Ceramic Village into a Gingerbread Village | Tatertots And Jello
Revamp a plain ceramic Christmas village into a festive delight using spray paint, a white paint pen, and puffy paint. A base of spray paint provides a clean slate, while the white paint pen adds intricate details inspired by Pottery Barn's gingerbread houses. Puffy paint adds the final touch, creating a personalized and whimsical holiday village.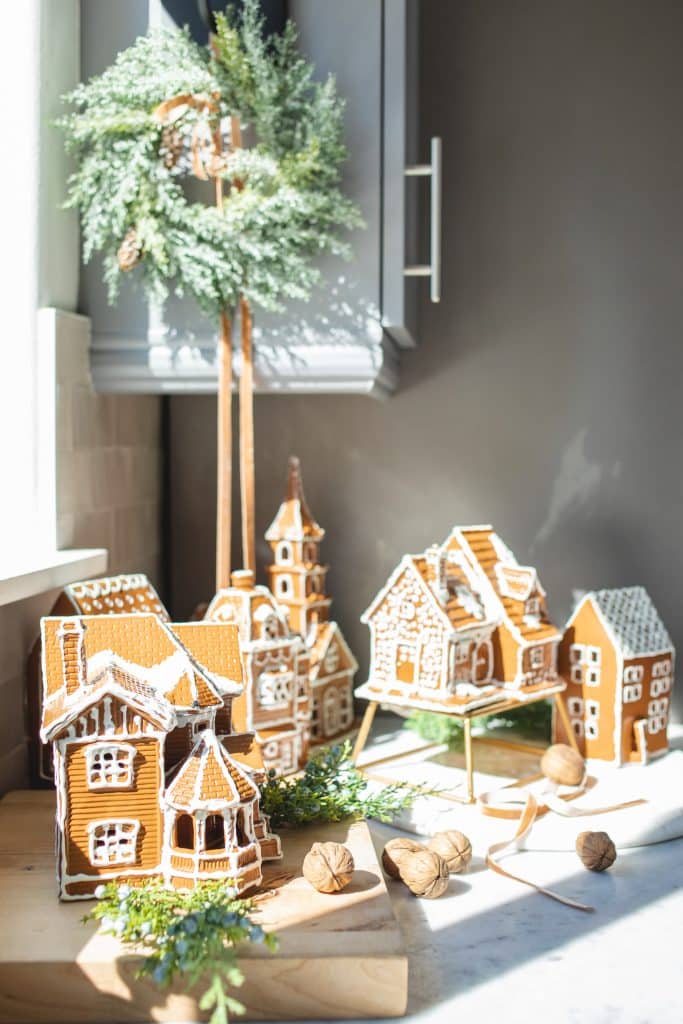 DIY Gingerbread Village | My Sweet Savannah
Thrifted and oh so easy Pottery Barn gingerbread village look alikes!
In conclusion, the transformation of my ceramic village into a Gingerbread Village has been a delightful journey filled with creativity and festive spirit. The combination of spray paint, paint pens, and a touch of puffy paint snow has turned these simple ceramic structures into a whimsical holiday display. As the season unfolds, I look forward to seeing the gingerbread magic spread far and wide, creating a sense of joy and wonder for all who encounter it. Happy crafting and happy holidays!
xoxo