Free Patriotic 4th of July Nautical Prints. Need a last-minute idea? Print out these adorable patriotic banner for instant 4th of July decor!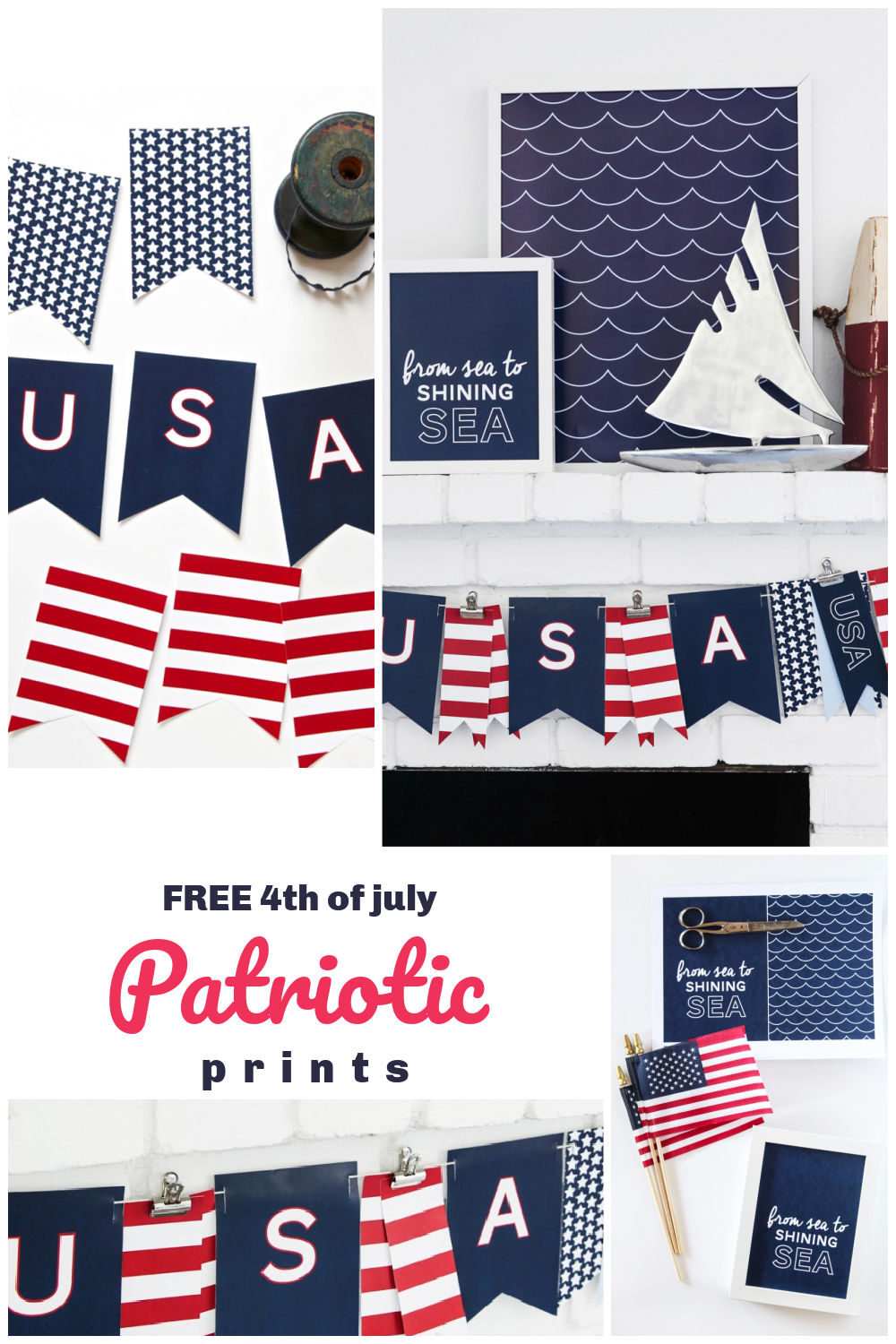 Free Patriotic 4th of July Nautical Prints
It's time to dig out the patriotic decor — yay! Aimée's favorite holiday is the Fourth of July, and she gets pretty excited about making things festive. Last year we shared this fun USA banner, and this year Aimée designed coordinating, patriotic 4th of July nautical prints that we are giving to you today.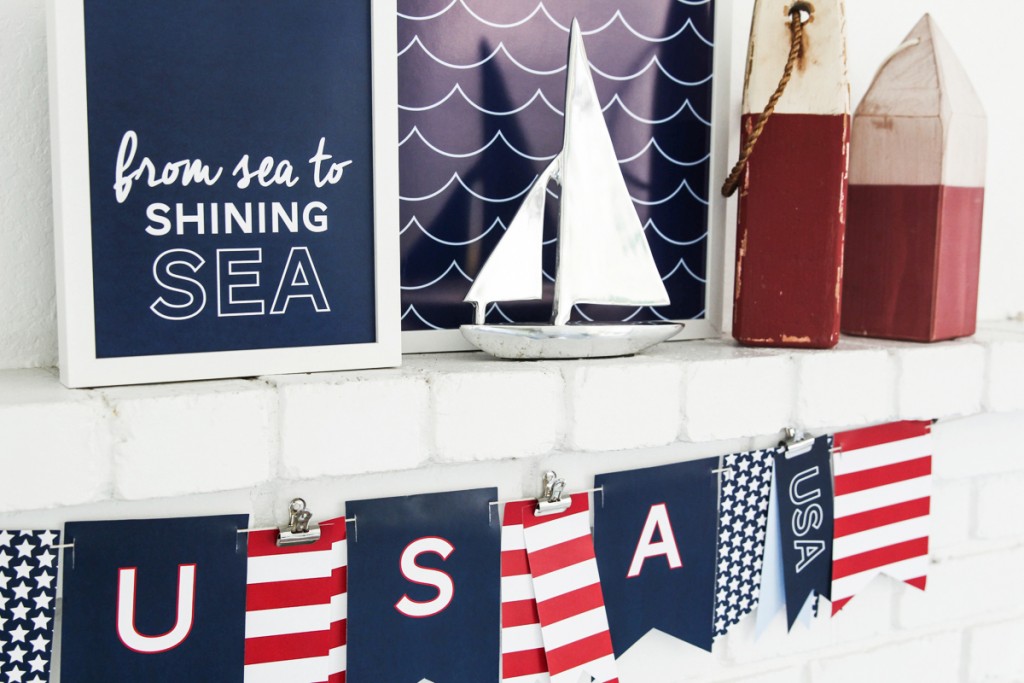 Sea to Shining Sea Prints
We were inspired to create patriotic decor centered on words from the song America the Beautiful. This mantle would be super easy to create in your home with our free printables.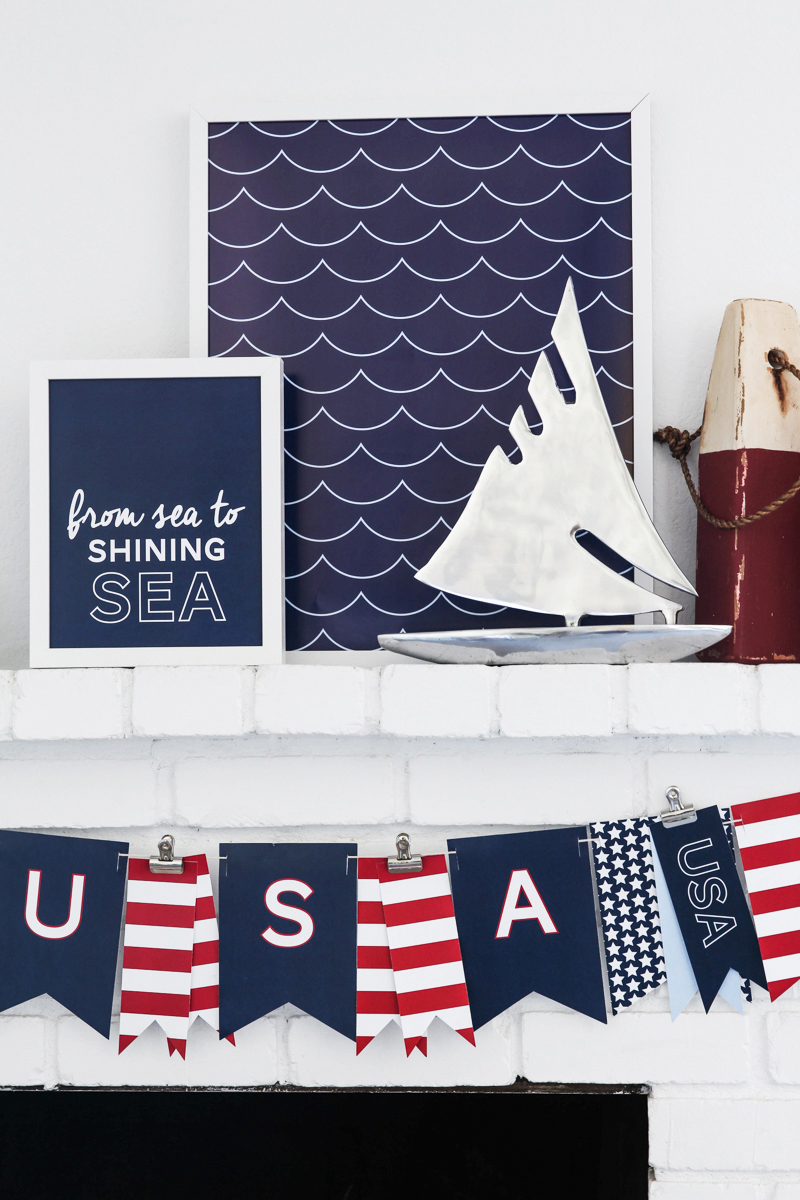 Free USA Banner
Print out this USA banner and Sea to Shining Sea prints for INSTANT patriotic decor. The waves print is printed as a 16×20 and the quote as an 8×10 (together they were less than $10!) if you send them out to be printed. We framed them in simple, white frames — our favorite are the RIBBA frames from IKEA.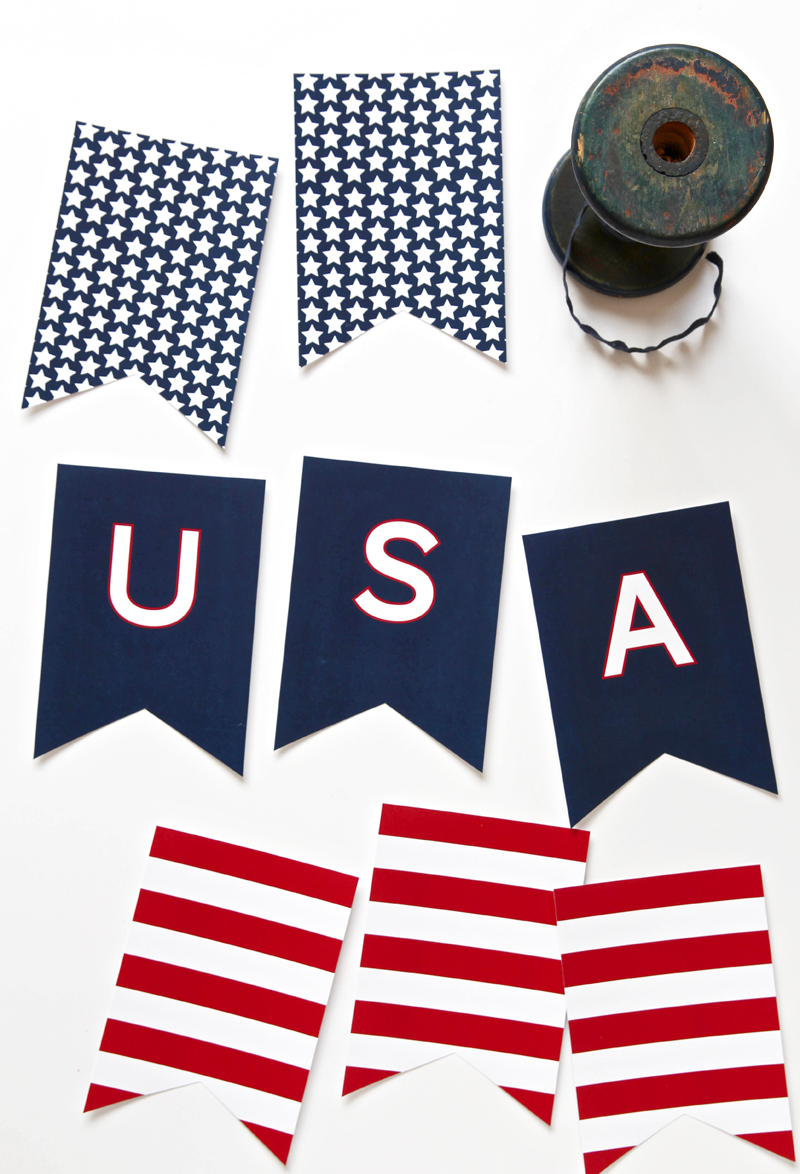 Choose Which Prints Fit Your Home
The free download includes the wave and quote printables in a few different sizes so you can choose what works best for your space.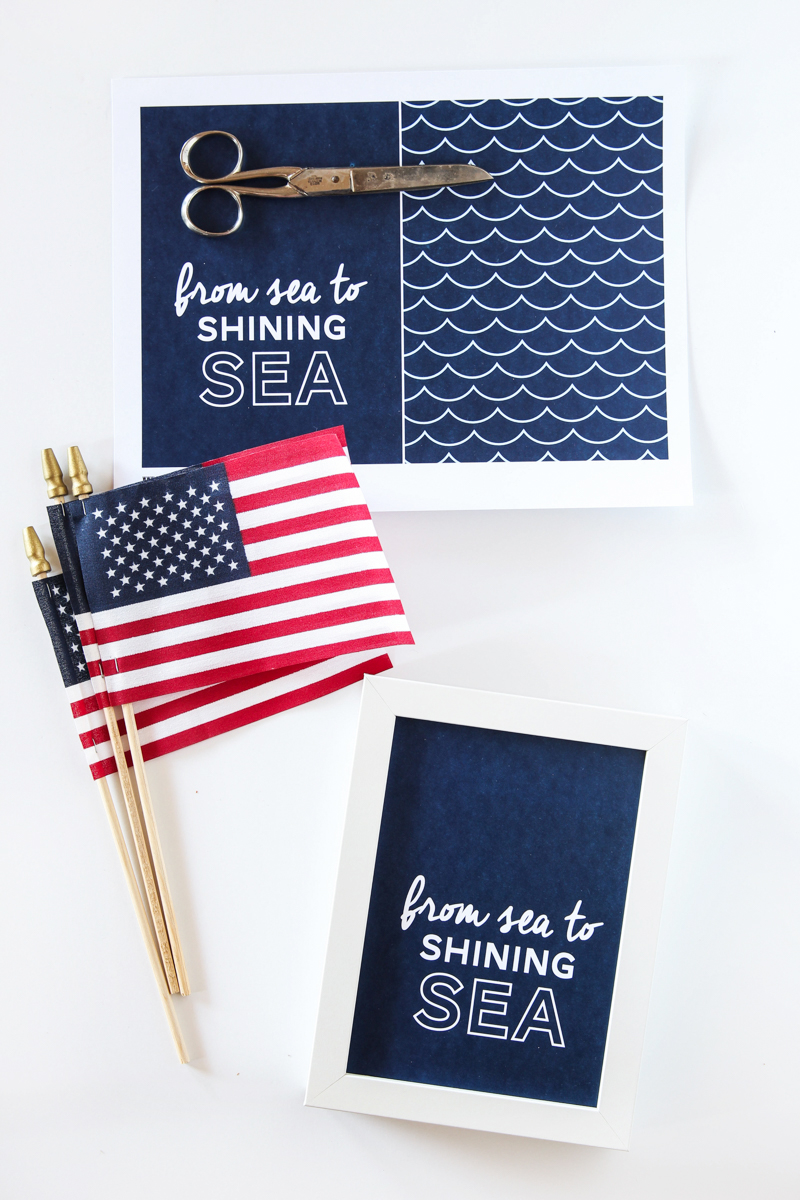 Print Out Free 4th of July Banner
Complete the look by adding in a few of your favorite nautical decorations or just a jar filled with USA flags. You can print out the banner and signs or send them off to Walgreens or CVS for same-day printing. You can also have the signs printed out in larger sizes if you send them off to be printed! I love using the same-day printing option. You can send them off and have festive 4th of July decor hanging up in your home tonight!!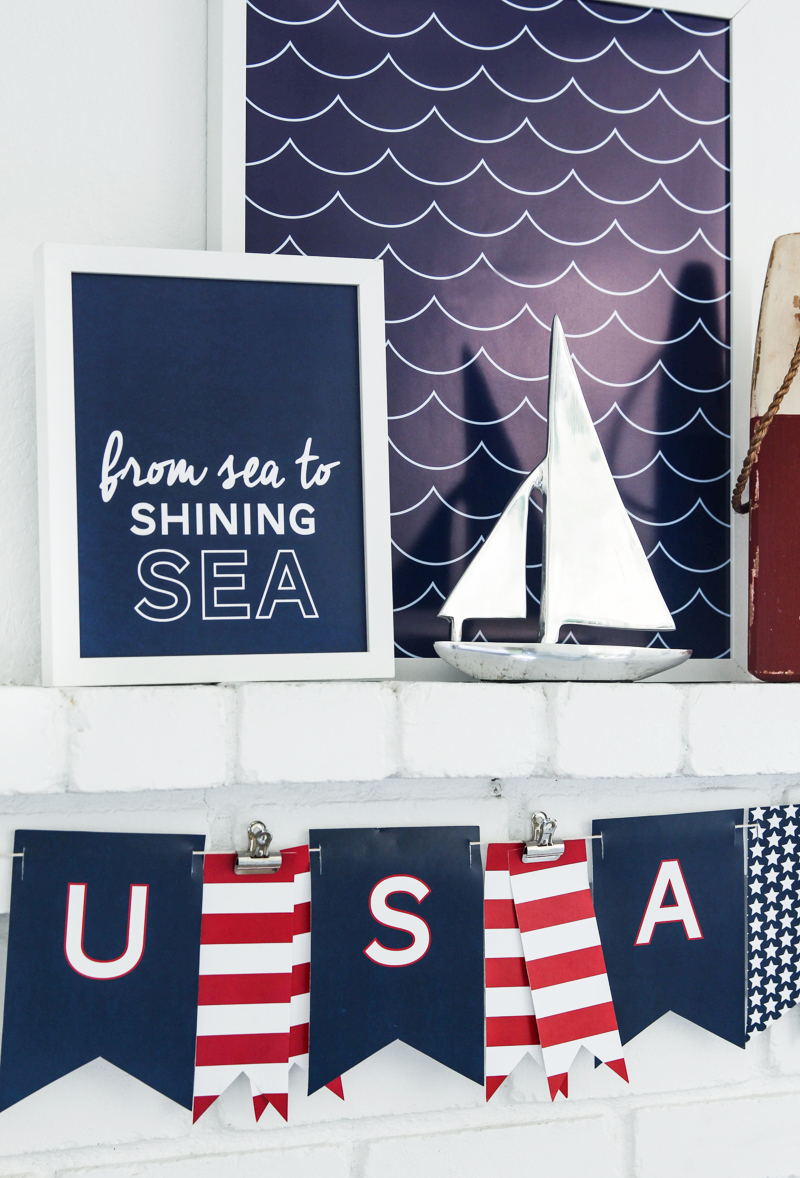 :: Download the free printable USA Banner
:: Download the free Sea to Shining Sea Prints
**********
Thanks! I absolutely LOVE those prints, and think they would look amazing on any mantel! Paging Supermom always has fun, creative ideas! Here are a few I think you'll love: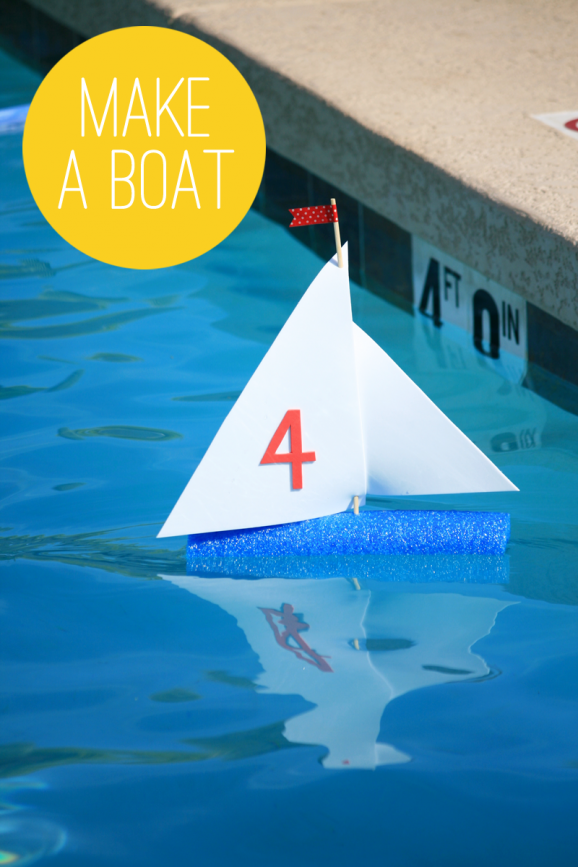 Here's a quick and easy craft idea for the kids. Make Pool Noodle Boats! So easy!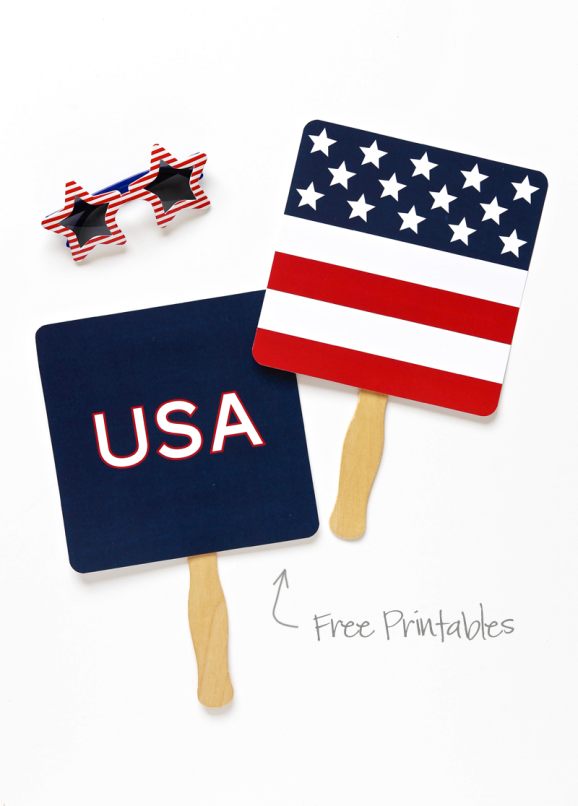 And if you need something to wave at the parade, they have you covered with these Free 4th of July Printables!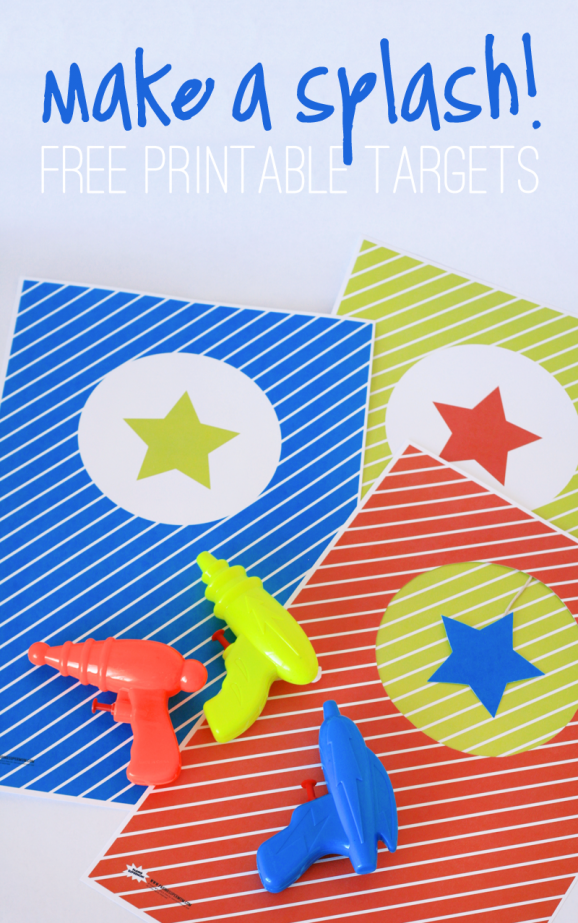 And, use their Free Water Gun Targets for some outdoor fun!
Make sure to Visit Paging Supermom! and




xoxo