January 2020 Declutter Organization Challenge with free printable calendar! Organize your home, one space at a time, and have it all done in ONE month.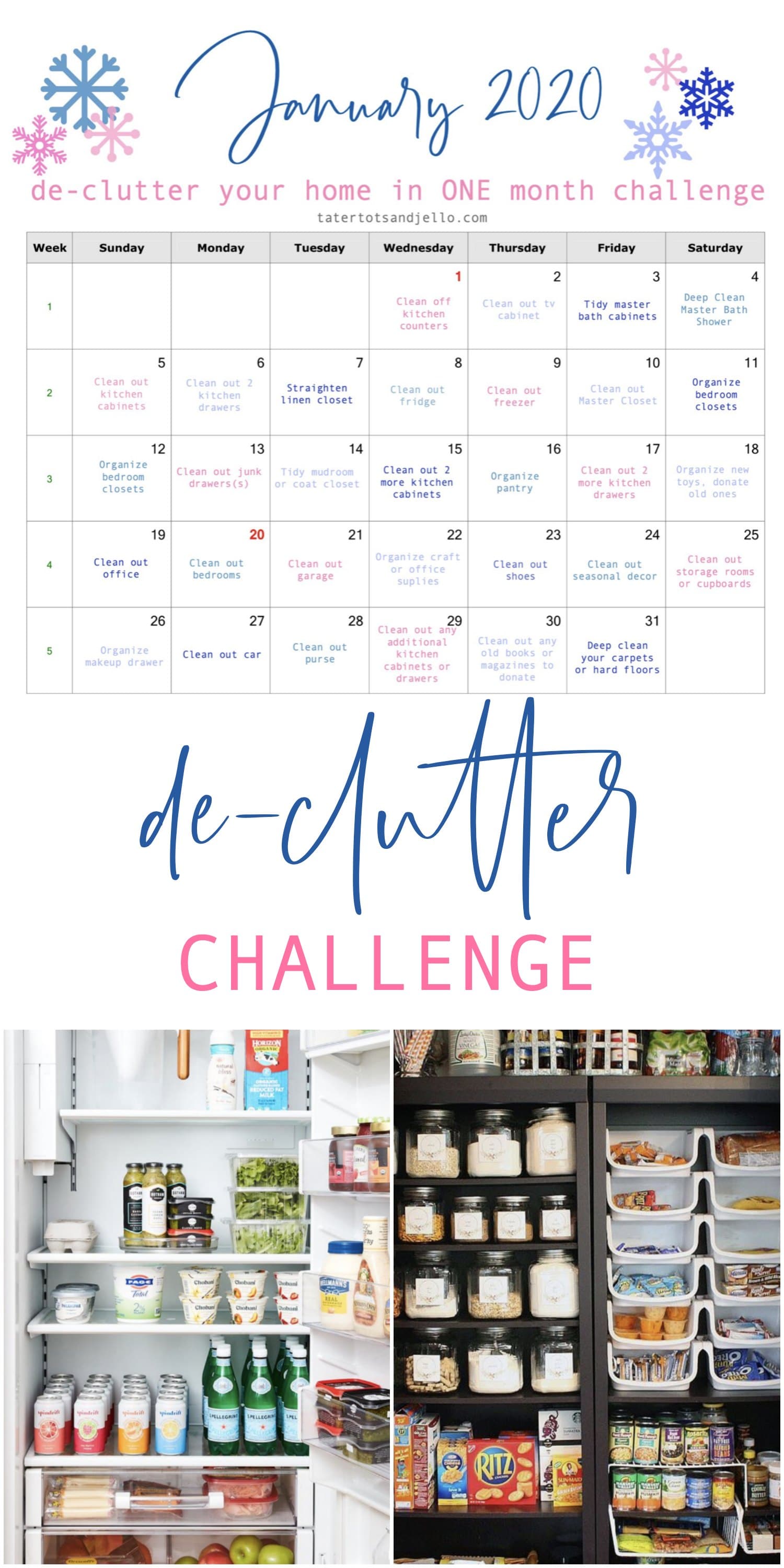 New 2020 January Declutter Organization Calendar
Happy 2020!! It's the start of a new year AND a new decade. I am SO excited! I had so much fun collaborating with YOU last year and I can't wait to do it again and see YOUR de-cluttered homes!!
Clean up ONE area in Your Home Each Day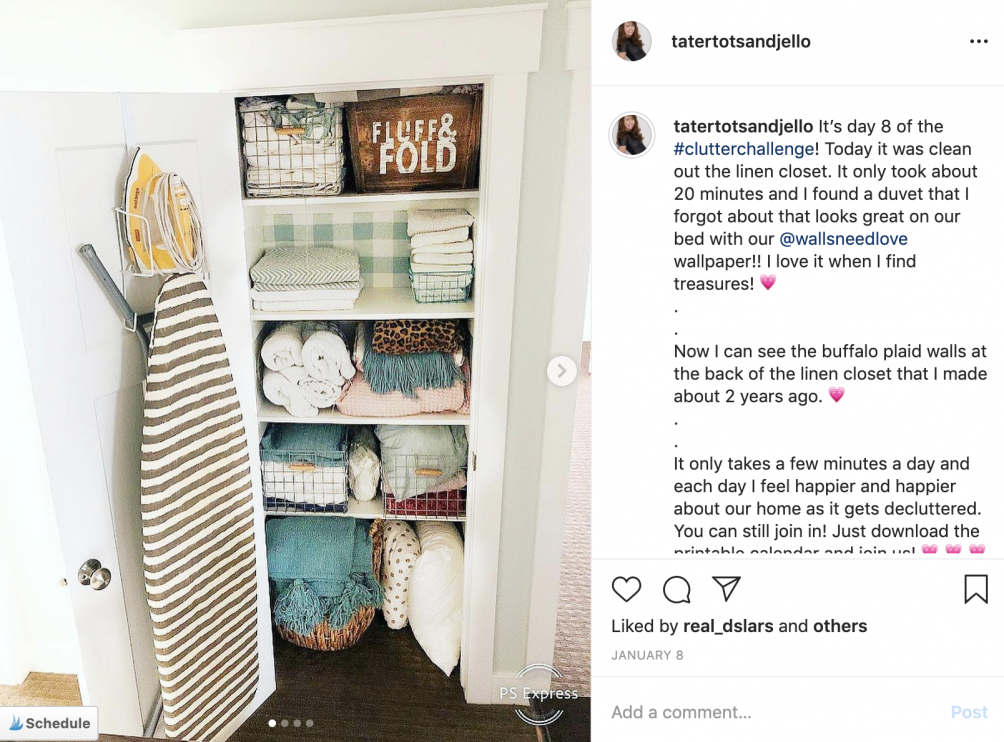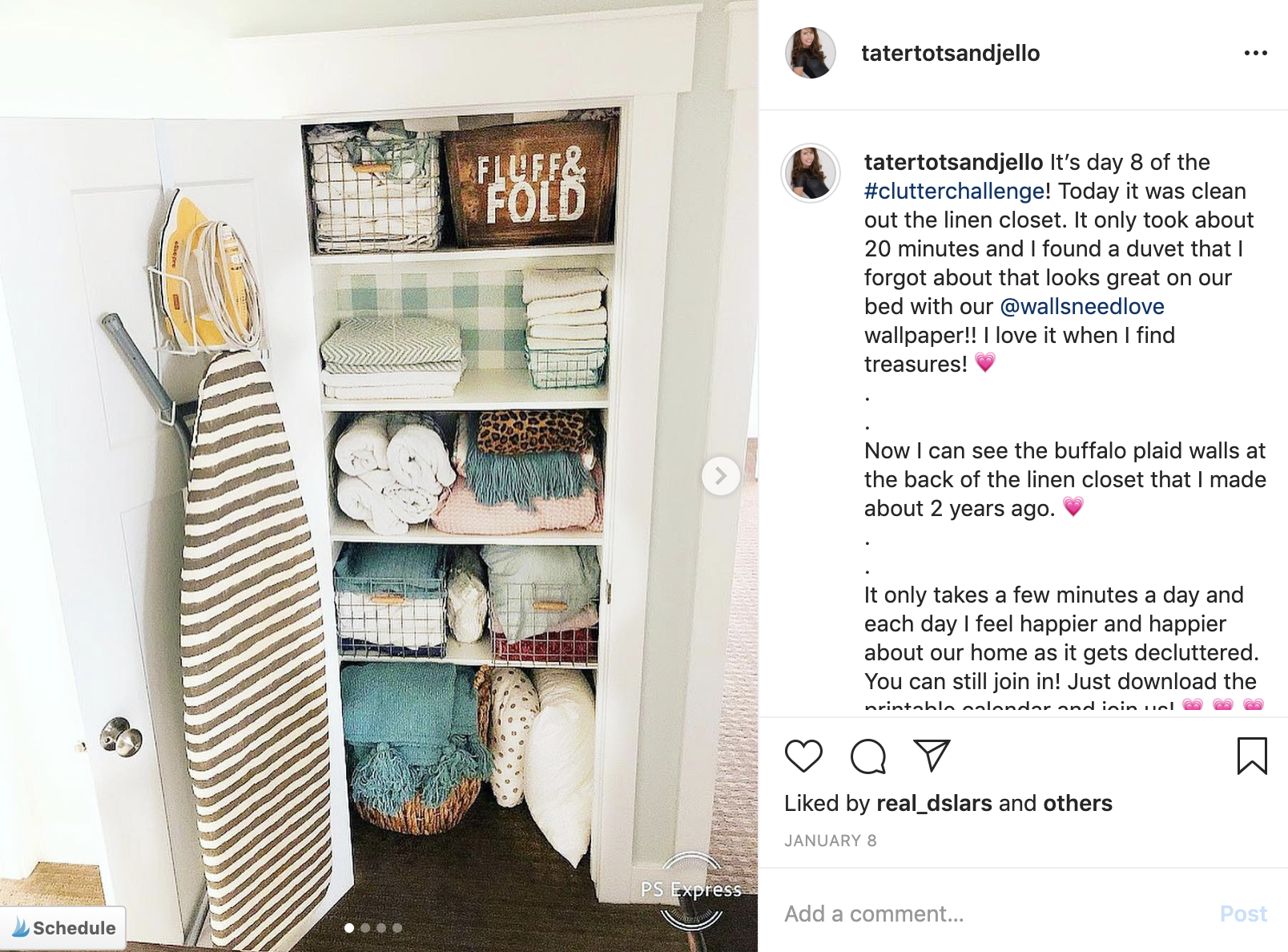 I've created another printable calendar with ONE place to organize in your home each day. By the end of the month we will all have a more organized, more beautiful home!
Clean Kitchens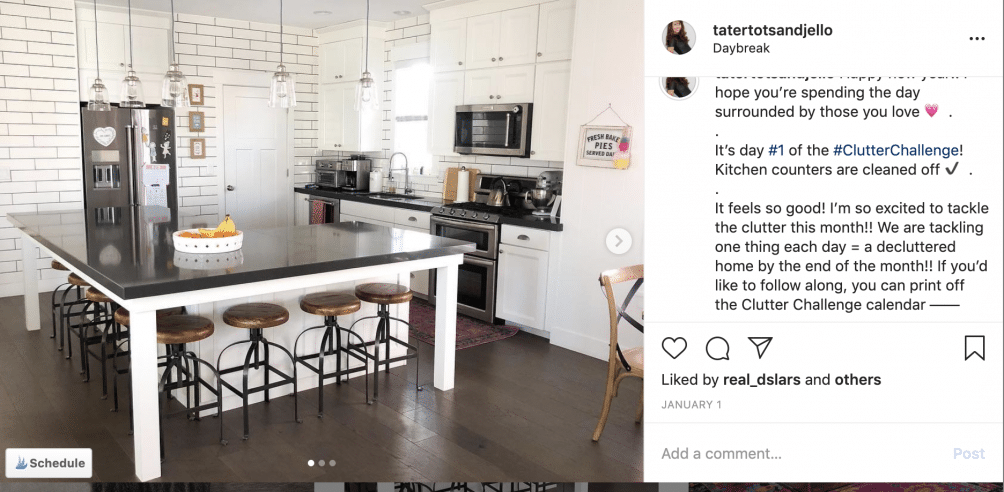 This calendar has a day for each of the places in your home – from drawers, to pantries, to bedrooms to closets.
Share Your Spaces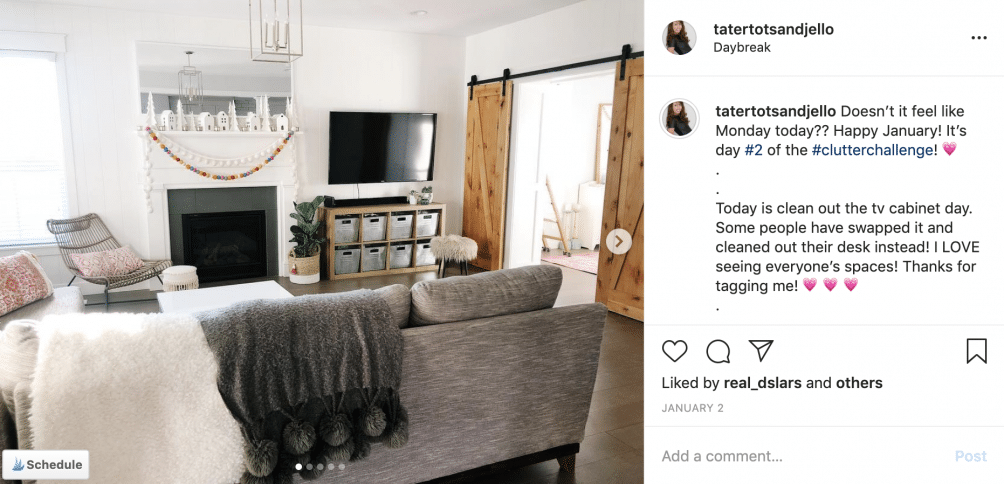 Let's share our organization wins and cheer each other along! On Instagram and Facebook, post YOUR spaces this month and use the hashtag — #TatertotsDeclutterChallenge so we can see YOUR home!
Organized Spaces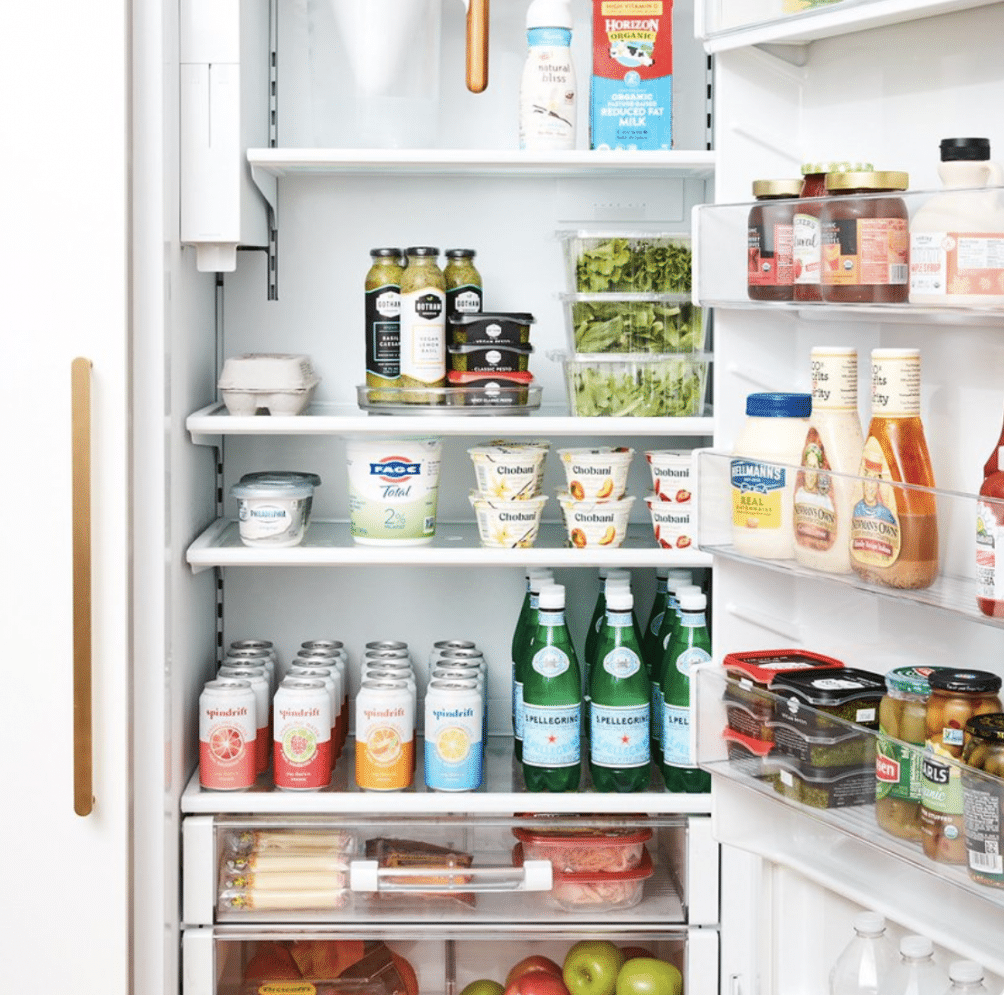 Here are a few of the spaces in our old home that got organized last year. We are SO excited to be in our new #1891AvenuesCottage. We are remodeling our new (old) home right now and I can't wait to get everything more organized!
Just right click on the link above and save the January Calendar to your computer, then put the calendar somewhere in your home so you can keep on track of the organization challenge. I can't wait to see YOUR projects!!
Organize Every Space
If there is a day on the calendar that doesn't fit to YOUR home, just substitute another space for that day. For example, we don't have a garage at our new home. So on the garage clean out day I will substitute our laundry room for that day.
Follow Along on Instagram
Follow along with the hashtag #TatertotsDeclutterChallenge and I will also be sharing the organization of our #1891AvenuesCottage home on my @tatertotsandjello page!
Have a Beautiful Day!
xoxo