I partnered with Walmart to create an easy and fun New Year's Eve party dip station. All opinions are my own.
New Year's Eve Dip Station with Free Printable Cards! Start a new NYE tradition with a fun dip station. It's perfect for game night and super bowl parties too!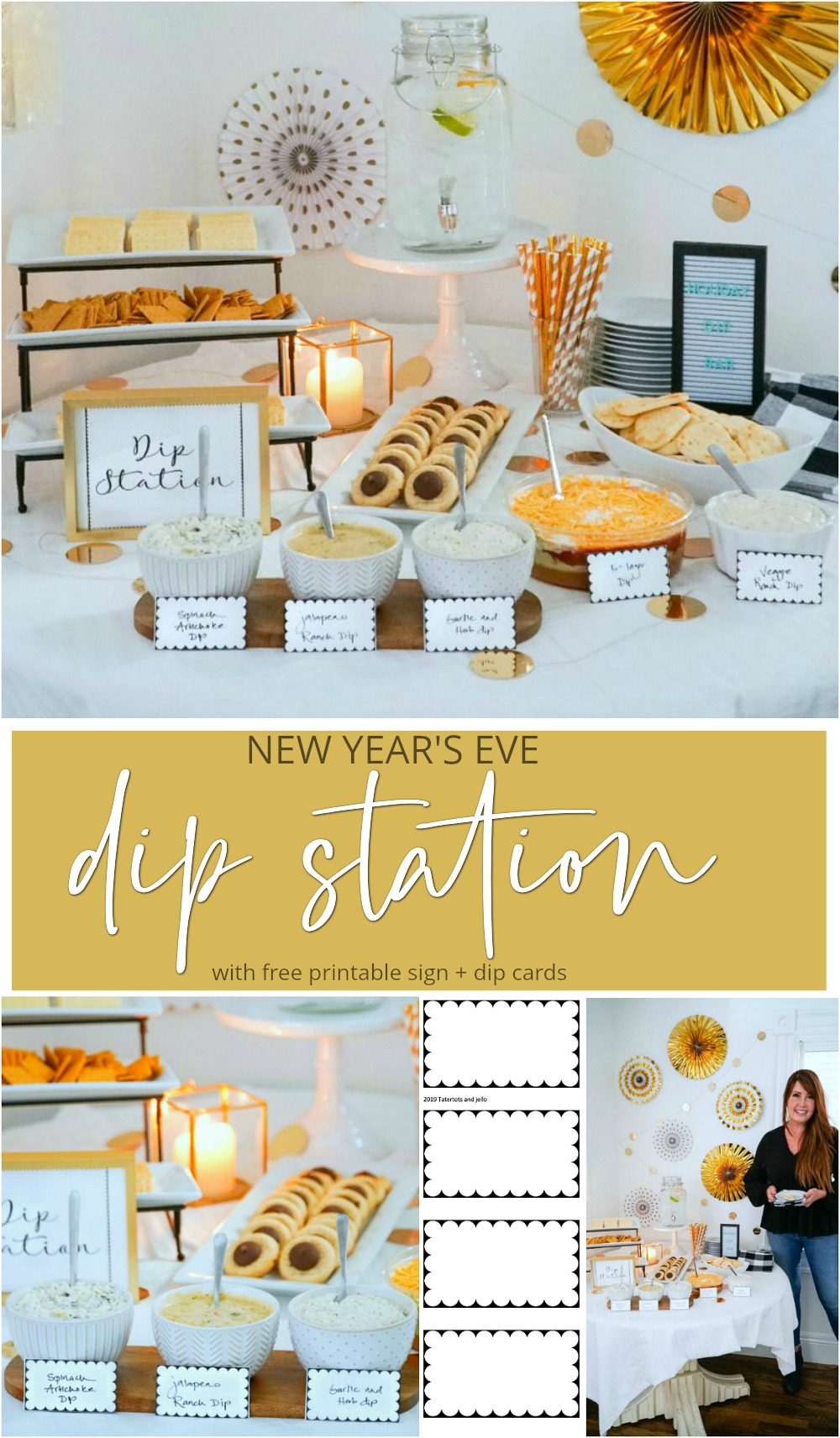 New Year's Eve Dip Station
Do you have any New Year's Eve traditions? We love getting together with our family and friends for NYE game night! It's so fun to play games while waiting for the New Year to begin!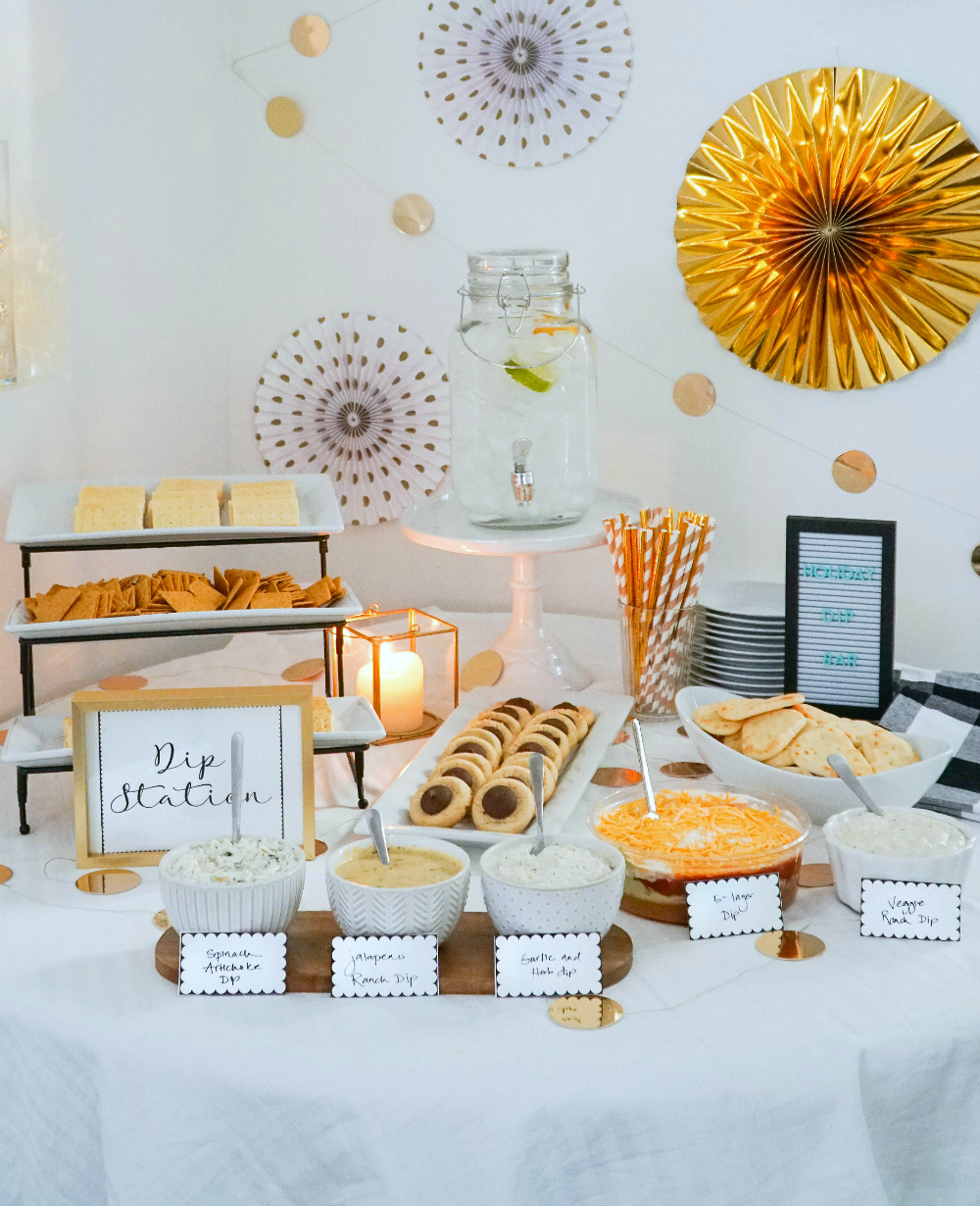 New Year's Eve Dip Table
This year we created a New Year's Eve Dip Table where our guests can grab yummy dips and treats while we play games together.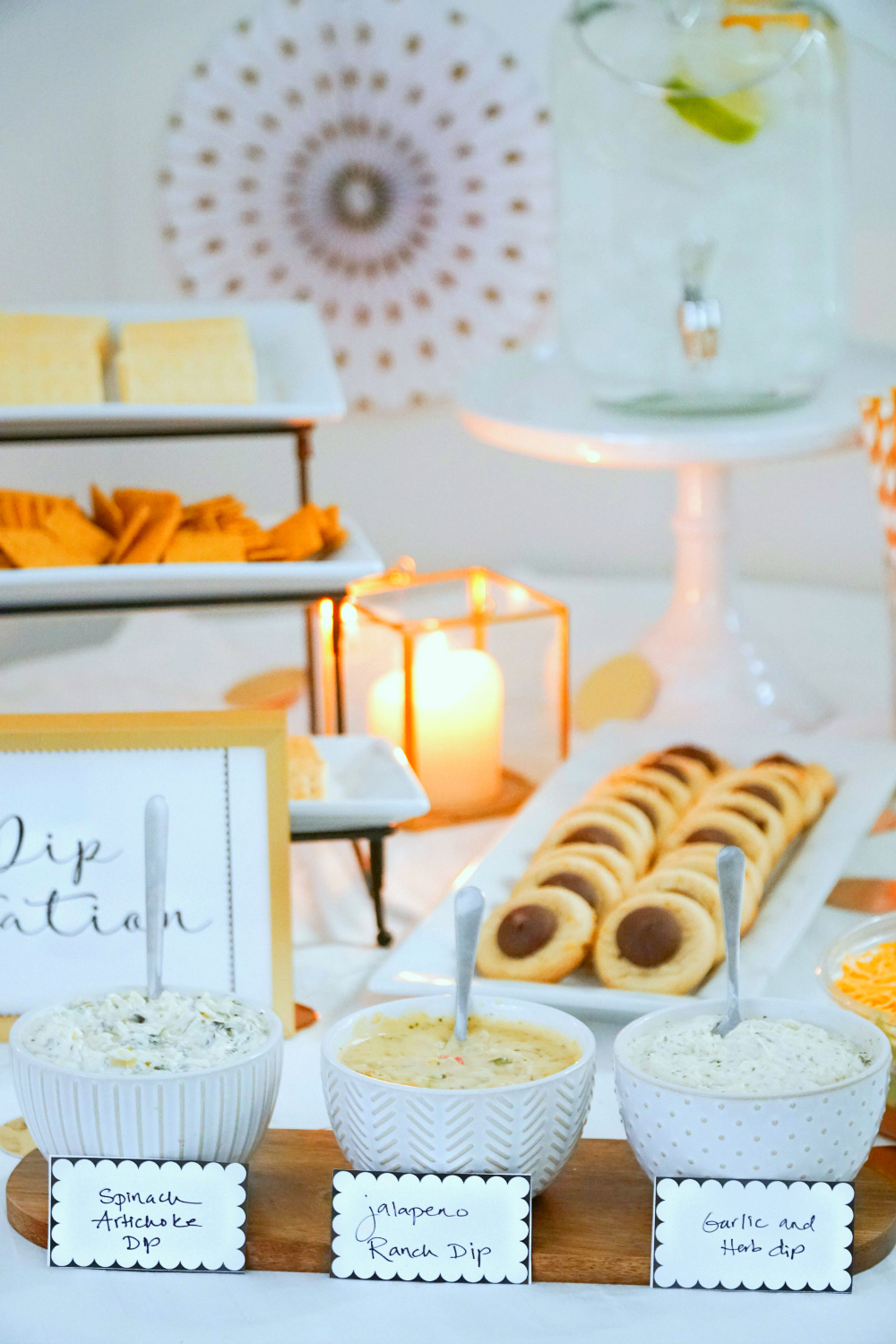 We ordered all of the dips and treats online through Walmart's app and picked them up at the Grocery Pick Up. It saved us so much time to order everything online and then we just stopped by the Pick Up spot and one of the Walmart employees brought all of the food and decor right to our car!
What Kinds of Dips Do You Serve at a Dip Station?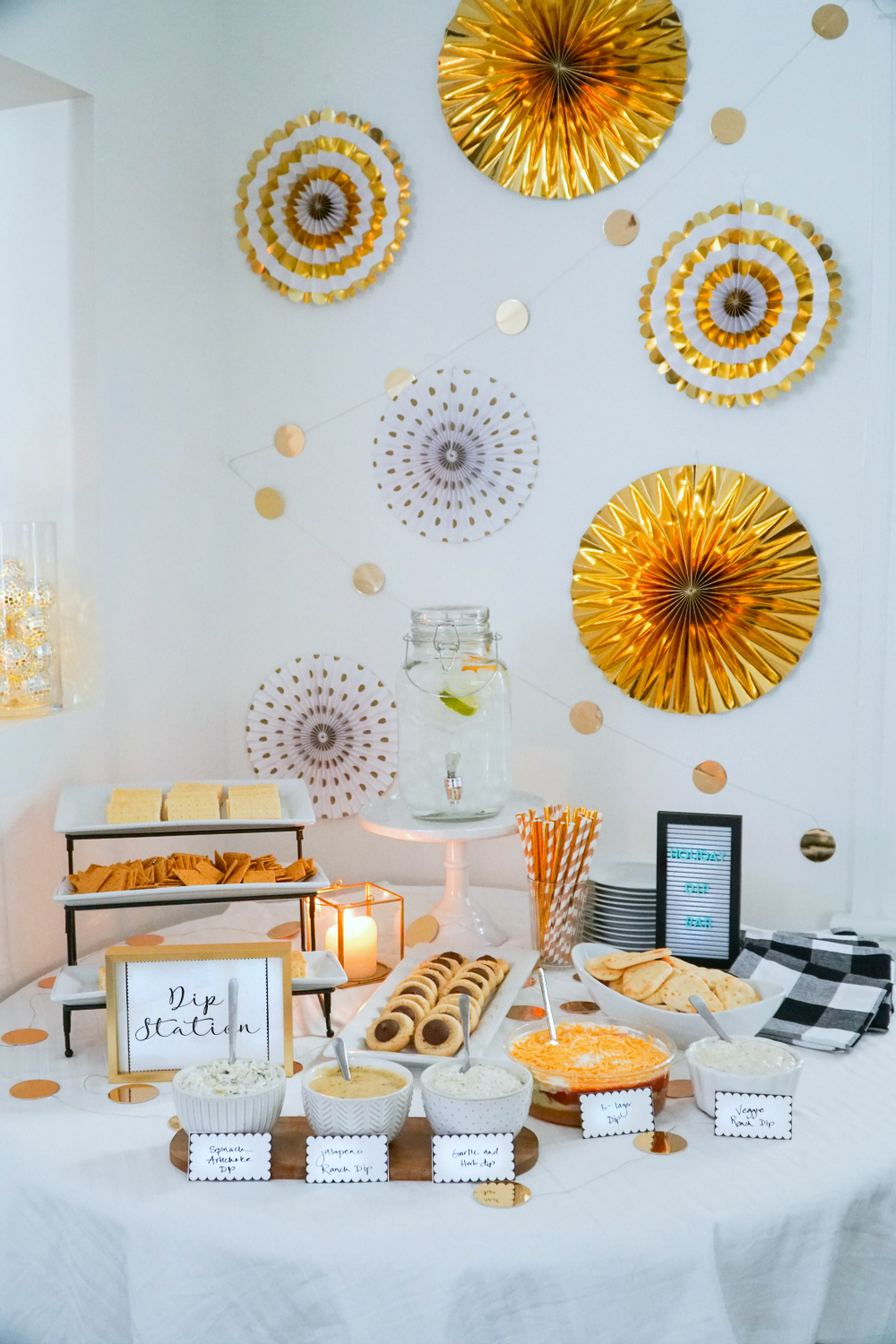 We found all of our dips, treats and decor through Walmart. Here are the dips we used in our Dip Station:
Free Printable Dip Cards
I created some cute scalloped dip cards for our table. Then I printed them off and added the names of each dip. So easy!
Free Printable Dip Station Sign
I also created a bigger sign that says "Dip Station". I framed it in a simple gold frame and set it on the table. I'm sharing the free printables, in case you also want to create a dip station for YOUR party!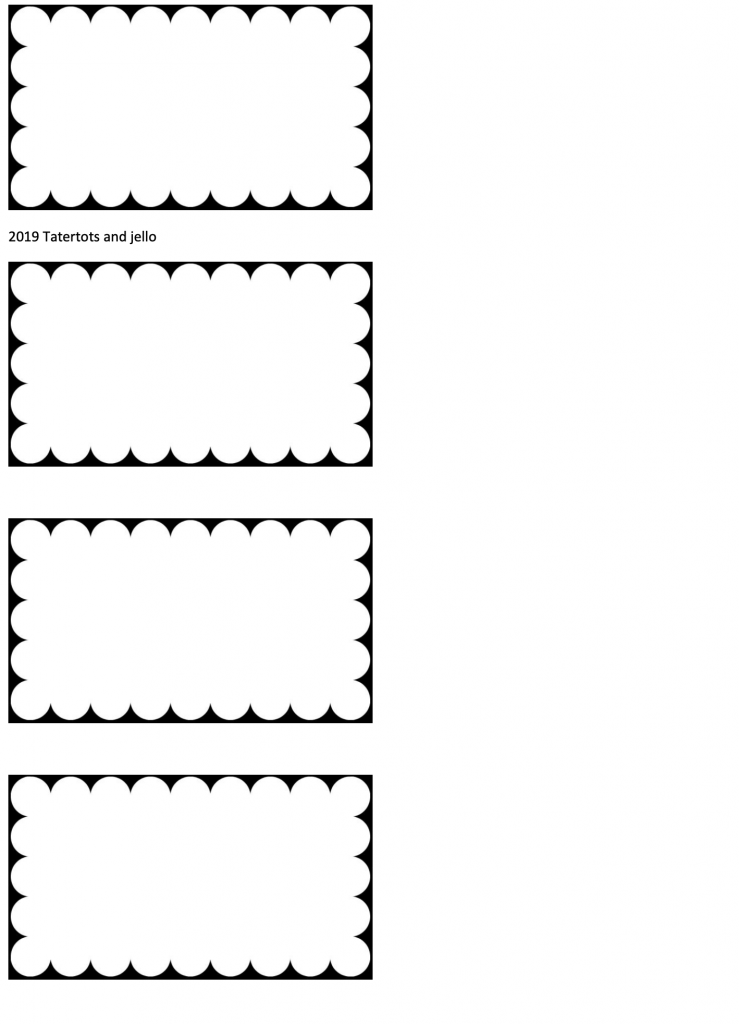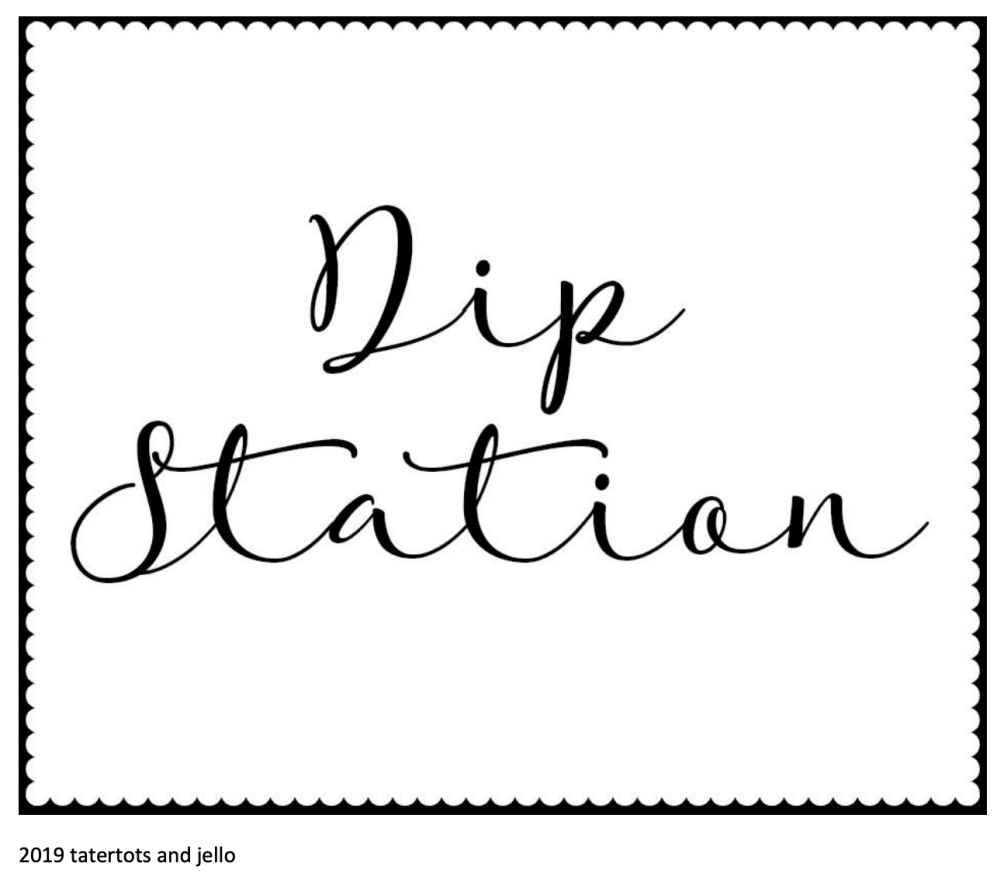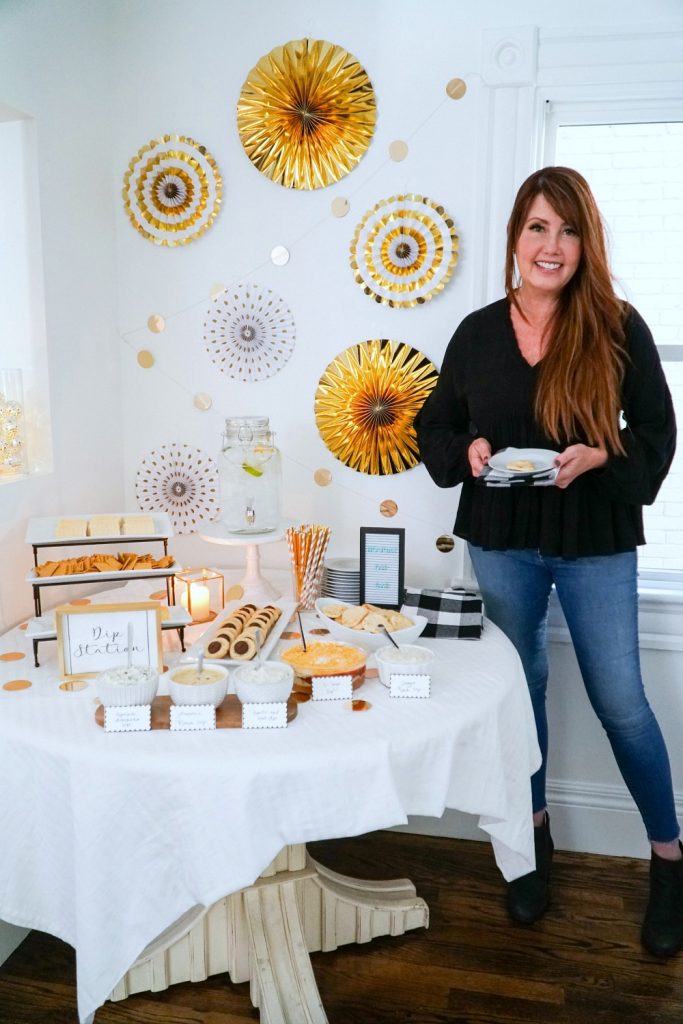 DIY Dip Station is Great for ANY Party
I hope you create a dip station for YOUR New Year's Eve! But this idea is also a great one for ANY party — birthdays, game day or game nights!
Thanks Walmart, for helping us create fun NYE memories with this Party Dip Station. You can find ALL of the dips and treats at your local Walmart!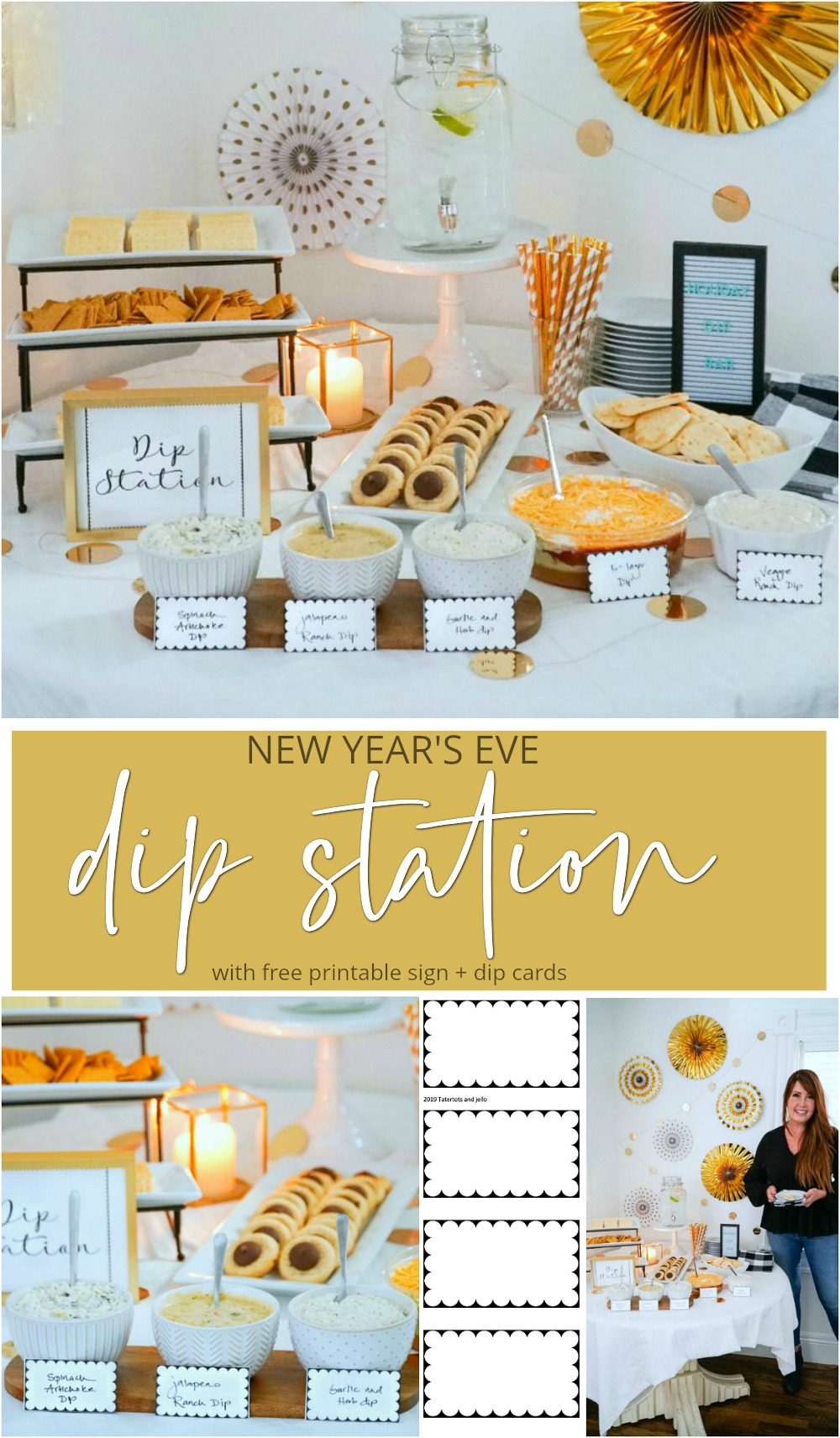 Happy New Year!!
xoxo