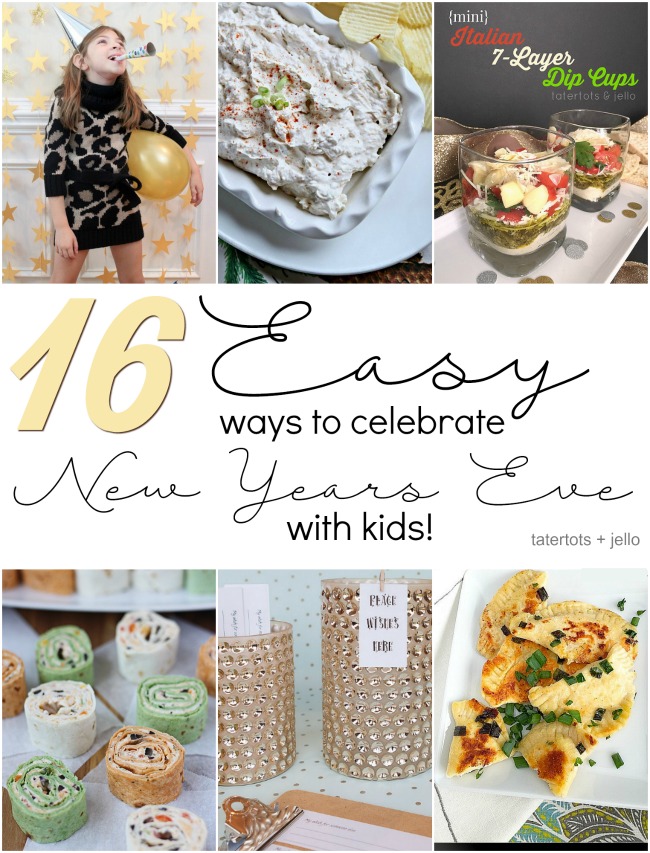 16 Easy Ways to Celebrate New Year's Eve with Kids. Stay in and celebrate the new year as a family with these fun ideas!
We love staying in for New Year's Eve and celebrating with the kids
16 EASY Ways to Celebrate New Year's Eve With Kids
It's one of my favorite traditions. I love spending the day making LOTS of appetizers, finger-foods and desserts. We play board games, video games, have a little photo booth and enjoy spending time together. Over the years I've compiled some of my favorite New Year's Eve traditions, activities, food and ideas and I thought I would share it with you! Here are a few. I will share a few more tomorrow too!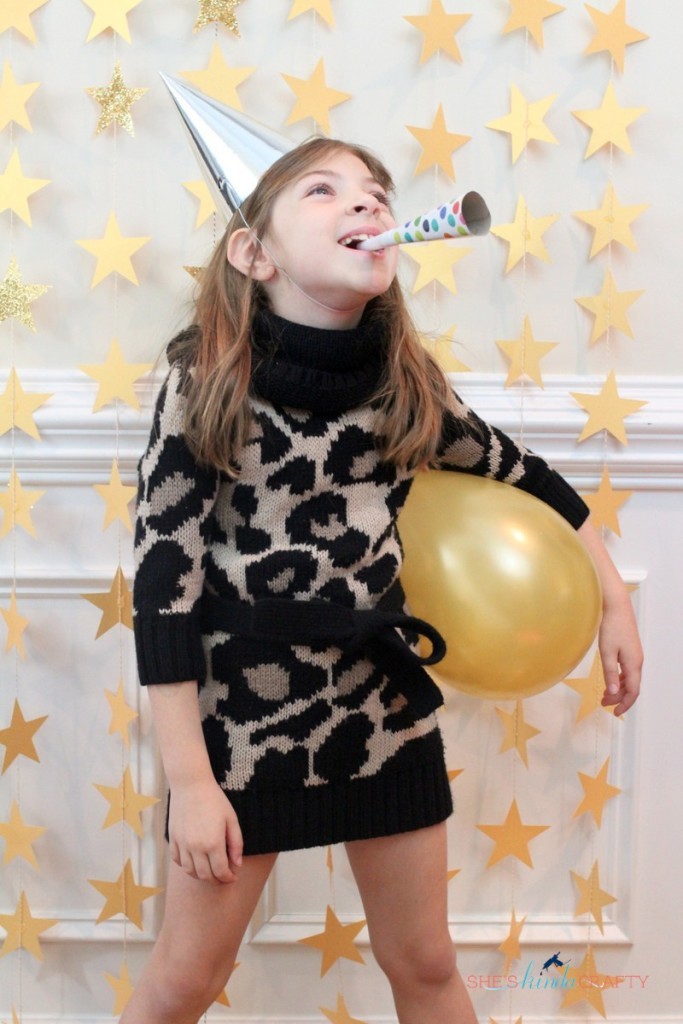 One of the best part about spending New Year's Eve at home with the family are recording the fun times. I usually make a simple photo backdrop where we can use our phones to snap a few photos. Here is an easy one with paper stars.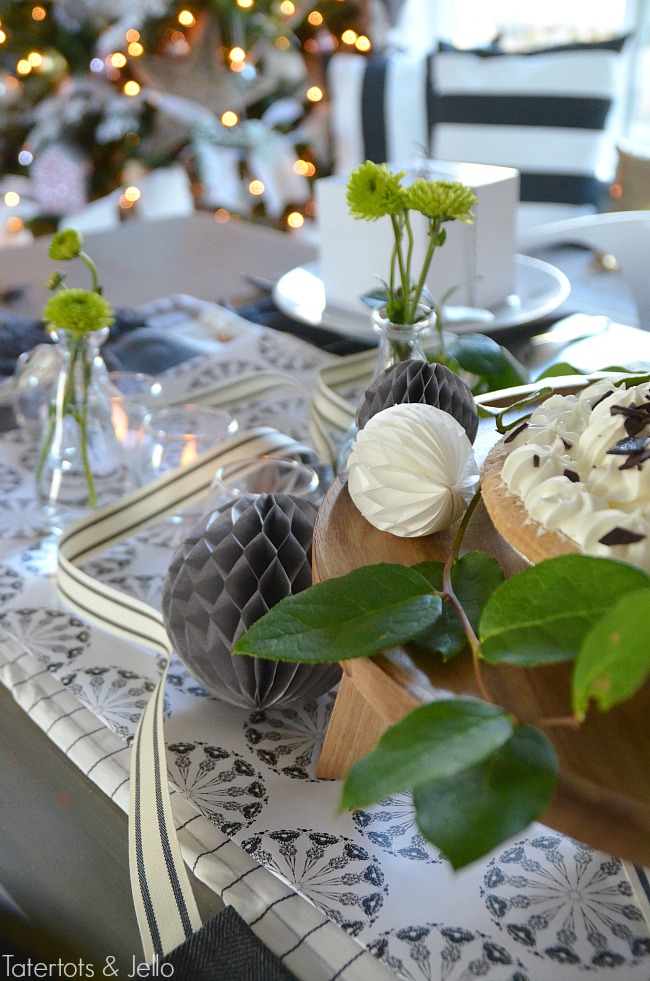 Everything seems a little more festive with a pretty table to display all of that delicious food! I always enjoy fresh greenery. This is an idea where I used some basic Ikea pieces and showed how to use them throughout the holidays – Thanksgiving, Christmas AND New Years. The linens and pieces are neutral so you can really use them all year long!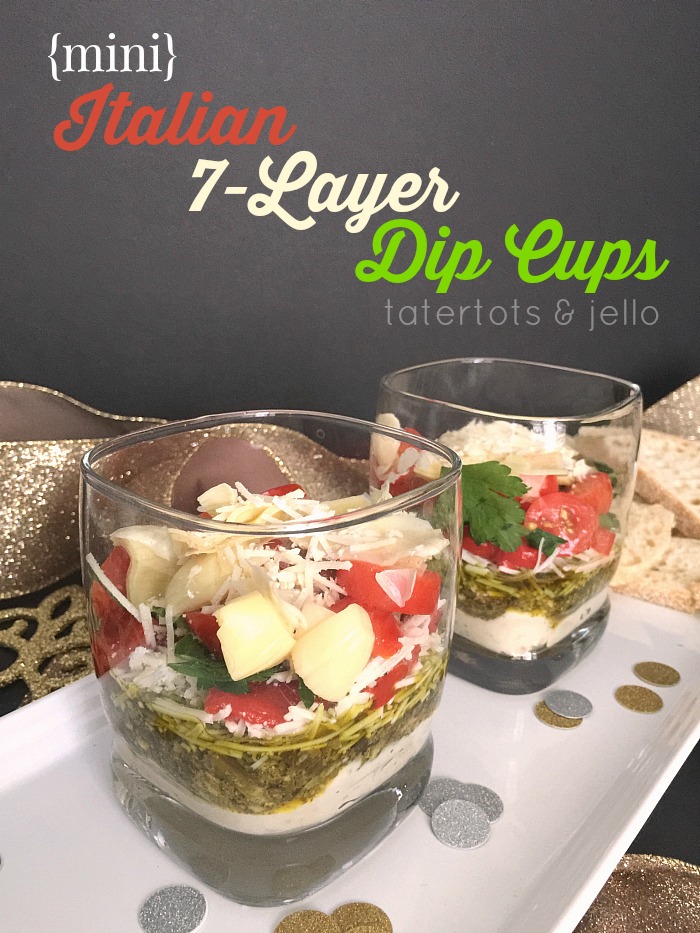 7-Layer Dip is probably our favorite dip. Of course we love the traditional Mexican 7-layer dip, but a few years ago I experimented with an Italian dip using pesto, artichoke hearts, tomatoes and cheese and it has become one of our favorites. And everything is cuter when you make smaller sizes so we put them in glasses. To make things even EASIER use plastic, clear cups which are disposable!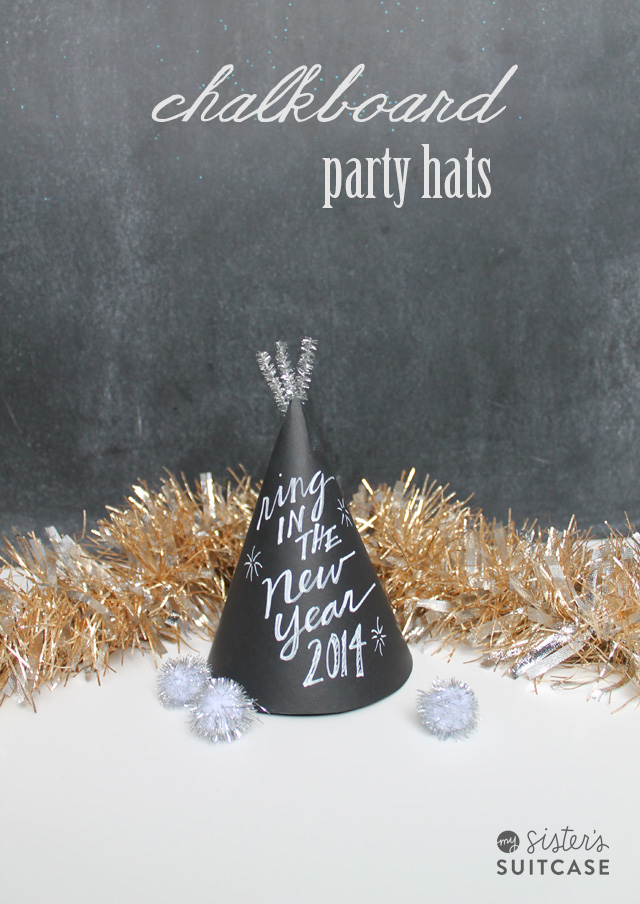 Party hats are a MUST for New Year's Eve. This is a fun idea where your guests can use chalkboard pens to write their own message on their hat. Ring in the new year with your favorite saying and record the fun in your easy photo booth.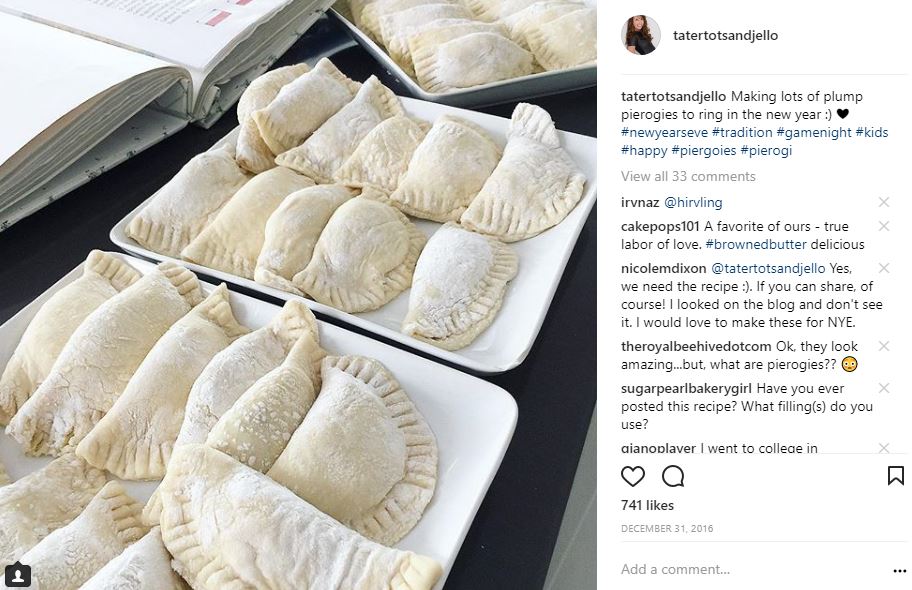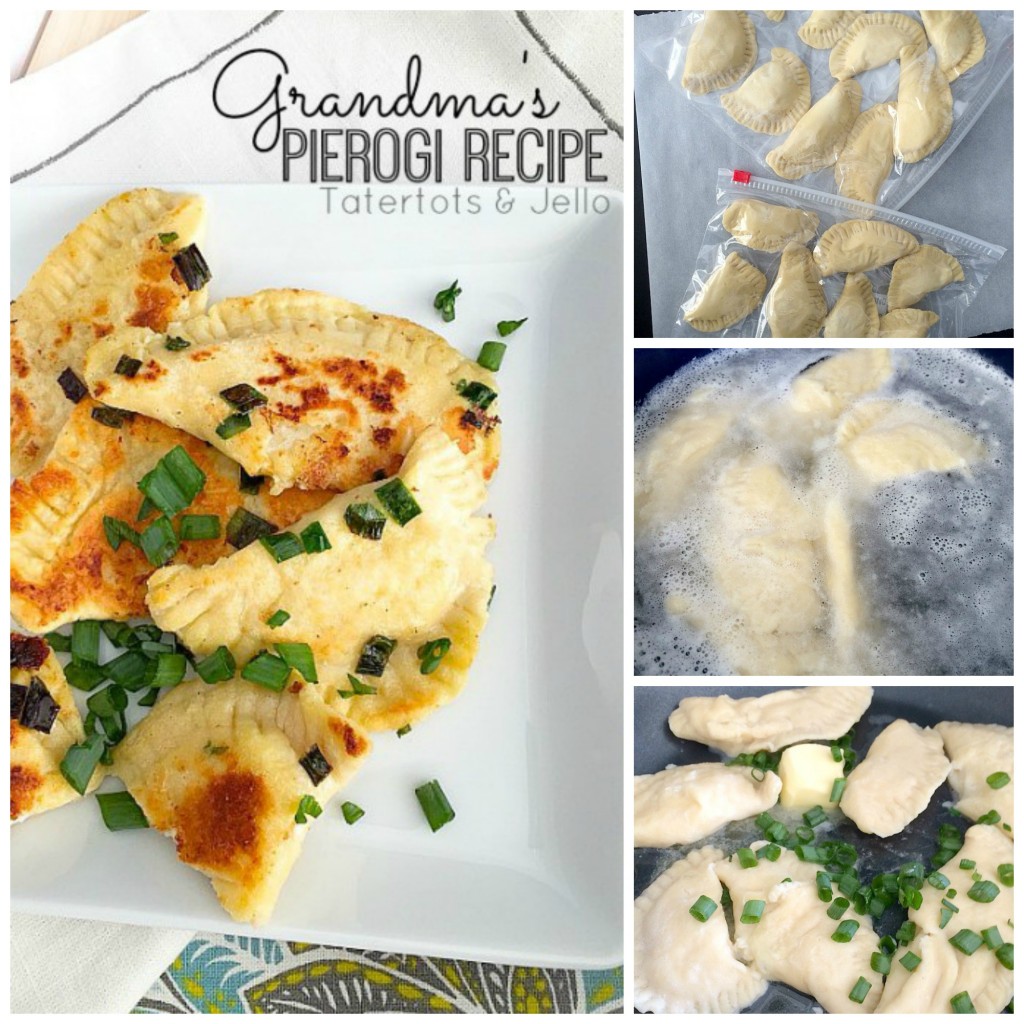 My grandma loved baking and she was a wonderful cook! One of my favorite memories growing up was walking into her home and smelling butter and onions on the stove as she made piergois. It's our ALWAYS traditional New Year's Eve party food.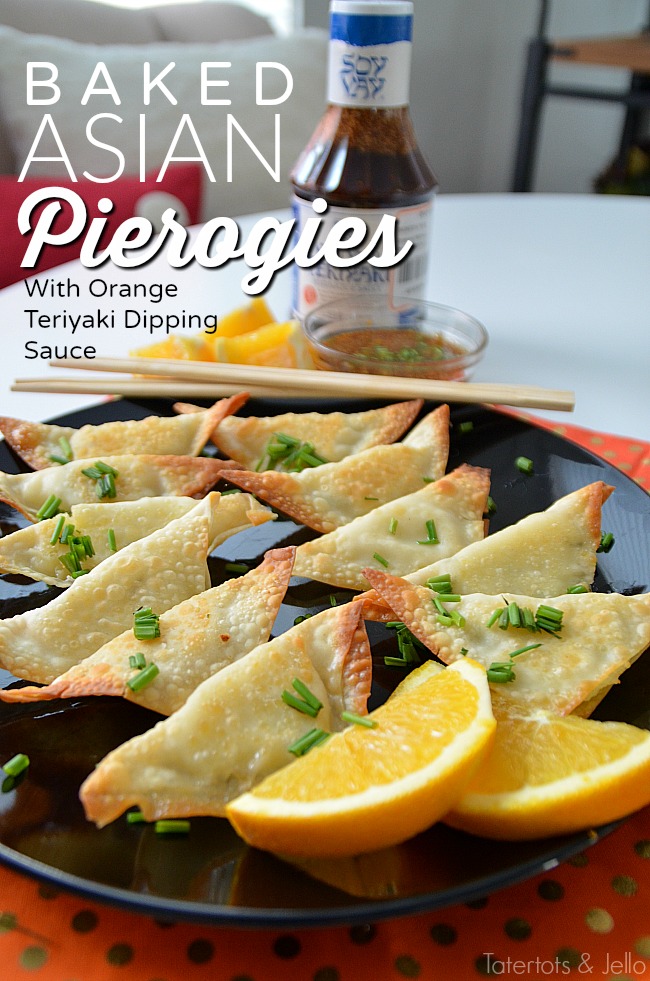 Last year I switched our traditional Grandma's Pierogi idea with an Asian Twist. Now we make both recipes for New Year's Eve!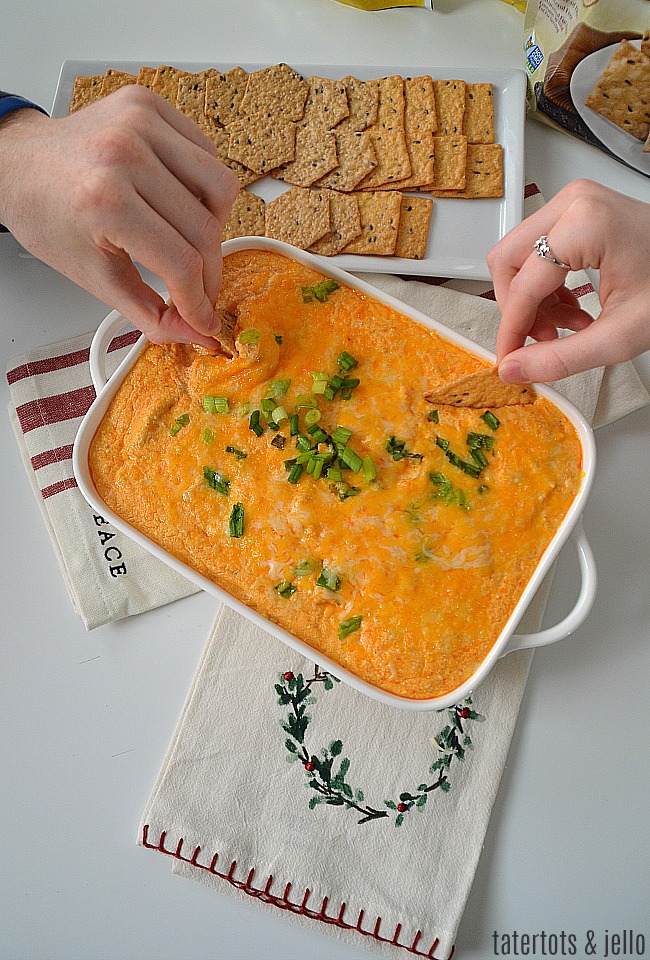 I had fun this year with my Instant Pot. I love how FAST you can create almost any type of food. This is a hearty buffalo chicken dip. It's creamy, cheesy and spicy – the perfect combination in my opinion. And the best part is how easy it is to create. I even used frozen chicken breasts in this recipe and it still was done in under a half an hour.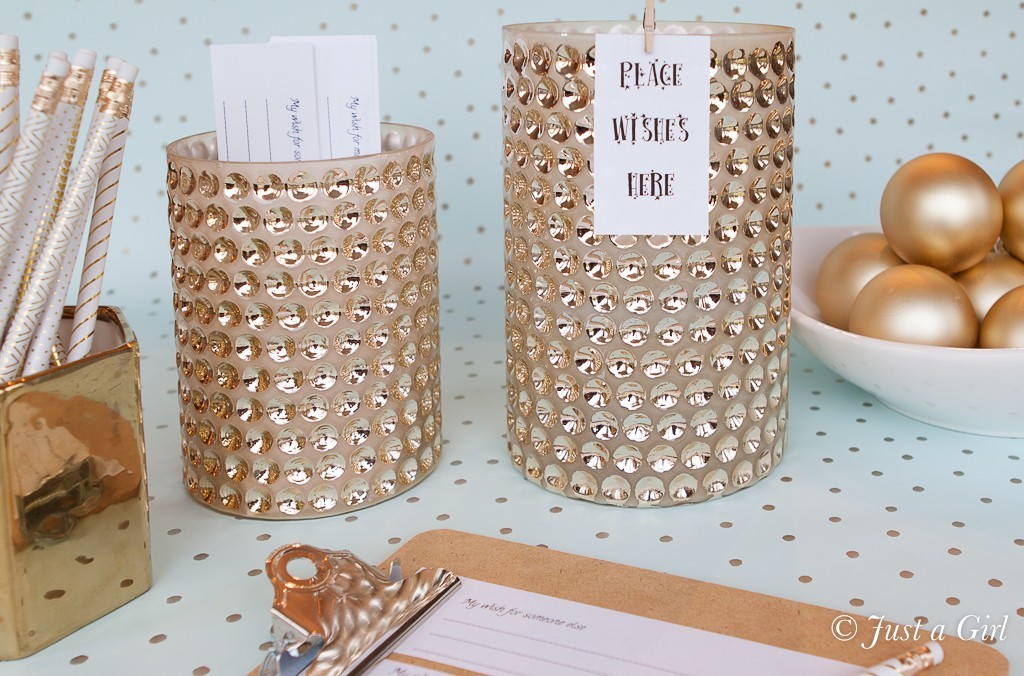 One of the best parts of celebrating New Year's Eve is thinking back on the past year and looking ahead. I think it's a great tradition with kids to help them think of achievable resolutions to work on in the coming year. This is a fun way to do it!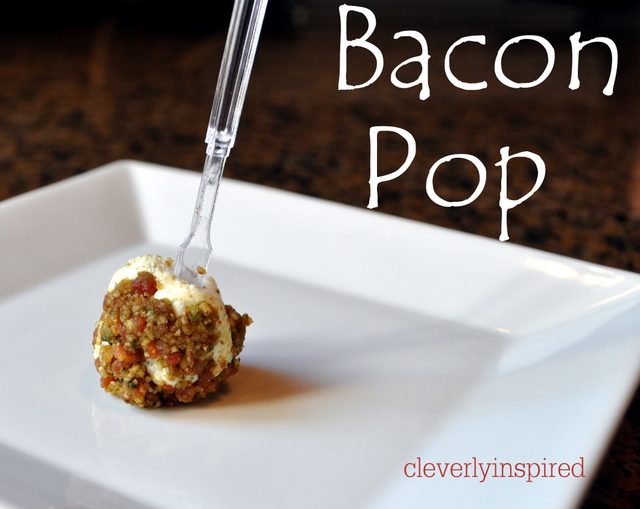 Bacon and cheese are always a yummy combination for a party, especially at New Years!
New Years Eve Bacon Pop Appetizers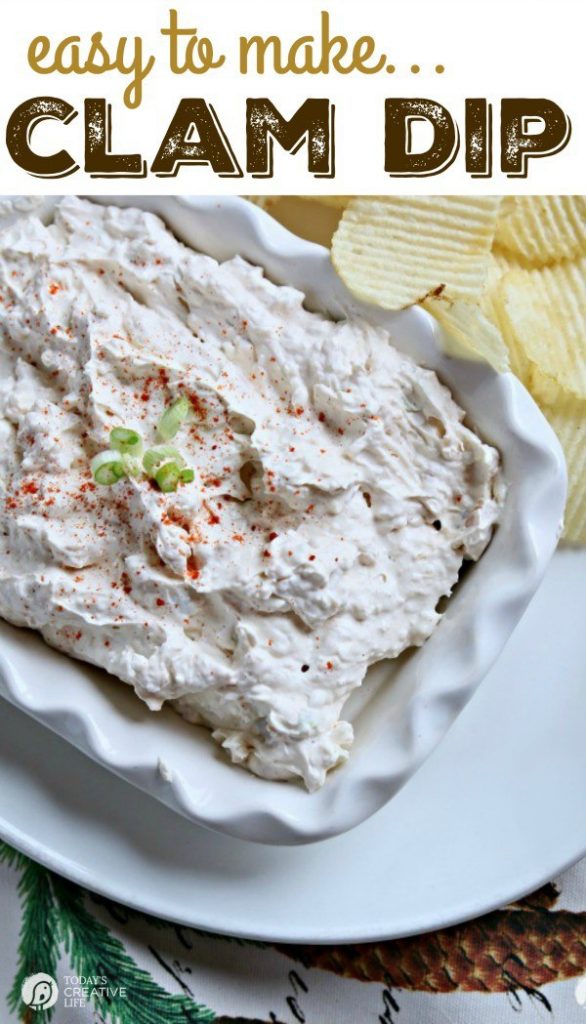 Clam Dip is the perfect party dip at New Years. This one is our favorite!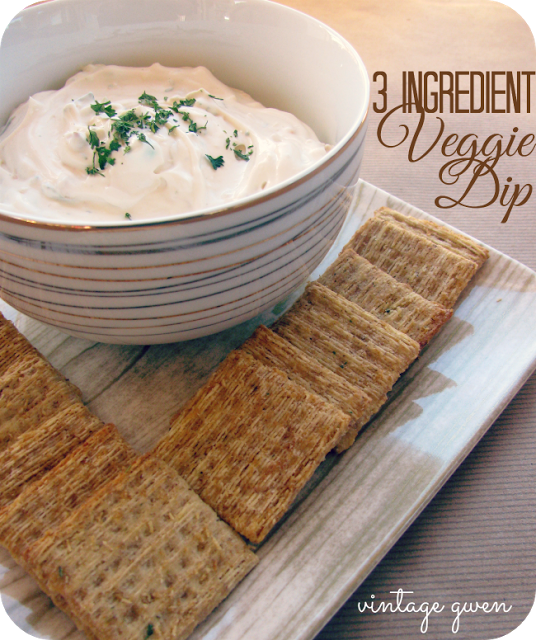 Another delicious and EASY dip – this veggie dip can be whipped together in no time and it only requires THREE ingredients!
Three Ingredient New Years Eve Dip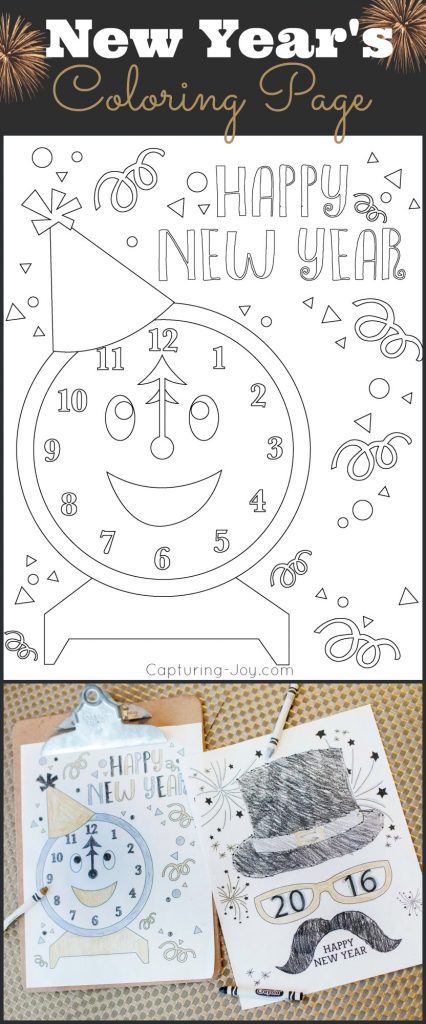 Kids will love anticipating the New Year with these adorable coloring pages!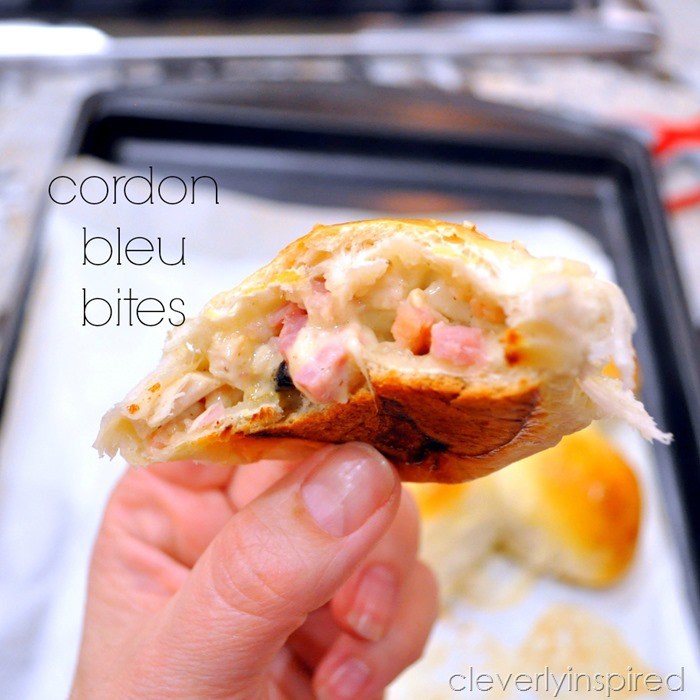 One of my kids' favorite dinner is Chicken Cordon Bleu. This appetizer takes that taste and makes it bite-sized!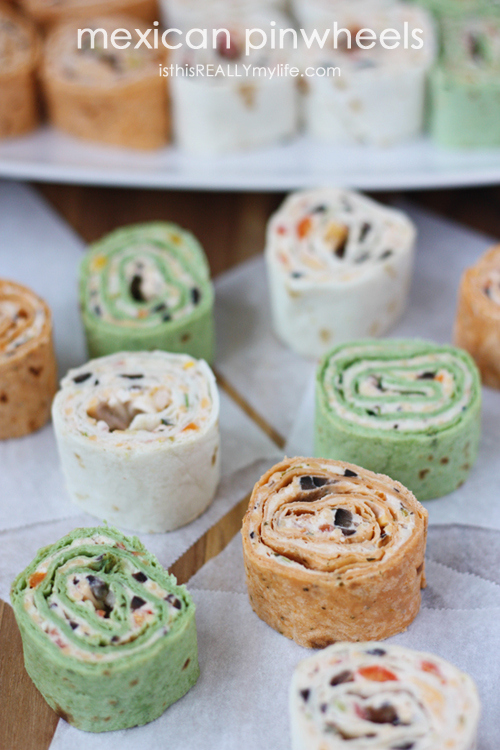 Mexican pinwheels are super easy to make and filled with spicy deliciousness all rolled up into a cute package!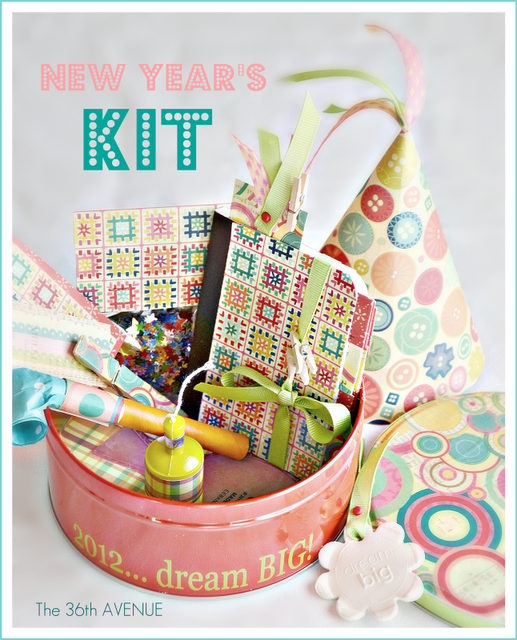 If you are going to someone else's home to celebrate New Years Eve this is a fun present to bring!
'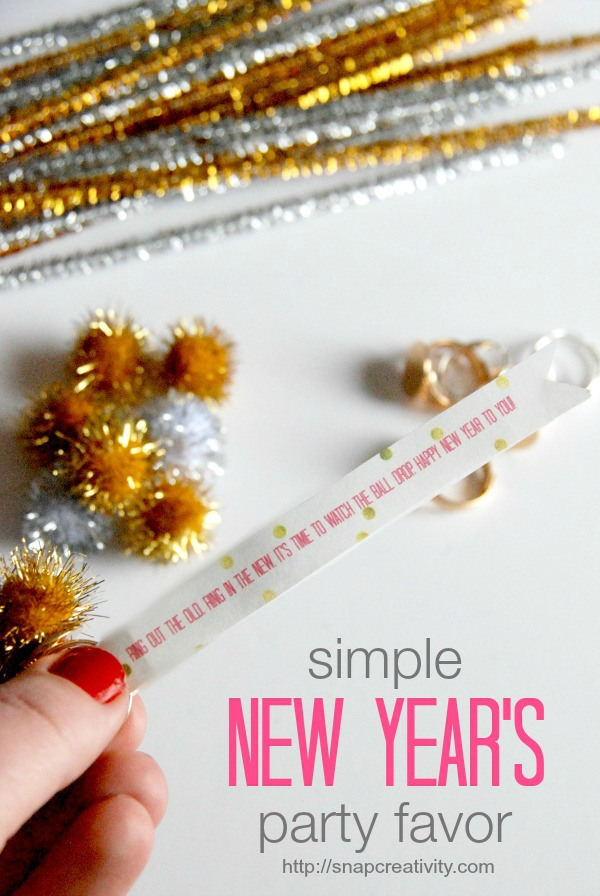 Bright and pretty party favors are always a good idea! Here is an easy way to make some for your party!
And our newest addition is our NYE Hot Cocoa Bar. The kids love making their own Hot Cocoa Creations. Adults can add a little something extra to their cocoa if they want. Print off the cute printable and create a super easy hot cocoa station for New Year's Eve! So easy!!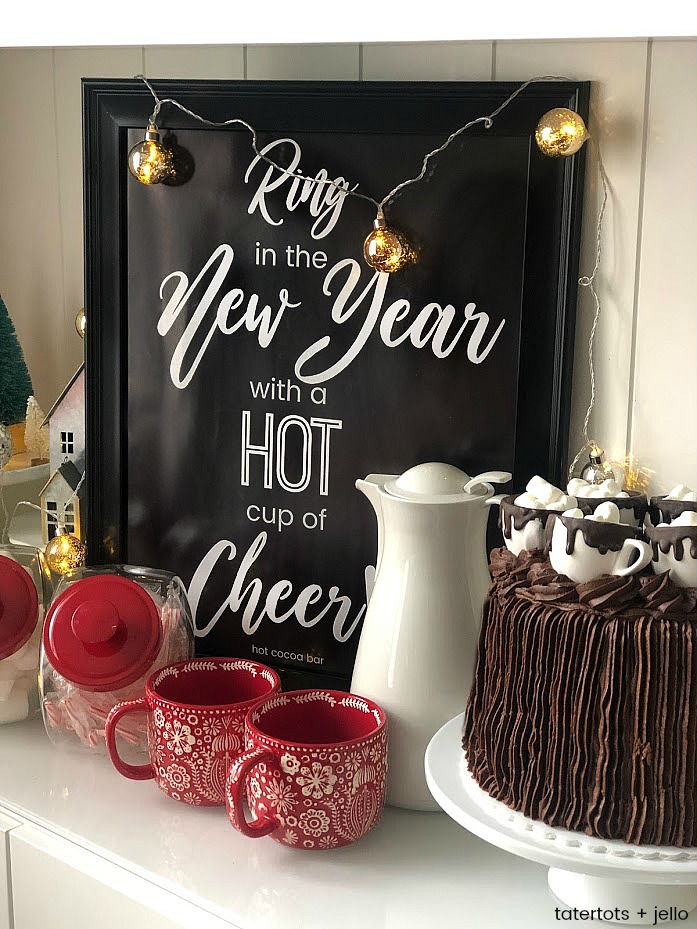 What's YOUR Favorite way to ring in the new year??
Share it with us!
xoxo