My 5 Favorite New Year's Eve Party Dips. Dips are a must for New Years Eve and these are so good and easy to make!
My 5 Favorite New Year's Eve Party Dips
Classic Spinach Dip
I can't resist this classic spinach dip. I love it served inside a Pumpernickle loaf of bread. Yum! I always make it with "light" versions of the Mayonnaise and Sour Cream. And if you want to mix things up, you can substitute marinated artichoke hearts for the water chestnuts.
Italian 7 Layer Dip
Seven Layer Dip is always a crowd pleaser.
But how about an Italian Twist?
Add basil and Italian cheese and serve on Crostini for a different take on a classic. Grab the recipe at
Ms. Adventures in Italy
!
Spinach & Artichoke Dip
Have you ever tried Costco's Artichoke and Jalapeno Dip?? It is pure deliciousness. And so easy to make. Just pop a dish of it in the oven or microwave and you are ready for a party. But if you want to make something equally as good, The Pioneer Woman has made an amazing Hot Olive and Artichoke Dip that is heavenly.
Buffalo Chicken Dip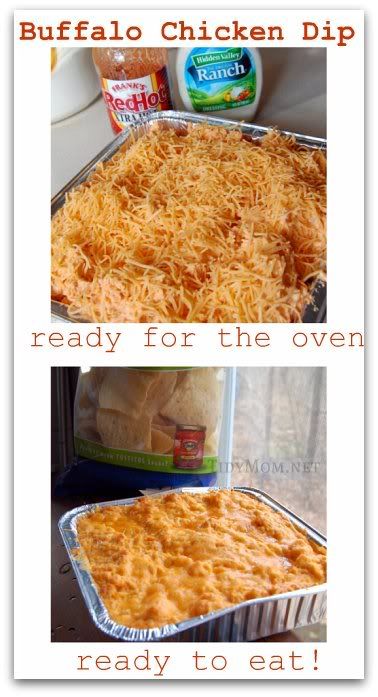 This tangy, creamy
dip
tastes just like
buffalo chicken
wings. I love those!! It's best served hot with crackers and celery sticks. Get the recipe for Buffalo Chicken Dip at
TidyMom!
Here's a quick and recipe that is just like Chili's Queso Dip from
Just Simply Cook
!
And you can download these
free printable place cards
from
The Knotty Bride
and use them as recipe markers!!
Do you have a special dip recipe that you love to make?

xoxo