Make a New Year's Eve Glitter Felted Ball Garland. Create a festive glitter garland to ring in the New Year! It's an easy DIY idea!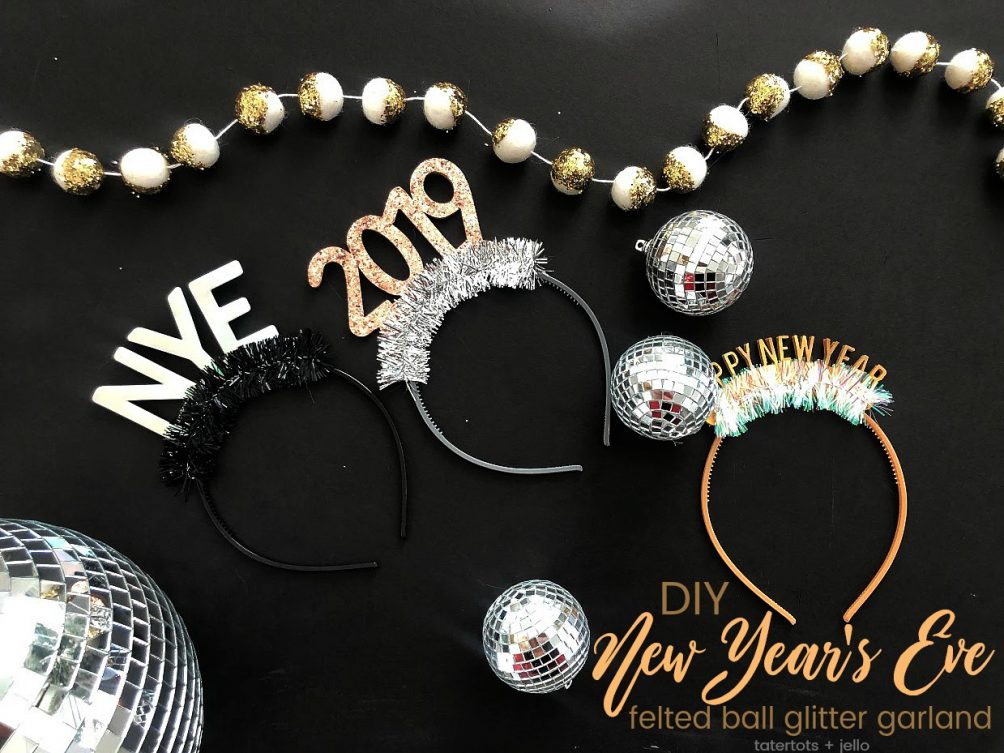 How do You Ring in the New Year?
What do you like to do to ring in the new year? We love staying home, making lots of yummy foods and playing games together! This is the perfect party craft to celebrate New Year's Eve in! You can make a festive glitter garland in minutes. And use it for New Year's Eve, plus it's great for other celebrations during the year — birthdays, anniversaries, even Valentine's Day decor!
I always like to make a little NYE buffet table. I put the food there and decorate that space. It's fun to have NYE crowns and hats and noise makers too! This glitter felt garland is the perfect thing to hang to celebrate.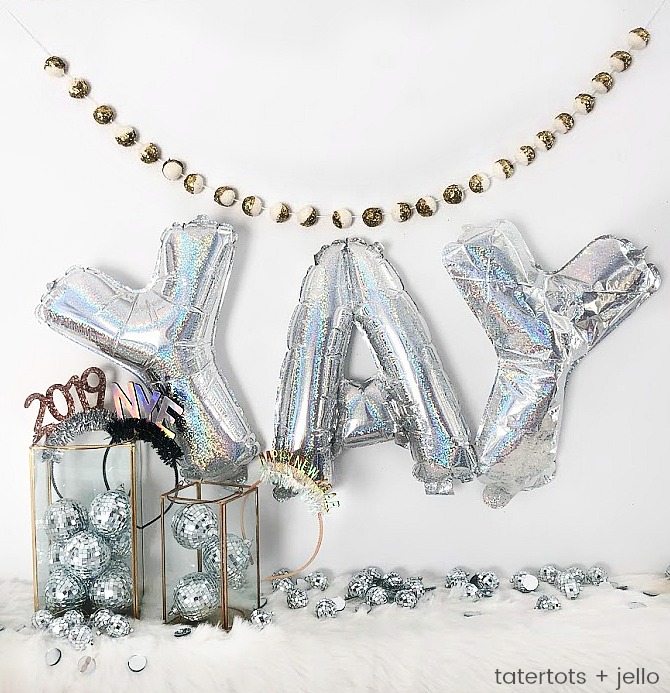 Where to get Adorable Felted Balls and Felted Ball Garlands
My friends at Pebbles in My Pocket sell the most adorable Ballsie Felt garlands in their store. You can order a garland online, stop by the store or give them a call and they will ship it to you!! Be sure to check out all of the CUTE felted ball garlands that Ballsie Felt sells! I've had so many people ask about the giant felted garland I used on my fireplace this year.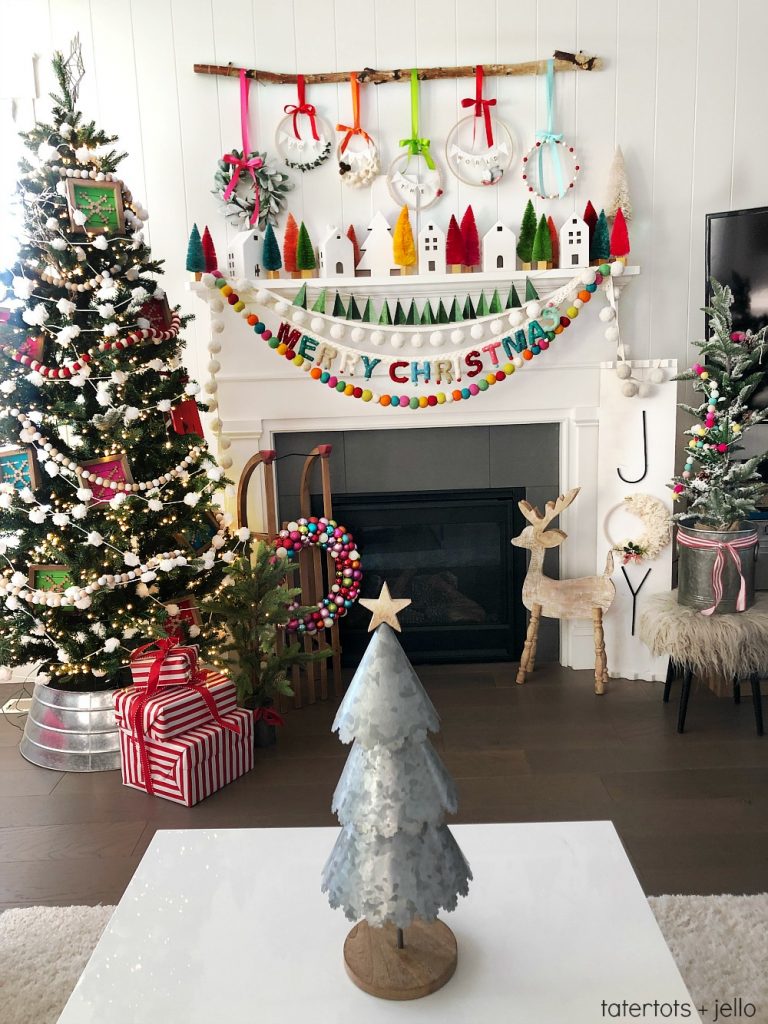 Ballsie Felt sells garlands like this Merry Garland that is like the one I used. And I seriously use felt ball garlands ALL year long! Ballsie Felt is owned by Lindsay Hobbs and you can also buy felted balls and garlands through Lindsay's Ballsie Felt etsy shop!!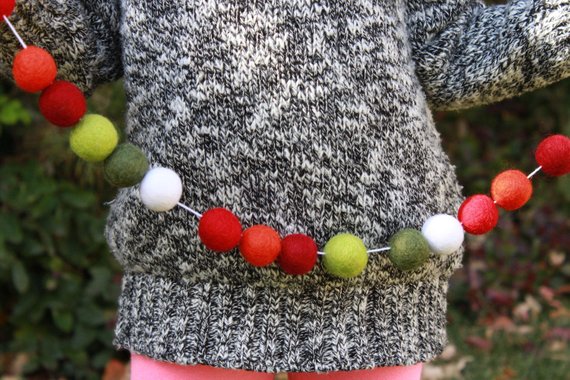 Lindsay's Ballsie Felt etsy shop
You Can Also Buy a Glitter Felted Ball Garland all Done!
Also — if you don't want to DIY this project, you can buy this Glitter Felted Ball Garland all done and ready to go for NYE!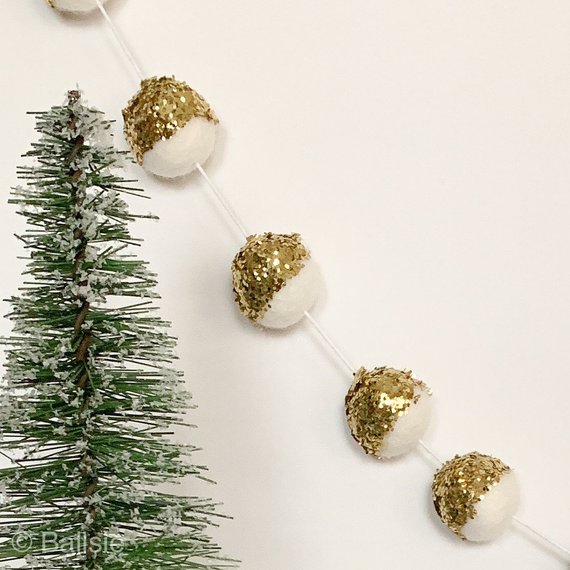 How to Make a Glitter Felted Ball Garland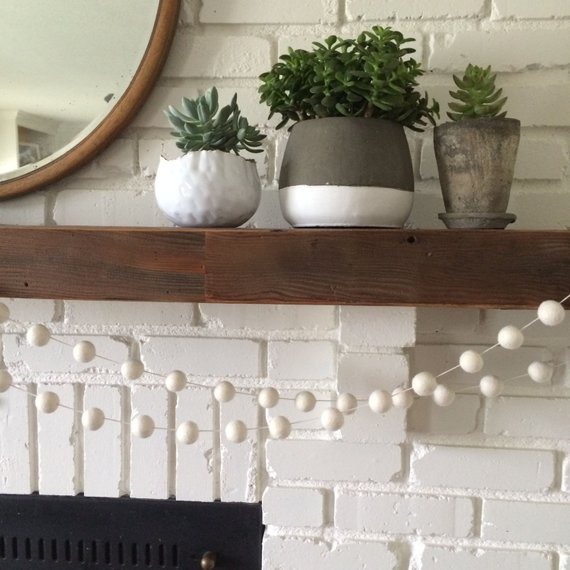 Put a skewer through the middle of each ball.
Dip half of the ball in mod podge, then in chunky gold glitter.
Stick the skewer in a cardboard box so it's standing upright to dry.
Thread the balls onto twine using a large needle.
Enjoy!!!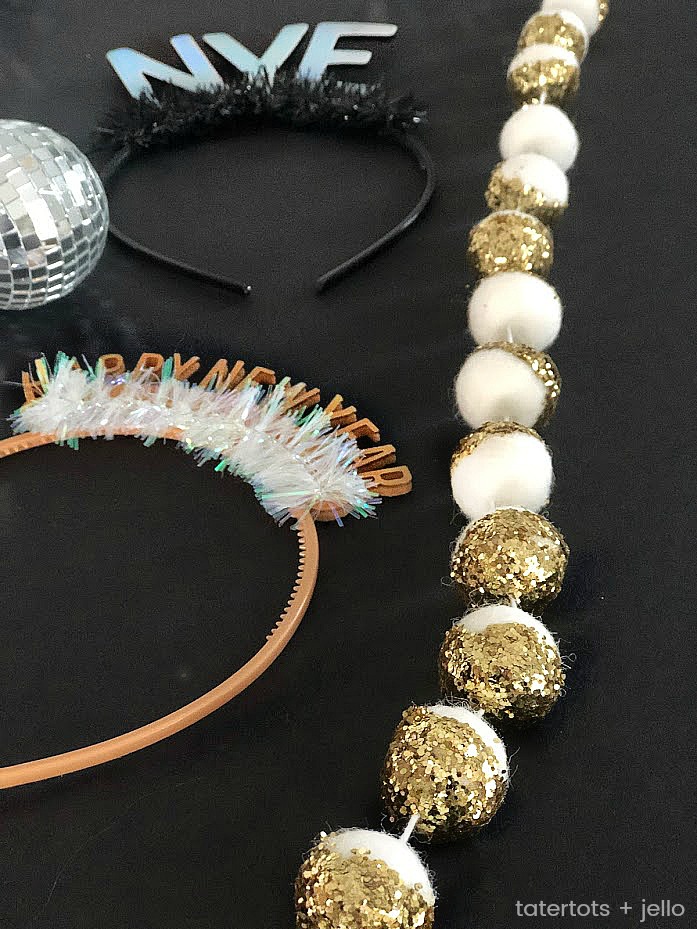 Here are Some Appetizers and Dips that We Love to Make for NYE!
Everything Bagel Seasoning Cheeseball
And be sure to print off this NYE Hot Cocoa Bar printable. It's the perfect thing to make for New Year's Eve!! And you can drape your glitter felted garland over the top!!
Have a Festive Day!
xoxo