January Clutter Challenge – de-clutter your whole home in just a few minutes a day!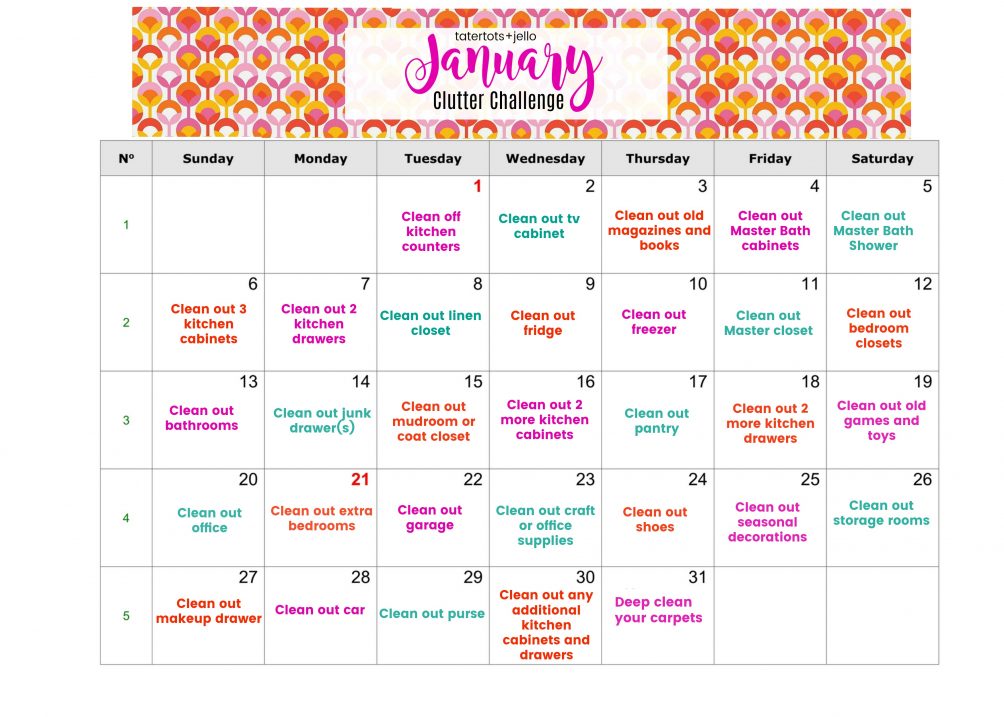 Get on track for the new year with this easy de-clutter calendar. In just a few minutes a day you can have a de-cluttered home in a month!
De-Clutter Your Home One Day at a Time
Can you believe it's almost January?? This year went by so fast! I am always sad to put the holiday decor away but in another way it feels so great to have a clean home. Every year the thought of cleaning out my whole house seems overwhelming. And I know from experience that making a big change is SO much easier in smaller increments. So as I was thinking of how to get on top of the clutter in our home, I broke it out into each room and then make a list of areas that needed attention. I thought if I just tackle one little section at a time, by the time the month is over it would add up to a BIG change!
January 2020 Declutter Organization Challenge Calendar
Click to grab the new 2020 January Declutter Organization Challenge Calendar!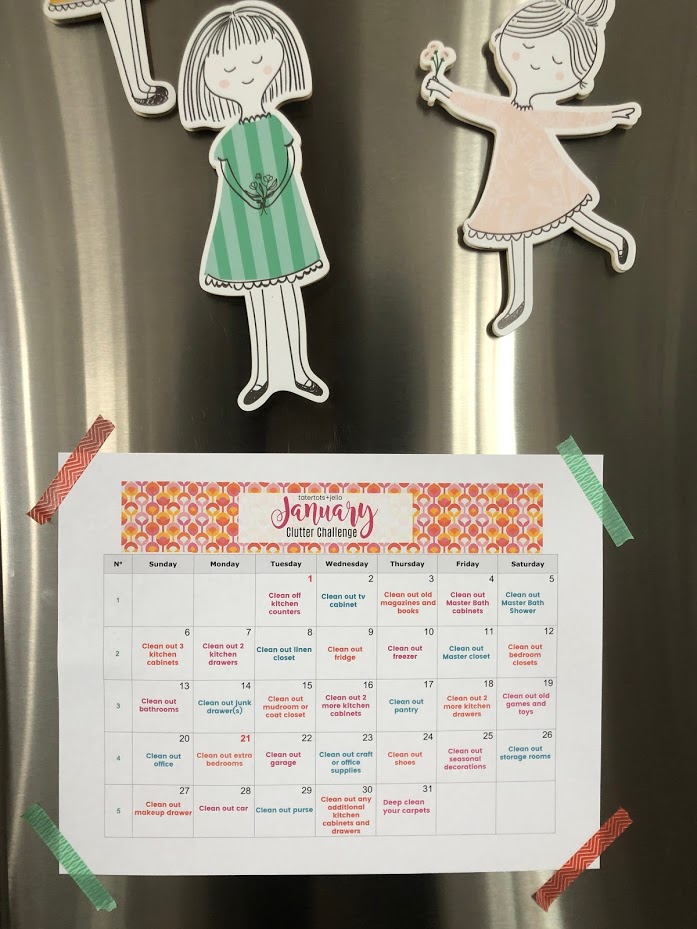 Clean One Space a Day
So I took my list and made it into a calendar. Each day I am going to tackle the item on the list. By the end of the month my whole house will be cleaned out! Some items on the list will take longer than other items, but overall I think it's a very achievable daily list. I can't wait to get started!!
Join in the January Clutter Challenge!
Do you want to join in? I would love to have you join in my Clutter Challenge!
Print off the FREE January Clutter Challenge Calendar!
I made the calendar in printable form. Just click on the link, download it on your computer and print it out! I hung ours on our fridge so I can see it each day and remember the task. I don't want to get behind LOL!!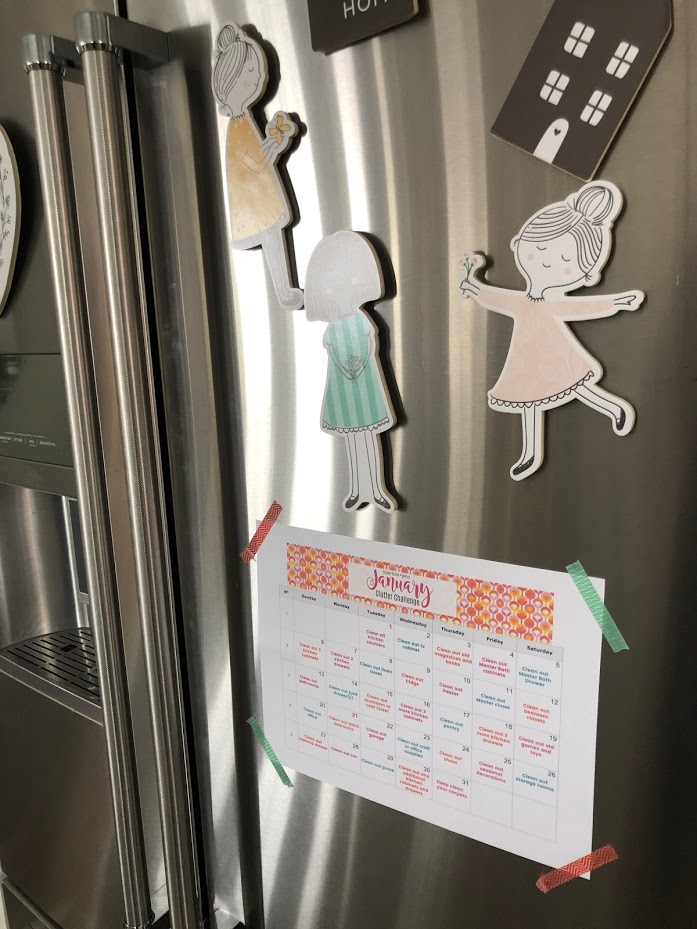 Here is the Printable January Clutter Challenge
A Clean Clutter-Free Home at the End of the Month
I know it will feel so great on February 1st when our whole house is clutter free!!
Use the Hashtag #ClutterChallenge
Join along with me! I will be posting updates each day on my Instagram page and stories. The hashtag is #ClutterChallenge. Tag your stories or IG posts with this hashtag so we can see YOUR progress too! I am going to have a few prizes too along the way to motivate us! I always do better with a little motivation LOL!! And share with your friends!! It's going to be fun.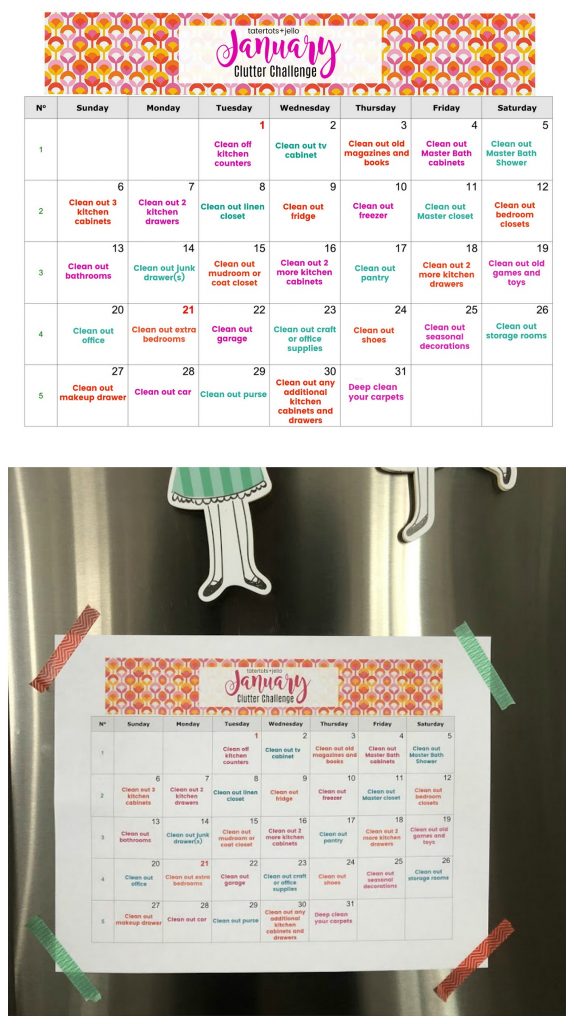 Have a Beautiful Day!
xoxo