This post is sponsored by Dole Sunshine. All opinions are my own.
Pineapple Lime Luau Slushy Punch is a party must! Refreshing pineapple and tangy lime combine favors in this fizzy, fruity, slushy punch that makes enough for a crowd!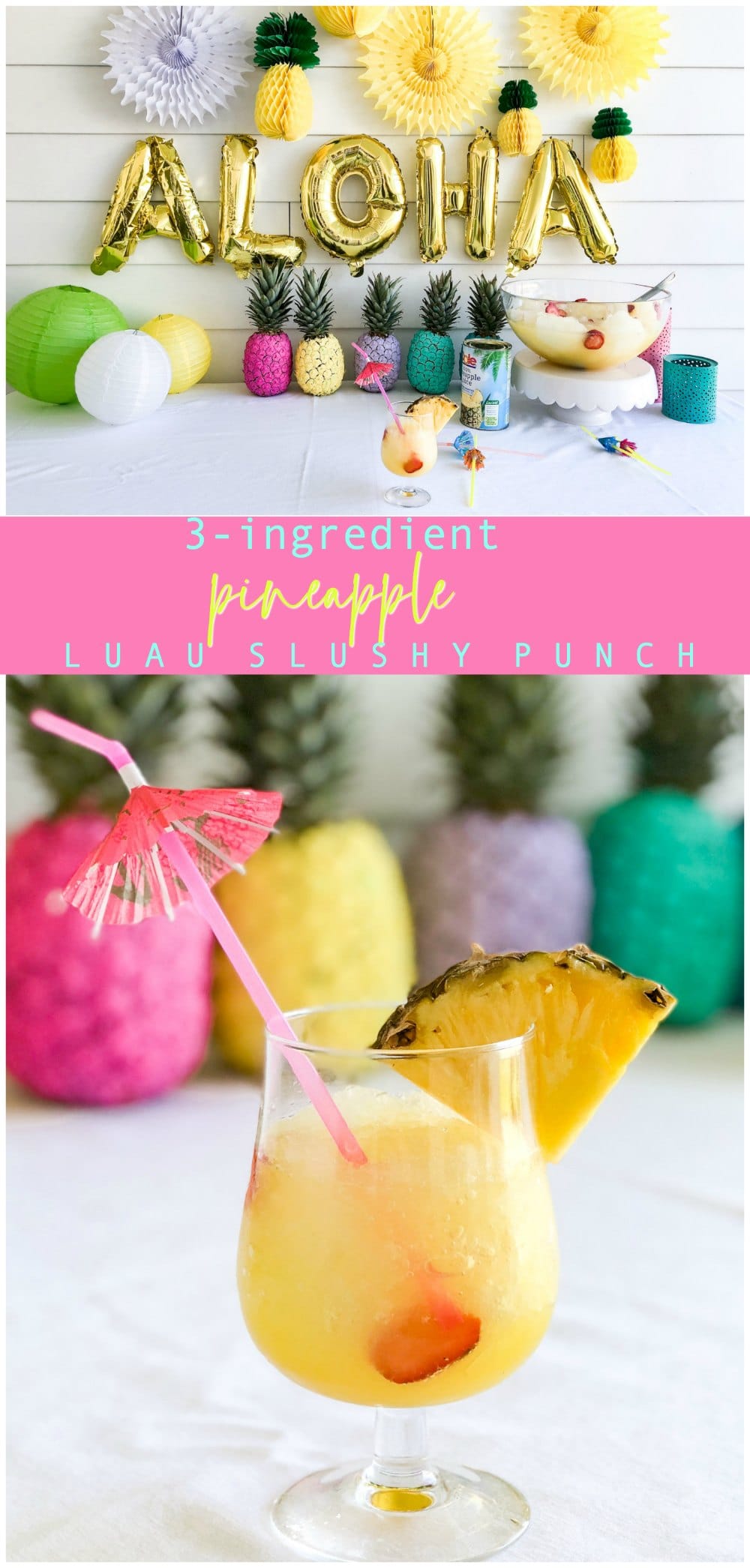 Summertime is the perfect time to throw a Luau Party!
Invite friends and family over for a summer party! You will want to make this refreshing Pineapple Lime Luau Slushy Punch for your party. Pineapple Lime Luau Slush Punch is so easy to make and will be the centerpiece of your party.
Plus, it only requires THREE ingredients — Dole 100% Pineapple Juice, lime concentrate and soda.
Freeze overnight, let thaw for a couple of hours and serve!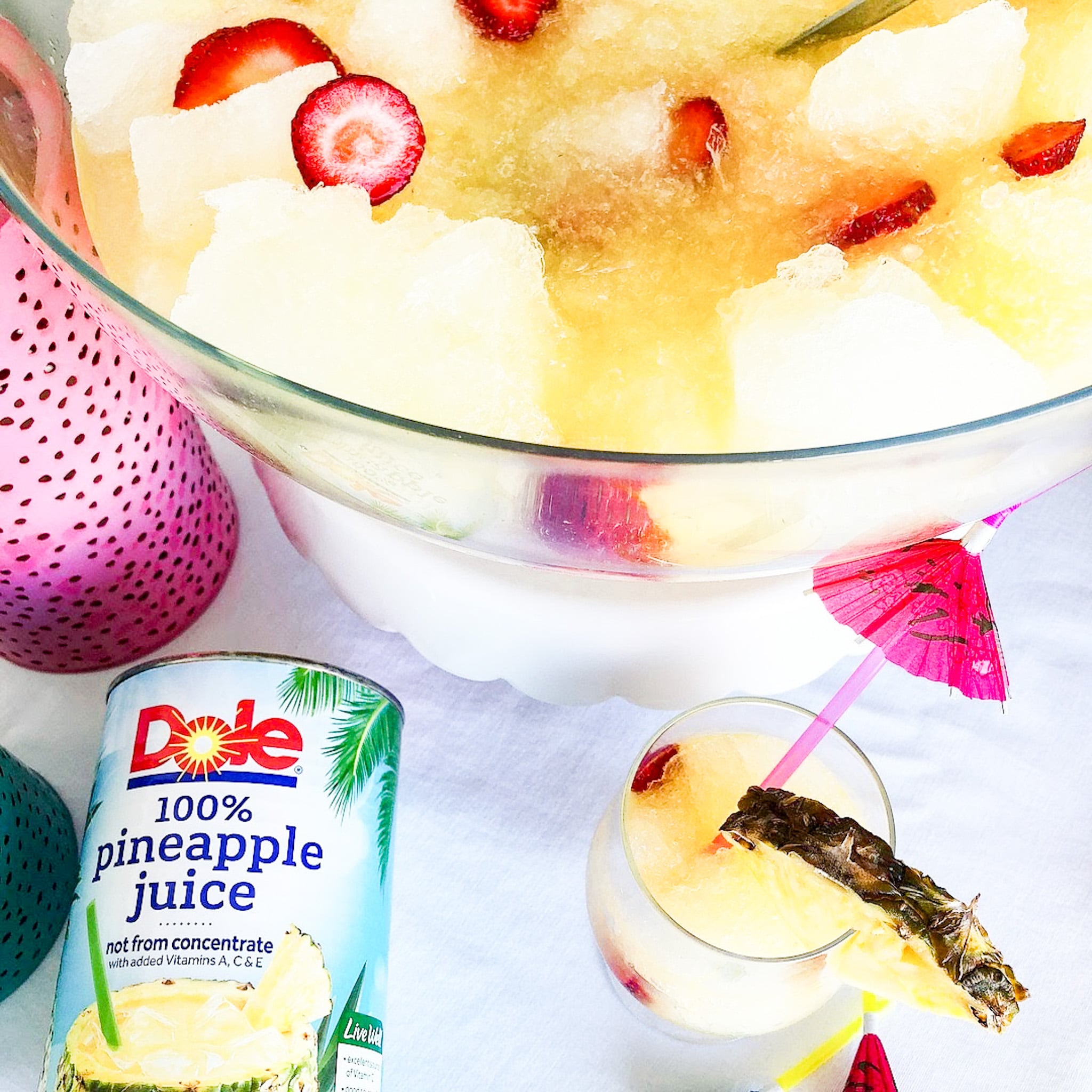 The trick to this punch is freezing it correctly.
You will need two empty gallon milk jugs. The punch is carbonated and when the punch freezes it expands. So you will only fill each milk jug up about half way. That way there is room inside of the containers for the punch to expand. If you fill the containers completely the punch will expand and the containers will break inside your freezer and make a big mess. So don't be tempted to use only one container.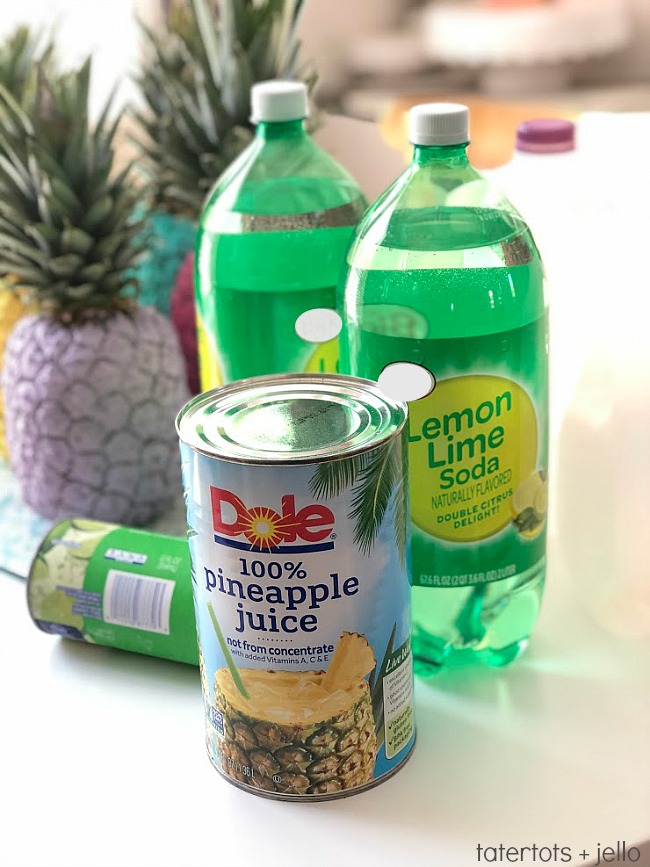 Fill each clean milk jug container with half of the Dole 100% Pinapple Juice (46 ounce), half of the lime concentrate, and each milk jug will get a 2-liter bottle of lemon-lime soda. Shake the milk containers gently to mix. Don't shake them too much because you want the punch to retain as much of the carbonation as possible. Put the lids on the milk containers and put them in your freezer. Let them freeze for at least 6 hours or overnight.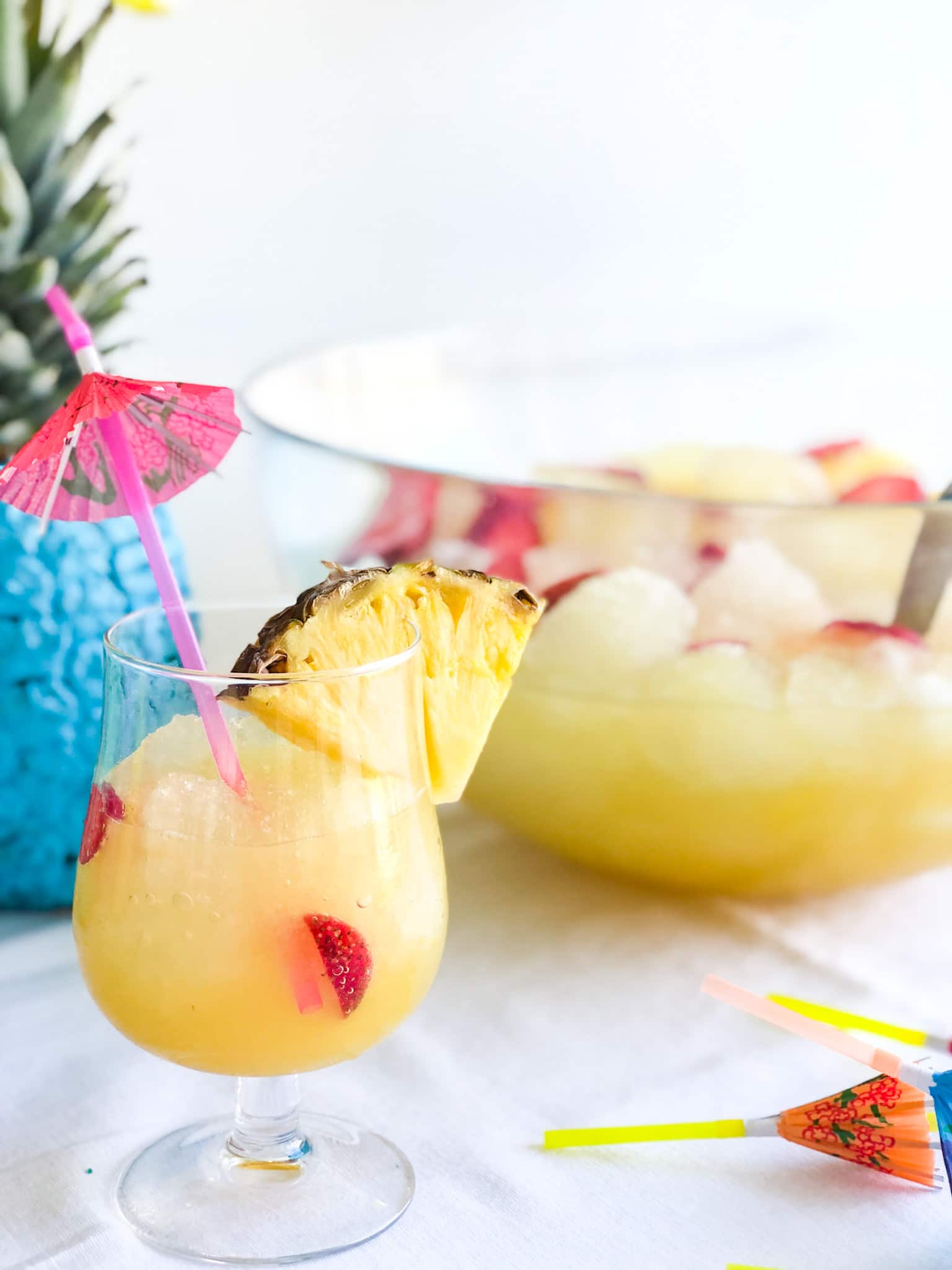 About 2-3 hours before your party, take the containers out of your freezer.
You will see that the liquid inside of the containers has expanded to fill the whole containers. I wanted my punch to be as cold as possible. So I let the containers sit outside for about an hour until they were a little bit thawed. Then I brought the containers inside and used scissors to make cut each container in half. Inside the punch was still very frozen. I took the frozen punch out of the milk jug and put it into a big punch bow. Then I used a knife and broke up the punch into smaller pieces and poured the thawed liquid over the top.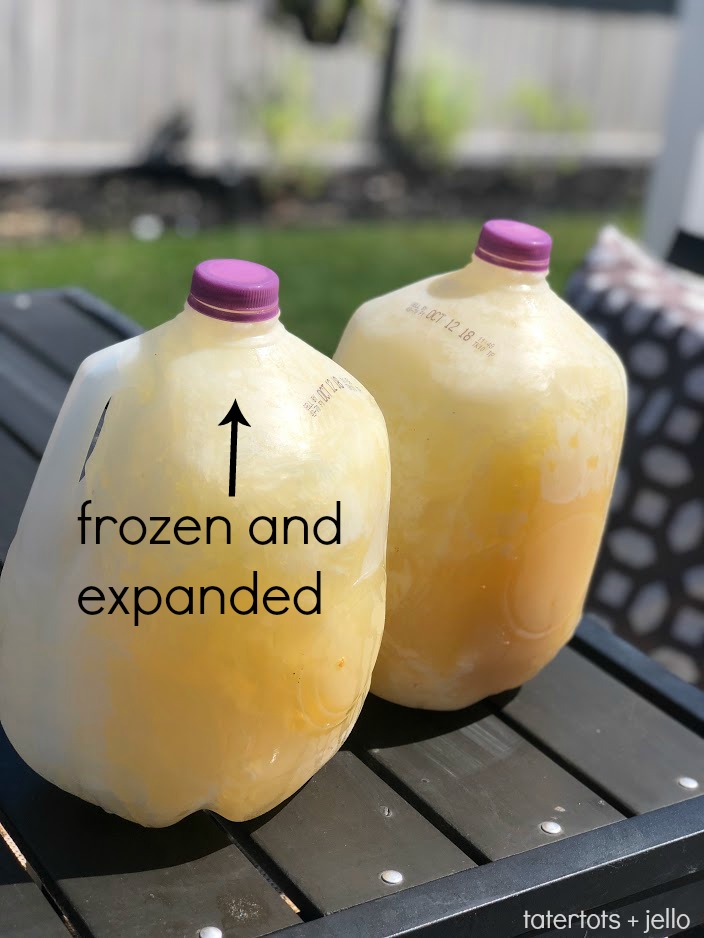 We threw our Luau Party on a very hot day and our punch stayed slushy and cold for 4-5 hours!
My daughter LOVED it. She had 4-5 glasses of punch all by herself. This punch recipe makes enough for a large crowd!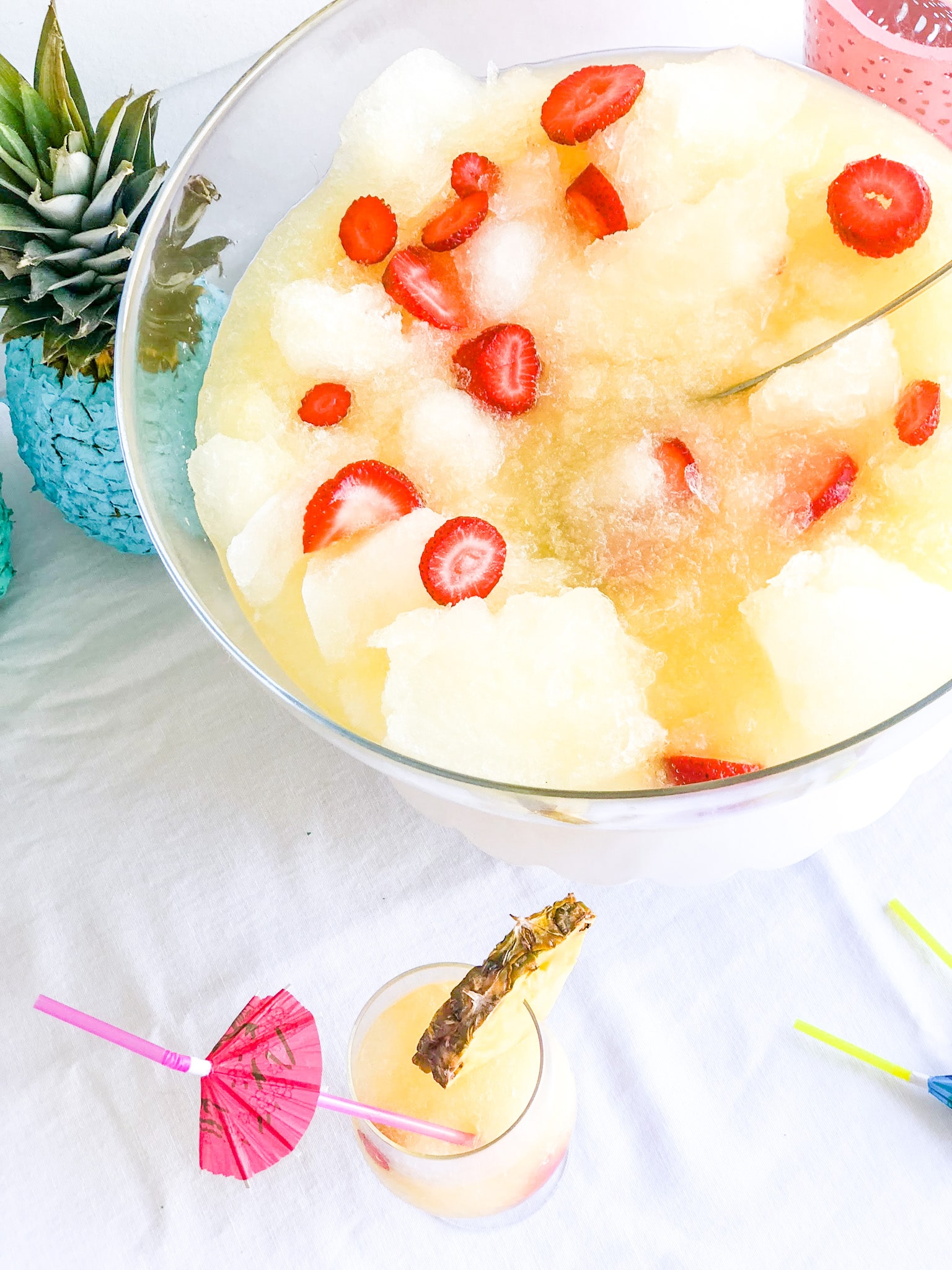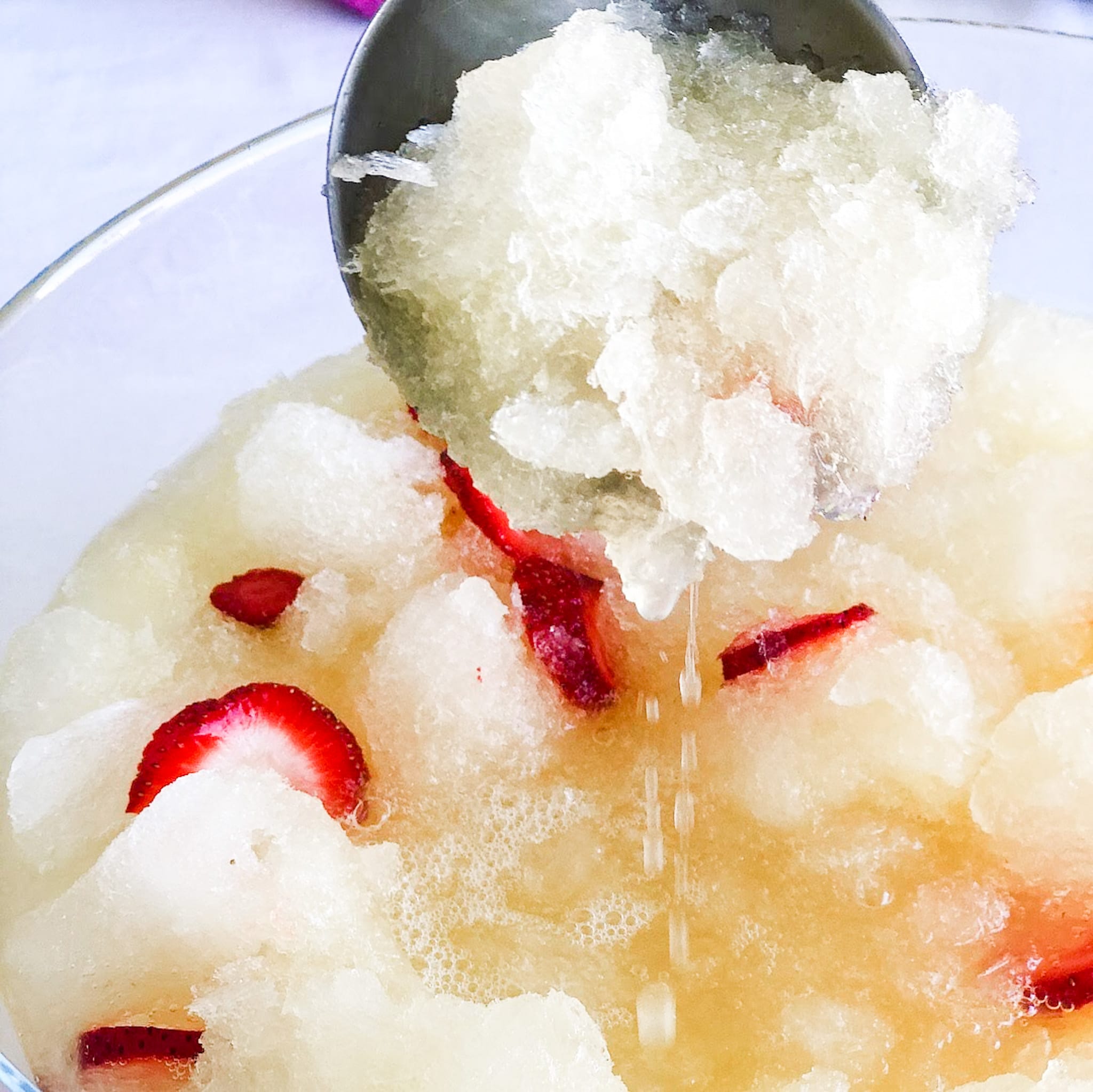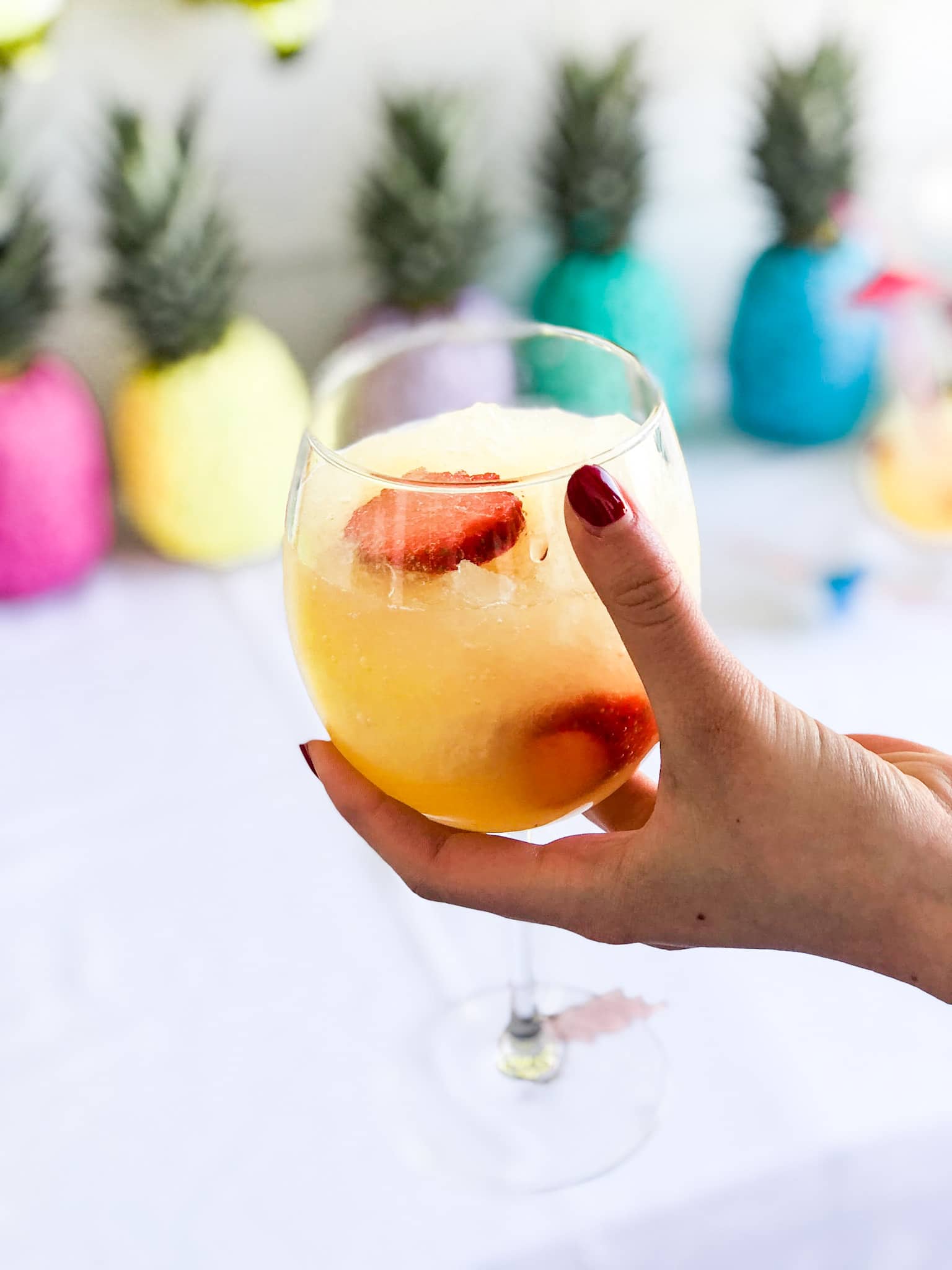 The punch was a huge hit!!
Right before I served the punch I added about 10 strawberries, sliced up for a little color.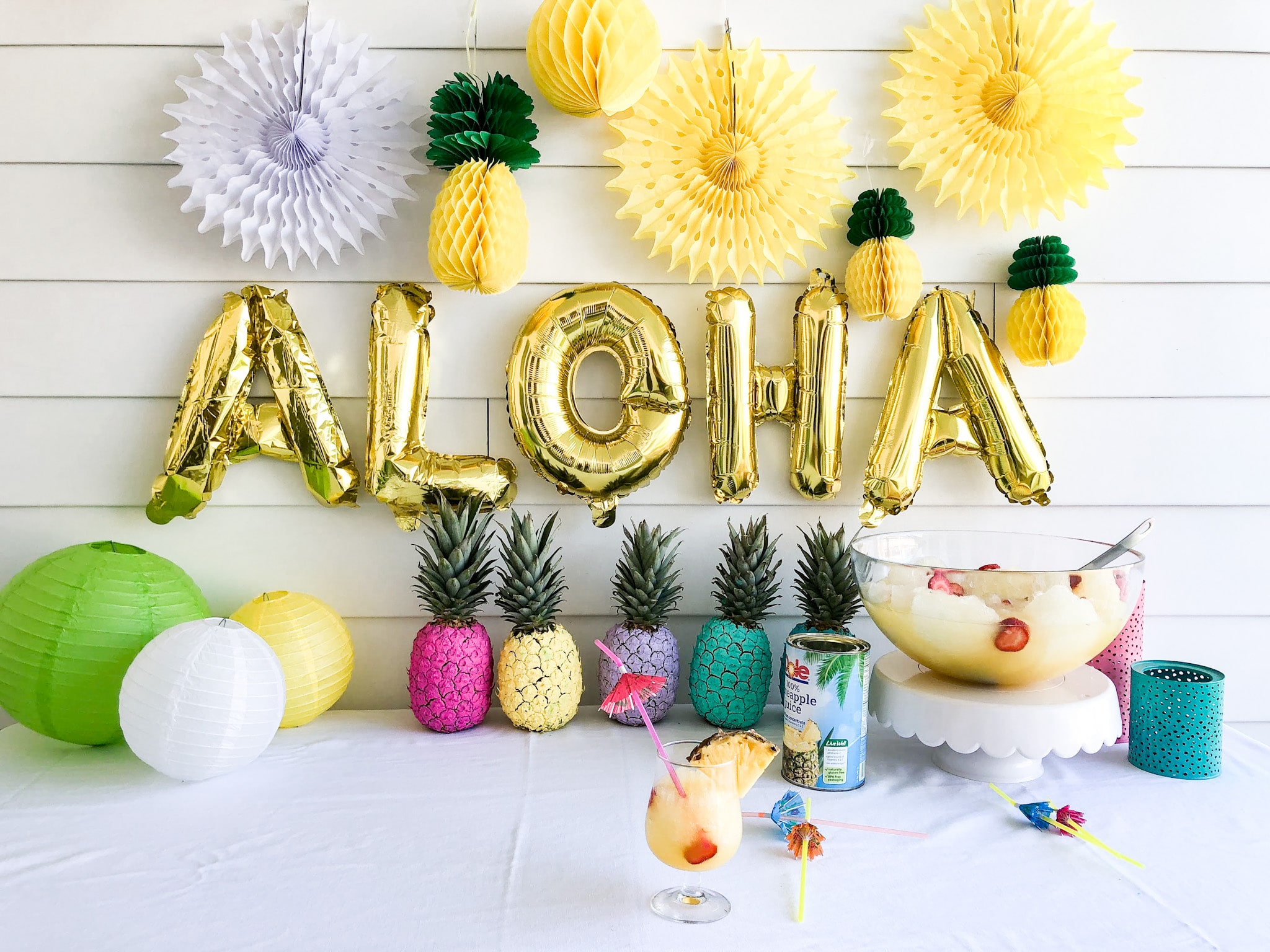 You can switch the flavors of the punch up!
Add different concentrates or flavors of soda to the pineapple juice and you can make this punch new for all kinds of parties! It would be fun to make it for the holidays with pineapple juice, cranberry concentrate and cranberry soda! So many possibilities!!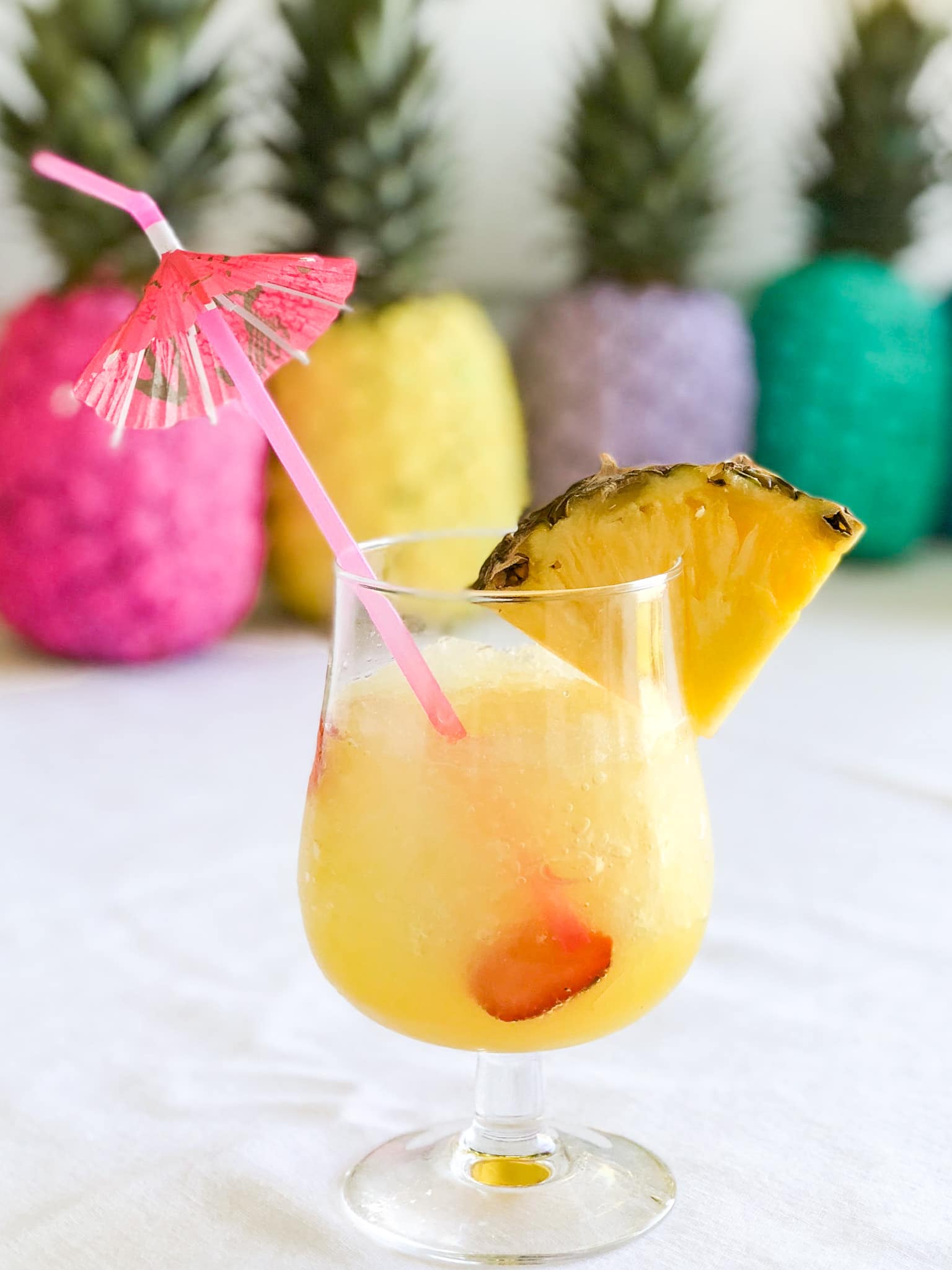 Here's a printable version of Pineapple Lime Luau Slushy Punch: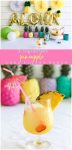 Pineapple Lime Luau Slushy Punch
Pineapple Lime Luau Slushy Punch is a party must! Refreshing pineapple and tangy lime combine favors in this fizzy, fruity, slushy punch that makes enough for a crowd!
Prep Time 5 minutes
Cook Time 6 hours
Total Time 6 hours 5 minutes
Ingredients
1 45-ounce can Dole 100% Pineapple Juice
2 2-liter bottles lemon-lime soda
1 12 ounce can lemon-lime frozen concentrate
1 cup sliced strawberries (optional)
2 empty 1 gallon milk jugs (or similar)
Instructions
Divide all ingredients (except for strawberries) in half and pour into TWO 1-gallon milk jugs with lids.

Mixture will NOT fill the containers. Do not combine into one jug. The carbonated soda will expand while freezing to fill entire containers.

Put lids on milk jugs and place in freezer. Allow to freeze for at least 7 hours – overnight.

Take milk jugs out of freezer 2-3 hours before serving. Cut milk jugs in half and take frozen mixture out of milk jugs and put in a large bowl.

Break frozen mixture into smaller pieces and pour thawed punch over the top.

Add sliced strawberries (optional)
More Summer Slushy Recipes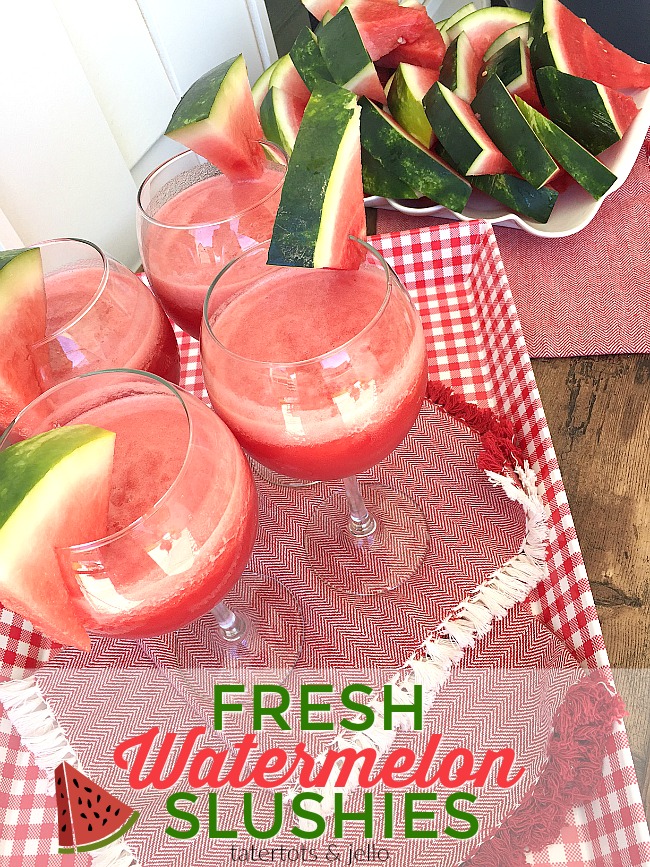 Have a Delicious Day!
xoxo

Pin it for later! Or share it with a friend!