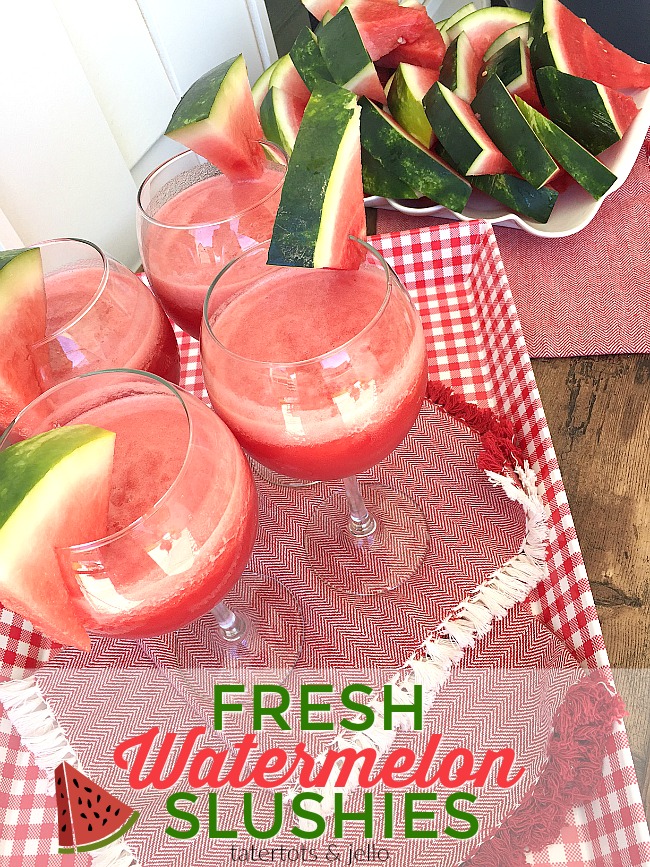 Fresh Delicious Watermelon Slushies
What's better in Summertime than watermelon?? It's our favorite. So when my daughter's friend told me they have a family recipe for Watermelon Slushies, I knew we had to make it! And let me tell you – it is GOOD. And so easy to make.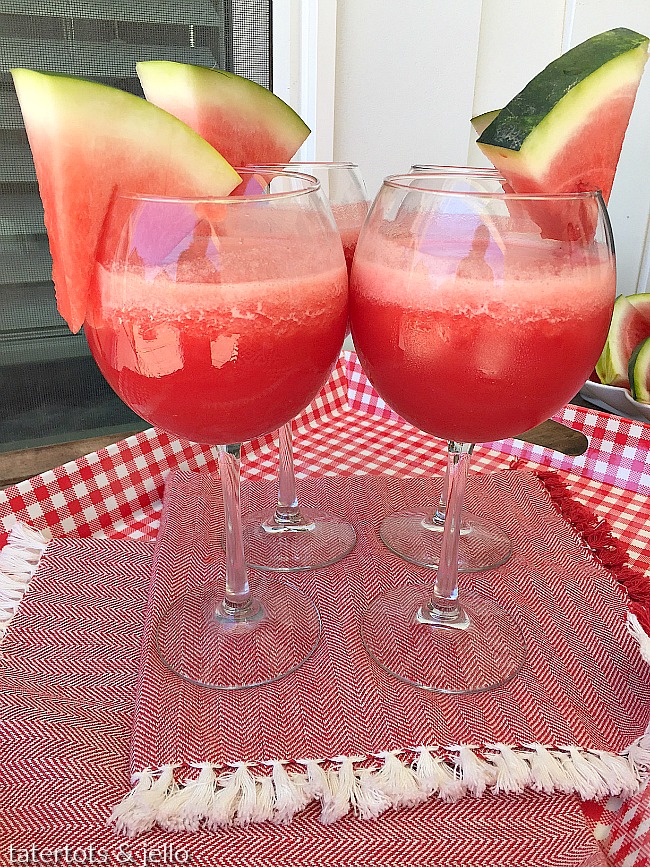 Pop a watermelon in your freezer and prepare for a watermelon taste sensation.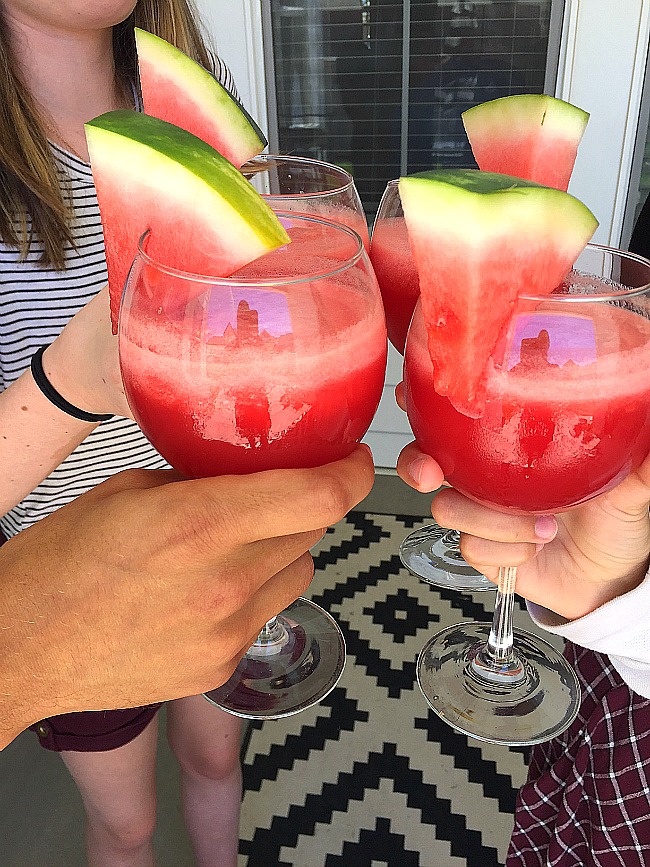 Fresh Delicious Watermelon Slushies
We couldn't fit a whole watermelon in our freezer, so we cut it in half and then froze it overnight. It's a little tricky to cut the watermelon when it is frozen. What you need is a sharp serrated knife. Be very careful cutting it. I don't want anyone getting hurt!

You can also scoop out the insides with an ice cream scoop.
Here is the SUPER easy and delicious recipe for Fresh Watermelon Slushies:
Fresh Delicious Watermelon Slushies
Fresh and Delicious Watermelon Slushies!
Recipe Type: dessert
Cuisine: watermelon
Author:
Prep time:
Total time:
Serves: 8
Make your Summer awesome by making Fresh Watermelon Slushies! Pop your watermelon in the freezer and get ready for a watermelon sensation. Perfect for any Summer party!
Ingredients
1/2 large watermelon
1/2 cup – 1 cup sugar, to taste
3-4 cups of ice
Instructions
Cut your watermelon in half. Freeze it overnight.
Cut watermelon with a sharp serrated knife or scoop out the inside with an ice cream scoop.
Put the watermelon in your blender.
Add 1/2 cup sugar. Taste. If you like a very sweet taste, add more sugar.
Add ice and blend together.
If you are using a seedless watermelon, pour into a pitcher and serve immediately.
If the watermelon has seeds, pour the slushie through a very fine strainer.
Enjoy!
Prep time is based on your watermelon being frozen.
Make it for your next Summer party!!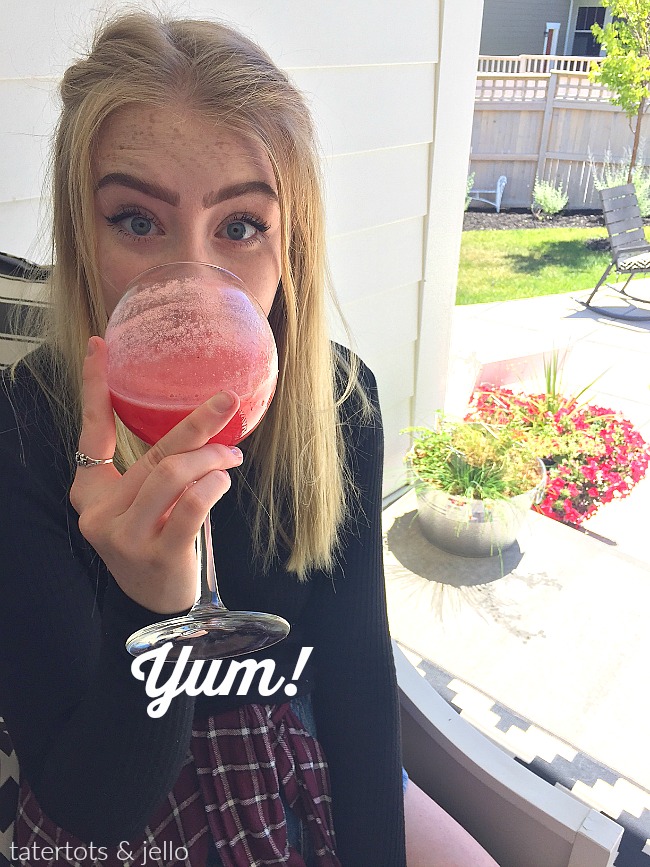 Here are a few other Summer recipes that we love!