Be Mine Valentine's Day Mantel Ideas! Create a beautiful mantel with these easy and inexpensive DIY ideas — modern metal letter typography signs, banners and paper hearts!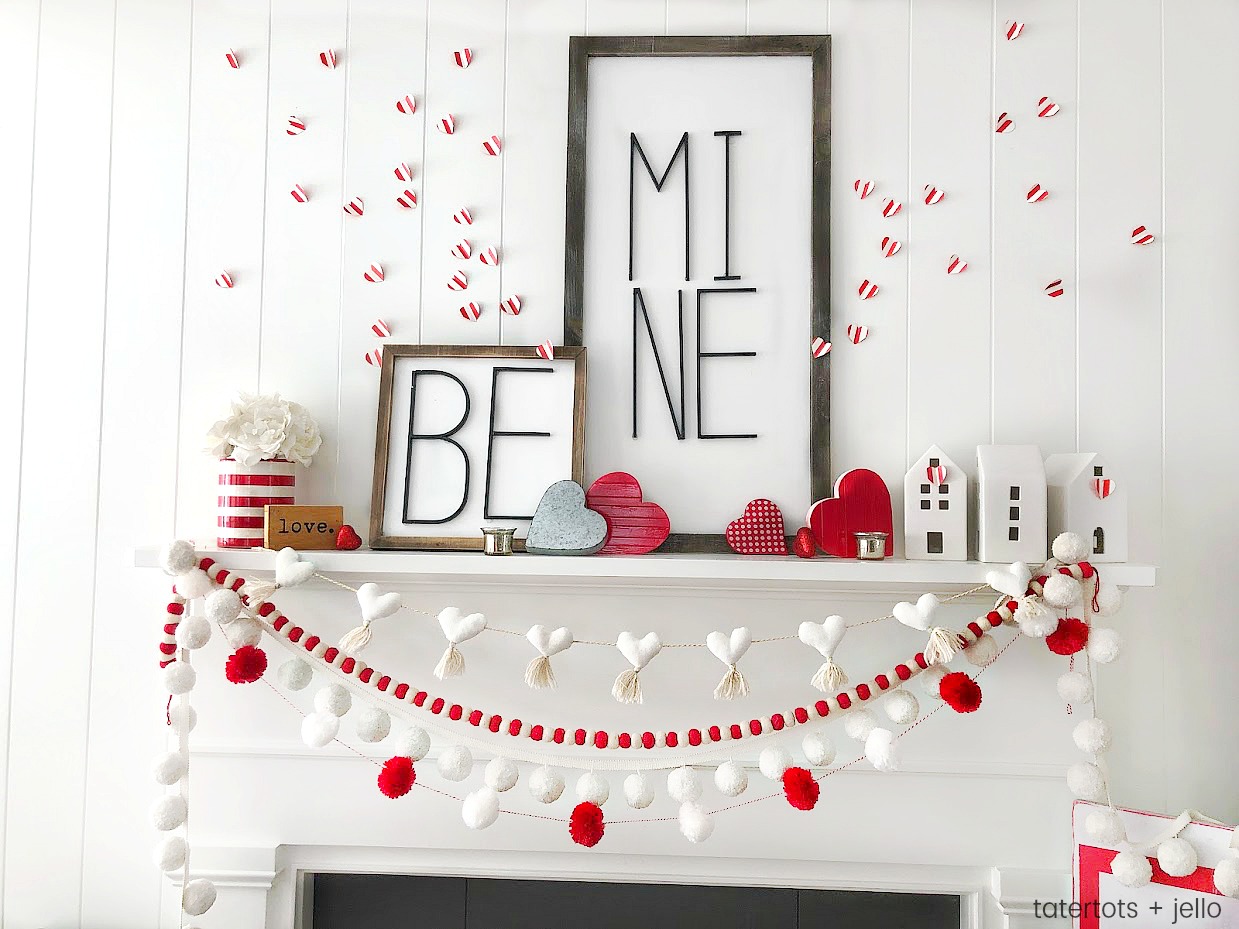 Valentine's Day Mantel Ideas
I LOVE decorating our mantel for different seasons and holidays. It really brings the feeling of the holiday into our home. If you don't have a mantel, maybe you love decorating a shelf or spot in your home? And Valentine's Day has become one of my favorite holidays to decorate for over the past few years.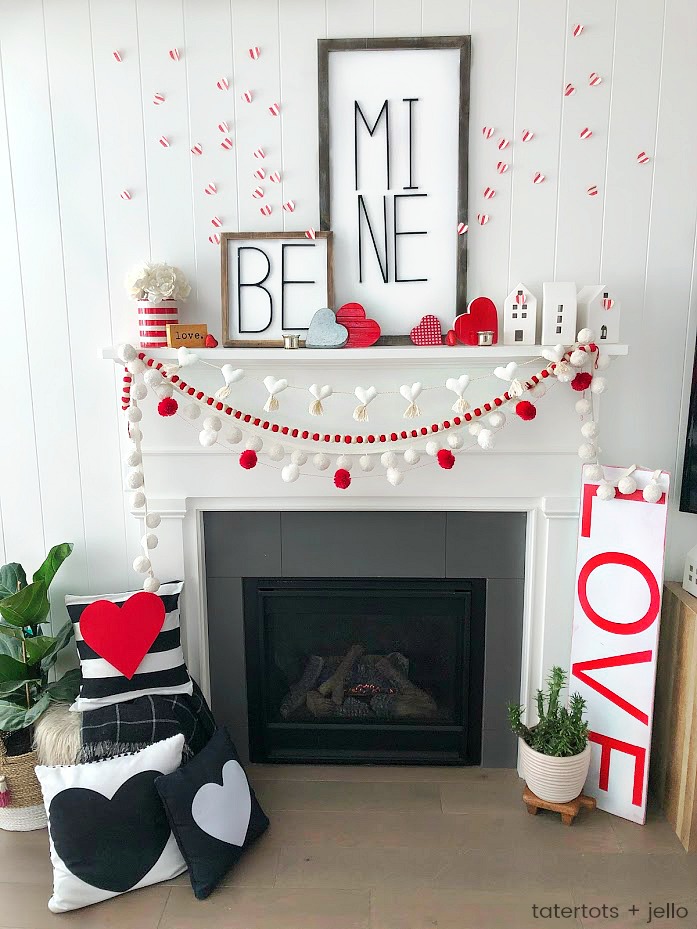 Valentine's Day Mantel Ideas
It's always fun for me to think of easy, inexpensive ways to decorate. This year I wanted to create a couple signs with a Valentines saying. I also love using past projects in new ways over the years. These signs are similar to one I created a JOY sign over the holidays using the same metal letters that I found at Hobby Lobby. I initially was going to use the letters to spell "LOVE" but I discovered that there is no V letter sold in this design. So I had to get creative and I decided to make two signs — one that says BE and one that says MINE.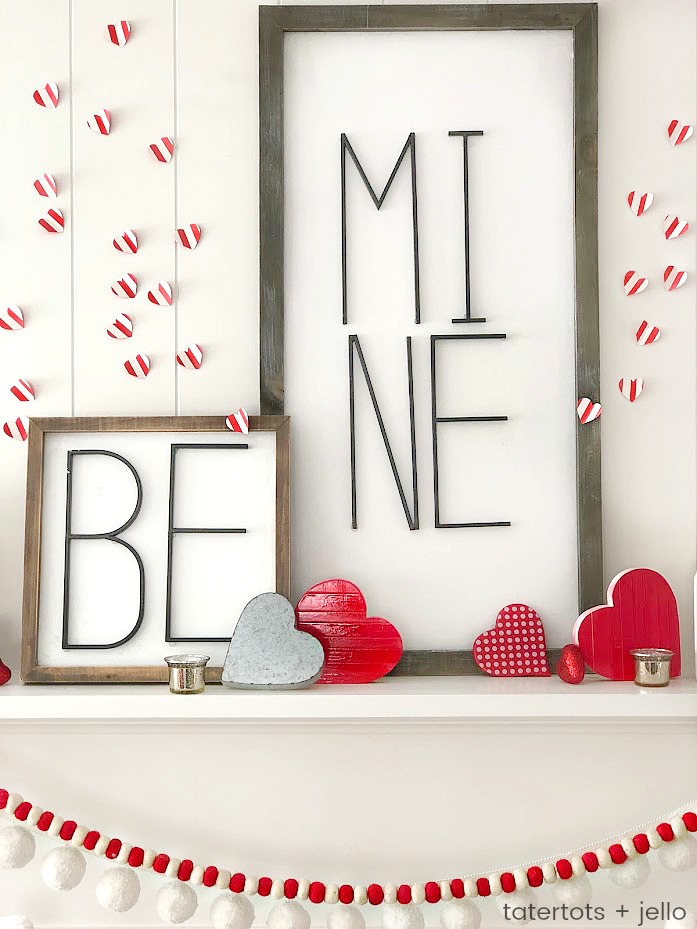 Make DIY Valentine's Day Be Mine Signs
There are a few different ways you can make these signs. You can go over to your hardware store and get a pine shelf cut into two sizes for the sign. A 8 foot tall length of pine board costs around $10. I I took some Hobby Lobby signs from the 75% clearance section and repurposed them. I painted over the designs that were printed on the signs to create a blank canvas.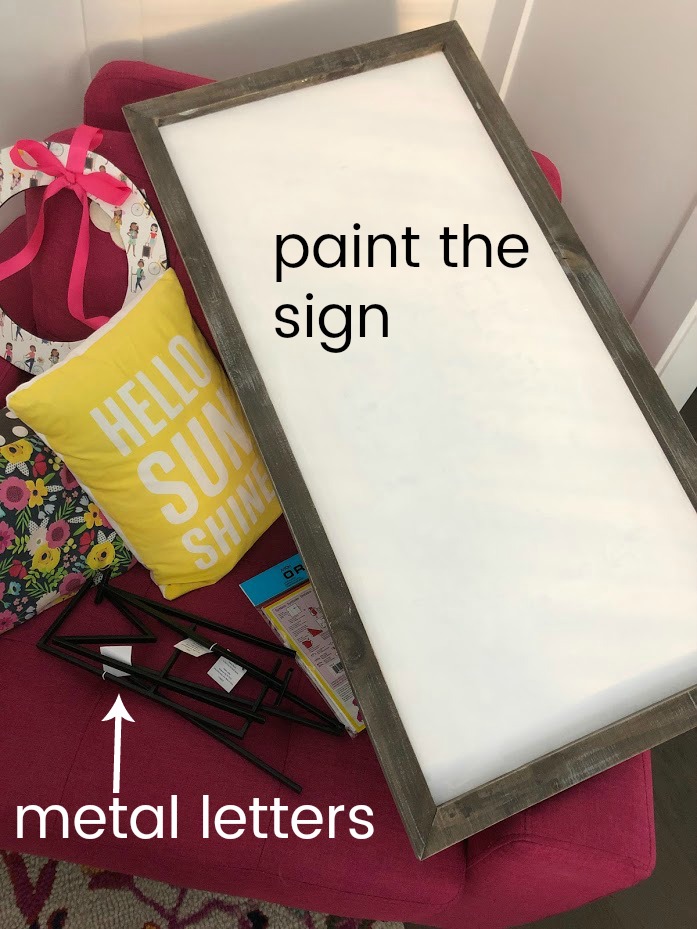 Add Metal Letters to Signs
Once the paint was dry, I added metal letters. If you are wondering what type of glue works best I experimented with a few different types of glue. I initially used hot glue and I don't recommend using hot glue to hold metal letters on a sign. I eventually ended up using E6000 which takes 24 hours to cure, but holds the letters on very securely!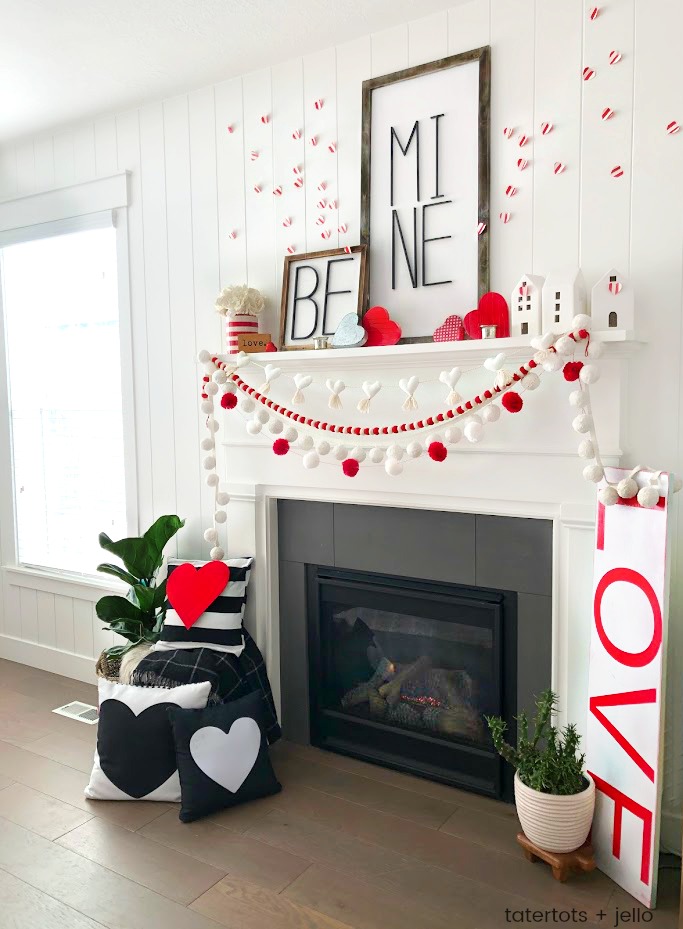 Giant Typographical Sign
I love making giant signs. As I said above, you can buy an 8 foot length of pine shelving at your hardware store for about $10. I have a complete tutorial on how to make GIANT Typographical Signs which will tell you exactly how to make these. I made this sign about 4 years ago and I still use it every year. Also, you can paint something else on the other side of the sign and get double use out of the wood!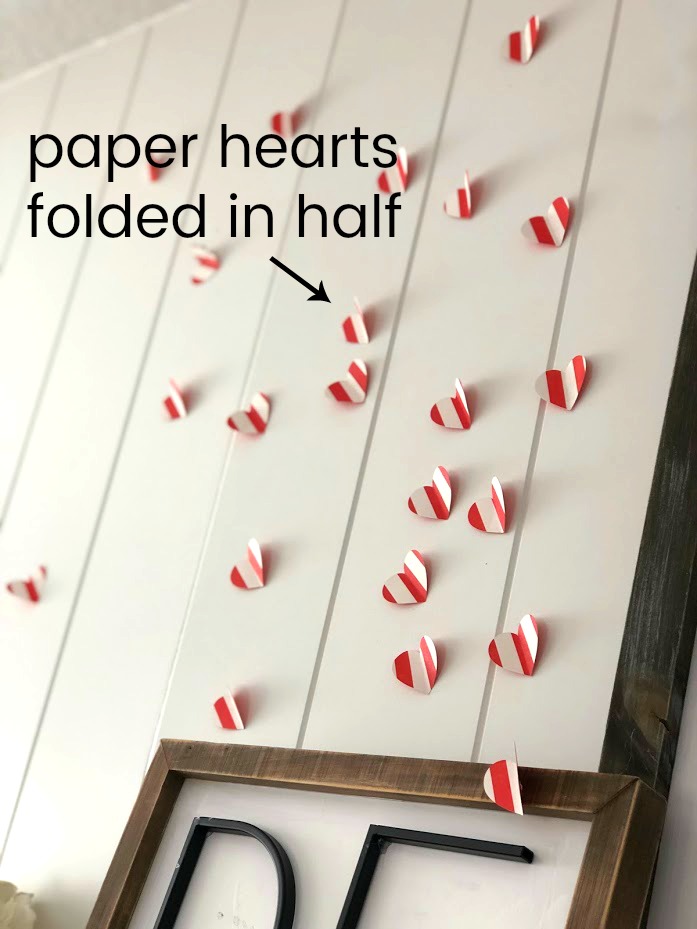 this post contains an affiliate link. Affiliate links cost you nothing and allow us to bring you more free DIY ideas!
Cut Out Paper Hearts
I wanted to add paper hearts that looked like they were coming out from behind the signs and floating up into the sky. This is super simple if you have a heart punch OR a craft-cutting machine like a Silhouette Cameo.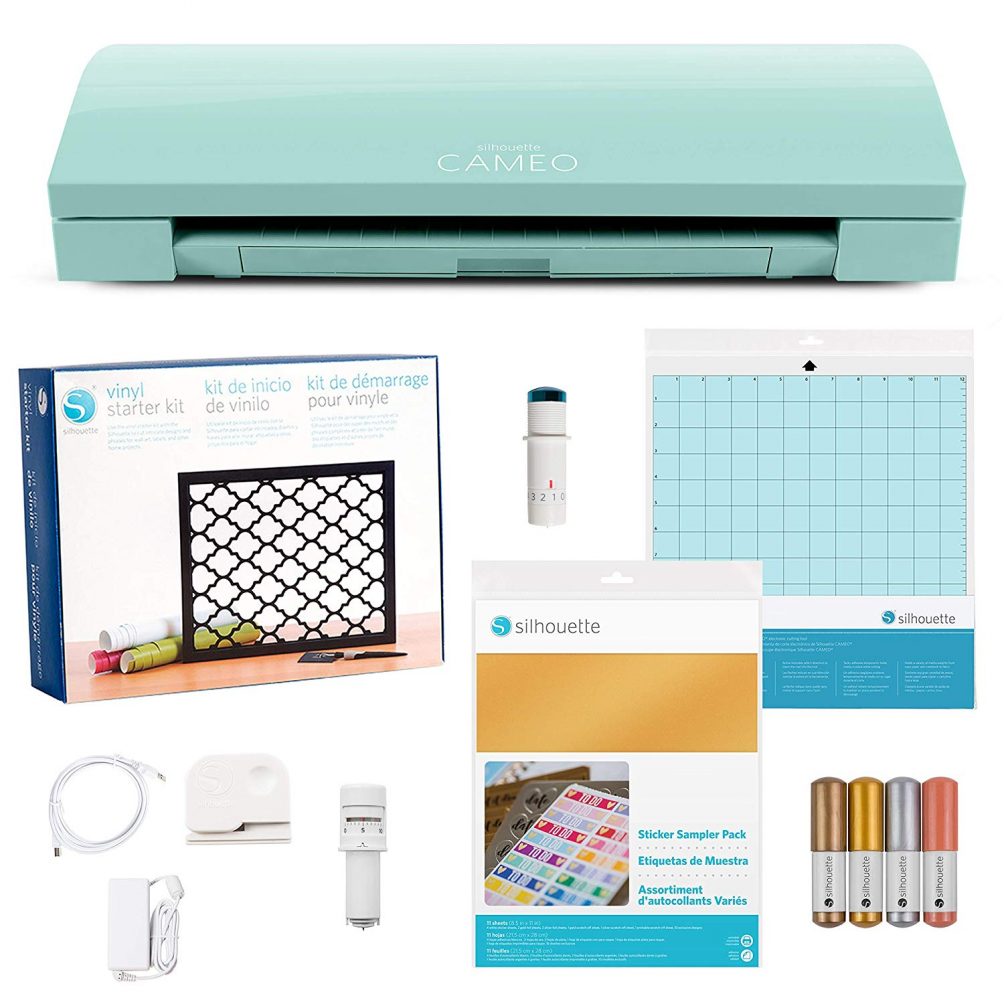 I actually made these hearts about 6 years ago as part of my specimen art craze. I think I made 6 different ways to display specimen art in the same frames. Heart Specimen Art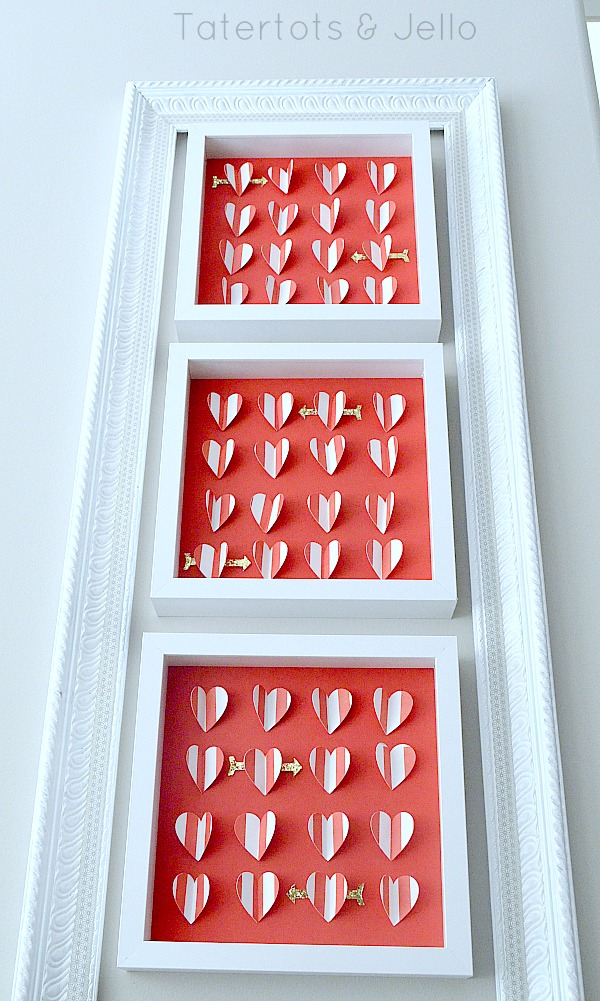 After using this project for a few years we moved and the hearts were damaged. I decided to salvage them and use them in this project!
Add Valentine's Day Garlands
I LOVE making garlands! I always layer a few garlands together. This year I layered the huge pom poms that I used in my Joy to the World mantel from Christmas, I found the wool heart garland at Target and I added a pom pom banner too.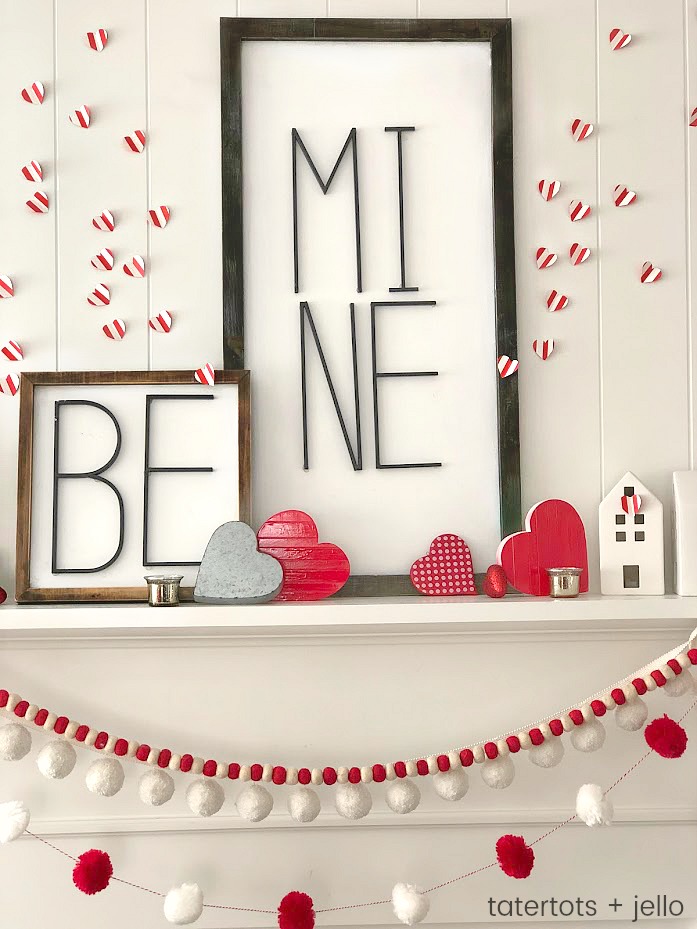 Make Heart Pillows
You can make some heart pillows to go with your mantel. The black and white pillows are some pillows I made a few years ago and had printed through Shutterfly. I have the free printables here — Free Printable Heart Images — if you want to have some pillows made. The other pillow with the stripes has a red heart on it. I got the red felt hearts at Hobby Lobby, then you can attach them to a pillow by either sewing it down, using fabric glue or iron-on fusable interfacing. Instant Pillow!! I added a bunch of red pillows to our couches to go along with the mantel and it looks so cute!!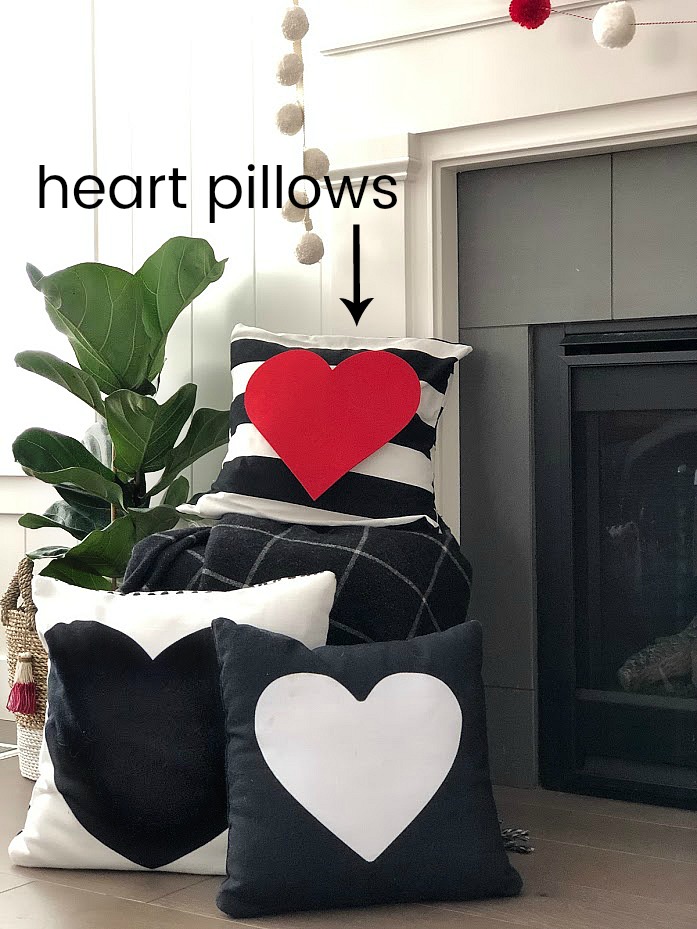 Valentine's Day Mantel Ideas
Do you decorate for Valentine's Day?? I've found that adding bright reds and pinks helps add a little color to our cold winter days!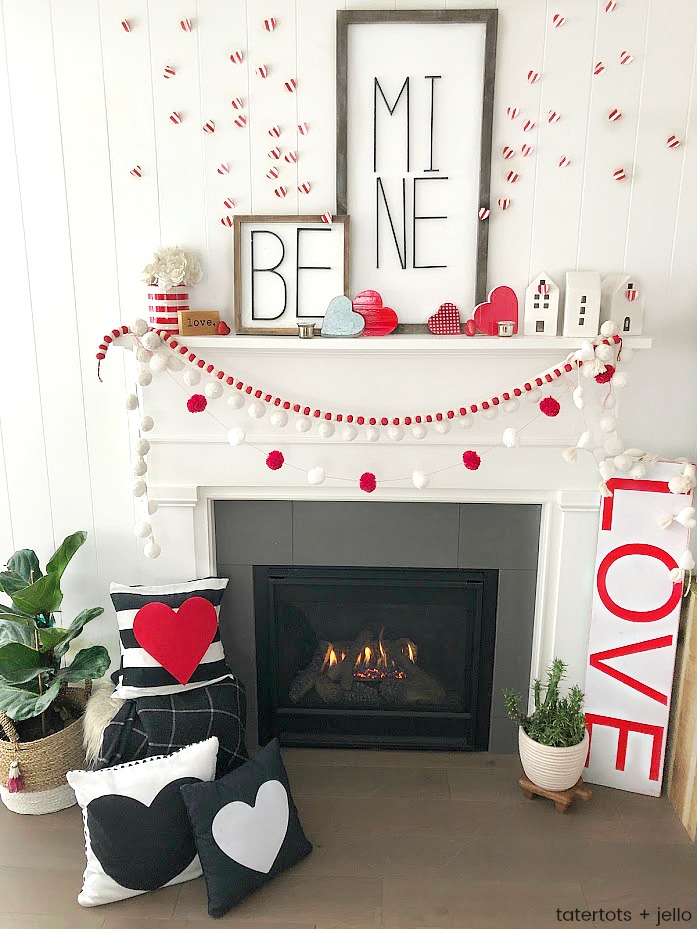 Tag me on Instagram @tatertotsandjello with YOUR ideas! I love sharing behind-the-scenes ideas and connecting with people there!
Have a Creative Day!
xoxo