Make a GIANT JOY sign for under $12. An unfinished board, trim, embroidery hoop, yarn, letters and spray paint combine to create something special for the holidays!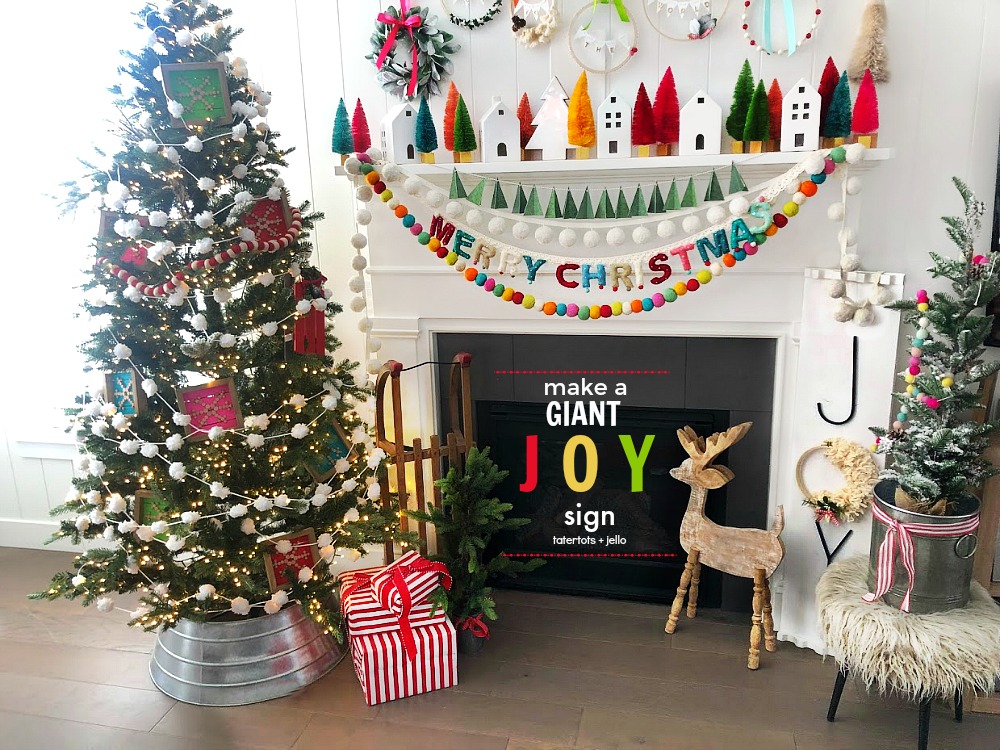 If you've been following my blog for the past 10 years you might know that I LOVE making giant signs. I make them for almost any occasion. I use them on my porch, my mantel, on party tables, everywhere!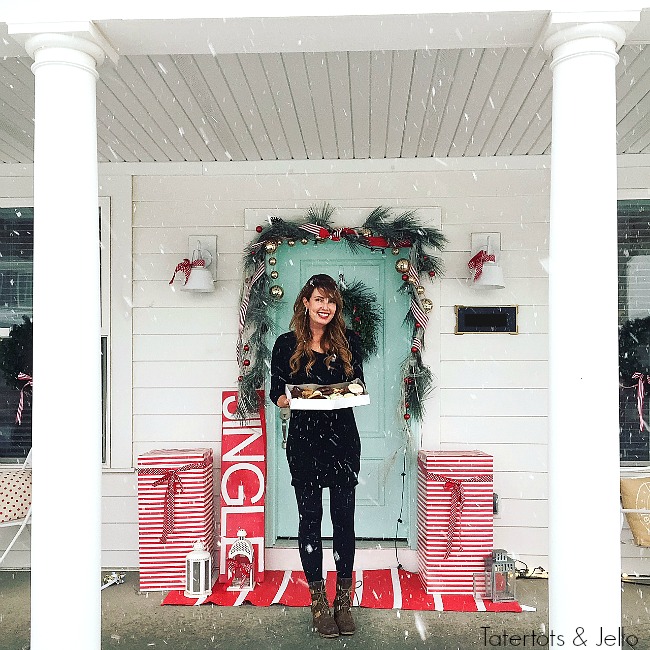 DIY GIANT signs are an affordable and fun project to make
They are so easy to make and affordable too. I also flip them over and use the other side for a different occasion. I can make one for Christmas and then flip it over and decorate the other side for New Years. It makes storing the signs easier too since you only need half of the board that you would if you only decorated one side.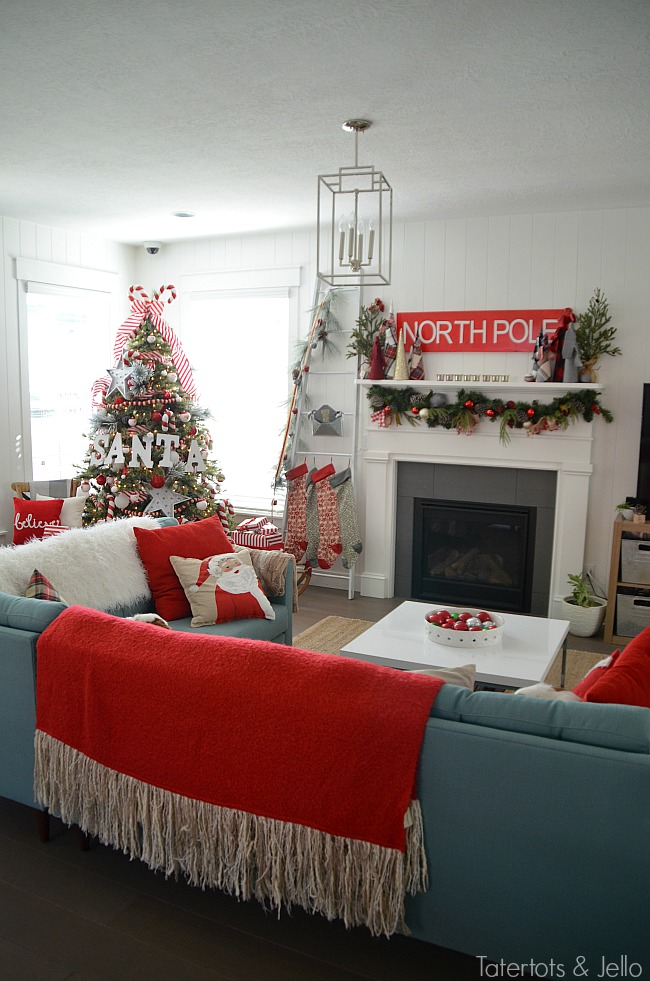 There are different ways to create GIANT signs
There are many different ways that I have decorated my GIANT signs. The one that I use the most is by cutting out the word I am using on vinyl with a craft cutting machine. I spray paint the board the color I want my WORD to be, then apply the vinyl, then spray paint the board in the color that I want my BOARD to be. You can get all of the instructions on making this type of GIANT board on my How to Make a GIANT Board Sign Tutorial.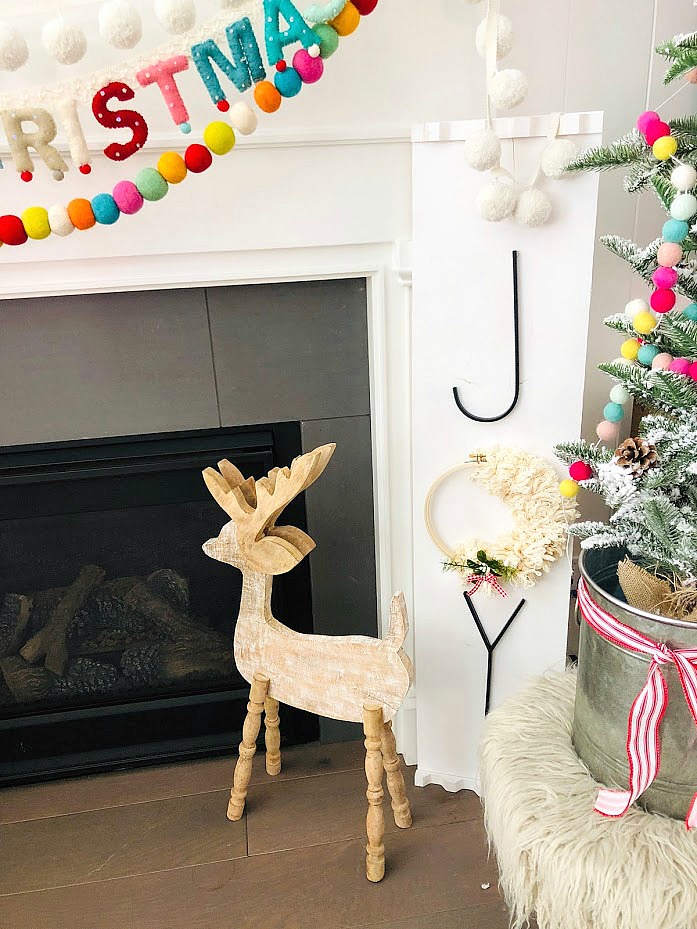 How to make a GIANT sign without a craft cutting machine
For my newest JOY sign, I wanted to create a way for people to make a GIANT board who don't have a craft cutting machine. And another reason to consider making a sign this way is that it is SO fast! It takes a little bit of time to spray paint the board twice and cut out and apply the vinyl if you are making it using the other method.
This method only requires you to spray paint your board once. And you can also use it on a PLAIN board or you can stain the board as well. So many different way to customize this board.
Giant JOY sign
My holiday theme for my tree, mantel and porch this year is JOY to the world. So I thought it would be fun to make a sign that said JOY. But you can use any word you want.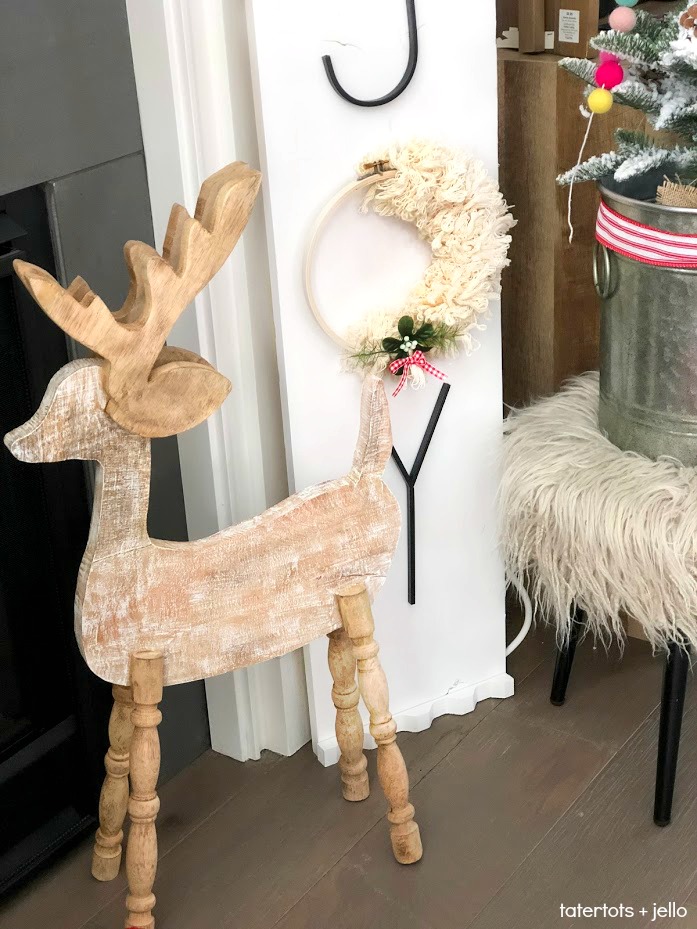 Use an embroidery hoop as a letter
I also used embroidery hoops on my mantel so I wanted to continue that theme in the sign. I used an embroidery hoop for the O on the sign and decorated the embroidery hoop with some pretty natural trim.
Add molding to your board
I added a little more interest to the sign by adding some molding to the top and bottom of the board.
How to Make a GIANT JOY Sign for Under $12
Get a board
I use $10 pine boards from the hardware store. They are 10 feet in length so I can cut them in two and make TWO boards. And here's a handy tip — you can get your board cut at the hardware store for FREE. And if you are getting molding too they will cut your molding for free too!! It's great!
Add trim
If you are adding molding, with glue it on with wood glue or I hot glue mine on and it works great.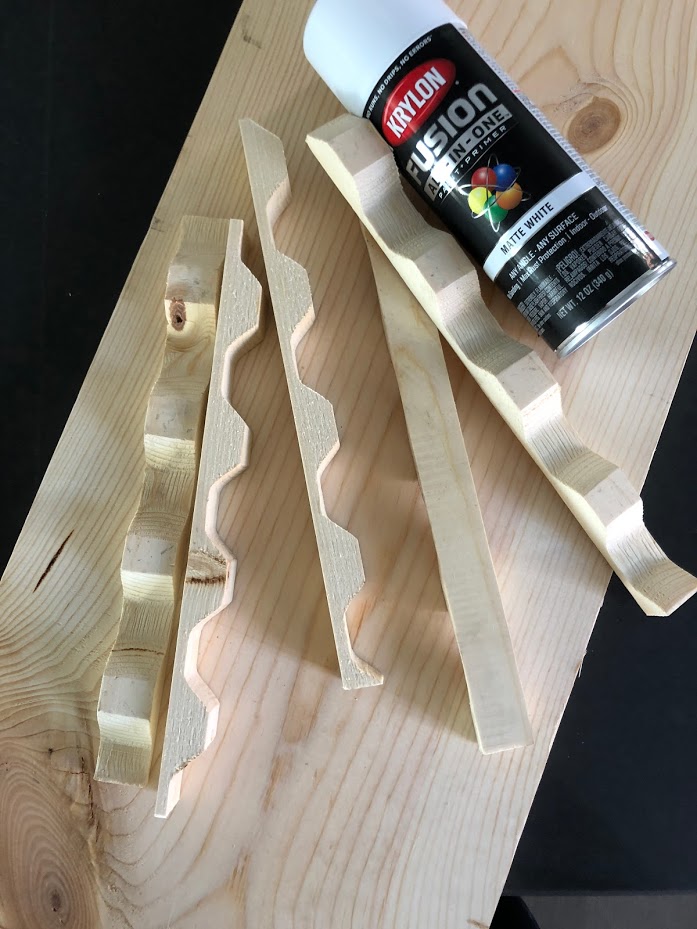 Spray paint your board
Spray your board whatever color you want. Make sure to get your trim painted well too. I had some left over spray paint so I didn't add that into the cost but you can spray paint a board with about 1/3 of a can of spray paint.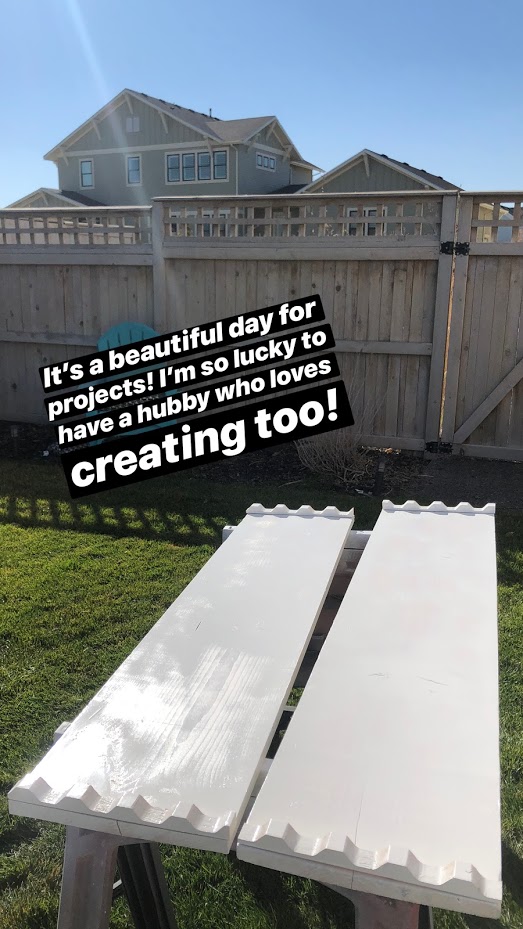 Embellish your embroidery hoop
While the board is drying, work on your embroidery hoop. I wrapped mine with trim and then added some leaves a a little bow.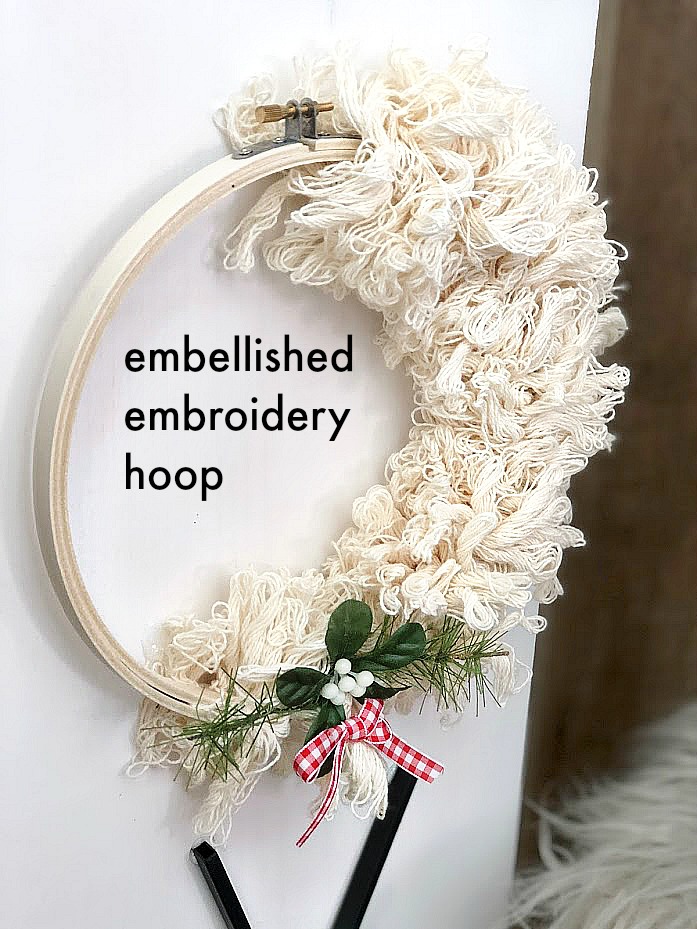 Add your letters
I found the most amazing metal letters at Hobby Lobby. They were actually on sale when I bought them so I got them for about $2 each.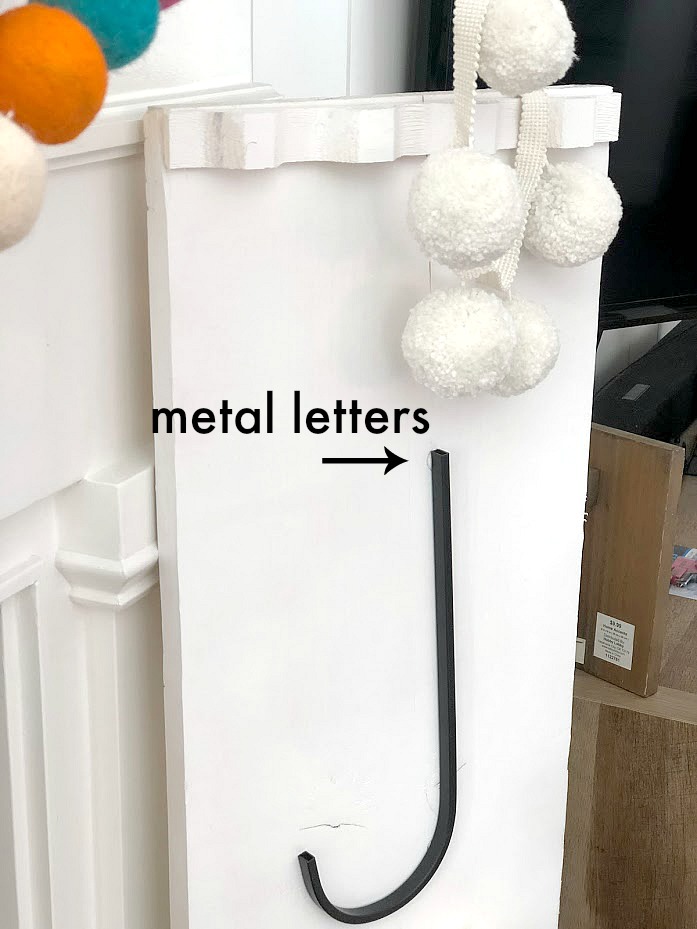 Attach your letters
I hot glued the letters and the embroidery hoop to the board.
My next project is making embroidery hoop ornaments for my tree. I think they are going to be so cute! I also have the other half of the board that I am going to use to make a GIANT sign for my porch!! I hope you will follow along for SO many festive holiday ideas on a budget!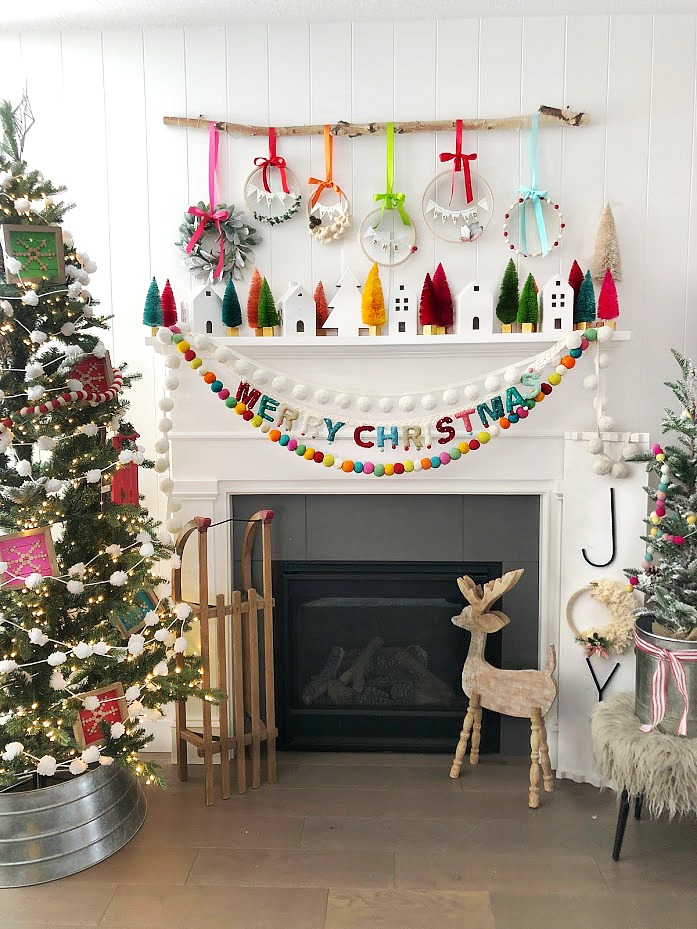 Have a CREATIVE day!
xoxo