This is a sponsored conversation written by me on behalf of Hobby Lobby. The opinions and text are all mine.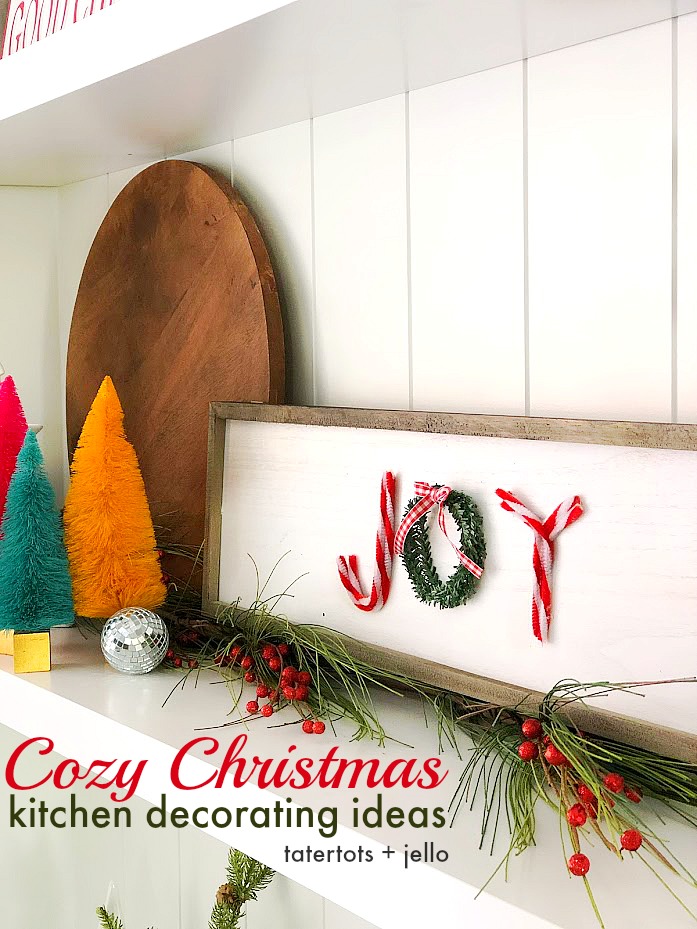 Cozy Christmas Kitchen Nook Decorating Ideas! Decorate shelves in your kitchen for the holidays with DIY projects, greenery and trees for a welcoming place to gather with your family.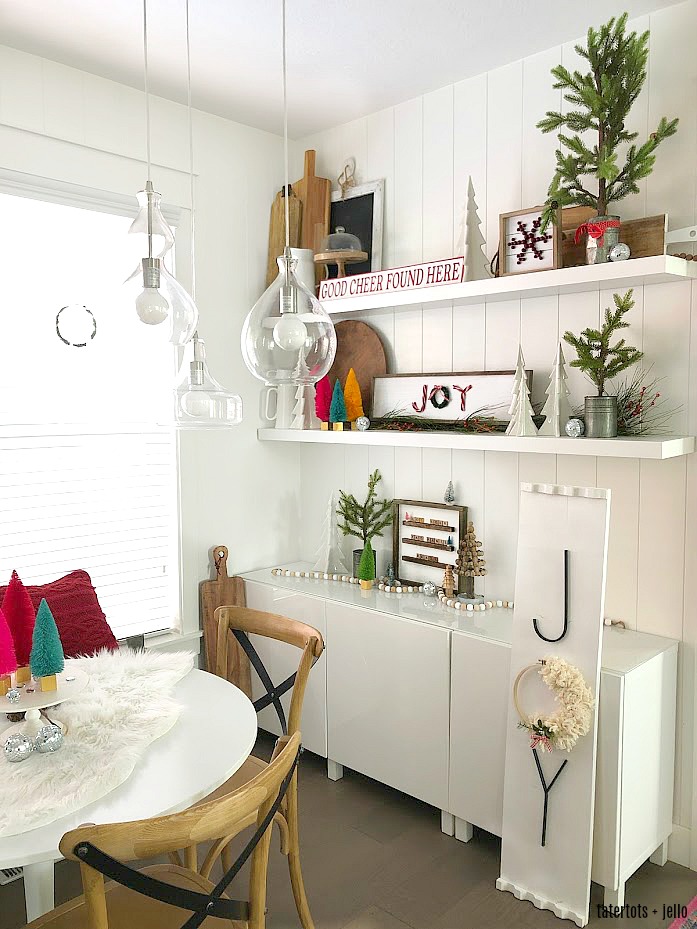 Decorate Your Kitchen for Christmas
I love decorating my home for the holidays. One of the places that might get neglected is the kitchen. Yet the kitchen is where we spend the most time. This year I thought it would be fun to create a few DIY projects and decorate our little kitchen nook.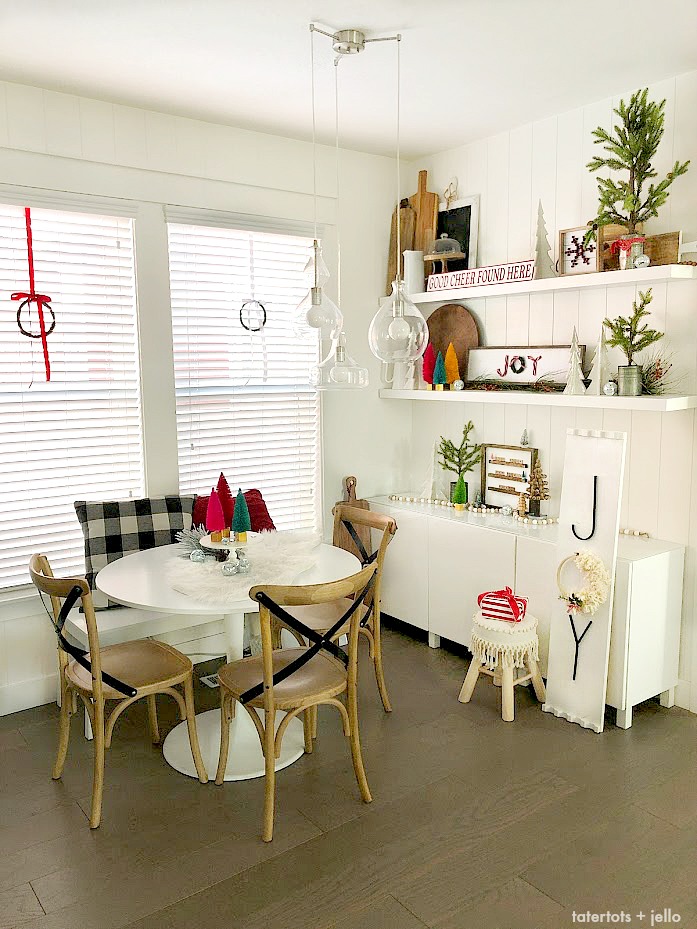 Display Items on Shelves
We added a couple of floating shelves and a buffet on the far side of our kitchen. I found that I needed somewhere to keep my larger mixing bowls and serving trays. I love having the shelves and the buffet top to decorate! And for people that don't have a mantel to decorate, creating shelves like this can give you the same feeling as a mantel to decorate! I mixed new and old items to create a warm and welcoming space for the holidays.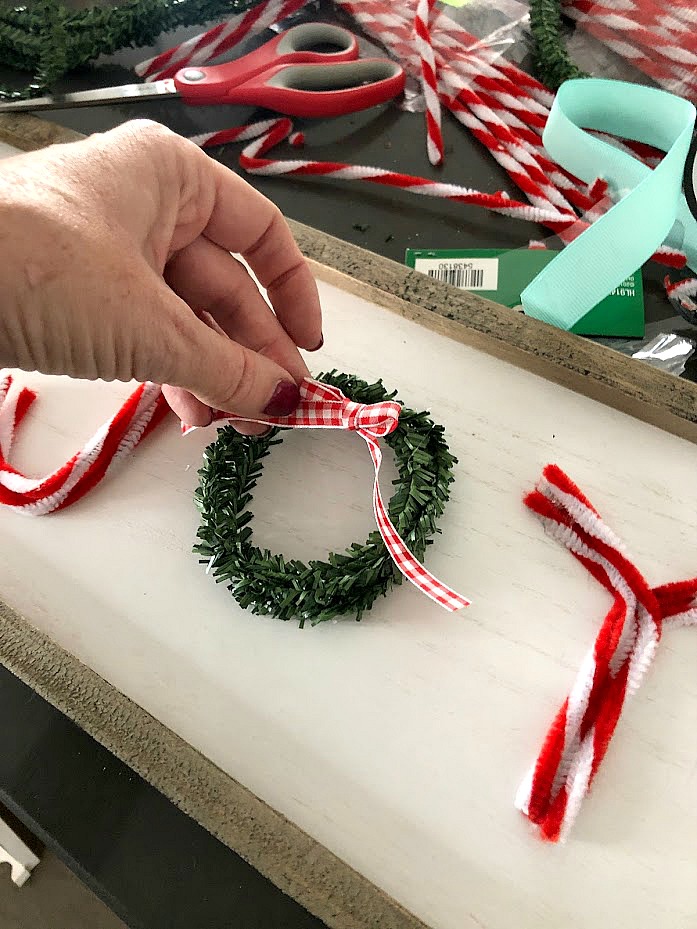 Joy Sign
I created a simple joy sign using a blank picture frame from Hobby Lobby, red and white pipe cleaners and a bit of green garland. So easy! I took the pipe cleaners and made a J. Then I used the small garland and shaped an O and added a bow. The Y is also made out of the same pipe cleaners. I hot glued it onto the board and within 5 minutes I had a cute little sign. You can make any word you want for the holidays. You can also use a different color pipe cleaner and create something you can leave out all year round – like family, home, gather, etc!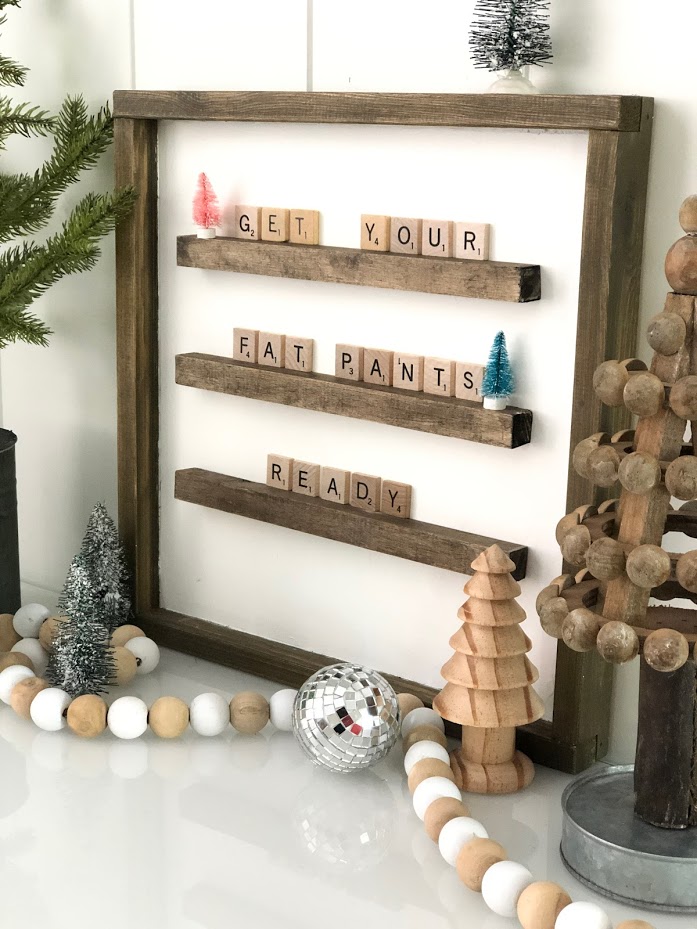 DIY Scrabble Letter Board
This is another easy project. I took a picture from Hobby lobby, painted over the saying with white paint. Then I took a piece of molding and cut it into two sections. I stained it and then hot glued it onto the board. I already had scrabble letters from a project I was working on a few years ago, but Hobby Lobby also sells packs of scrabble letters. Perfect! Now the kids can write holiday sayings to each other. They love it!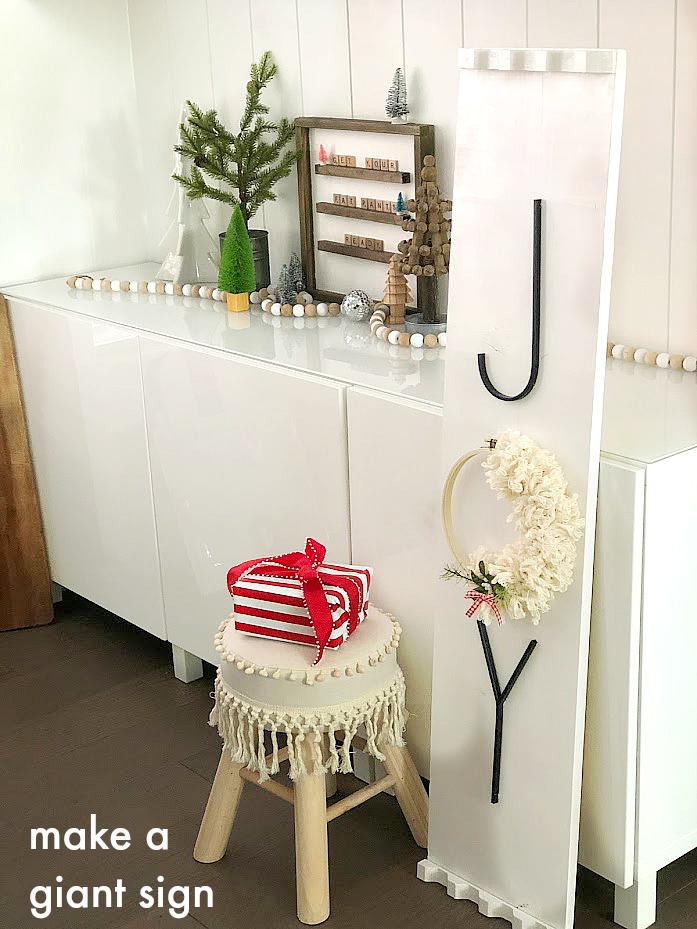 Giant Wood Board
I created a GIANT Joy sign with a board and these really cool metal letters I found at Hobby Lobby. I love how simple they are. They kind of have a farmhouse feel, but also an industrial feel which is perfect for my style! I create the O in joy with an embroidery hoop. I wrapped the hoop with textured ribbon I found in the ribbon department. I have to say that Hobby Lobby has the BEST ribbon selection of any craft store I have been to. And their ribbon is on sale every other week. So keep track of that and you can always get a great deal on ribbon! Another thing I love about Hobby Lobby is I ALWAYS use my 40% off coupon. You just pull it up on your phone and it seriously saves me SO much money. Don't forget to use it!
White Trees
I love these white ceramic trees. They are so my style. Simple, beautiful. You can use them all Christmas season, but also keep them out to decorate with all winter. So pretty!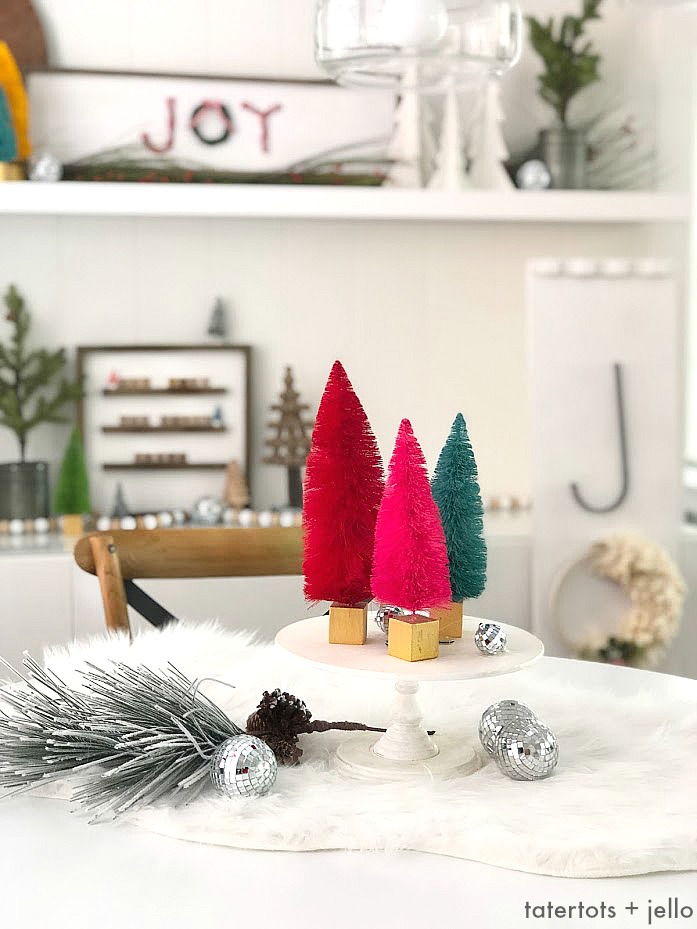 Kitchen Centerpiece
I love making a centerpiece on our kitchen table. This year I took a faux fur runner and added some bright bottle brush trees and shiny balls. The faux runner is in the department where the kids decor is. The disco ball ornaments are in the seasonal Christmas department and they also have gold and red disco balls. I am doing a NYE tablescape in my dining room with the disco balls. I love them. When the sun shines on them they reflect all over the room. So fun.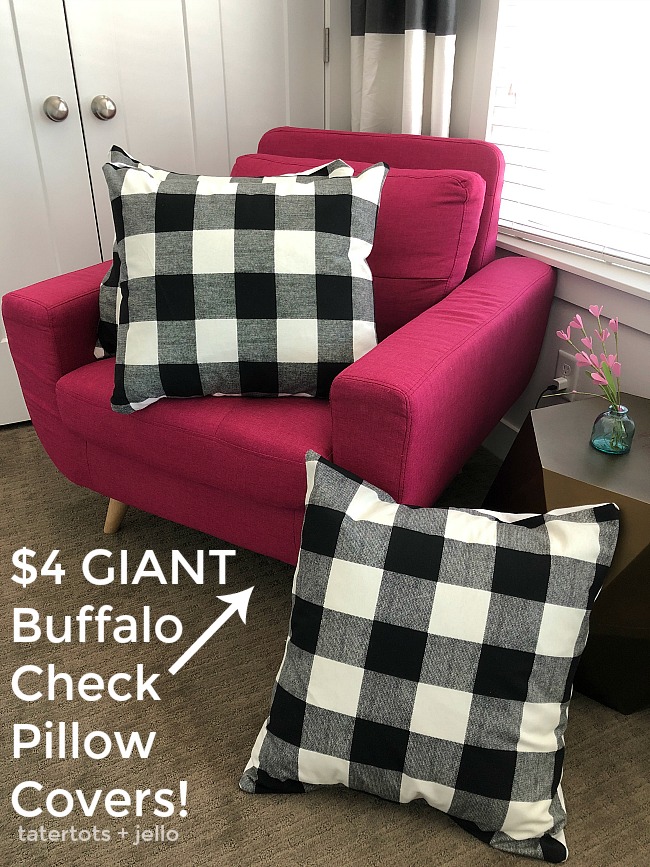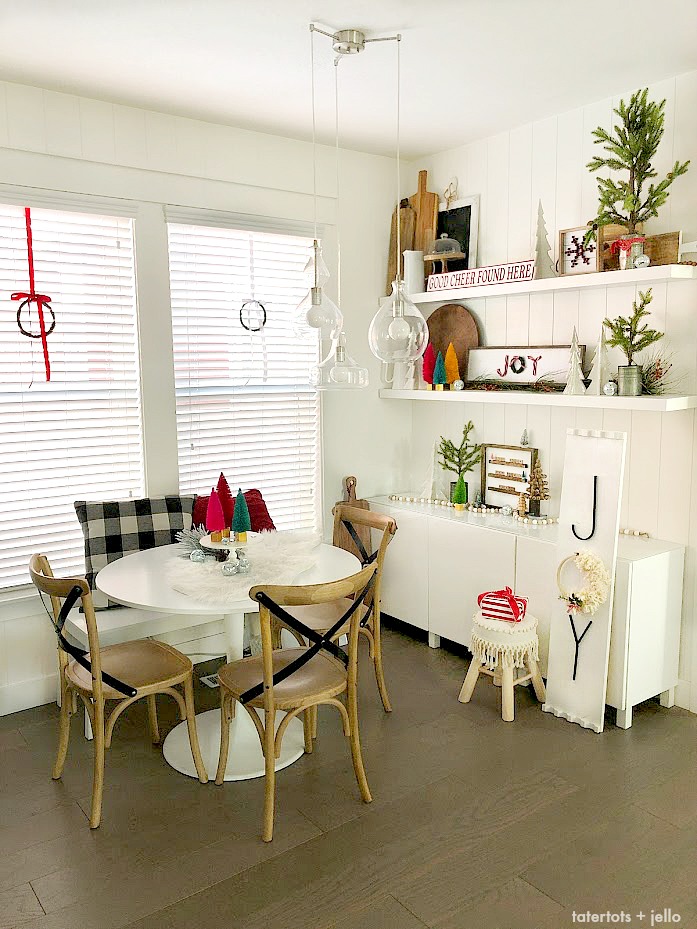 Add Some Pillows
I also love the fabric department at Hobby Lobby. They have a great selection of fabrics. I found this black and white buffalo check fabric there and made a bunch of pillow covers in the spring. It's so easy to use them all year round. So I added them to our little bench in the eating nook.
Add wreaths to Your Kitchen Cabinets or Windows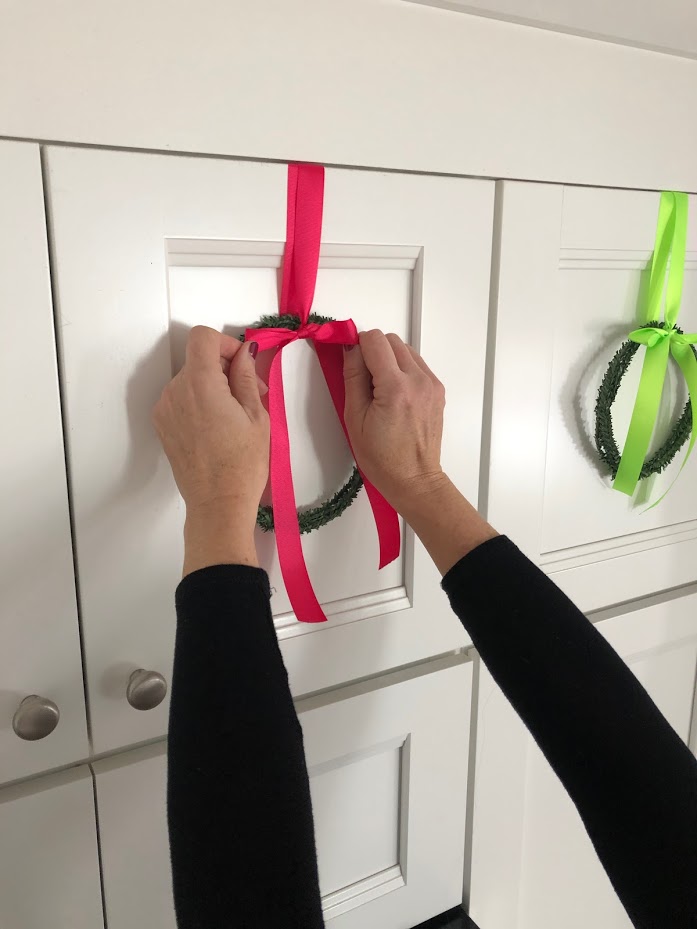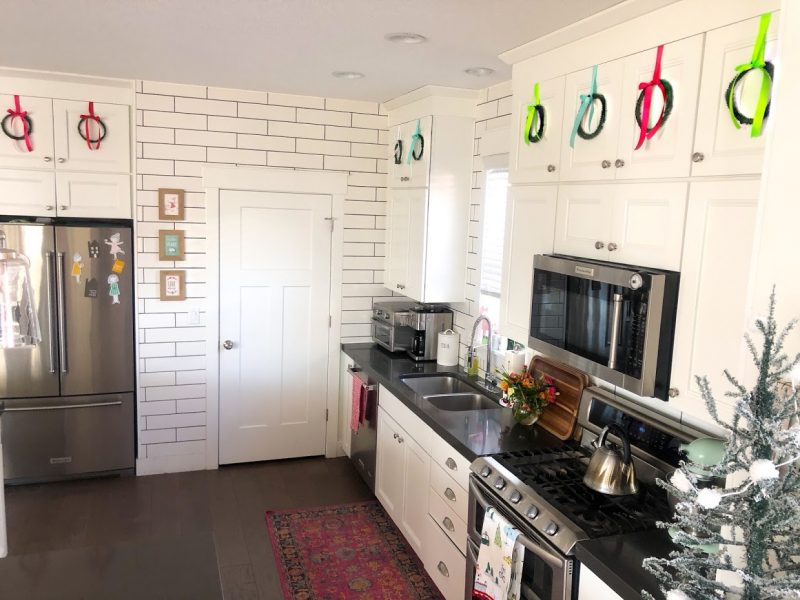 I also found this tiny evergreen garland at Hobby Lobby and I made little wreaths for my kitchen cabinets and windows in the eating nook! Less than 50 cents each!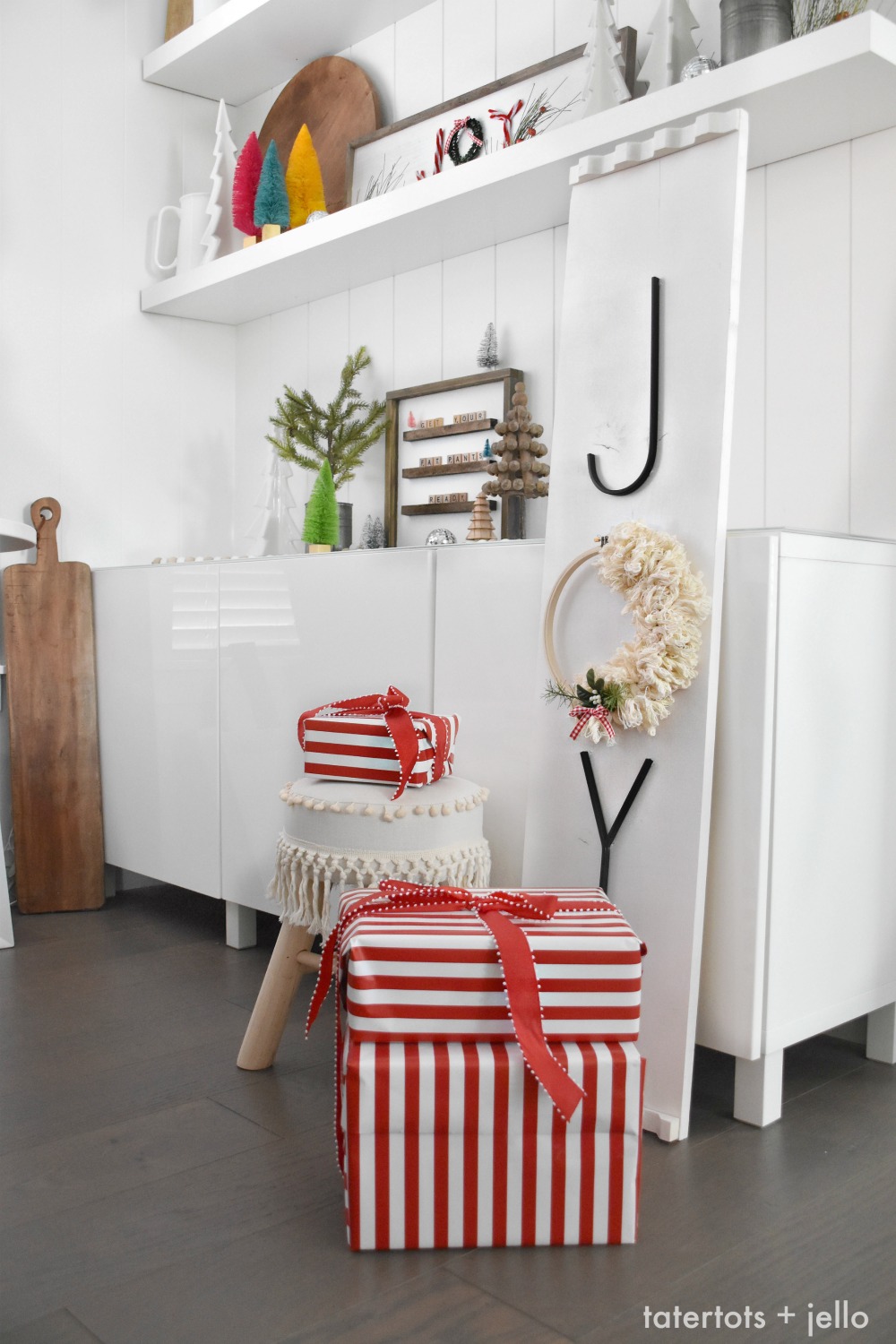 I hope you enjoyed these Christmas Kitchen Decorating Ideas!
A big thank you to Hobby Lobby for partnering with me to decorate our kitchen nook. You can find out more about all of the beautiful things Hobby Lobby has for the holiday season:
xoxo