---
Make a Giant Halloween Typographical Sign
---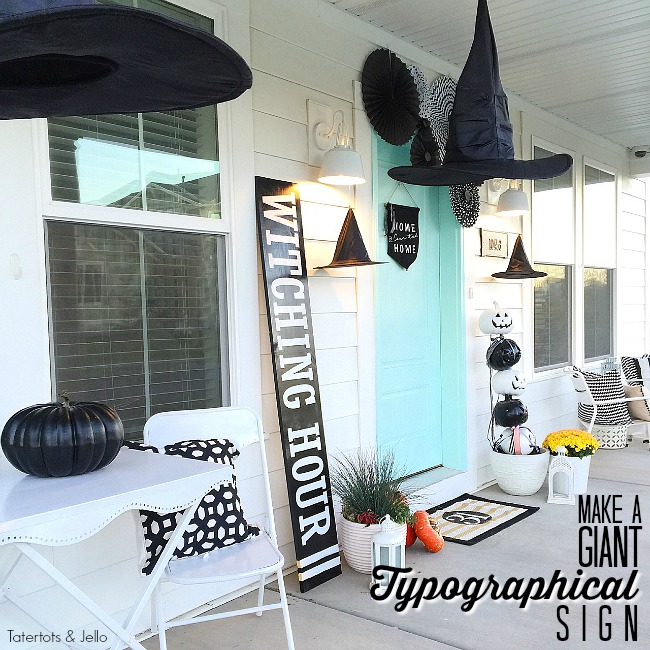 Make Giant Halloween Typographical Signs. I love anything really small or really large. A few years ago I started making giant signs for my porch. It's a really easy and inexpensive way to add a punch to your seasonal or everyday decorating. I use lumber from the hardware store for the signs. You can cut them to any size – depending on what you are spelling and the space you want to decorate! I use unfinished pine shelf boards from the hardware store. If you know the approximate length of the board you want you can have the helpful hardware store workers cut the board for you. So easy.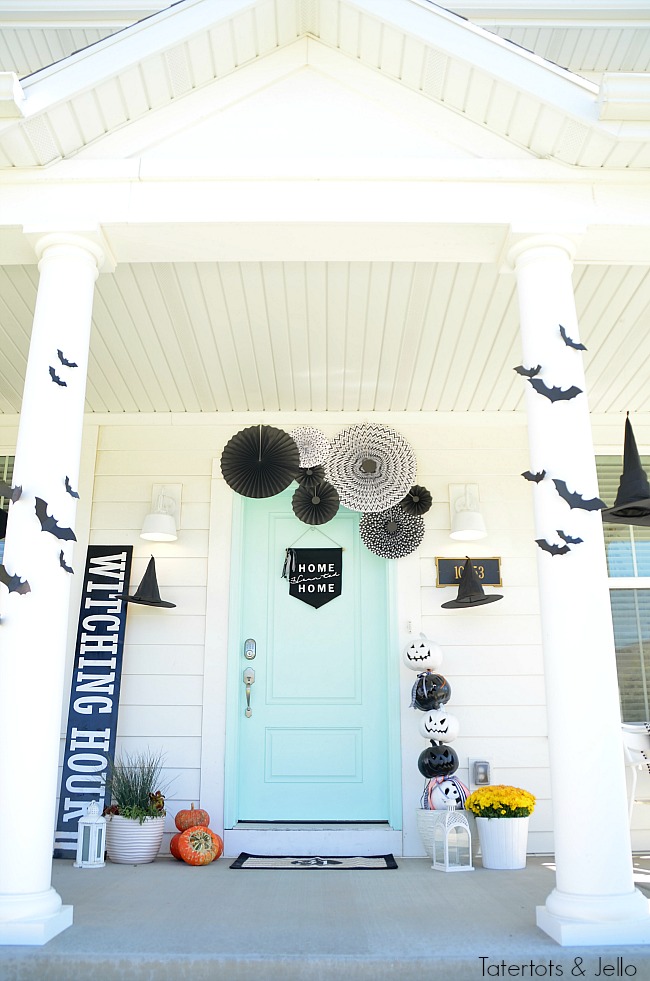 Here's how I make Giant Typographical Signs:

---
Make a Giant Halloween Typographical Sign
---
Go down to the hardware store and buy an unfinished shelf. I bought pine and it comes in 4 foot sections – I didn't even have to cut it. $6!
Pick out two spray paint colors. If they have a high contrast, your word will stand out better.
A vinyl cutting machine is great. If you don't have one, you could print out the letters on your printer and then trace them onto vinyl and cut that out. But that might take a long time.
Design your word on your computer and then cut it out on your vinyl cutting machine.
Take your board and spray paint it the color that you want the words to appear. My letters are white so I painted my board white first.
Once the board is dry, take the vinyl you have cut out and transfer it onto transfer paper with the letters only — not the outlines.
Put the vinyl onto the board and smooth down the edges really well with a credit card or burnisher.
Take the board outside and spray paint it with the background color you've picked out – I painted the sign black.
Once the second color of spray paint is dry, peel the vinyl off and sand the edges of the board.
You can apply a little stain to the edges if you want.
Then the last thing to do is add a hanger to the back of the board or just lean it against a wall and ADMIRE your work!!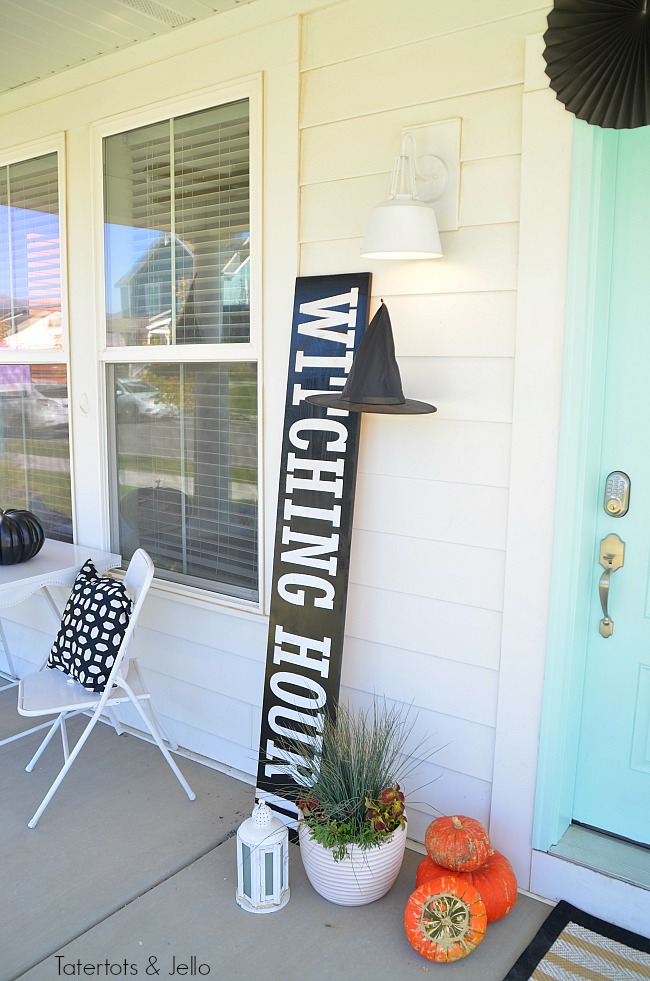 Here's how the sign looks on my 2016 Witching Hour Porch: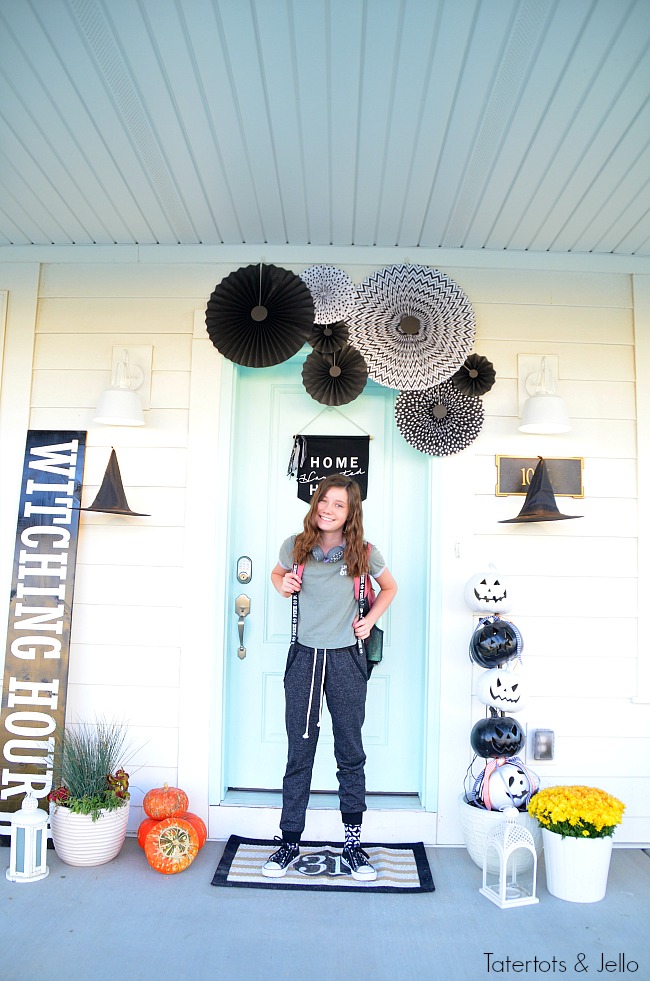 ---
Make a Giant Halloween Typographical Sign
---
And here are a few other GIANT typographical signs I have made in the past: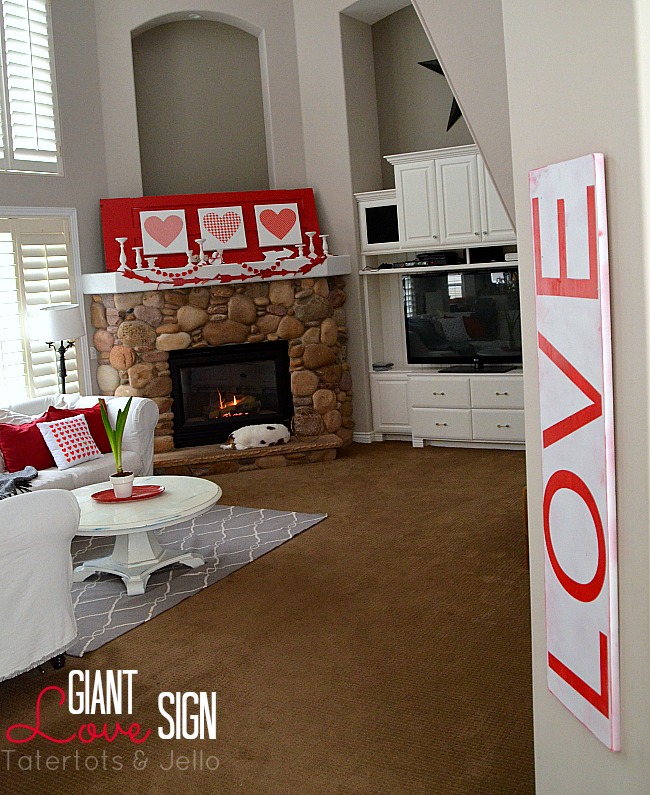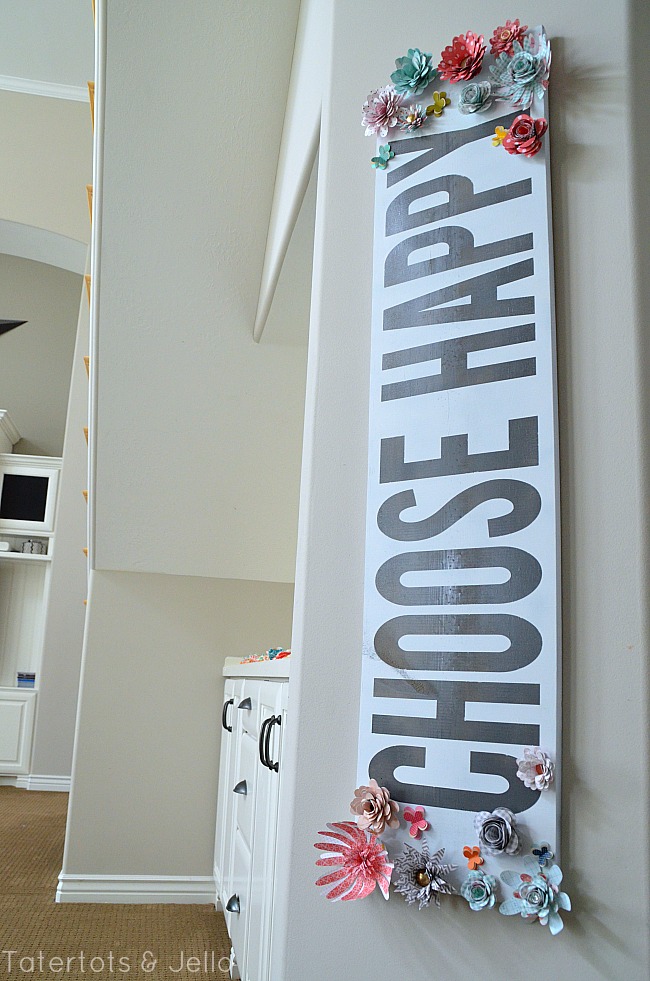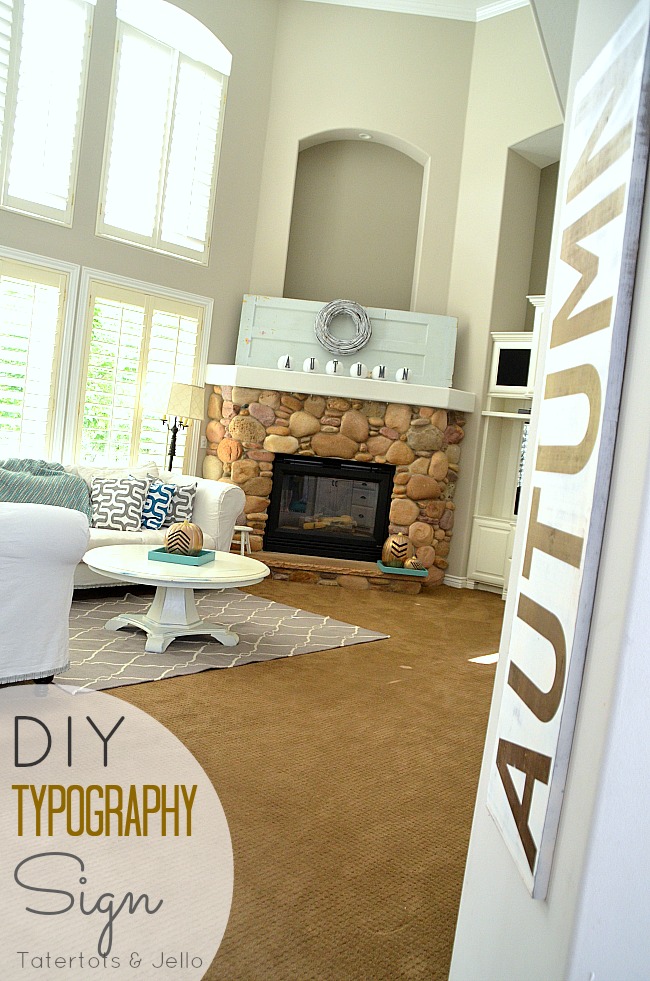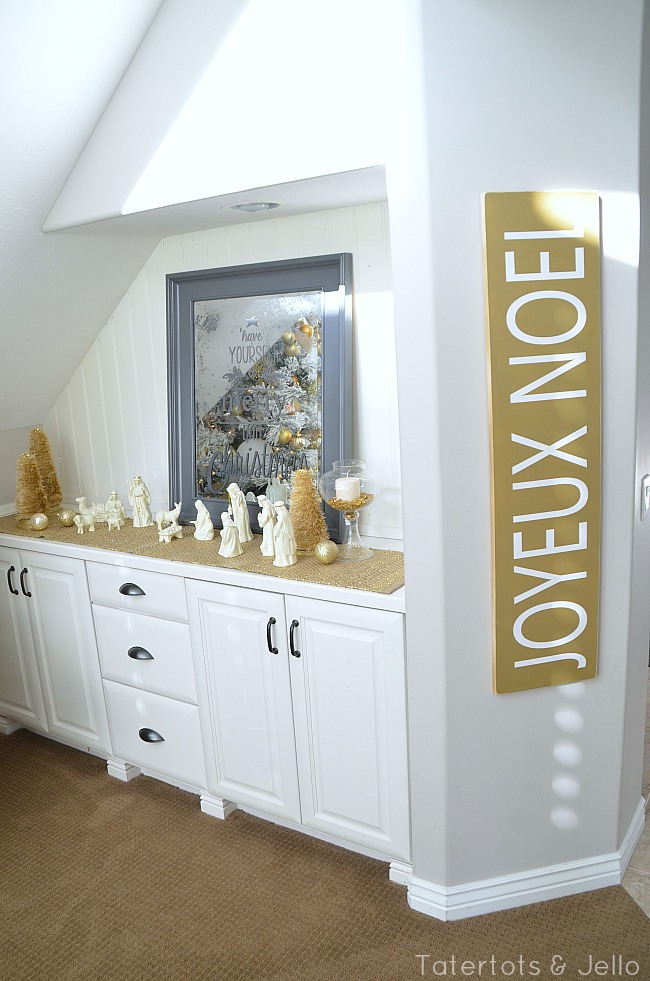 Are you decorating for Halloween?
What projects are you working on?
Have a great day!
xoxo