I've partnered with Shutterfly for this special project!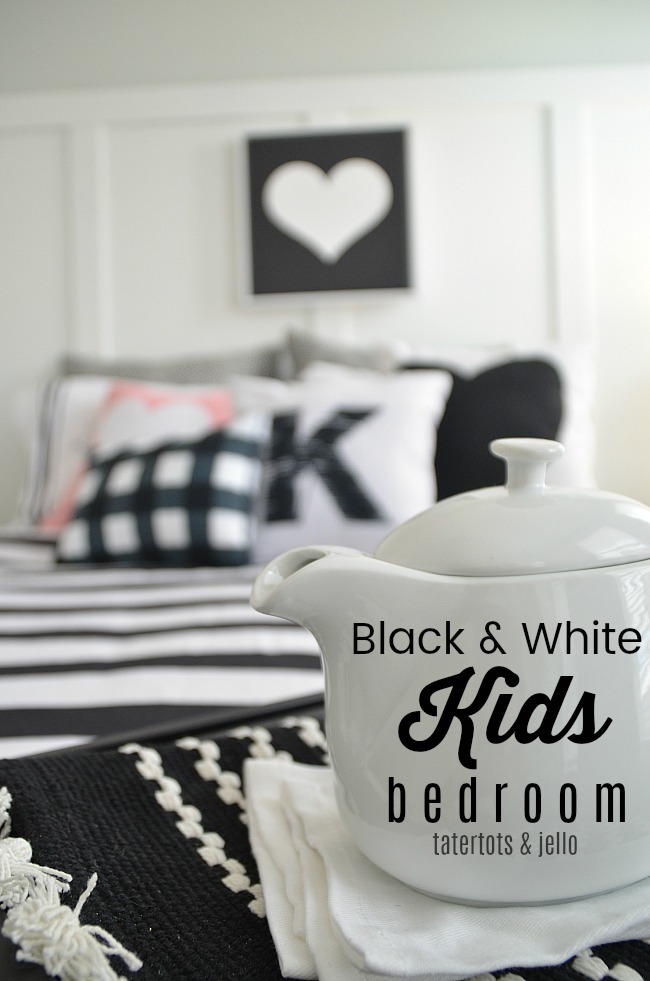 Black and White Kids Bedroom Ideas and Printables
I got married last week. It was the PERFECT day!! We are SO excited about our new family. One of our top priorities has been to make all of our kids feel comfortable in our new home environment.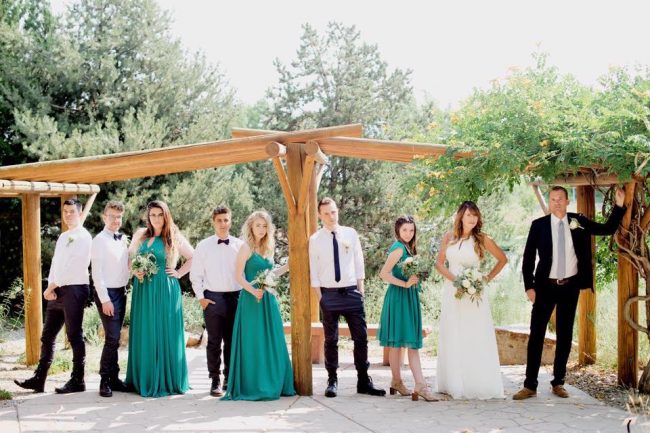 My new husband has a 9-year-old daughter and we thought it would be nice to make a special room for her so she feels welcomed and loved. We turned a guest room into a special room just for her. I've been a Shutterfly ambassador in the past and I thought it would be SO fun to create some custom images and have them printed using the awesome items available in Shutterfly's Home Decor collection.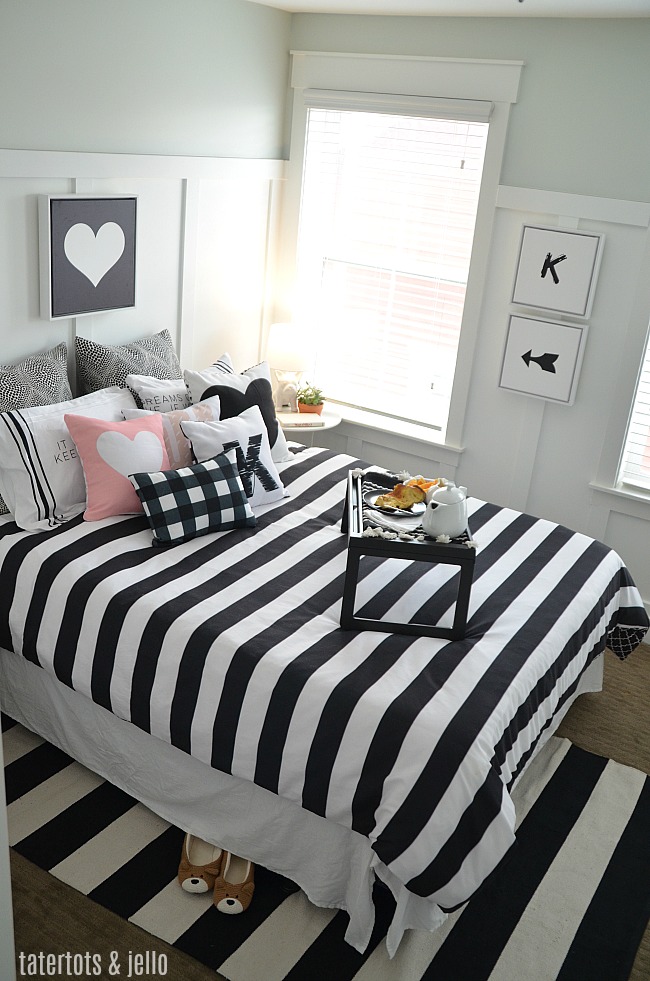 Did you know that you can make CUSTOM pillows, shams, duvets, framed canvases and even blankets? It's SO fun!! It's SO easy to do. You can also upload pictures onto all of the home decor items too. It makes your home so much more special to have things in it that are one-of-a-kind and help you remember the fun times you've had together! I'm SO excited to show you my new step-daughters Black and White bedroom! Come inside!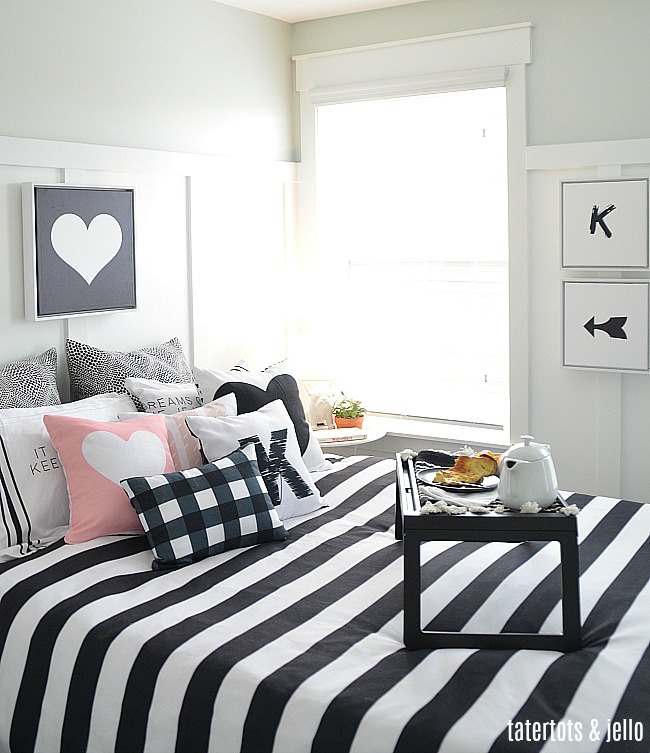 Black and White Kids Bedroom Ideas and Printables
I asked my soon-to-be stepdaughter what her favorite colors were and she said black and white and pink. I was excited because I LOVE black and white. It's so simple but striking. It also goes with almost ANY color. So if she wants to change the accent color from pink to something else in the future it will be very easy to do, while leaving the main black and white colors. I also love stripes and hearts since they are simple. I thought the two would go well together. I added a cactus for fun and an arrow.
When you first walk in the room you will notice the black and white striped duvet. I love that Shutterfly lets you add a coordinating pattern to the other side, too. So if she gets tired of the stripes, she can flip it over and there is another black and white pattern on the other side. Another thing I love about Shutterfly's duvet is that the enclosure is a sleek, hidden zipper. I've had duvet covers in the past that tie and sometimes the insert will slip out and it looks messy. So I was very excited about the zipper. It was so easy to insert the duvet inside and zip it up.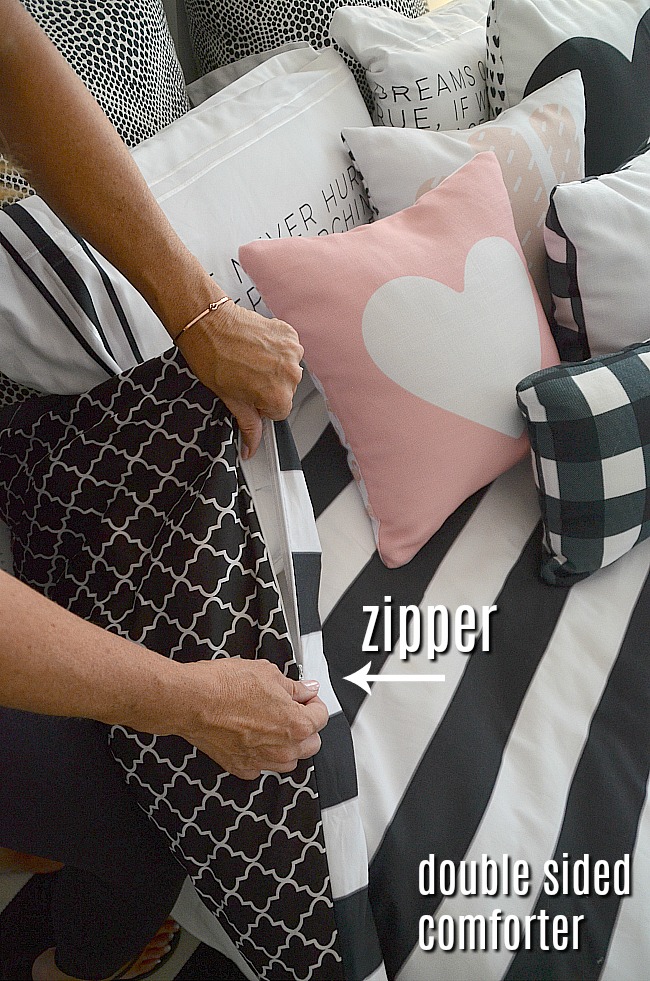 Speaking of zippers, Shutterfly's pillows also have hidden zippers and the covers are removable which makes them easy to wash and keeps the pillow clean. I made a few different pillow covers. I also made the pillows reversible, with coordinating patterns on the back. They can be flipped over for a completely different look which is fun! I ordered a few different sizes which I think look nice all together on the bed.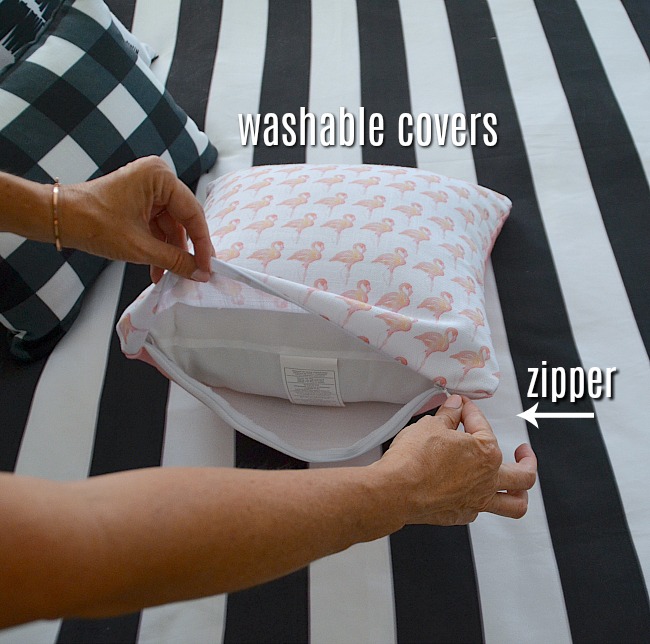 I made a couple custom quotes and had them printed on pillow shams. It's kind of a nice surprise for when my step-daughter climbs in bed. She can see the uplifting quotes!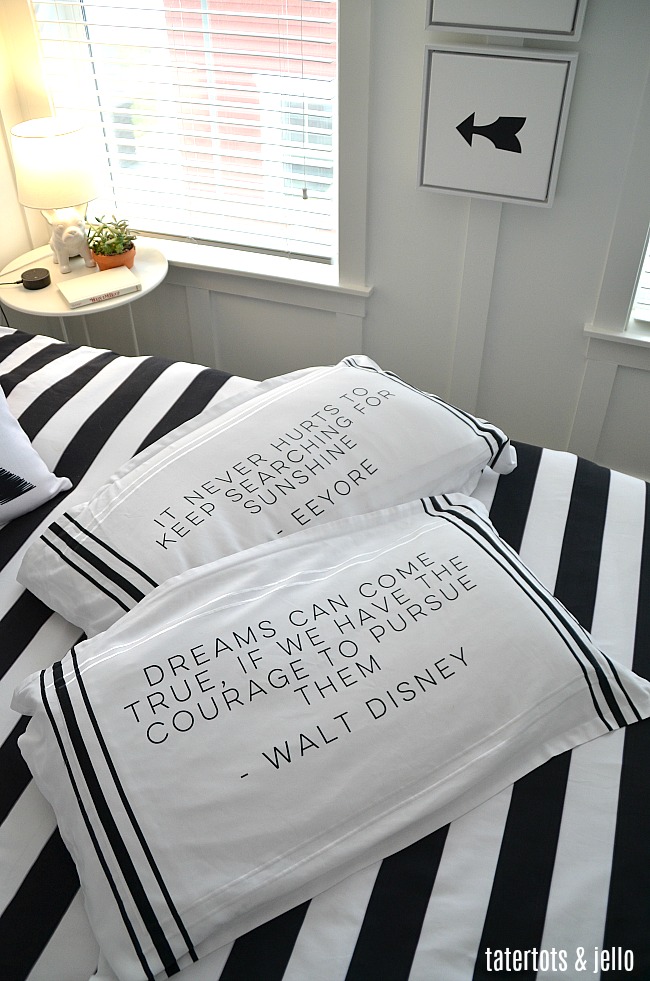 Black and White Kids Bedroom Ideas and Printables
I put a soft fuzzy chair in the corner of the room. It will be a place where she can have a quiet moment or read a book. I added a black and white heart pillow to the chair and I love the way it looks!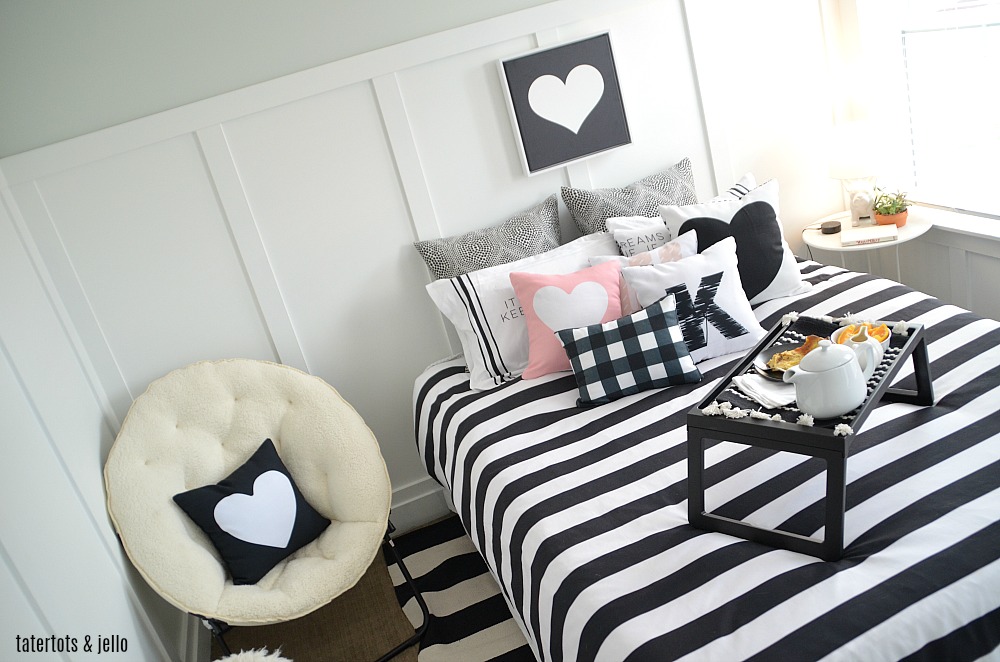 One of my favorite items that you can create through Shutterfly are their framed canvases. I love canvases and the frame takes it up even farther in terms of style. I think the wood frame gives the canvases a really modern look. You can order them in different finishes. I love white so I specified white when I created them online. I ordered a larger square canvas to go over her bed and two smaller canvases to be grouped by the side of the bed.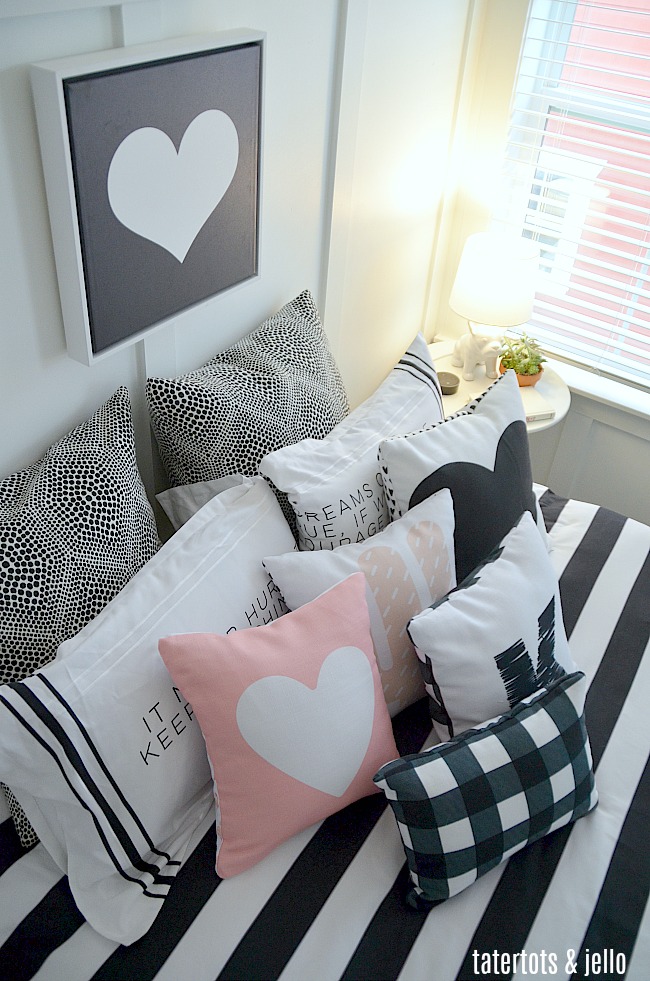 We opted to not have a headboard in the room; instead we added two fluffy pillows to the back and the big canvas at the top. I think it's a nice alternative to a headboard, especially if you have a small room like we do here.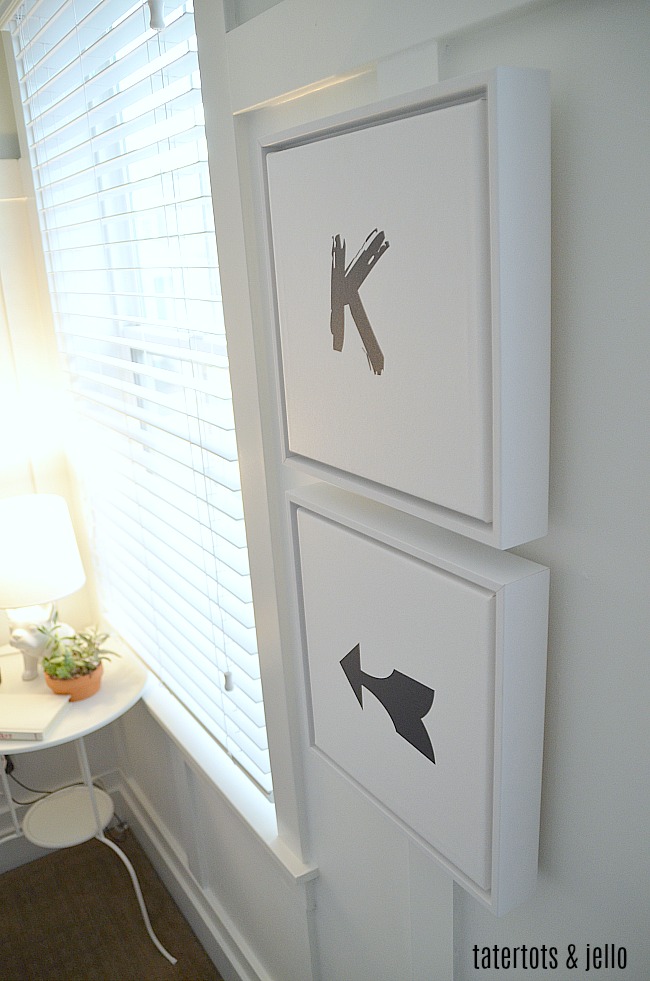 I echoed the black and white stripes in the rug. I always like to have a rug in a room. I think it adds interest and can add a lot to the overall look.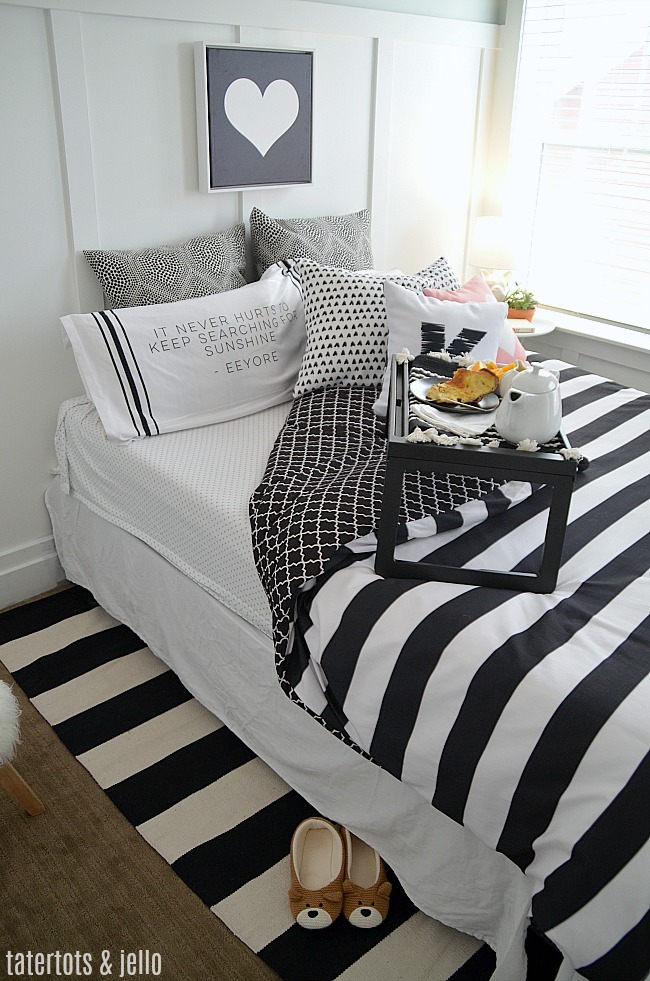 I'm sharing the printable images if you want to use them in YOUR home! Those are coming up later this week!
You might think of Shutterfly for printing photos and photo books, but there is a WORLD of beautiful things you can make in their home decor collection.
My step-daughter was SO happy when she saw her new room and that made US so happy too! Thanks Shutterfly for partnering with us for this special project!
Be sure to check out Shutterfly for all kinds of awesome home decor ideas for your home!
Here are a few other projects I have created using Shutterfly items!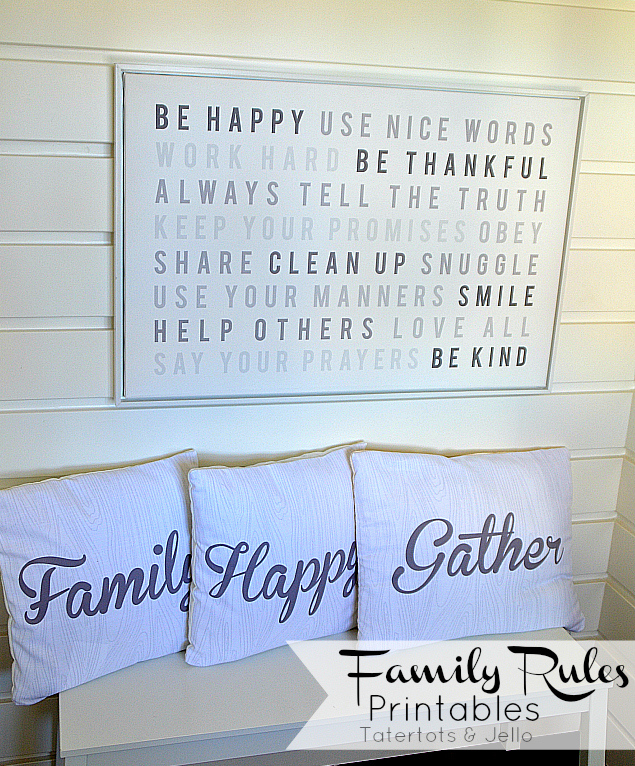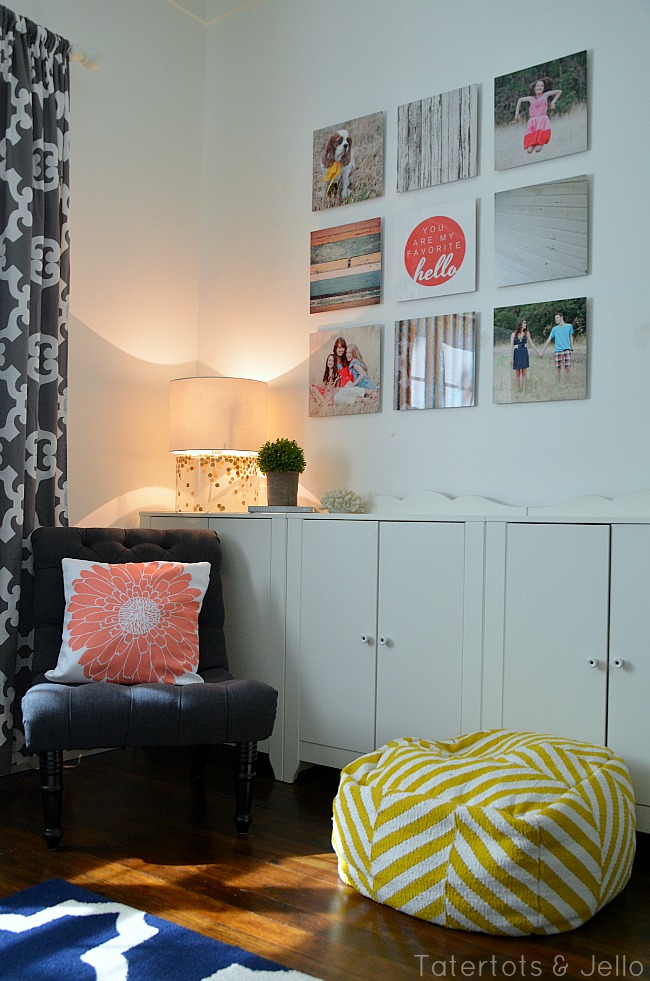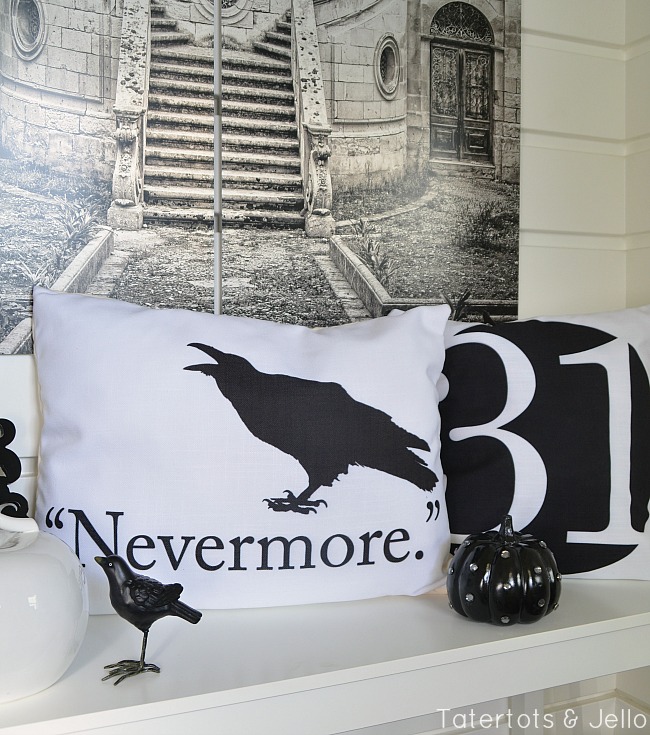 Nevermore Metal Prints and Pillows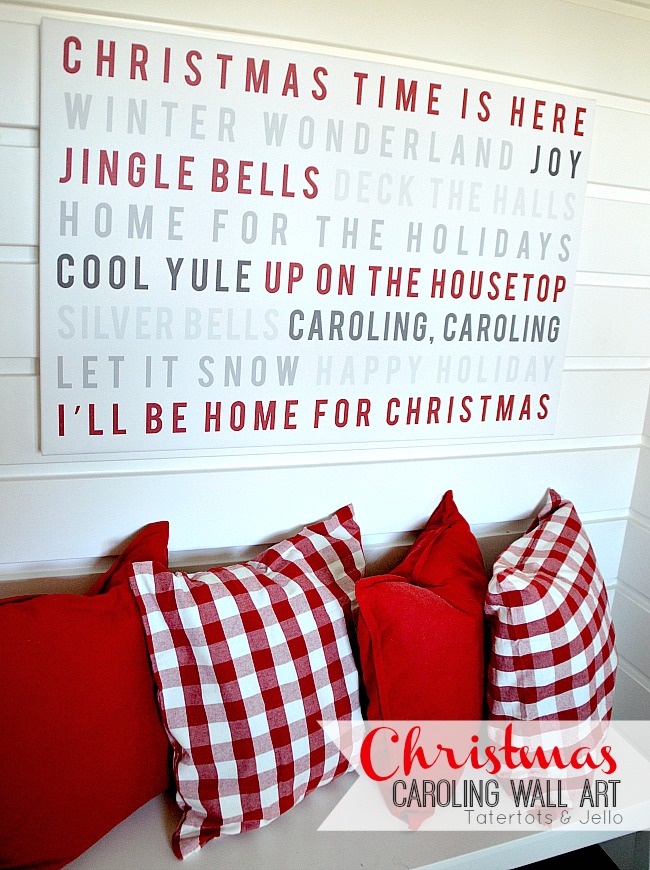 xoxo