How to Make an Easy Popsicle Snowflake Wreath. Grab your kids and make giant snowflakes. It's so easy and the perfect way to decorate for Winter!
Popsicle Stick Snowflake Wreath
Make a giant popsicle stick wreath to celebrate winter. Your kids will love making snowflakes. Let them use their imaginations and see what designs they create!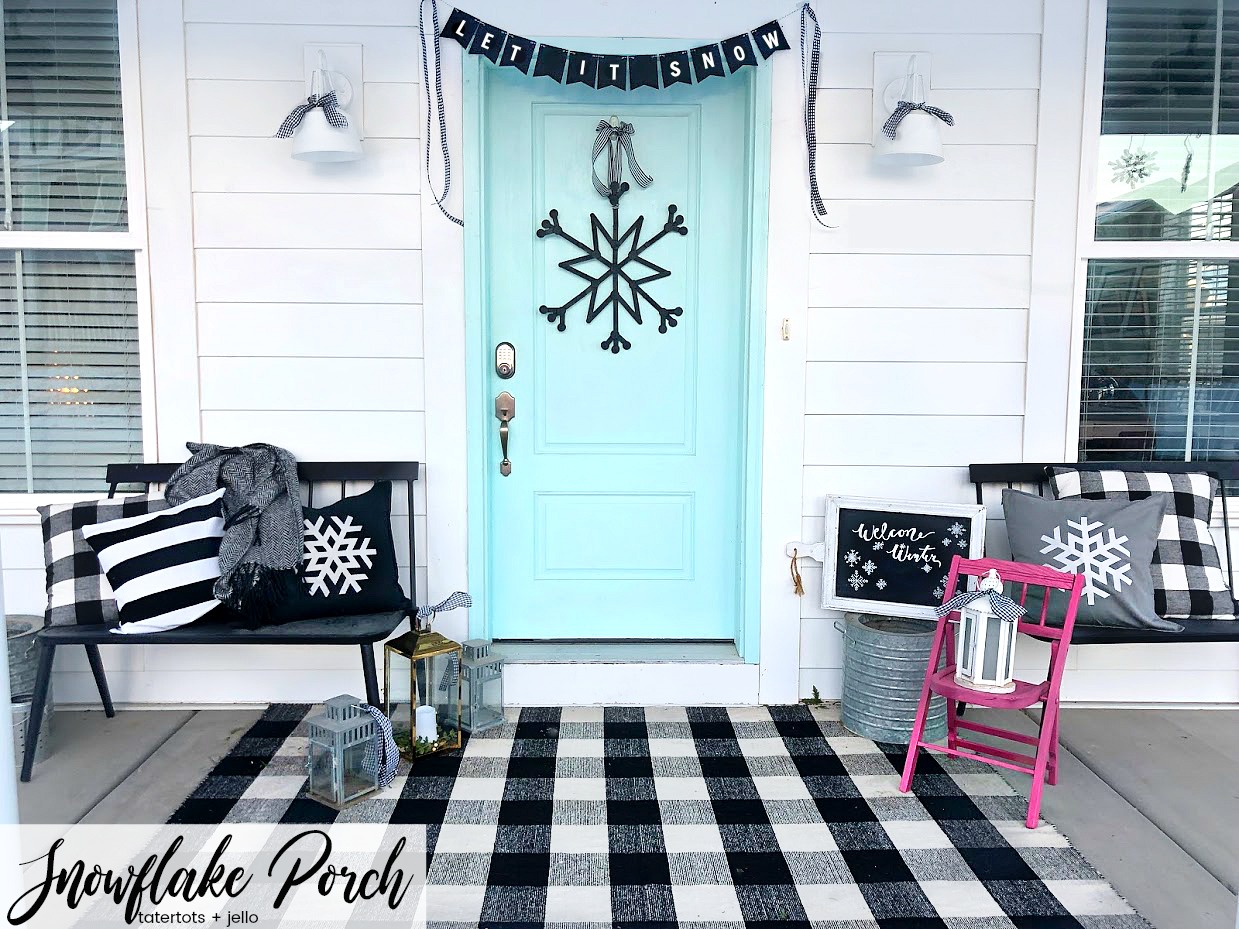 Make an Easy Popsicle Stick Snowflake Wreath
Snowflakes are the perfect way to transition from Christmas to Winter decorating! I've loved decorating with snowflakes in years past. I made some Snowflake Plaques as well as a snowflake mantel!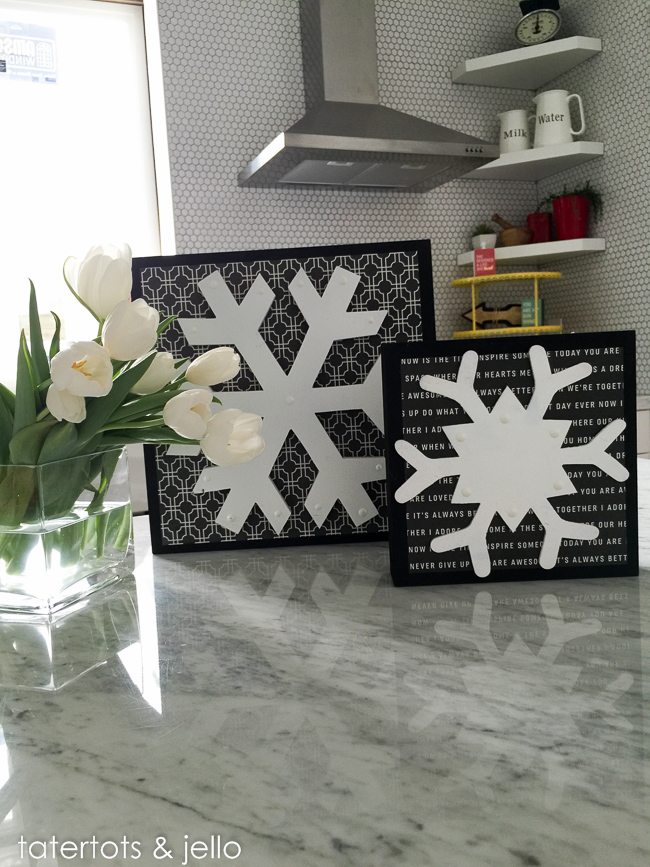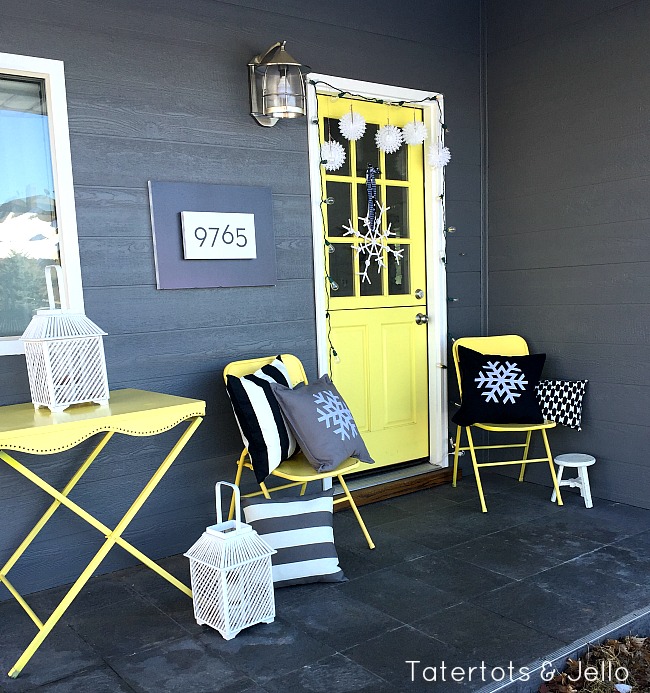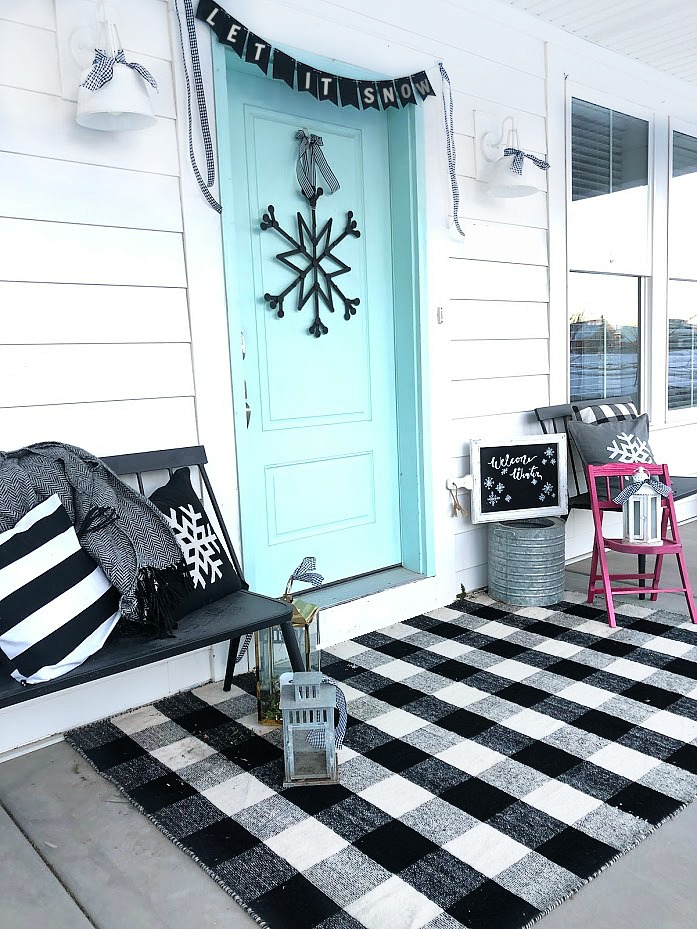 This year I decided to make giant snowflakes out of popsicle sticks. I love how graphic and modern they are. Plus, you can create different snowflake patterns. It's the perfect winter craft to make with your kids! Here's the easy DIY:
Popsicle Stick Snowflake Wreath Supplies
Popsicle Sticks
Round Wooden Disks
Ribbon
Hot Glue Gun and Sticks
Spray Paint (optional)
Popsicle Stick Snowflake Wreath Tutorial
Decide on a Snowflake Pattern
Draw or print out a copy of a snowflake pattern. I found some snowflake patterns online and printed it out.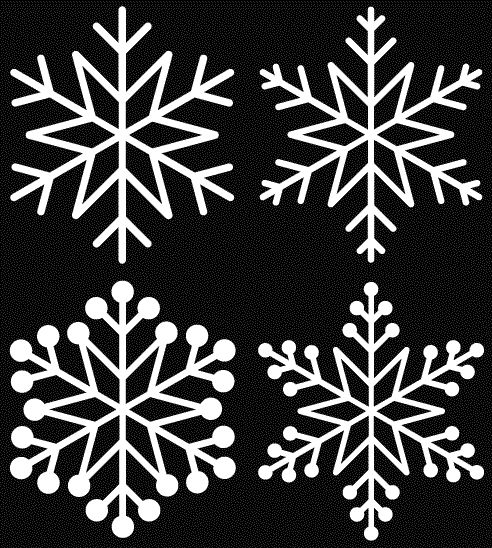 Lay out Popsicle Sticks
Lay the three long lines in the snowflake.
Then lay out the star in the center.
Cut 6 popsicle sticks in half to add the small pieces at the ends.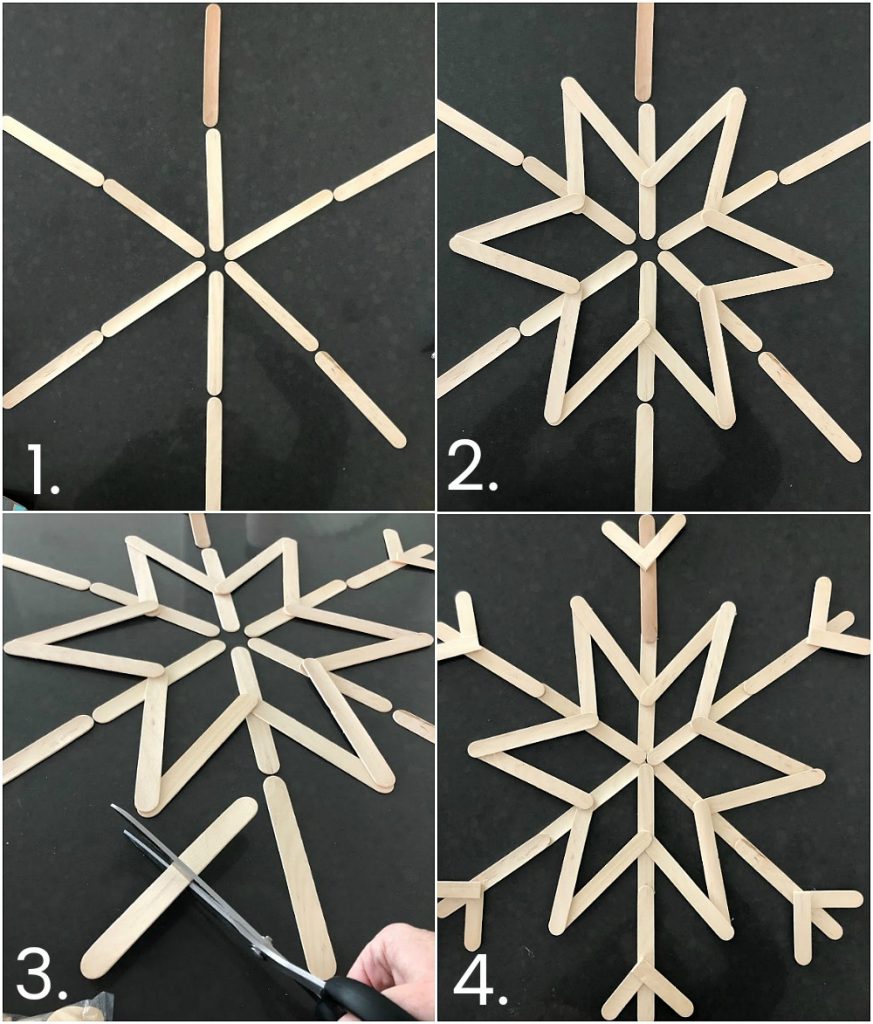 Glue the Popsicle Sticks Together
Start at the center of the snowflake. Overlap the sticks at the center and glue well. Then glue the rest of the sticks together as you have it laid out.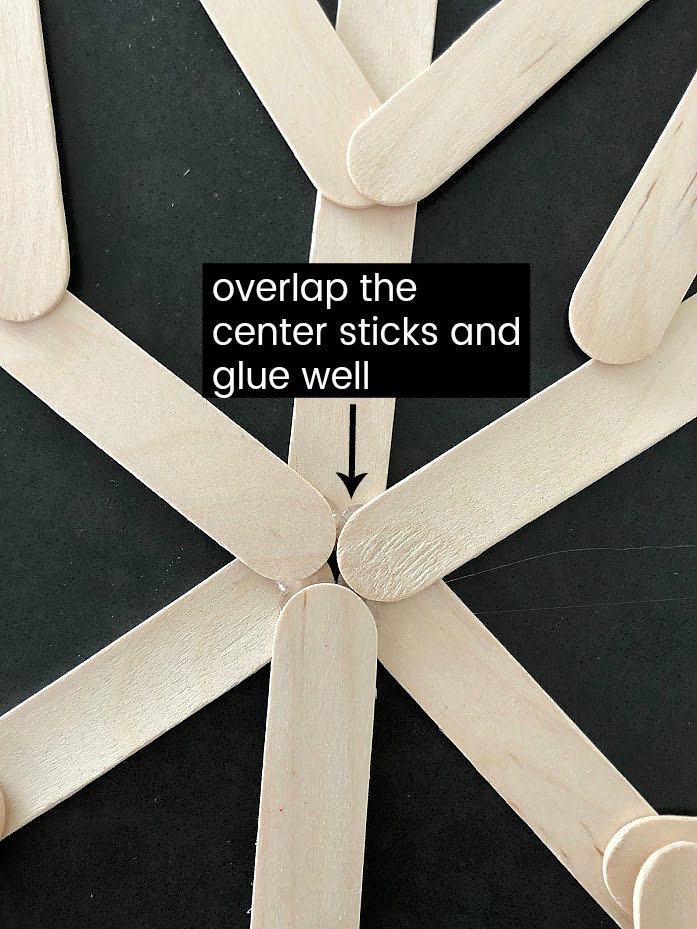 Add the Circles at the Intersections
I added circles at where the popsicle sticks overlapped and at the ends of the snowflake edges.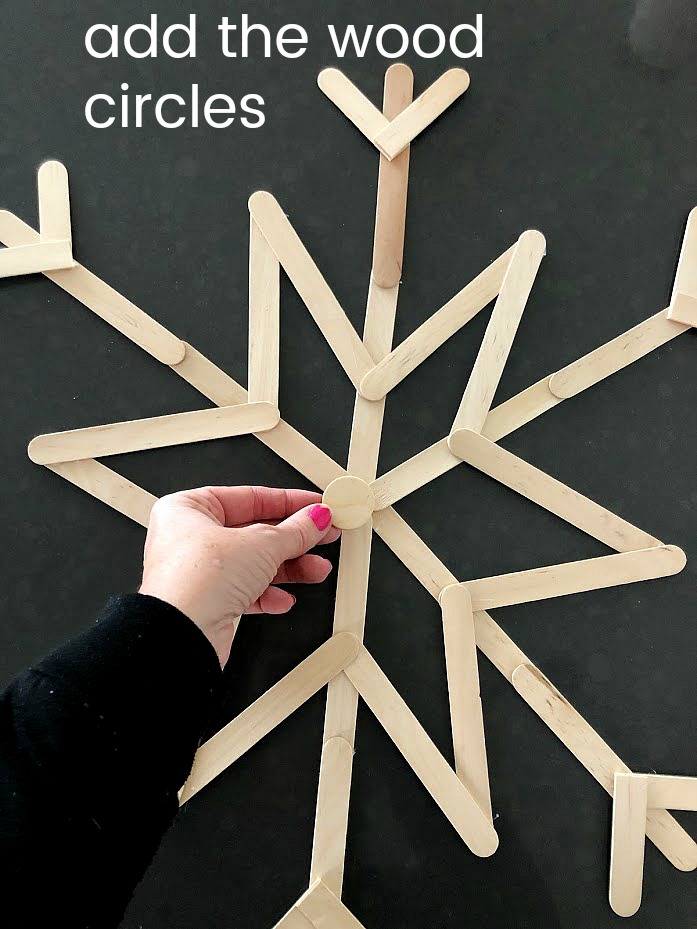 Spray Paint the Snowflake
This is optional. You can also stain it!
Add a Ribbon and Hang it Up!
Tie a ribbon to the top of the snowflake and hang it on your door or wall. It's cute inside or outside.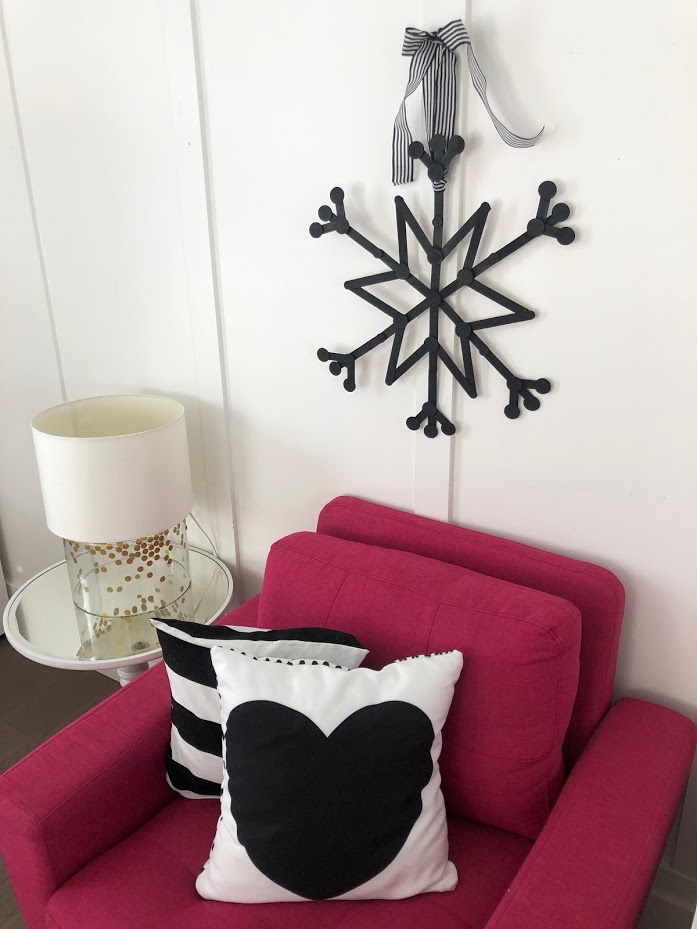 I added a couple of Snowflake Pillows and hung my Popsicle Stick Snowflake Wreath on my front porch. I love it!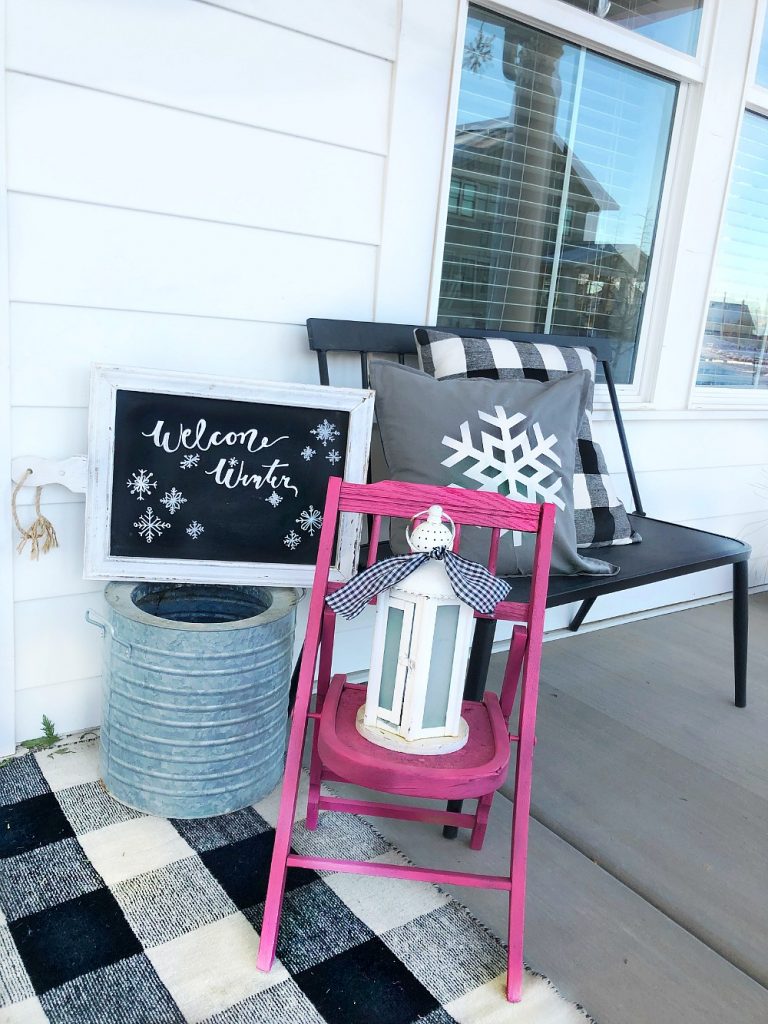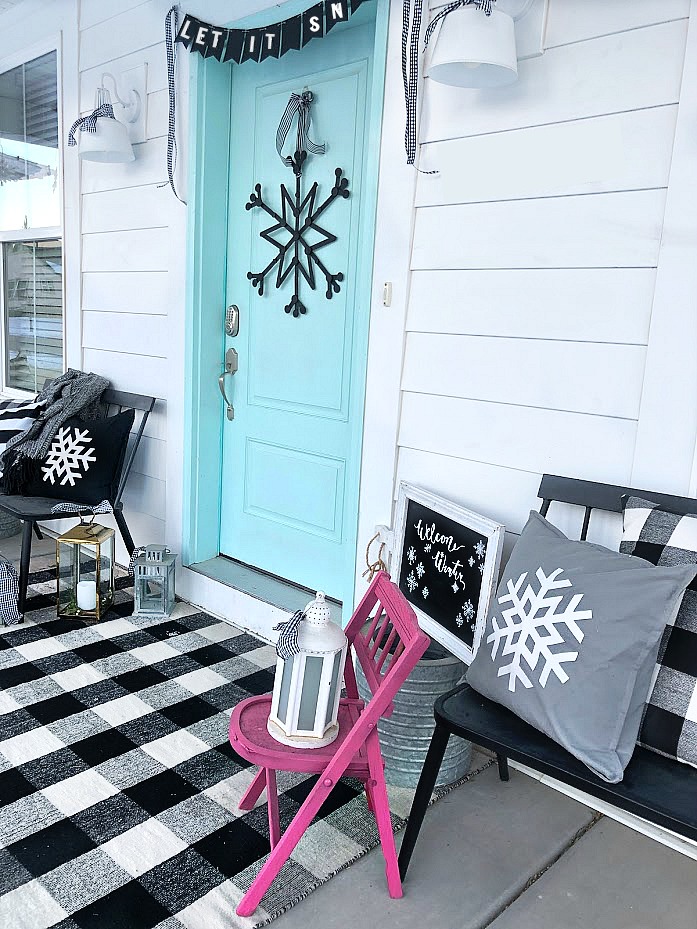 Here are 5 amazing Winter Wreaths!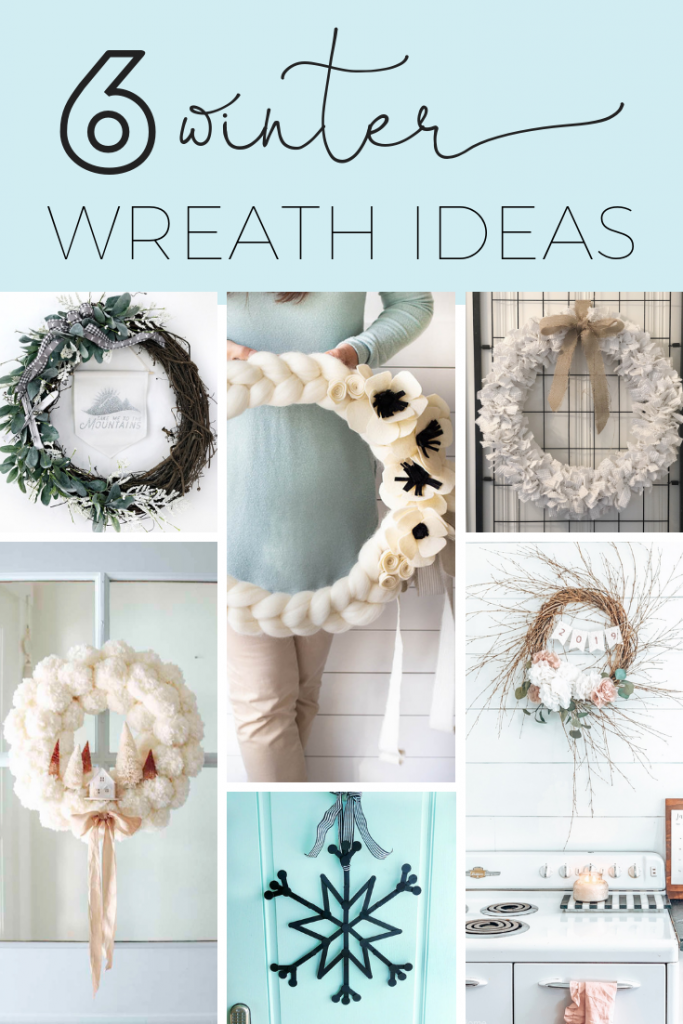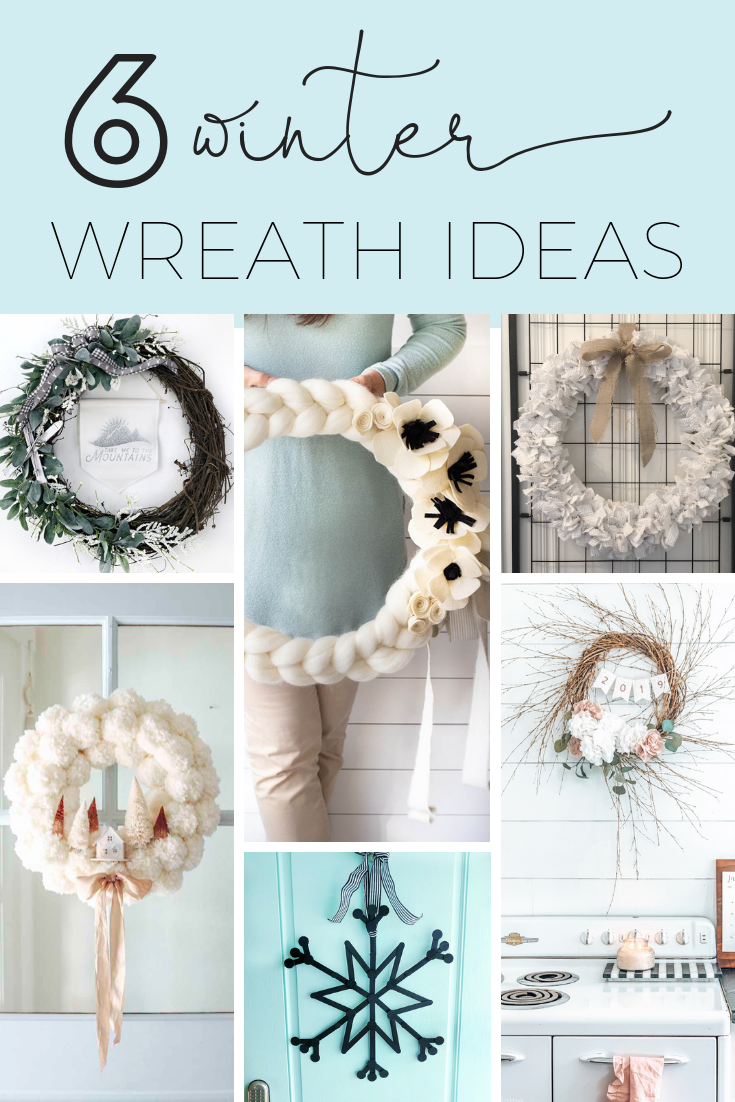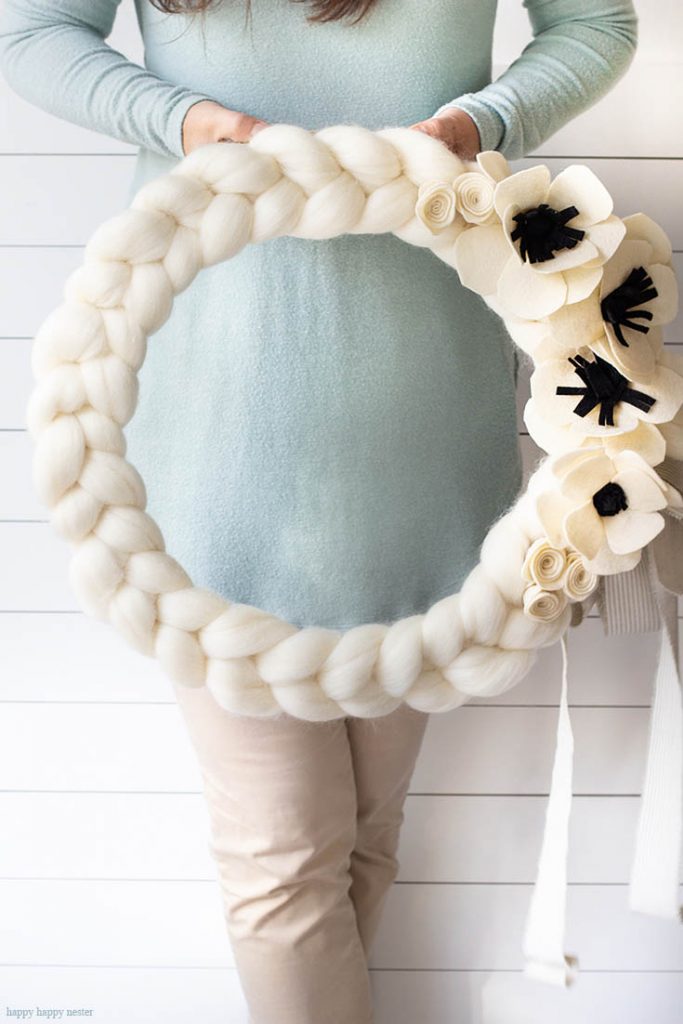 Quick and Easy Arm Knitted Wreath | Happy Happy Nester
Isn't this knitted wreath that Janine made amazing?? I love the big yarn, the texture and those flowers. So pretty! I can't wait to make one.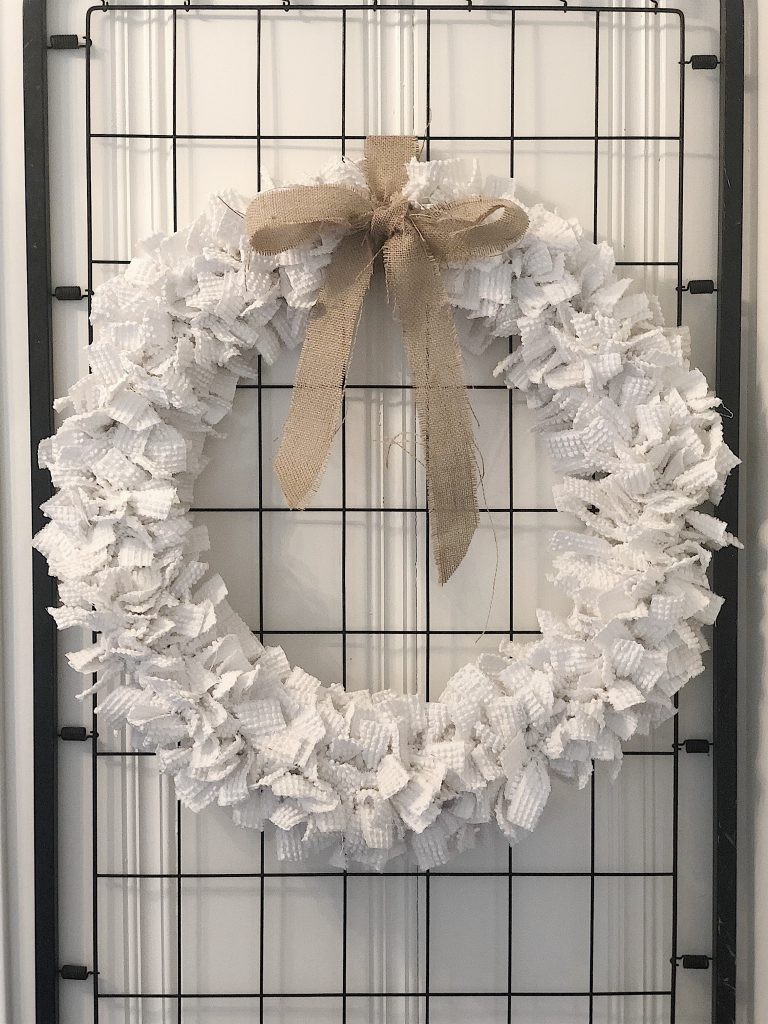 How to Make a Chenille Wreath | My 100 Year Old Home
This Chenille wreath from Leslie at My 100 Year Old Home is perfect for Winter. The texture of the chenille is so pretty.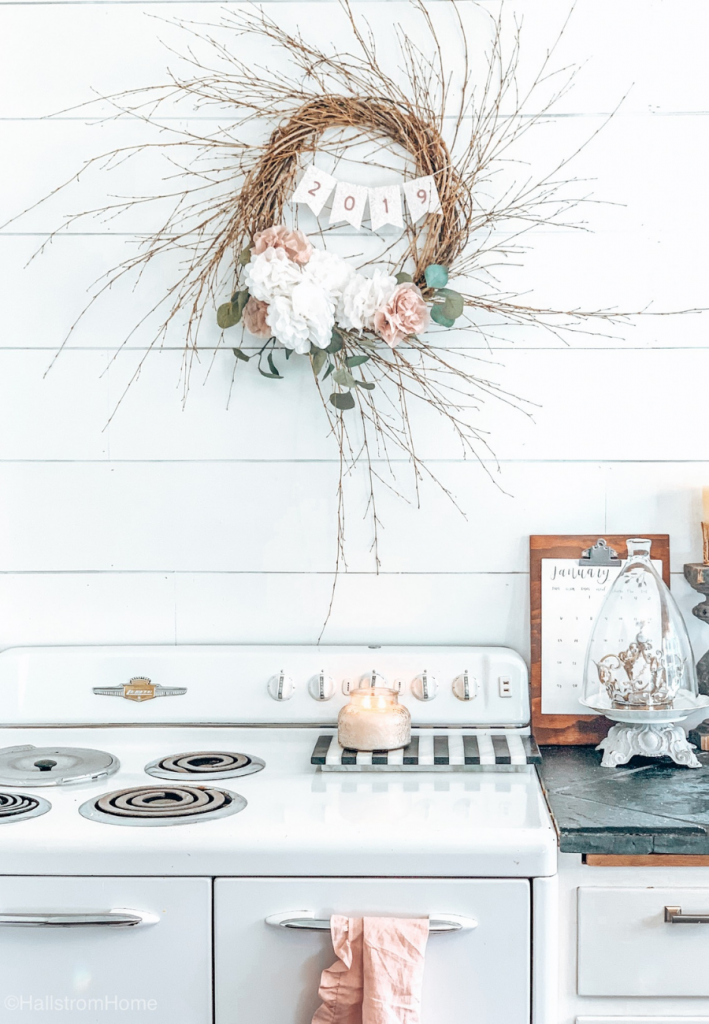 Tissue Paper Floral Wreath | Hallstrom Home
The pretty pastel colors and paper banner are so sweet and fresh for the new year. Be sure to check out Rhonda's Tissue Paper Floral Wreath.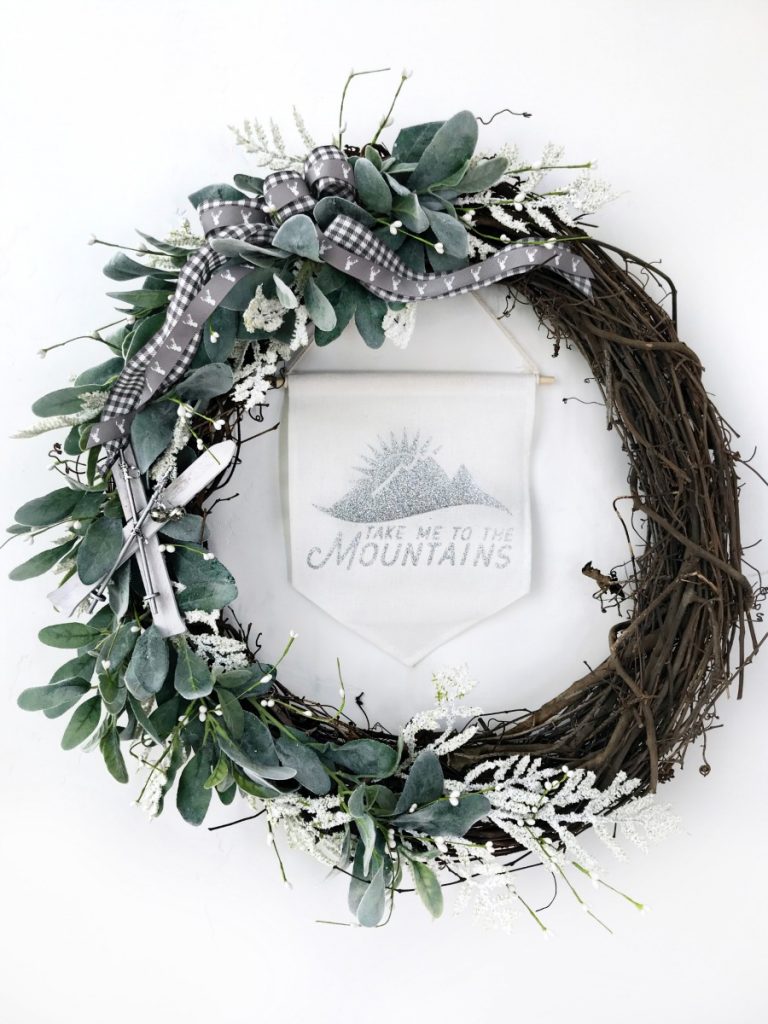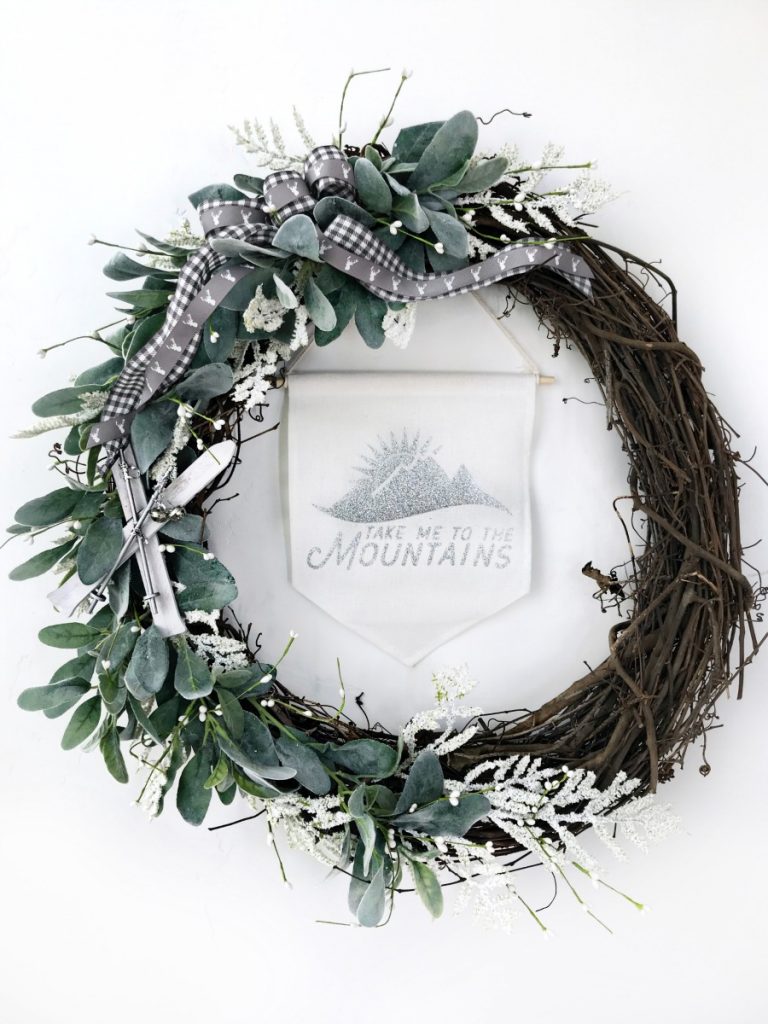 Winter Grapevine Wreath | Tauni Everett
Tauni's Take Me to the Mountains Wreath is perfect with the little skis! So cute and I love that pennant in the middle!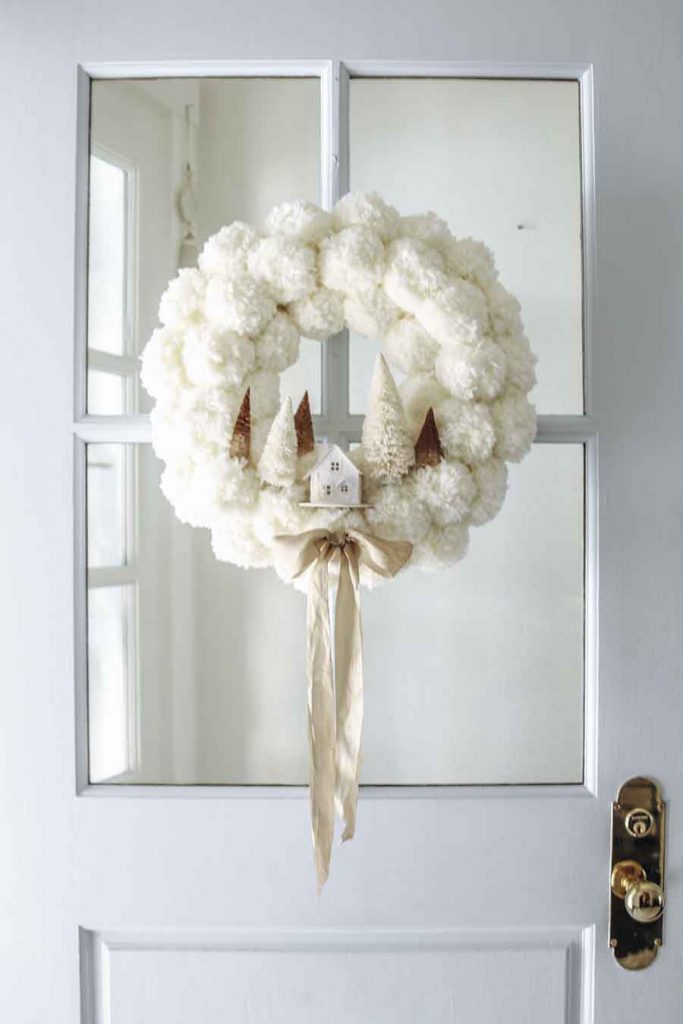 Winter Pom Pom Wreath DIY | Modern Glam Home
My sister Ashley's pom pom wreath is whimsical and pretty! I love those fluffy pom poms!!
Be sure to check out those amazing tutorials and follow these talented bloggers. They have beautiful ideas! I am so blessed to know them!
Do you decorate for Winter?
Share YOUR ideas in the comments!!
Have a Beautiful Day!
xoxo

Pin This Idea for Later