Welcome Home Weekend – Cozy January Ideas! Celebrate January with these cozy and festive ideas for your home!
Welcome Home Weekend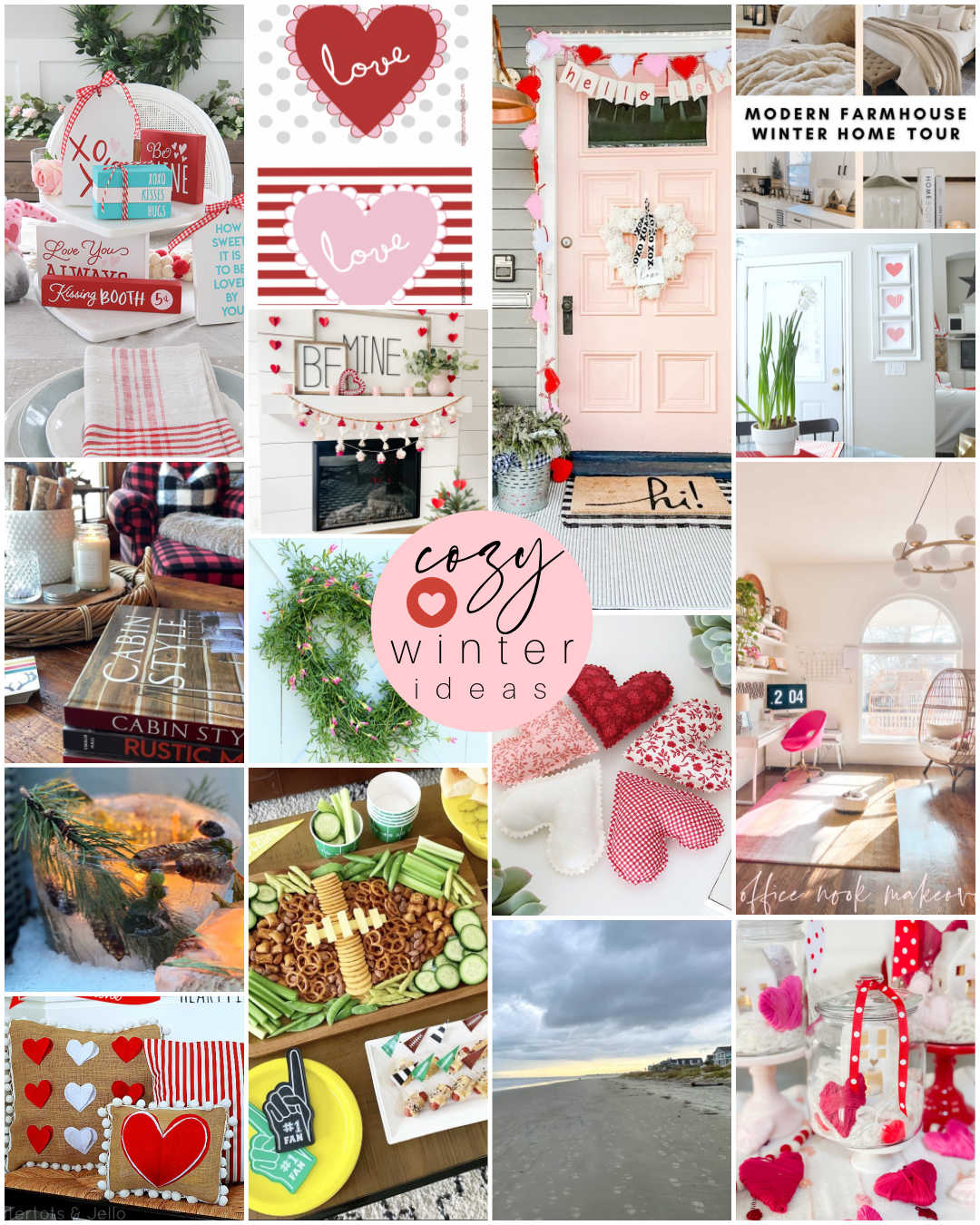 Happy weekend, friends! How was your week? We had a rough one. Our kitten has been sick for 2 weeks and on Tuesday we found out that she has FIP. Here's a link to what it is if you want more information. But basically it's 100% fatal. Luckily, my vet told me about a treatment that isn't approved in the U.S. because the drug manufacturer won't approve it. But it has amazing results in stopping this disease. Our kitten, Pumpkin, has lost most of the sight in her eyes but there is a possibility that she can regain some of it if she can survive the treatment. We are injecting her with this drug every day for 85 days and then there is a waiting time of 85 days to see if she is cured. So we are hopeful and praying that it will work! Meanwhile, I am making our home cozy and working on some festive Valentine's ideas that I will be sharing this coming week!
Cozy January Ideas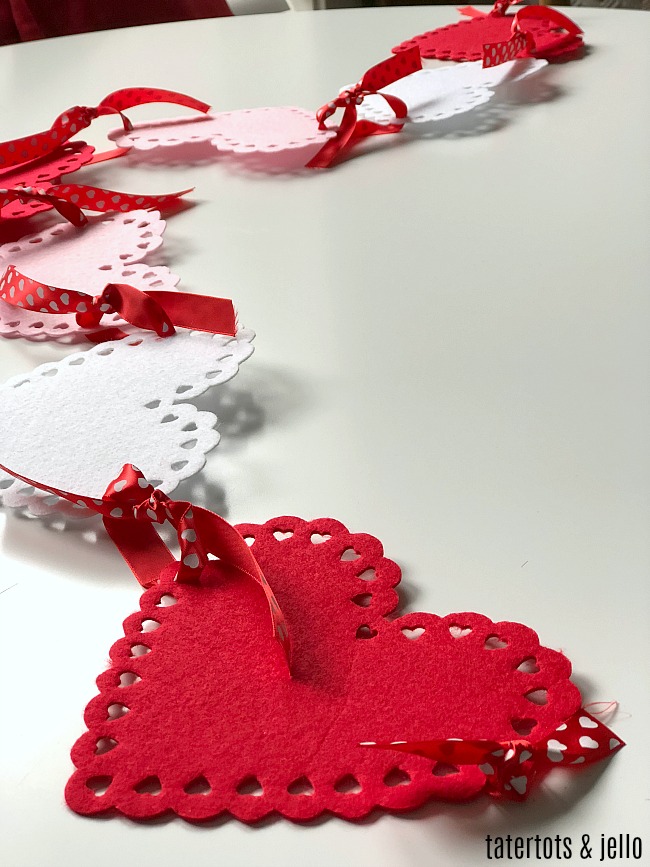 I am trying to embrace the cold winter and making our home warm and cozy has chased away the January blues. Plus Valentine's Day is coming up and it's one of my favorite holidays to decorate for because I LOVE pink!!
New Projects!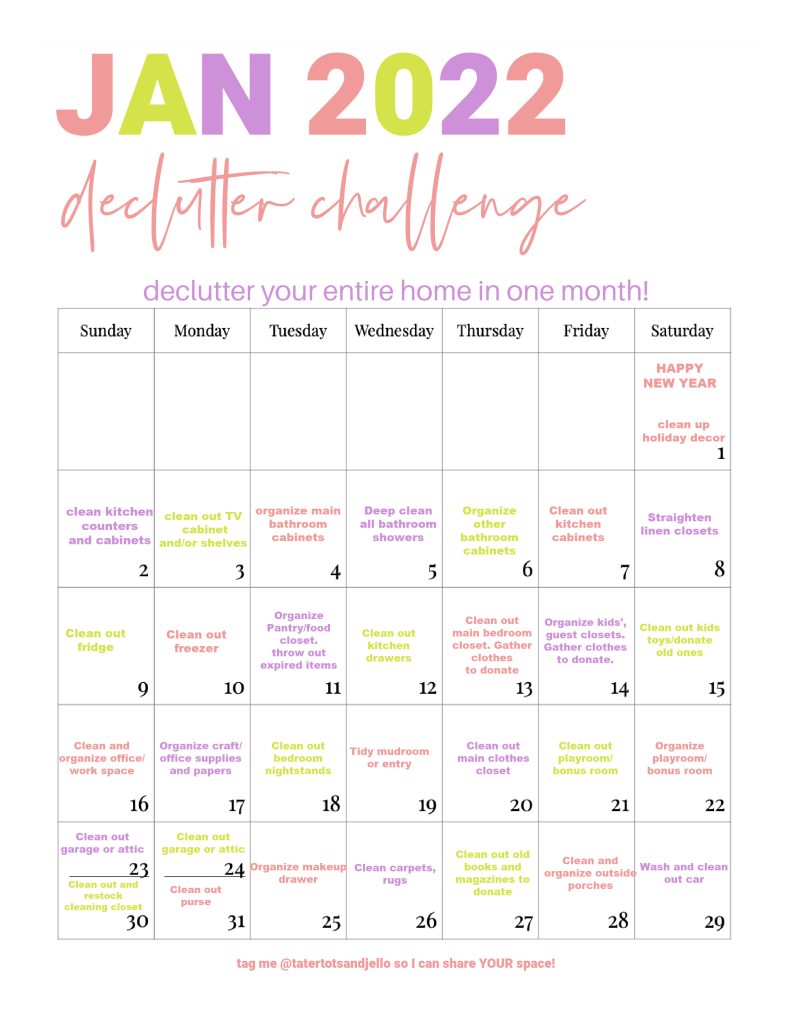 I am still working on decluttering our home for January. This week I shared our new closet organization system. I also have my entire office and craft space all organized with a HUGE pretty in pink makeover! You can still grab our January Declutter Calendar and join in the fun!
These wood snowflakes are so fun to make. This week I shared how to make three different wreaths using a wood snowflake!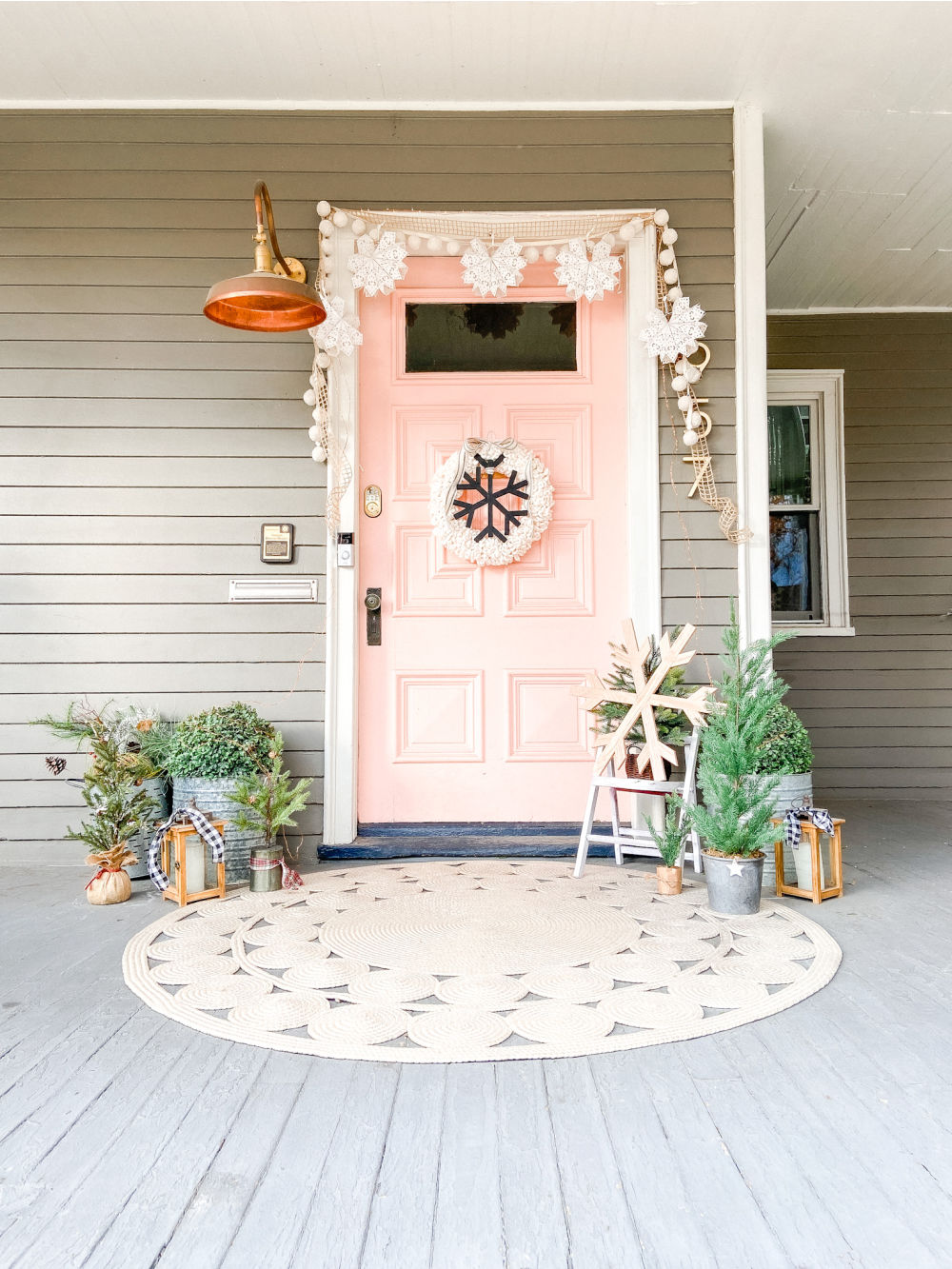 I also organized our office and gave it a PINK makeover!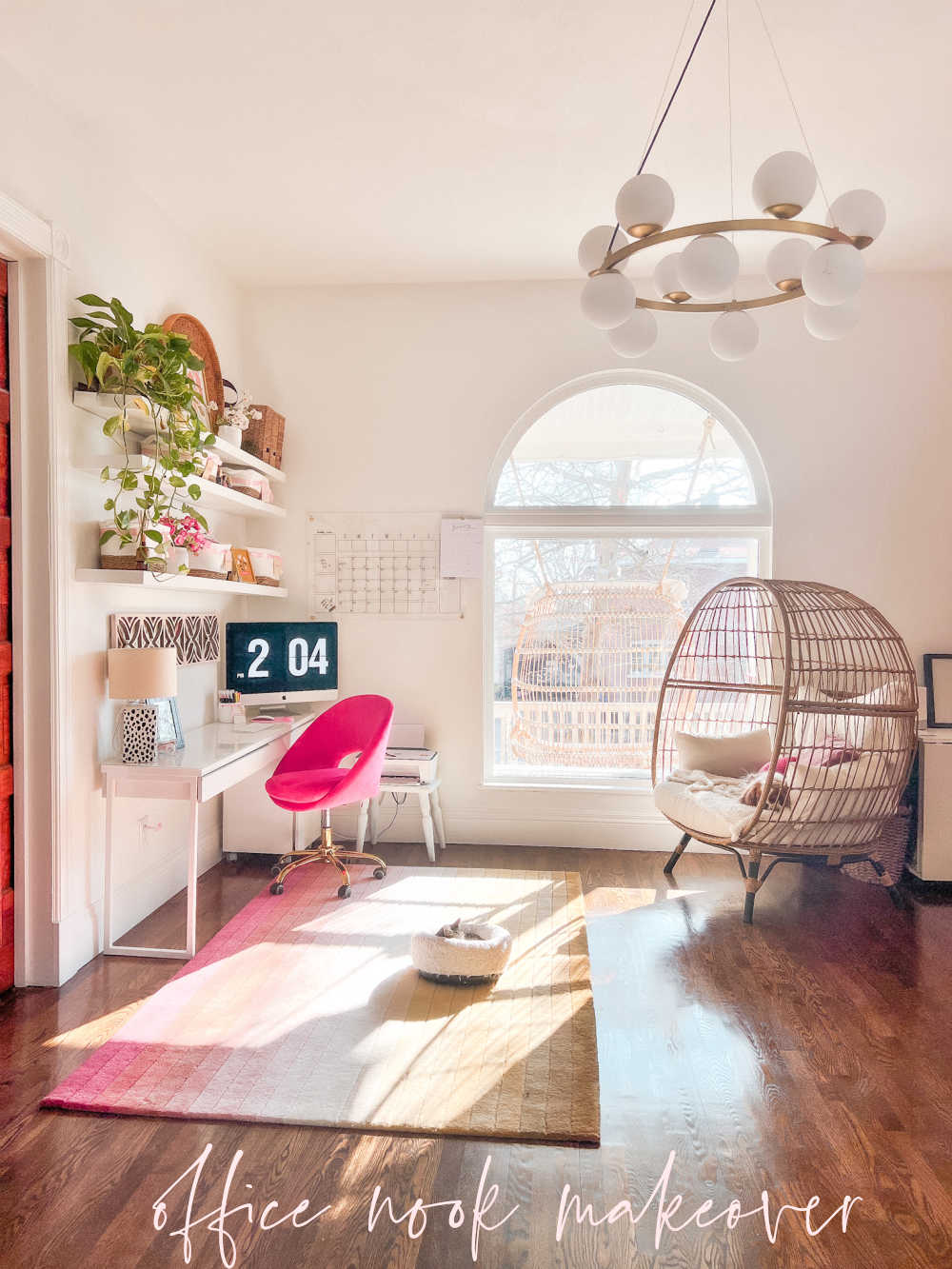 Bright and Pretty Valentine's Day Ideas
Here are a few of my favorite Valentine's Day decorating the recipe ideas!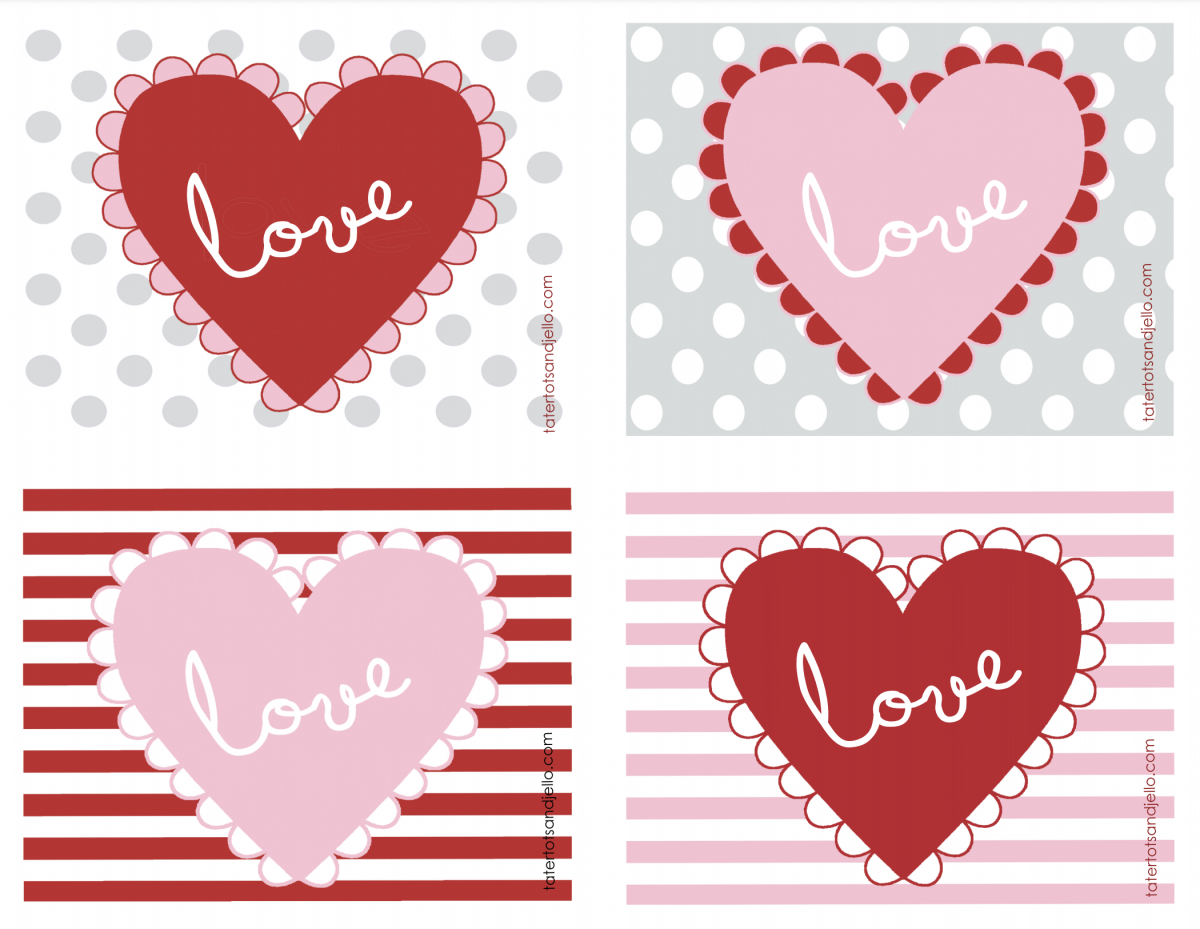 Send a post card to someone special in your life. They will love getting something in snail mail! Free printable cost cards for you!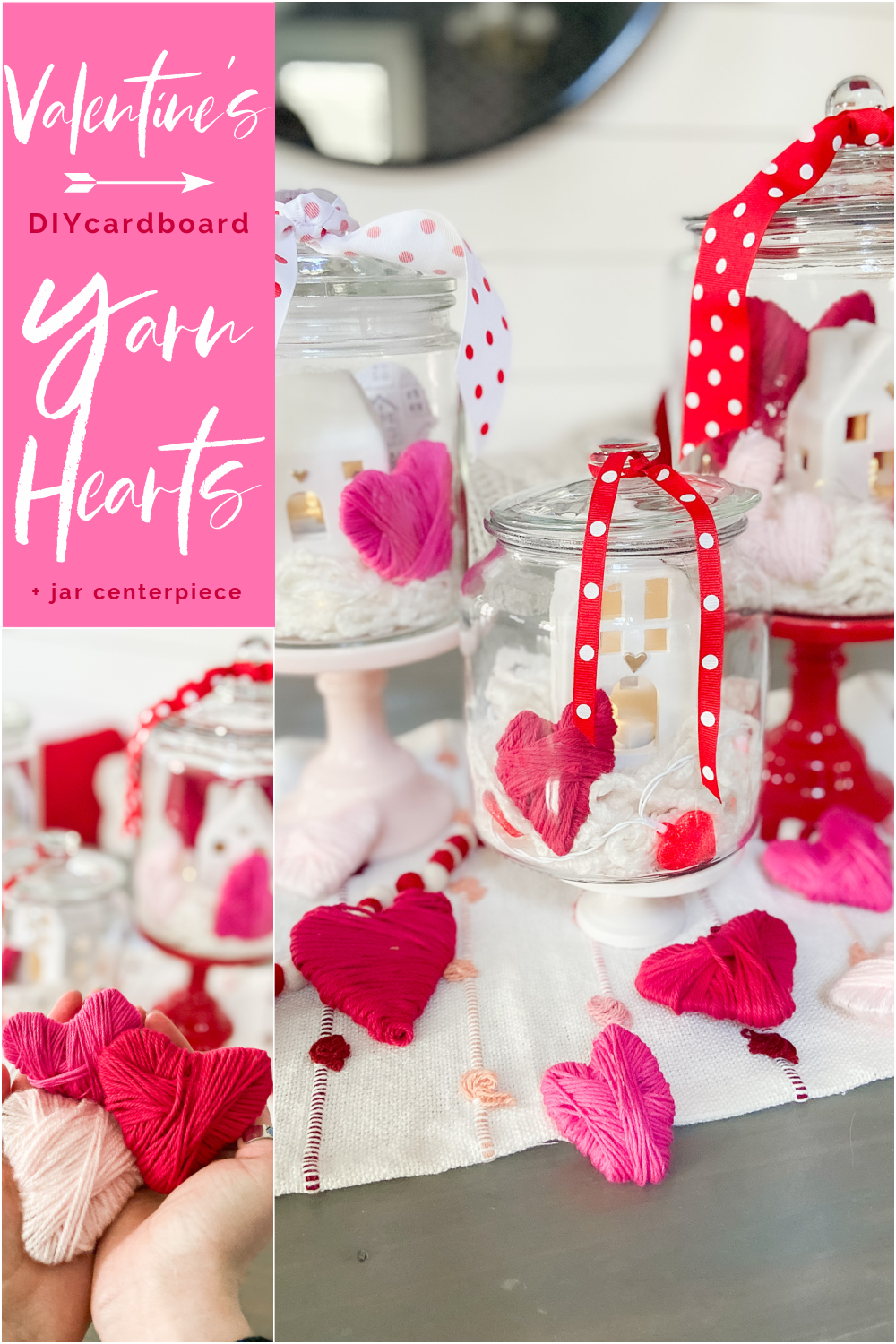 This is such an easy and inexpensive DIY. It is so fun to make with kids too!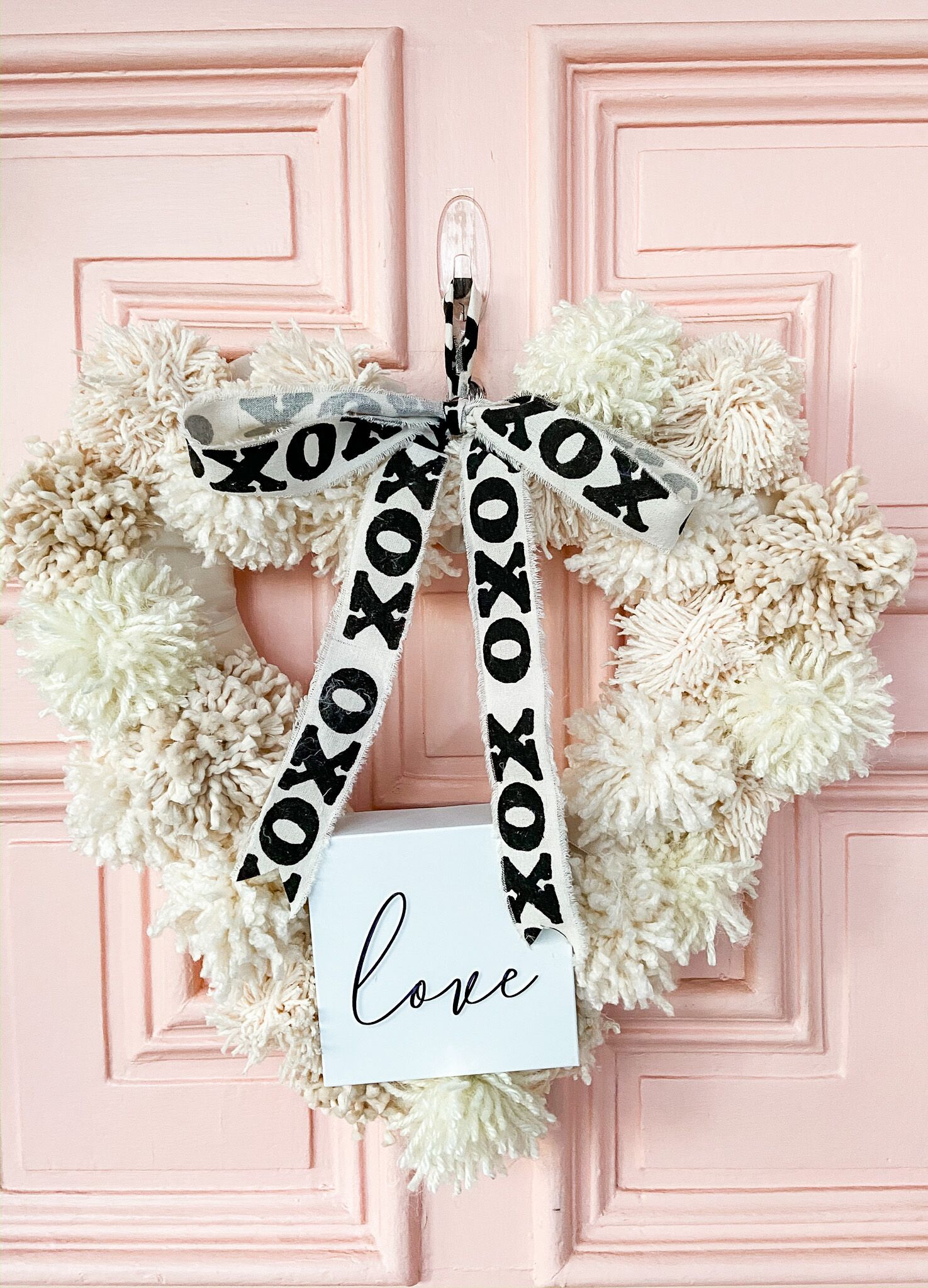 Have you ever made your own pom poms? They are fun ot make and you can make them in any size. I think the cozy yarn brings so much texture to this wreath.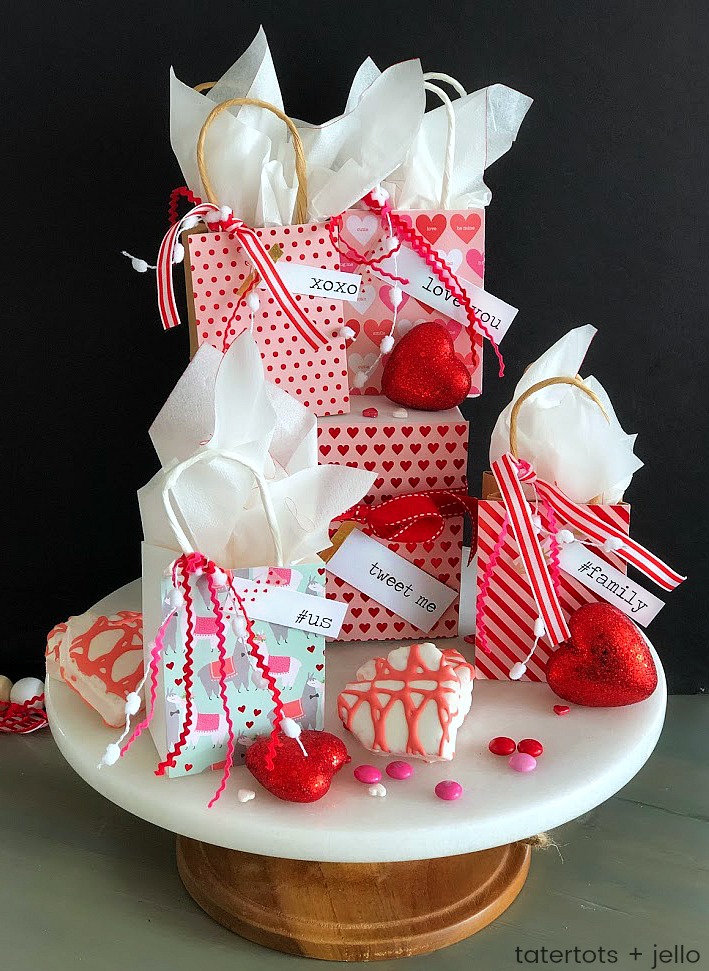 I always have a Valentine Dinner with my kids. I love leaving a special gift on their plate. Add these sweet typewriter printable sayings to your gift this year!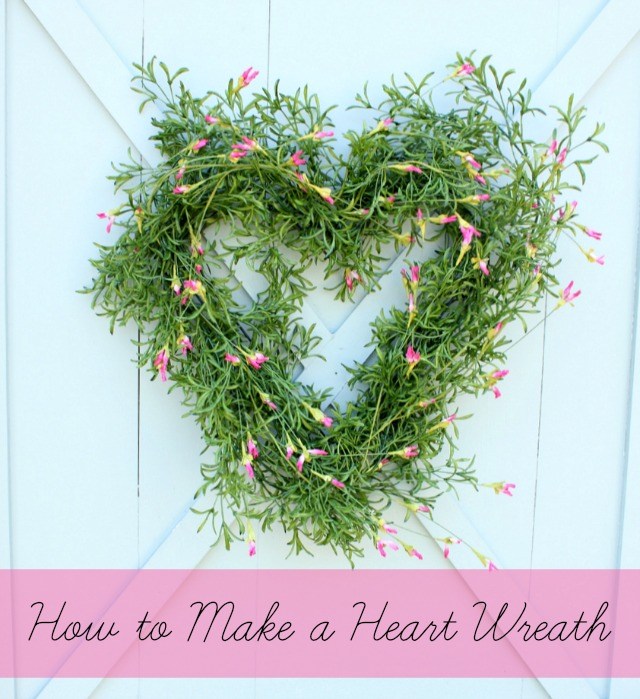 If you are more into neutral decor, you might love to make a neutral green heart wreath this year. I love the fresh look the greenery gives and it kind of looks like Spring to me!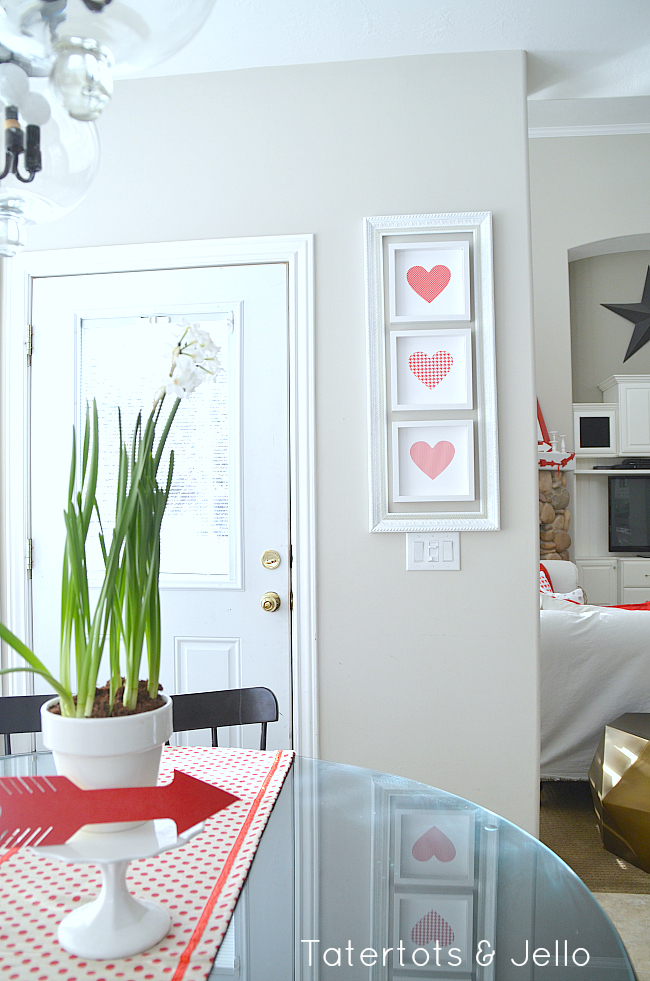 Here are three free heart printables. Print them out and print them like I did here. Or send them to be printed on canvas which I also did with Shutterfly!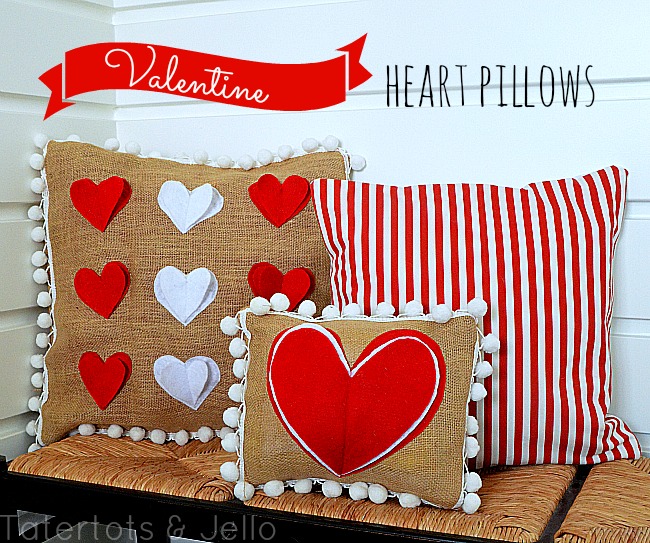 These burlap and felt heart pillows are still one of my favorite Valentine ideas! I love the pom poms too!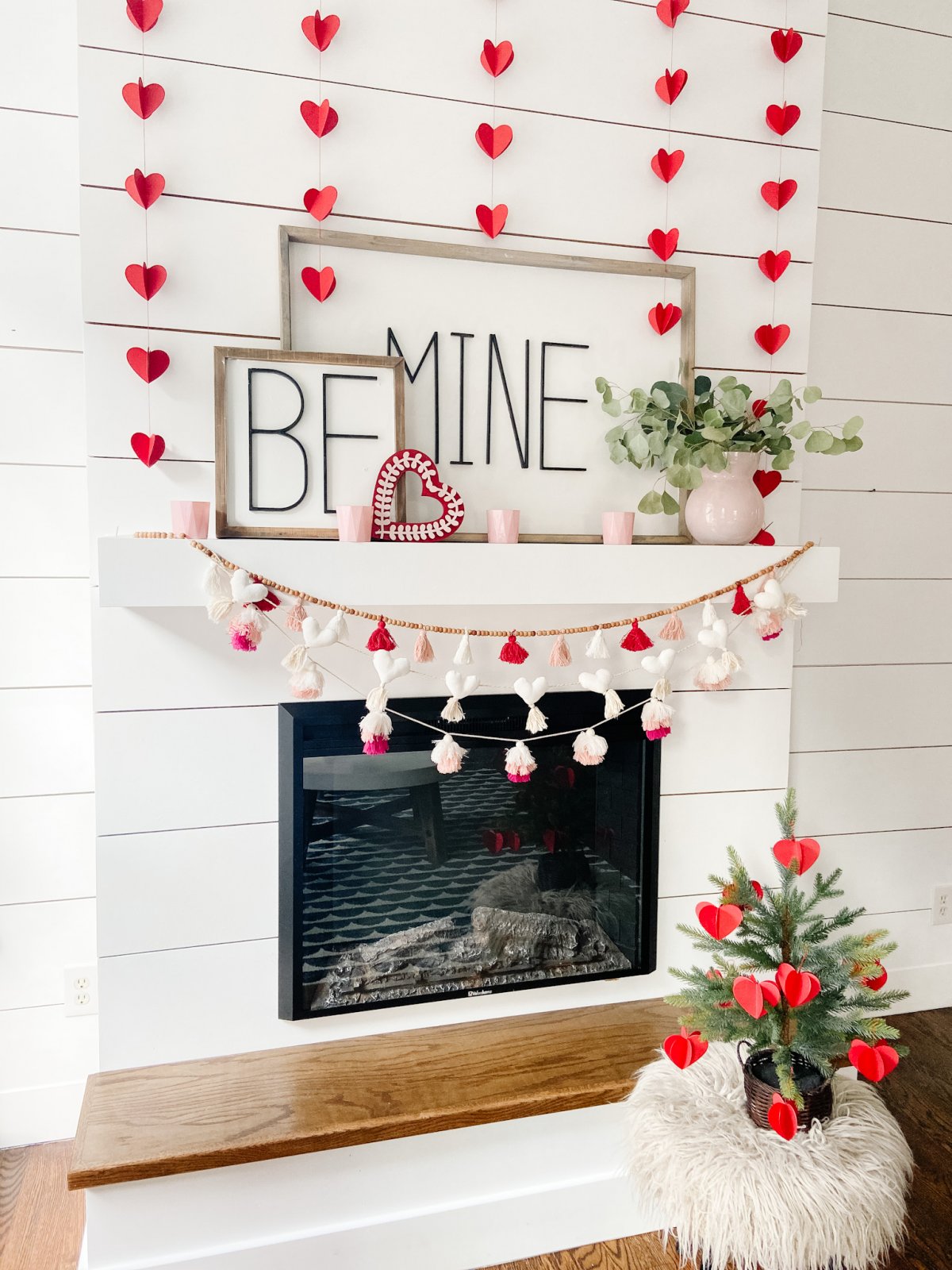 This might be my most popular Valentines Day idea. I made these Be Mine signs from old signs and metal letters. The vertical heart garlands are paper and very inexpensive. A really easy Valentine's Day mantel idea!
Welcome Shawna from Willow Bloom Home Blog
This week I have the pleasure of featuring Shawna from Willow Bloom Home Blog! Shawna is a boy mom who loves music and sharing beautiful home ideas and recipes. She lives in Ottowa and also has an etsy shop!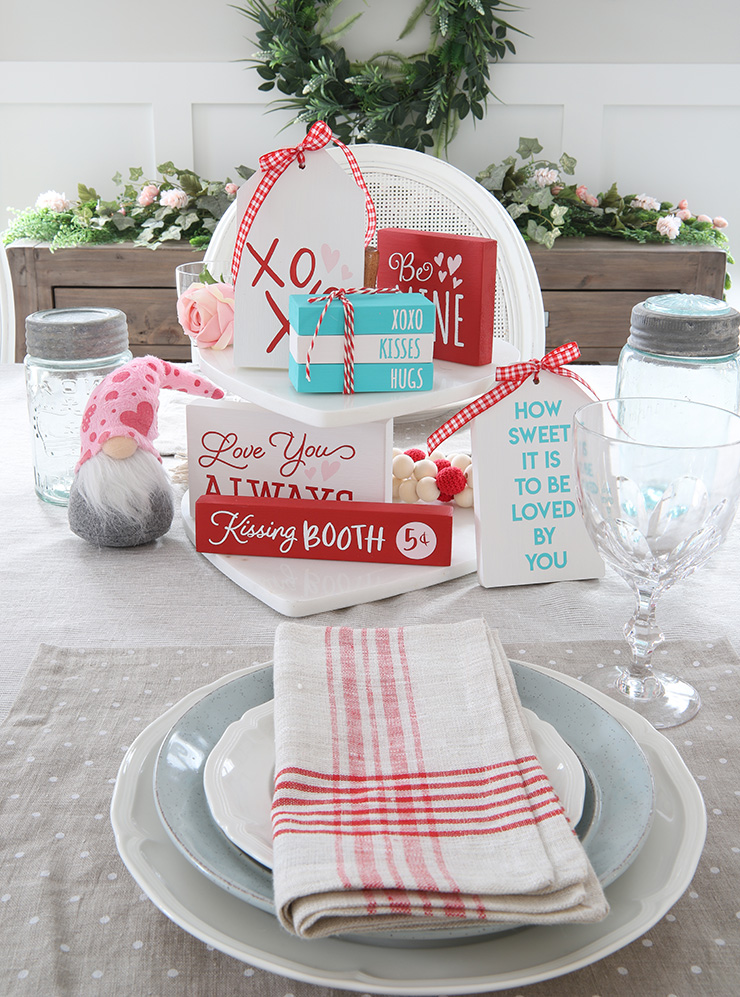 Isn't this pretty Valentine's Day Centerpiece so happy? You can find out how she created the tablescape and sources on her post here!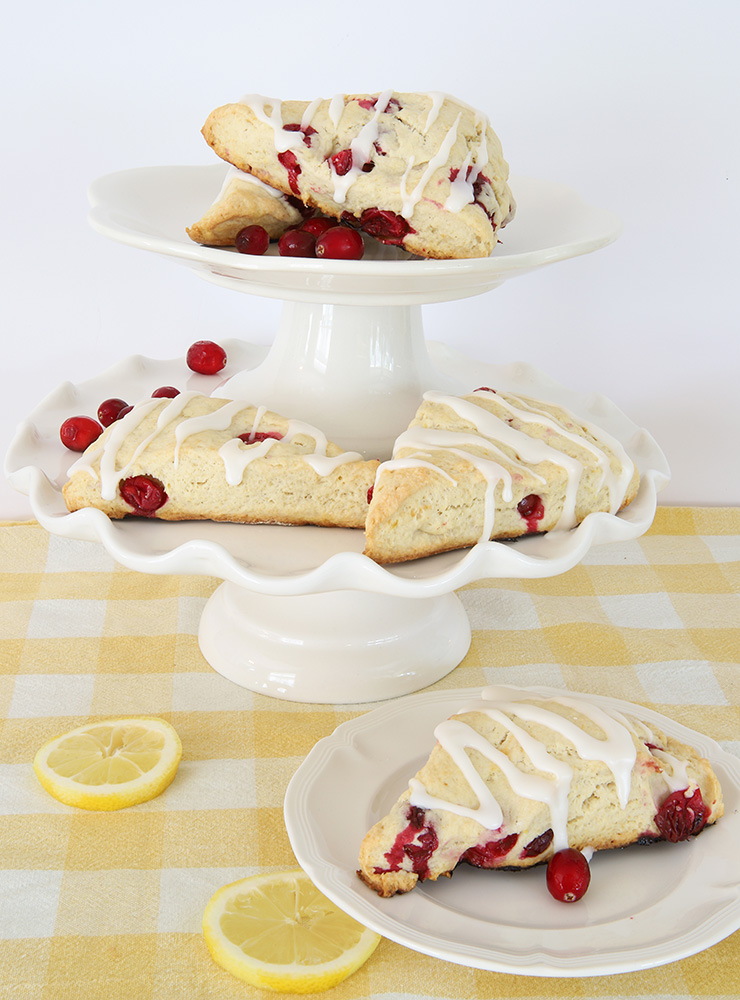 I can't wait to try out Shawna's Lemon Cranberry Scones, don't the look delish??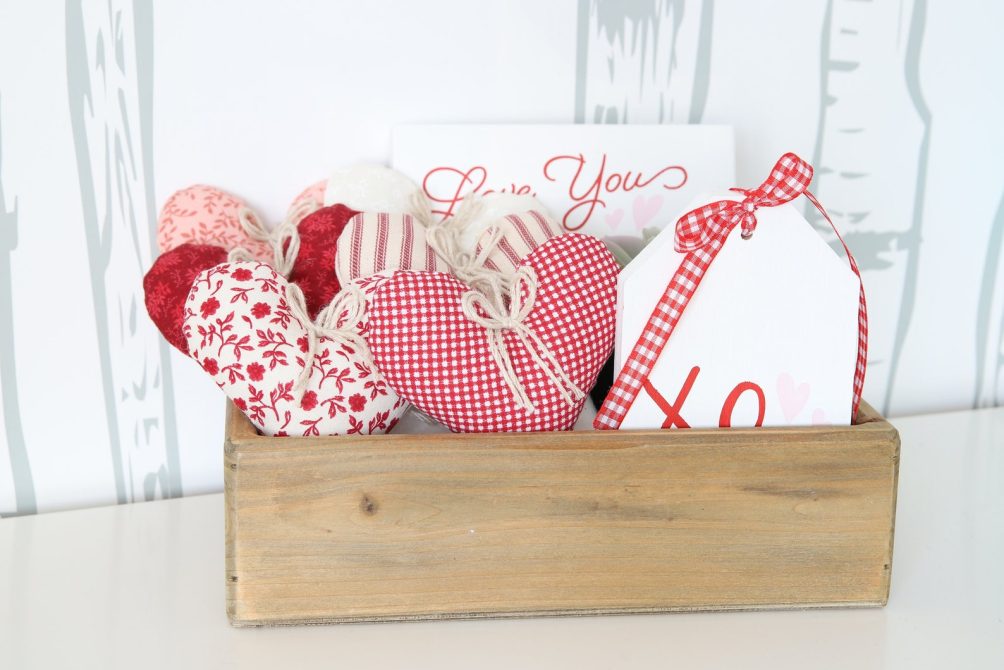 And be sure to hop over and see Shawna's etsy shop – Willow Bloom Market where she sells adorable things like these fabric hearts, face masks, wreaths and more! I love following Shawna on Instagram at @willowbloomhome!
Welcome Home Saturday