Valentine's Day Decorating Ideas! Brighten up your winter decor with these easy and inexpensive Valentine's Day decorating ideas!
Valentine's Day Decorating Ideas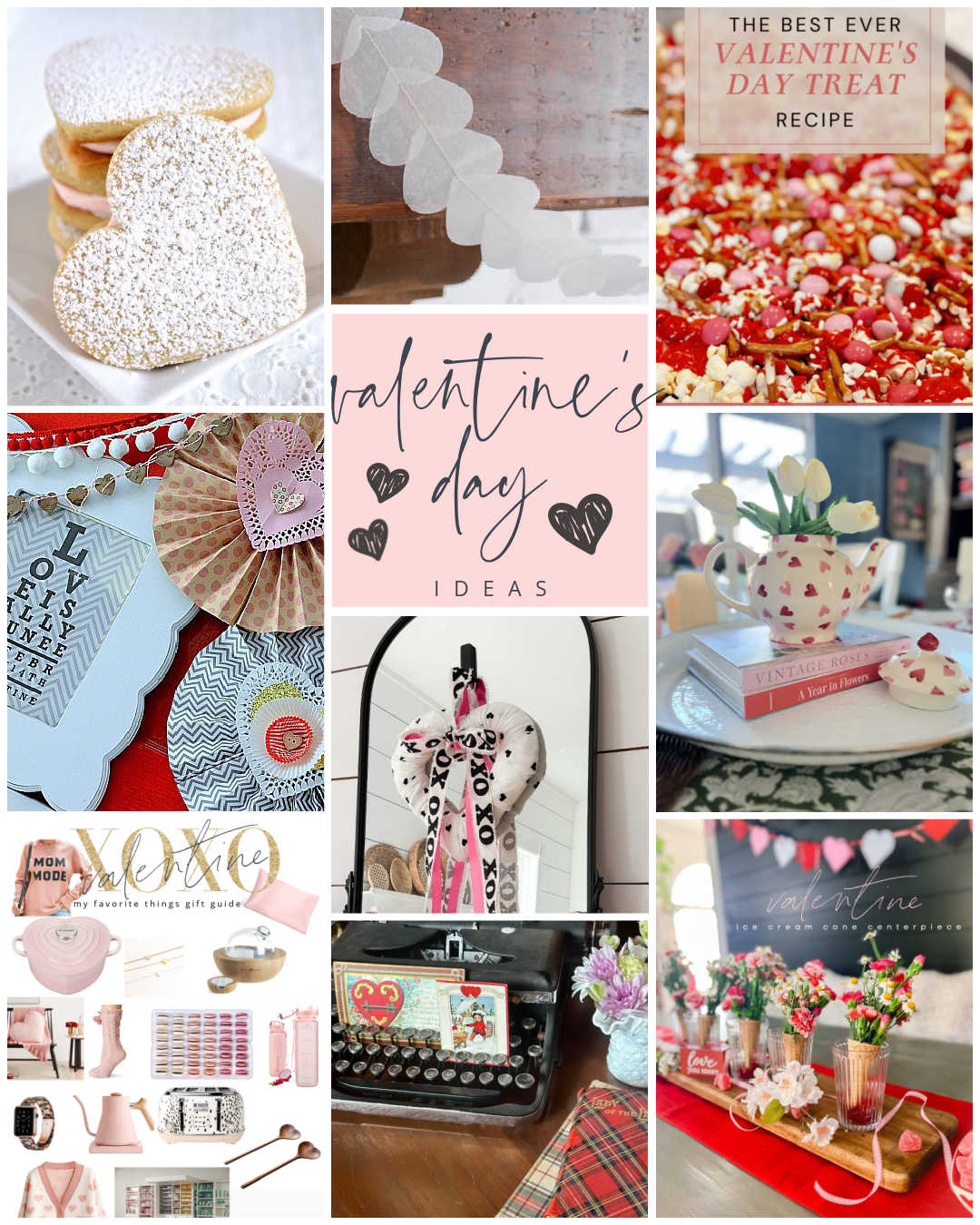 Happy Saturday. friends! How was your week? Can you believe it's February?? It felt like January lasted forever! I love February and covering my home in pink and red for Valentine's Day! This week I am excited to share some easy and inexpensive ways to bring Valentine cheer to YOUR home!!
New Projects
This week I shared a Valentine mantel with some dollar store elements!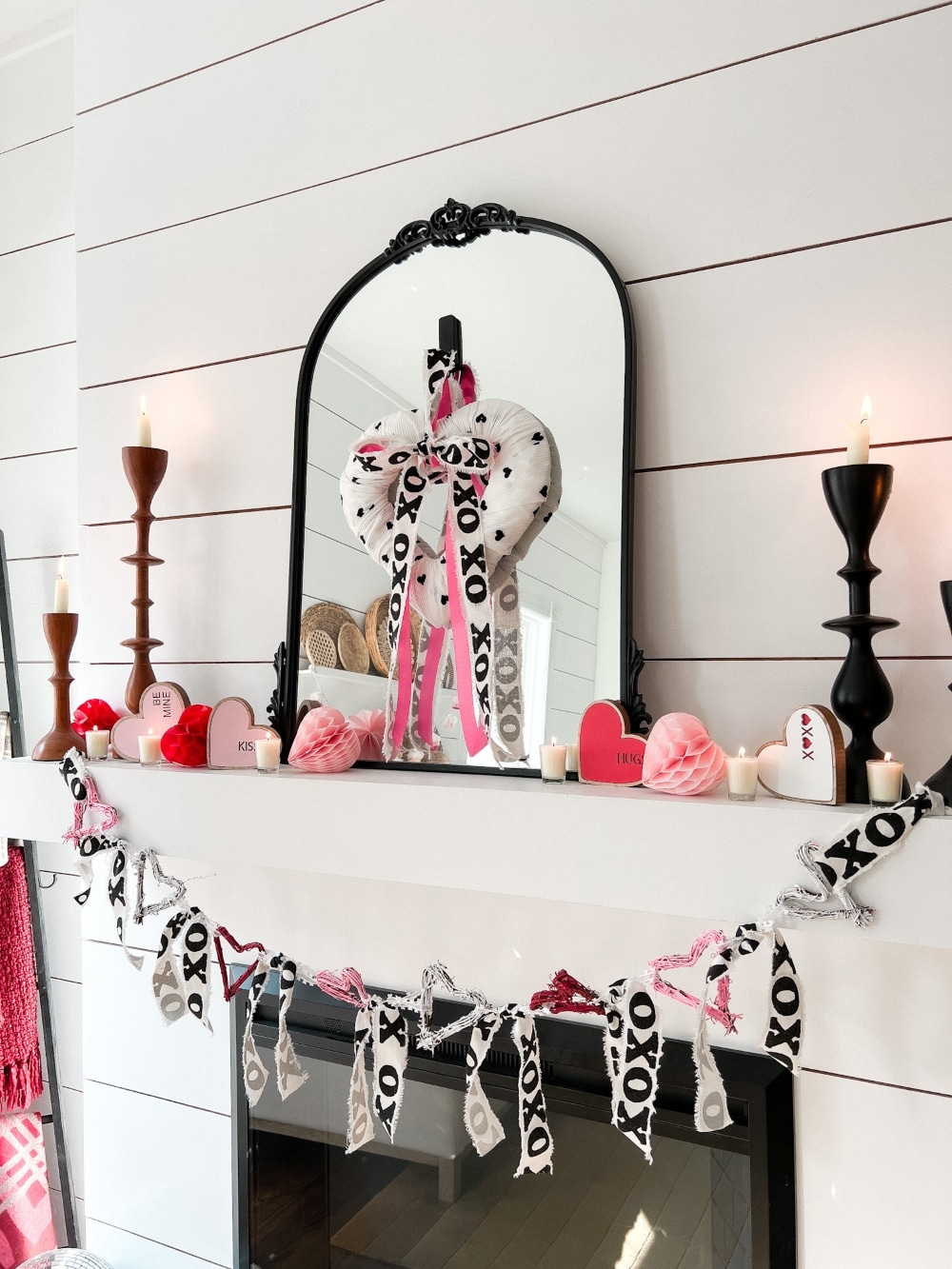 Dollar Store Valentine's Day Wreath and Mantel
I love Dollar Tree's seasonal decor area. They have great wreath forms. I took their heart wreath form, covered it with adorable black and white heart fabric to make a festive focal point for our Valentine's Day Mantel. The grapevine hearts are also from Dollar Tree. I painted the hearts red, pink and white, then tied them with my favorite XOXO ribbon for an easy and inexpensive Valentine's Day mantel!
Easy Valentine Ideas
Here are some easy ways to celebrate Valentine's Day at your house!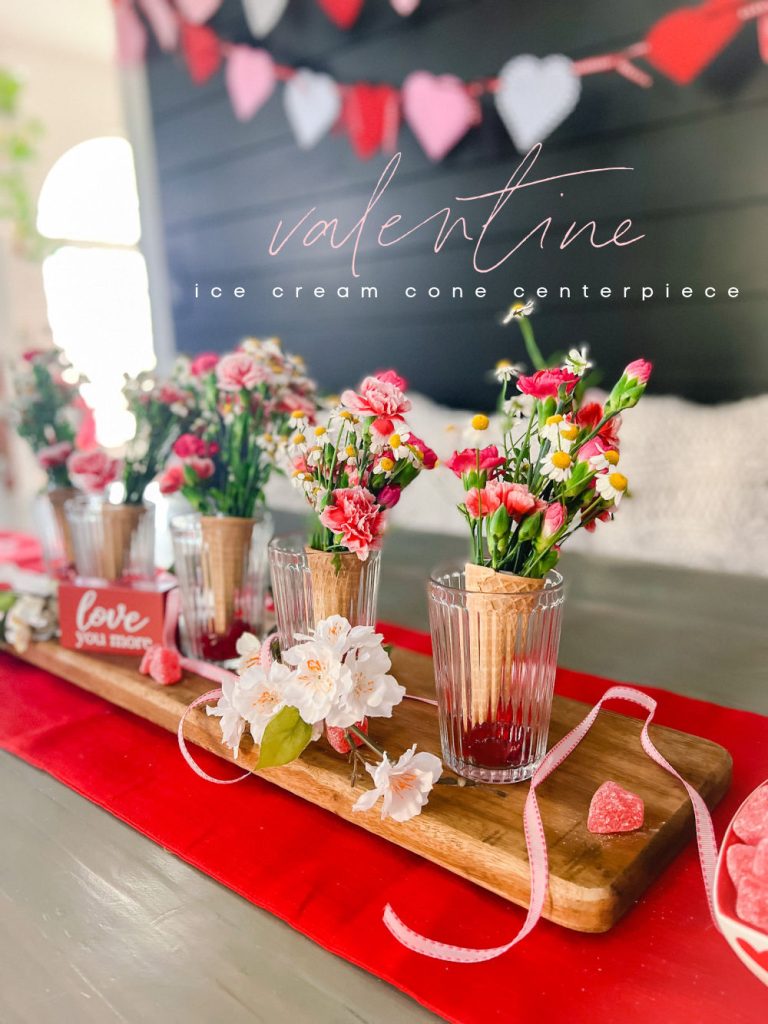 Valentine's Day Waffle Cone Centerpiece
This is a fun centerpiece for a Valentine's or Galentine's brunch! Waffle cones are filled with grocery store flowers and I have an easy way to keep the flowers alive inside the cones!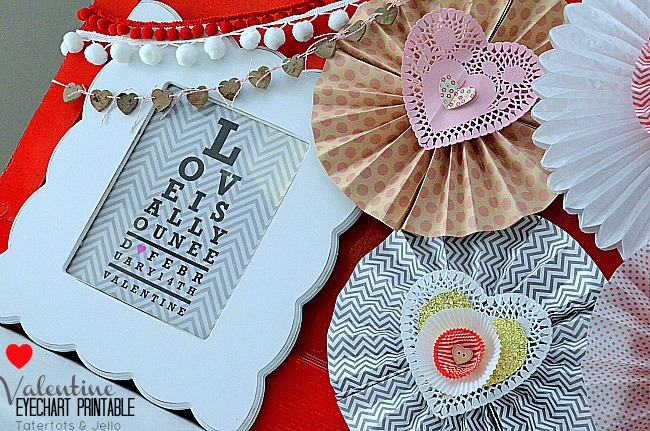 Love Is All You Need Printable and Paper Medallions
Here's a free printable Valentine print that you can frame for instant Valentine art! I also share how to turn scrapbook paper into pretty Valentine medallions!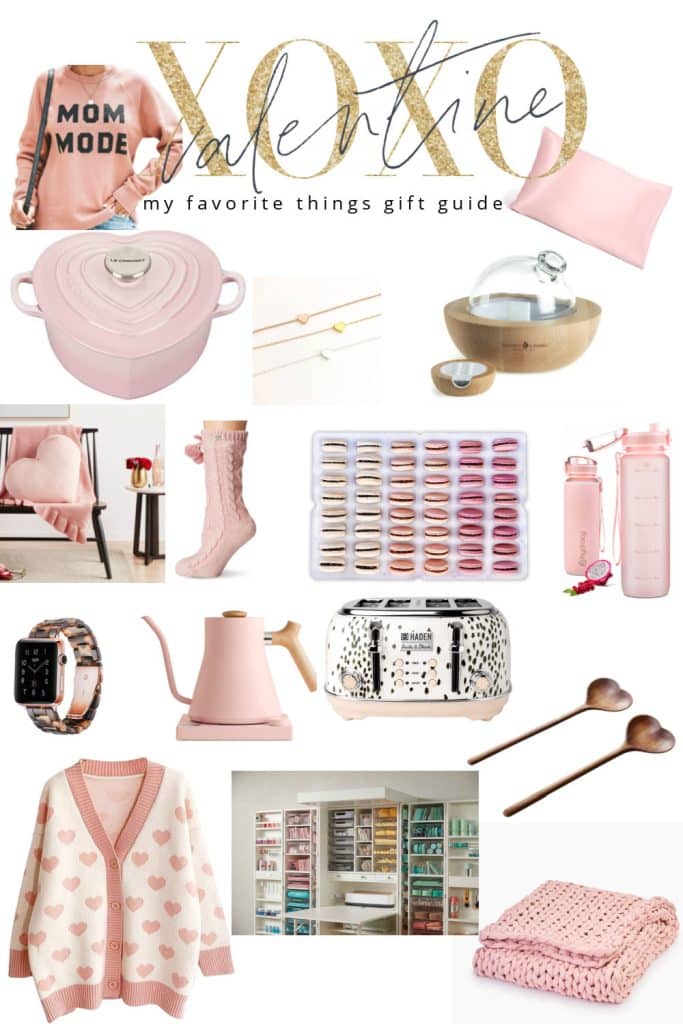 I compiled all of my favorite things for Valentine's Day into the ultimate gift guide. Send it to your partner!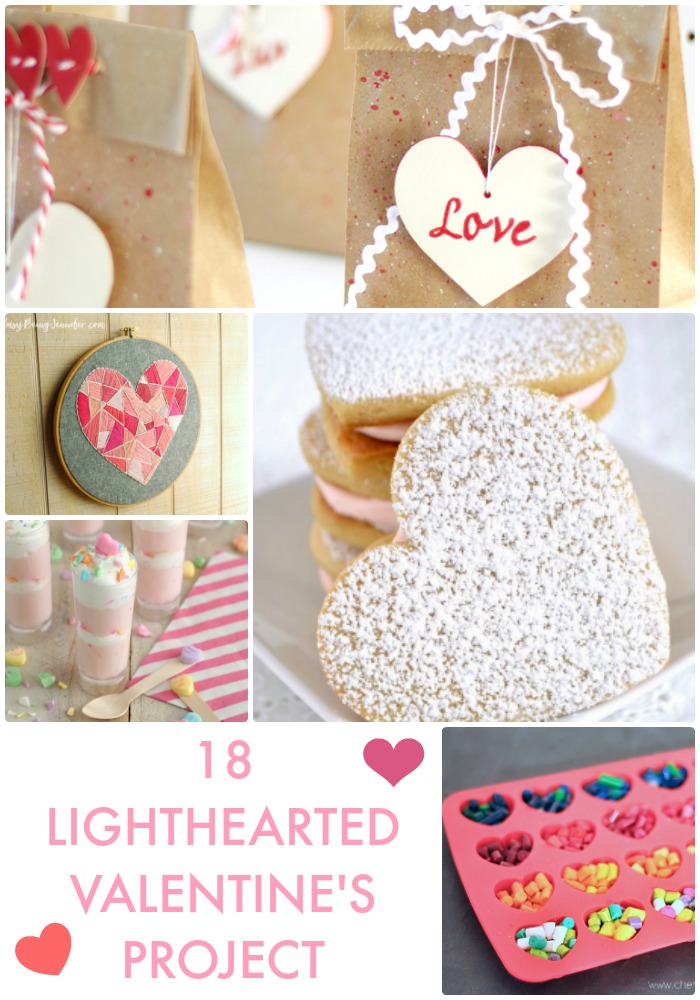 Easy Valentine's Day handmade gifts, decorating and recipes to make this eyar.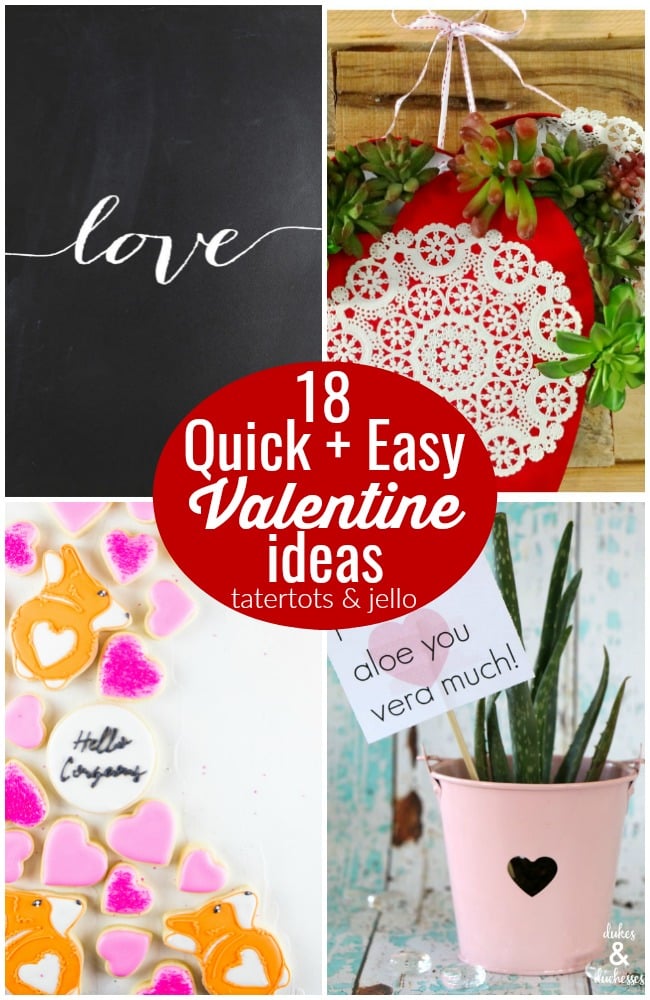 18 beautiful projects to make for Valentine's Day – free printables, DIY and projects.
Welcome Home Saturday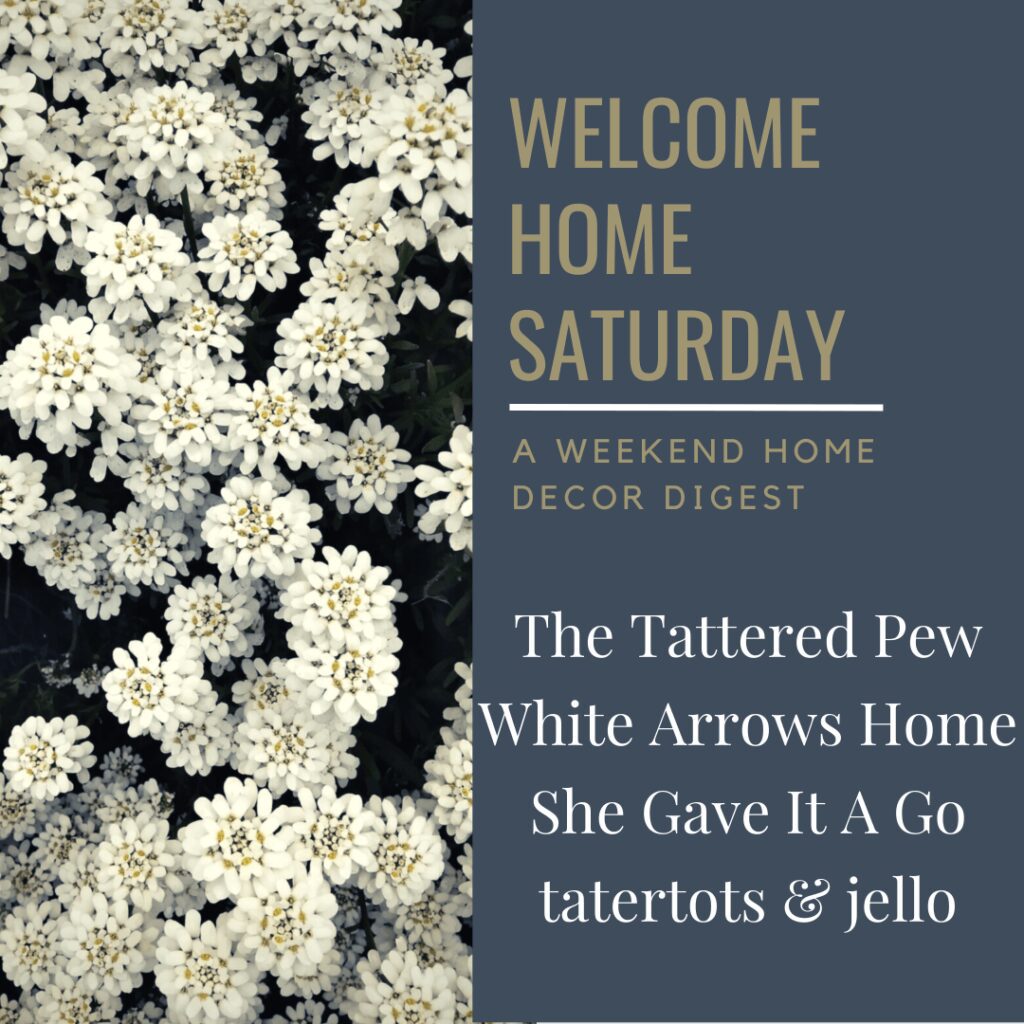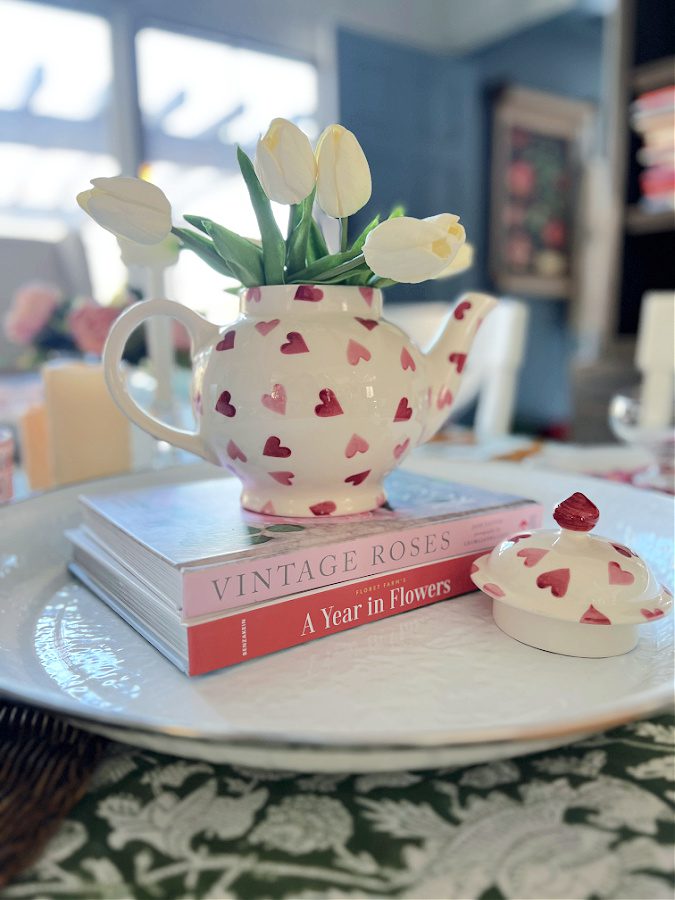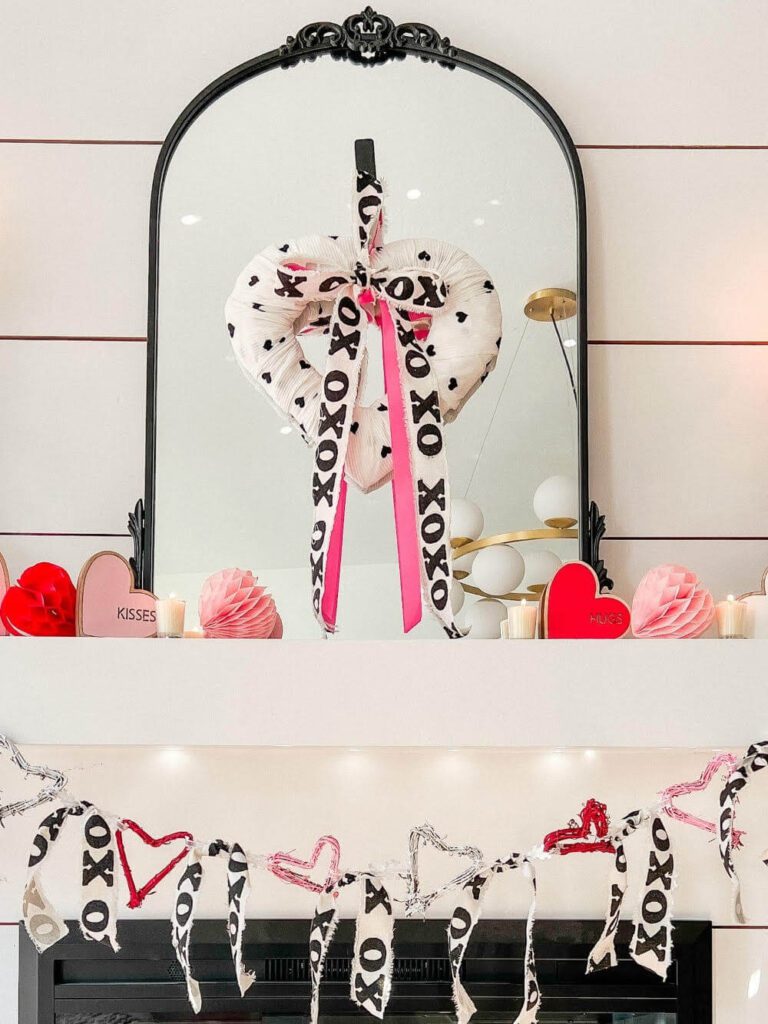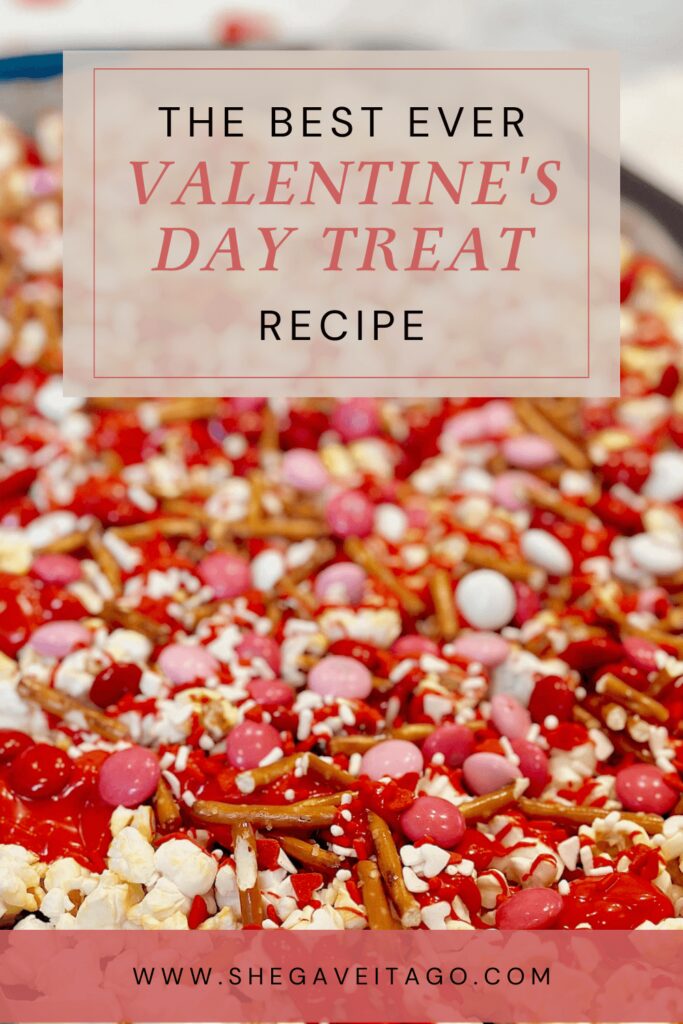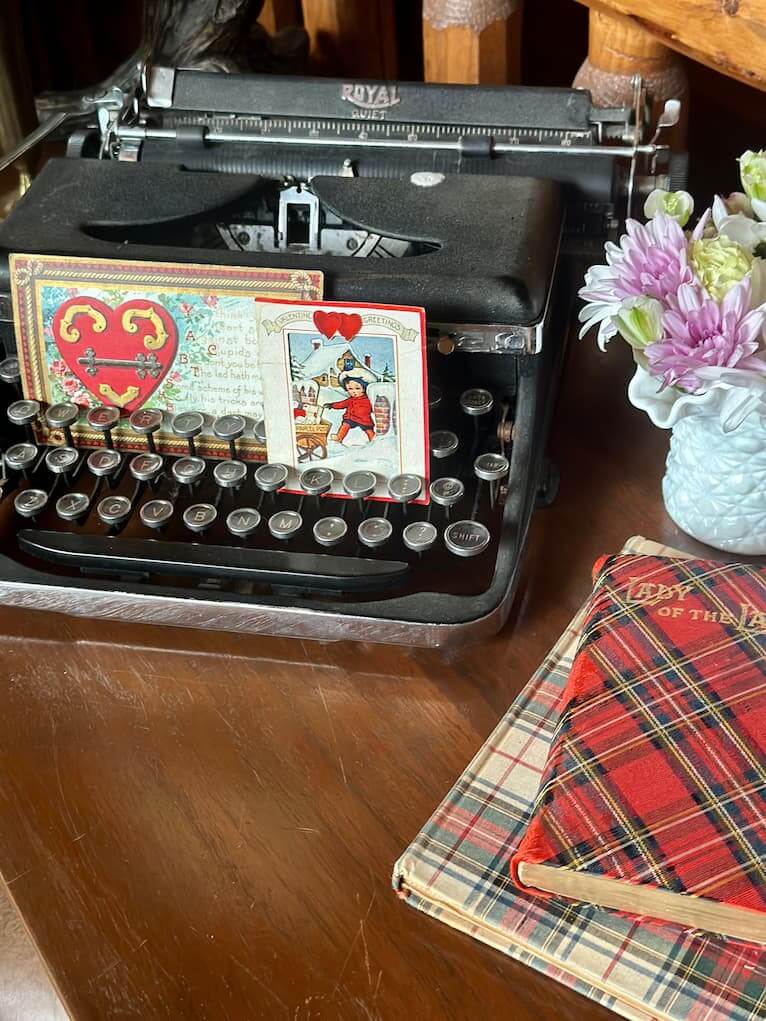 What are YOU loving this week?
Share it with us in the comments?
xoxo