My Favorite Things Valentine Gift Guide! Some great gift ideas for anyone in your life and a great list to send to your husband!
My Favorite Things Valentine Gift Guide!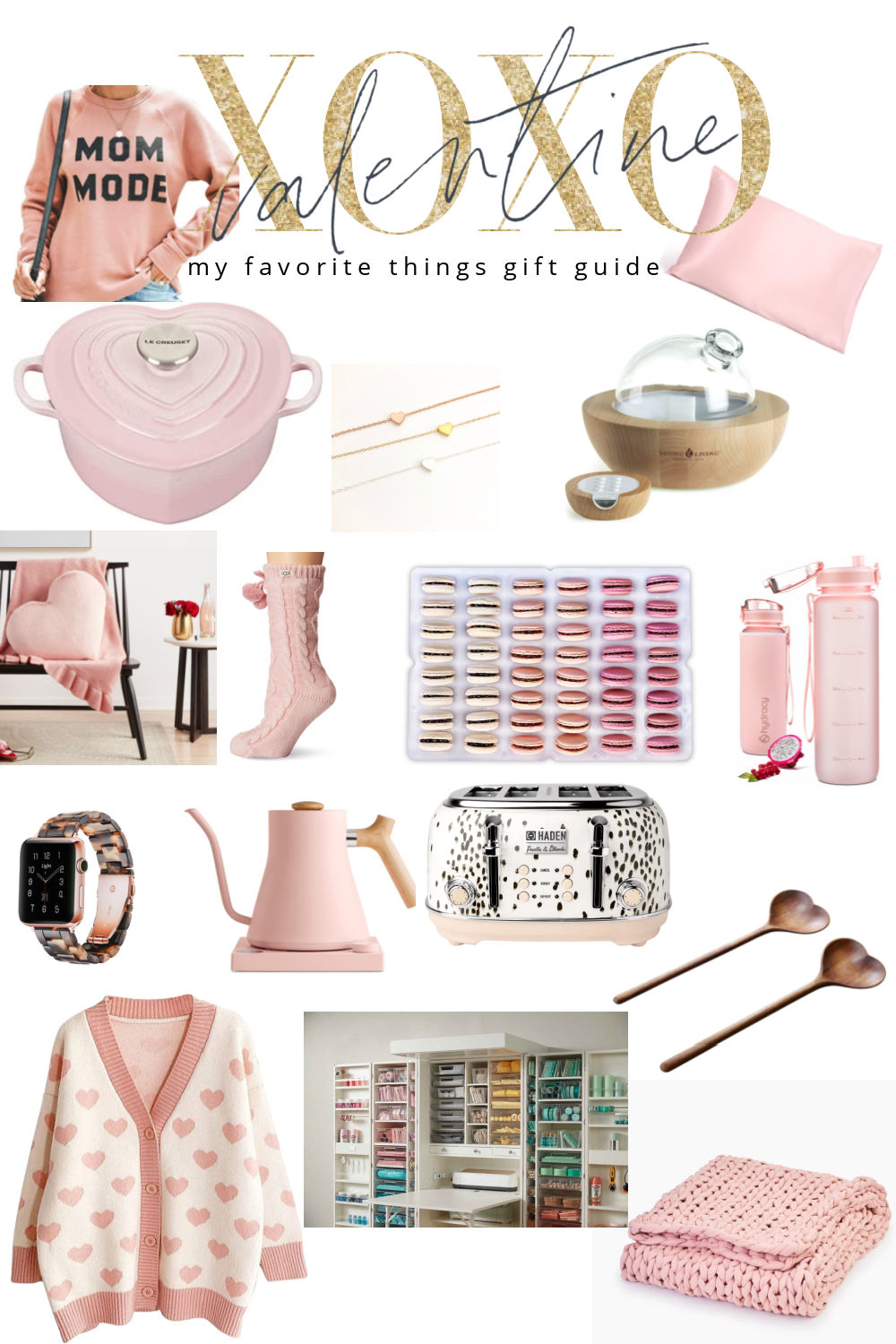 Hi friends! Here are some of my favorite things that would make amazing gifts for your mom, sisters, grown kids or YOU! Send it to your husband! These are also great last-minute gift that can get to your door in days!
Favorite Things Valentine Gift Guide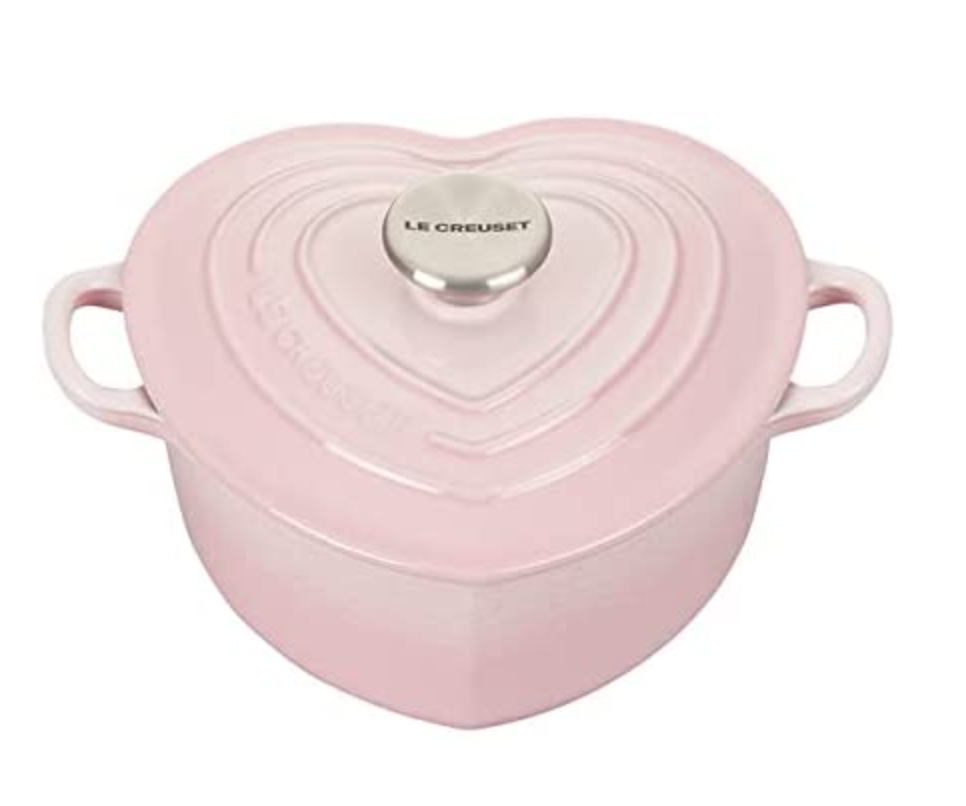 Pink Le Creuset Cast Iron Baking Dish with Lid
The iconic Le Creuset baking dish is heart-shaped and perfect! This is #1 on my wish list!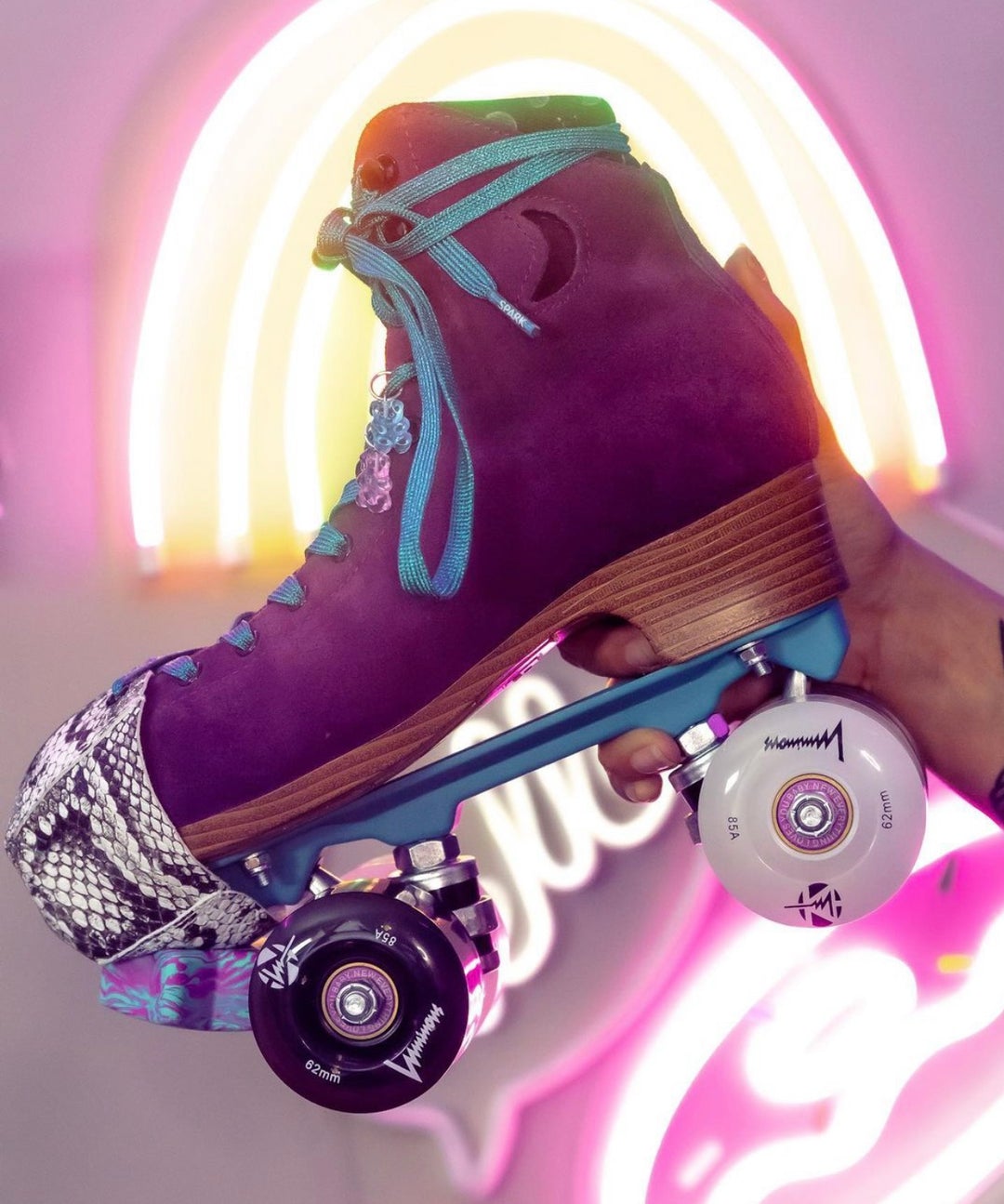 I ordered these skates as a Valentine gift to myself! They remind me of my childhood at the roller rink and I can't wait to use them at our neighborhood park! They also come in a variety of amazing colors and patterns!!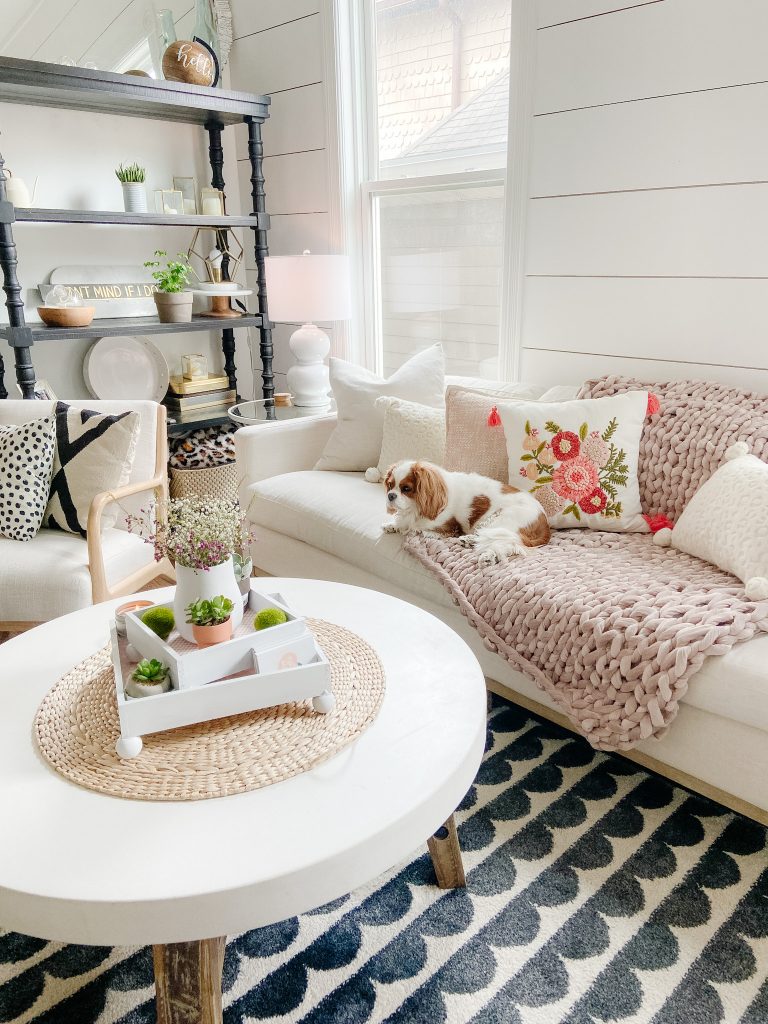 Everyone in our family loves this weighted blanket from Bearaby! And I love how pretty it looks on our sofa. It makes the perfect Valentine gift for the loved people in your life!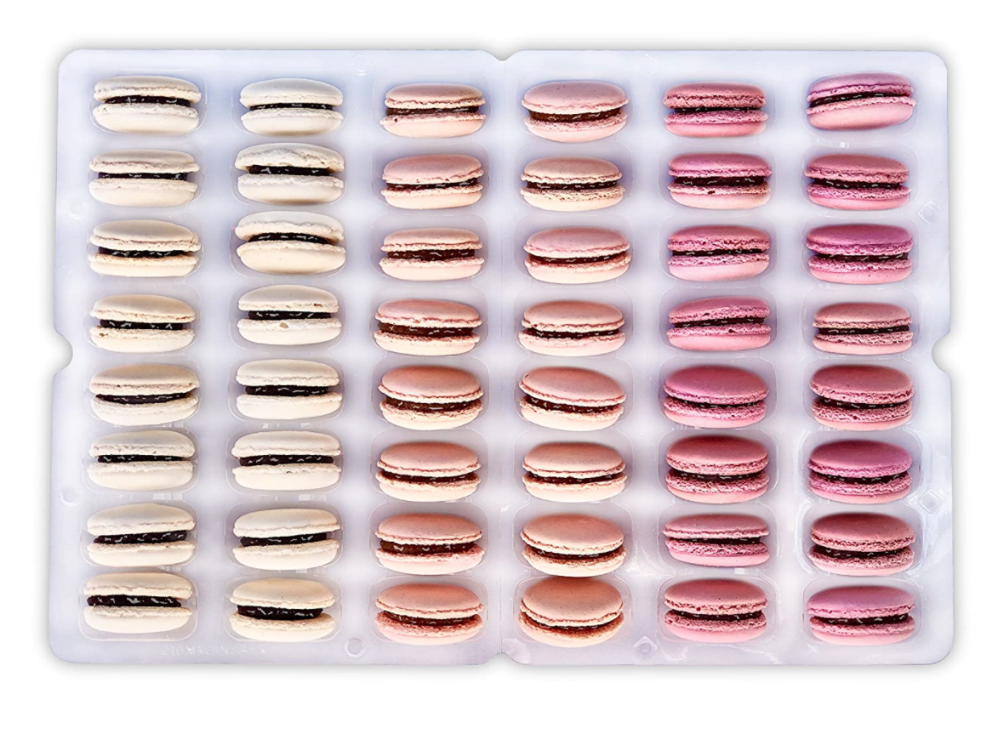 Who wouldn't love to open this package of ombre pink macarons? Perfect for your mom, BFF or YOU for Valentine's Day!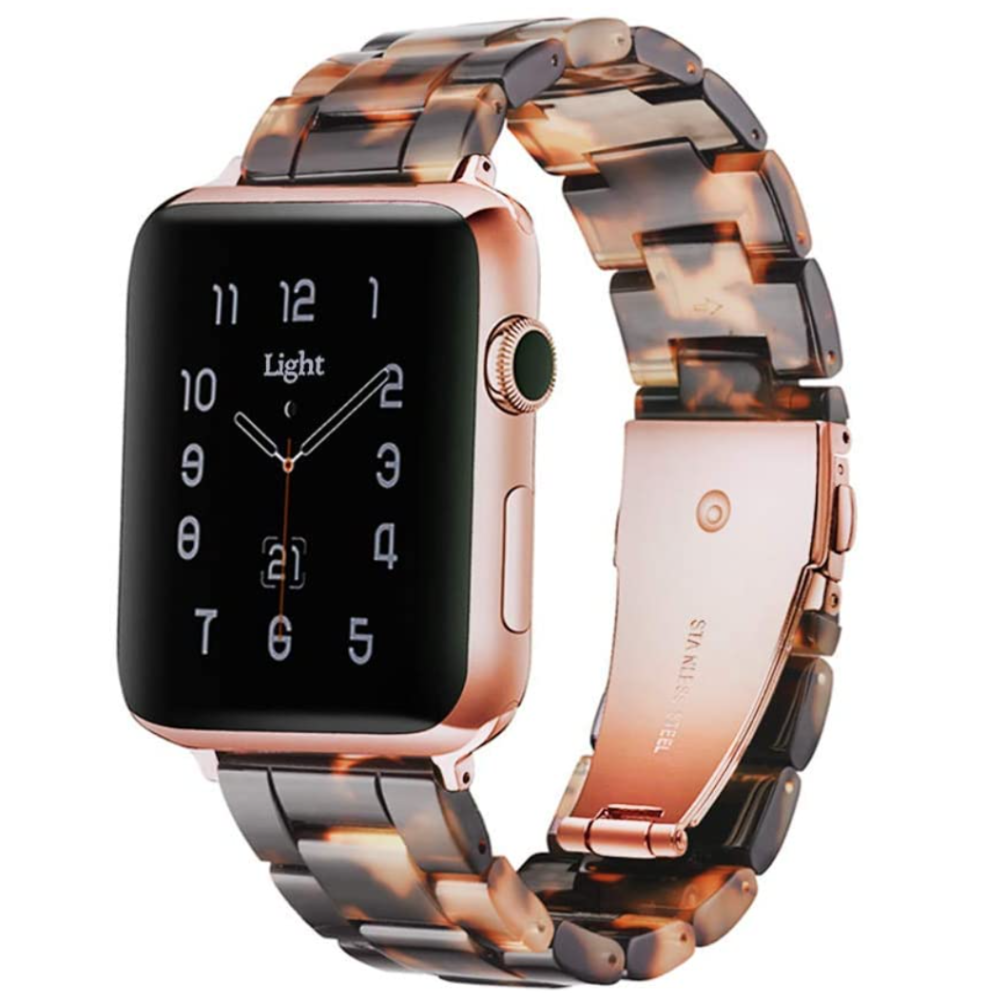 Trendy and lightweight tortoiseshell band with copper buckle for apple watches.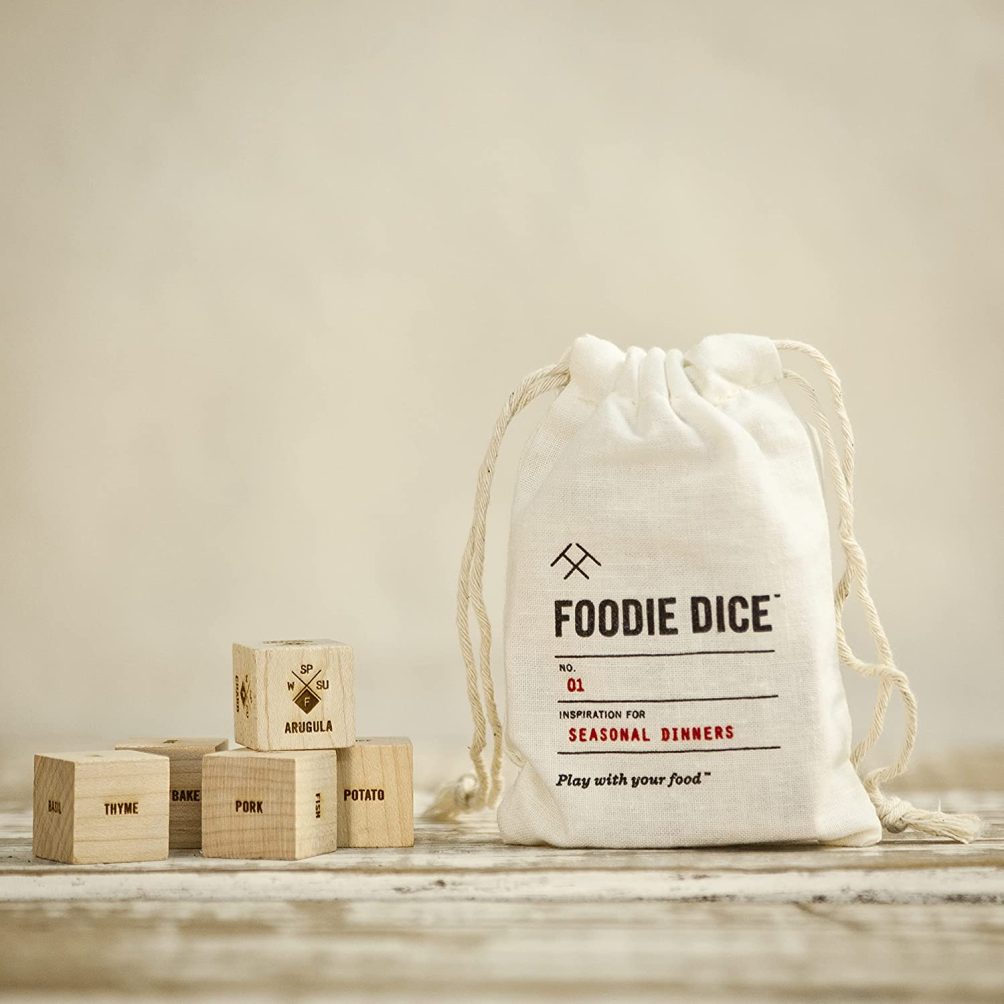 When you're all out of dinner ideas! Simply select the five primary dice, add a seasonal veggie die and roll. Then shop, cook, and eat! Over 186,000 possible meal combinations to inspire creativity in the kitchen.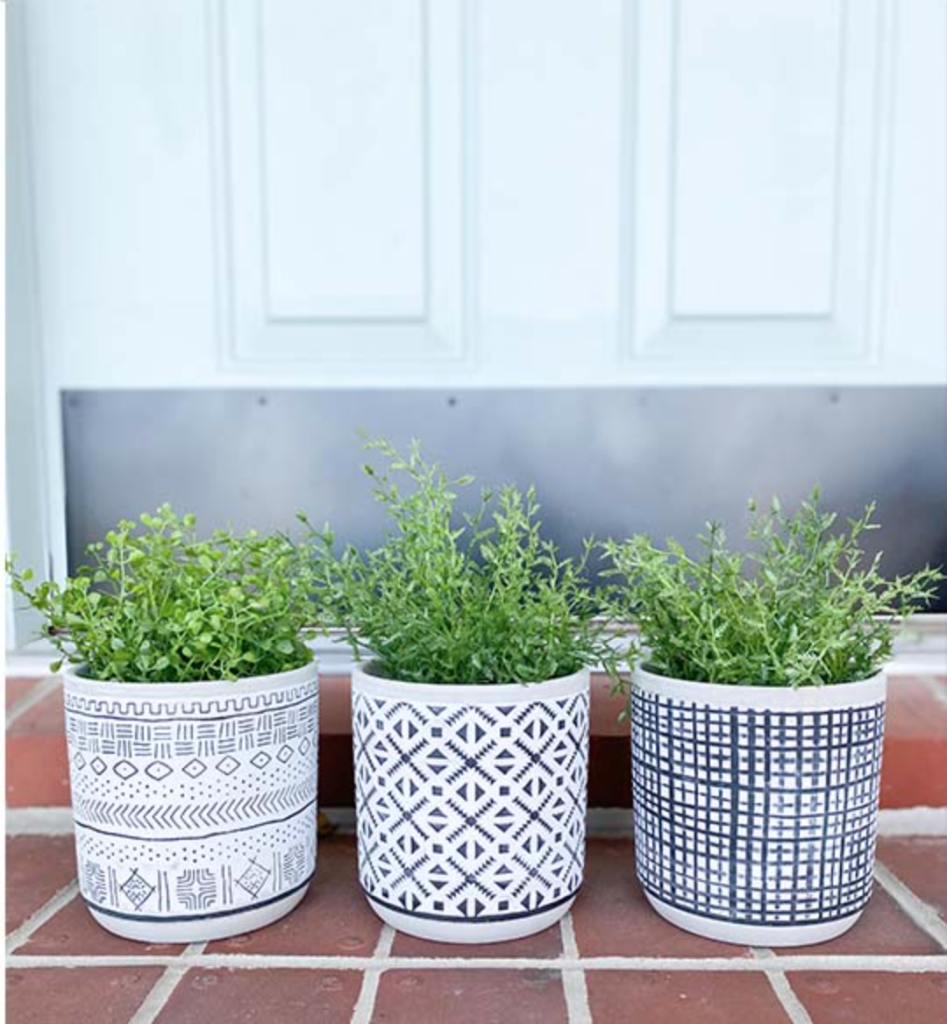 For the plant lover. These concrete planters are well made and have great patterns.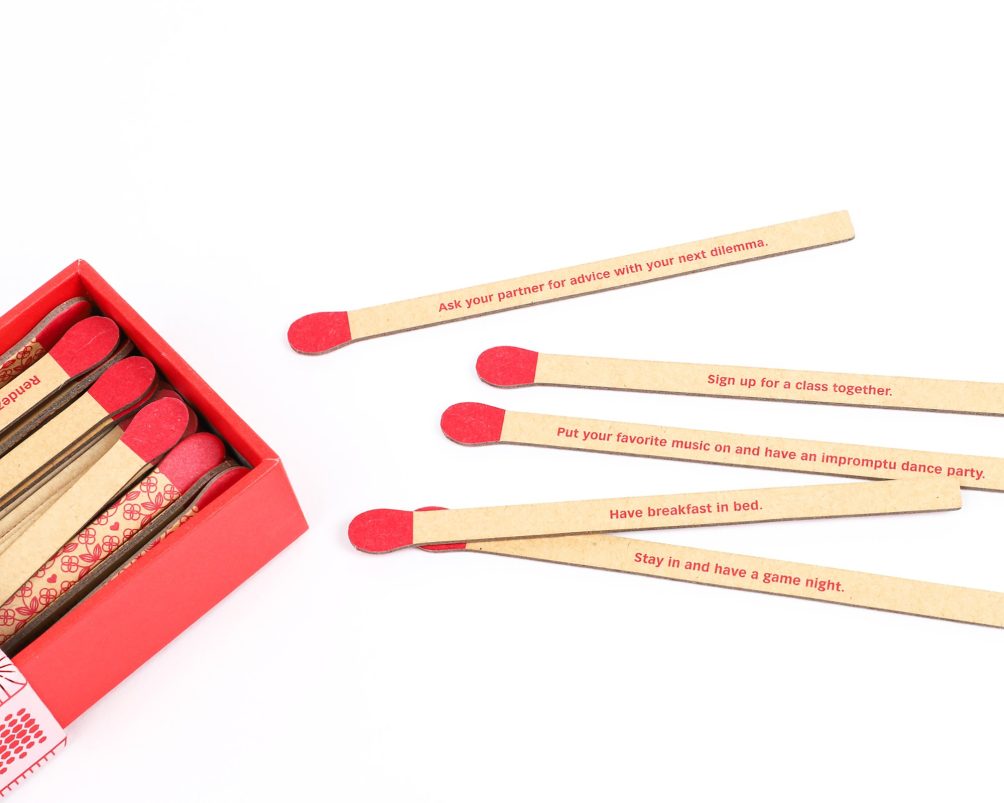 This is a sweet game to play with your partner. Pick one for a nice date and keep things fresh!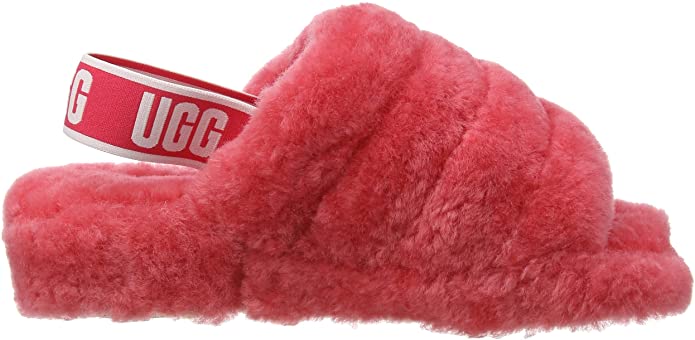 I bought these slippers for my mom and sisters for Christmas and they loved them! Now I need a pair for me! Perfect to wear around the house or in the carpool line!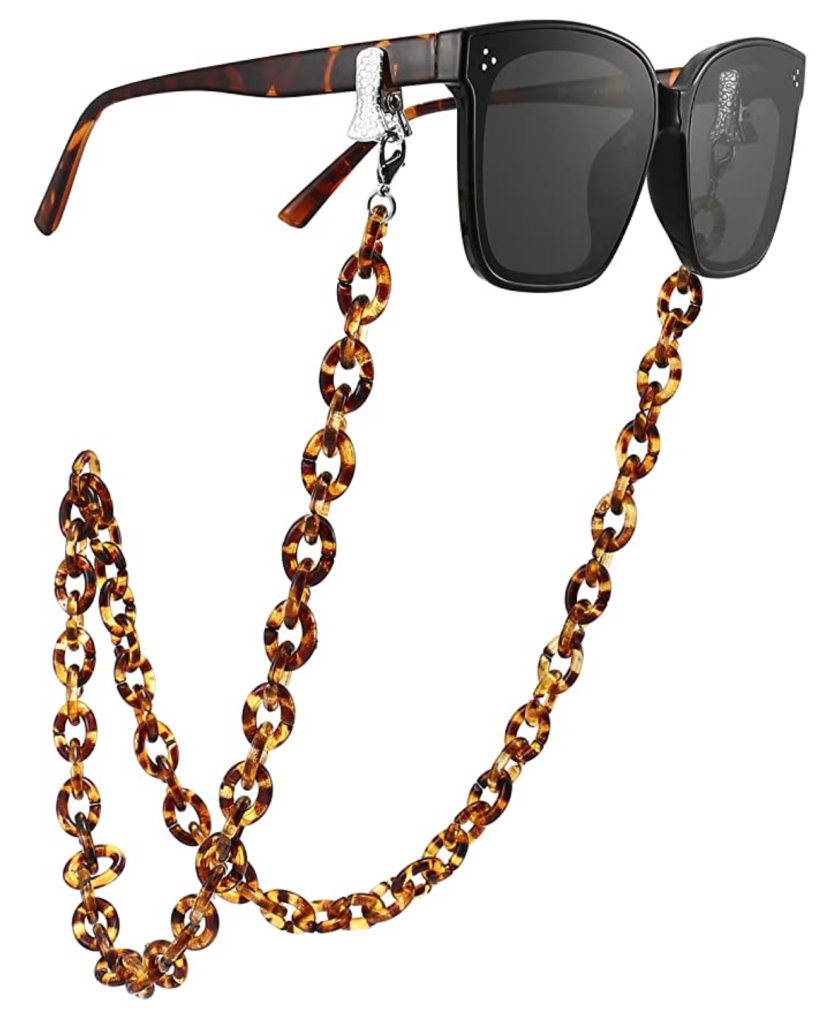 A great way to keep track of glasses or masks. I wear mine because I am always losing my reading glasses!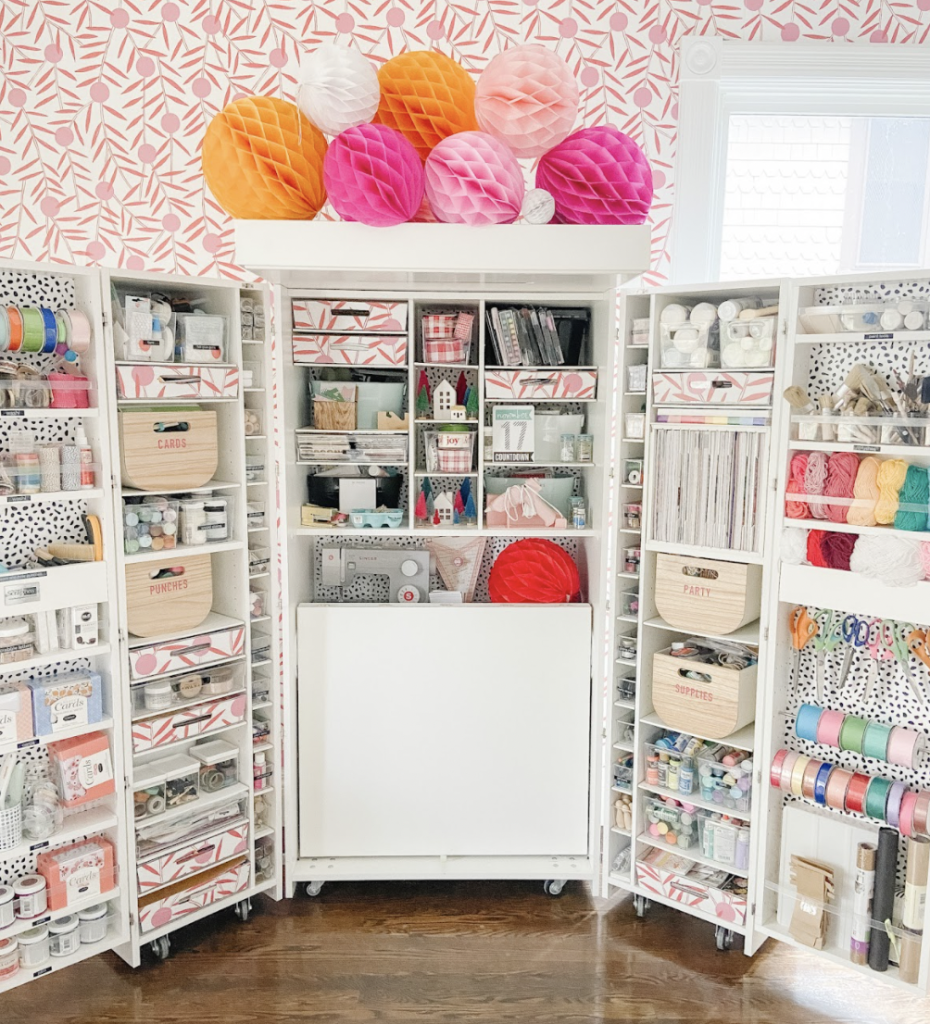 This is where I store all of my creative supplies. It accordions out so I can access everything and it has a desk. Then when I am done with my project I can fold the desk down and close it and it looks like a beautiful cabinet! It's perfect if you don't have a dedicated office or creative space. You can put it in a bedroom or family room. I have more information on it here! Right now there is a huge Valentine sale — up to $750 in savings and you can finance it for as low as $55/month! Use the code TATERTOTSTRUELOVE to unlock the deals!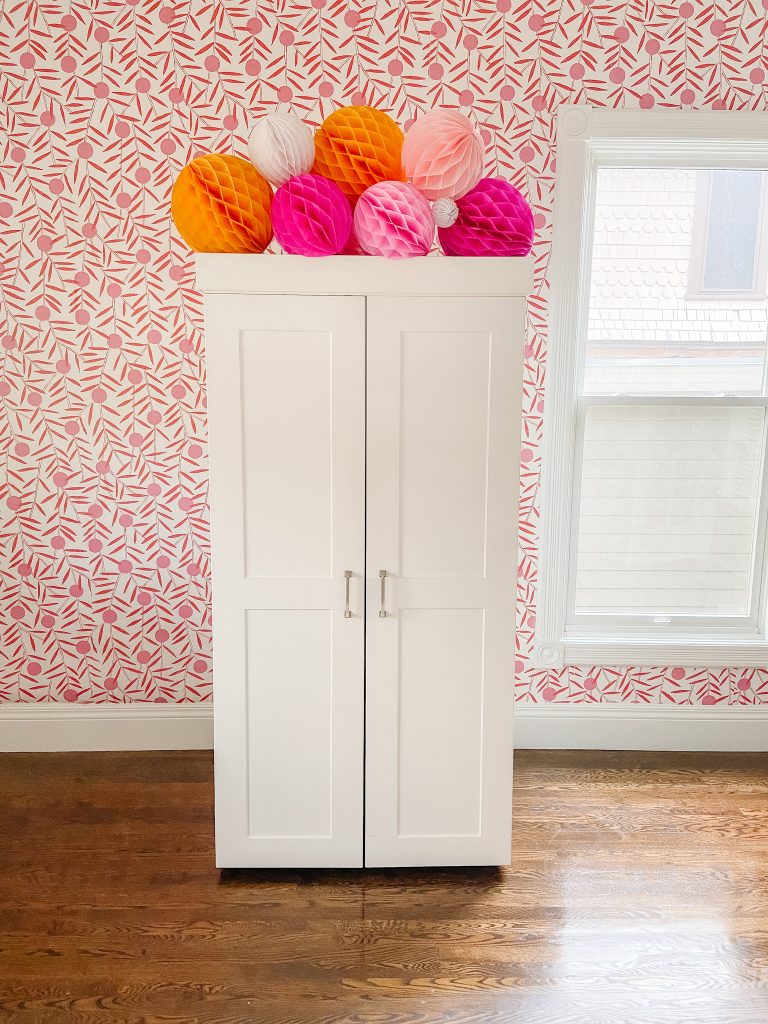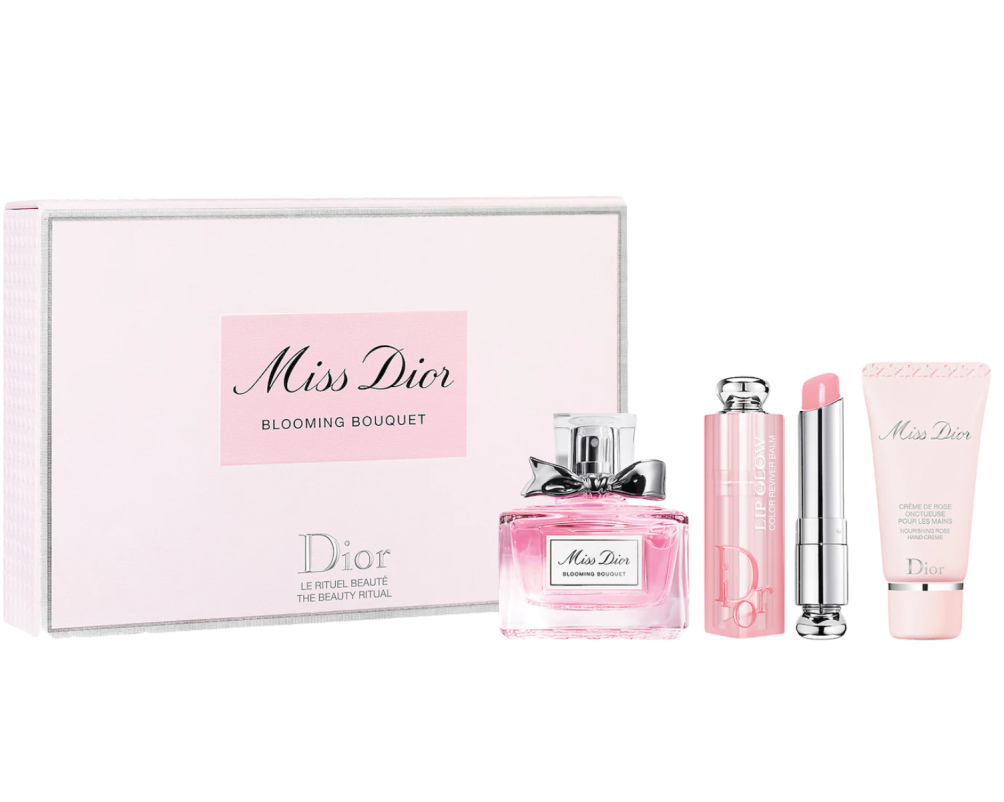 The perfect Valentine gift with Miss Dior Blooming Bouquet Eau de Toilette, my favorite hydrating Dior Addict Lip Glow lip balm, and Miss Dior Nourishing Rose Hand Cream.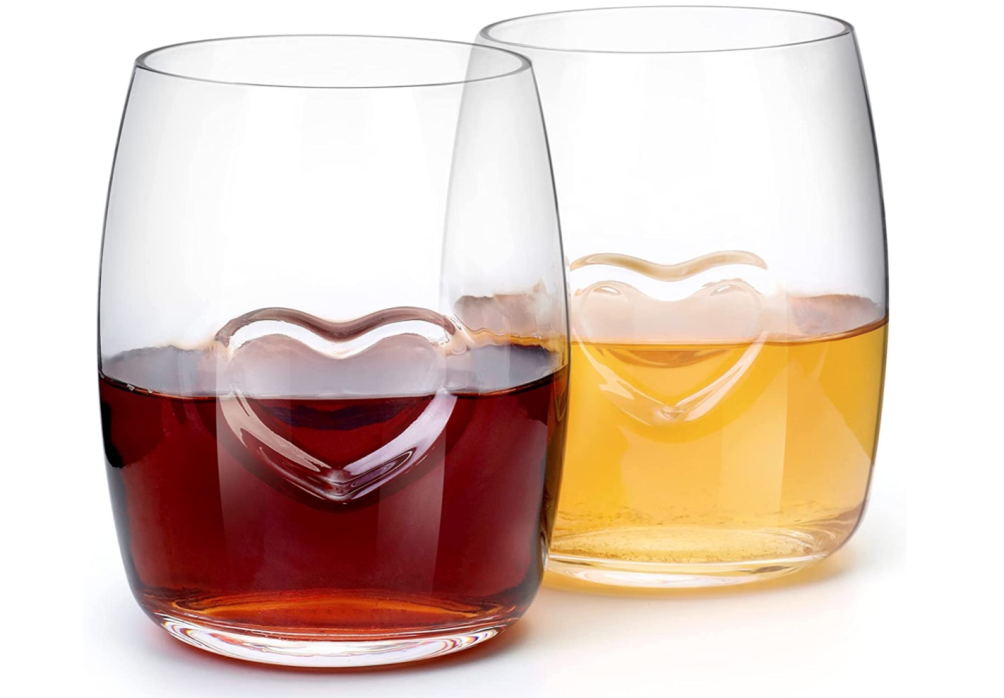 The perfect glasses for date night or anytime. I love the subtle hearts inlaid in the glass.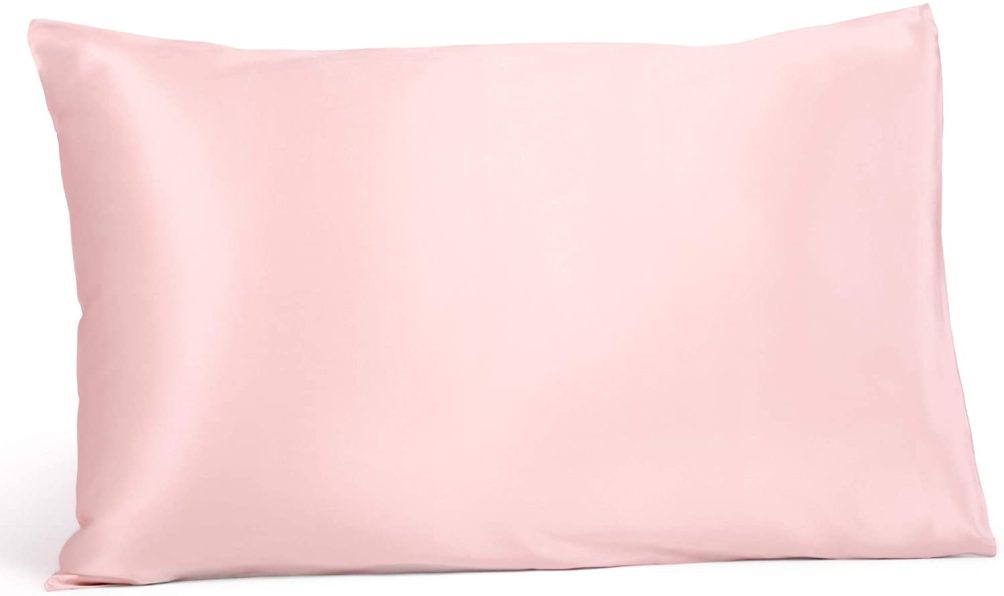 Silk pillowcase have been tested and proven to Prevent Wrinkles, Regulate Sleep Temperature, Protect Hair Damage & retain moisture!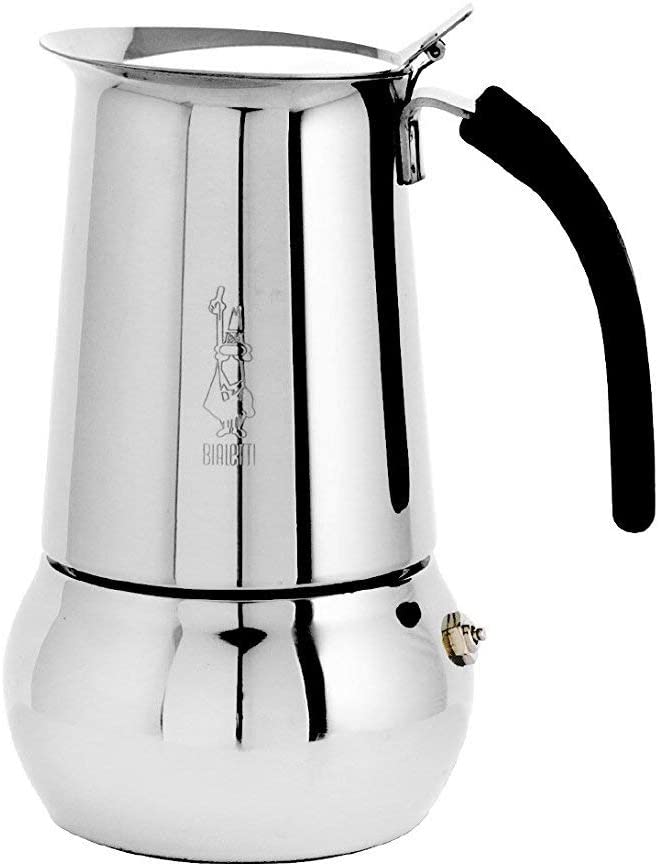 Perfect for the coffee-lover in your life. Bialetti's Kitty espresso maker features a modern upscale design made of 18/10 stainless steel. Brew a nice cup of espresso with this Kitty espresso maker from Bialetti. Suitable for use on gas, electric, and ceramic stove tops, it is even dishwasher safe for easy cleanup. Bialetti is the world's most recognized and beloved Italian coffee company.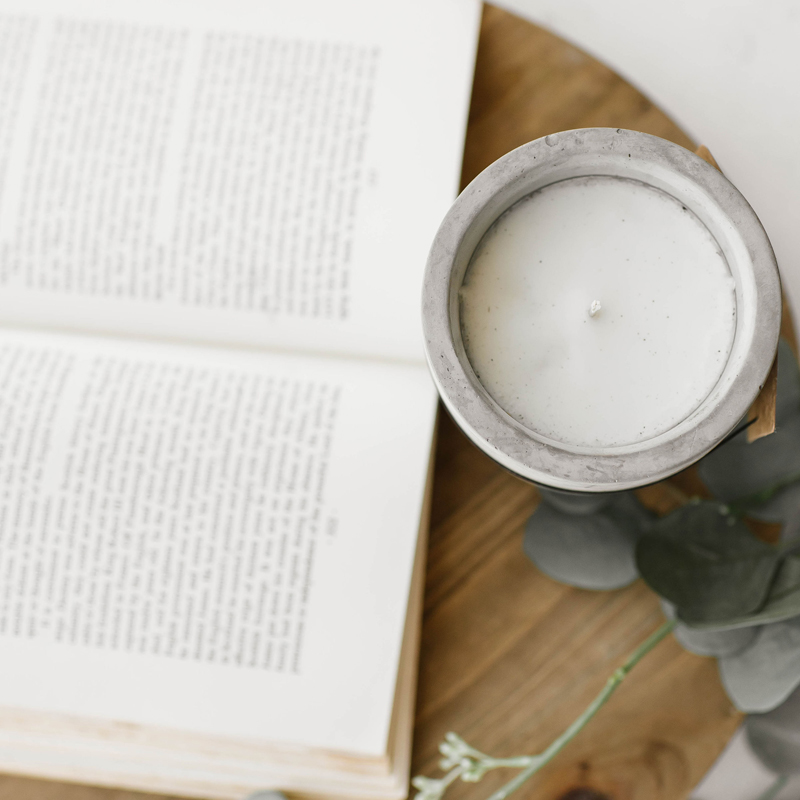 Handmade, small-batch candles that smell so good and the concrete is so unique and pretty! My friend Teriylnn makes these candles and they make the perfect gift!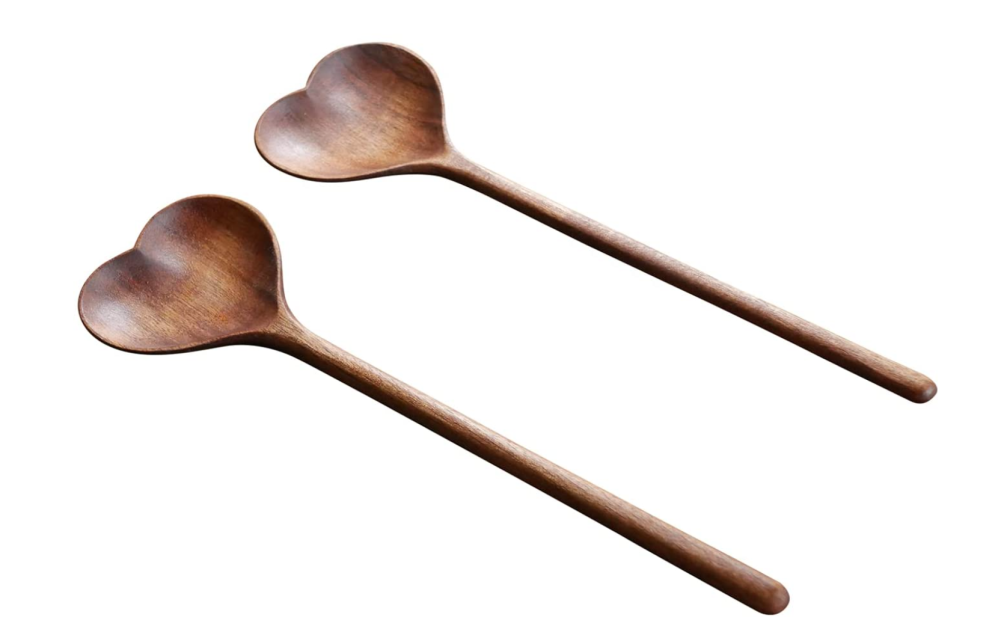 Such a cute gift idea for the cook in your life. These wooden spoons can be used to cook or to serve!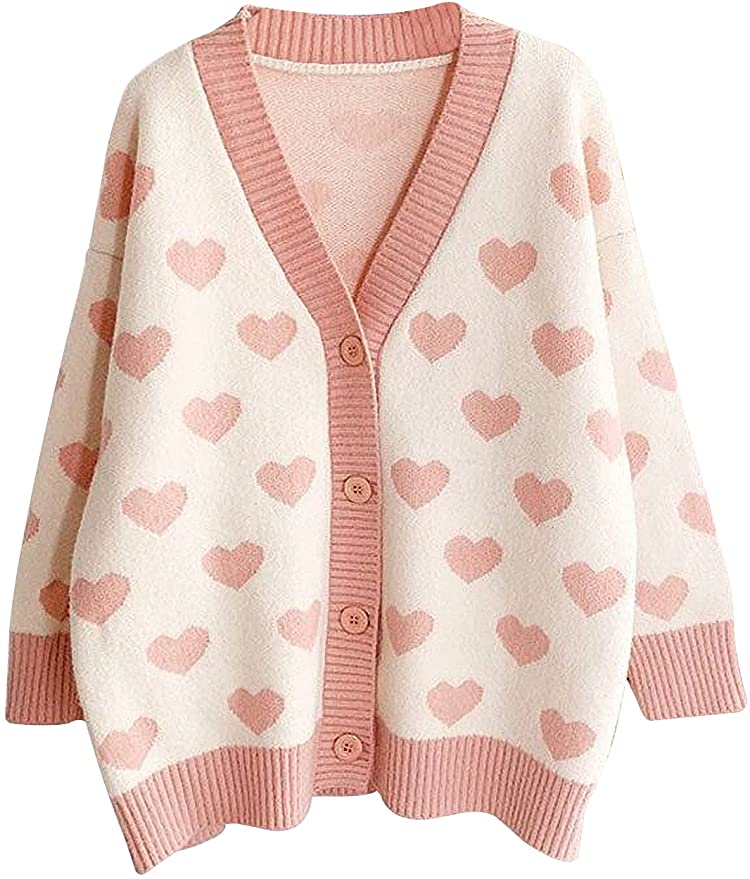 How adorable is this heart cardigan? I love the blush color. It's perfect to wear all winter long!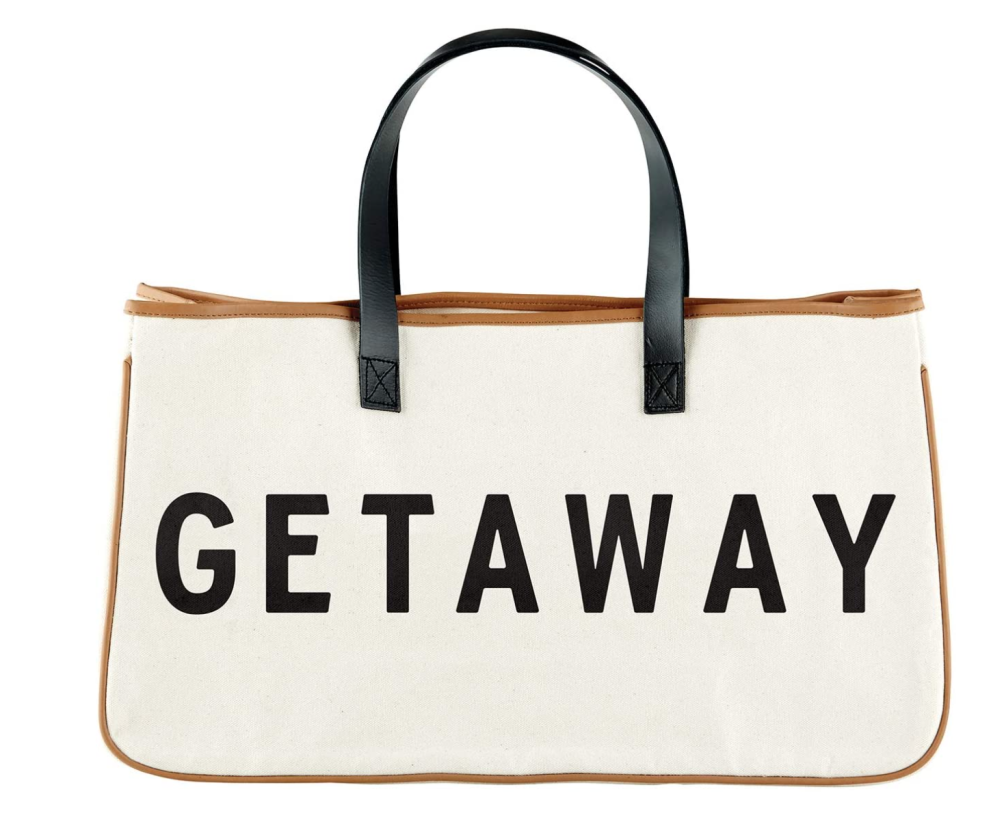 The cutest tote to take anywhere. Even use it as a purse. There are also other sayings like "weekend", "Brunch", "Gameday", "Beaches Please",etc.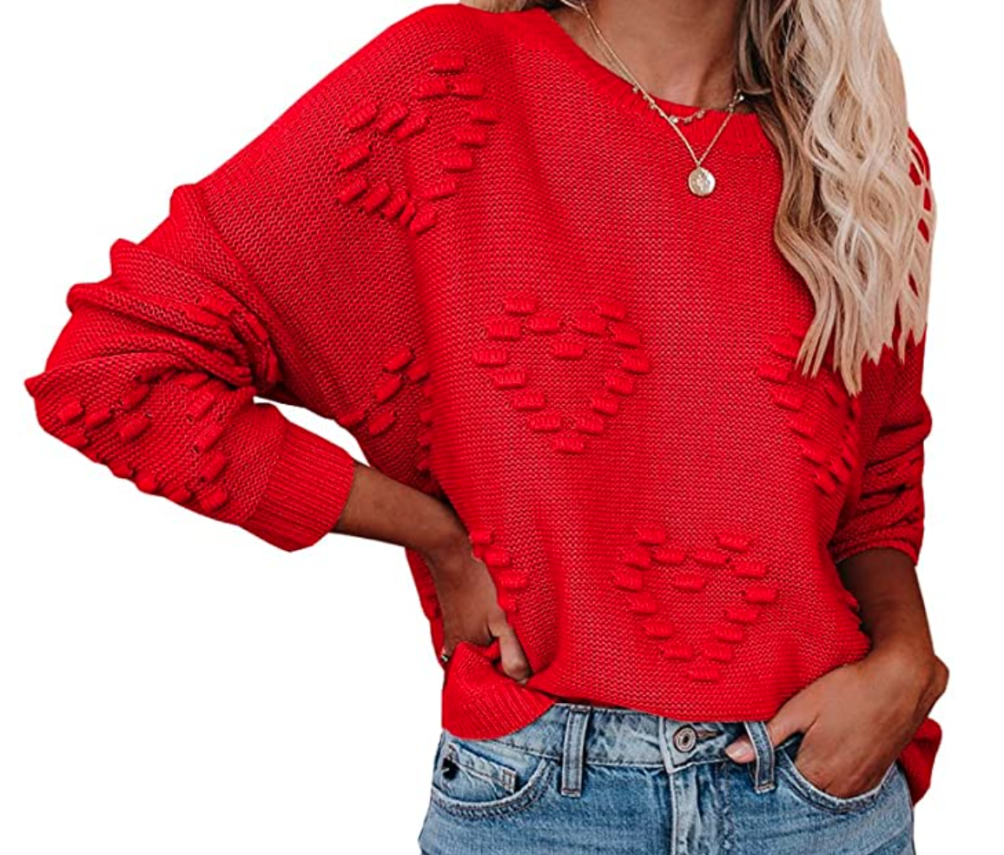 This oversize sweater is so cute. I love the hearts that are woven into the sweater.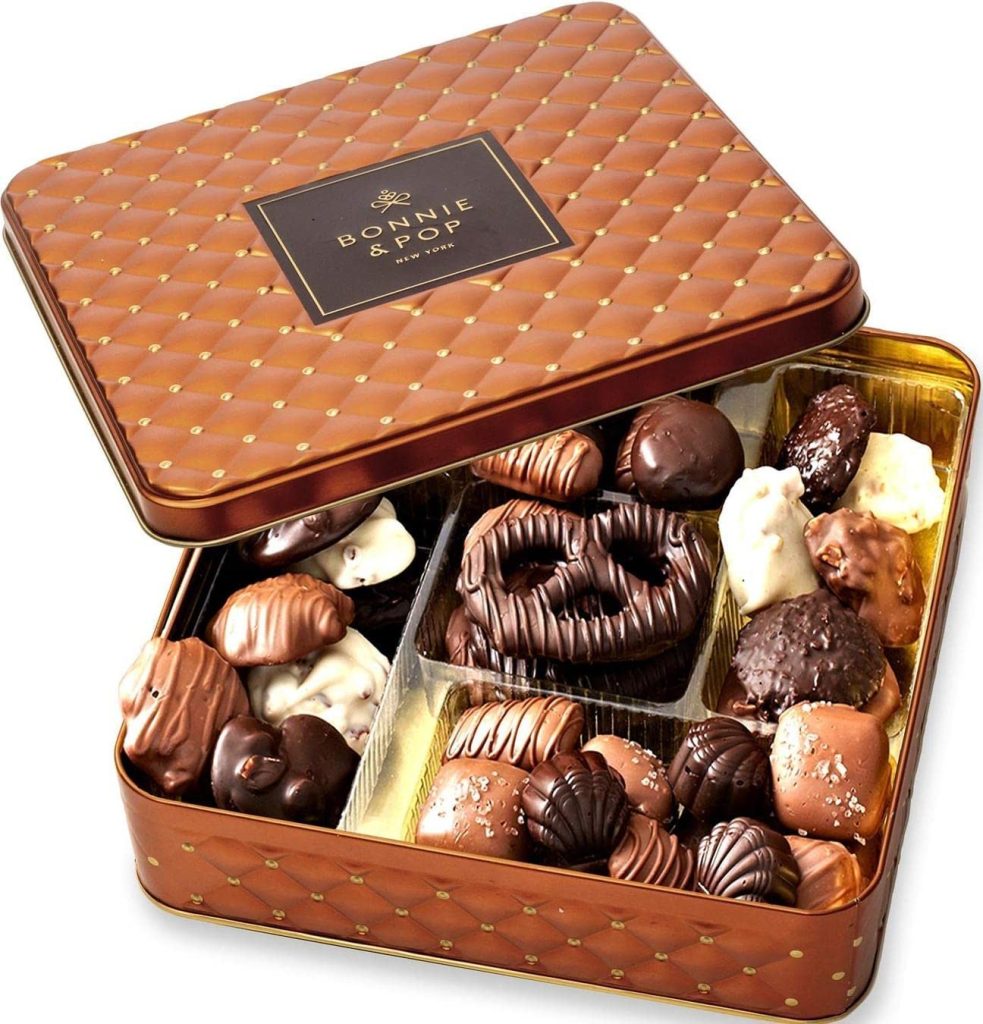 Who wouldn't enjoy opening tis gorgeous chocolate gift basket with more than a pound of assorted milk, dark and white truffles. Flavors include: Milk Butter Pecan Patties, Cashew Clusters, Pretzel Clouds, Pecan Snappers, Sea Salt Caramels, English Toffee, Peppermint Patties, Bavarian Pretzels, Double Silk Truffles, Coconut Haystacks, and Peanut Clusters.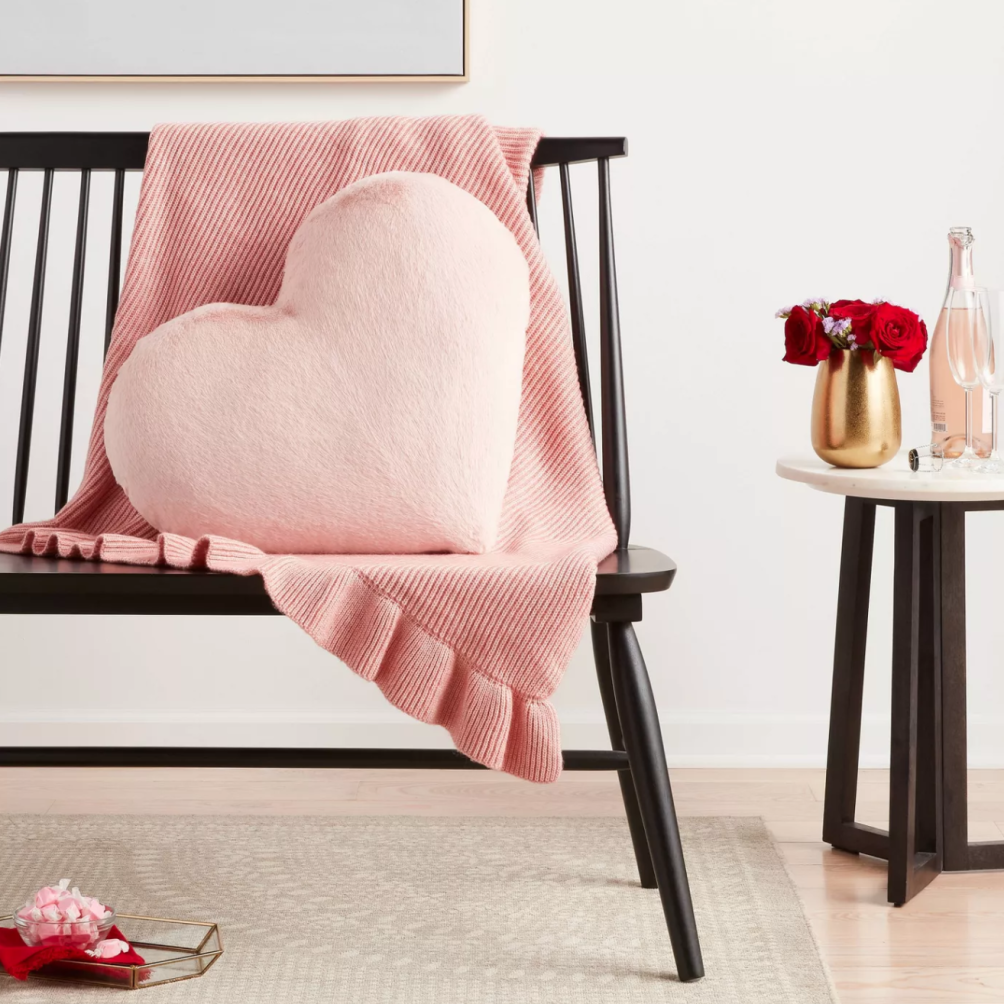 A soft and cozy faux fur pillow is perfect for snuggling on the couch or on a bed all year long.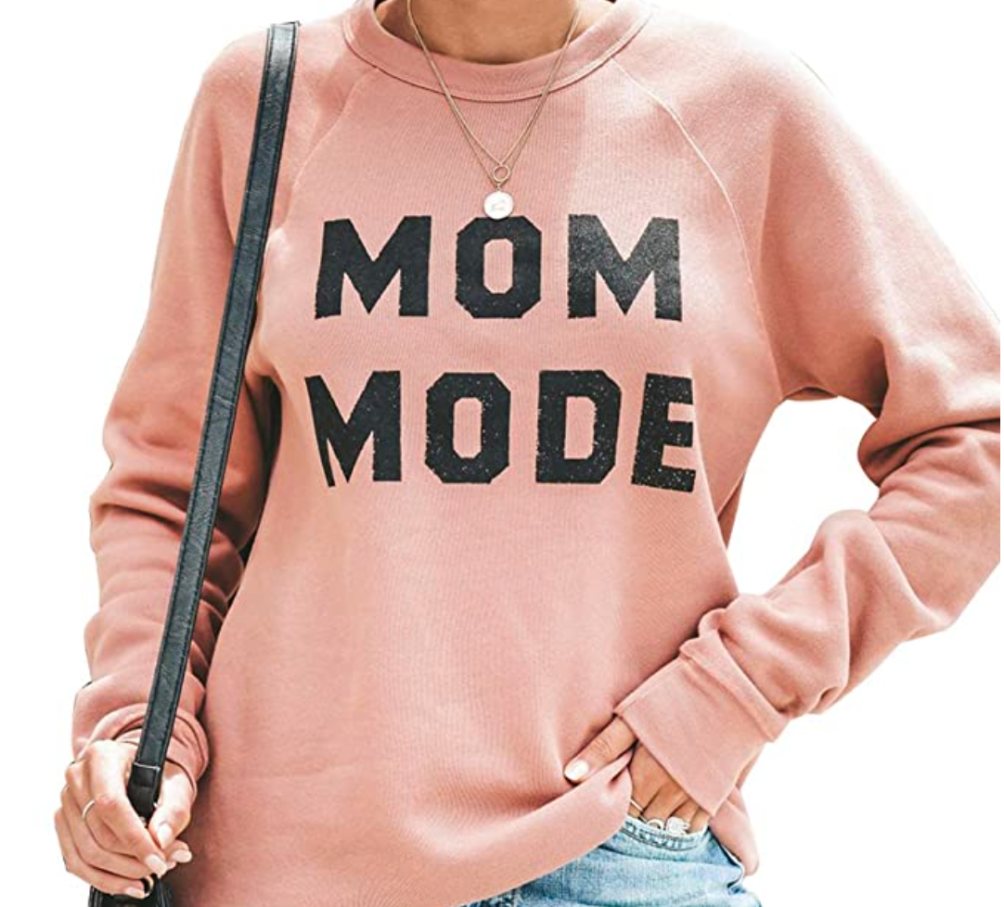 The perfect sweatshirt to wear on the weekends or out running errands!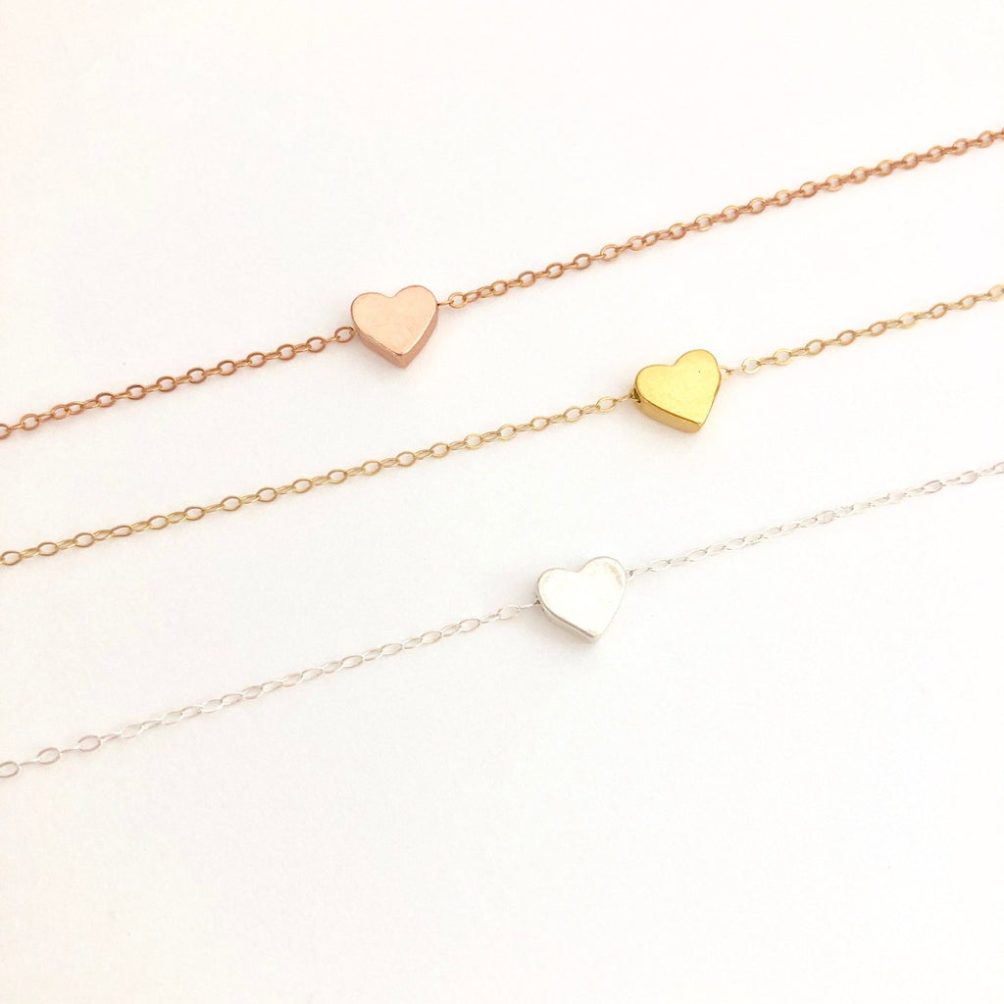 Bip and Bop Jewelry are one of my favorite Instagram friends. Nicole makes every piece by hand. I love these delicate heart necklaces but there are so many amazing designs. They also have a whole section of valentine jewelry!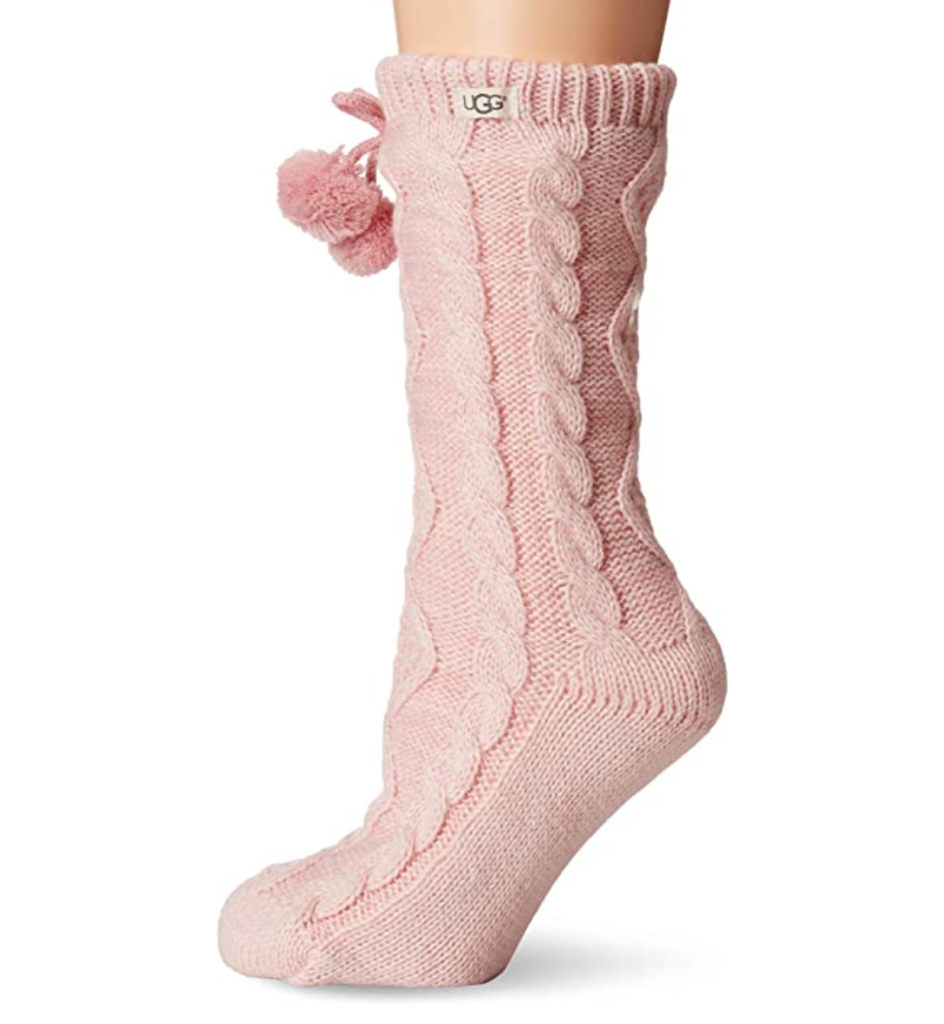 Soft and cozy cable-knit socks (with pom poms!) feel just like slippers, and can be worn with boots or just lounging around the house. They also come gift ready packaged with a gift tag and bow!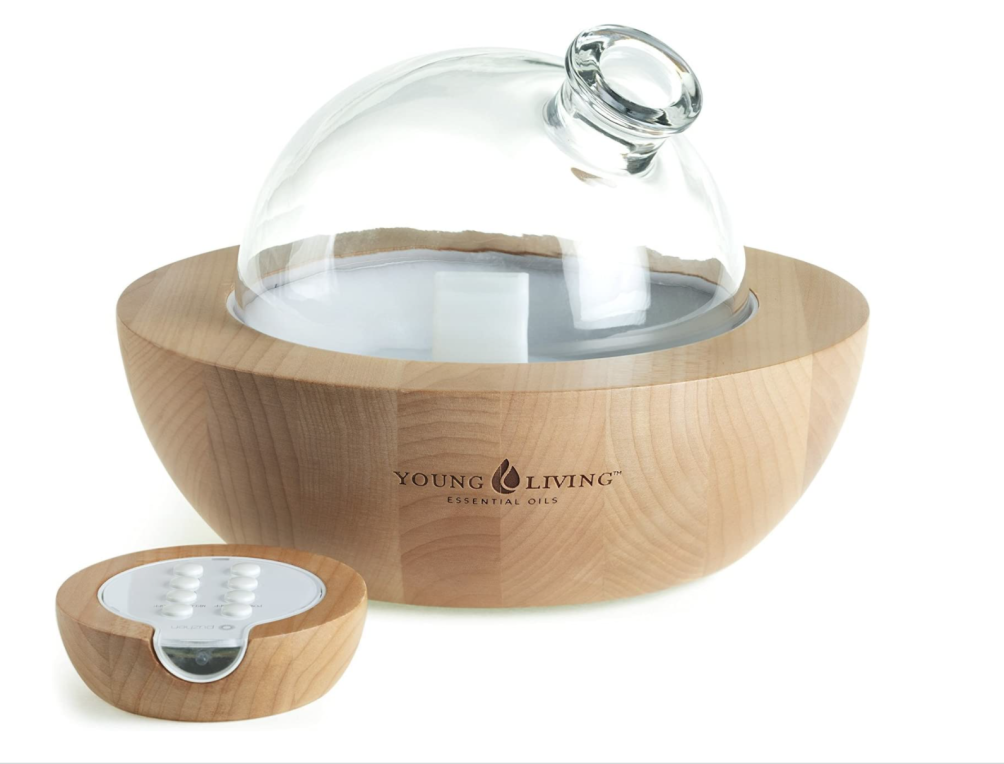 The Aria diffuser is my favorite! I've owned mine for about 6 years and it's still going strong! I love watching the mist as it fills inside the dome and diffuses out the opening. This diffuser has built-in speakers too and LED lights. It's amazing. If this one is out of your price range HERE is another one that is very similar.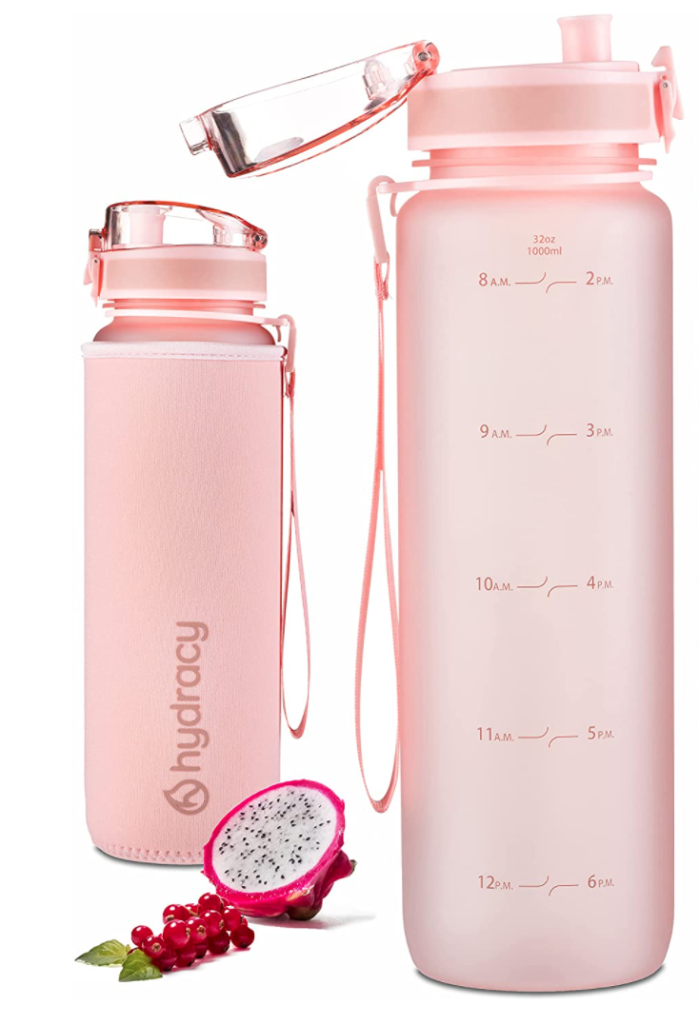 This might be the perfect water bottle. I love the color plus it has a fruit strainer if you want flavored water. It also has a time marker so you can keep track of your water intake and a travel strap.
Such a great minimalist aesthetic and color! You can take it anywhere since it's electric. I would keep one in my bedroom so I could enjoy a morning cup of tea!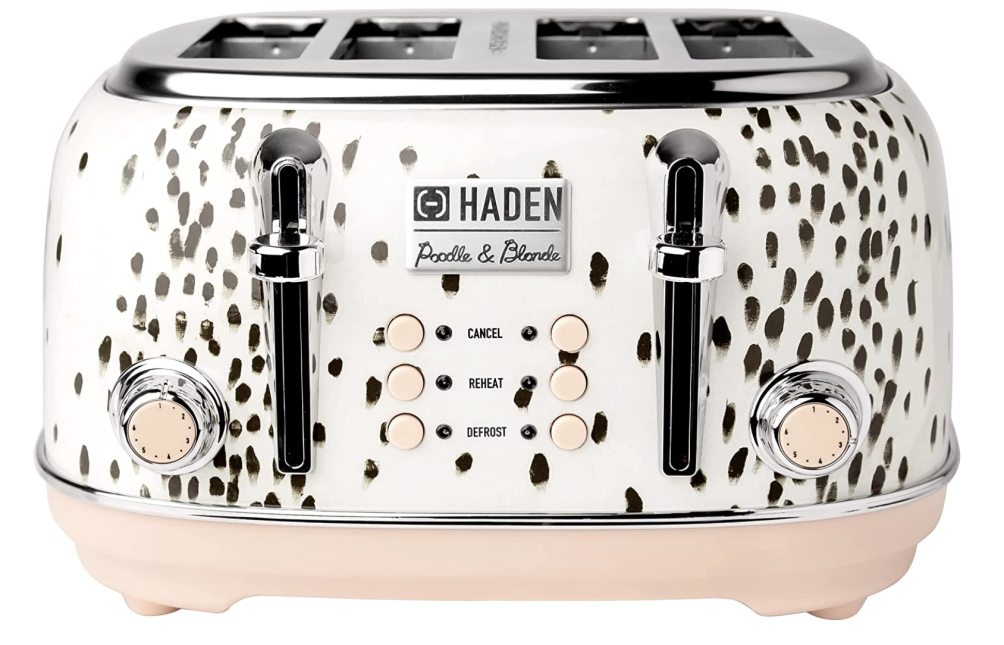 Haden Poodle and Blonde Toaster
My kids gave me this toaster for Christmas last year and I love it! You can toast 4 slices of bread or bagels plus reheat or defrost and I LOVE the print!
Which One is YOUR Favorite?
Favorite Things Valentine Gift Guide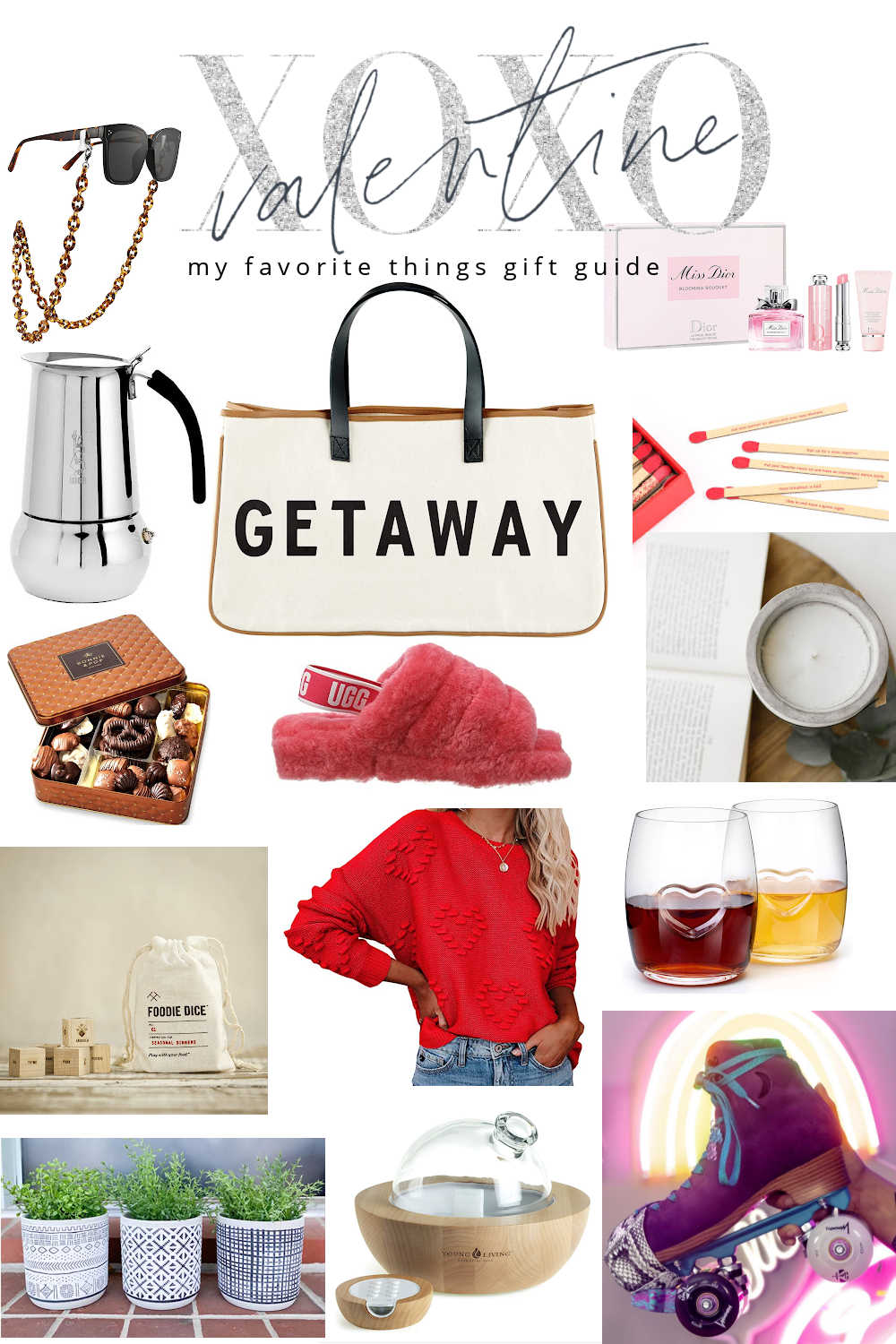 I love them all!
Raising Funds to Save FIP Kittens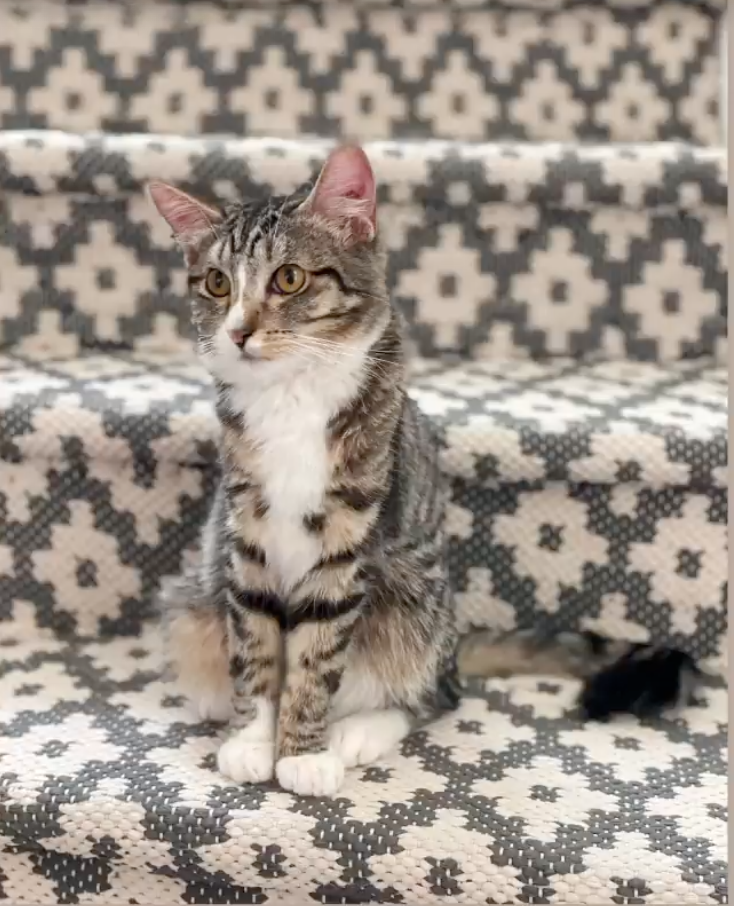 I hope you liked these ideas! Any commissions made on these affiliate links will go toward medicine for my kitten, Pumpkin. She was diagnosed a couple weeks ago with FIP (feline infectious peritonitis) a fatal disease. Luckily my vet told me about the FIP Warriors 5.0 Facebook group. You see there is a potential cure. There's medicine that has been shown to be 95% effective in saving kittens but the drug manufacturer won't let it be used for pets. So getting the medicine is VERY expensive and only a fraction of kittens can be saved. I am trying to raise funds to help other cats.
A Cure for Our Kitten Pumpkin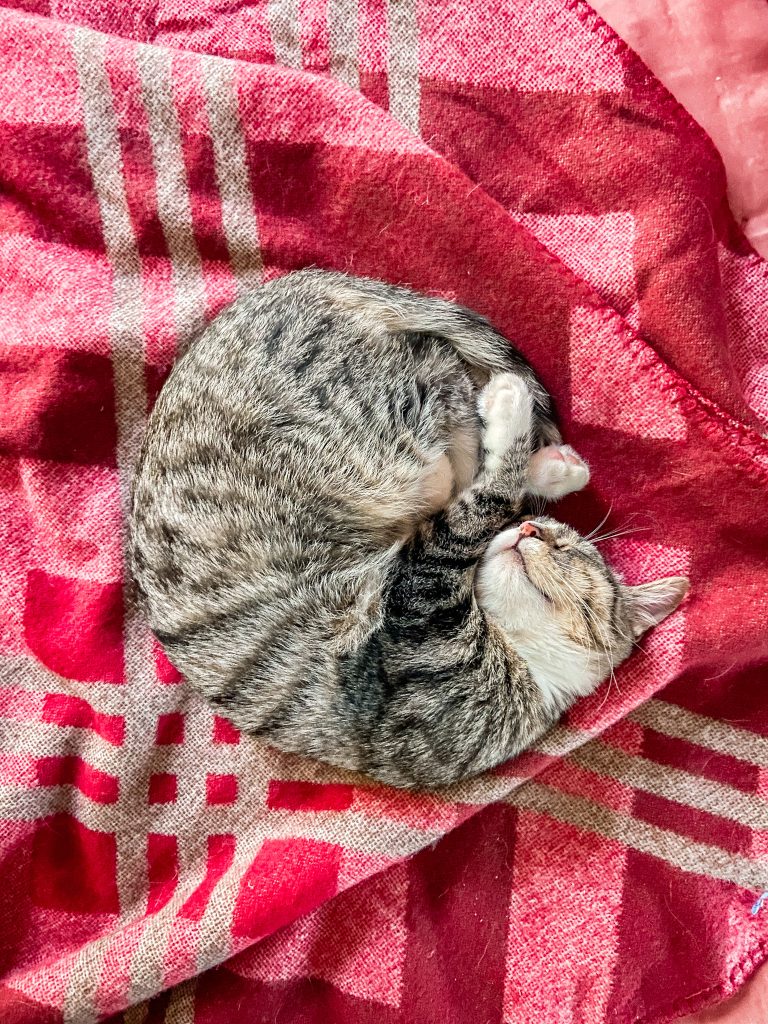 Any donations or commissions will go toward Pumpkin's medicine and any funds raised above that I will put in a fund to give to shelters or pet owners to help save other kittens. I would appreciate if you can share this gift guide. I am sharing Pumpkin's FIP treatment on my Instagram page @tatertotsandjello. DM me if you have any questions or you know someone who's kitten has been diagnosed with FIP.
xoxo