Make Your Home Cozier with Boucle. Add boucle to your home it's a fantastic choice to create a snug and hygge-inspired environment.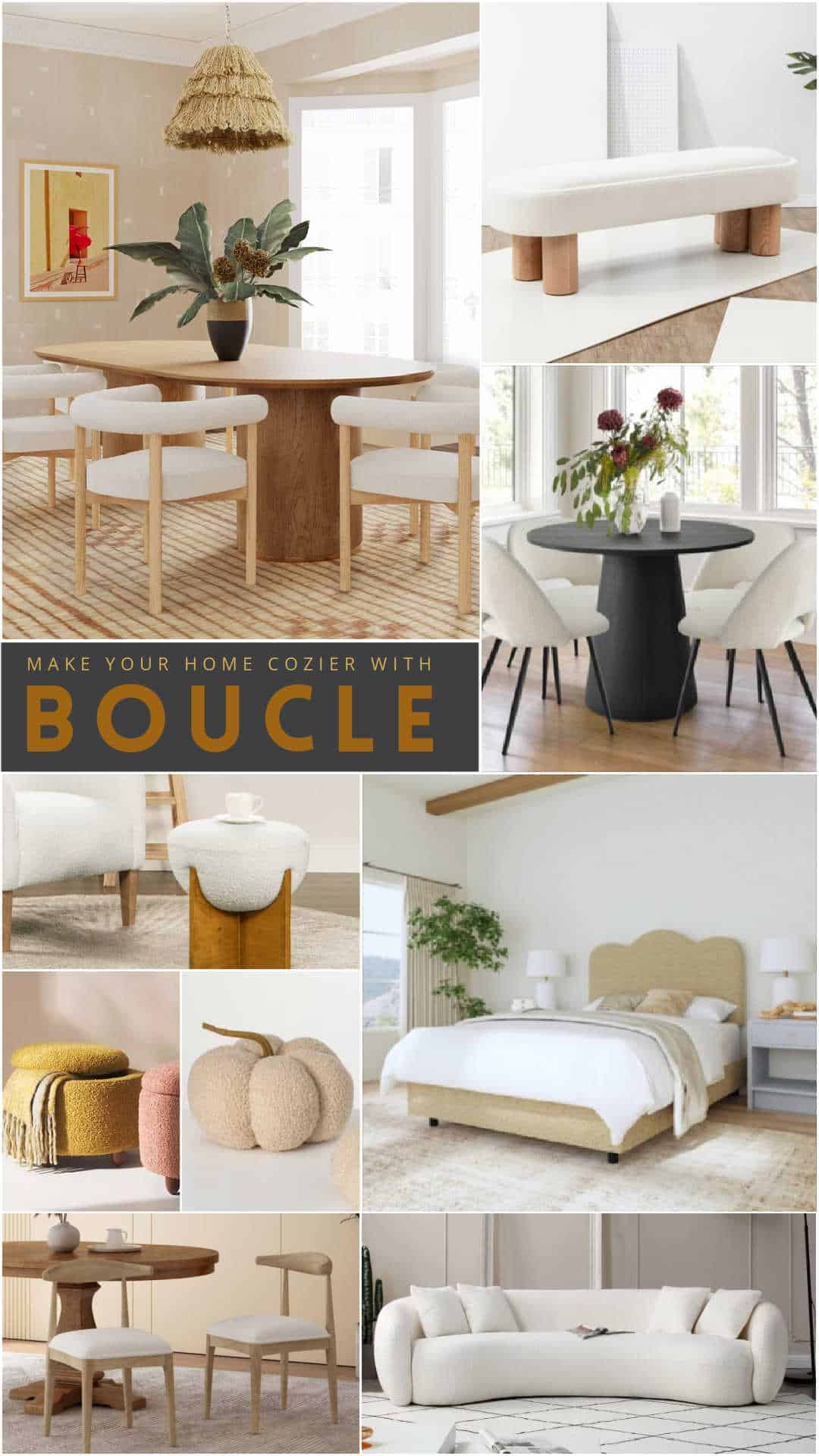 [show_shopthepost_widget id="5088437″]
Make Your Home Cozier with Boucle!
When it comes to creating a warm and inviting atmosphere in your home, few materials can compare to the charm and comfort offered by boucle. Whether you're familiar with this textured fabric or new to the concept, I'm here to share why boucle is one of my favorite materials for home decor. And provide you with a curated list of must-have boucle items that can transform your living spaces into cozy havens.
What is Boucle?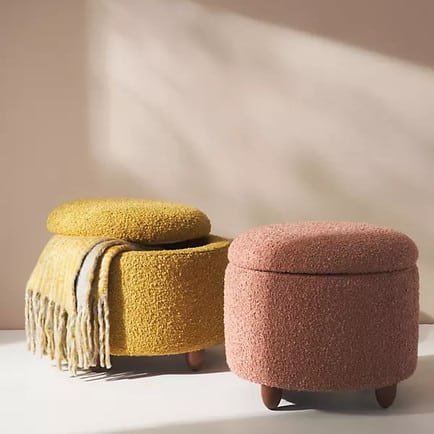 Boucle, pronounced "boo-clay," is a fabric characterized by its looped or curled yarns, creating a textured, tactile surface. This distinctive texture gives boucle a plush and inviting appearance that instantly adds warmth and coziness to any space. Traditionally made from wool, boucle has evolved to include a variety of materials, including synthetic blends, making it more accessible and versatile for home decor.
Why Decorate with Boucle?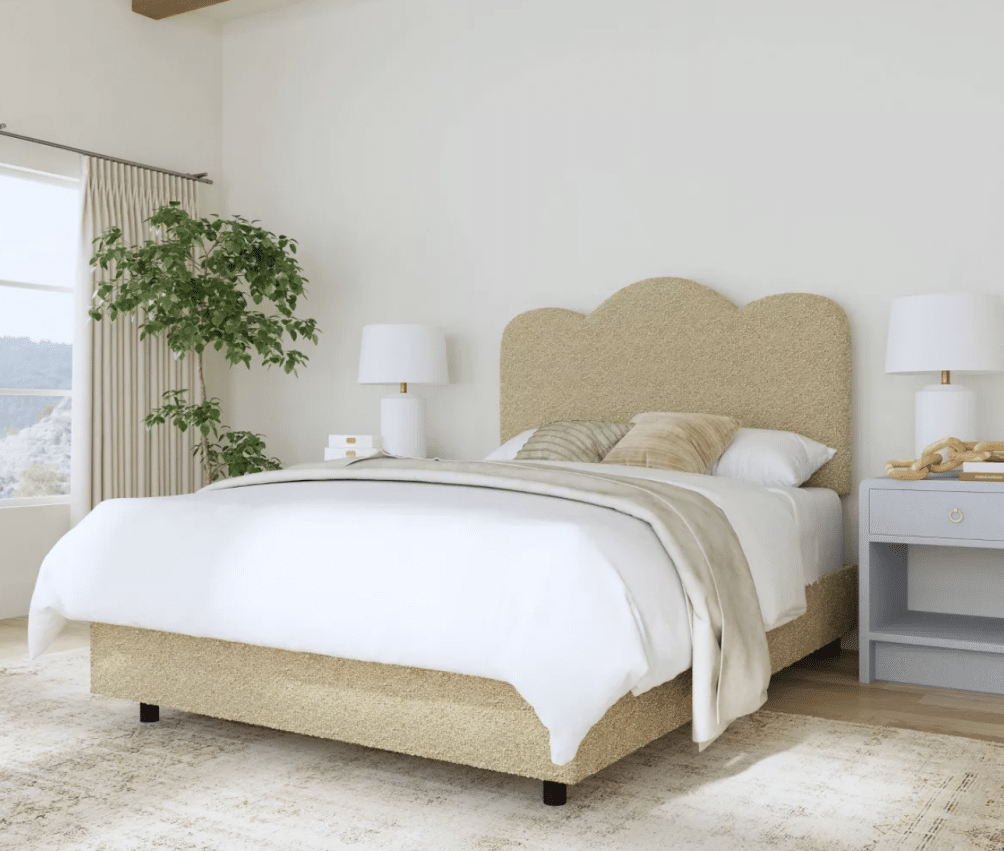 Decorating with boucle brings a multitude of benefits to your home! It's a fantastic choice for those looking to create a snug and hygge-inspired environment.
1. Cozy Comfort: Boucle's soft and tactile texture is incredibly inviting. It beckons you to sink into your furniture, whether it's a chair, sofa, or pouf, making your home the ultimate relaxation destination.
2. Timeless Elegance: Boucle's classic appearance ensures that your decor won't go out of style. Its neutral colors and subtle texture create a timeless look that can seamlessly integrate into various interior design themes.
3. Versatile Options: Boucle can be used for a wide range of home decor items, from chairs and sofas to pillows and ottomans. This versatility means you can infuse boucle into any room in your home.
4. Warmth and Hygge: Boucle epitomizes the Danish concept of hygge, which emphasizes coziness, comfort, and well-being. By incorporating boucle into your decor, you're essentially inviting hygge into your living spaces.
Boucle In Our Home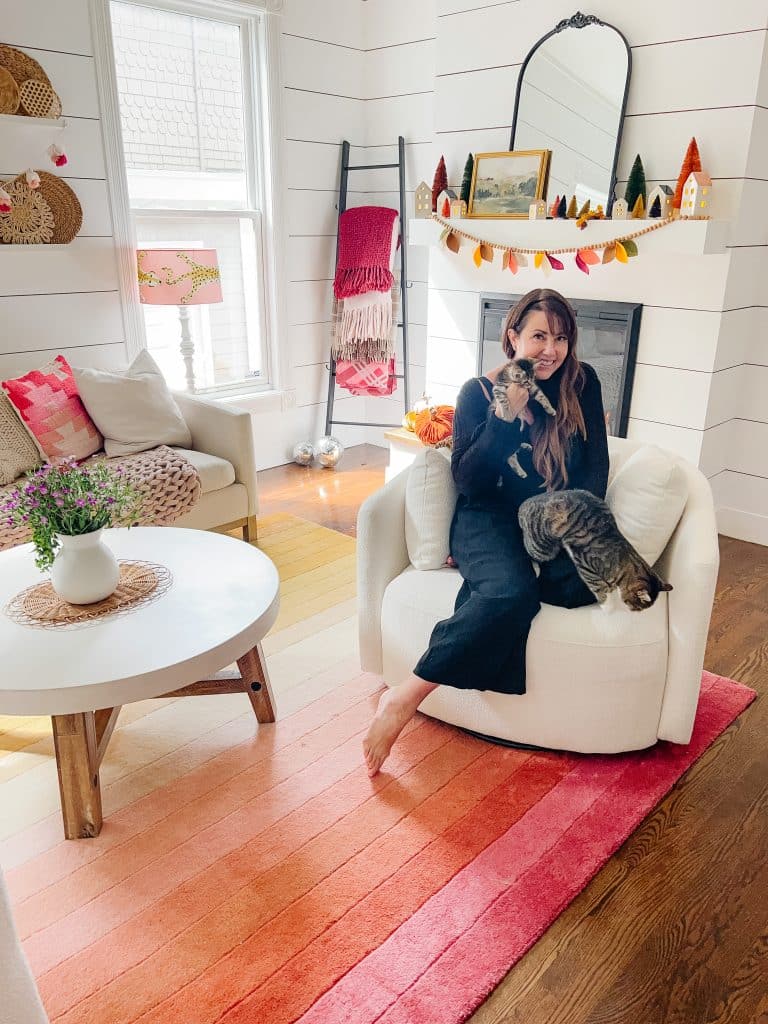 I've added some boucle to our home and I love the cozy look and feel! I got these two oversized swivel chairs in our family room. They can face the couch for conversation, but can swivel toward the tv for viewing or all the way around to face the kitchen so people can talk to me while I make dinner!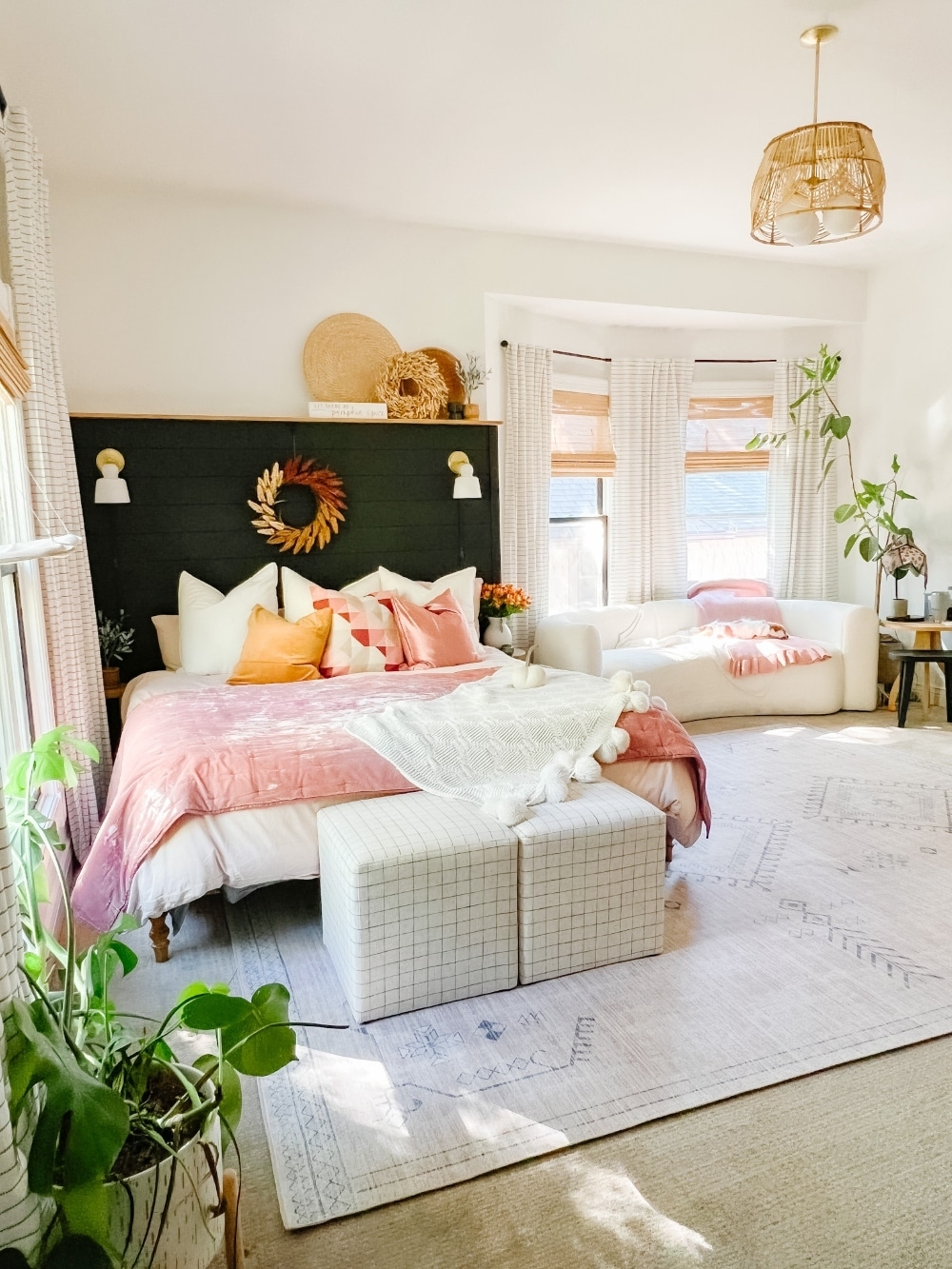 I also ordered some Crate and Barrel dupe wood and boucle fabric dining chairs for the new banquette that I am working on! I love the curved couch that is in our main bedroom. It's such a great place for us to unwind at night and watch tv. I also want to order a boucle storage bench for the end of our bed in our main bedroom!
Boucle Chairs: Your Cozy Throne
One of my absolute favorite ways to incorporate boucle into your home is through boucle chairs. These chairs not only provide a comfortable seating option but also become a statement piece in any room. They come in various styles to suit your decor, from mid-century modern to contemporary designs.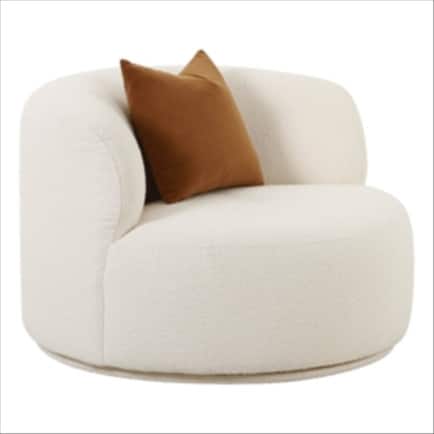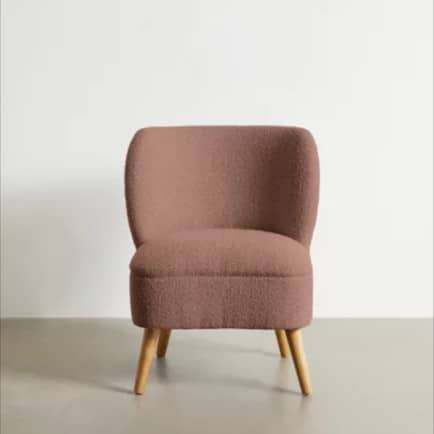 Boucle Sofas: Where Comfort Meets Style
Imagine sinking into a plush boucle sofa after a long day at work. Boucle sofas are the epitome of comfort and elegance. They can serve as the focal point of your living room, exuding an inviting charm that will make your guests feel right at home.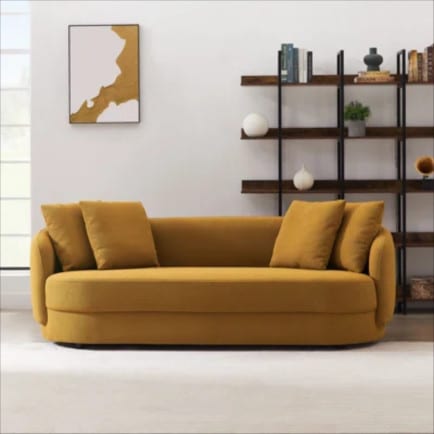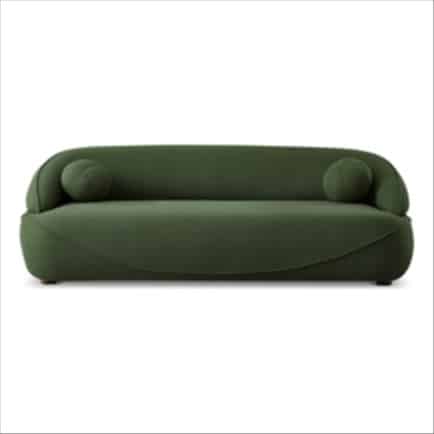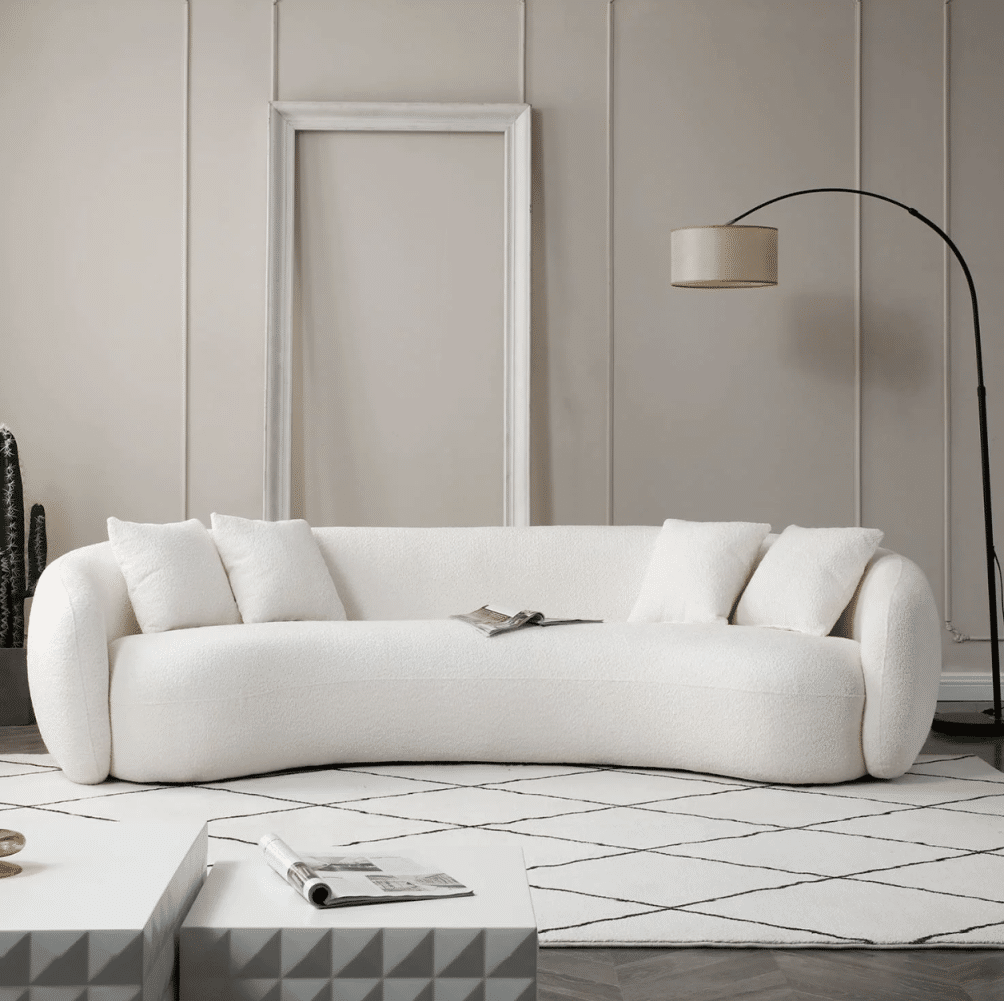 Dining in Style: Boucle Dining Room Chairs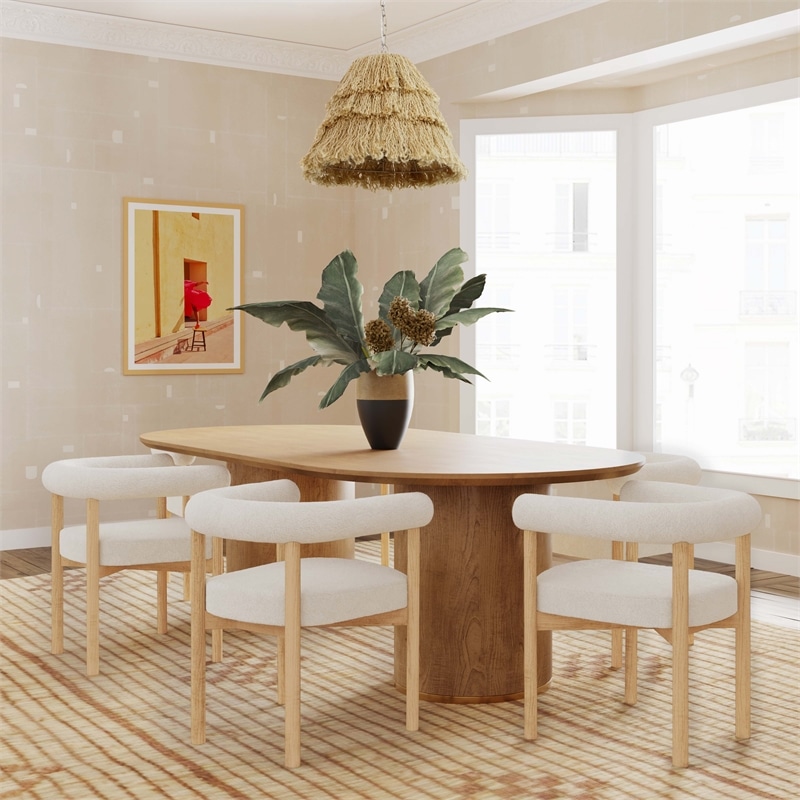 Don't forget the dining room when decorating with boucle. Boucle dining room chairs add a touch of luxury and warmth to your mealtime gatherings. They're not only comfortable but also a stylish addition to your dining area.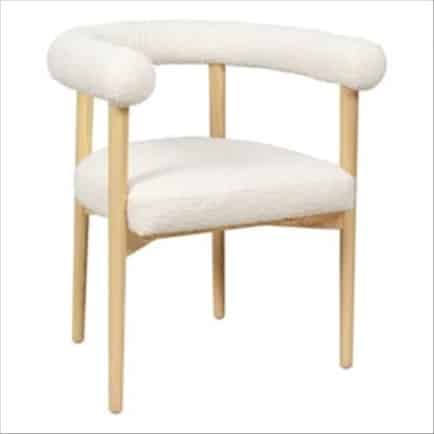 These are the dining chairs I ordered. They are just like the LeAnne Ford Crate and Barrel chairs but for less than half the price!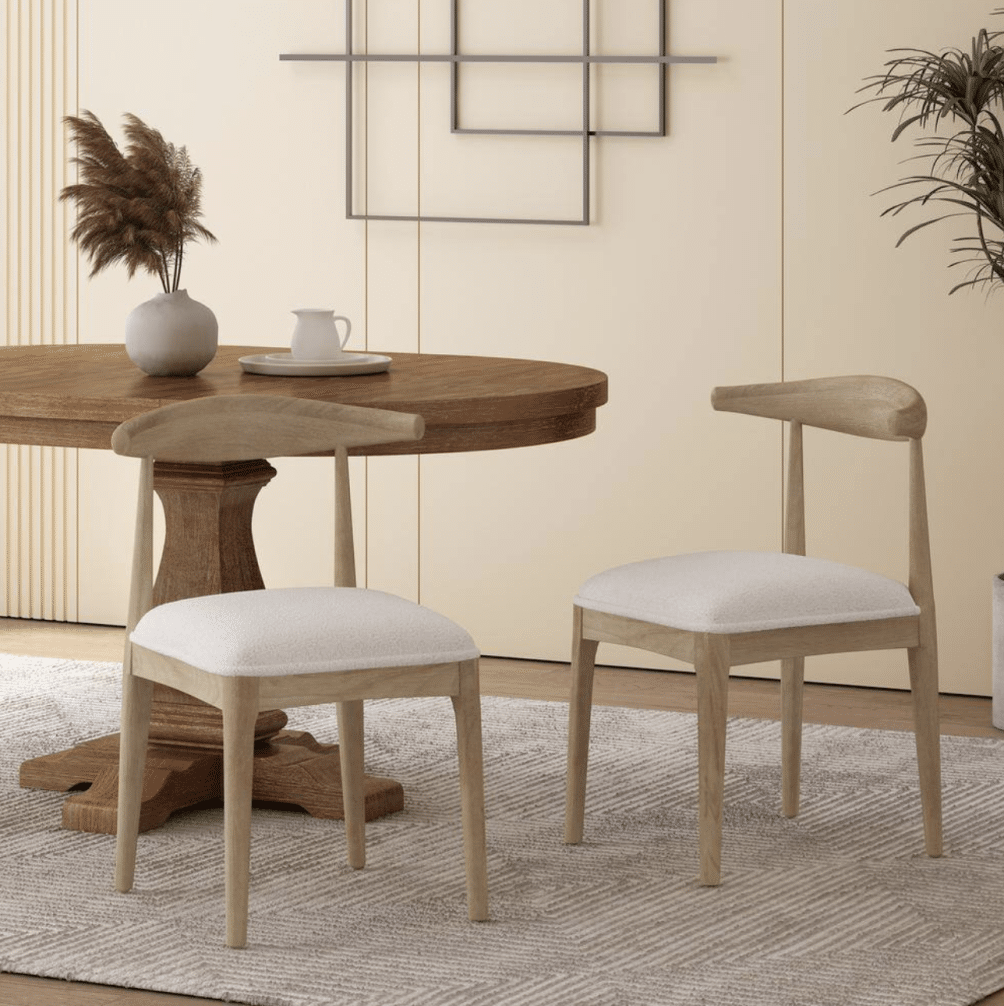 Pillow Talk: Boucle Accent Pillows
For a quick and easy way to infuse some boucle into your decor, consider boucle accent pillows. These plush cushions can be tossed onto your sofa or bed to instantly elevate the coziness factor.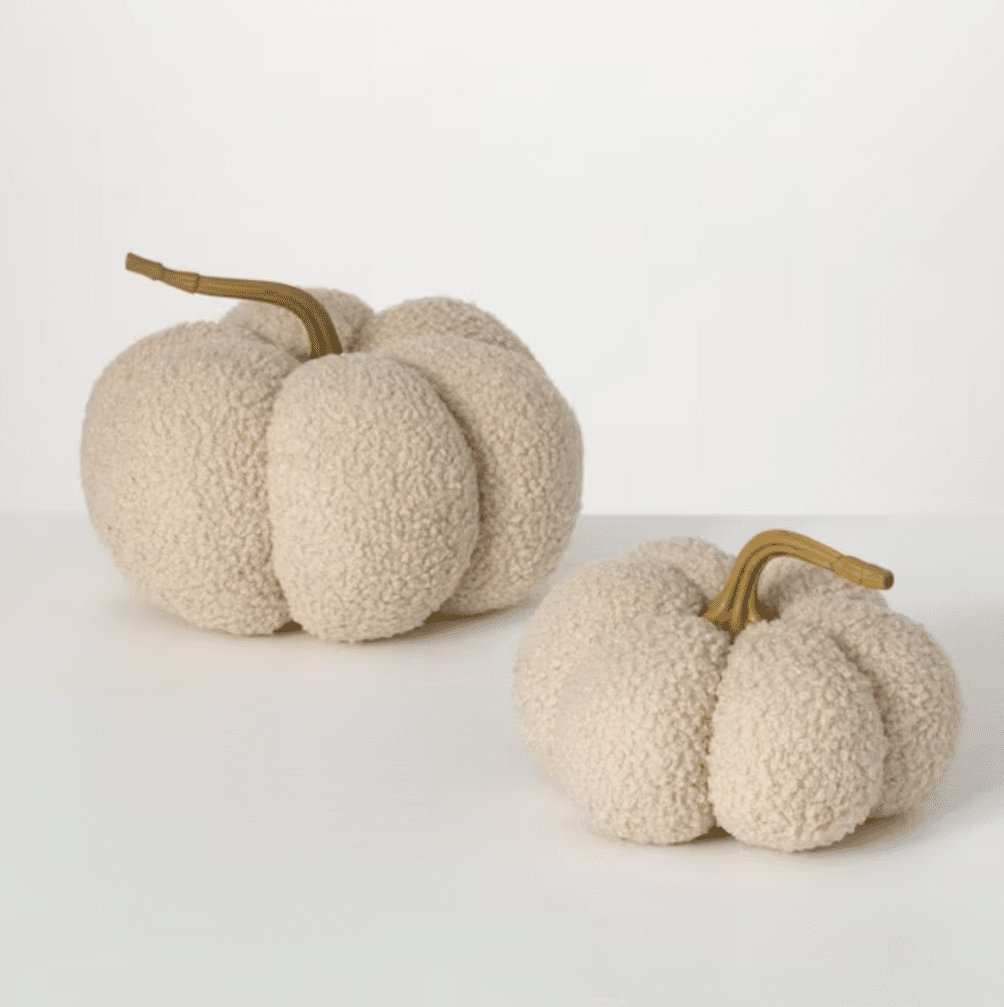 Ottomans and Poufs: Functional Boucle Accents
Complete your boucle-themed decor with ottomans and poufs. These versatile pieces not only serve as footrests or additional seating but also add texture and comfort to your living spaces.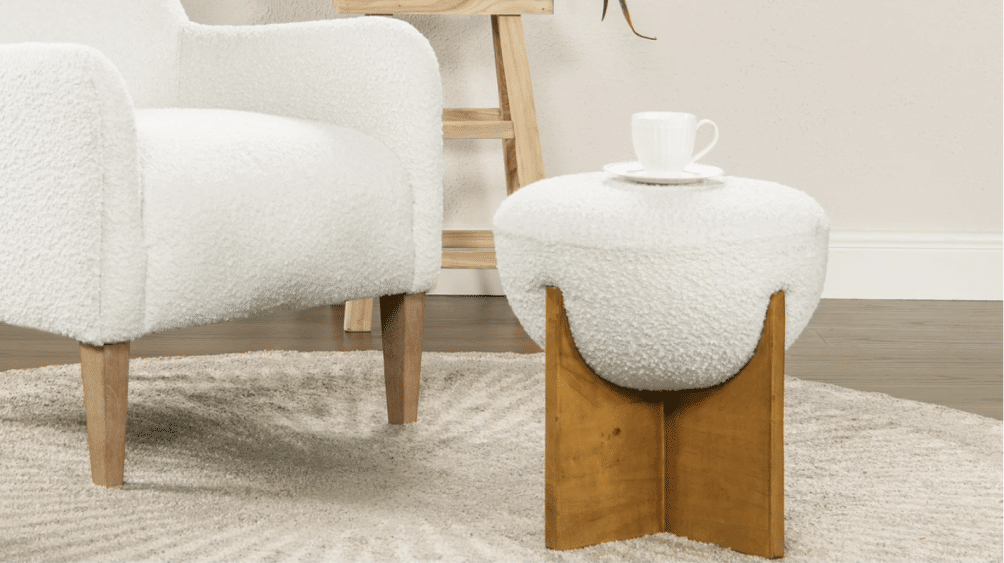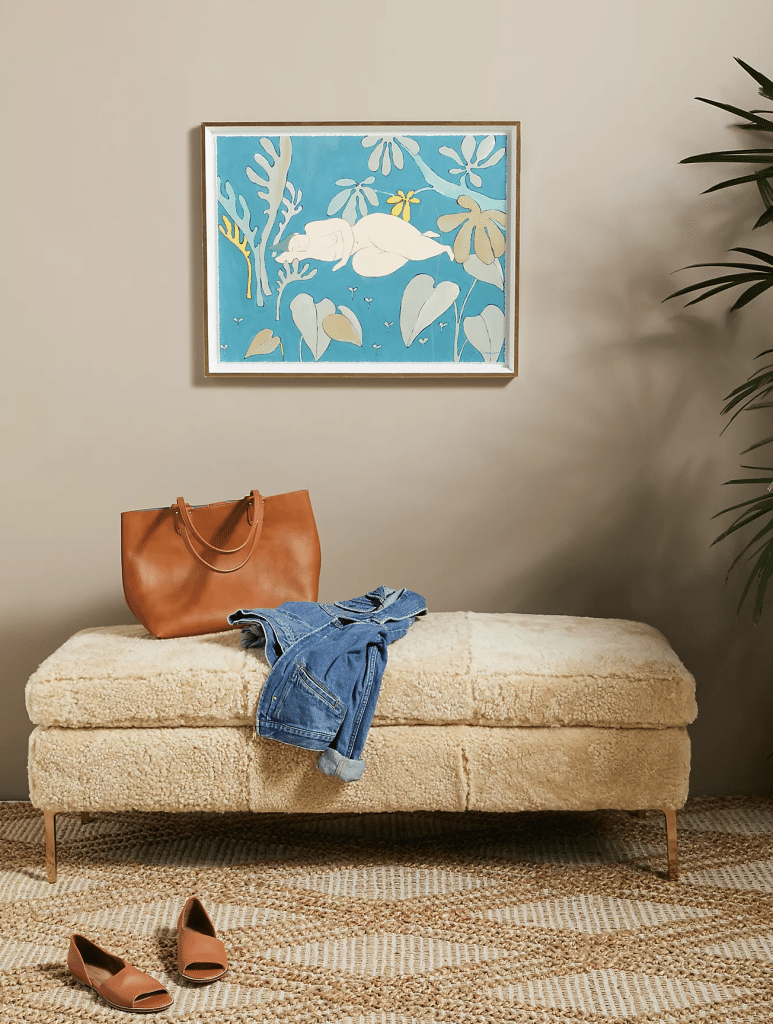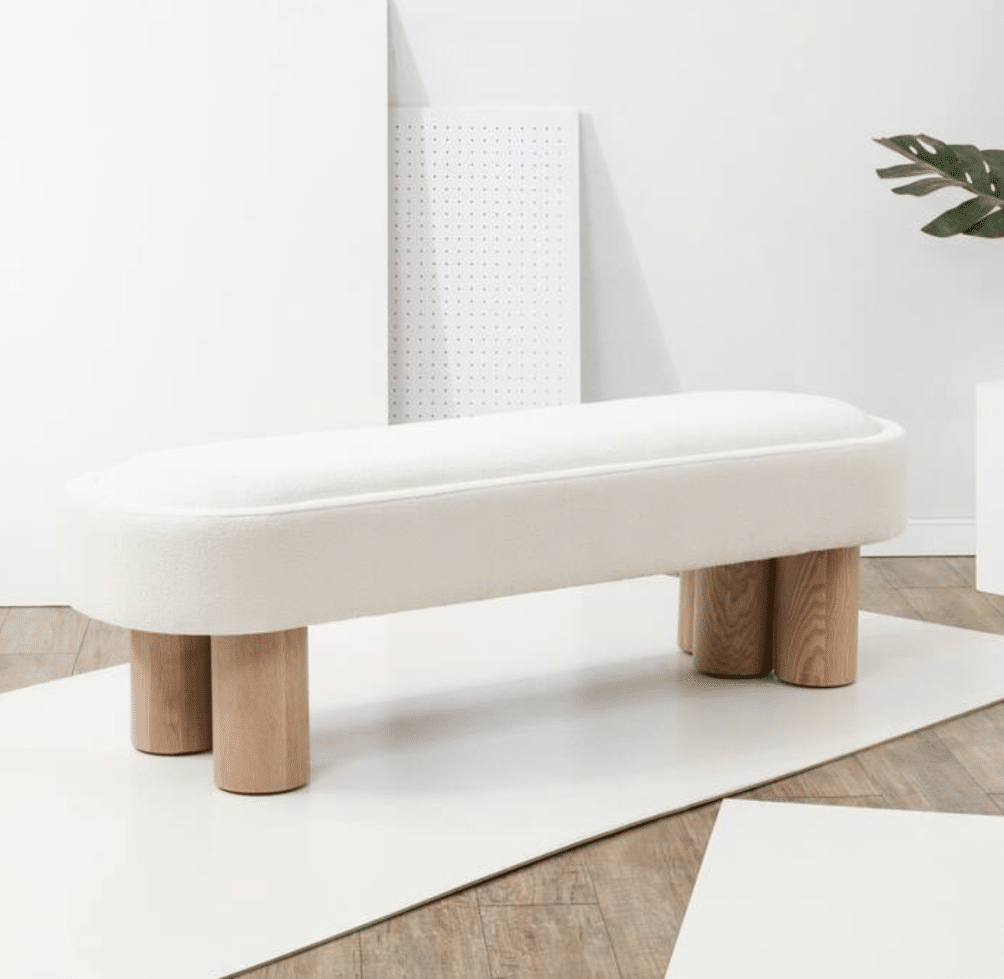 In Conclusion: Boucle for Cozy Elegance
Incorporating boucle into your home decor is a perfect way to embrace hygge and create a cozy, inviting atmosphere. With its timeless elegance, comfort, and versatility, boucle has rightfully earned its place in the hearts of interior design enthusiasts.
[show_shopthepost_widget id="5067133″]
Remember, the key to achieving hygge and coziness in your home lies in the little details, and boucle is a delightful detail that can make all the difference.
More Fall Decor Ideas
Here are more ways to make your home cozy!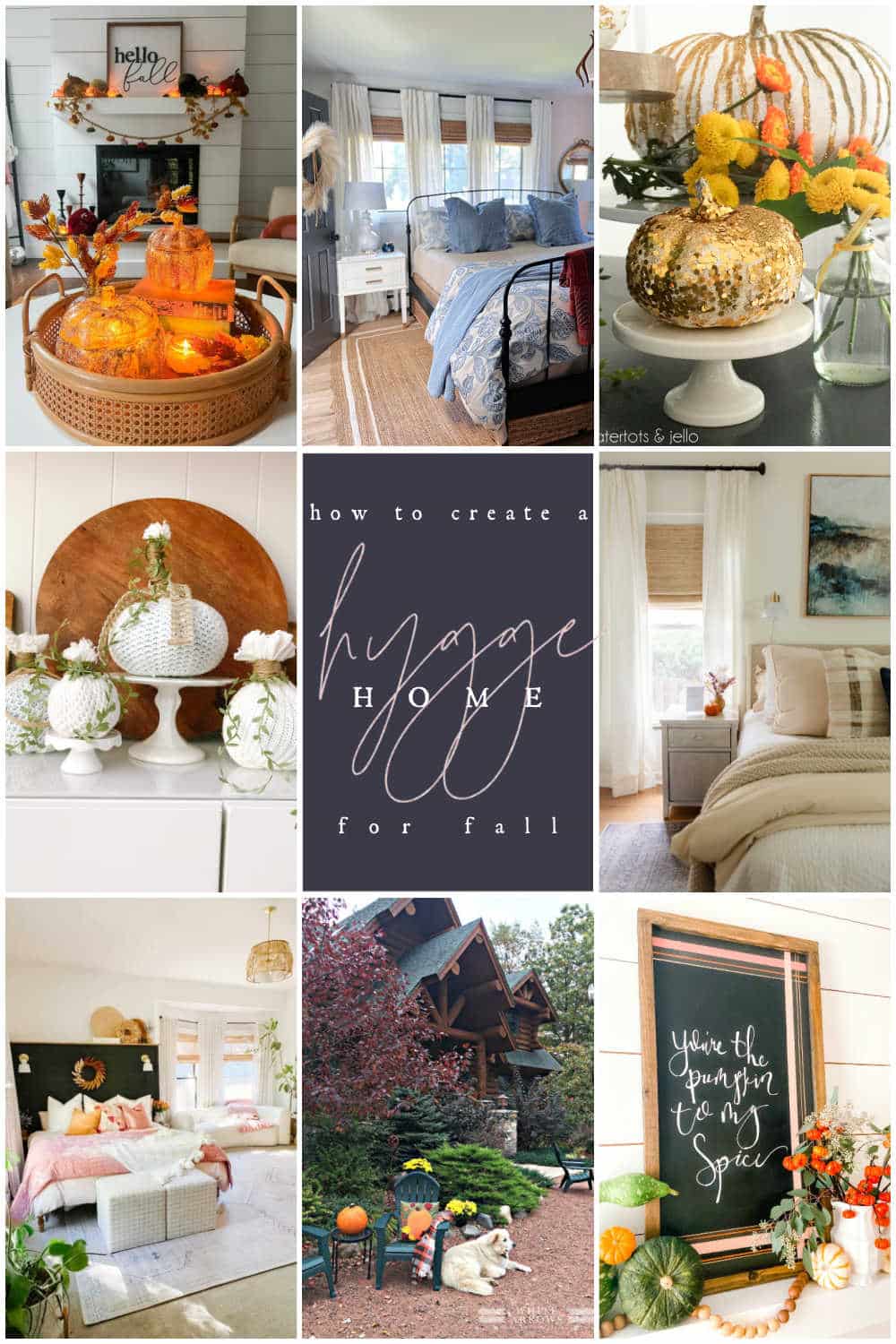 How to Create a Hygge Home for Fall. Embrace the cooler air with these easy ways to bring hygge warmth and simplicity into your home for fall!
Which boucle item do YOU like best?
Let me know in the comments!
xoxo