Tissue Paper Valentine Tree Centerpiece. Use inexpensive sheets of tissue paper to create a sweet valentine tree for a centerpiece or focal point!
Tissue Paper Valentine Tree Centerpiece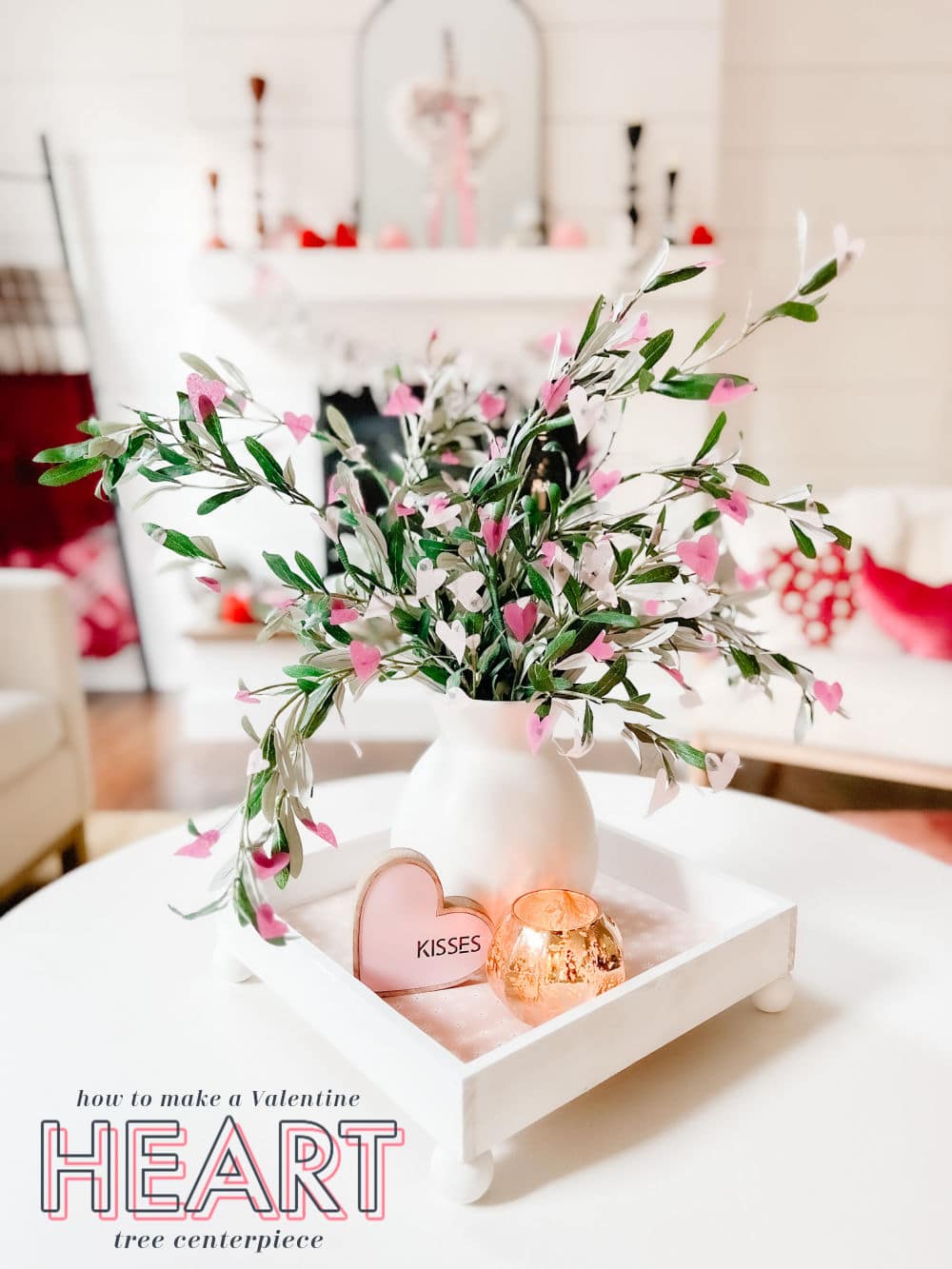 I love an inexpensive and easy centerpiece. Today I am sharing how to create this sweet tissue paper valentine tree centerpiece. All it takes is a few supplies and minutes to create!
Introducing the Handcrafted Society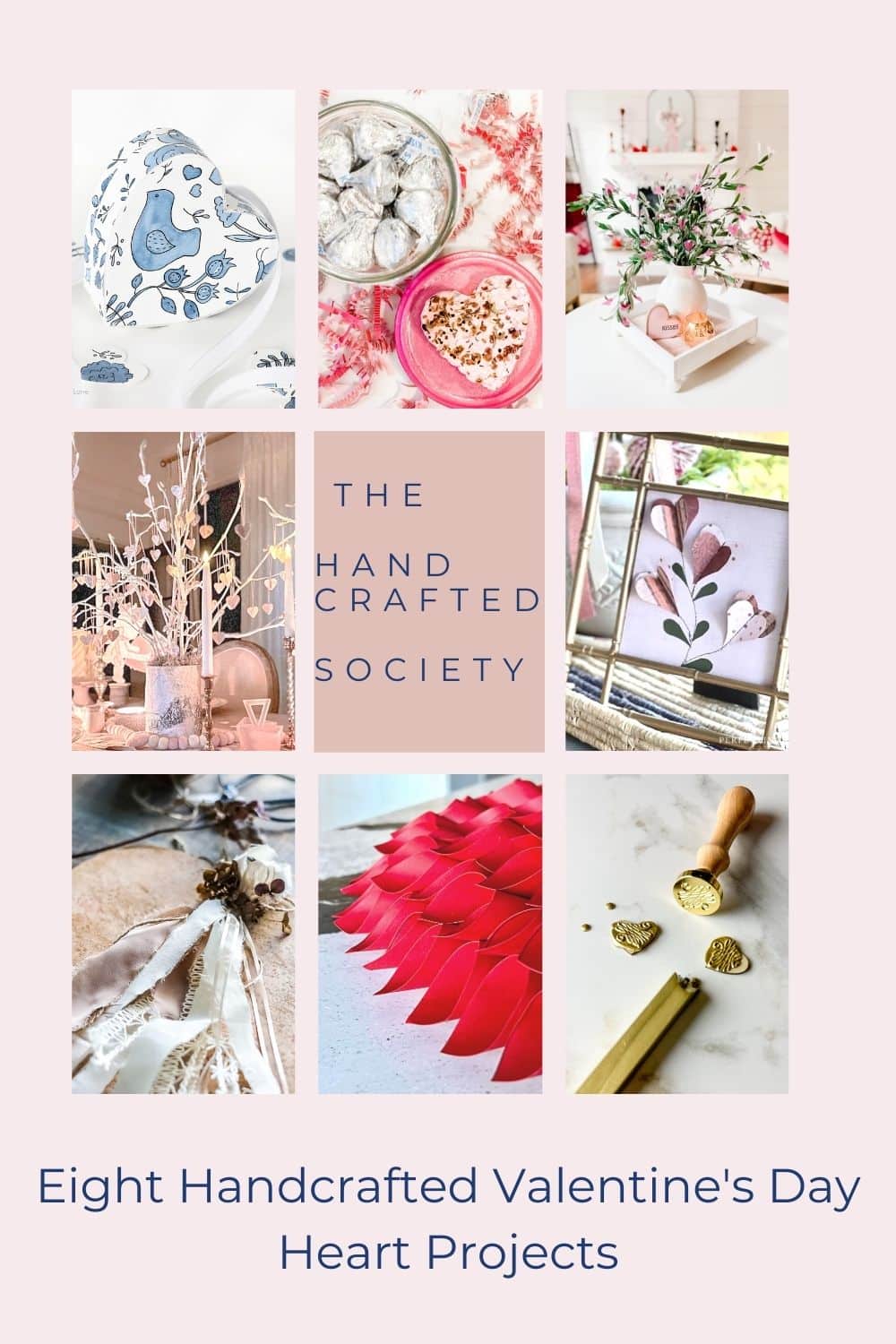 Introducing The Handcrafted Society!! A collaboration of talented bloggers ready to revolutionize the DIY world with their brilliant ideas. On the first Tuesday each month, you can find eight unique ways to make something special from a shared theme or medium – and that's not all! We'll also be featuring an invited guest monthly to share their talents with you. Get inspired and join us on this creative journey! You can find us on the blog, Instagram and Pinterest. This month we are all sharing HEART ideas!! If you are here from Sonata Home Design, welcome! Aren't Missy's paper heart cones so beautiful??
How to Make a Tissue Paper Heart Tree Centerpiece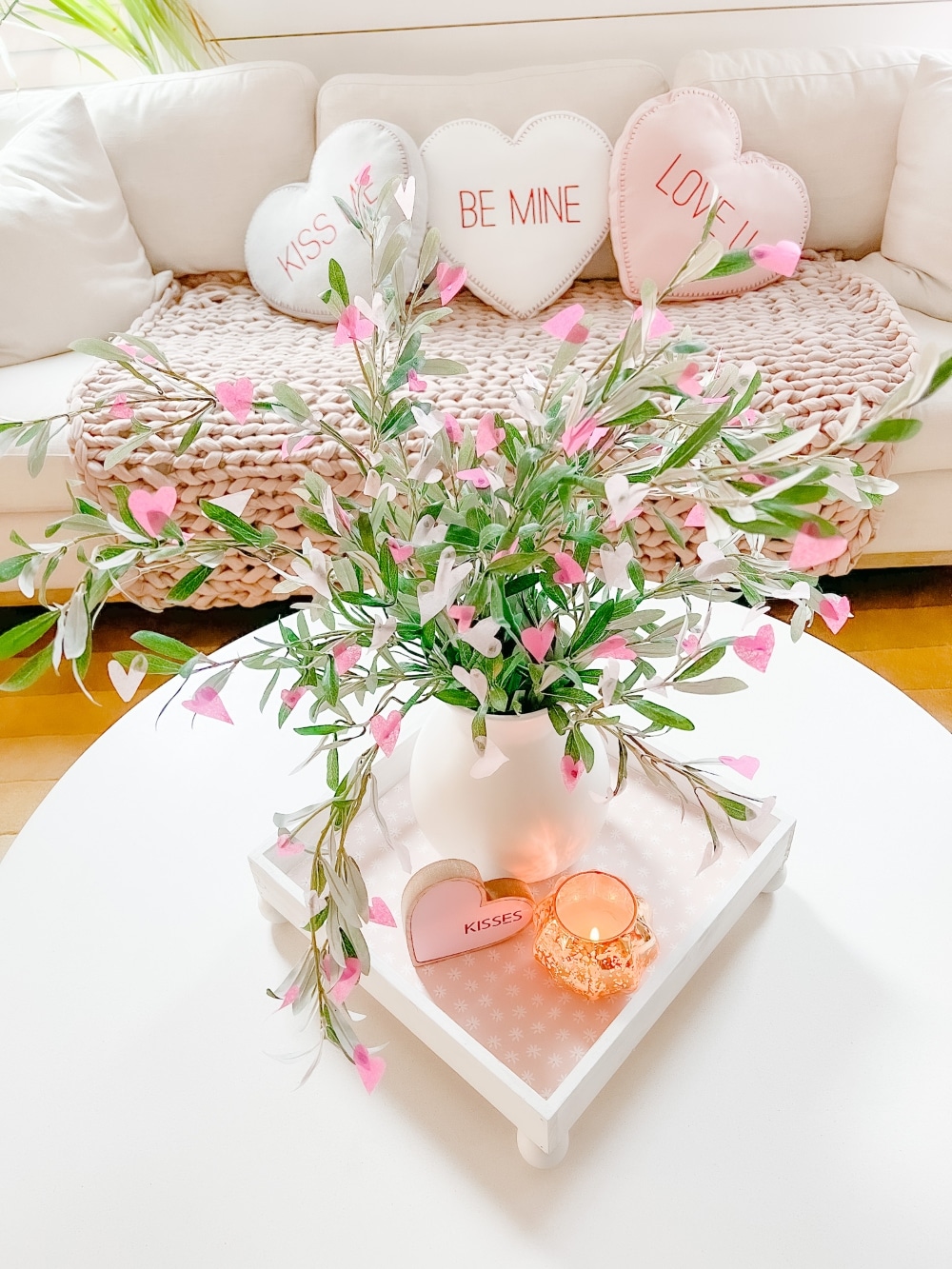 Here's how to make this easy centerpiece idea!
Use Branches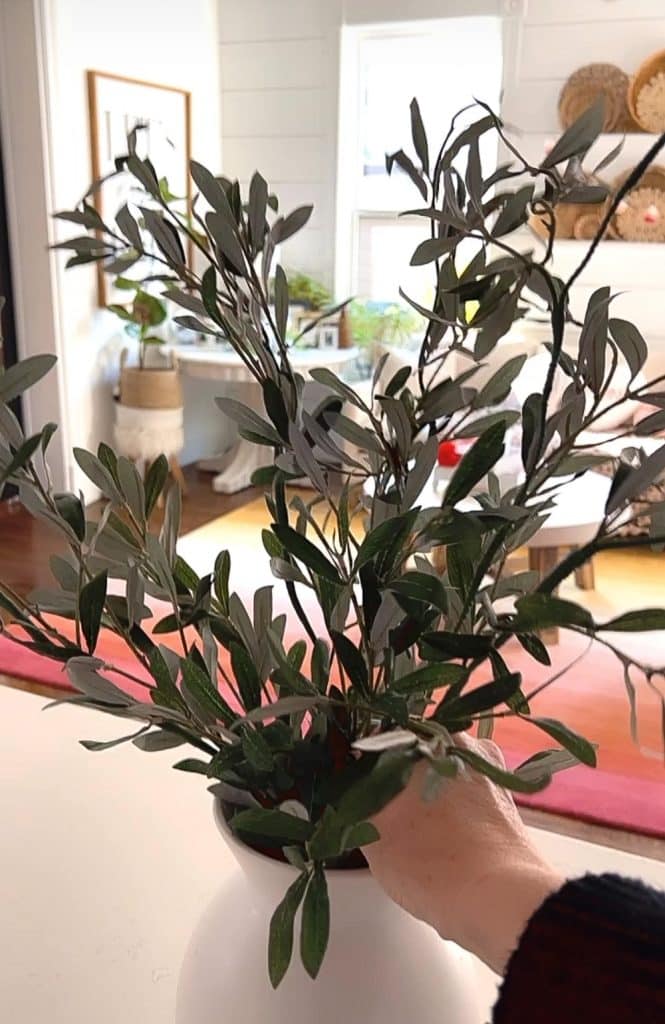 To create the tree, use real or faux branches. I had a olive leaf garland that I found on sale, so I just cut that apart to make branches. You can cut some branches from a tree in your yard or use faux branches. Find a container to use. I used a simple white vase. Then put your branches in your vase.
Cut Tissue Paper Hearts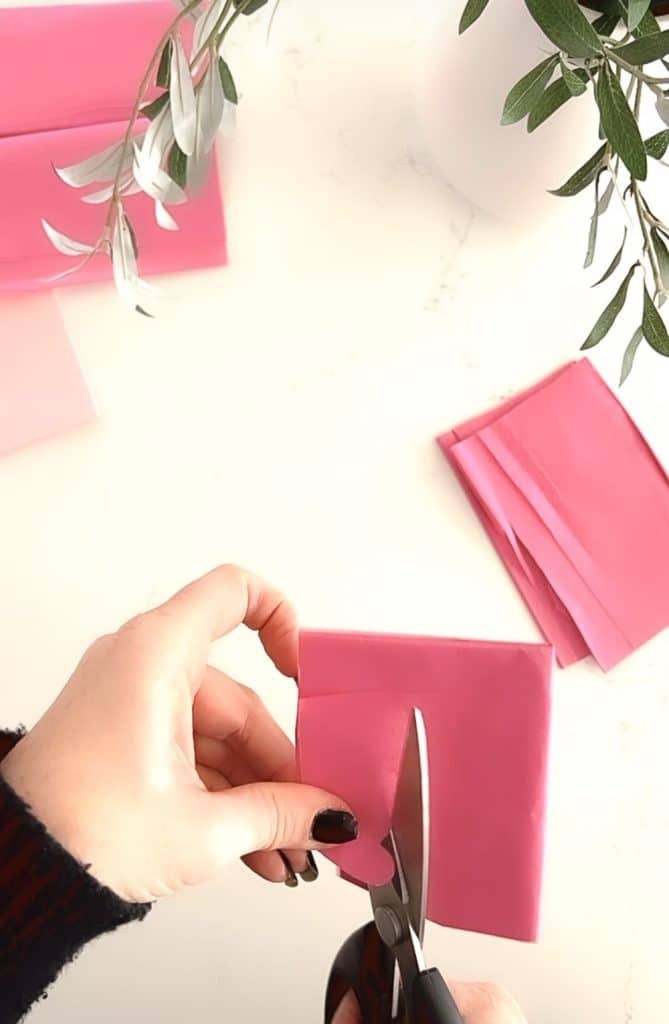 I used two different colors of PINK hearts for my tree. I used about 8 layers of tissue paper and cut out three different sizes of hearts out of both colors of the pink tissue paper. But you can use ANY color or multiple tissue paper colors for your project. White would also be beautiful!
Attach the Hearts to Your Branches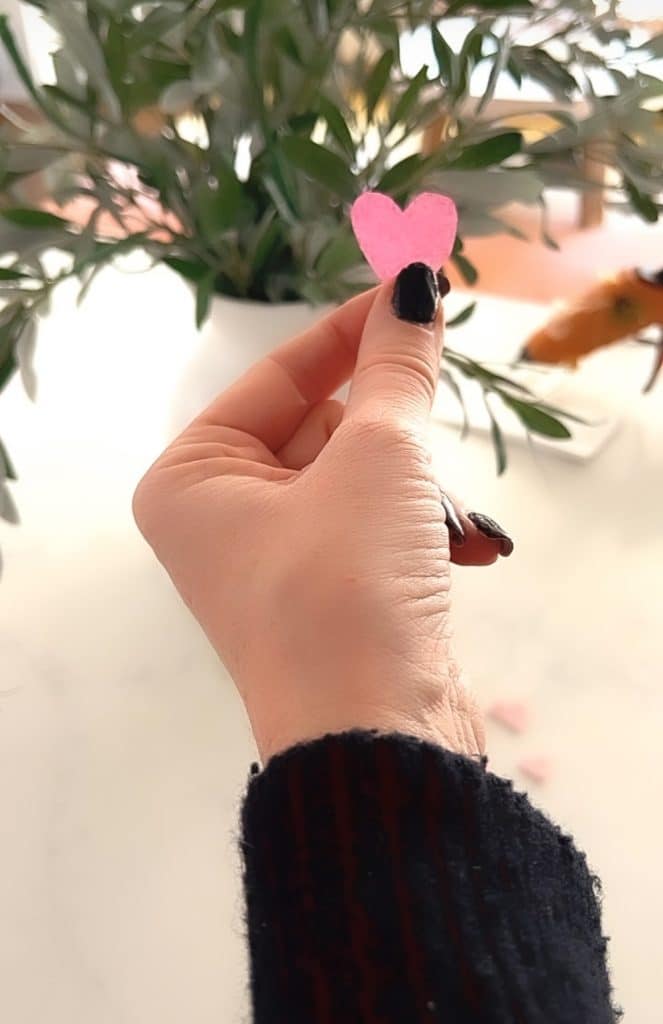 Once I had the hearts cut out, I used hot glue to attach the hearts to the branches. If you don't want to use hot glue you can use glue dots or even a dot of regular white glue.
Distribute the Different Sized Hearts on the Tree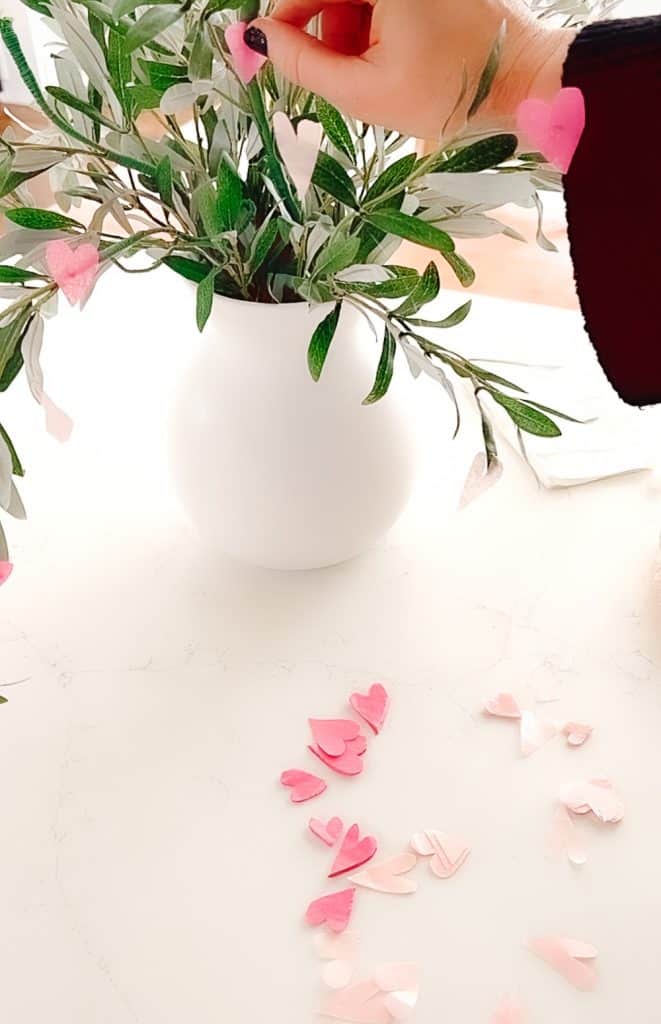 I used the largest size of hearts first. Once I had those attached, I worked my way through the hearts by ize, ending with the smallest size hearts. I love using tissue paper for this project because the tissue paper is so thin and the light comes through the tissue paper hearts which I think is so pretty!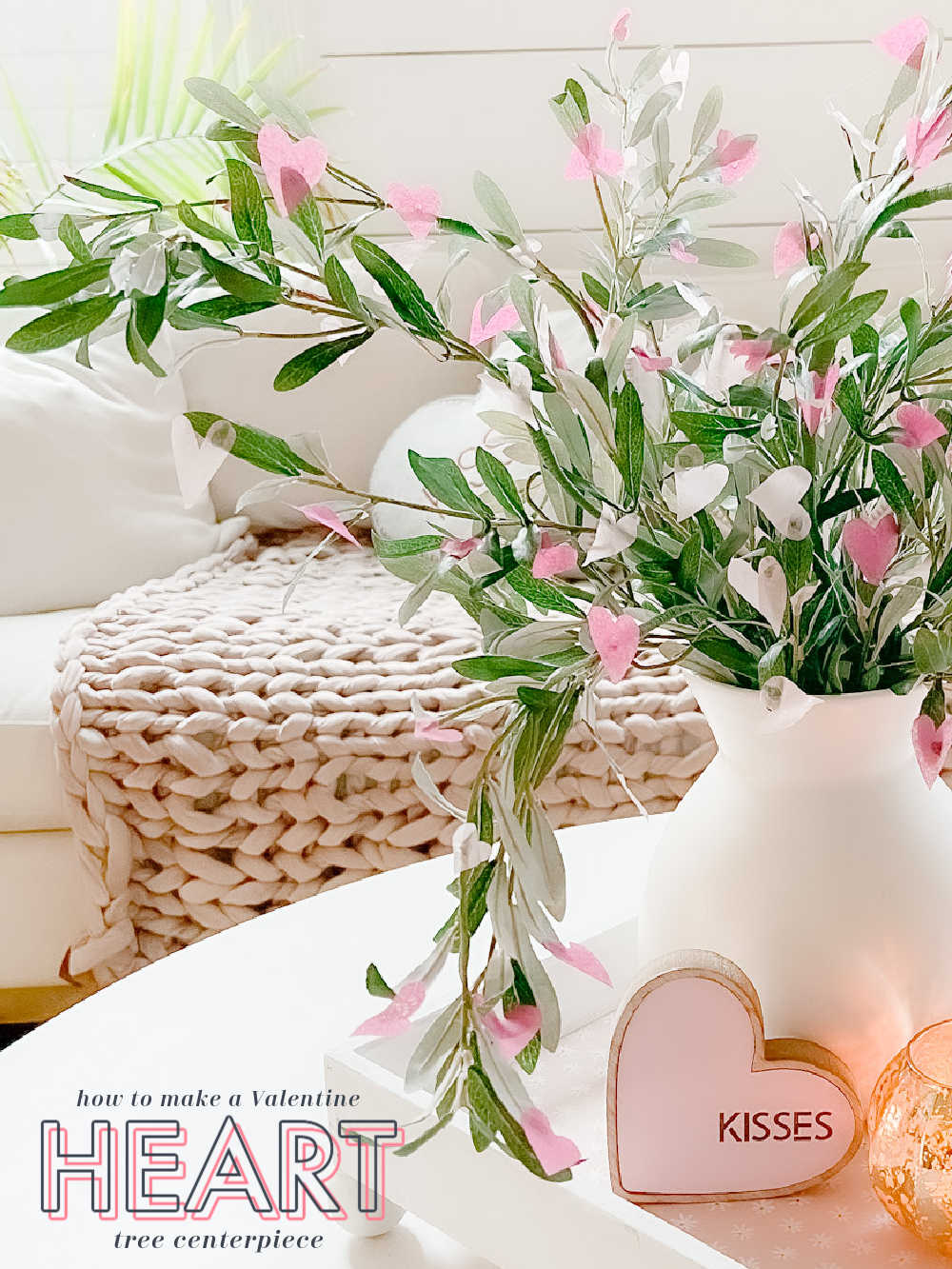 Display Your Tissue Paper Heart Valentine Tree
This valentine tree is so fun as a centerpiece for a coffee table or dining room table, but it would also be so pretty on a kitchen counter or island or even on a entryway console or bedroom dresser. The possibilities are endless!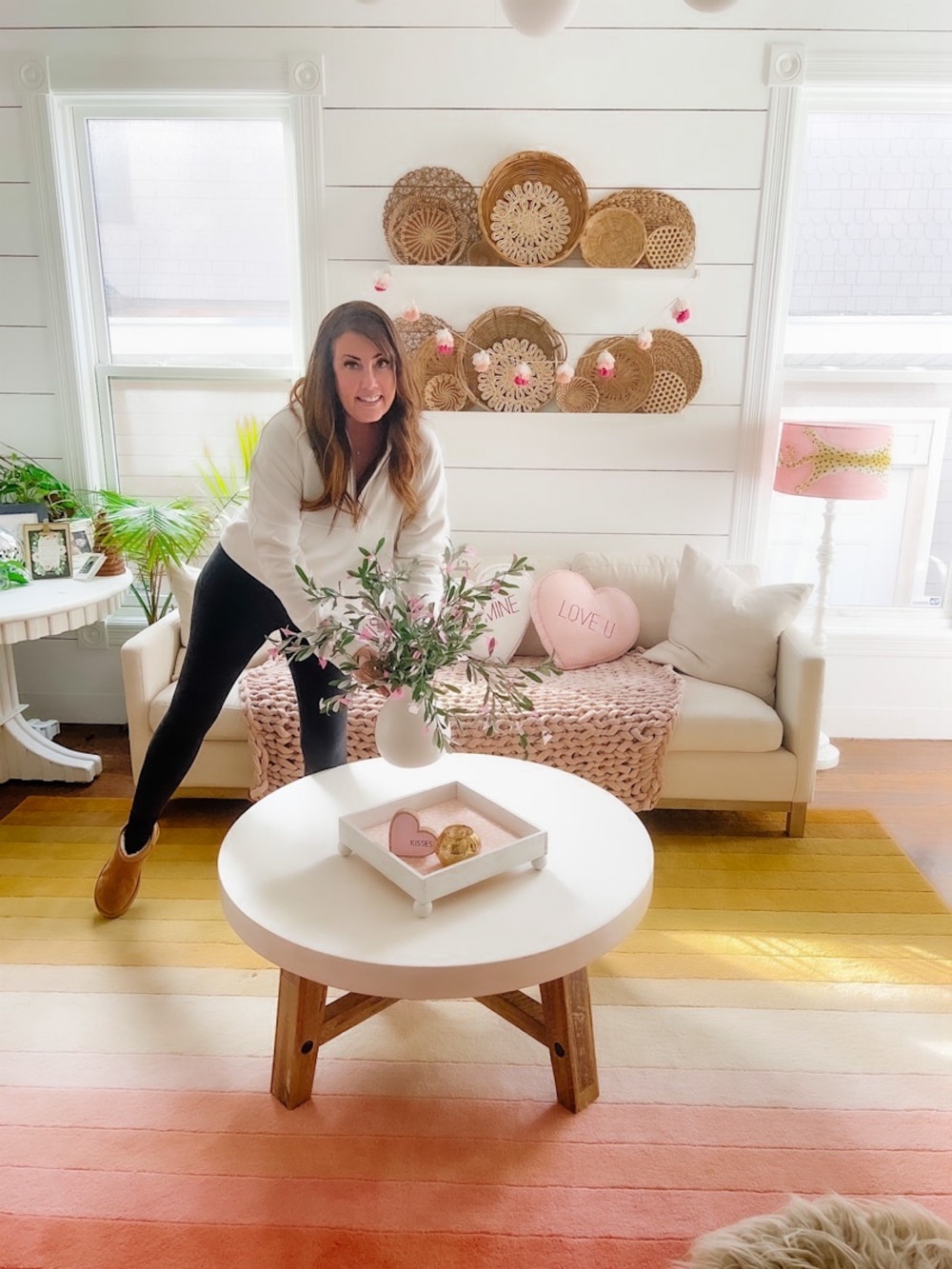 8 Adorable Heart DIY's!
Now it's time to hop over to Kim at Perfecting Places to see how she made her beautiful framed paper hearts!
More Heart DIY Projects
And here are a few other heart paper projects for inspiration!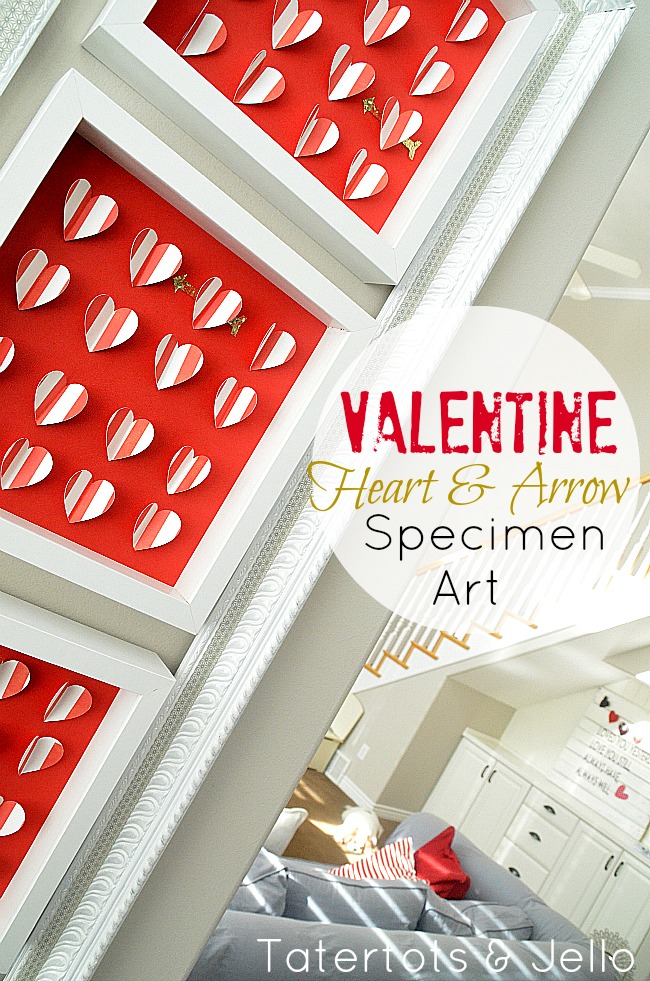 Cut out paper hearts and use glue dots to attach them to red paper for a fun Valentine's spin on specimen art!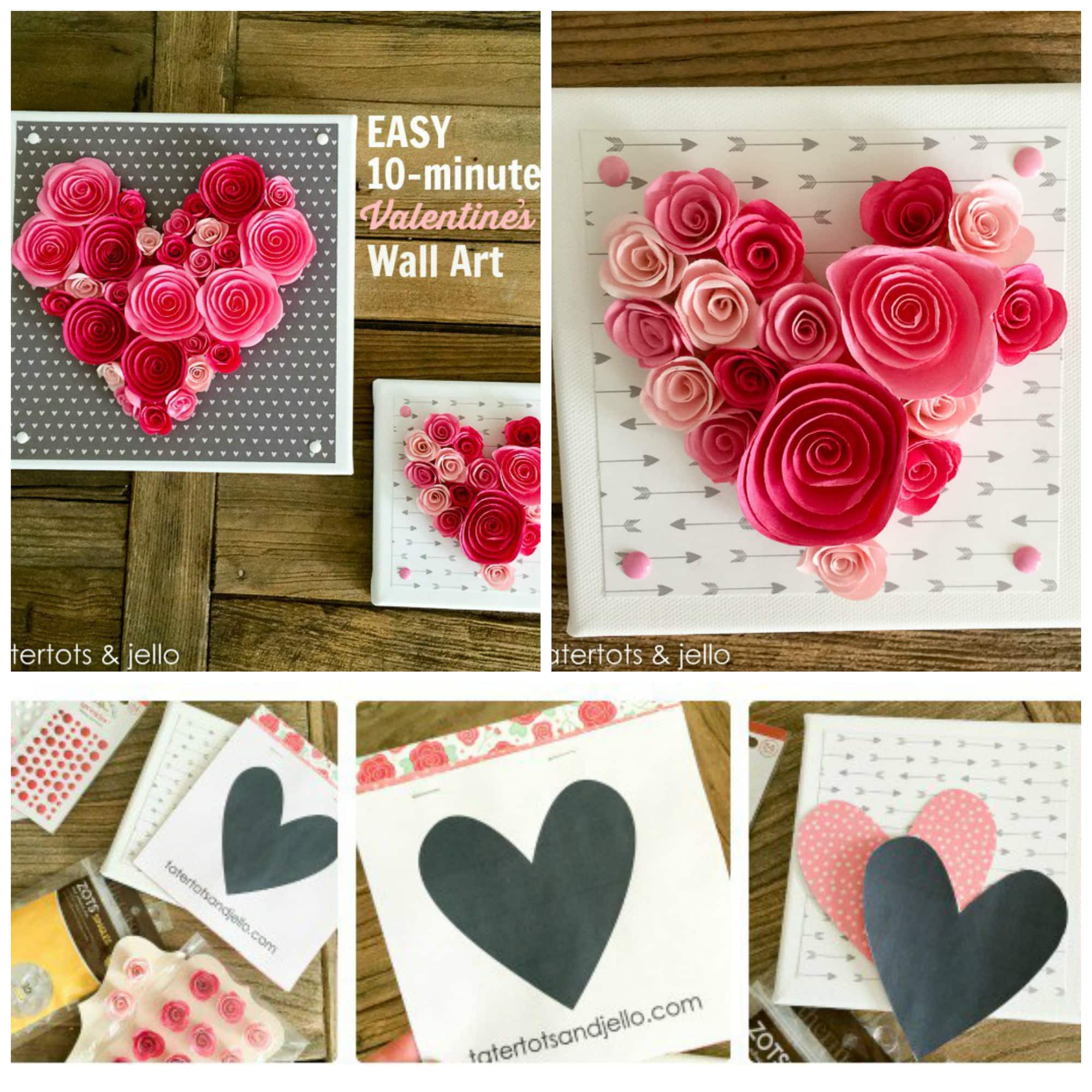 Easy 10-Minute Valentine's Day Wall Art. Make some easy art for Valentine's Day with a free template, scrapbook paper and rolled paper flowers!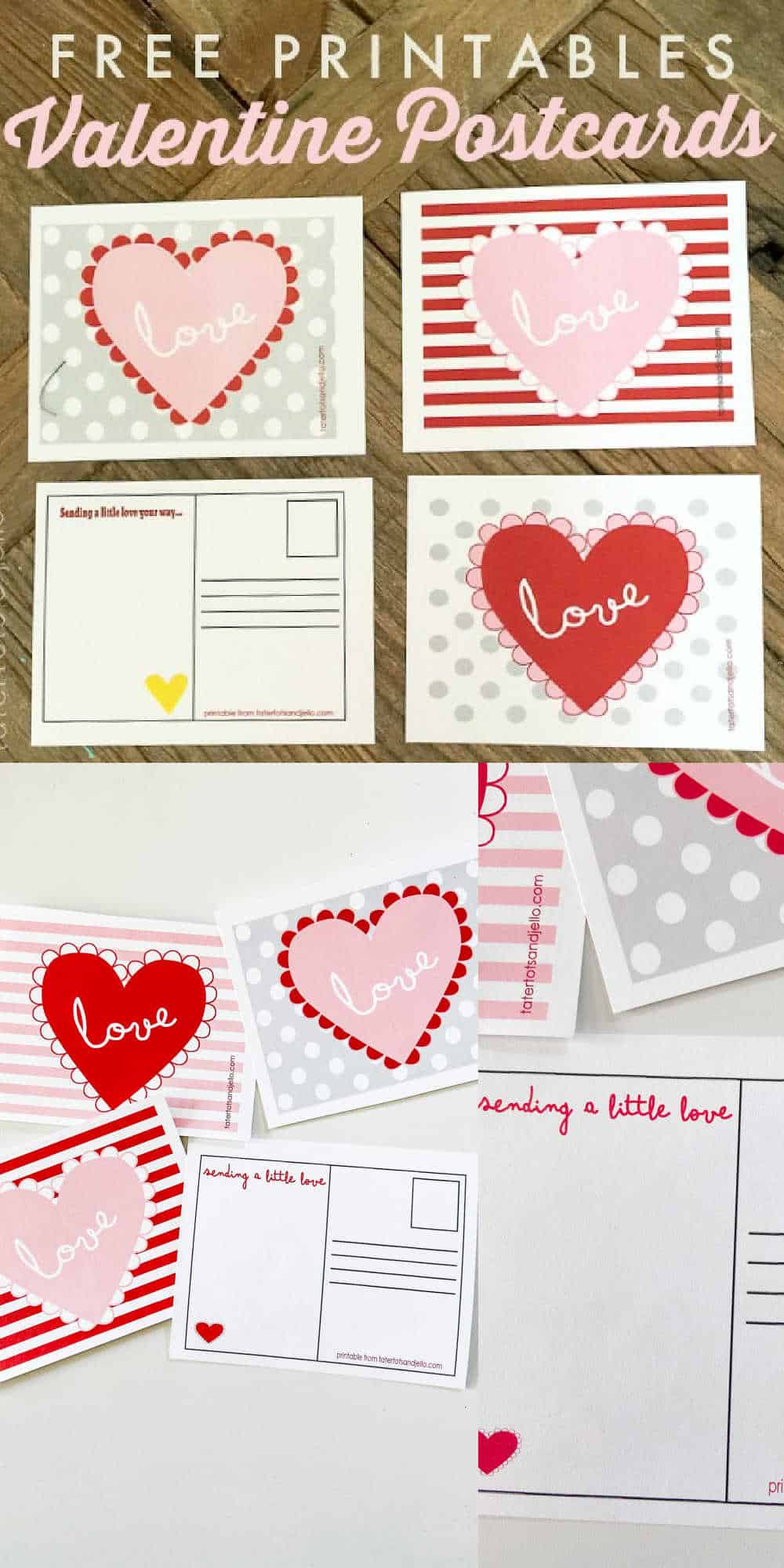 Adorable Valentine Postcards – Free Printables! Brighten up someone's day with a sweet postcard sharing why they are important to you!
Have a Creative Day!
xoxo