This is a sponsored post written by me on behalf of Hobby Lobby. All opinions are 100% mine.
New Year Office Organizing! I organized my office nook with new baskets, tags and a bright and happy new look!
New Year Office Organizing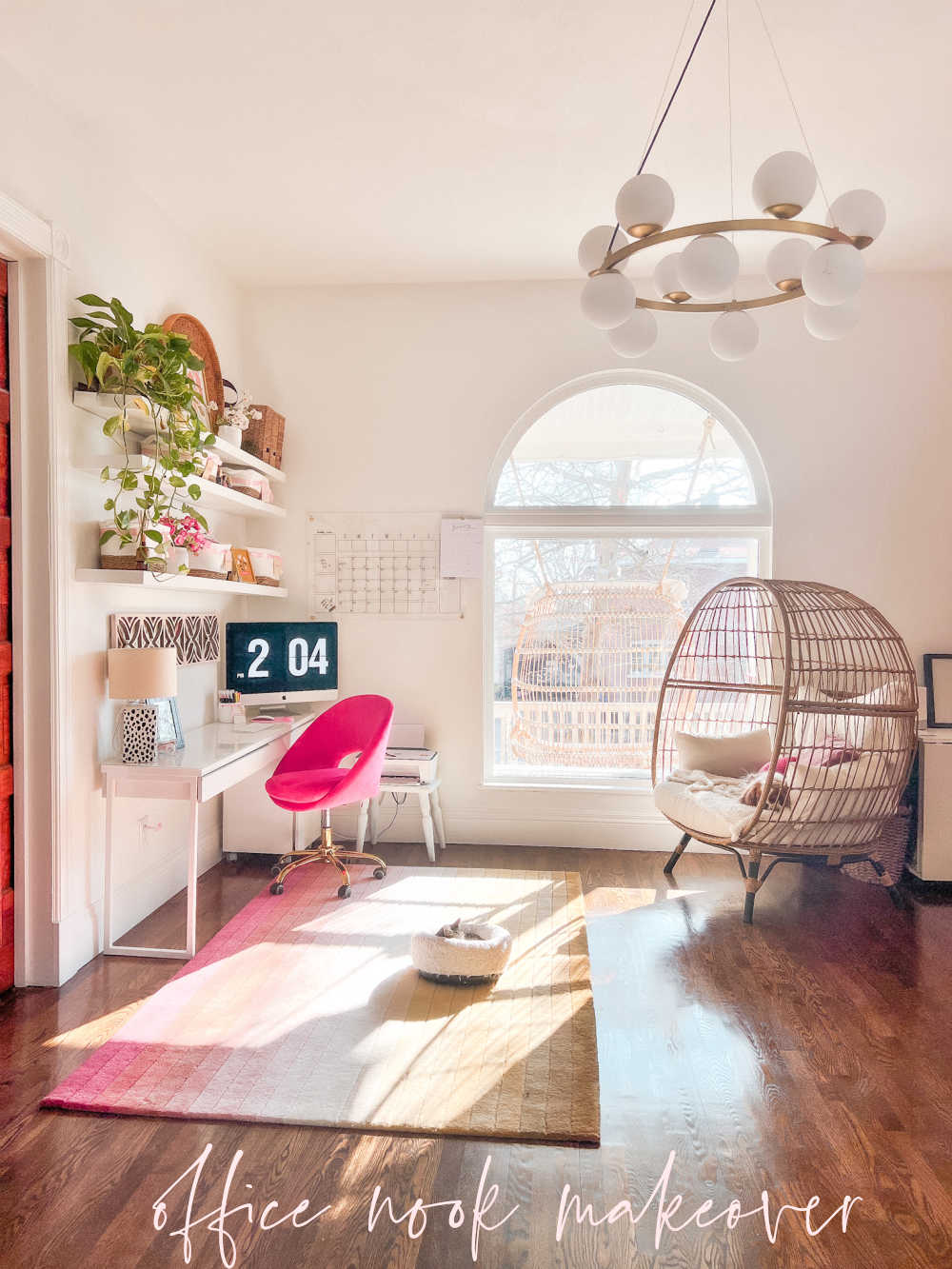 Happy January, friends!! Do you love getting your home neat and tidy for the new year?? I love it and I've had a really awesome January Declutter Challenge for the past 5 years! We tackle one space each day and by the end of January our whole house is so organized and clean!
Office Decluttering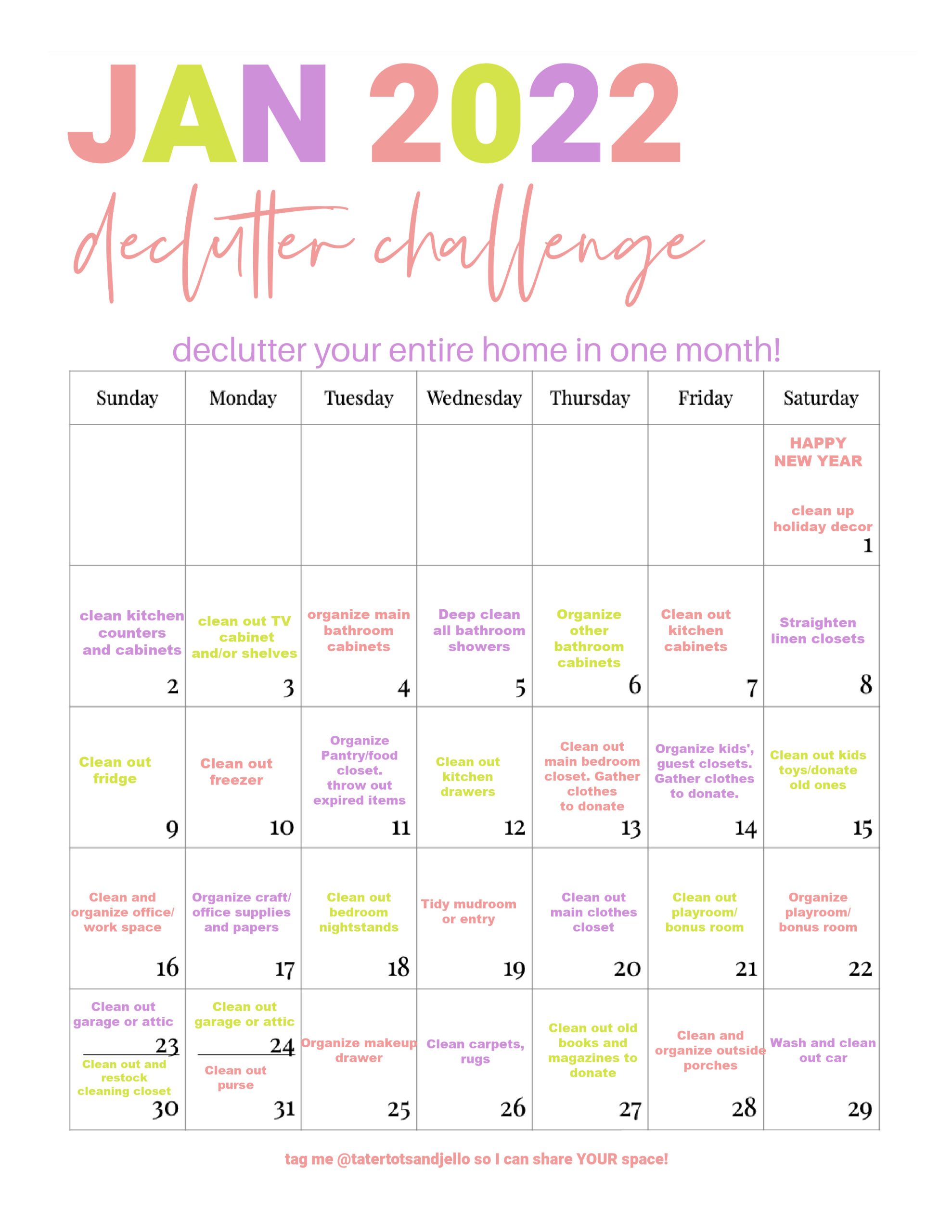 This week, one of the spaces we are tackling is our office/create space! Right before Christmas I wallpapered one side of my office and I love the happy pink feeling the wallpaper brought to my creative space. But my office nook was frankly a big mess. So I teamed up with Hobby Lobby to transform my office nook!
Hobby Lobby Home Decor Section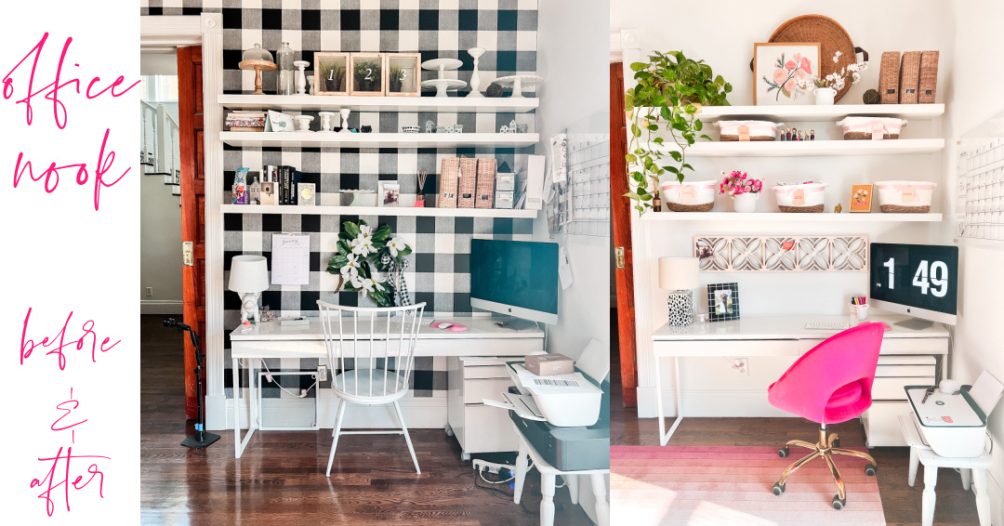 I headed over to Hobby Lobby to find some items to help with my office makeover. Hobby Lobby has so many great organizing items in their Home Decor Section! There are all kinds of baskets, shelves, hooks and containers to get your home organized!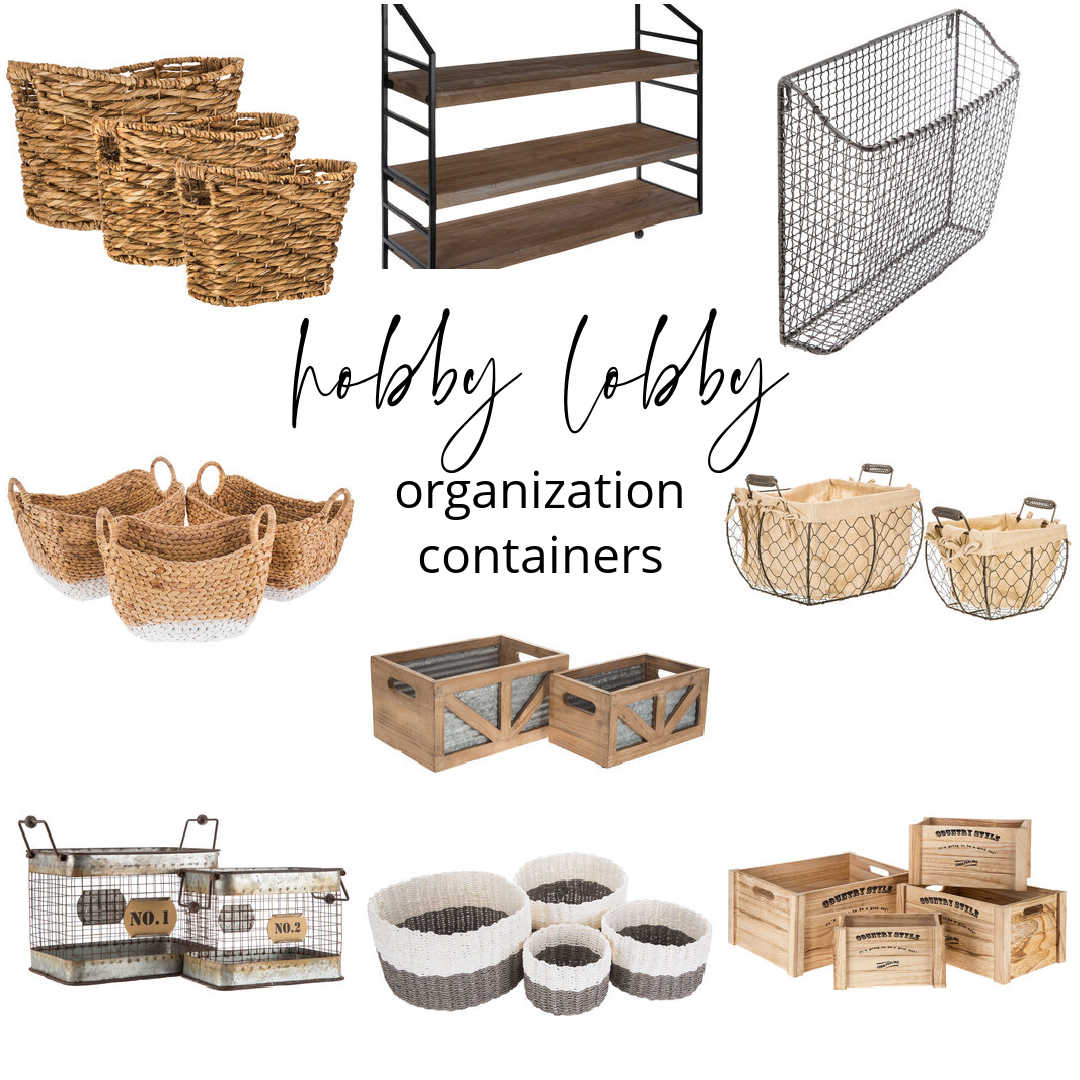 Wicker Hyacinth Basket Set | Pewter Wall Basket |Brown Three Tiered Shelves | Wicker Hyacinth Basket Set with White Bottoms | Round Gray Basket Set | Square Lined Chicken Wire Basket Set | Rustic Tin Numbered Basket Set | Corrugated Metal Crate Set | Country Wood Craft Set
How to Create a Office Nook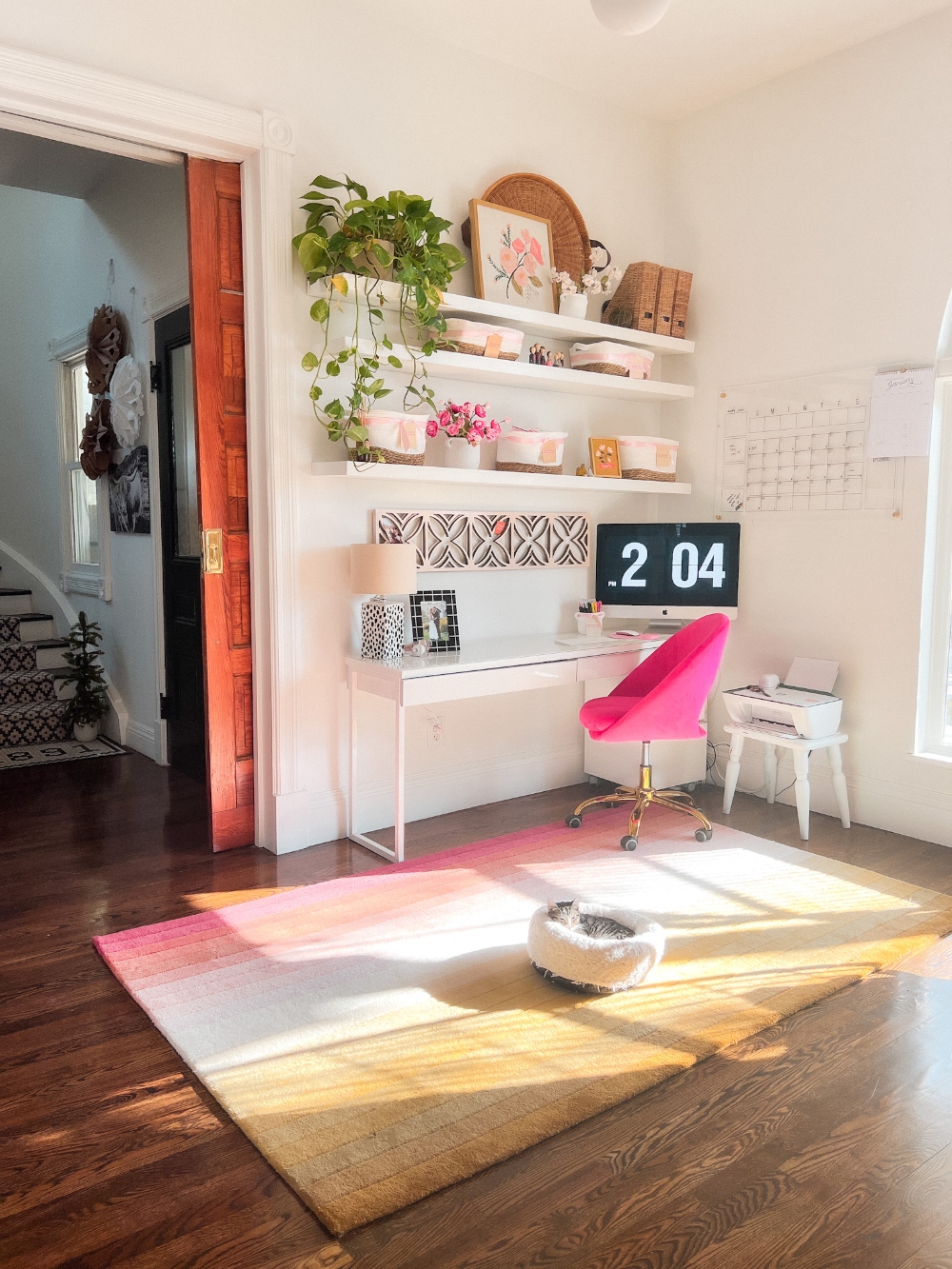 I turned a corner of my craft room into an office nook! It's so easy to do. You can turn almost any corner or any room into an efficient place to work and it can also be used as a study space for your kids!
Create a Work Station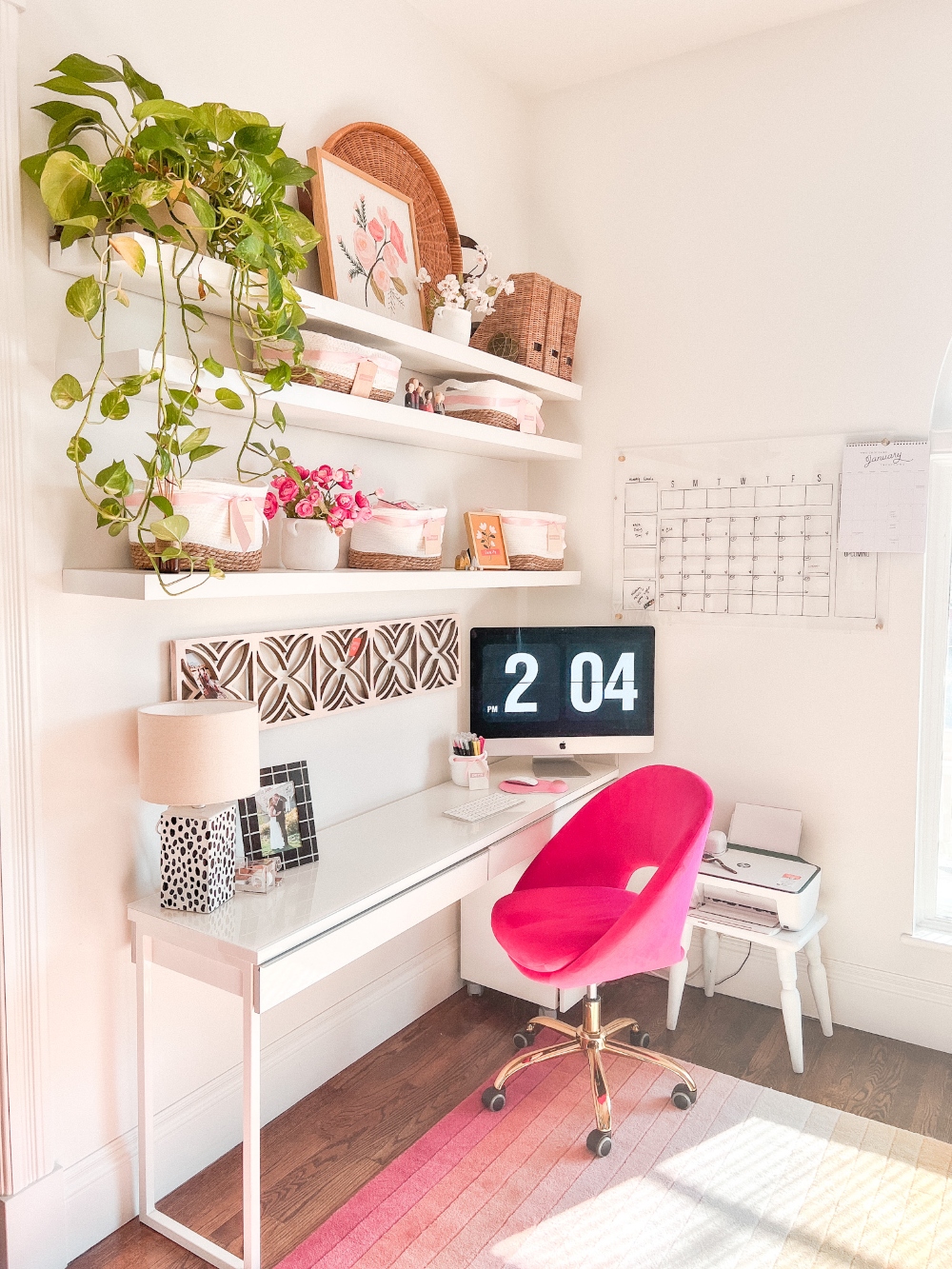 Start with a desk and shelves. Add as many shelves as you have room for on your wall. We have super high ceilings so I added three. You can see the before picture of how my nook looked. I loved the wallpaper but it did make my space seem darker and smaller than it does with the fresh white walls.
Add Containers to Hold Office Supplies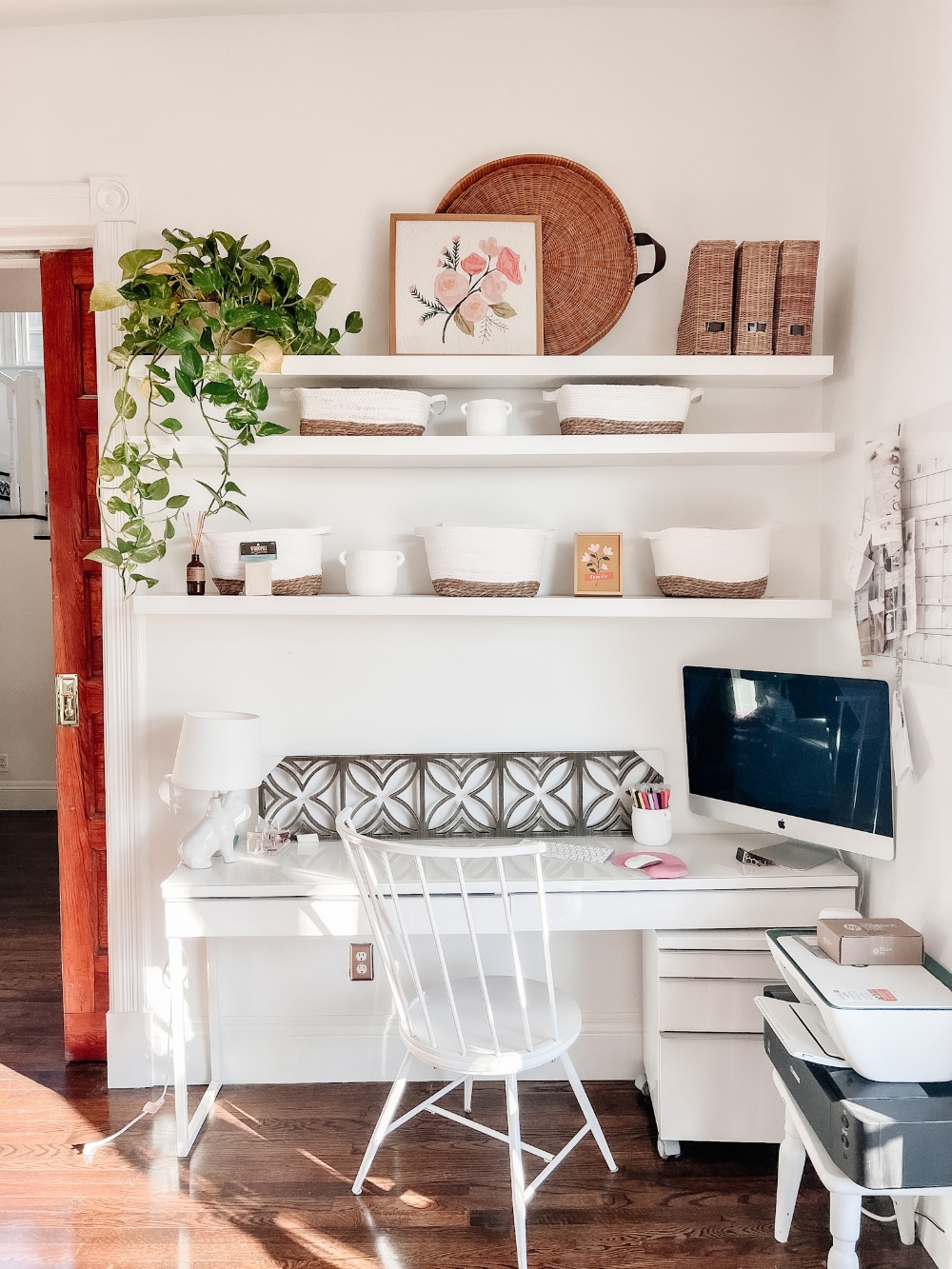 I found these Hyacinth Baskets with White Bottoms in the Home Decor section at Hobby Lobby. I love the contrast of natural material with the painted bottoms. They also come in two different sizes which was perfect for my shelves.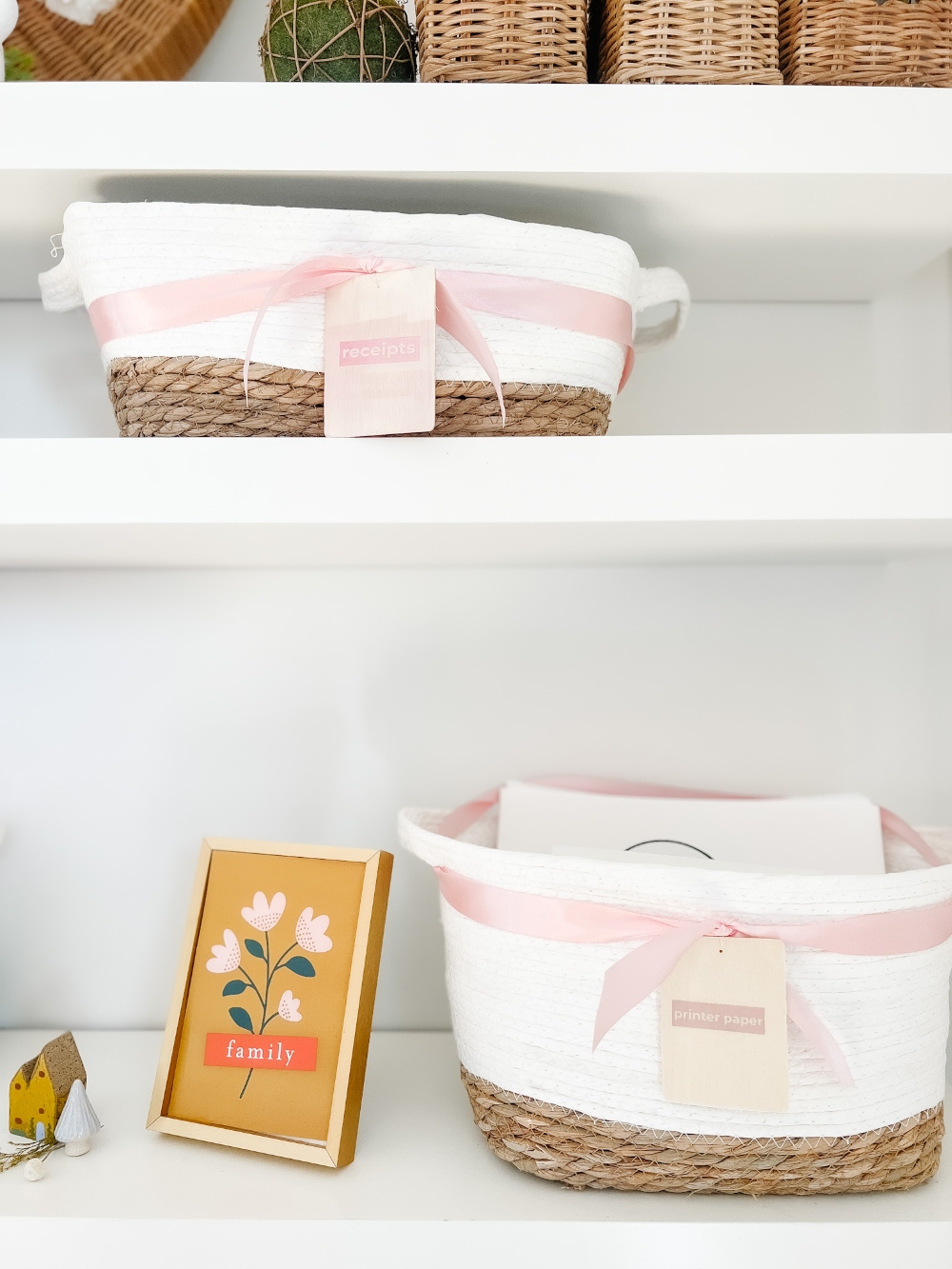 Corral Smaller Items in Smaller Containers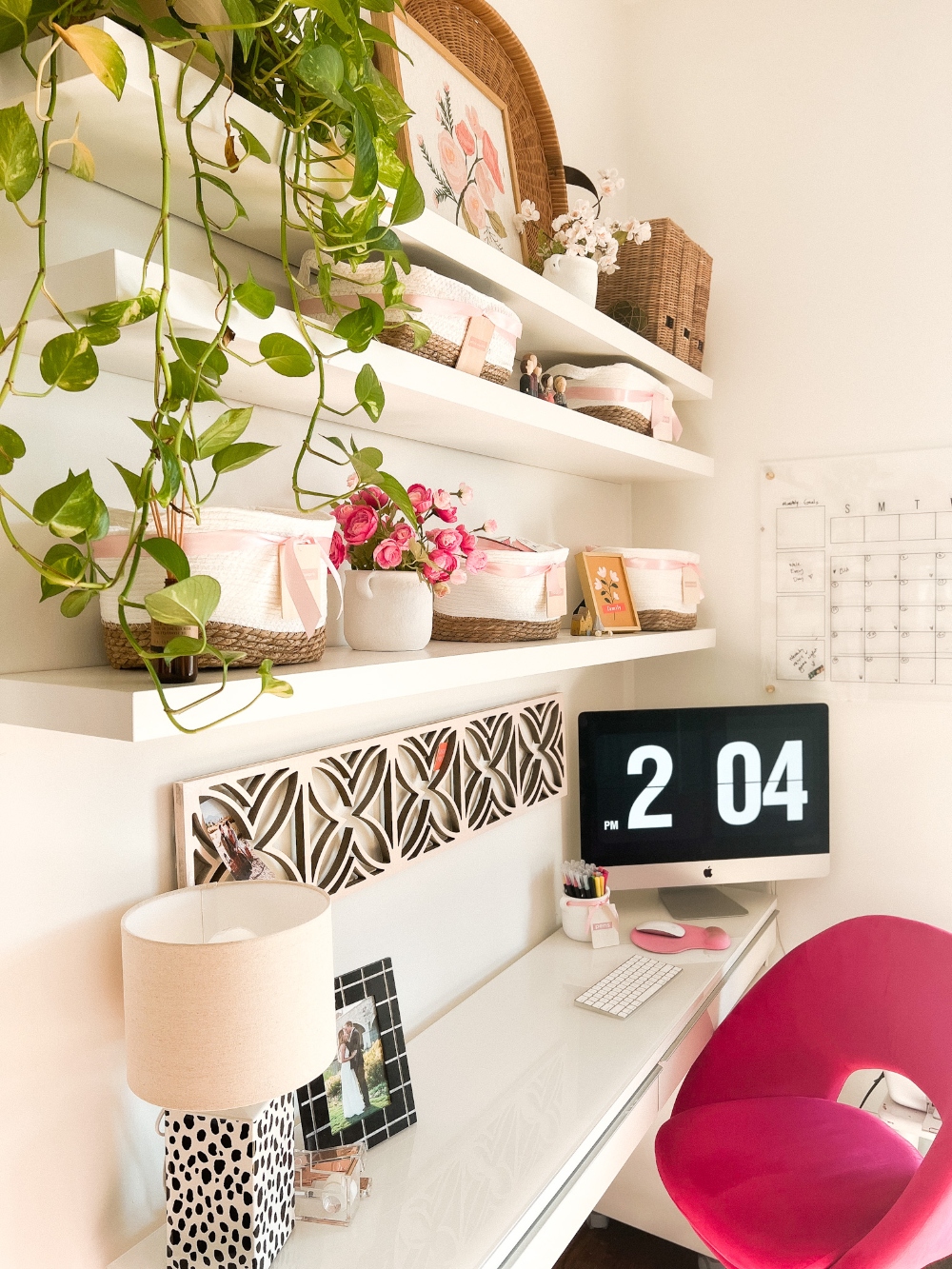 I found these white plaster pots also in the Home Decor section. I love how light the white pots look and the plaster texture is so interesting. I used one of the smaller pots to hold my pens and it's so accessible right next to my keyboard. I used two more of the same pots and put faux flowers in those.
Organize Your Containers with Tags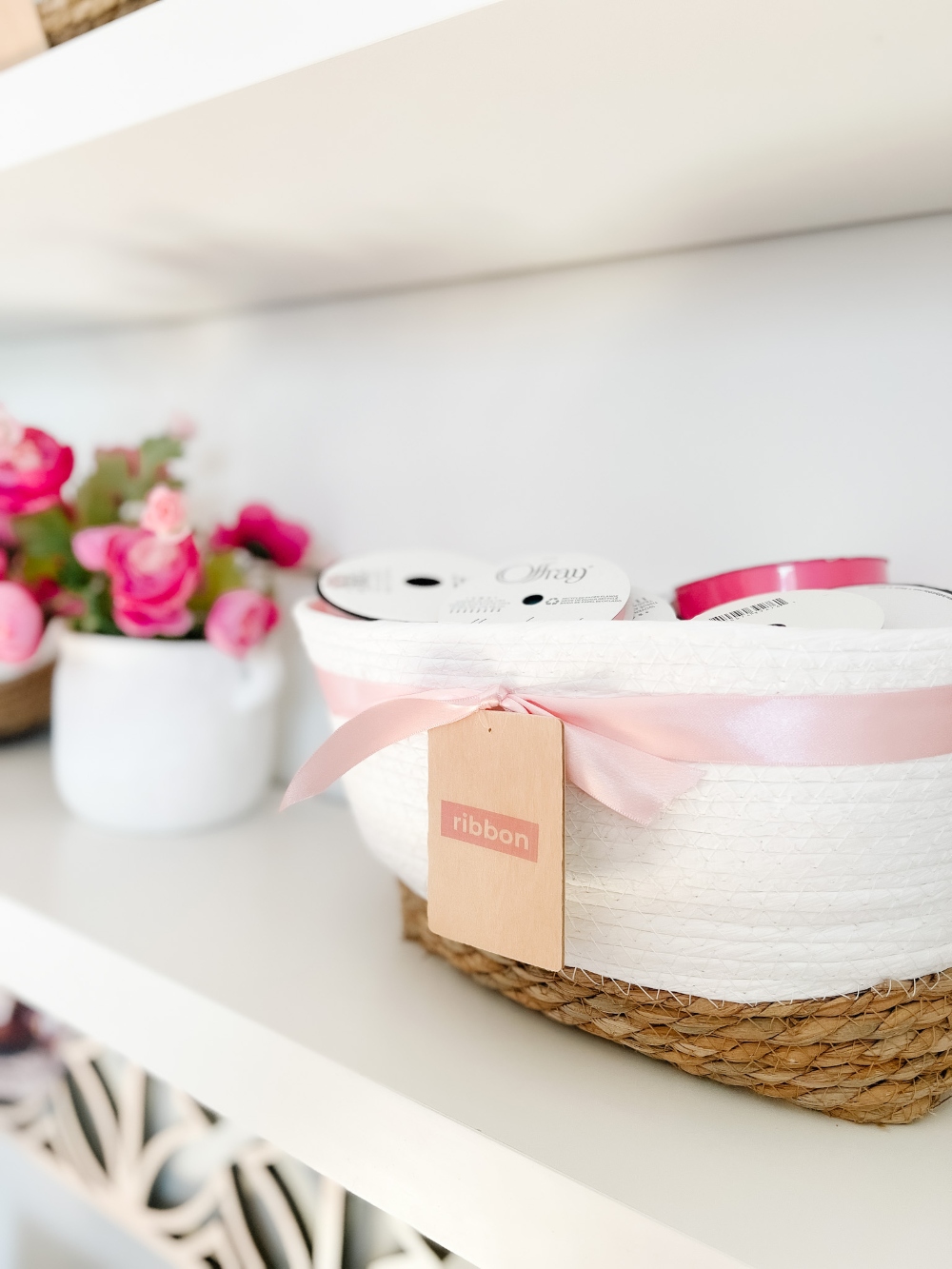 I found wood tags in Hobby Lobby's wood section. I printed labels on the tags and hung them on the baskets with pretty ribbon. Hobby Lobby's ribbon is my favorite. And want to know a secret?? It's almost always on sale 40% off every other week! I use their ribbon for projects all year round!
Add Pretty Elements to Your Shelves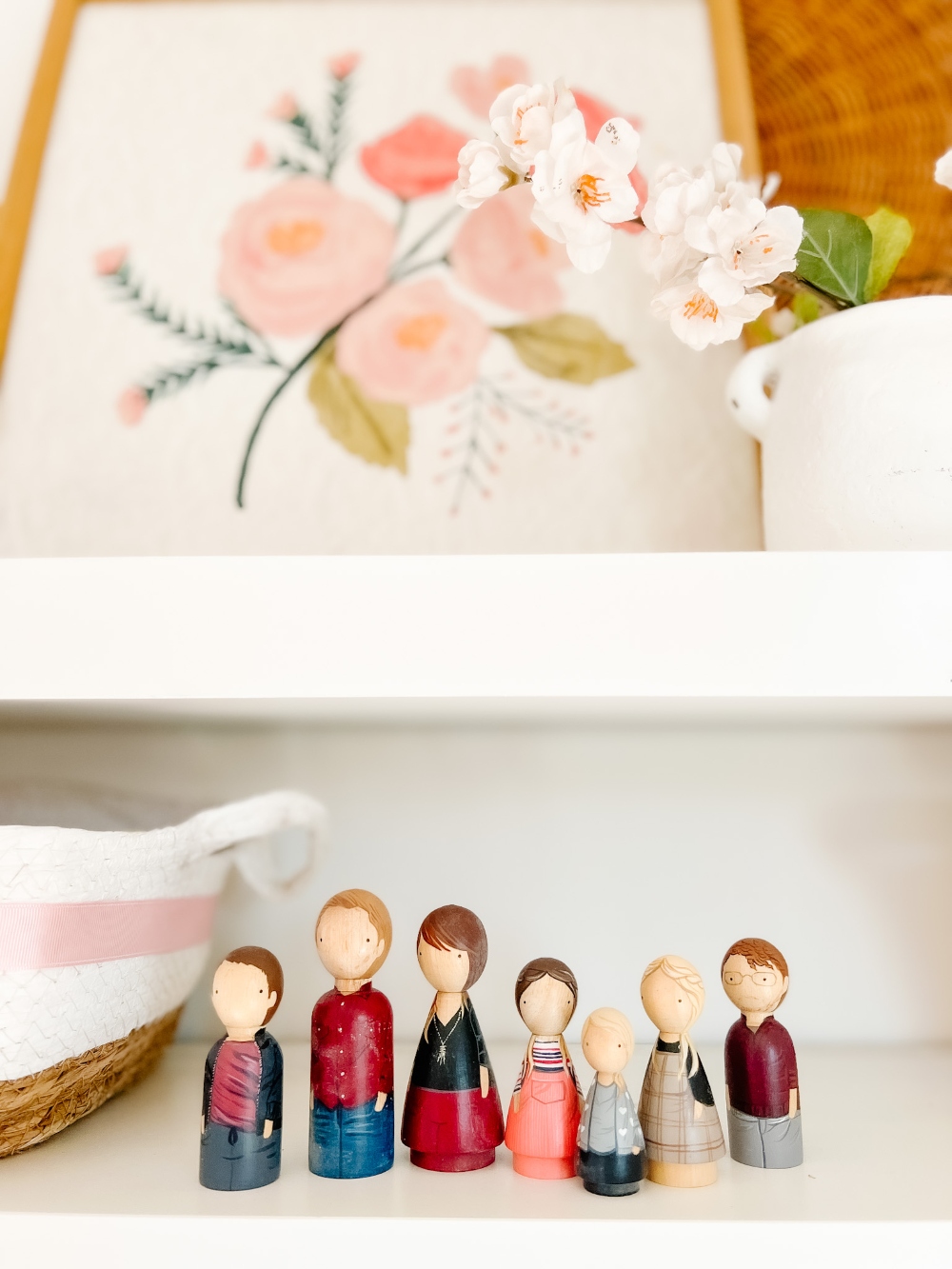 I added a few of my favorite things to the shelves. My peg family is so sweet. I also added a little house my daughter gave me. Then on the tallest shelf I added one of my favorite wall art pieces, Pink Floral Wood Print. I love how it ties the pinks in the ribbon and tags, along with the pink faux flowers and my office chair.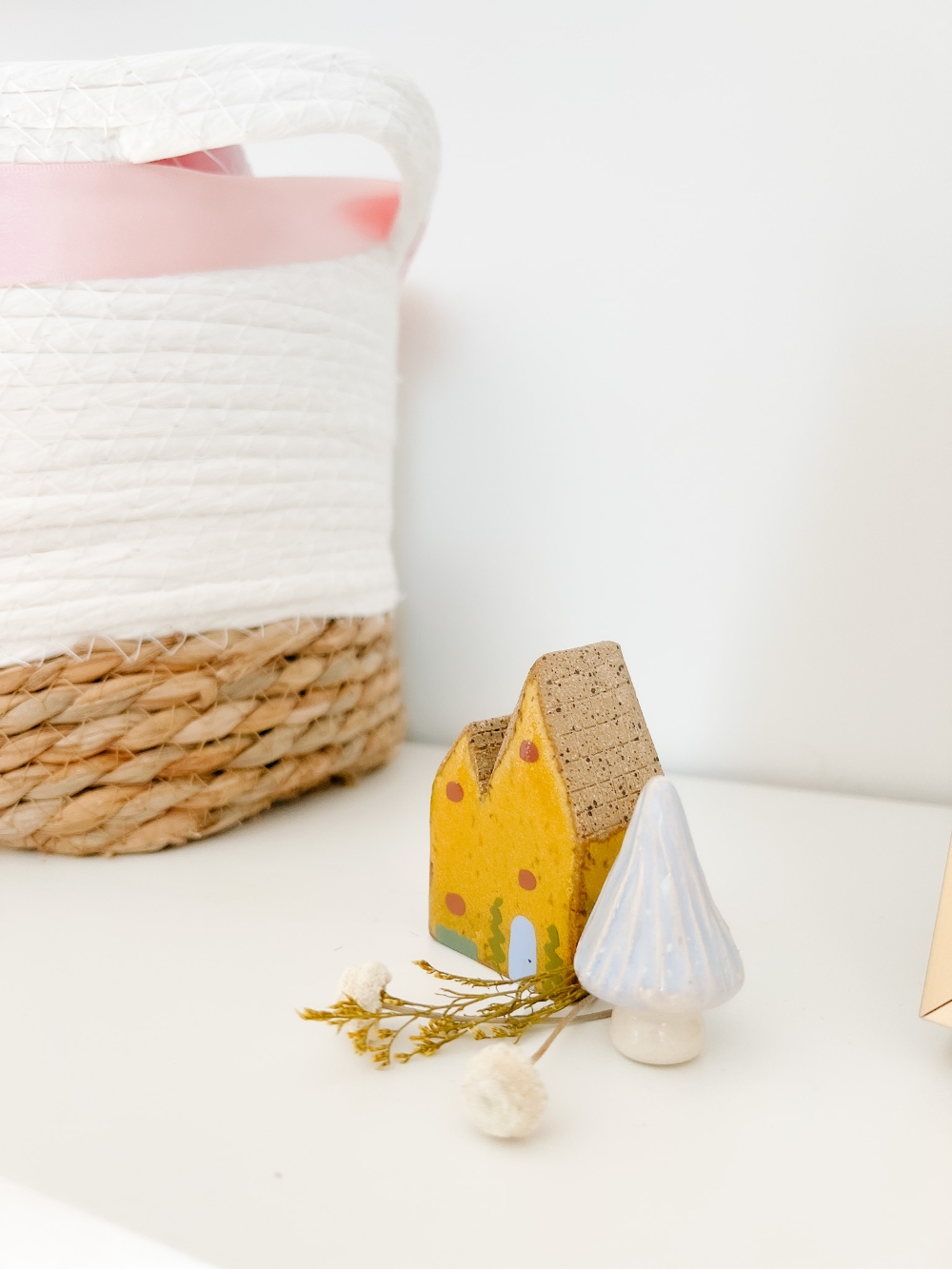 Turn an Architectural Piece into a Photo Display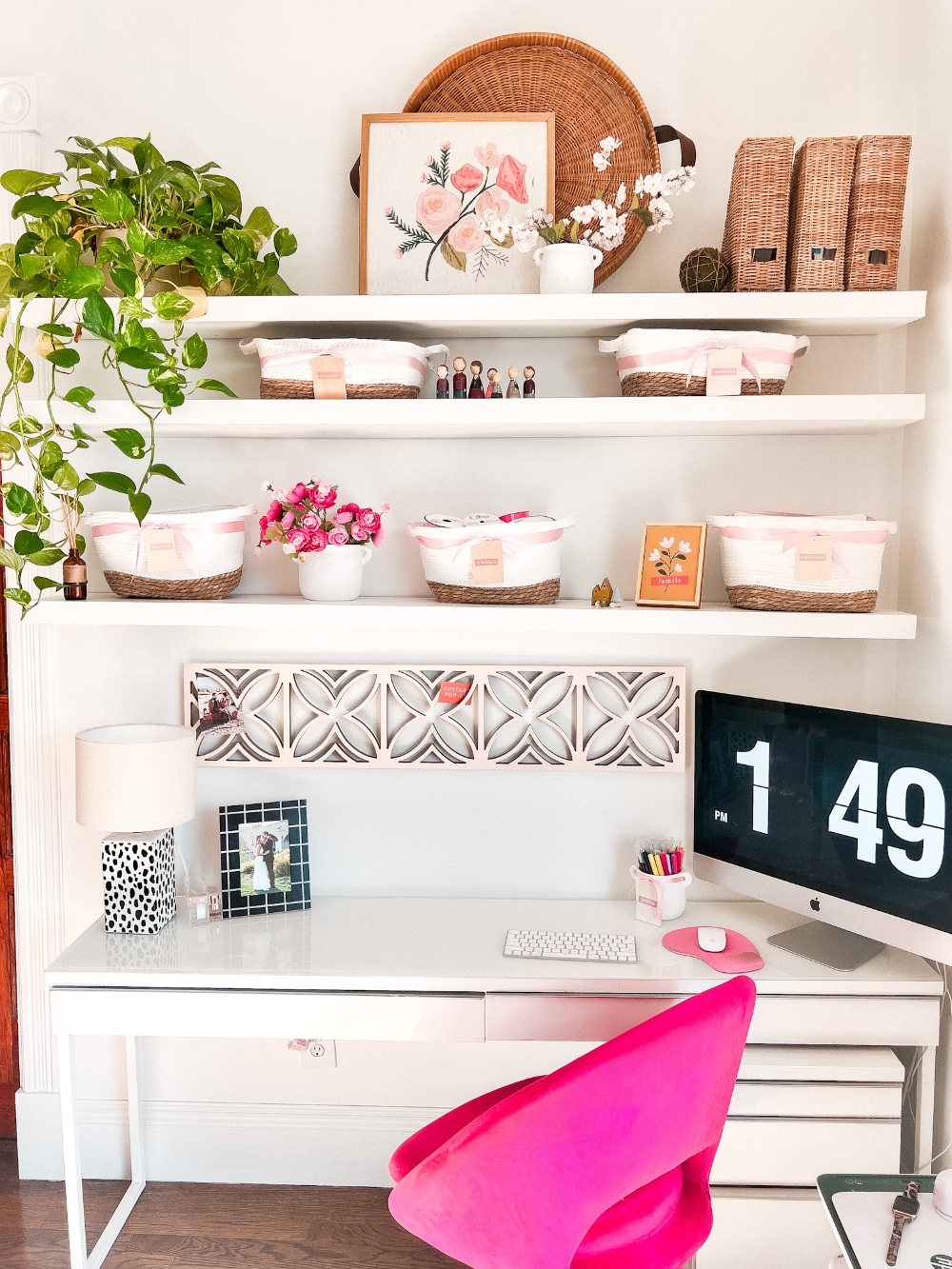 The last thing I did was I turned the Floral Cut Out Wood Wall Decor piece into a photo holder/mood board. I love cutting out magazine photos and displaying them as I brain storm project ideas. You can also slip photos, business cards or to-do lists into the grooves of this wall piece and it's pretty as well as functional. I spray painted it a light pink to go with the colors in the floral print!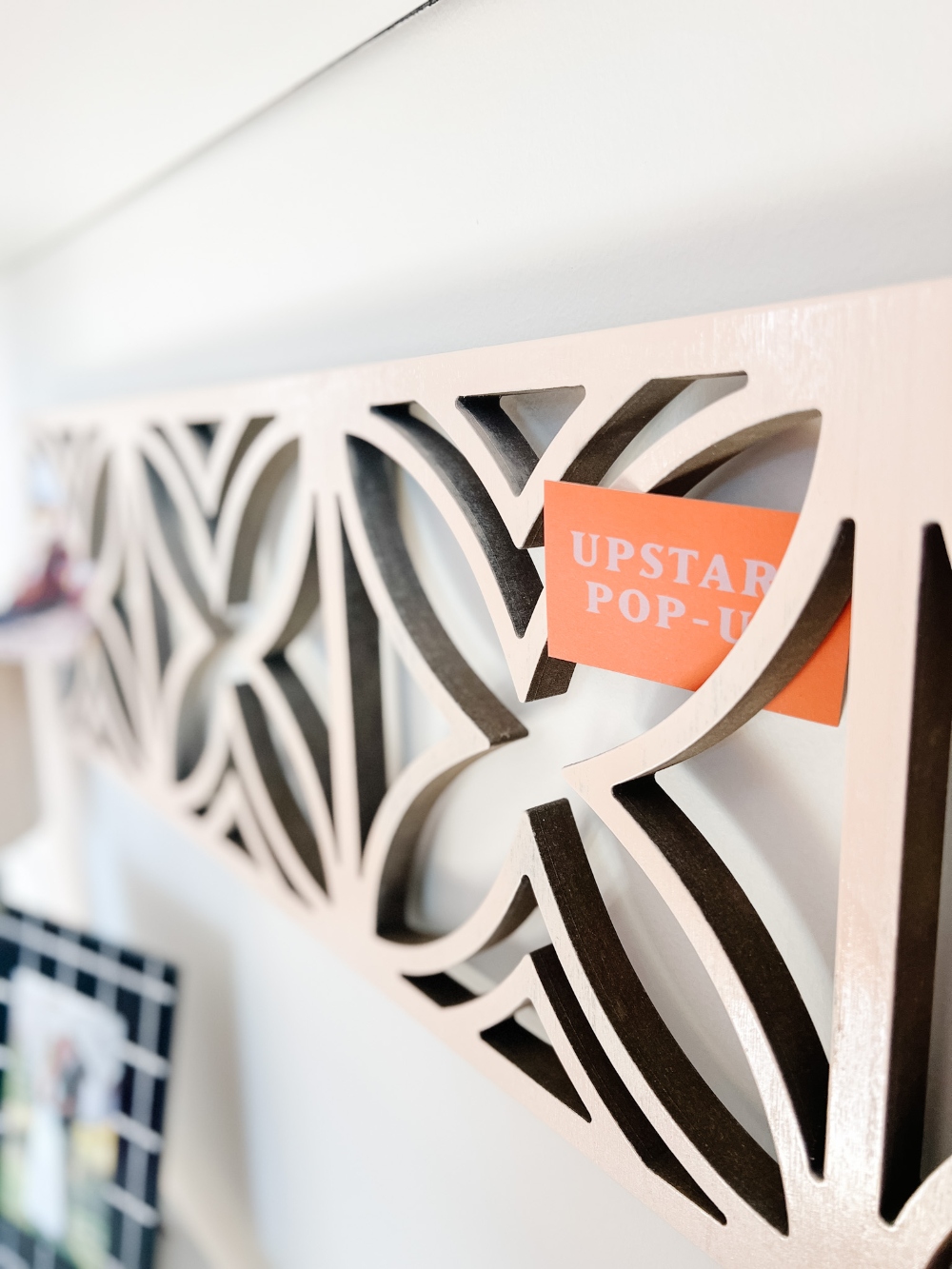 I also framed a picture of my husband and I on our wedding day to go on my desk!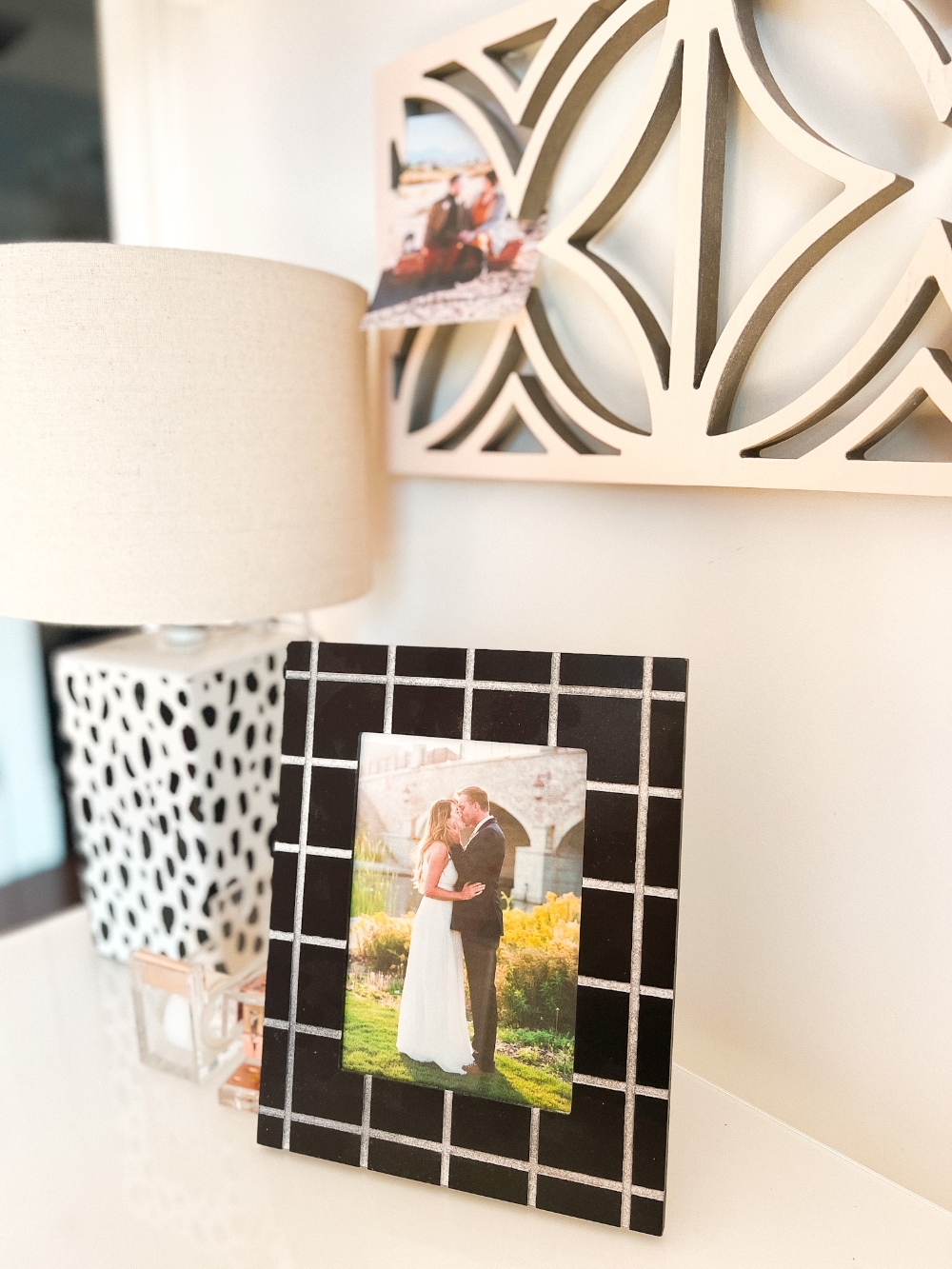 Enjoy Your Organized Space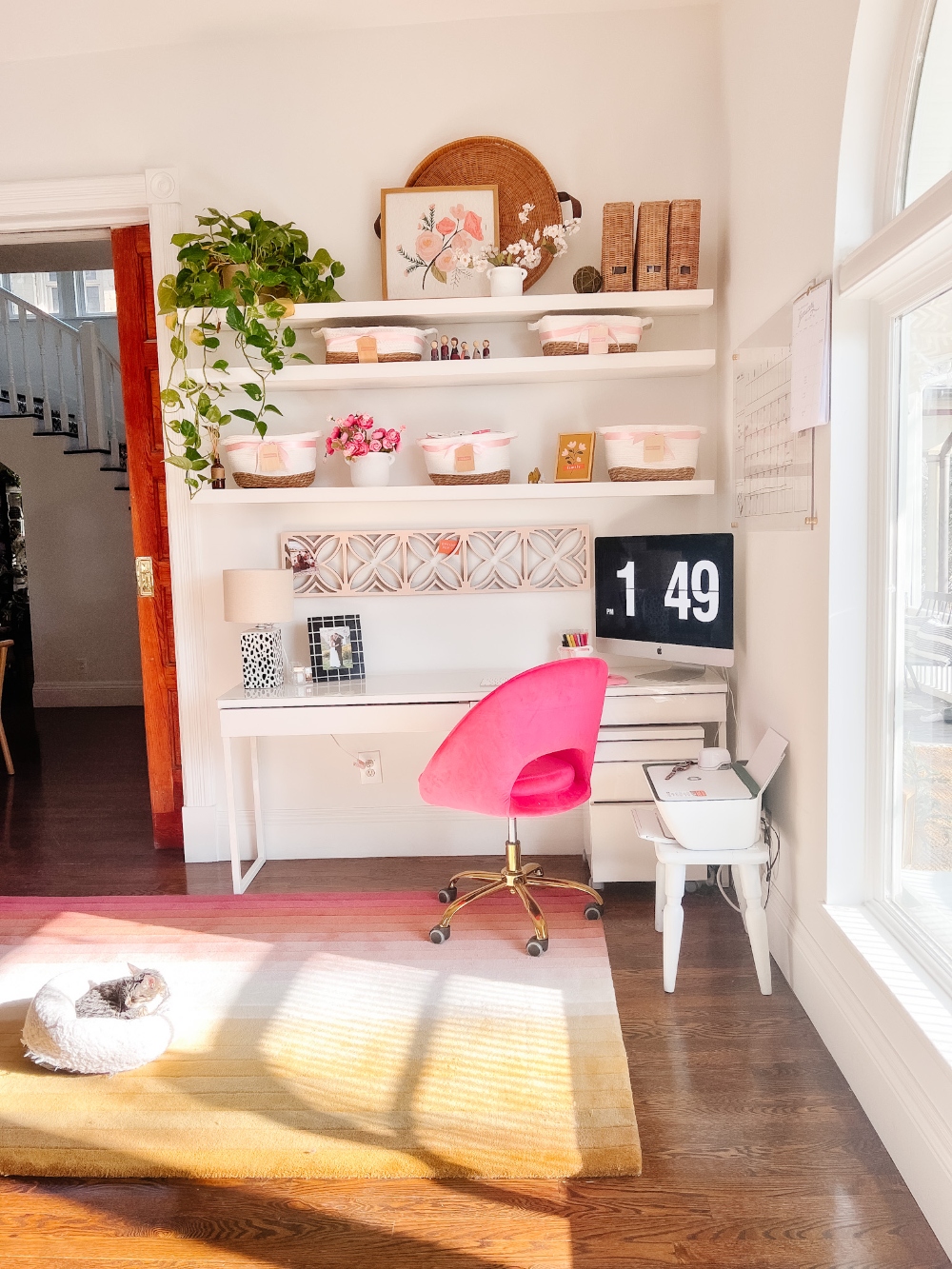 Now my office nook is ready for a year's worth of projects! I love the brighter, updated space. It makes me happy every day!
Get Organized with Hobby Lobby
Be sure to head over to Hobby Lobby and see all of the ways they can help you get organized this year!
What projects are YOU working on this month?
Let me know in the comments!
xoxo