Simple Valentine's Day Gift Ideas with Free Typewriter Printable Sayings. Create easy gifts or party favors with three main ingredients — paper, ribbon and washi tape. Fill with treats and give these simple gifts for Valentine's Day this year!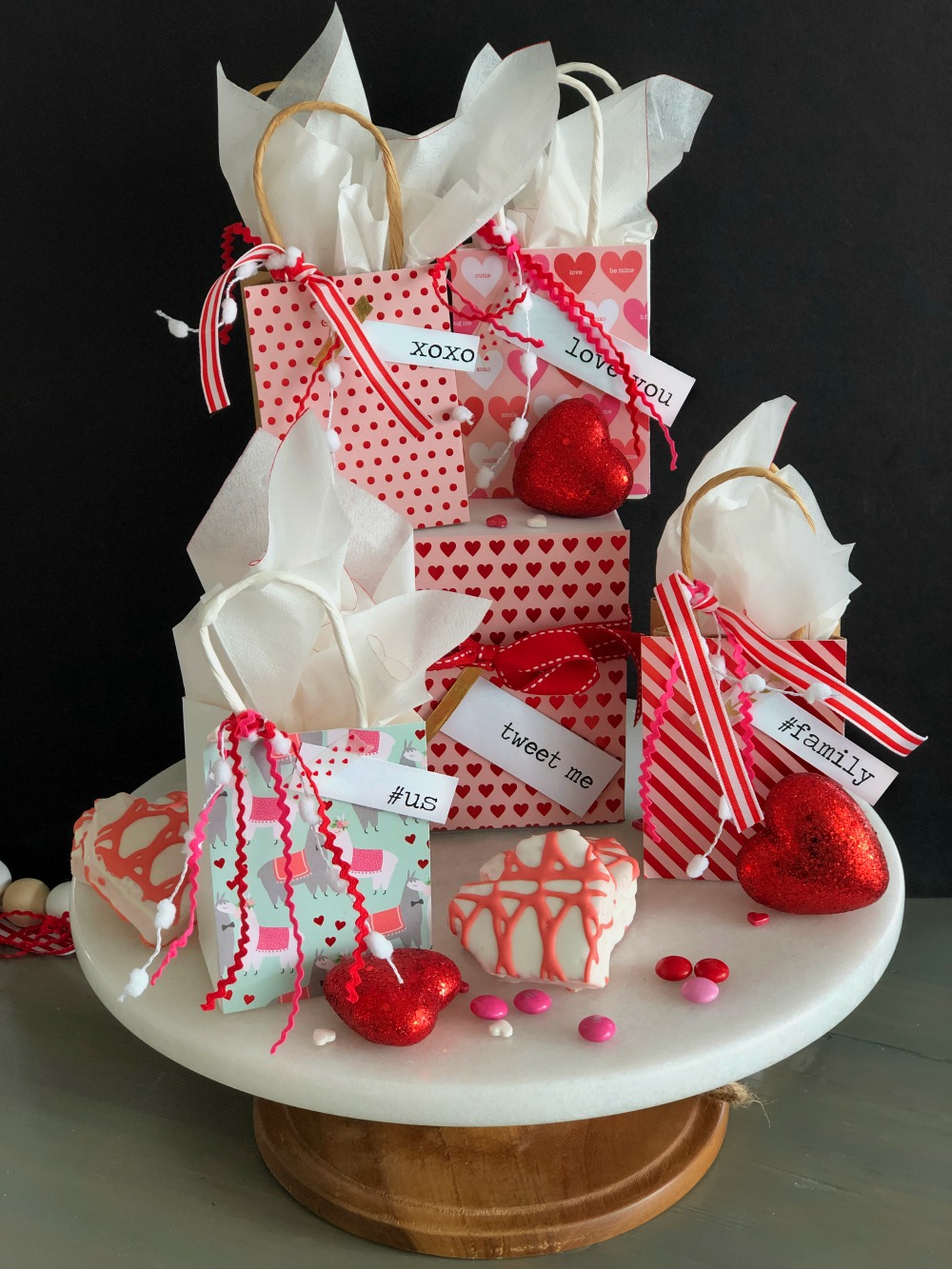 Three Ingredient Challenge
I've teamed up with some creative blogging friends to create a Valentine's Day idea using three basic ingredients — paper, ribbon and washi tape.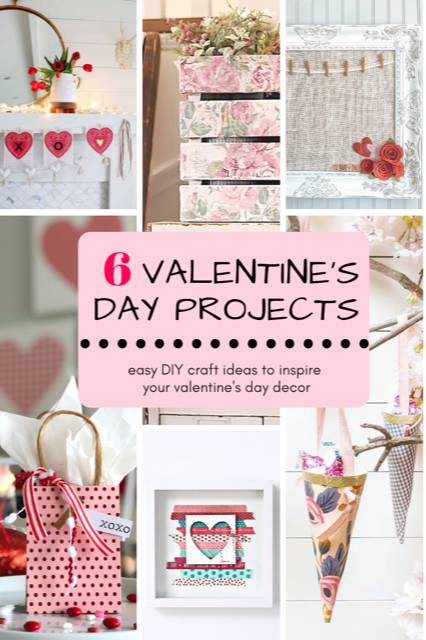 We all came up with our own take on the challenge and I LOVE all of the different ideas!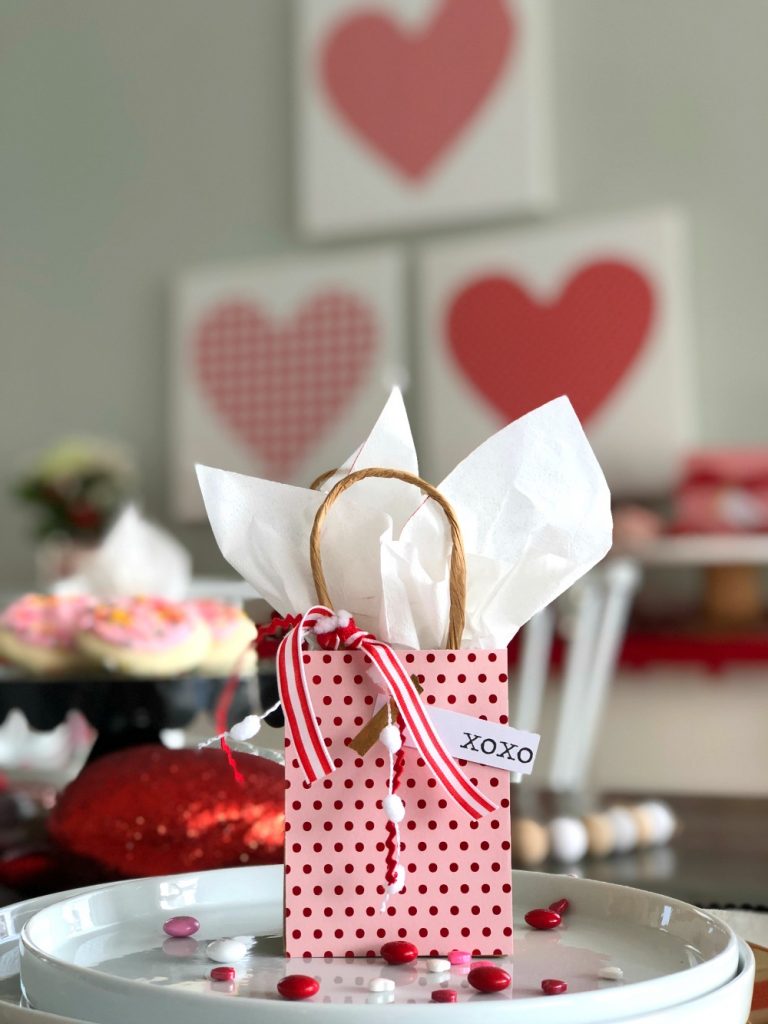 Simple Valentine's Day Gifts
I host a little dinner for my kids each Valentine's Day! We eat food they like — pizza or curry and spend time together! It's one of my favorite things to do. I always set a cute table and have a little favor on their plate. This year I created a simple gift with colorful paper. The paper is from Pebbles new Valentine's Day line. I used some paper with pretty foil on it. And they have a fun llama paper – my daughter loves lambs and llamas so I used that paper for her gift!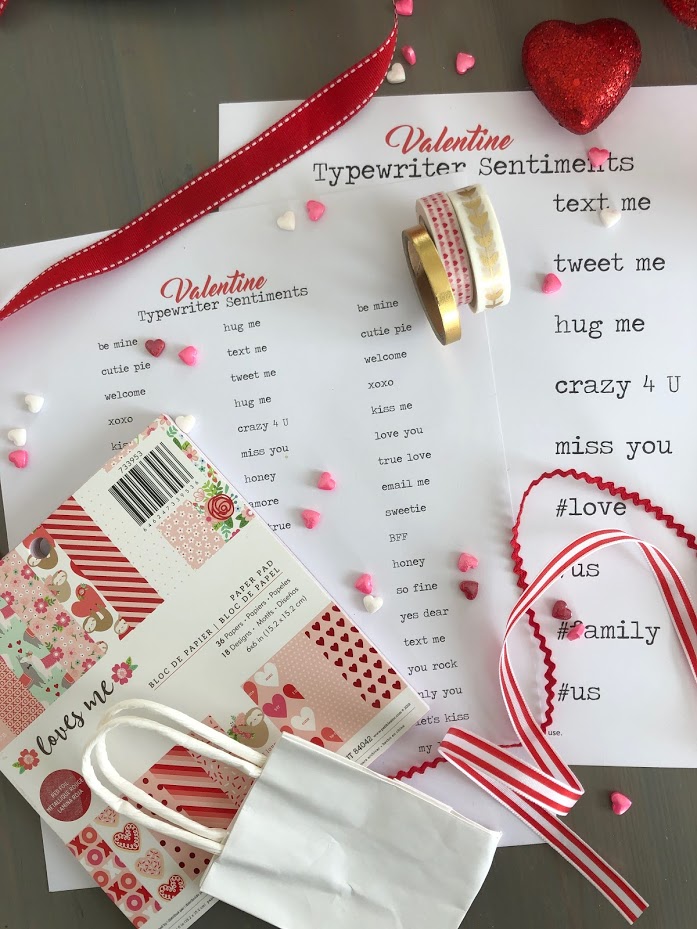 Printable Typewriter Sentiment Sayings
I thought it would be fun to add a little saying to the front of each bag. I created a simple typewriter printable sentiment sheet with easy valentine's day words and sayings.
Large and Small Typewriter Printable Sentiment Sizes
I created two different sizes of fonts for the printable sentiment sheets. Depending on the size of the gift you are giving you can print off the large OR the small sheets.
Create Simple Paper Bag Gifts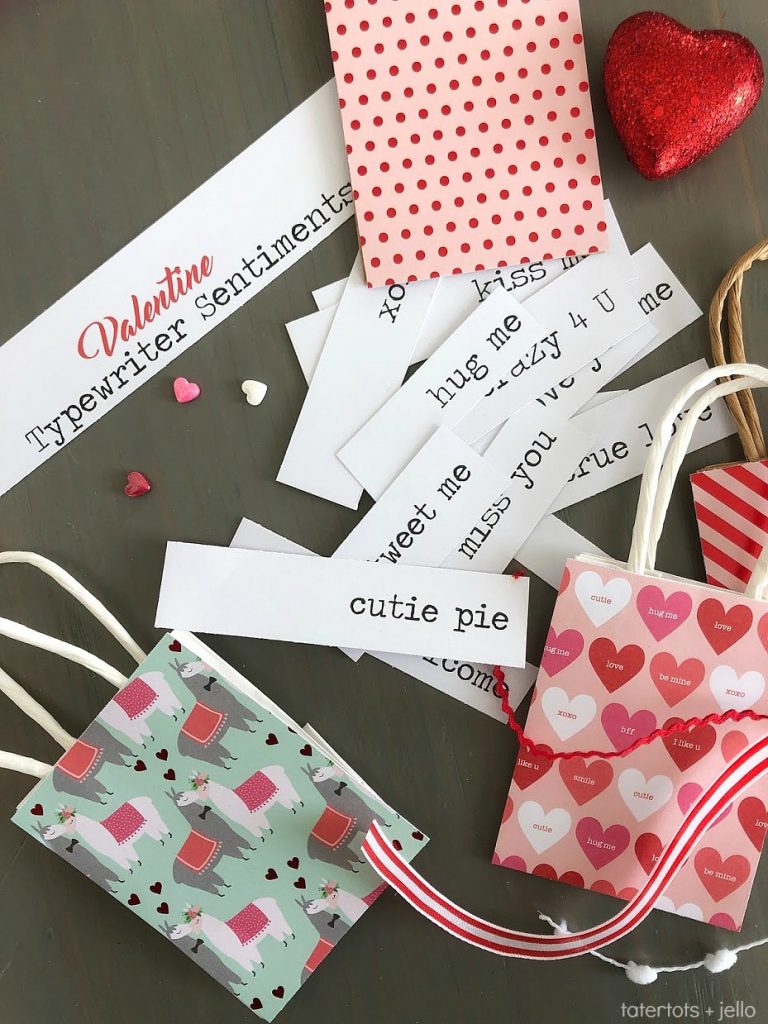 Supplies:
Scrapbook Paper
Small Gift Bags or Boxes
Ribbon
Washi Tape
Adhesive
Printable Typewriter Saying Sheet (you can grab them by right-clicking on the links at the bottom of the page)
Tissue Paper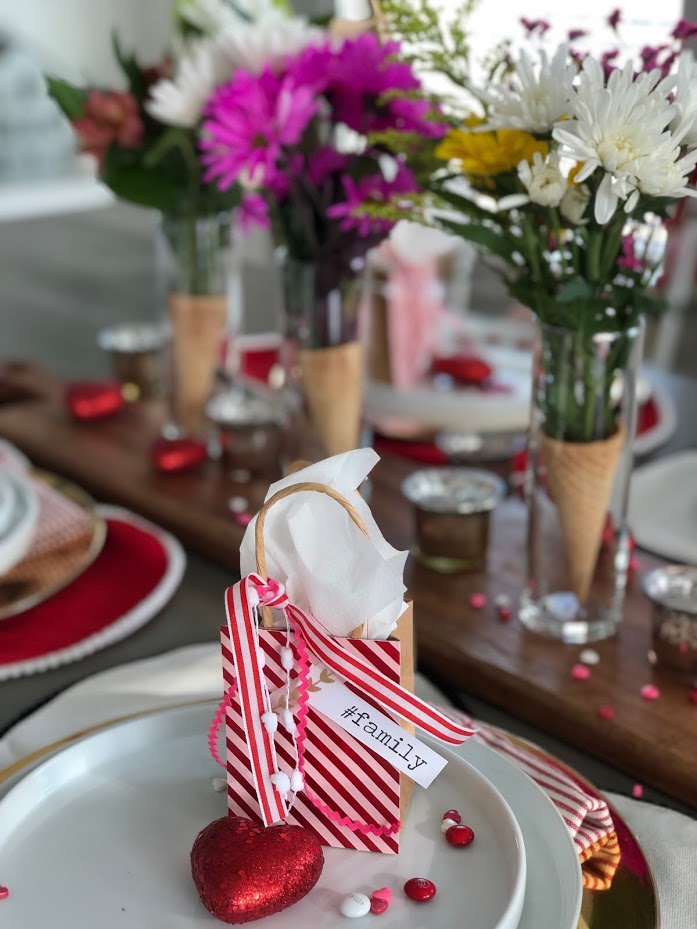 Directions:
Trim the scrapbook paper to the size of the front of your bags or boxes
Use adhesive to attach the paper to the front of the bags of boxes
Cut out the printable typewriter sayings you want to use.
Use washi tape to attach the sayings onto the front of your gifts.
Tie some ribbon around the box or the handles of the gift bags.
Add some tissue paper to your bags.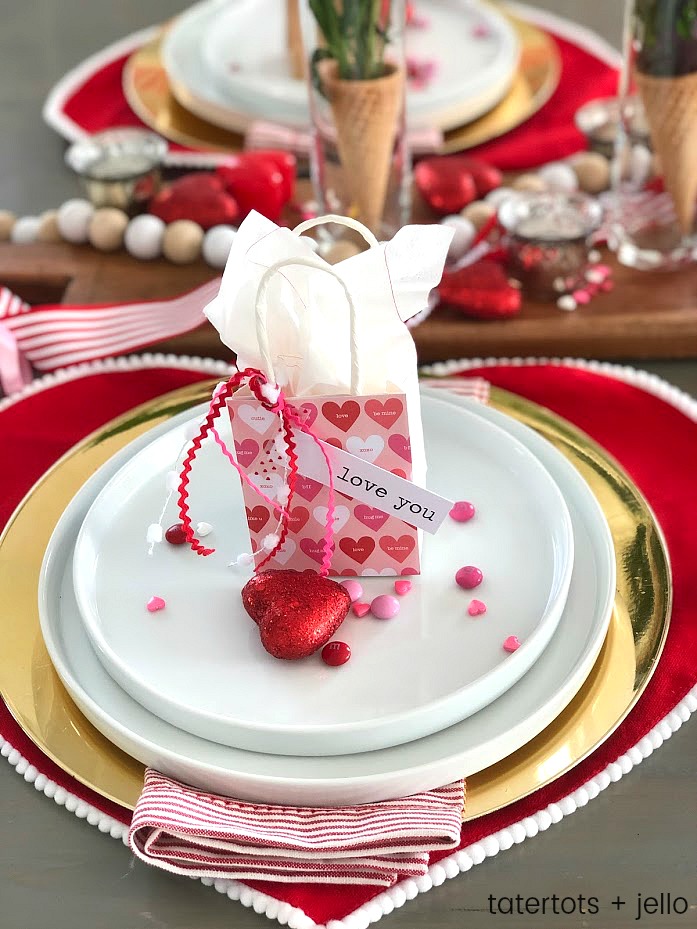 It's so easy to create simple Valentine's Day gifts!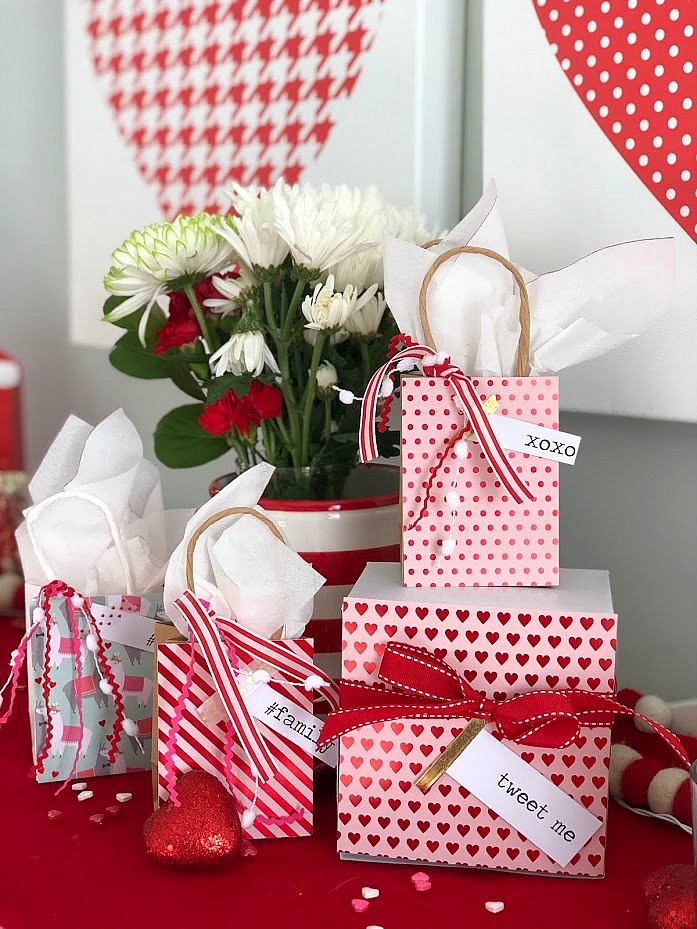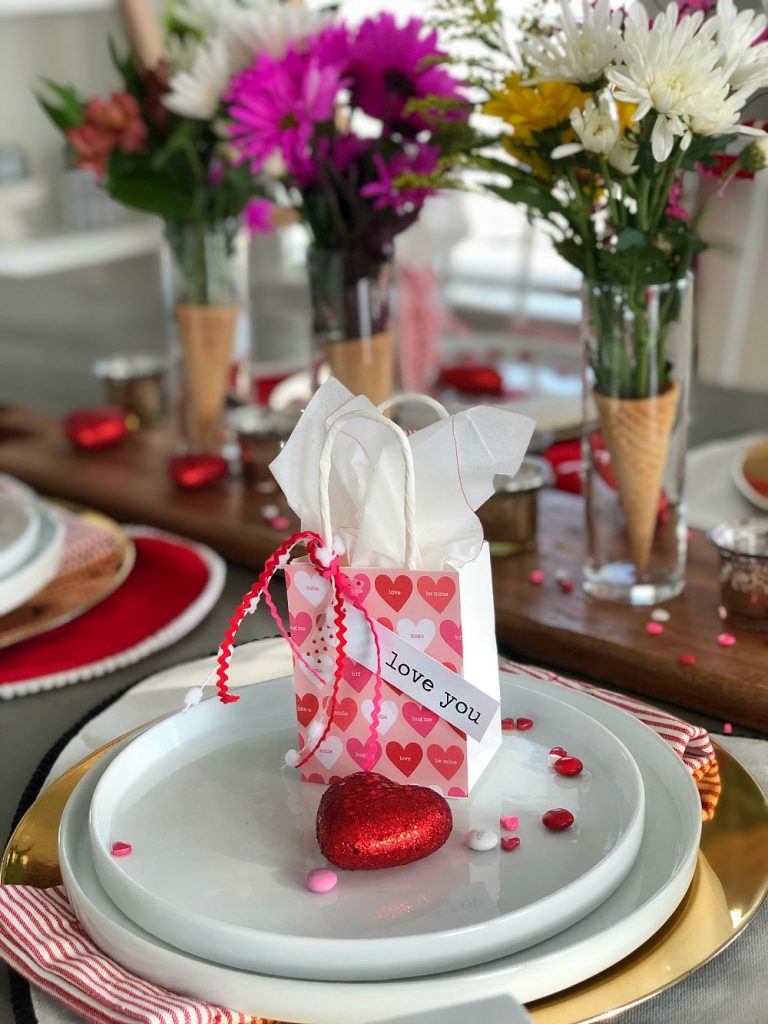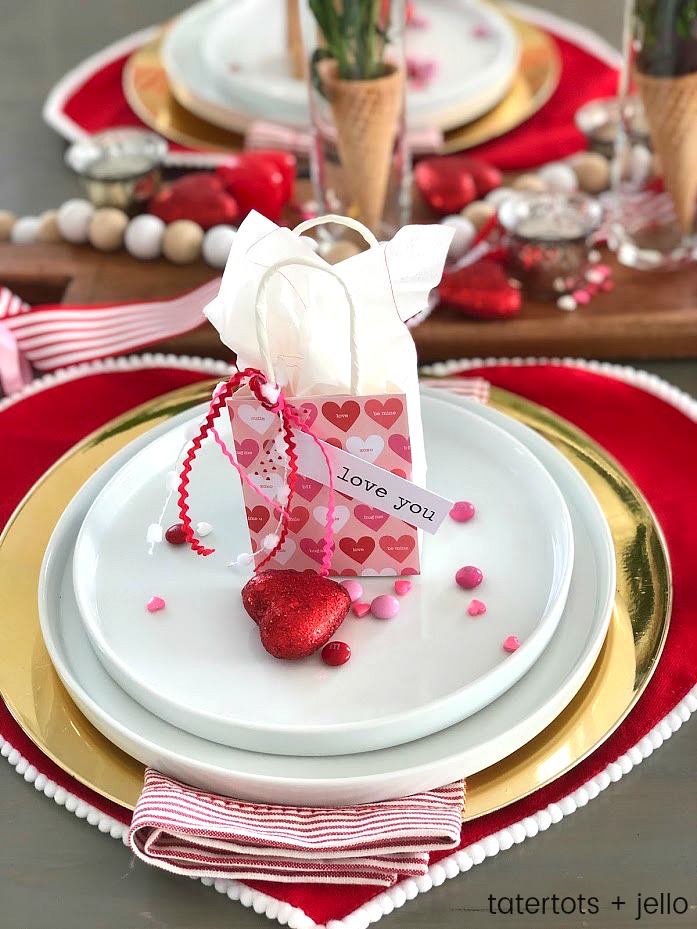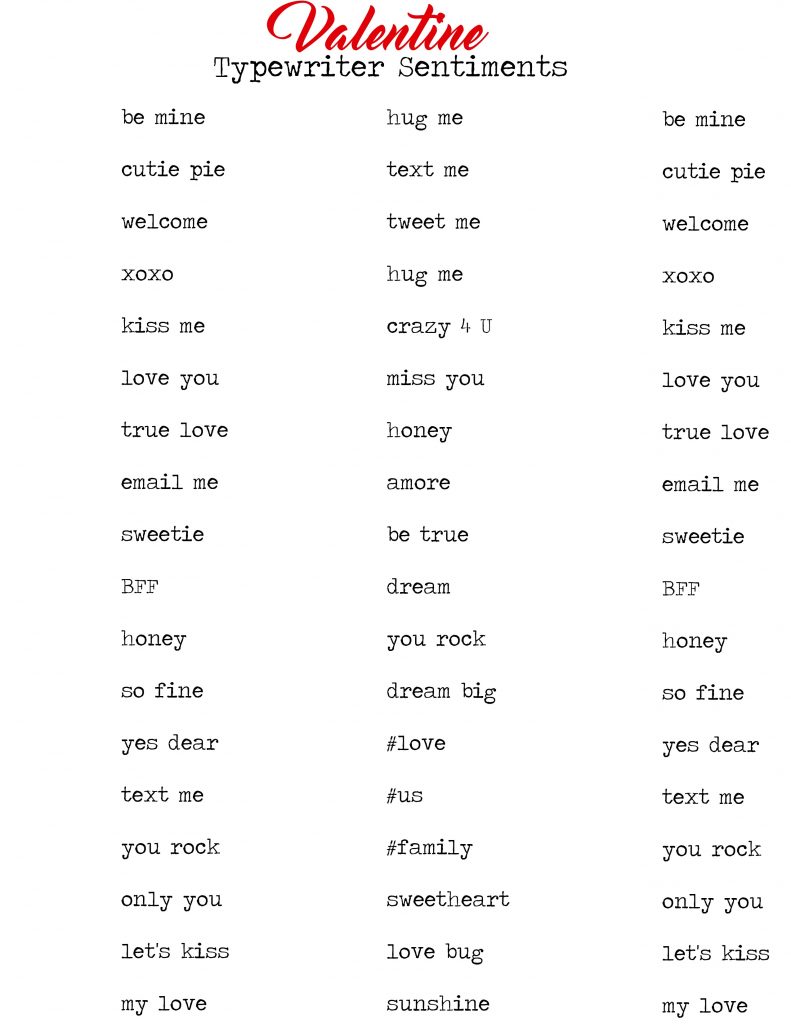 And if you are looking for fun ways to throw a Valentine's Day party for kids – check out my post!
5 Easy Ways to Throw a Valentine's Day Party for Your Kids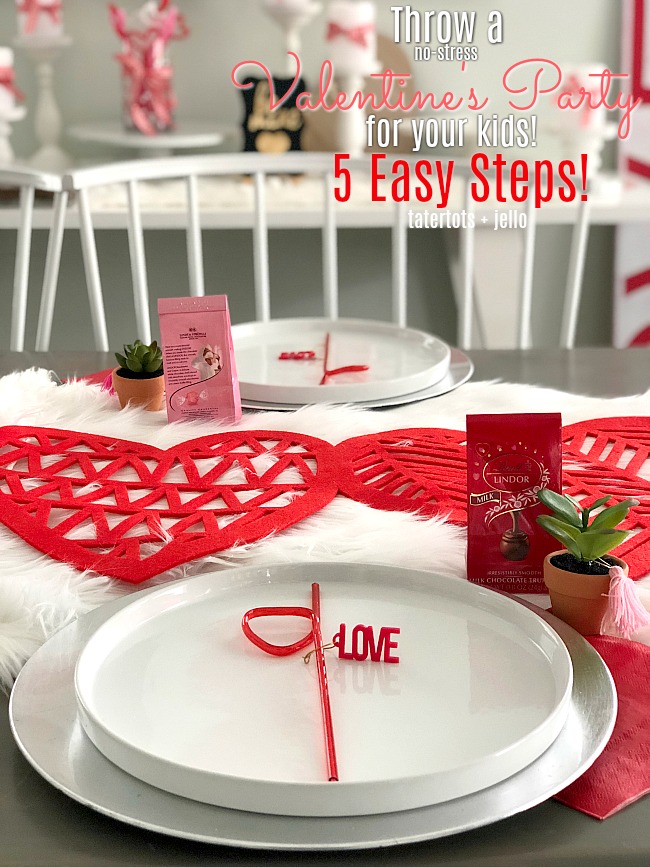 Be sure to check out the other Valentine's Day Three Ingredient projects. So much inspiration!!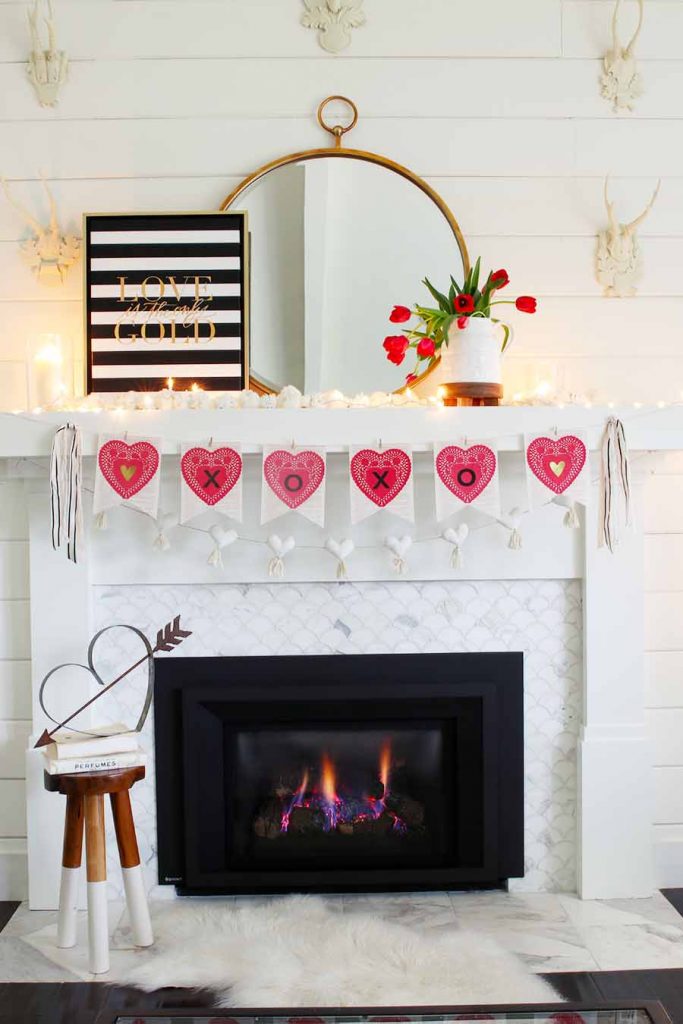 How cute is this DIY Valentine's Day Book Page Banner from Ashley @ Modern Glam Home? So cute!!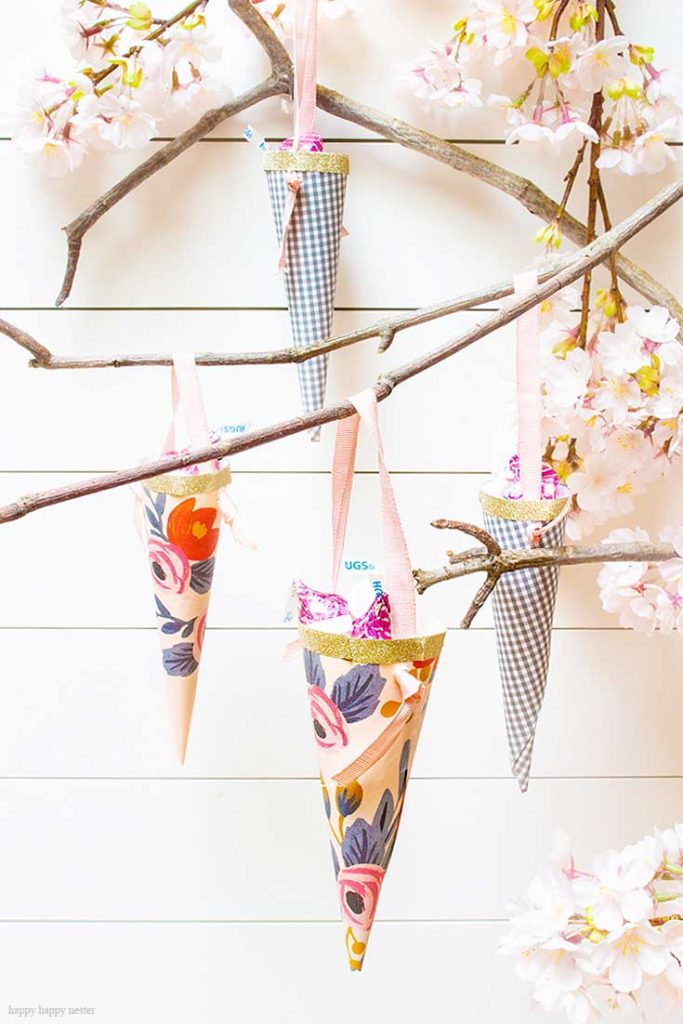 Make these pretty Valentine's Day Treat Paper Cones from @ Happy Happy Nester. What a great gift!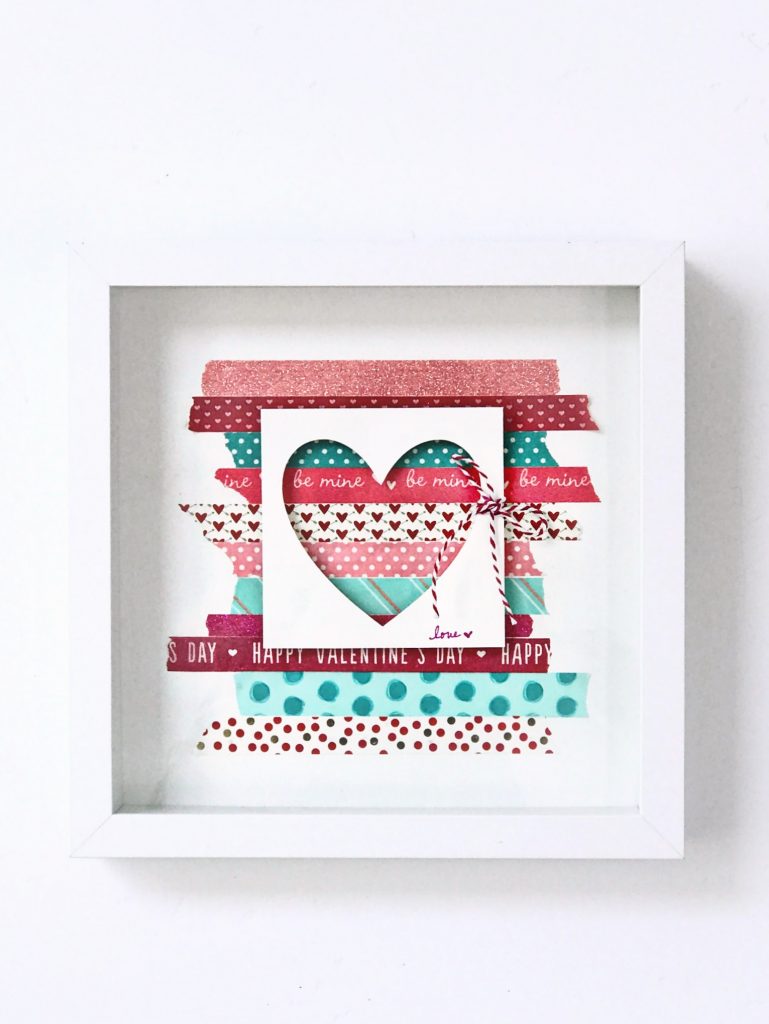 Decorate your home with this DIY Heart Washi Tape Art from @ Tauni Everett. I love that you can customize it with different colors and patterns of washi tape.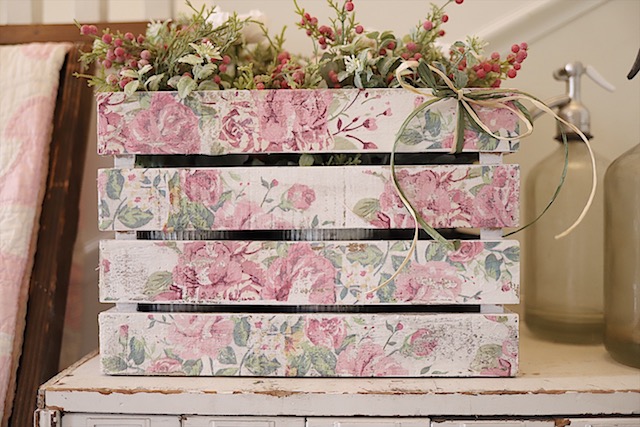 Make this DIY Valentine's Day Flower Holder from @ My 100 Year Old Home. I love that she decoupaged napkins on it! So creative!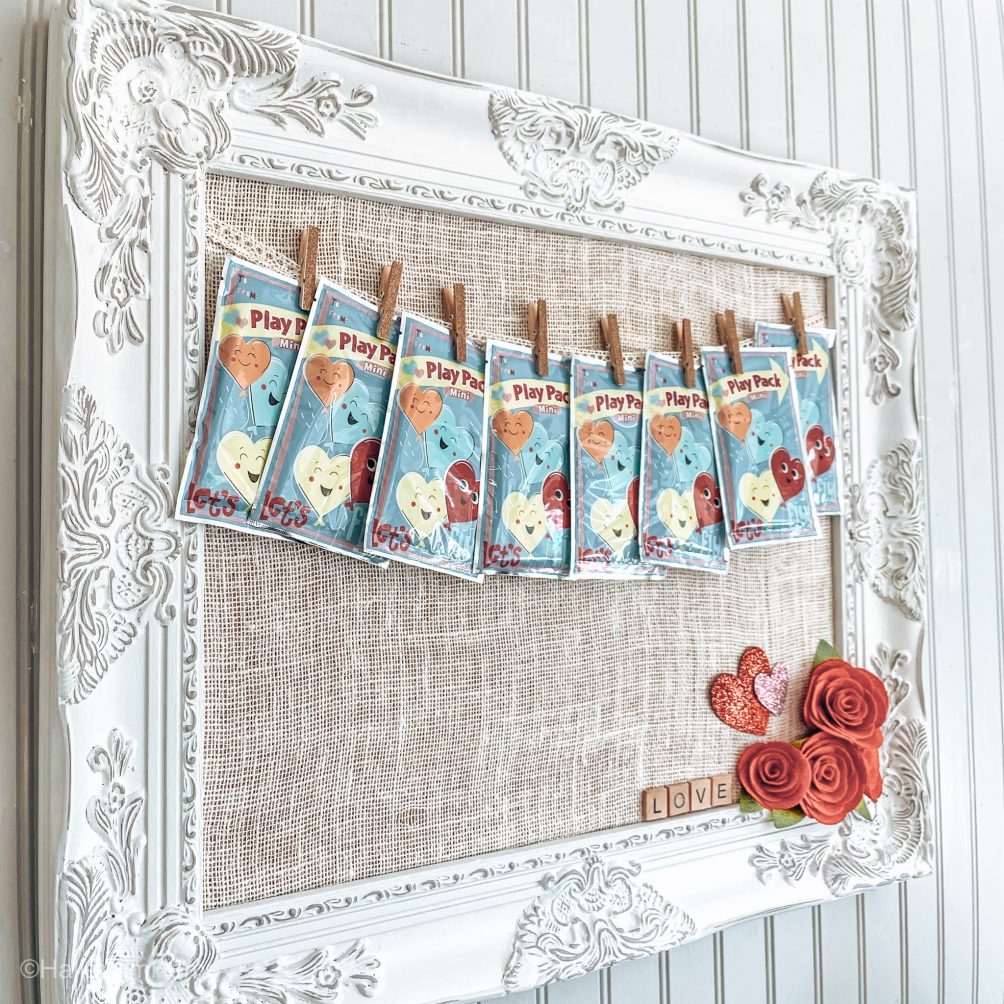 Make a Valentine's Day Bulletin Board @ Hallstrom Home. The neutral colors are perfect to keep up all year long!
Have a LOVELY Day!
xoxo