DIY Giant Farmhouse Winter Wood Snowflake. Celebrate Winter by making a gorgeous giant wood snowflake to hang up or place on your mantel!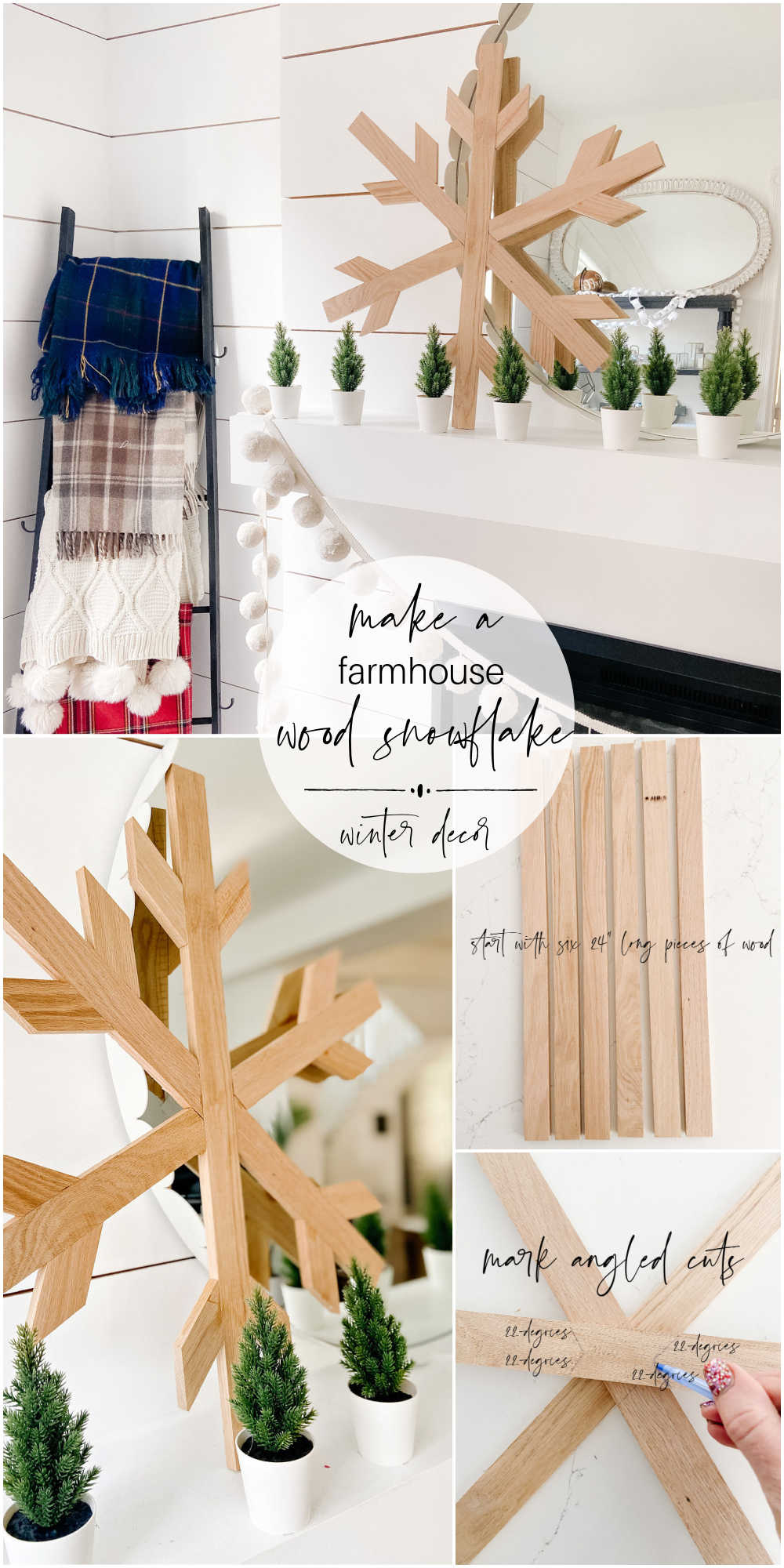 DIY Giant Farmhouse Wood Snowflake
Does your house feel a little empty when you take your holiday decorations down? This Farmhouse Wood Snowflake is the perfect solution to winter decorating woes!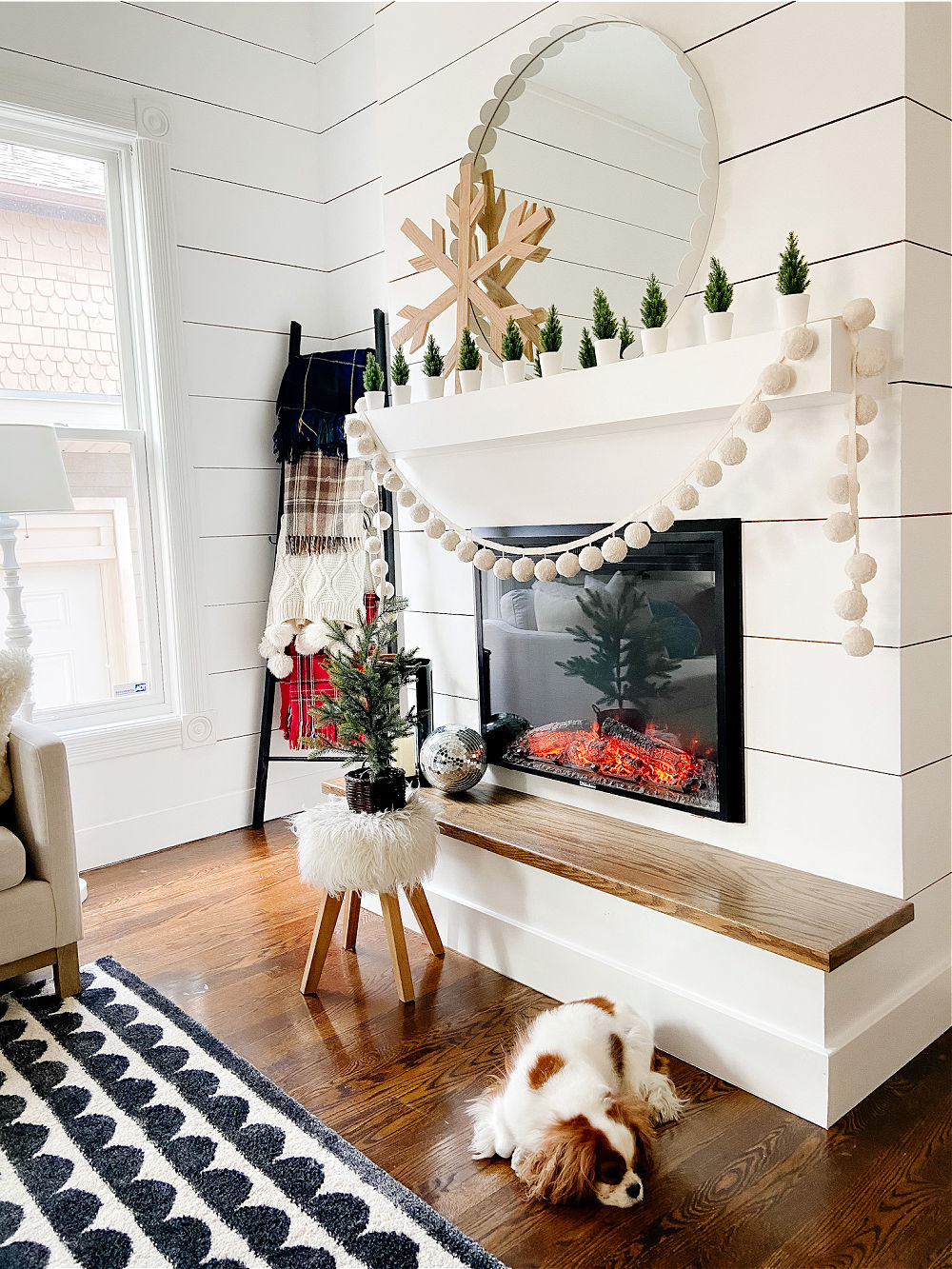 More Winter Decorating Ideas

DIY Giant Wooden Winter Snowflake // Tatertots & Jello
Winter Decorating Ideas in the Living Room // My 100 Year Old Home
Cozy Winter Decor My Way // Twelve On Main
Simple Ways to Add Warmth to Your Home // Lemon Grove Lane

Cozy, Scandi Inspired Faux Fur Stool Upcycle // The DIY Mommy
How I Decorate After Christmas // Modern Glam
8 Winter Decorating Ideas // Happy Happy Nester
A Giant Farmhouse Winter Snowflake is Inexpensive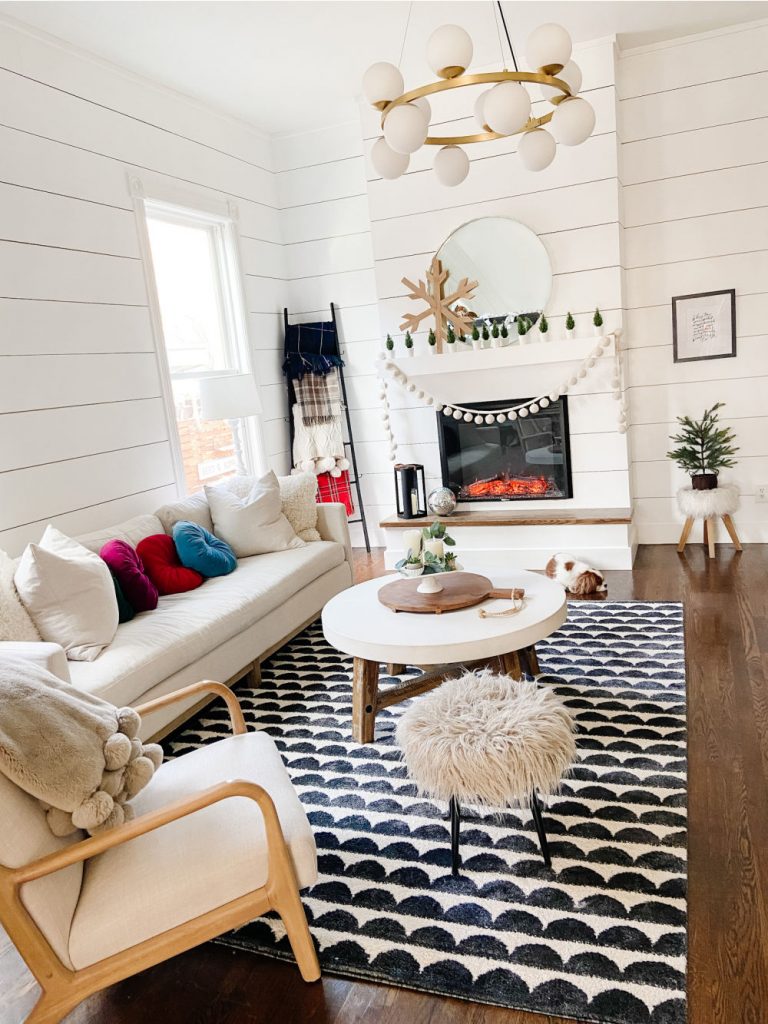 This giant farmhouse snowflake only costs a few dollars to create. You will love the way it looks in your home! All you need is a few pieces of wood,and some glue to create!
Customize the Size of Your Wood Snowflake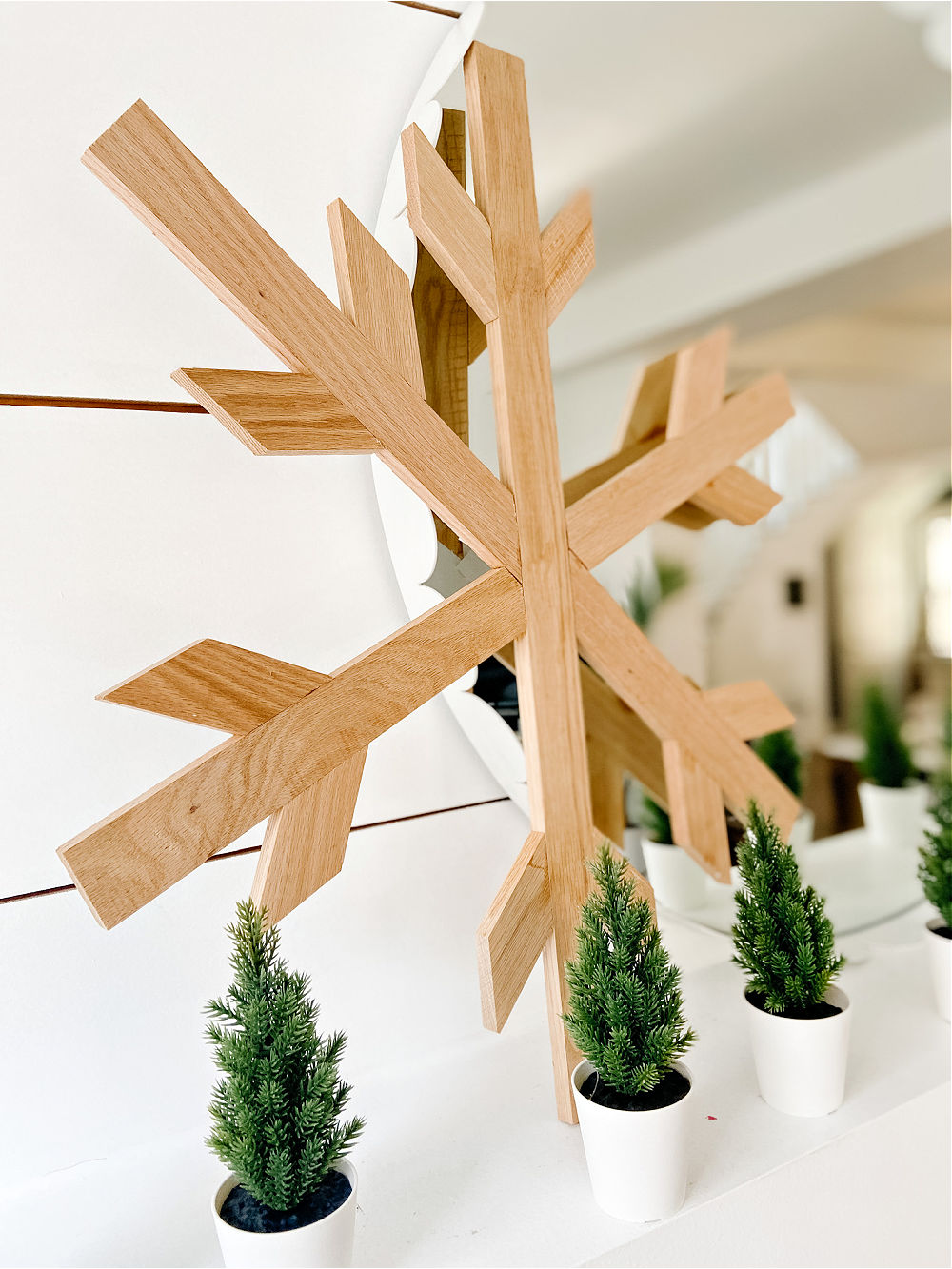 It's easy to customize the size of the wood snowflake you create! I used pre-cut balsam wood from Lowes. Each piece is 24-inches long. But you can use whatever length wood you want! Make a huge one for your porch! Make small ones to sit on shelves in your kitchen. It's up to you!
The Secret to Making a Giant Farmhouse Wood Snowflake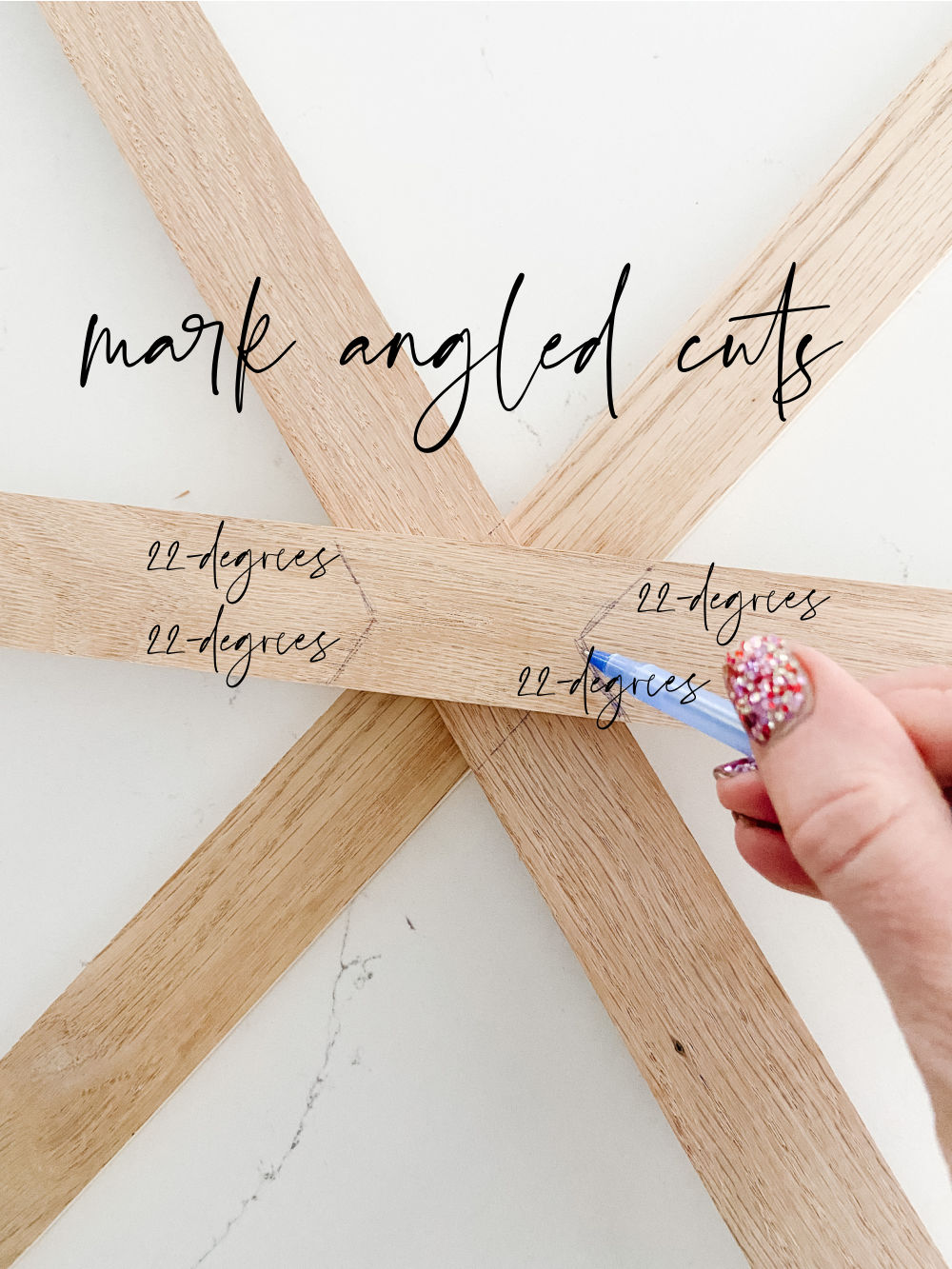 It's all about the angles. I figured out the angles and that's all you need to know to create this snowflake design. There are three main pieces of the snowflake. One piece is uncut. The other two pieces have angles that create the other arms of the snowflake. One arm has two 45-degree angles. The other has two cuts on each side of the arms that are each 22-degrees and meet at a point.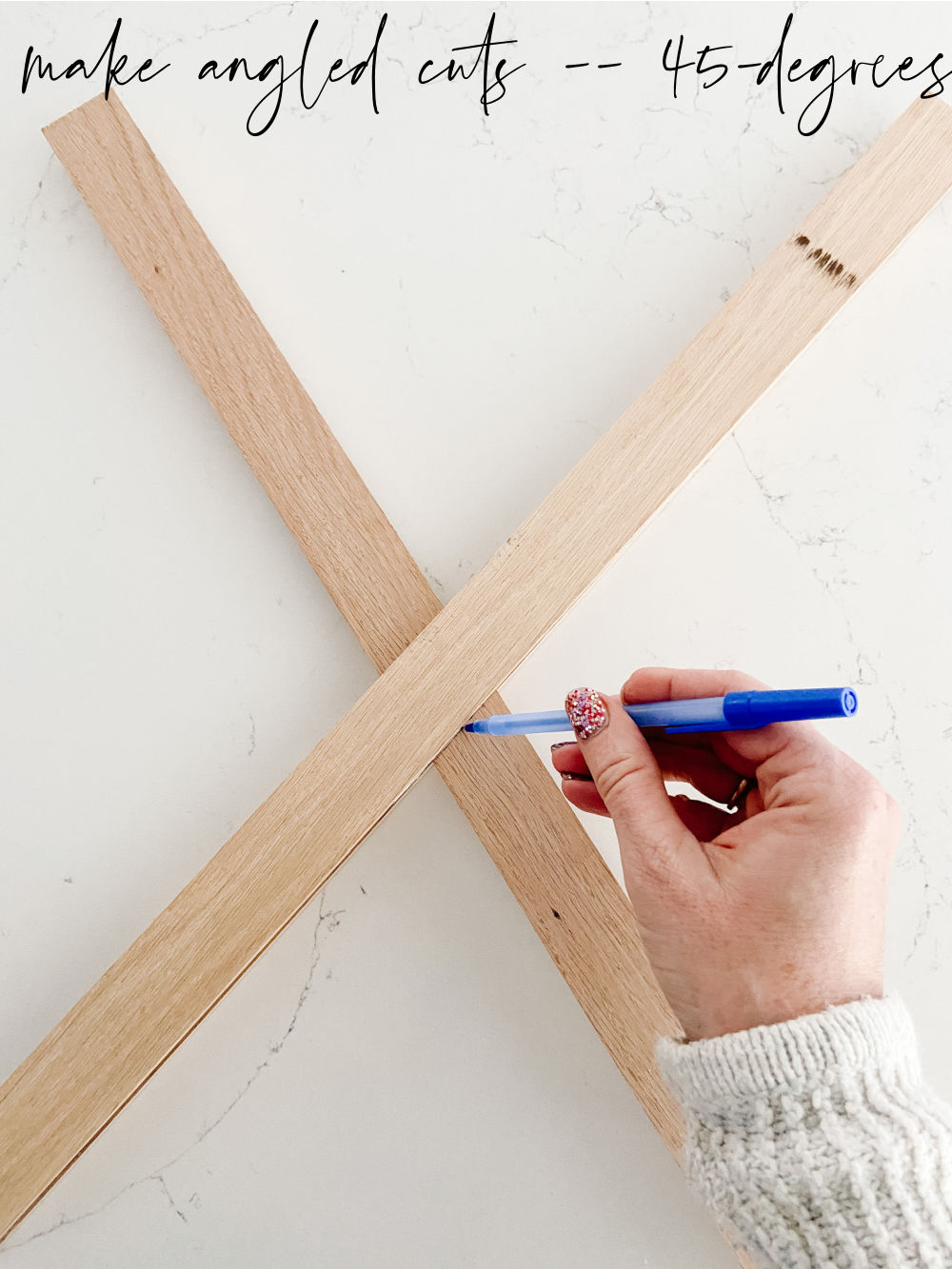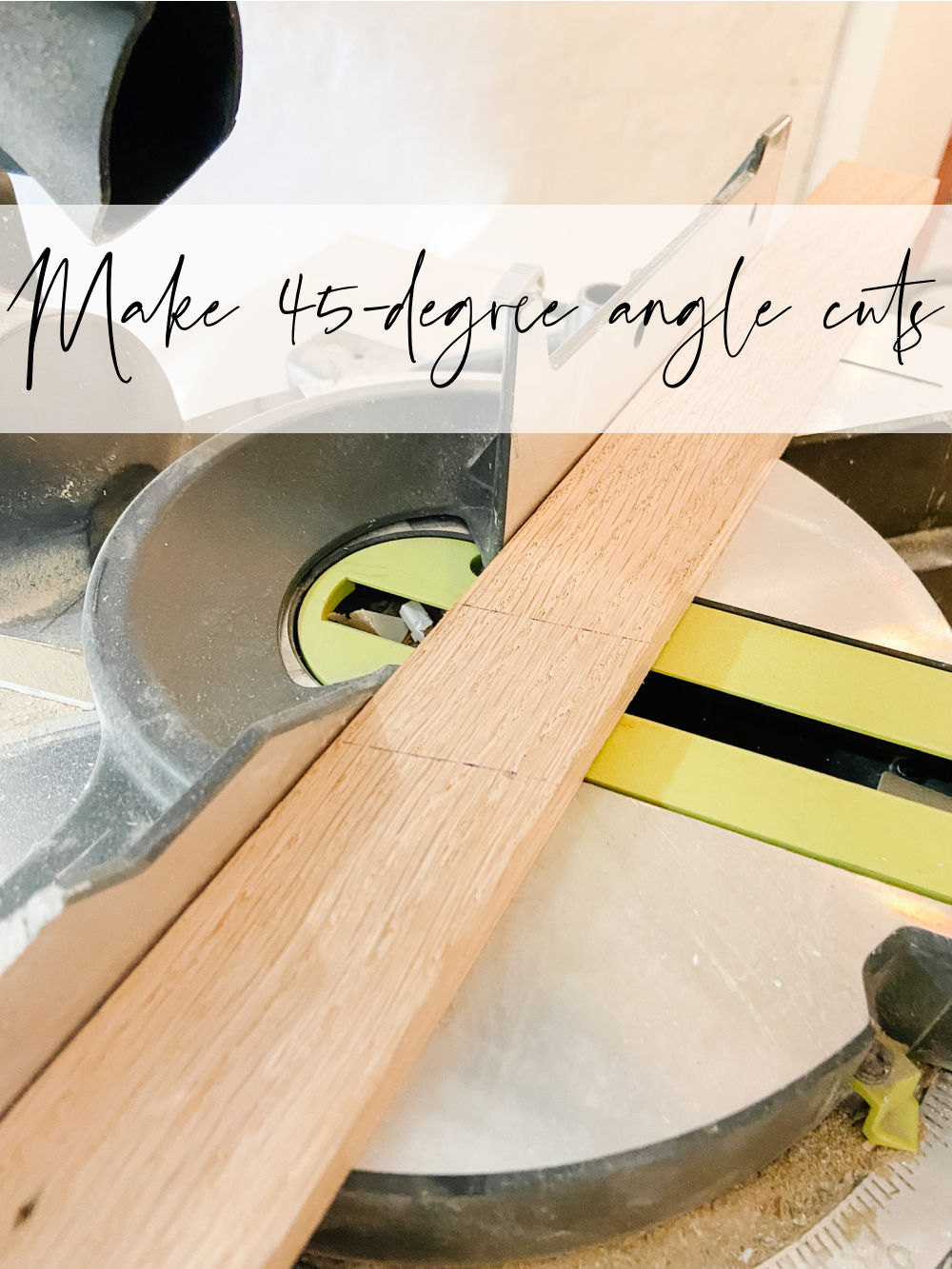 How to Cut the Pointed Snowflake Arm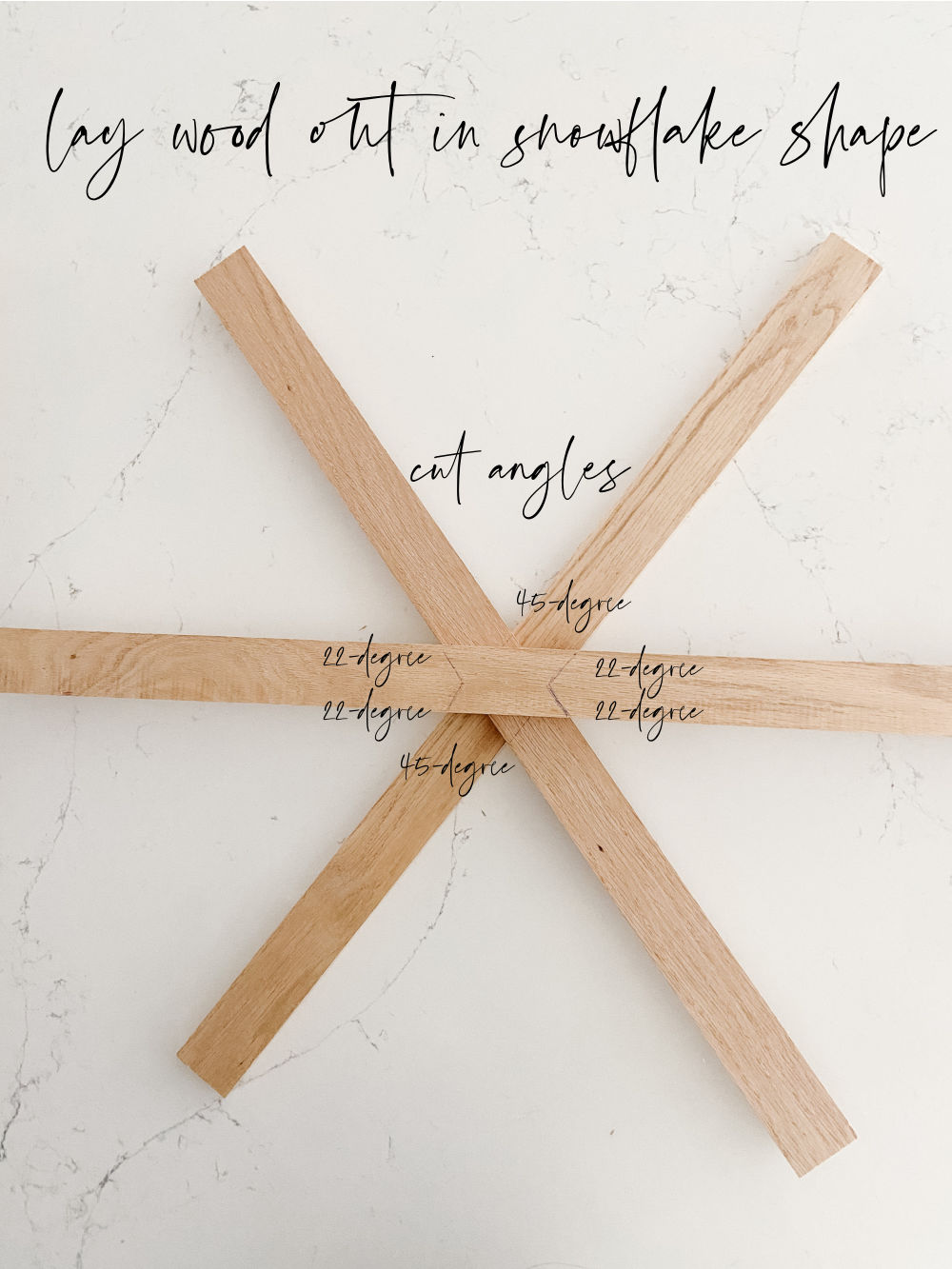 The trickiest part of the project is cutting the two snowflake arms that have a point in the middle. What you want to do is cut the entire piece of wood in half. Then take each of those two pieces of wood and cut each side at 22-degree, creating a point in the middle of the end of the wood.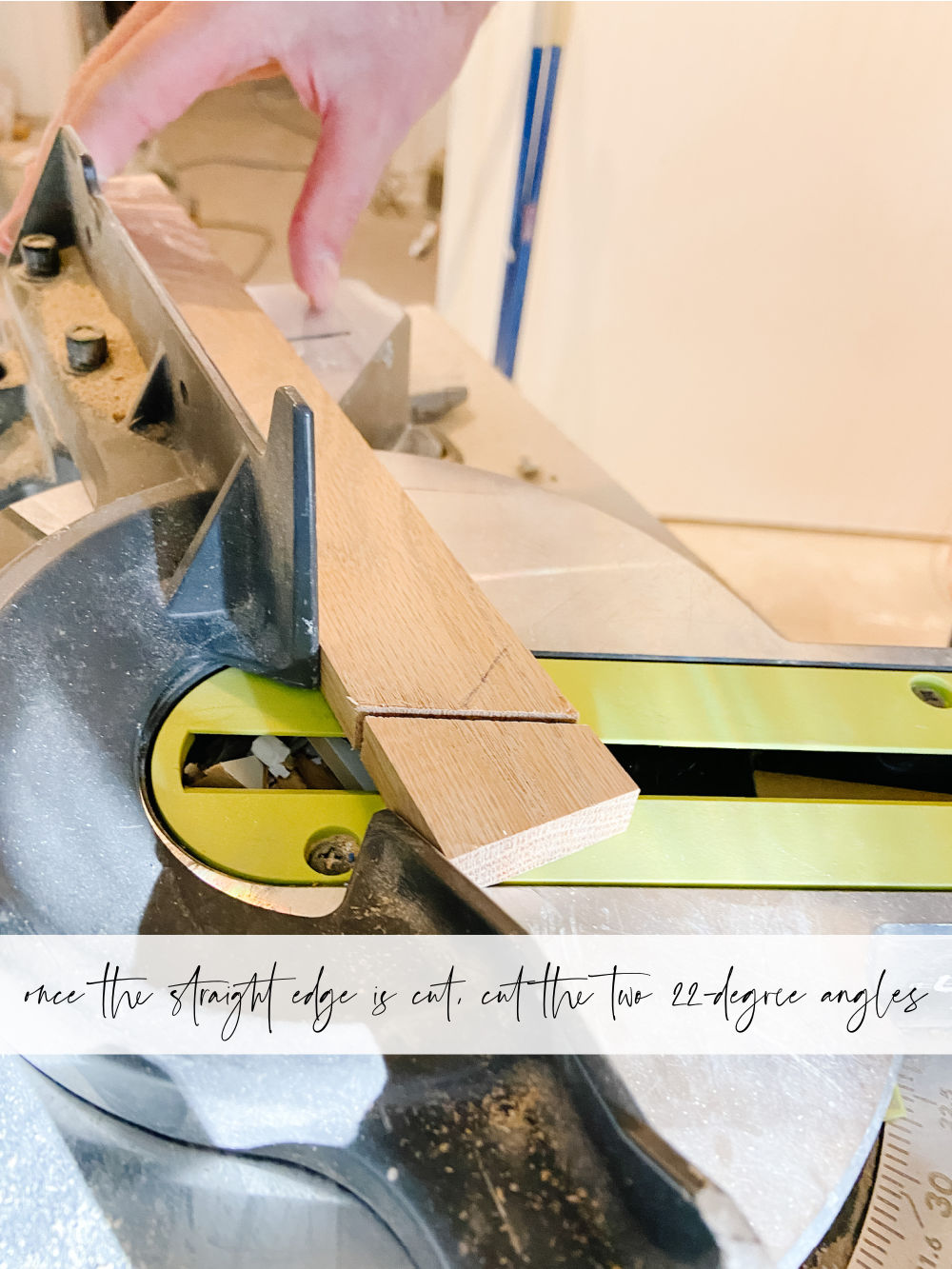 Cut the Snowflake Ends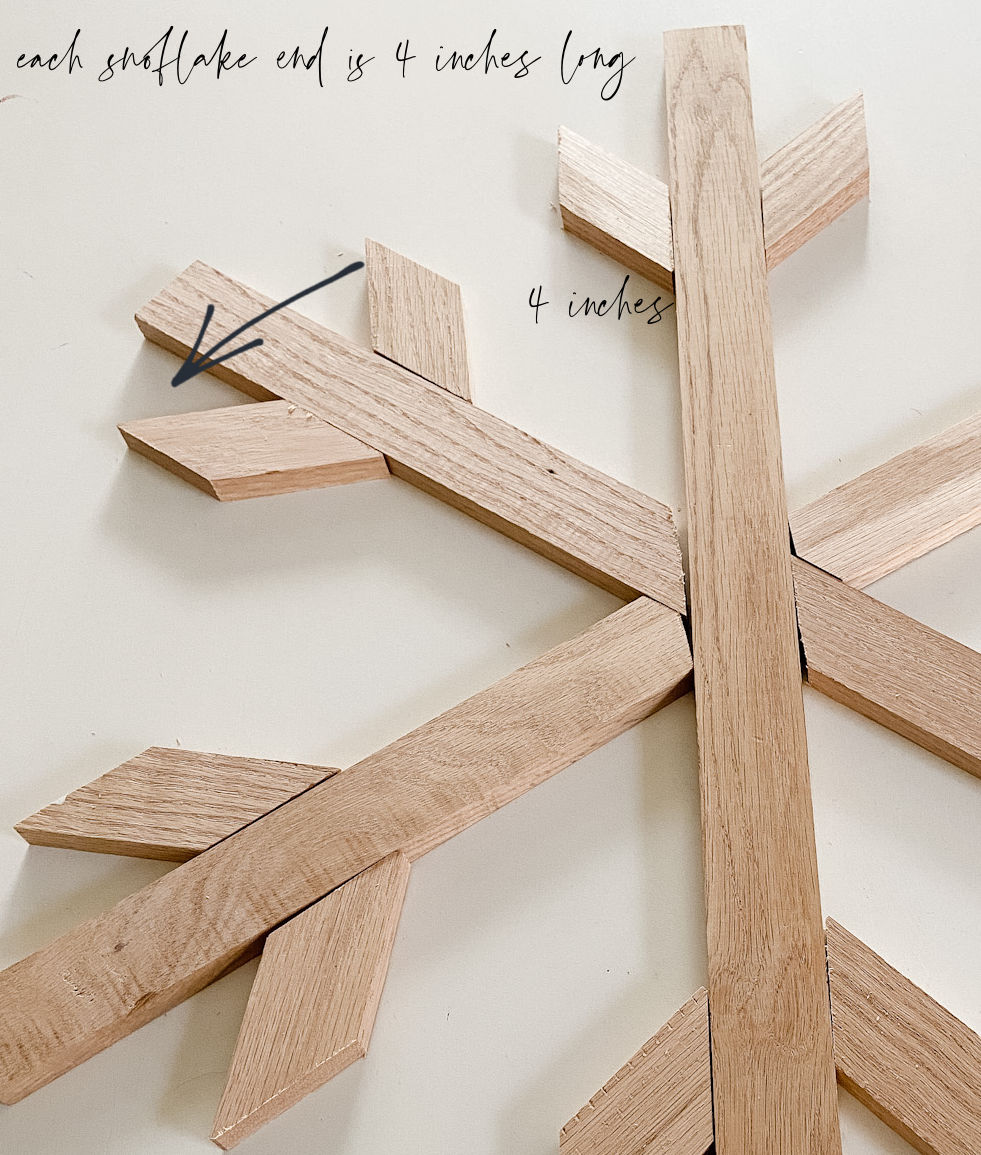 Each snowflake arm has two ends. Cut wood at 4 inch sections. Then cut each end of the 4-inch piece of wood at 45-degrees, parallel to each other. Each piece of wood has angles that match.
Glue Farmhouse WInter Snowflake Together
Now flip the snowflake over and put it on parchment or newspaper and glue the cut pieces together. You can use wood glue, E6000 or even hot glue. Note — I used E6000 and still had to supplement with hot glue. Wood glue would probably hold better. To make the joints sturdier you can glue a piece of wood or paper over the joint to give it a little more stability.
How to Make a DIY Farmhouse Winter Snowflake
Here is an easy to follow graphic you can pin for later. It has all of the cuts and steps to make this easy Winter Snowflake!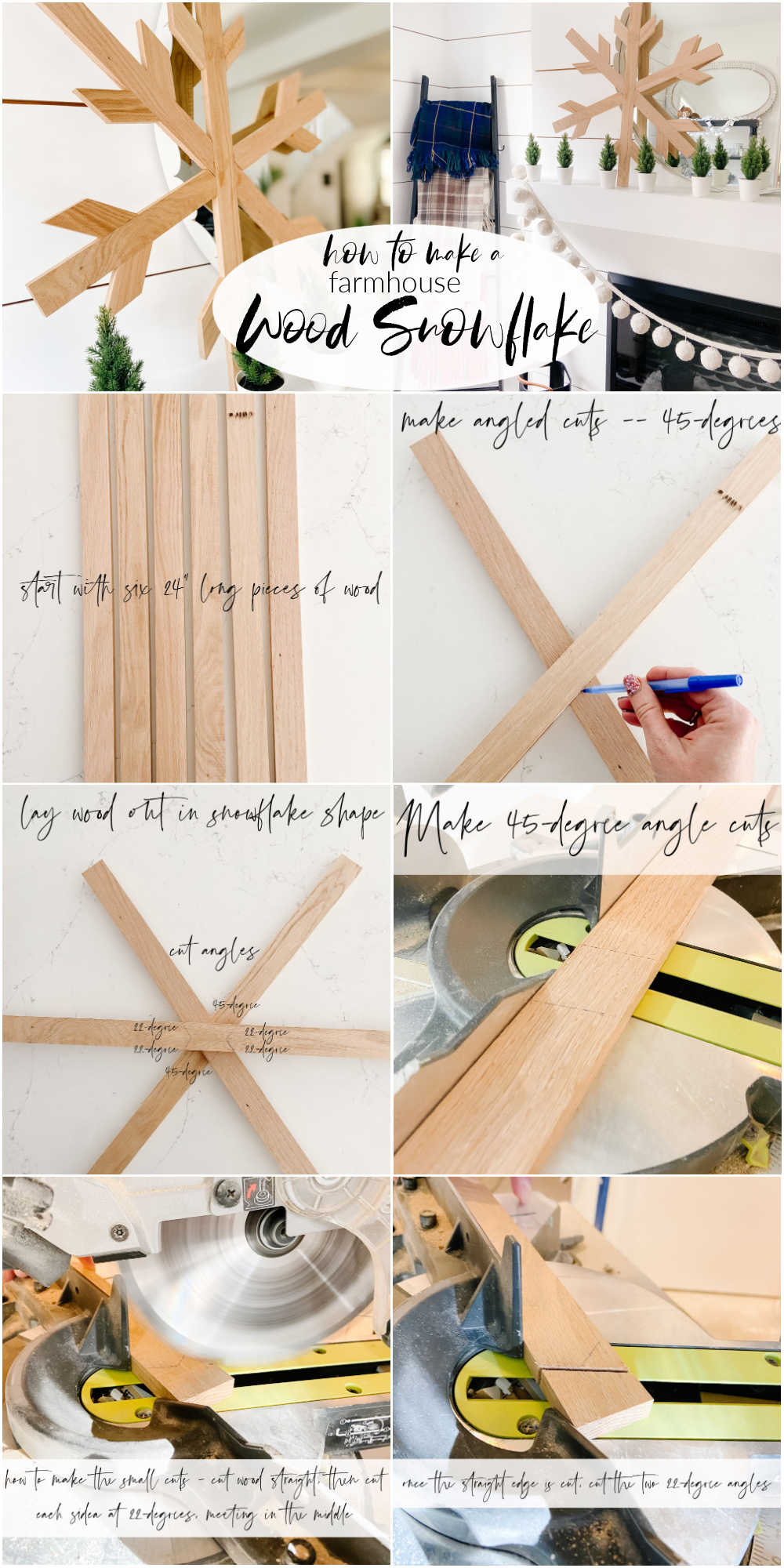 Enjoy Your DIY Farmhouse Winter Wood Snowflake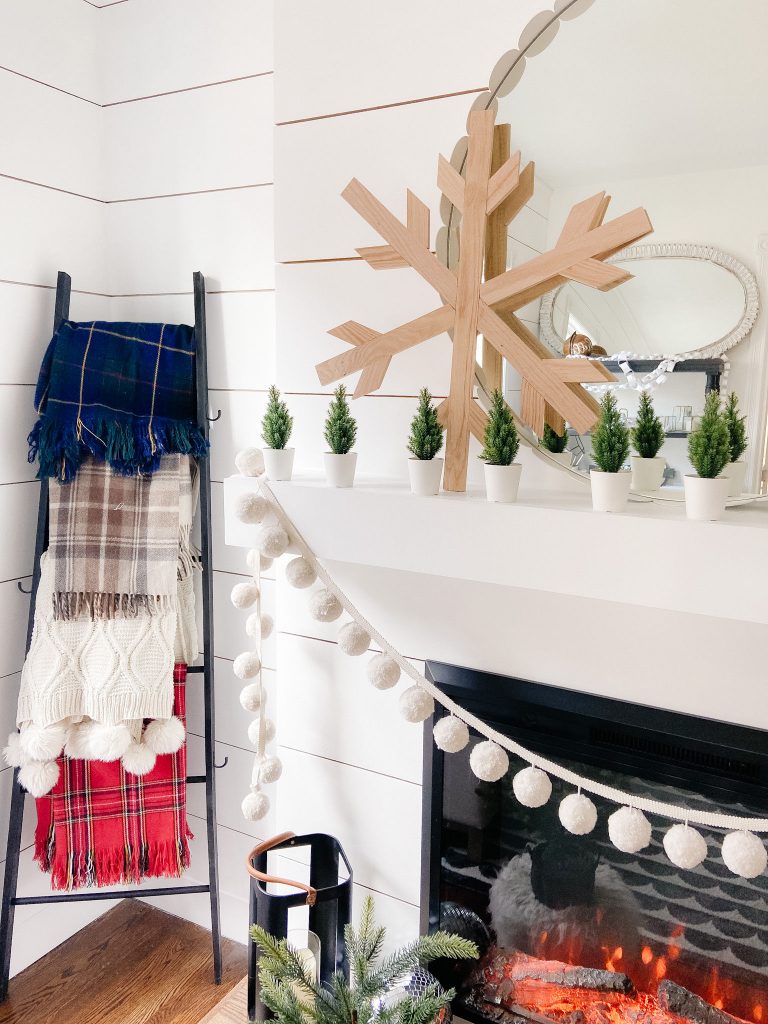 Put your farmhouse snowflake on your mantel, your porch or a shelf and enjoy some cozy winter decor!!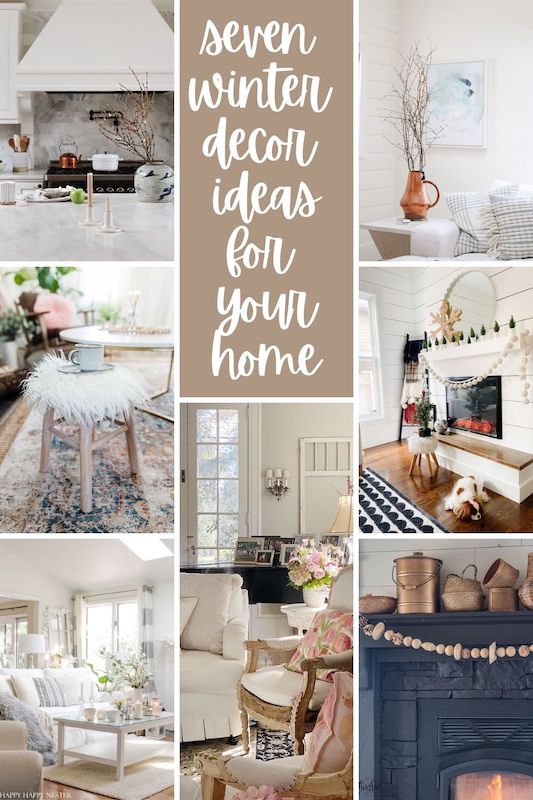 More DIY Winter Decorating Ideas
I love decorating with snowflakes for winter! Here are some other DIY snowflake projects!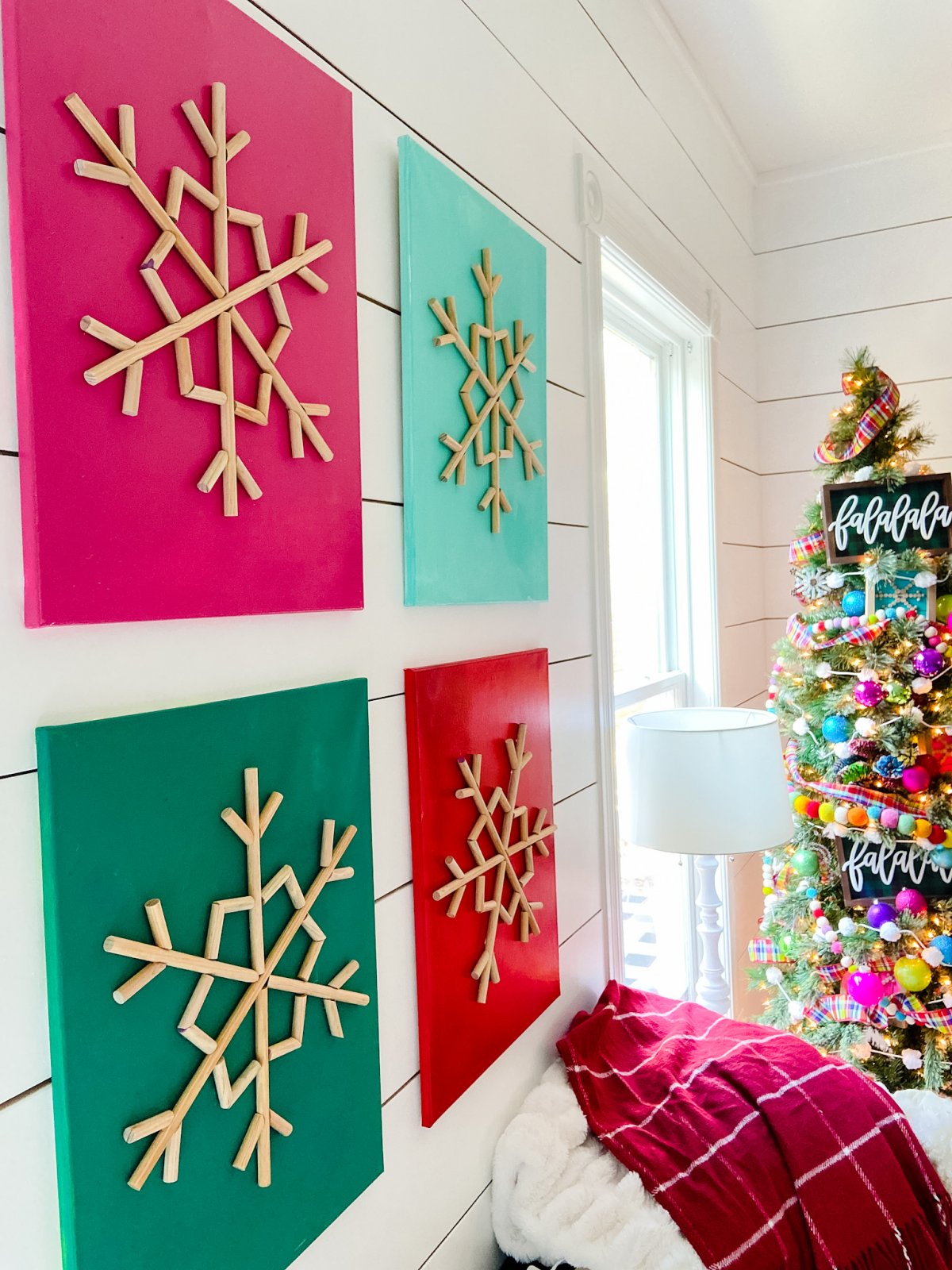 These wood dowel snowflakes are fun to make and you can paint the canvases any color you want. I think they would be so pretty painted black or even white for winter!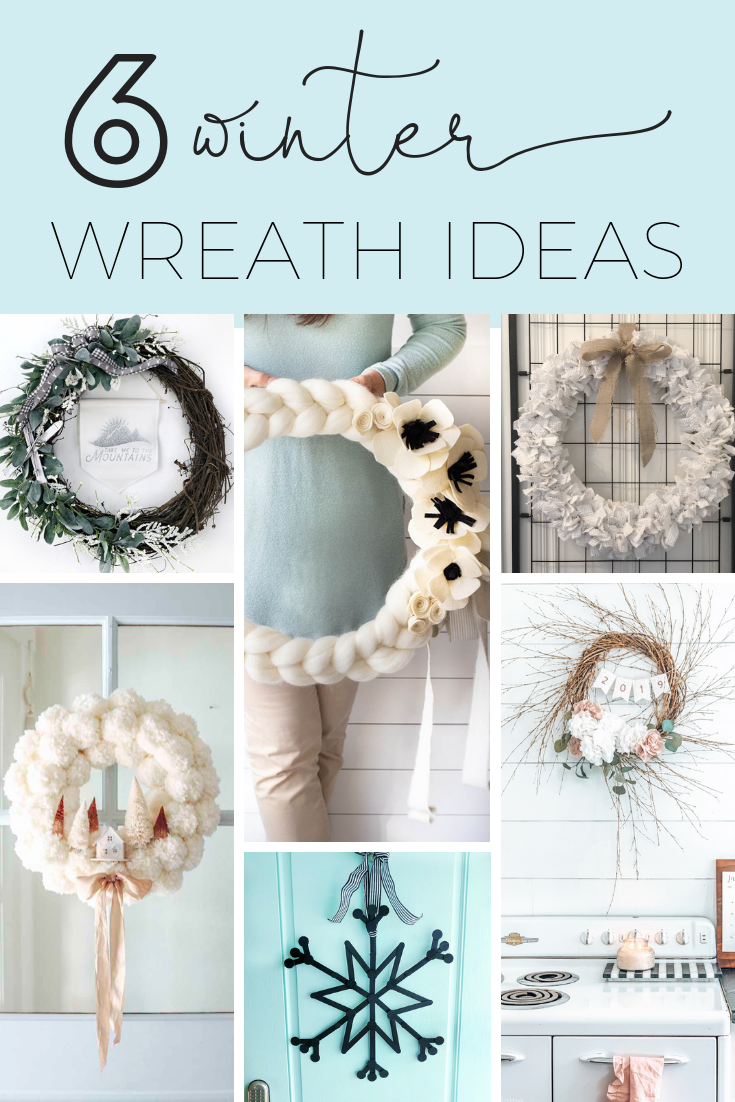 So many cute winter wreath ideas. The snowflake popsicle wreath is one of the most popular DIY's on my site and so fun to make with your kids!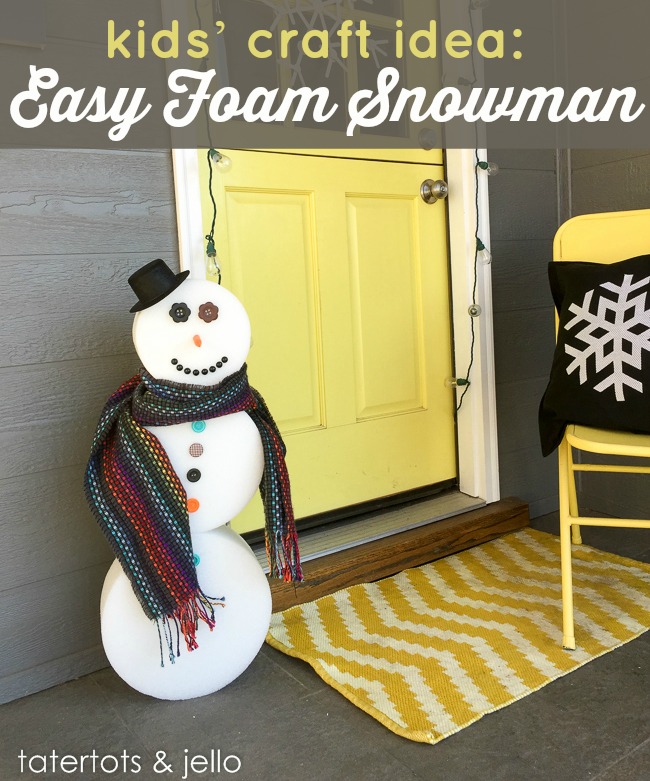 Another fun craft to make with the kids for winter!! Kids can dress their snowman however they want!
Have a beautiful day!
xoxo