Sometimes the best projects are the ones we do with our kids! With kid time in mind, today I'm sharing a fun, inexpensive winter project as part of the Floracraft Make It Fun Team. (#MakeItFunCrafts)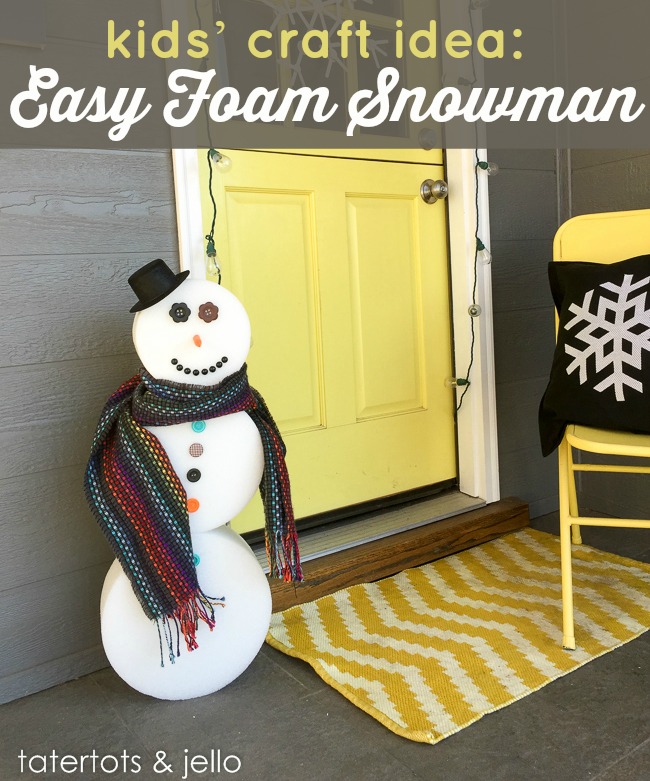 This is a great project to do with your kids on a wintry day … and it's something you can make inexpensively and easily.
I used three cake forms from FloraCraft: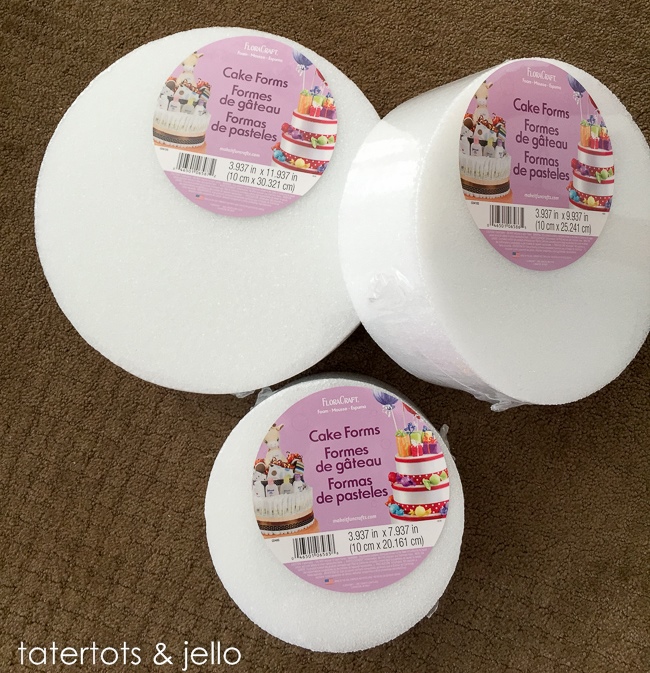 Then I rounded up a few things around the house and a few from the craft store:
bamboo shishkabob sticks
buttons
plastic rivets
jaunty doll hat
orange clay (for nose)
scarf
hot glue gun
Here's how we made it:
We thought about cutting the foam to make flat sides to make stacking easier. You might still want to try that, but we decided to simply stick shishkabob sticks (watch the pointy ends!) into each of the foam cake forms to stick them together.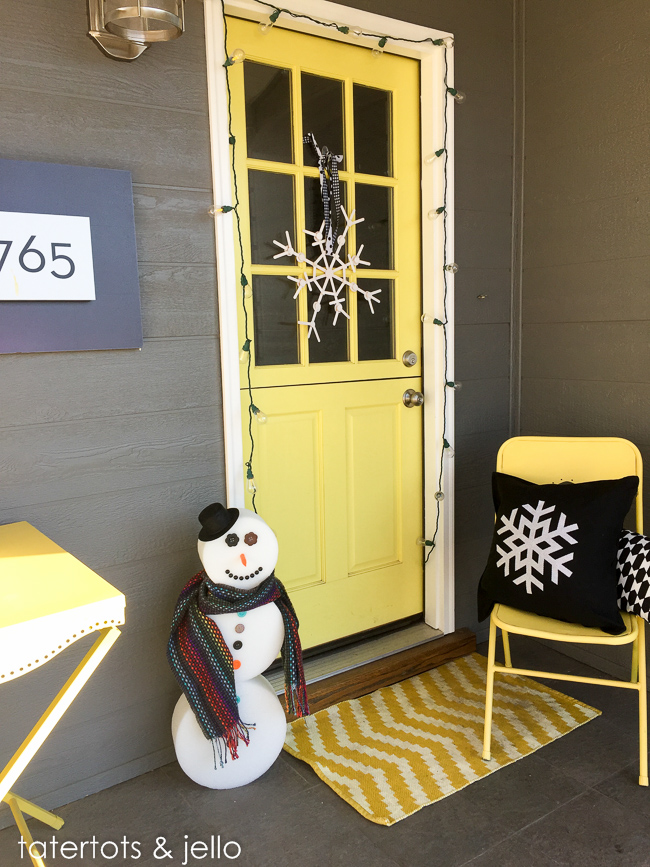 Our favorite trick was to use a pair of wire cutters to put two three-inch-long sticks towards the back of the bottom circle to make it stand upright. We simply adjusted the "legs" to make it stand straight.
We rolled a piece of the orange clay to shape it like a carrot, and then put about a 1 1/2″ length of shishkabob stick through the back center of the nose and pushed it carefully into the snowman's face.
We used the black plastic rivets for the mouth, and placed the buttons for the eyes and the buttons. The rivets stuck directly into the foam, but we used the hot glue gun to attach the buttons.
Finally, we added the hat with the hot glue gun and wrapped a colorful scarf around it!
We had a great time making something together, and now he lives on our porch.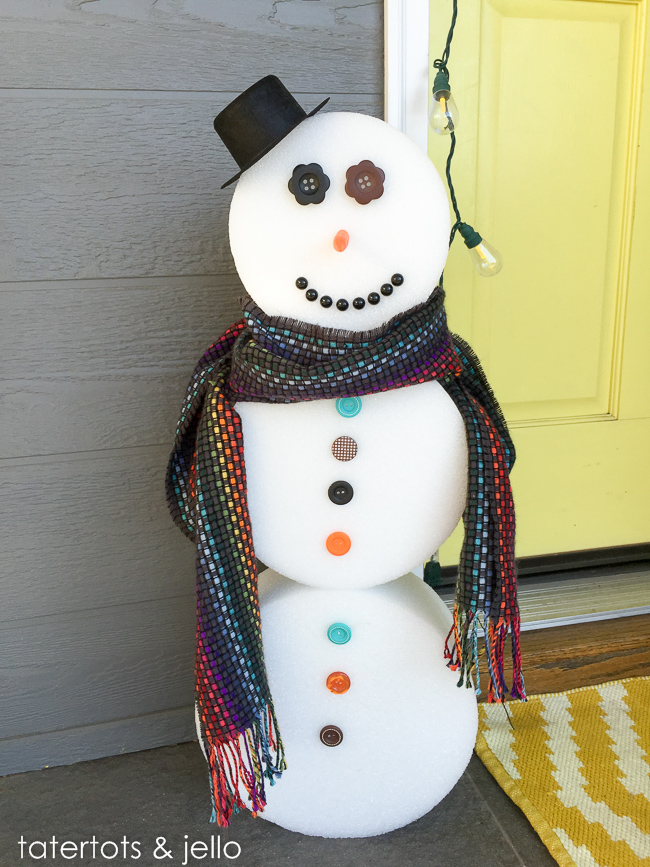 You can get all kinds of great foam craft ideas by visiting the Make It: Fun site and by following along with FloraCraft on their Pinterest boards and Facebook page, and be sure to check out the other projects the team made.
What are your favorite stuck-indoors kids craft ideas?
xoxo

This post sponsored by FloraCraft. See my disclosures.