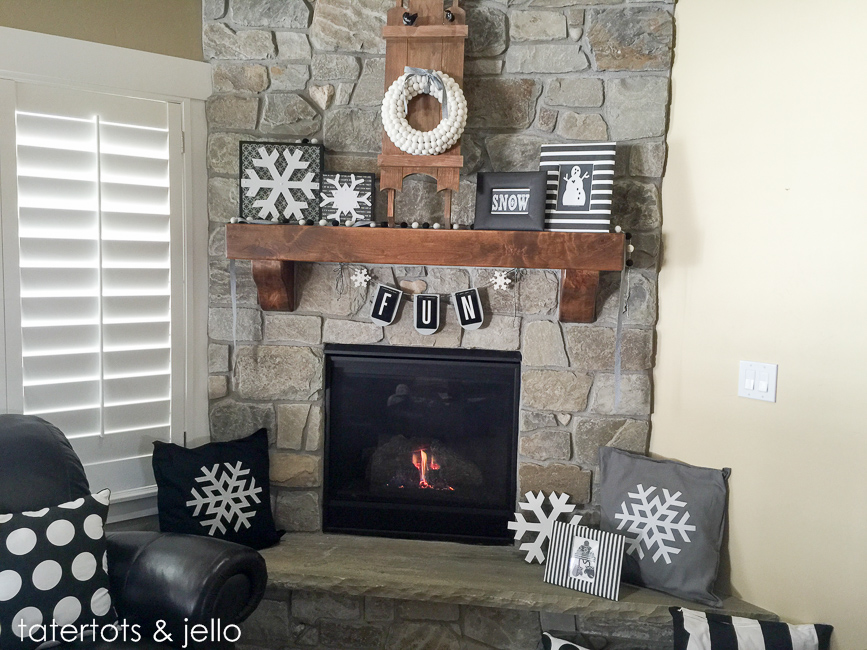 I usually hate this time of year. I love the snow until Christmas and then I'm ready for Spring!! But this year I've decided to embrace the snow. So I am sharing this snow-inspired mantel idea. It's perfect for this time of year.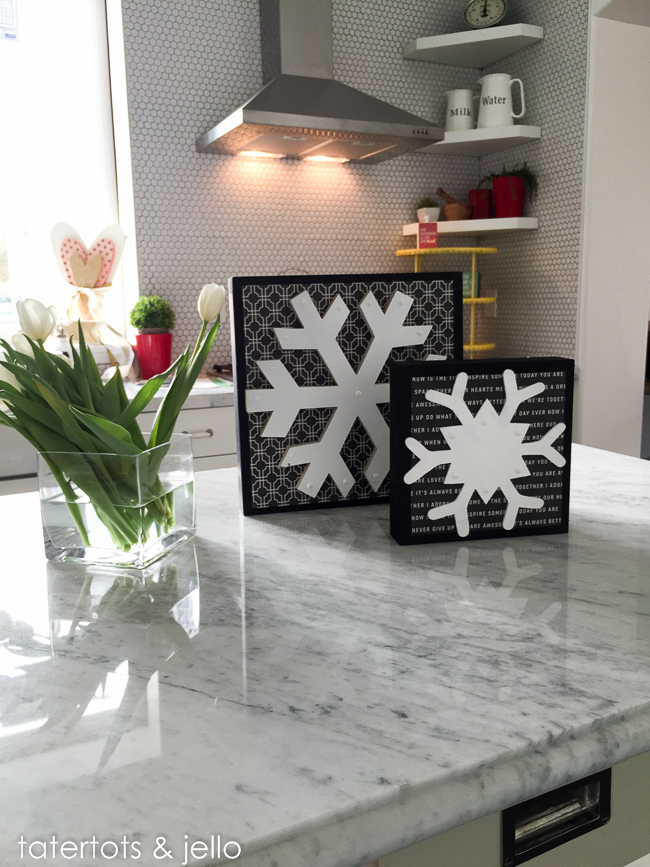 I took some paper from my Home+Made line and put it on a wood box from The Wood Connection that was painted black. Then painted some snowflakes, also from The Wood Connection white and hot glued them onto the wood boxes.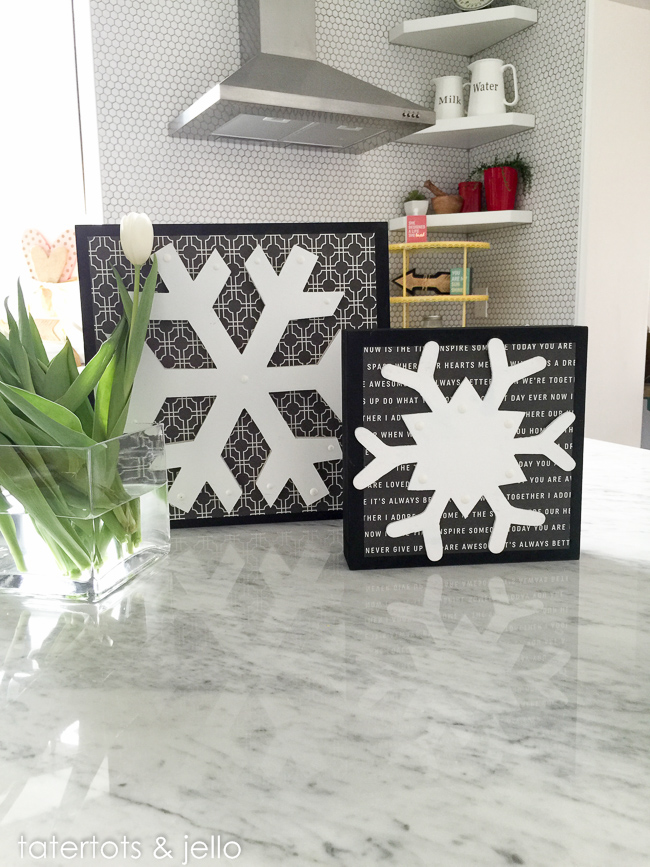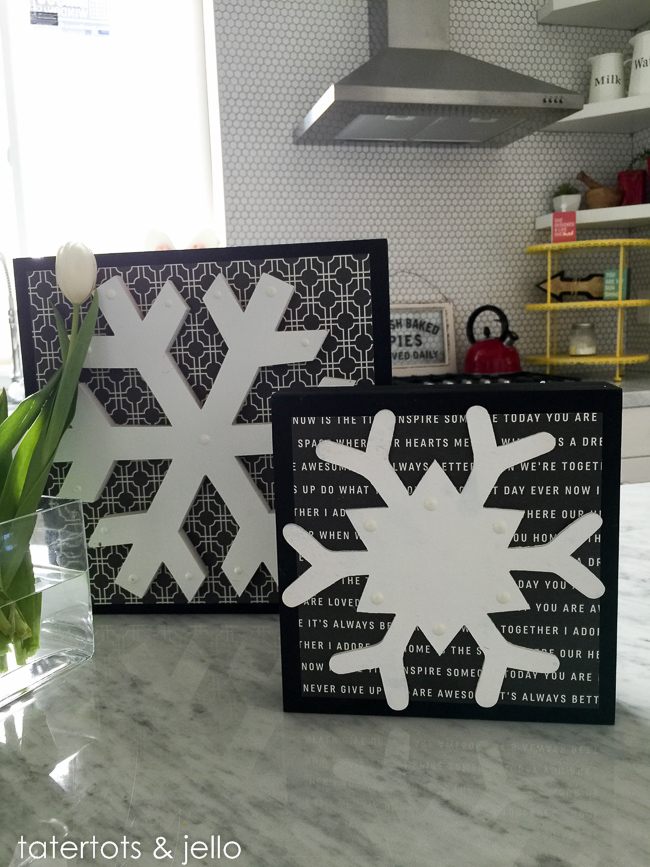 I think they're really fun with the snowflake pillows I cut out with my Cricut machine and ironed onto pillows for my porch at the 1905 Cottage !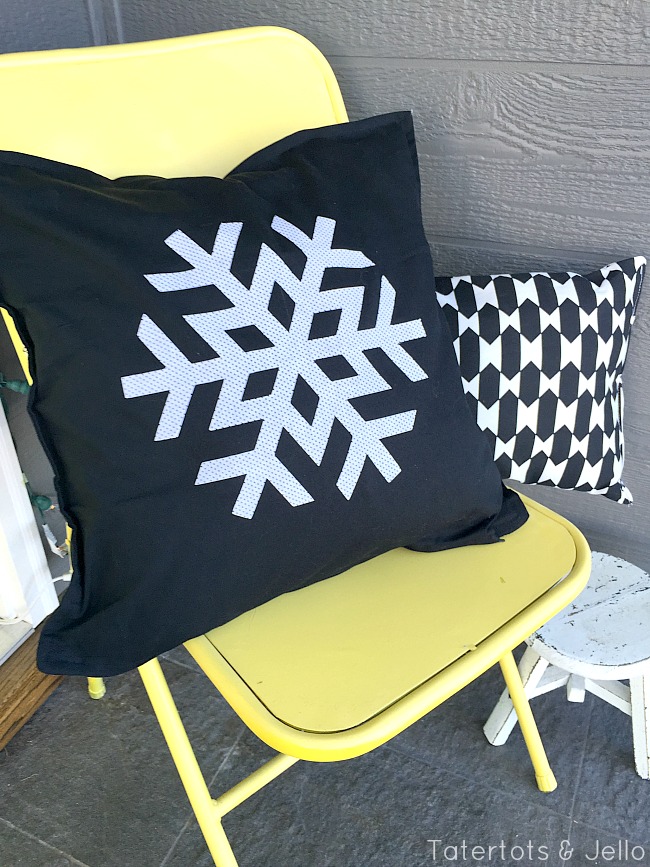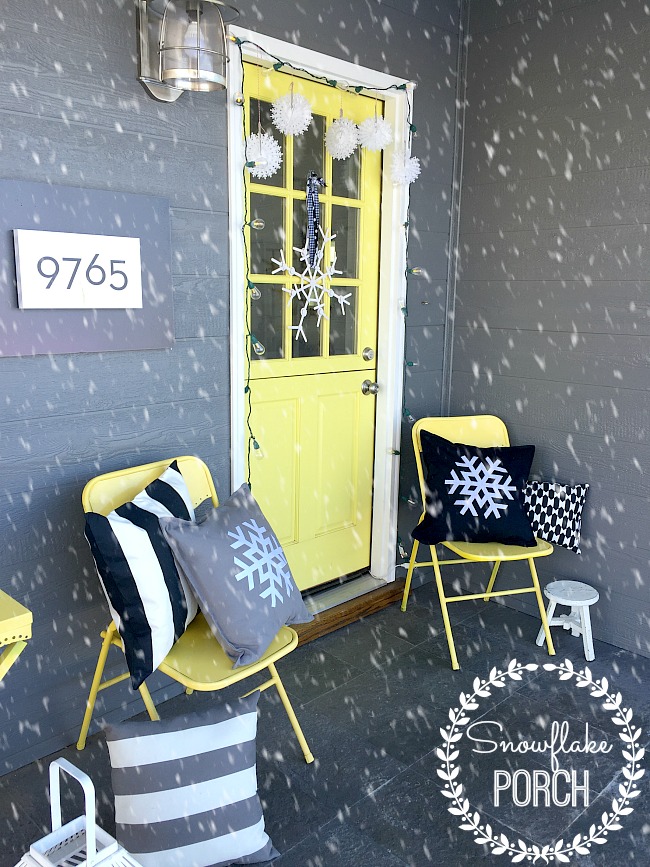 So instead of dreading the snow, embrace it with some fun Snowflake decor!
Have a wonderful day!!