I always get a little sad as I take down the Christmas decorations. It seems so bare. And sometimes it seems a little early to put Valentine's decorations up.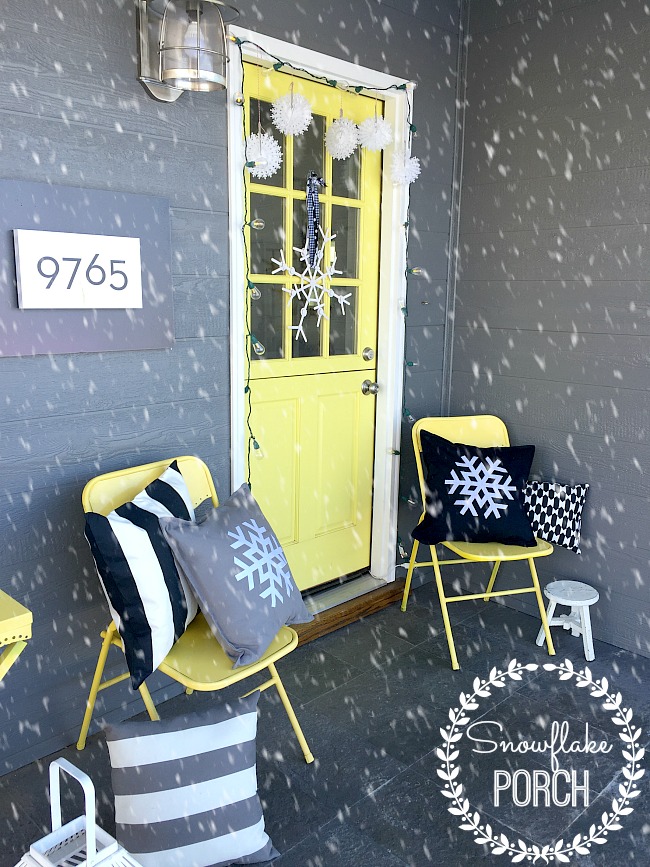 And my awesome neighbor Amy Dott and I have been working on some projects together. Here's one that we thought was fun — January Winter Decorating with Snowflakes!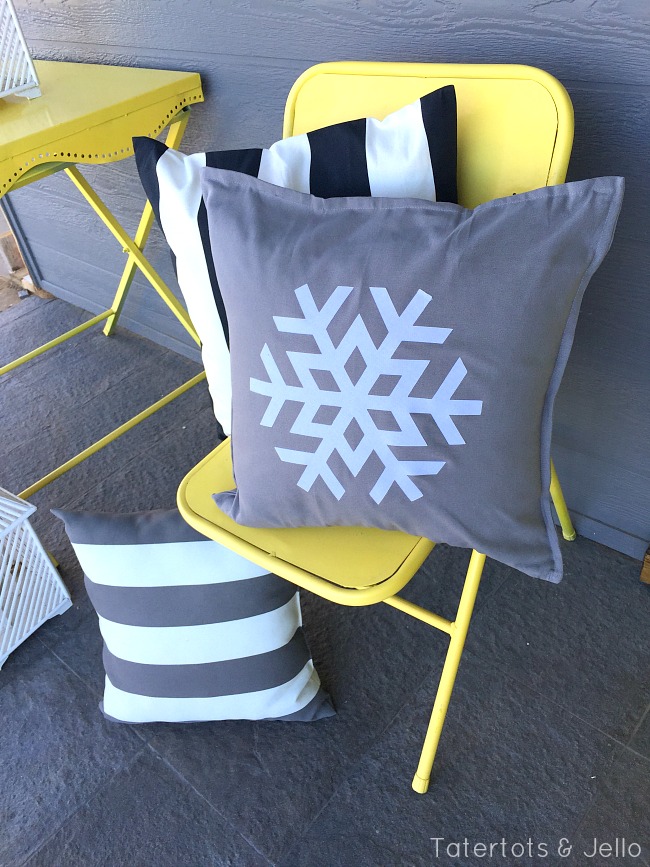 I think the black and white with the yellow at the cottage is so fun! We used my Cricut Explore machine to cut out snowflakes and ironed them onto pillow covers.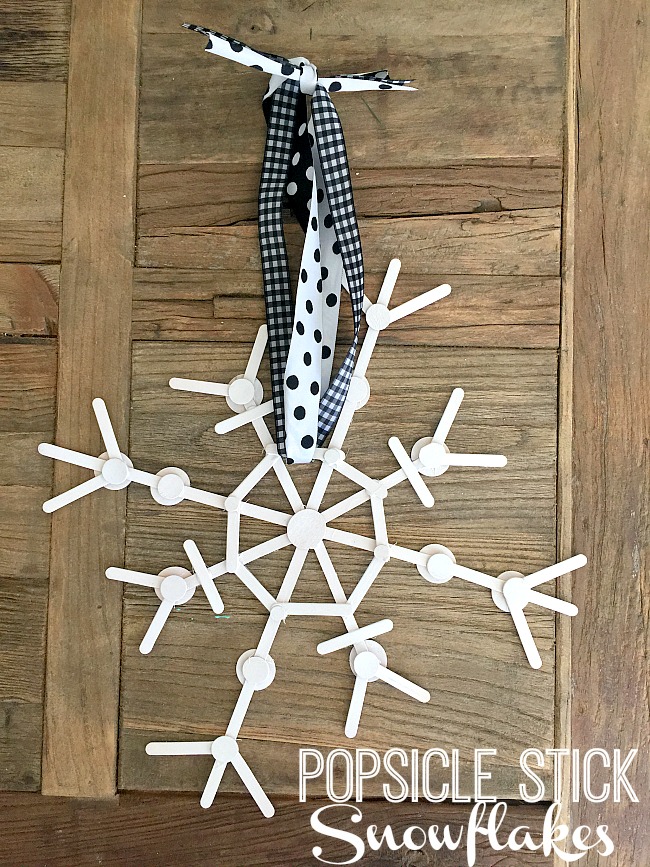 And made a big snowflake out of popsicle sticks. It's a really fun activity night to do with your kids. You can buy different sized popsicle sticks at any craft store.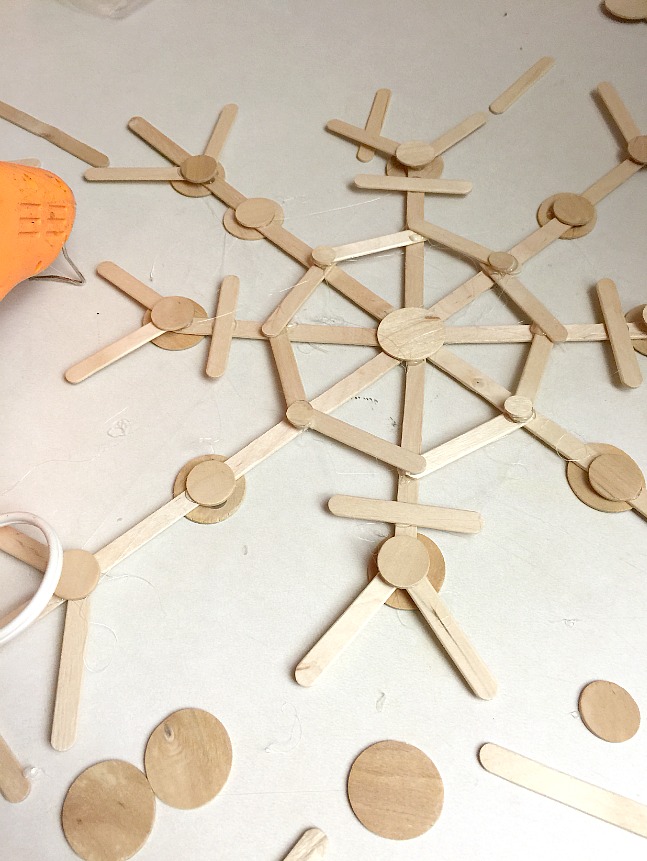 And we found that the best way to put the snowflakes together was with a glue gun. You can have the kids lay out their popsicle designs and then have you or another adult glue them together. It's fun to see the different designs that kids think up!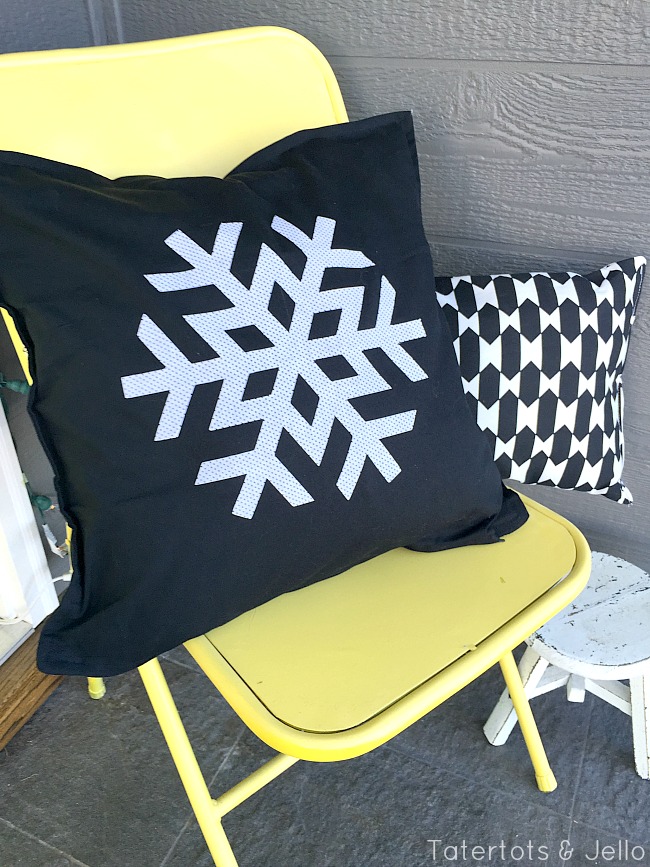 And here are a few tips if you are looking to cut out fabric with your Cricut Explorer.
Use the thick cut blade.
Use a super sticky mat
And the best product we found to iron on the fabric is Heat and Bond Ultra Bond. They sell it at Walmart.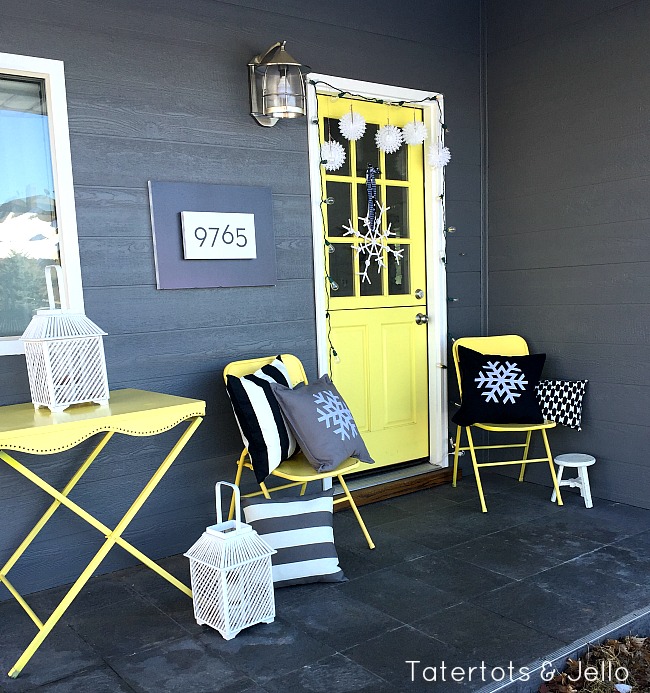 How do you decorate after Christmas? Do you decorate for Winter or go straight into Valentine's Day?
Have a Beautiful Day!
xoxo