Tatertots and Jello: My 19 Favorite Crafts and Recipes. Looking back at 2020 here are some of my favorite crafts and recipes I've shared this year!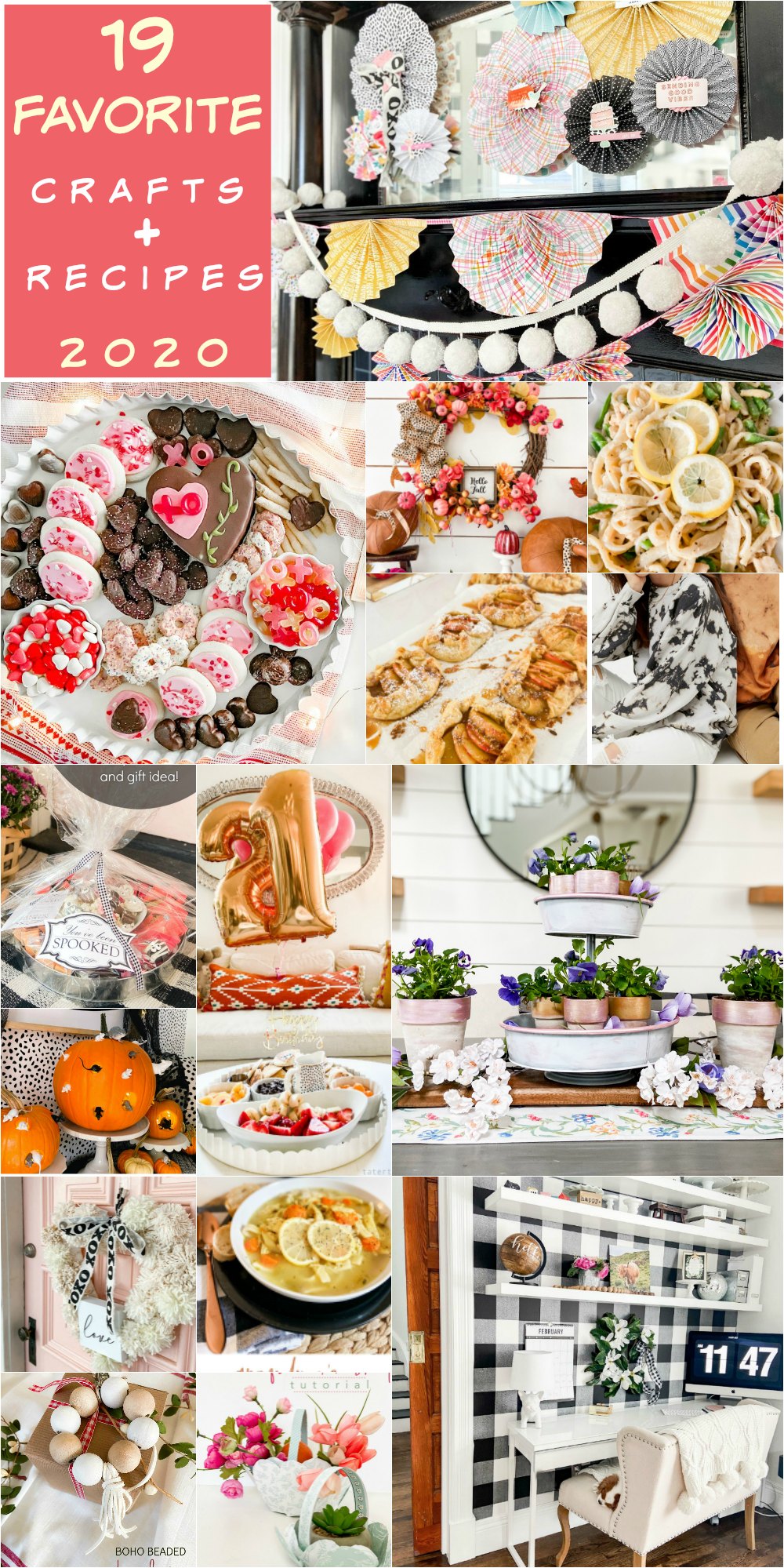 My 19 Favorite Crafts and Recipes from 2020
Out of over 150 posts and projects — here are my ABSOLUTE favorites!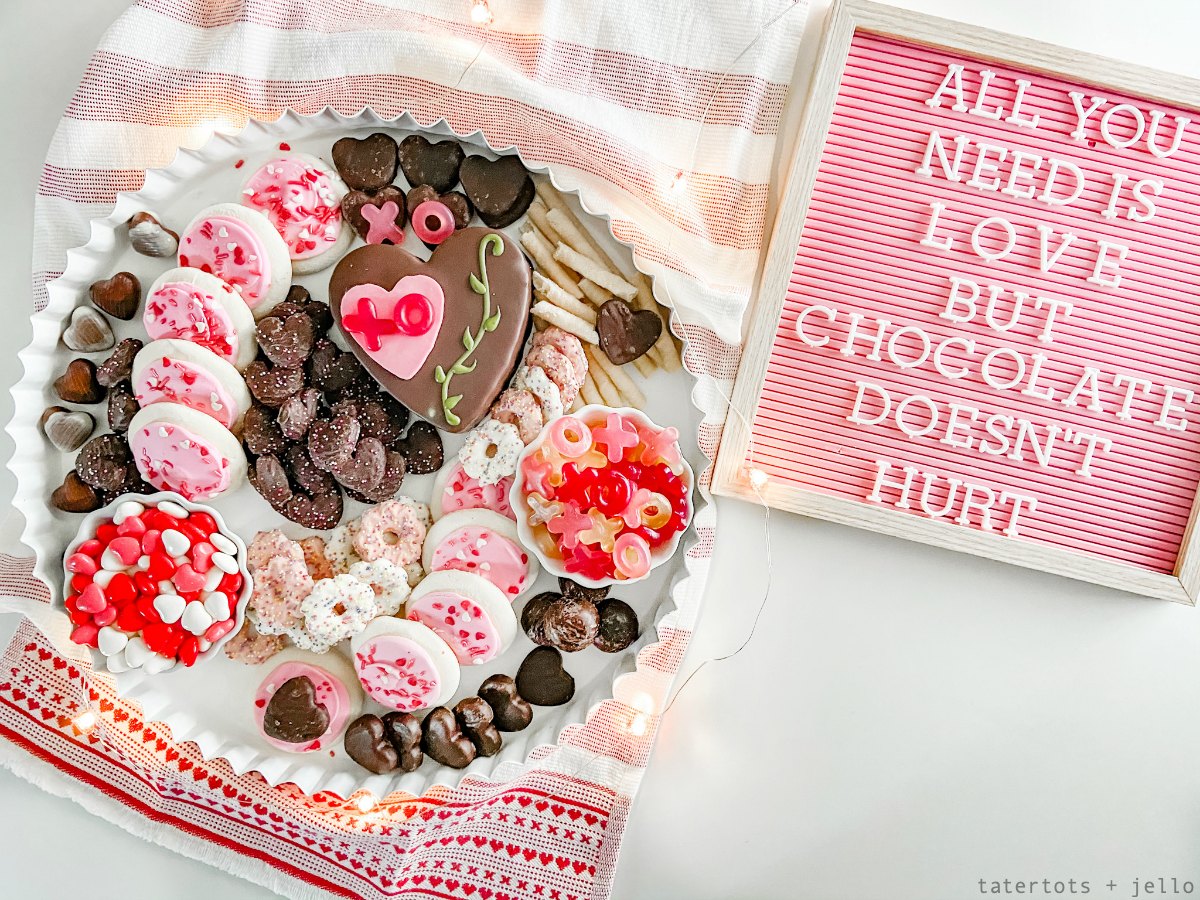 Celebrate Valentine's Day with a super simple red and pink charcuterie board. Use small bowls to corral candies and small items. A heart cake makes a pretty focal point.
My Favorite Craft and Recipe Ideas.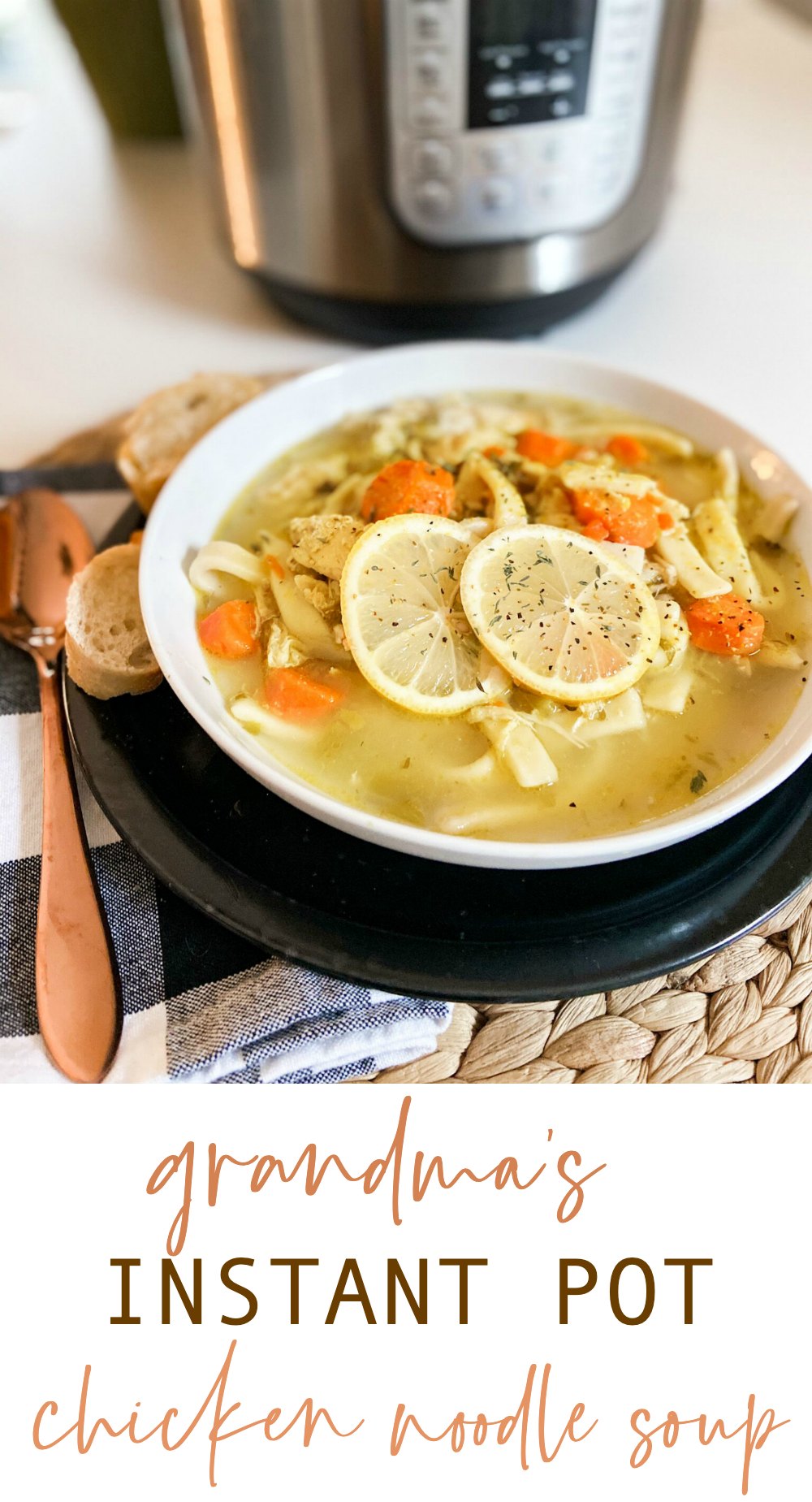 I took grandma's famous chicken noodle soup and converted it to an Instant Pot recipe that is just as tasty but faster to make. The secret ingredient is frozen egg noodles that you add at the end that make it look and taste just like grandma's!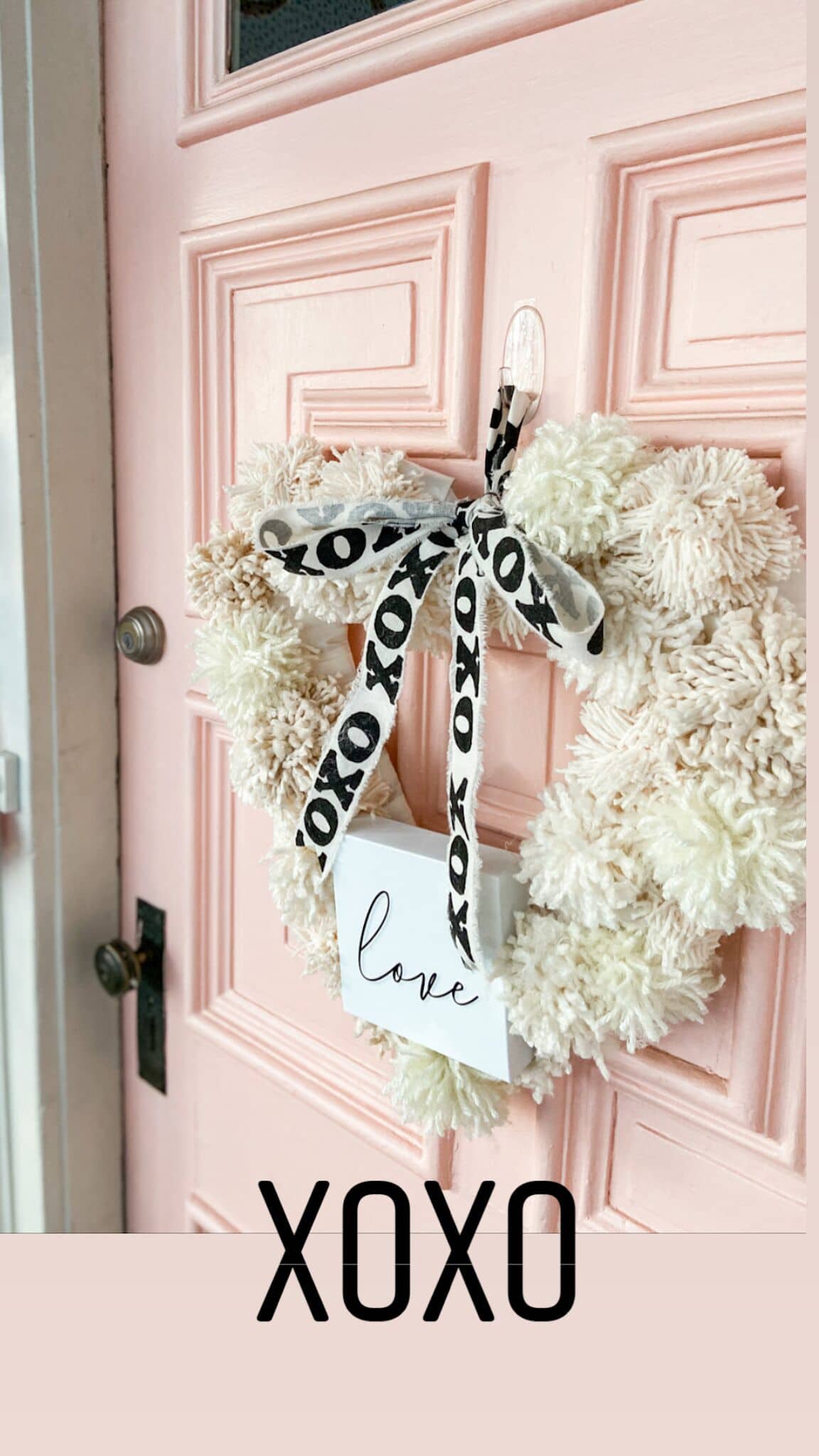 White pom poms are perfect for Winter decor. I added them to a dollar store heart frame to make a cozy wreath for our Valentine's Day porch!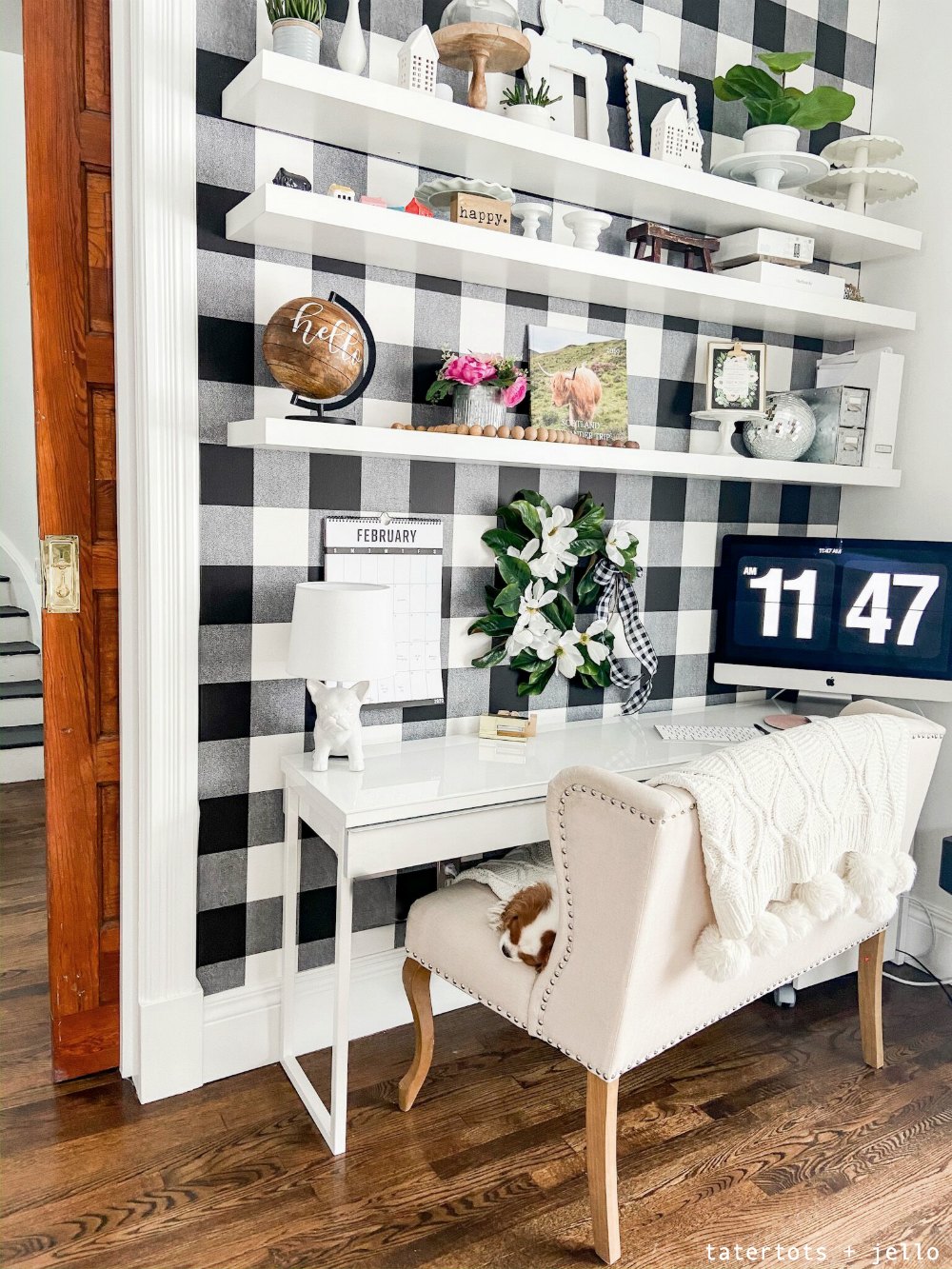 This magnolia wreath is so easy to create and my favorite part of it is that I used dollar store items. I spray painted the wire dollar store wreath form gold and exposed part of it for a little shine.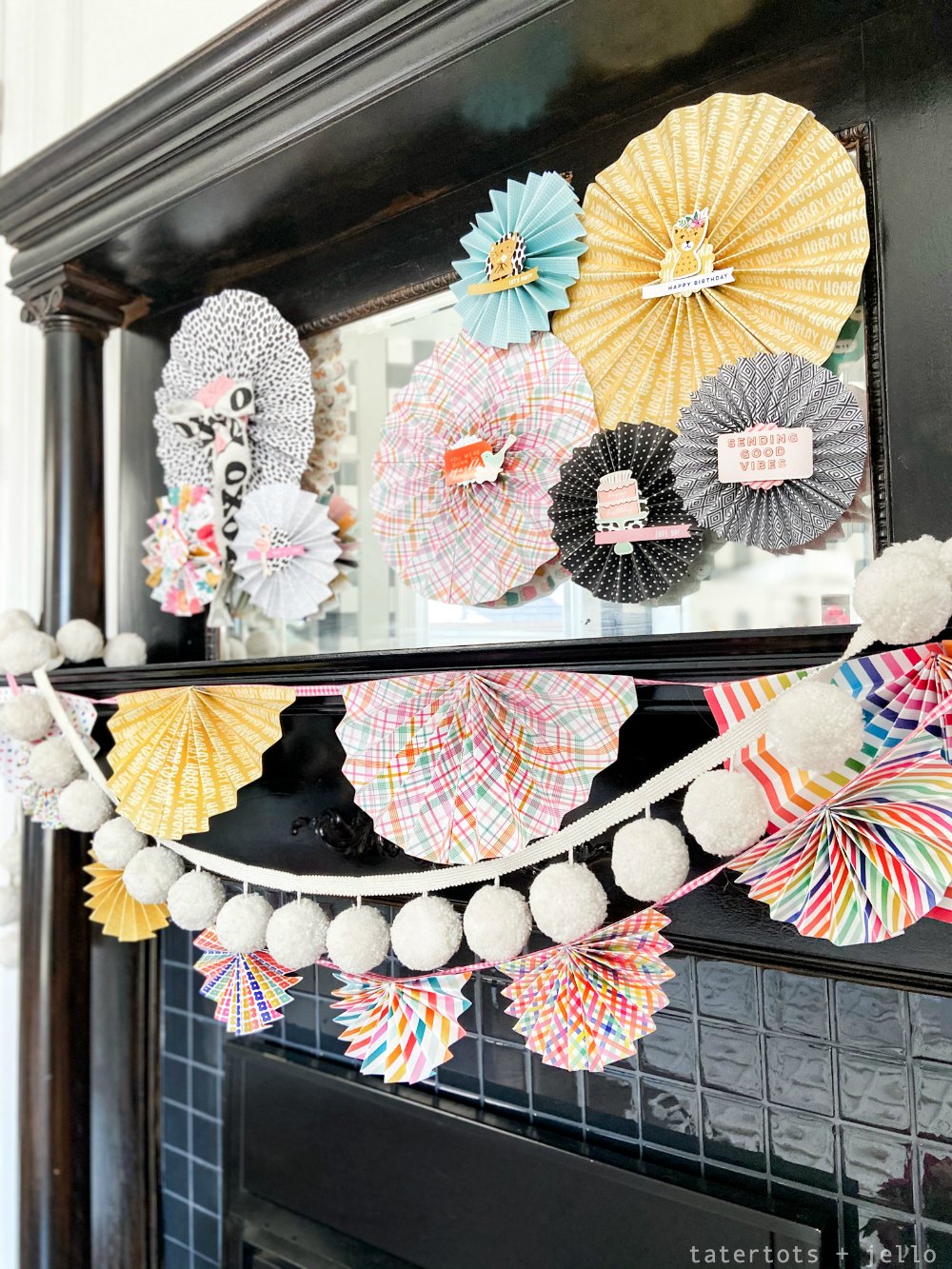 Paper fans are one of my favorite things to make for almost any occasion. I created some bright and colorful ones with paper from my Pebbles Hey! Hello! line for two of my kids' birthdays. I added a sweet paper medallion garland and shared all the easy details.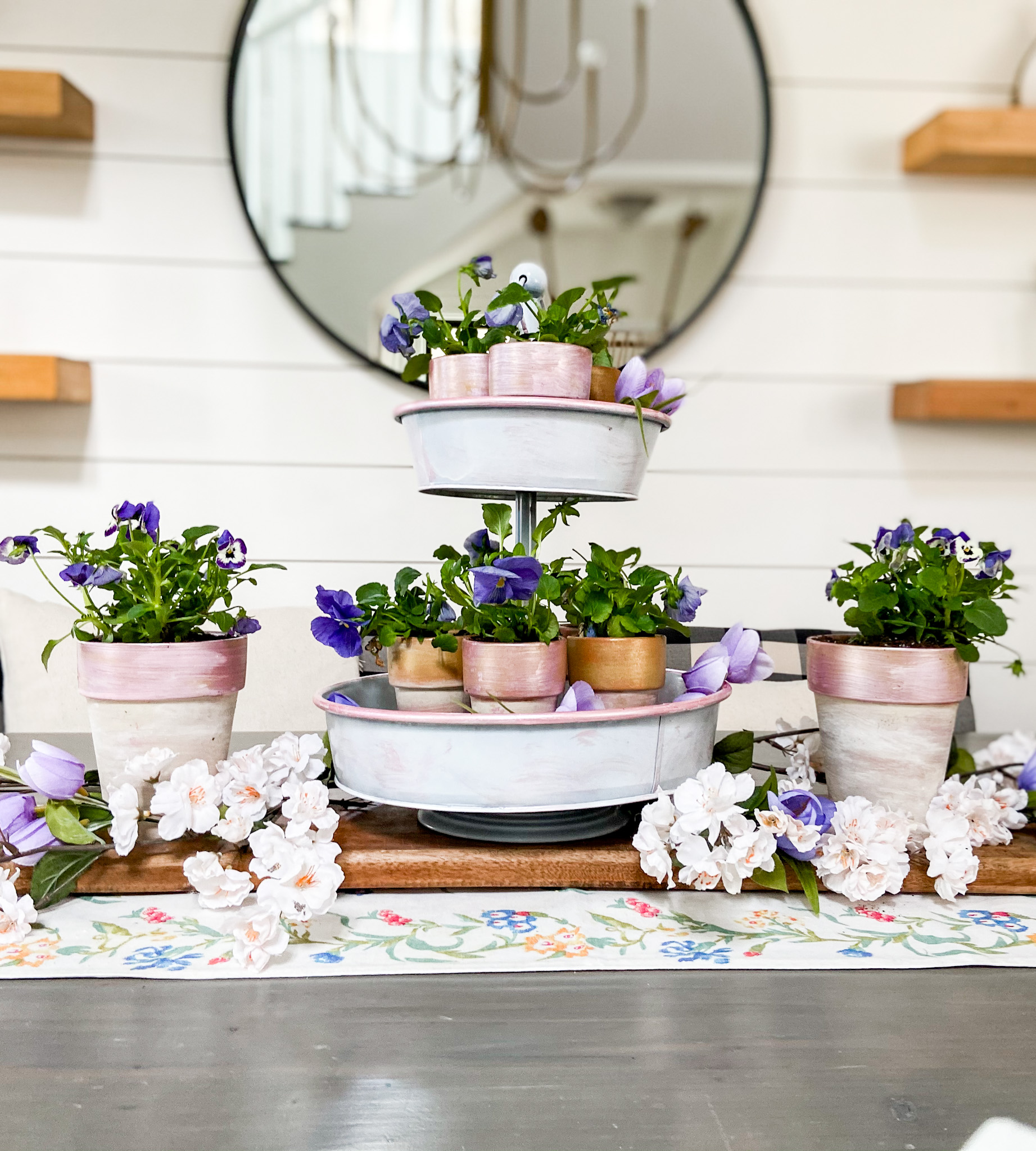 I am always excited when things start warming up for Spring. I took plain terra cotta pots and added some shine and color with this easy technique. The best part is you can paint the pots whatever color you want!
My 19 Favorite Crafts and Recipes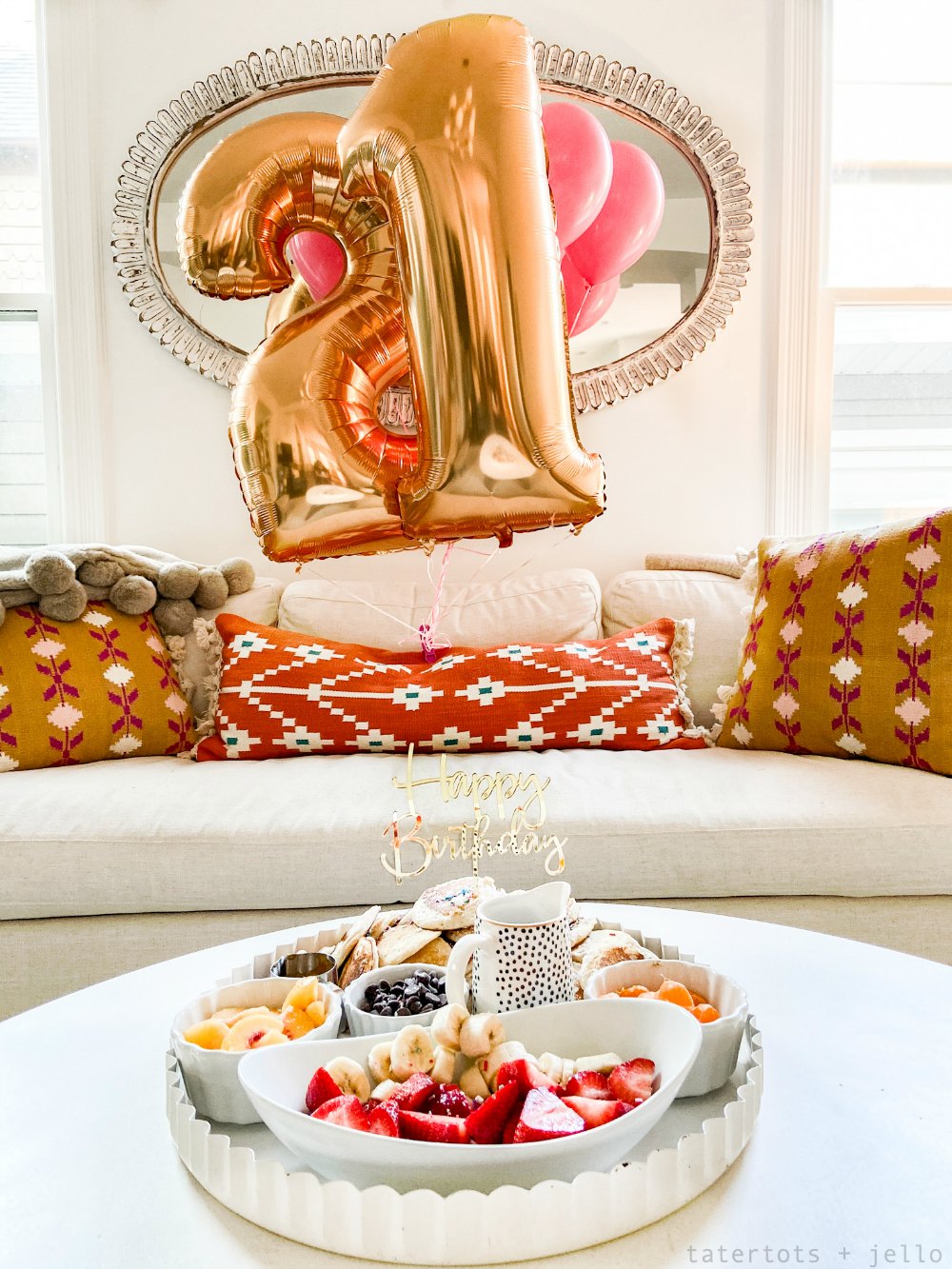 For my daughter's 21st birthday I surprised her with a yummy pancake charcuterie board. When she was little she would always want to go to iHop whenever we went out to dinner so she loved the theme of this board. It's perfect for a birthday breakfast!
At Easter I made some fun paper flower baskets. I put some treats inside and took them around to friends to celebrate the holiday! I have the video on my YouTube Channel if you want to see how I did it.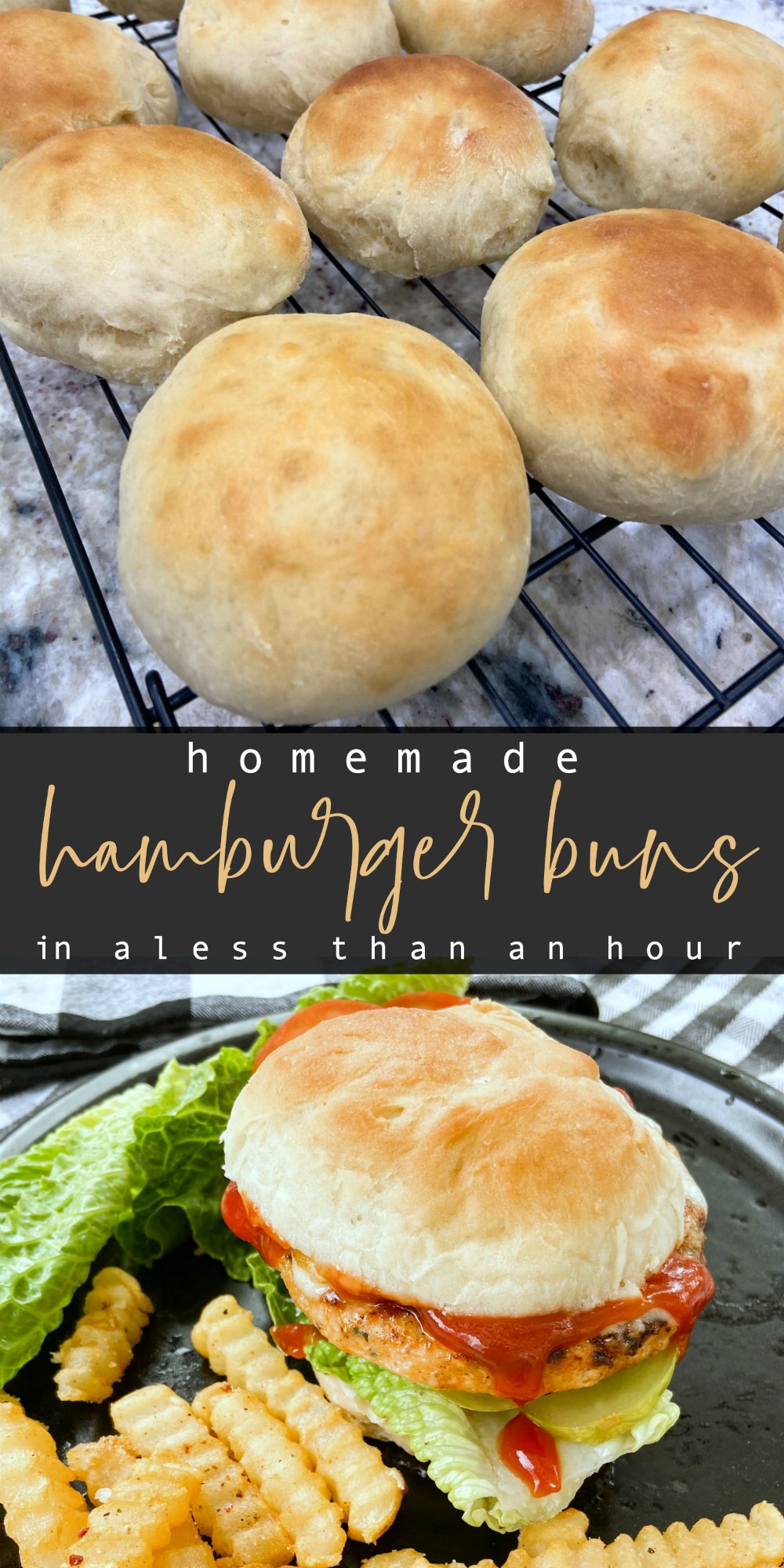 When I couldn't find hamburger buns in the store, I figured out how to make my own! Now I am never going back. They are so good and so easy to make. In under an hour you can have the softed hamburger buns!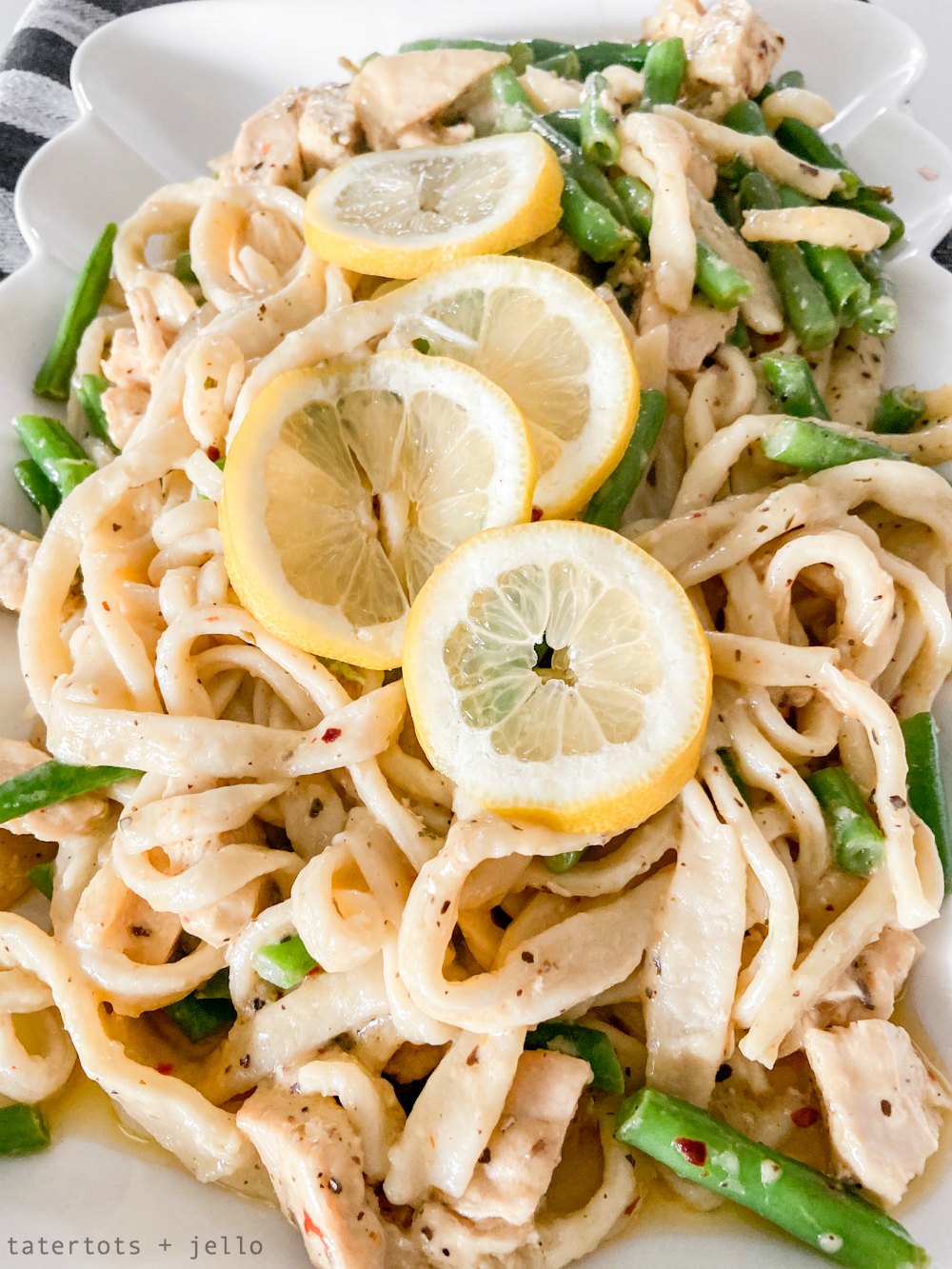 Another item that was sold out during quarantine was pasta. I had made pasta in the past, but with a pasta machine. I learned that making handmade pasta is fun and it's easy to make without a machine.
My 19 Favorite Crafts and Recipes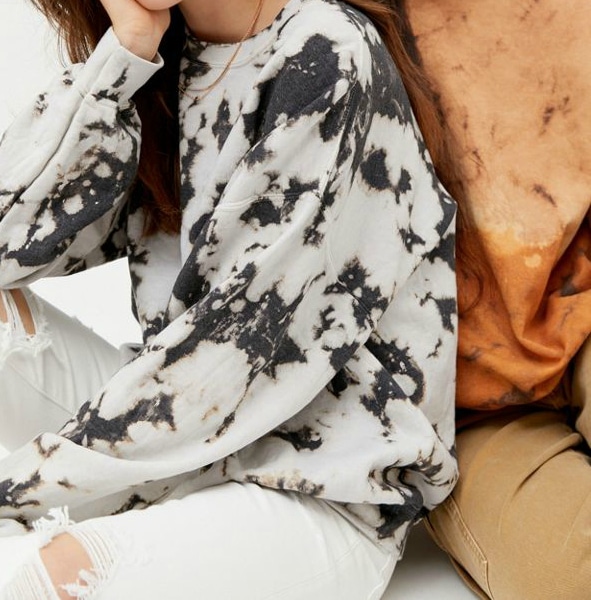 My kids love upcycling clothes. We experimented with bleach dying clothes and loved the results. We shared all of the details on how to DIY it.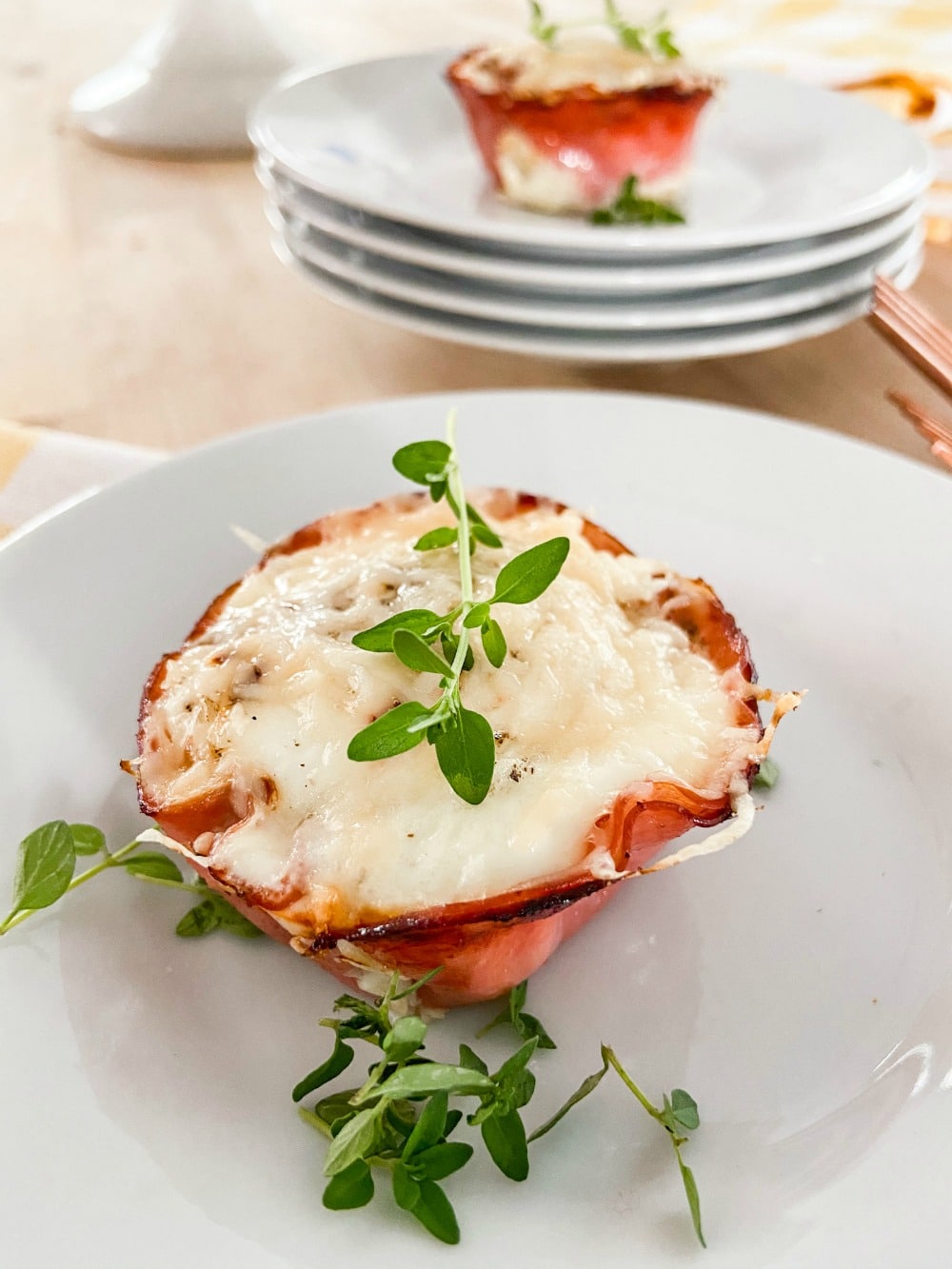 In June I started a keto lifestyle. I feel so much clearer and more energetic when I limit my gluten. So it was fun to create some low-carb keto recipes. These low-carb keto cups are one of my favorites to make in a batch at the beginning of the week and heat one up for breakfast each morning.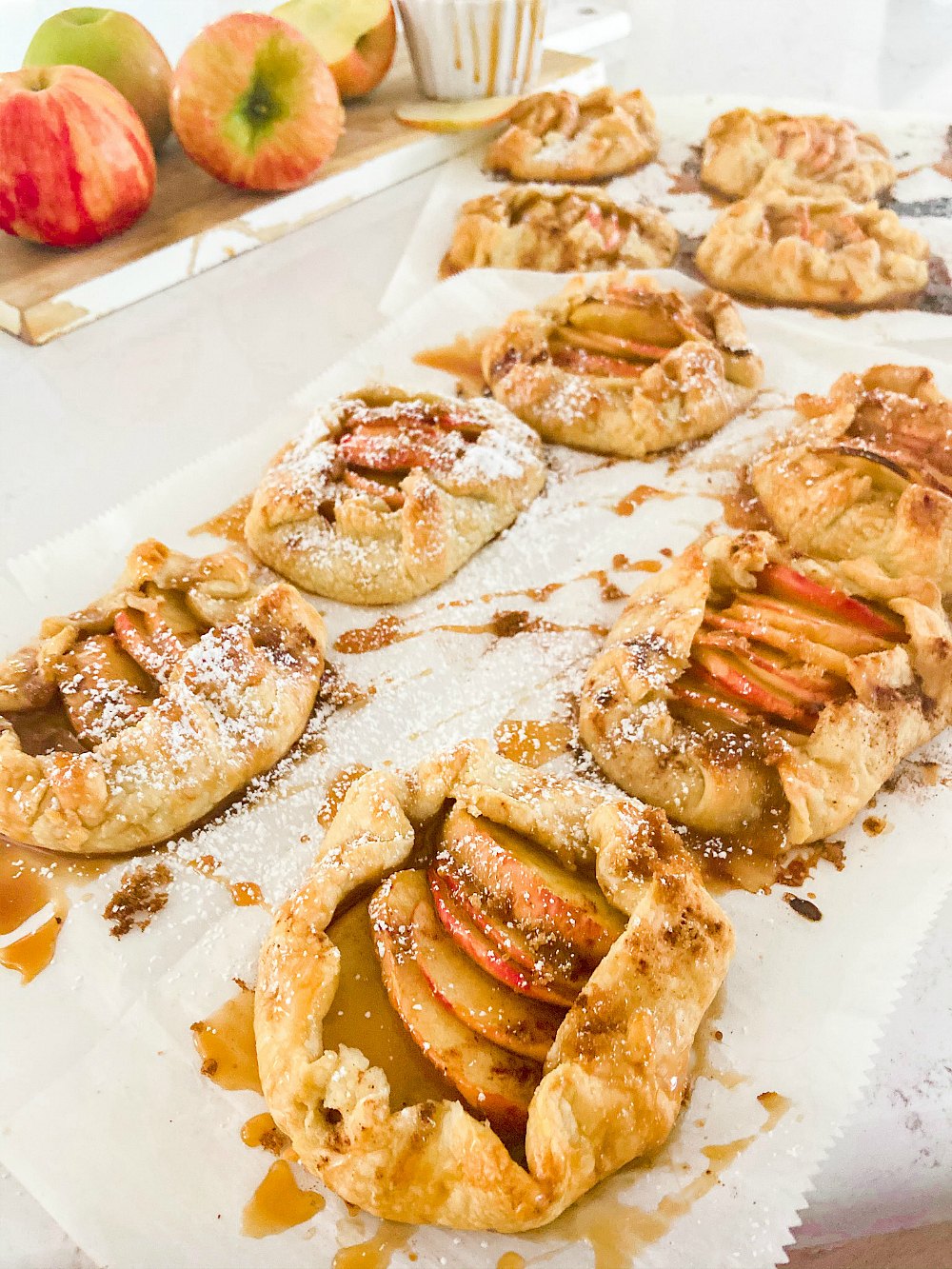 For a fall treat I made my kids these hand pies (galettes) and they are so easy to make! The video of how to make them is on my Instagram page.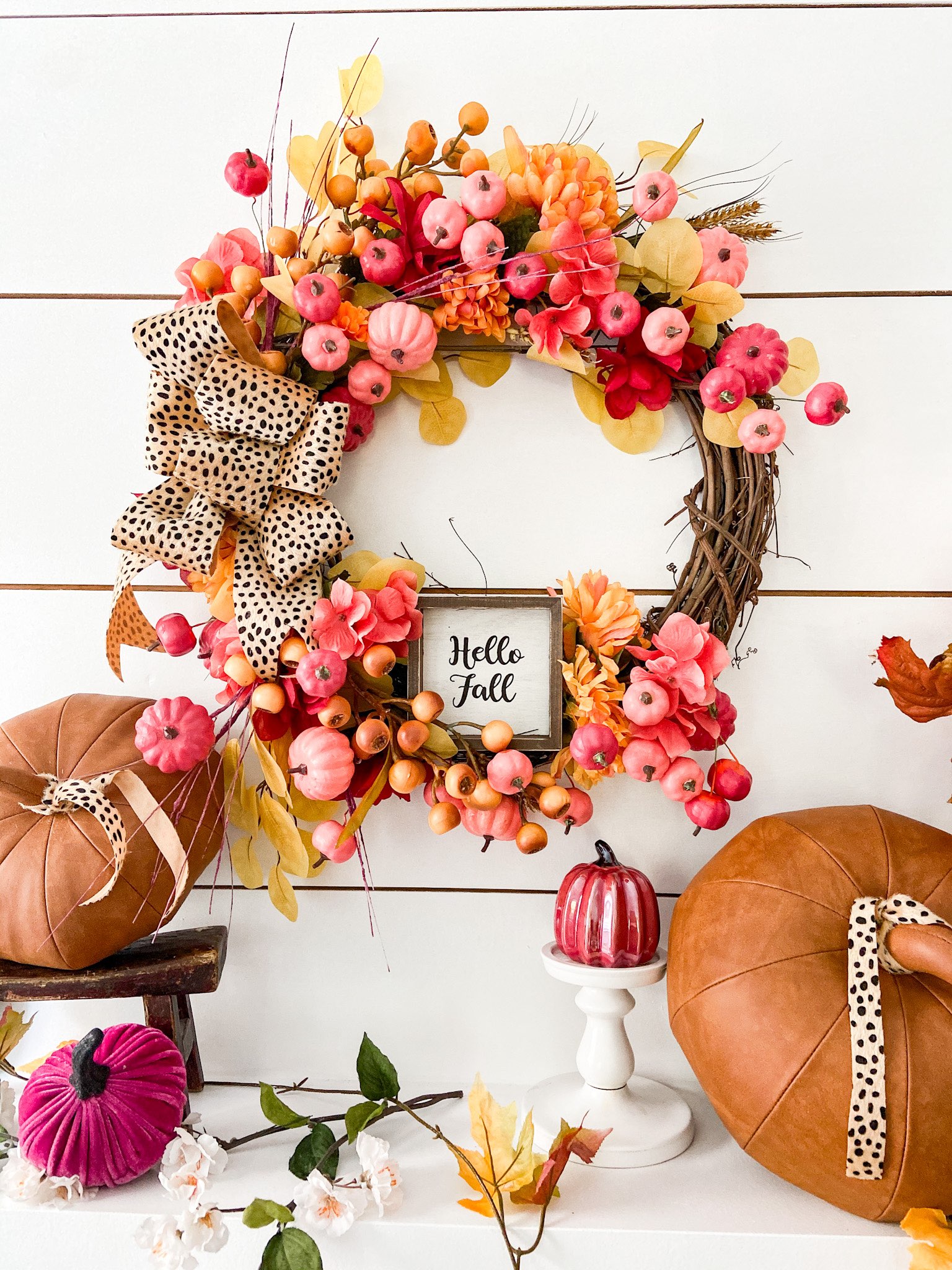 Another dollar store project that was fun to make was this fall pumpkin wreath. I used two different sizes of dollar store pumpkins that I painted shades of pink to complement my pale pink door!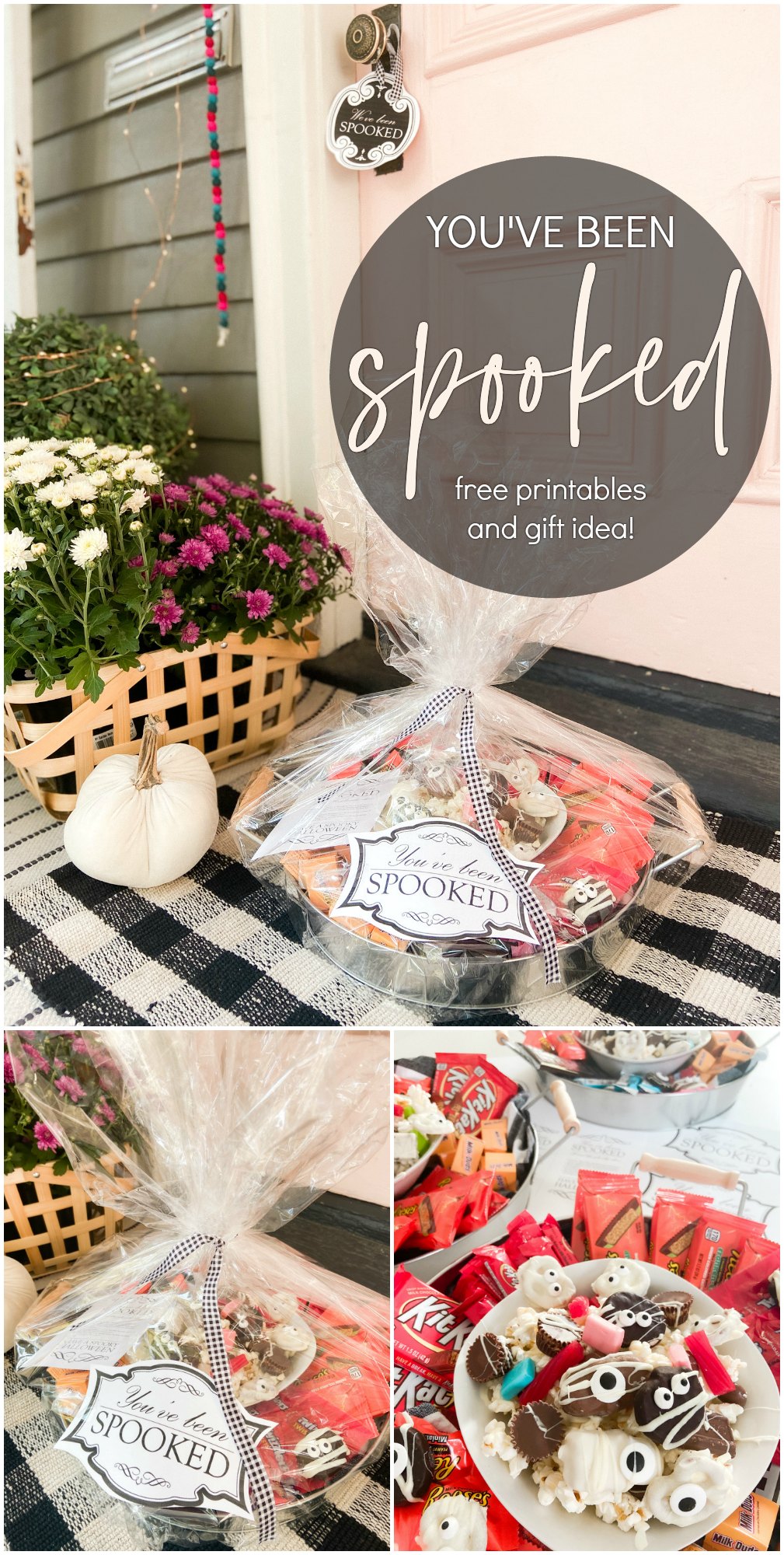 My "You've Been Spooked" neighbor gift was perfect this year as we were social distancing. But it's a fun idea any year. You take a treat to a neighbor with instructions on how to share the idea. Everyone that has been delivered a treat puts a printable sign in their window or on their doorknob so people know they've been "spooked".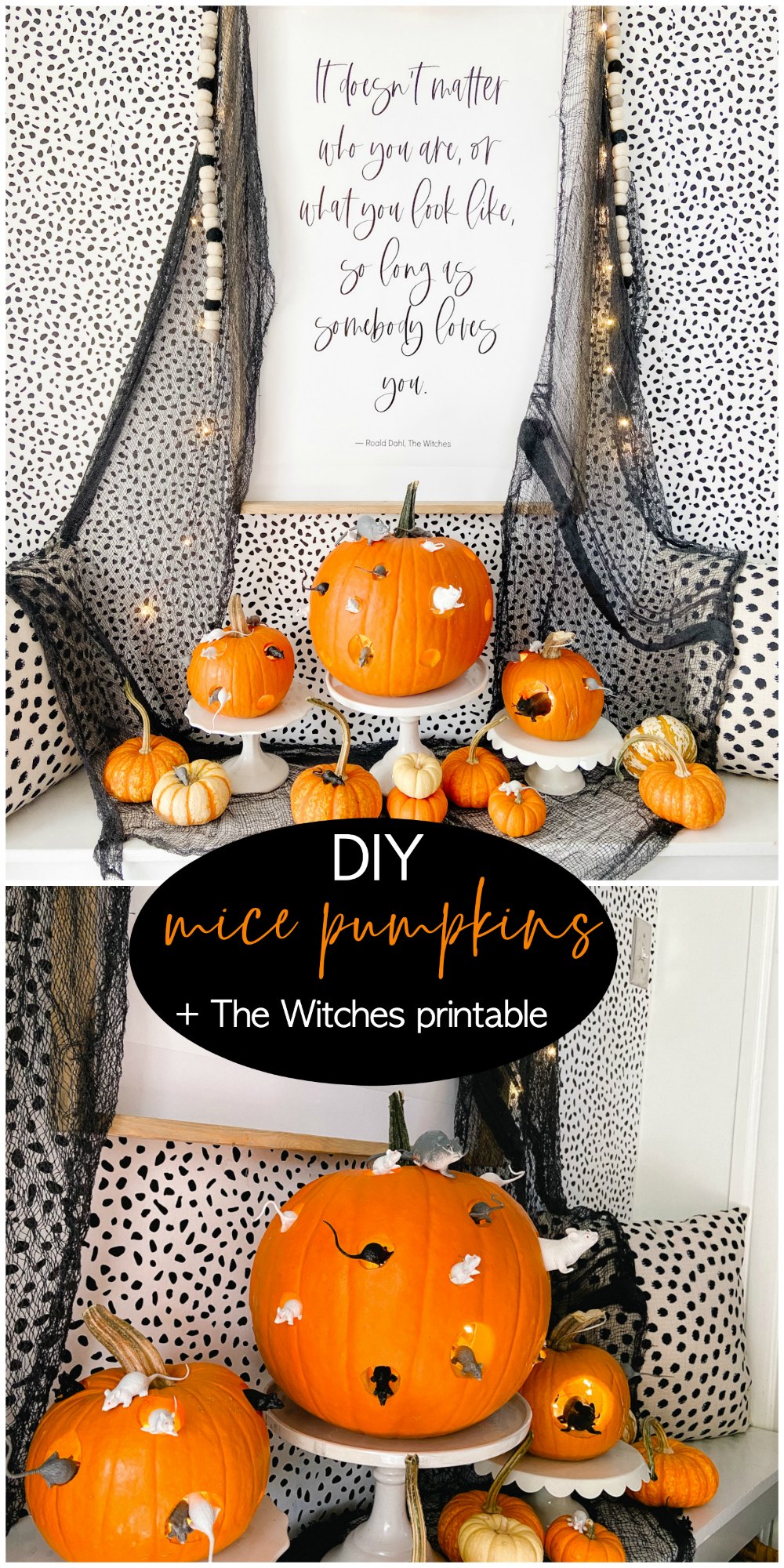 This was such a cute and easy way to decorate pumpkins! The kids loved seeing all of the little mice poking out of the holes.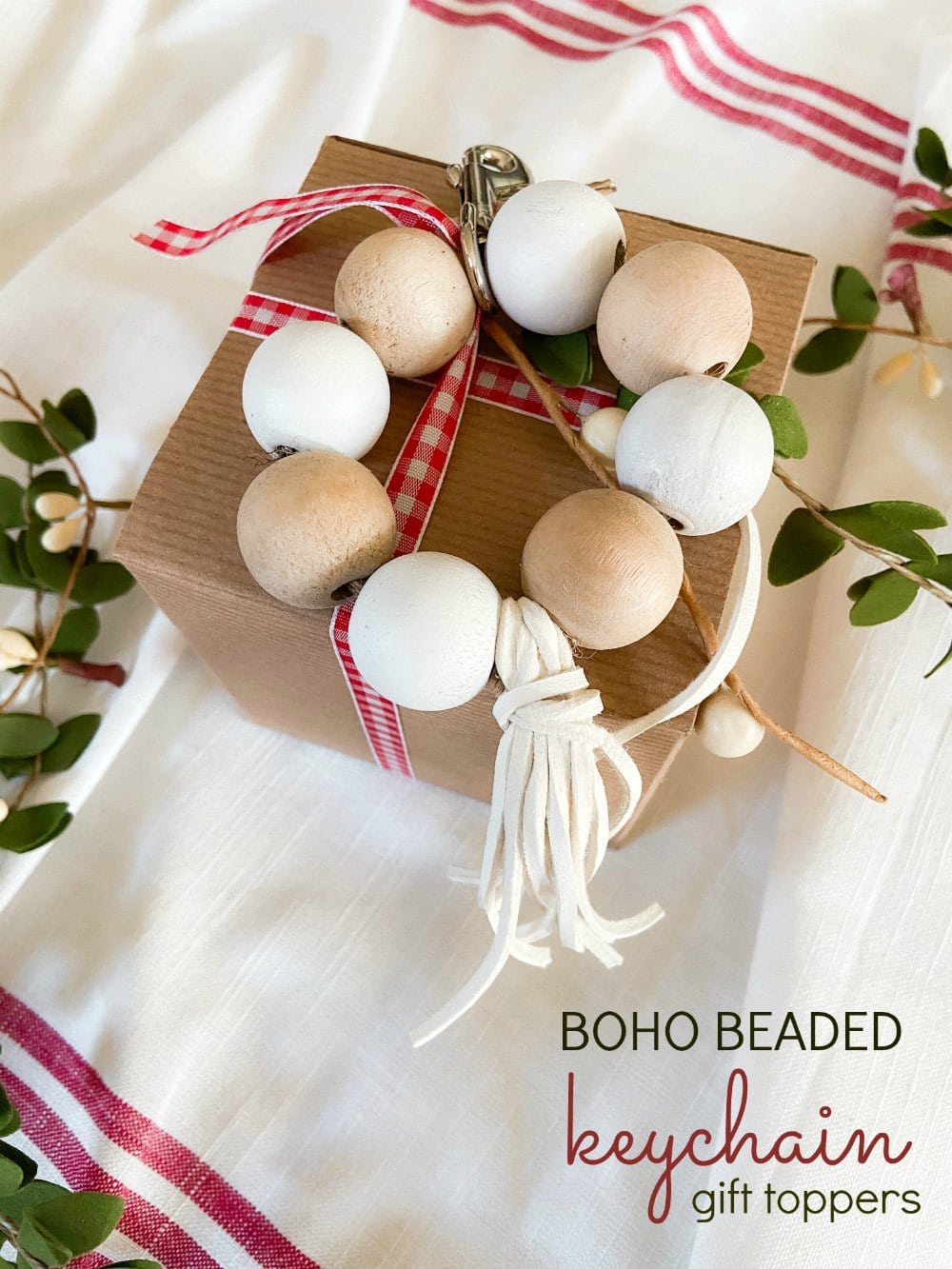 With a daughter who just got her driver's permit, these keychains were fun to make for her friends. They also make great toppers for the holidays or birthdays!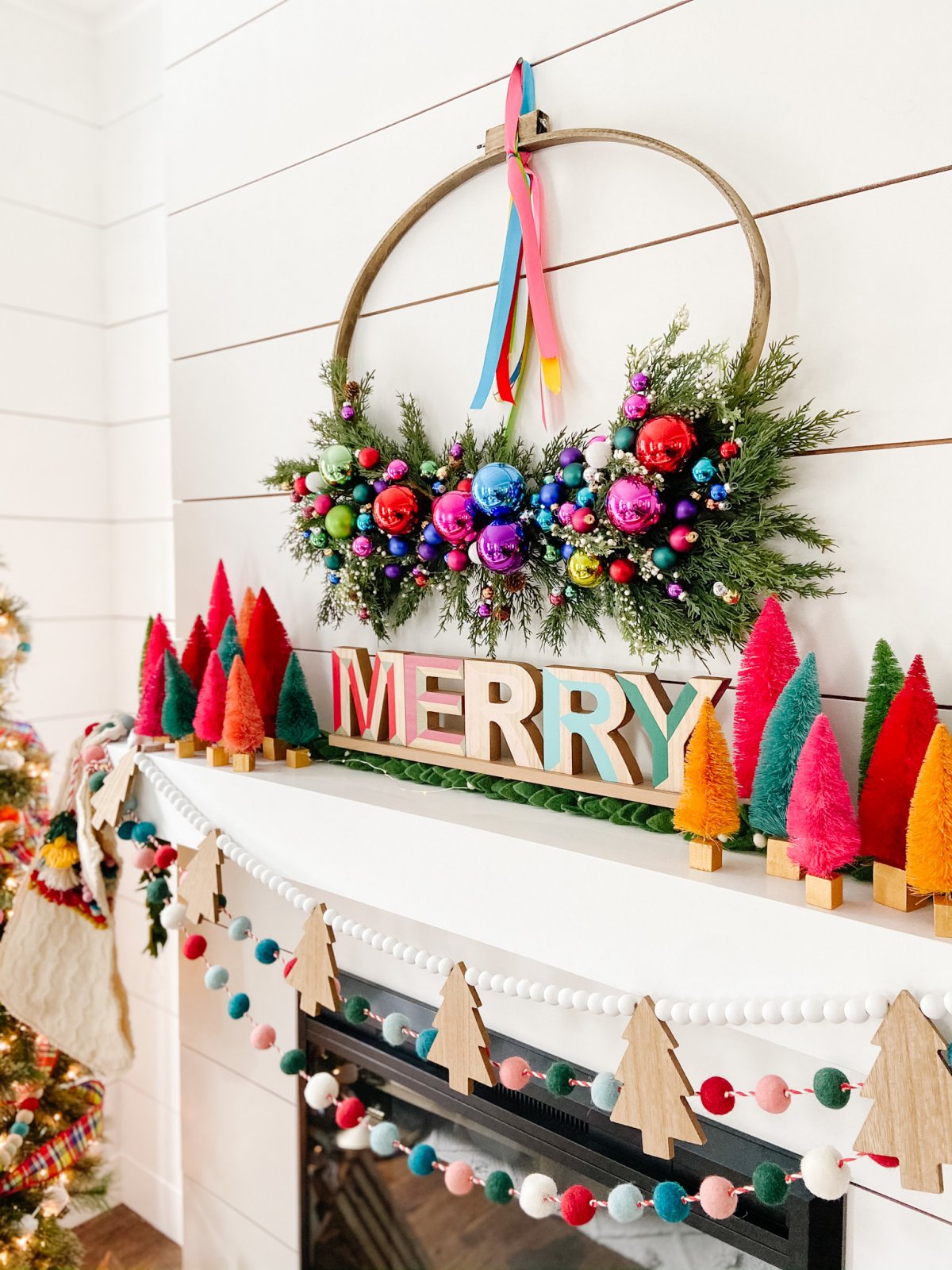 My bright ornament hoop wreath was very popular and easy to make. I used leftover ornaments and the fun thing about this project is that you ca customize the colors to whatever colors you are doing for the holidays.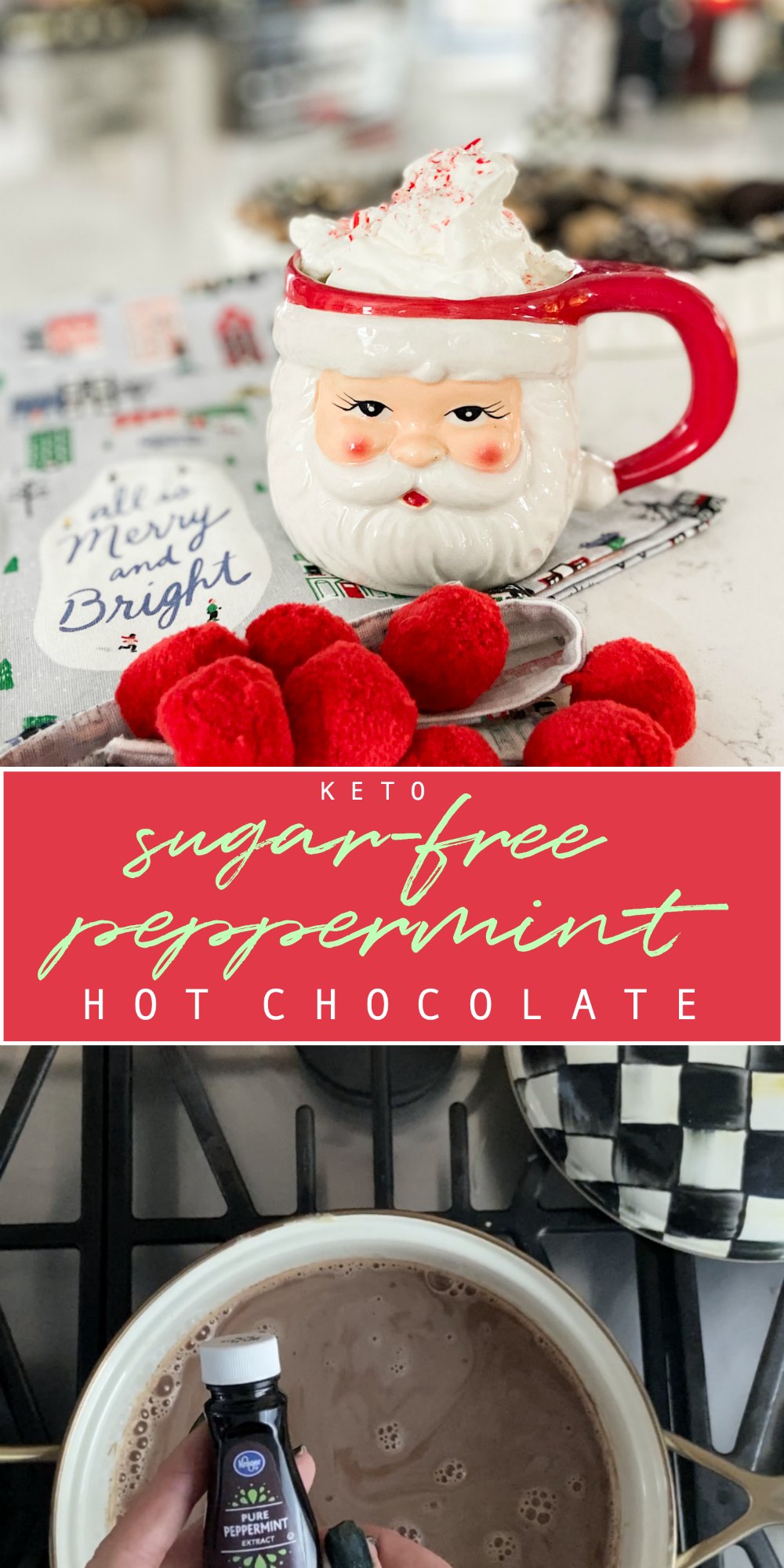 Since I was doing keto, I wanted to still enjoy festive foods and drinks so I found a way to still be sugar-free but also delicious! This keto peppermint hot chocolate is SO good. I will be drinking it all winter long!
More Projects Coming Up in 2021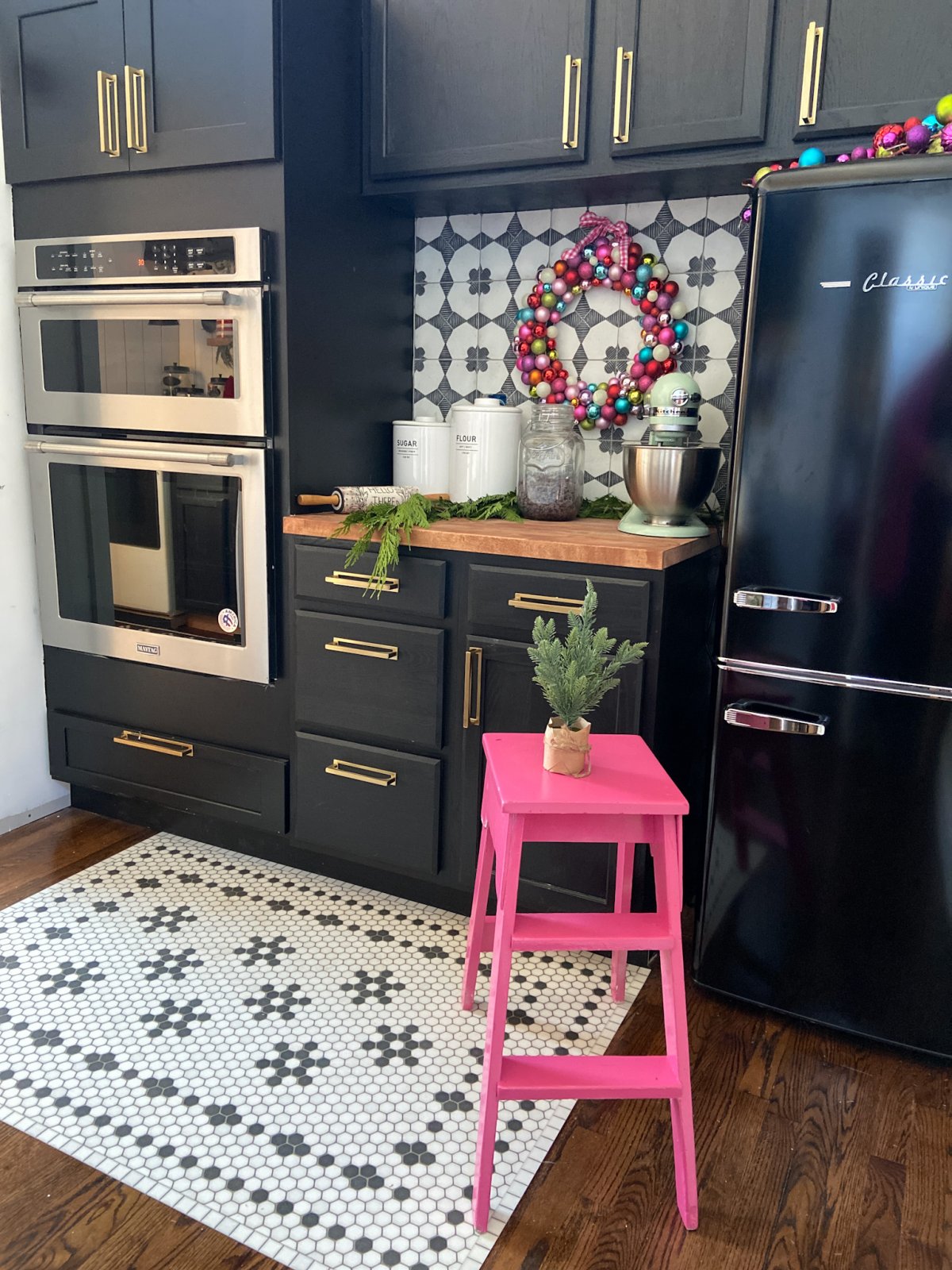 Those are a few of my favorite ideas form 2020. We started remodeling our 1891 in 2020 and there are so many projects I did but haven't had a chance to write up! Like —
new butler's pantry
new laundry room
shiplap electric fireplace project
tiling an antique cabinet with cement tile
budget-friendly bathroom remodel for under $200
how to add a runner to curved stairs
a fireplace makeover for under $100
and more!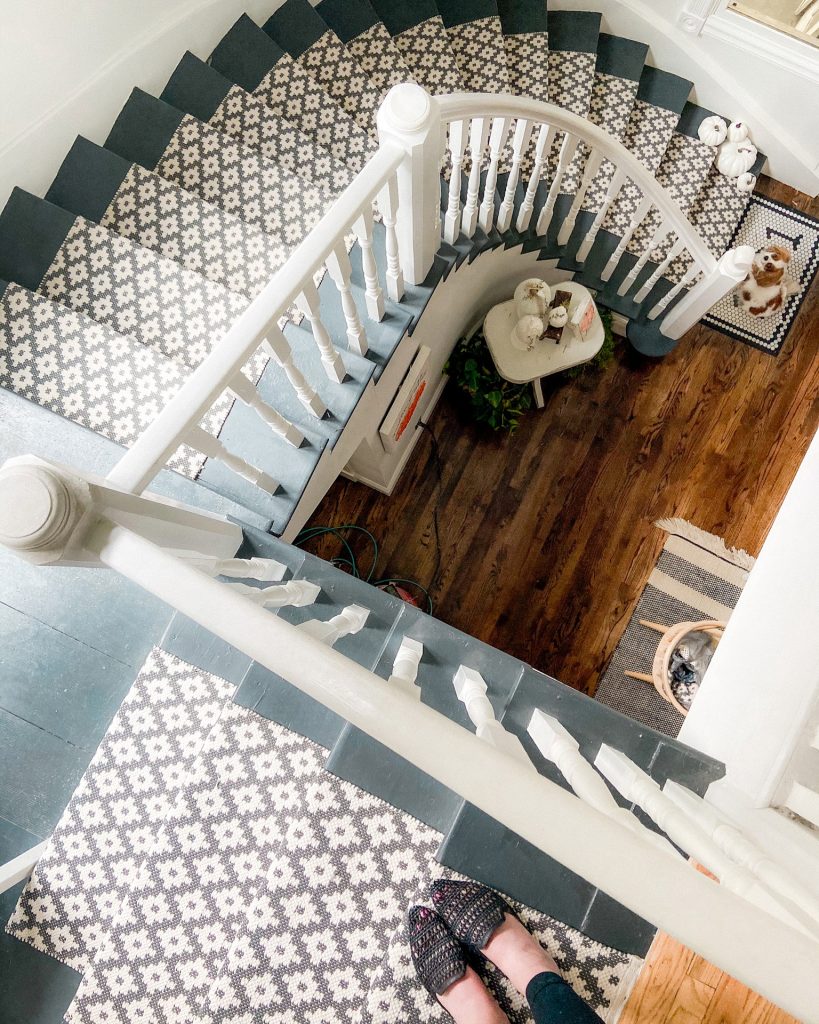 Plus! This year we plan to finish — how to make an airbnb in your home, replacing a porch, a guest room remodel and so much more!
Most Popular Posts of 2020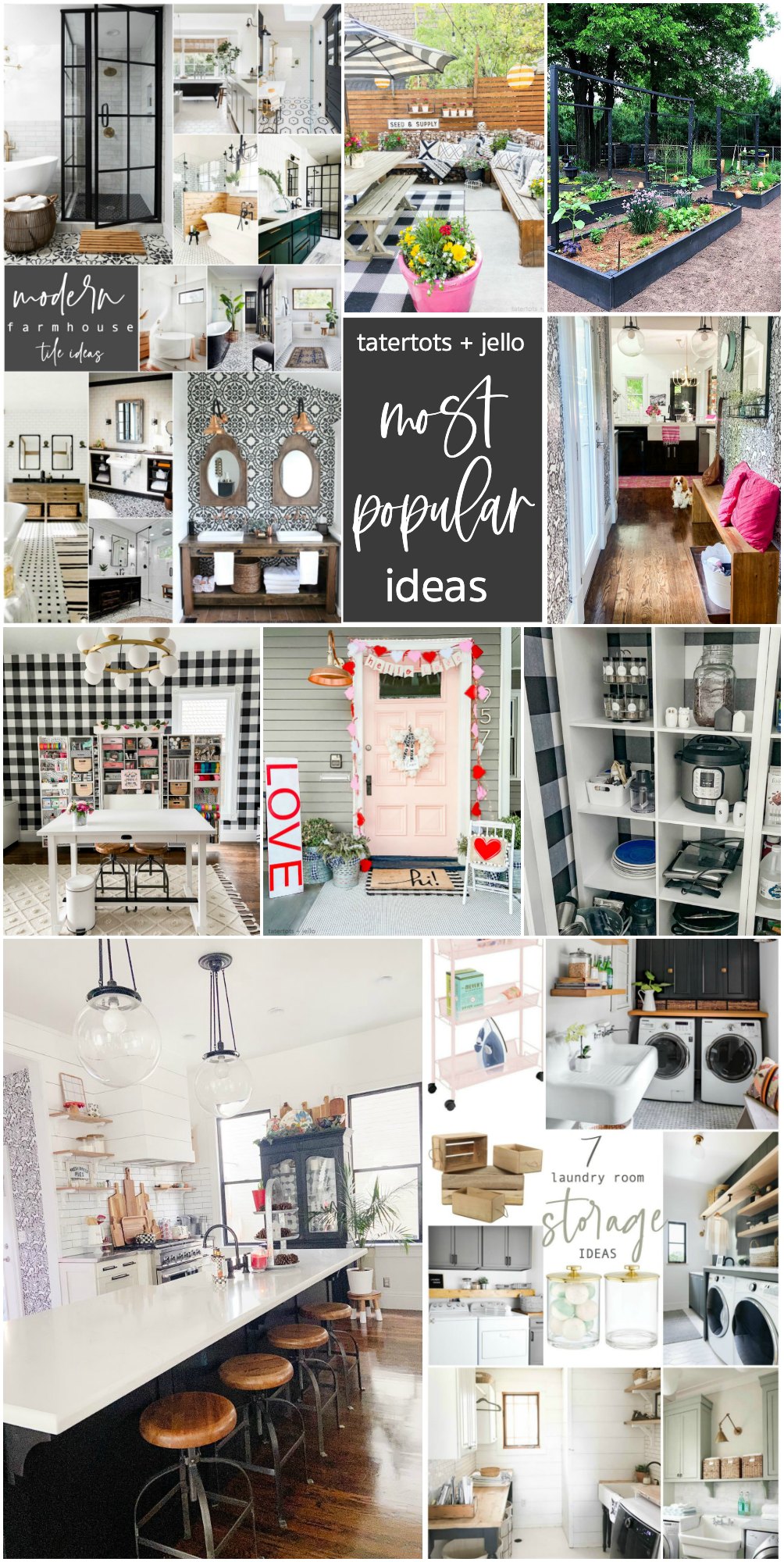 And in addition to these craft and recipe ideas, I shared the most popular posts of the year yesterday! All kinds of ideas — the most beautiful bathroom tile ideas, laundry room organizing ideas, how to make a simple planter box and how to bring color to your cottage home!
Behind-the-Scenes Ideas
Connect with me on Instagram @tatertotsandjello to see behind-the-scenes projects and give YOUR input as we remodel this old house!!
Thanks for following along with me. I LOVE every single comment and interaction and I am so grateful for YOU!!!
xoxo

More Best of the Year Ideas
Here are the best ideas from my site over the year!