Rustic Mini Apple Galettes. It's apple season! Celebrate by making these easy rustic apple hand pies. They are perfect for fall picnics and family desserts!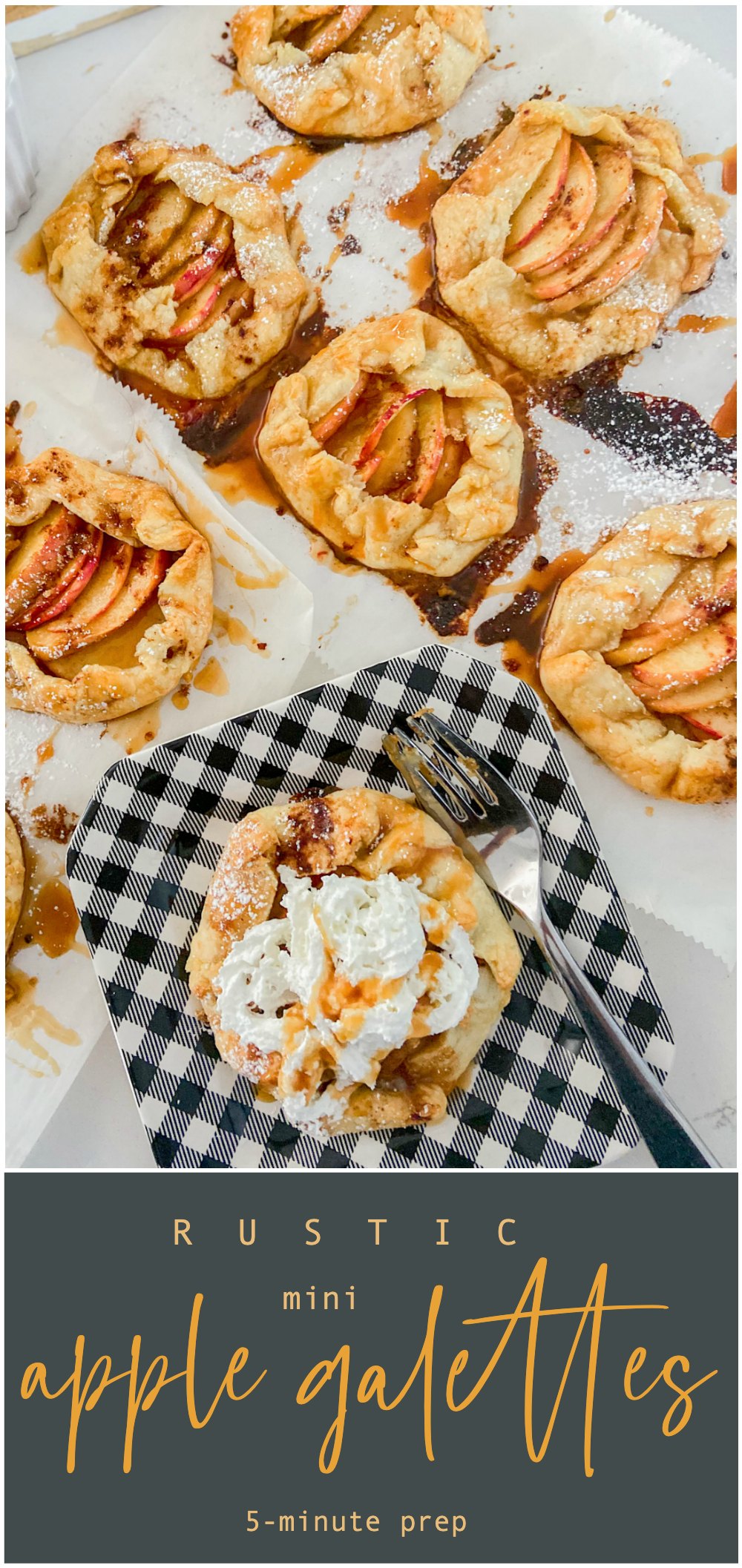 Delicious Fall Recipes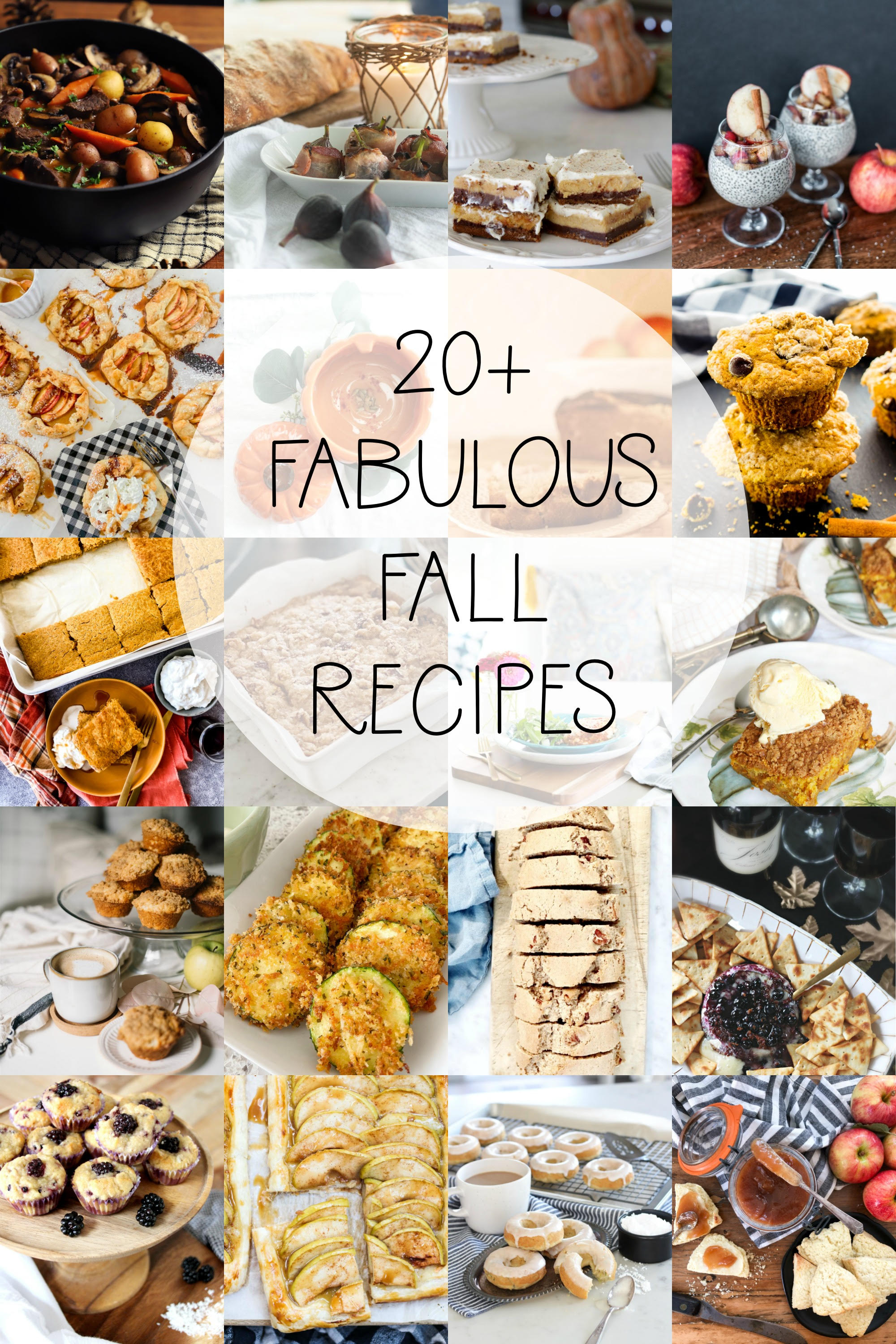 I am joining 16 friends who are also sharing their favorite fall recipes. Scroll down to grab each one! They look so amazing and I can wait to make them!!!
Rustic Mini Apple Galettes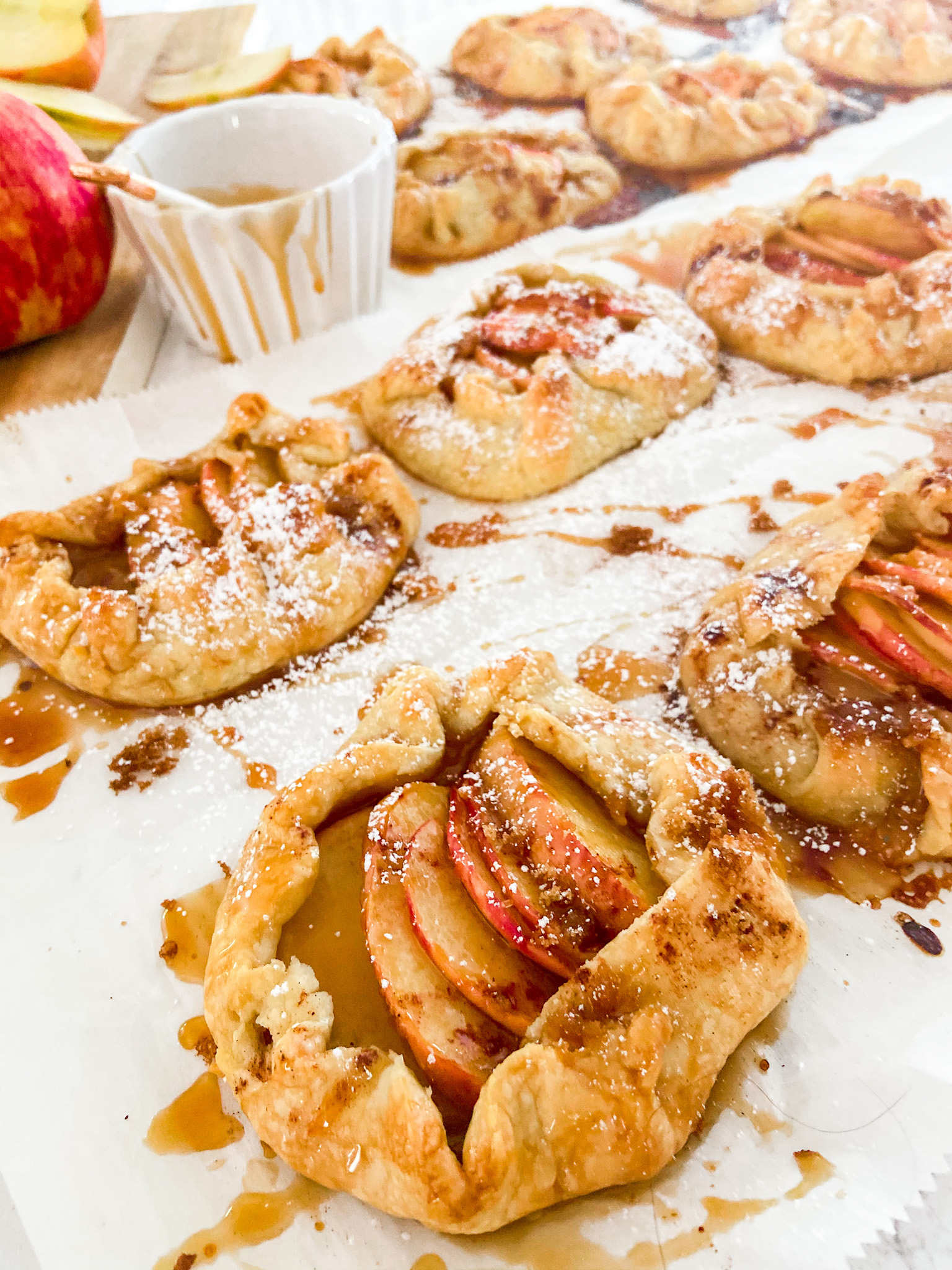 Celebrate fall by making this easy apple dessert. In only 5 minutes of prep you can make a dessert that will be the star of your fall picnic or family dinner.
Mini Apple Galettes are Easy to Grab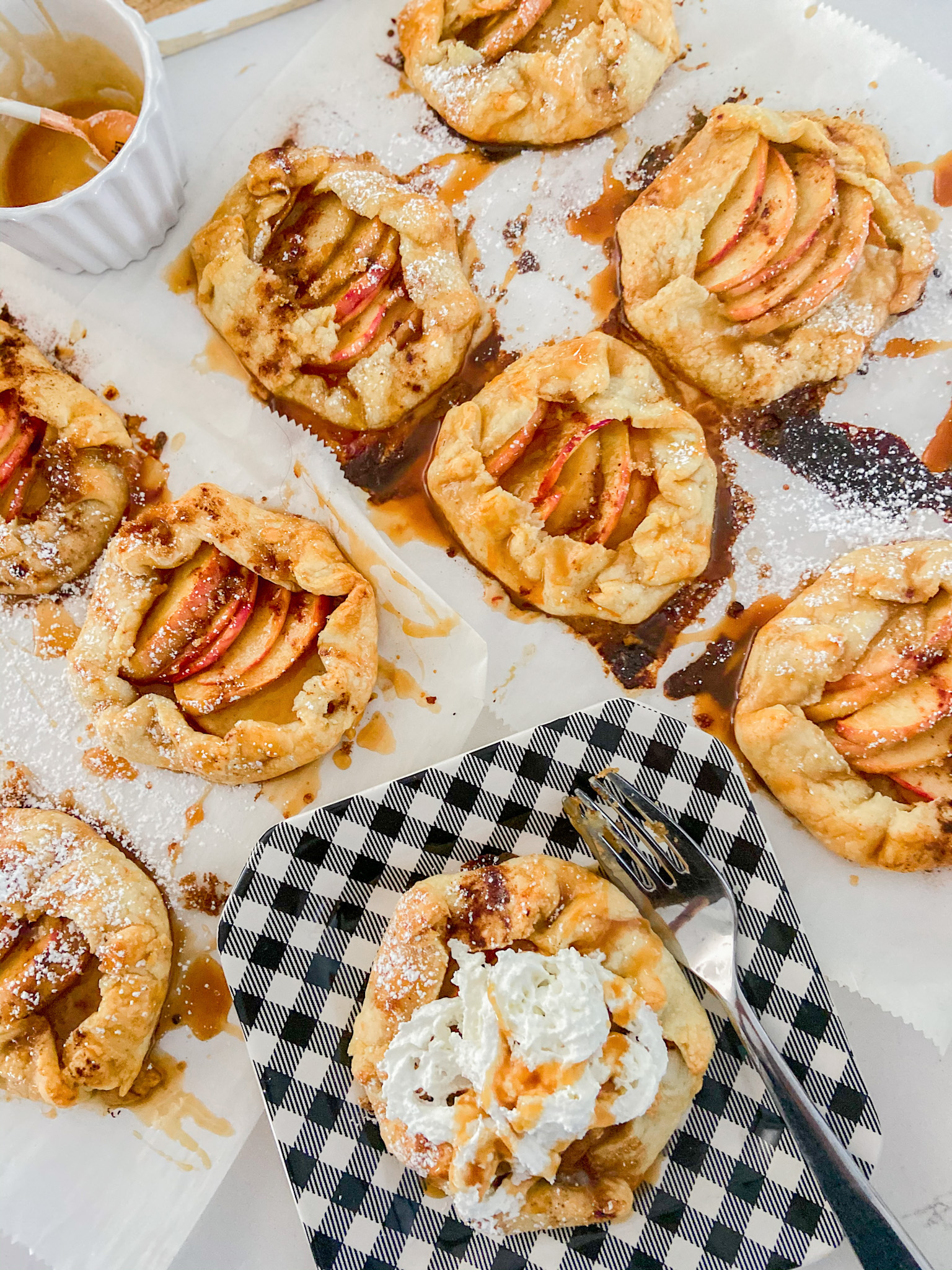 Wrap these apple tarts in parchment paper and take them on on your fall picnic or give as a sweet treat for friends and neighbors. I simply cut the parchment paper they were baked on and people could grab them and eat them with this easy packaging.
What are Galettes?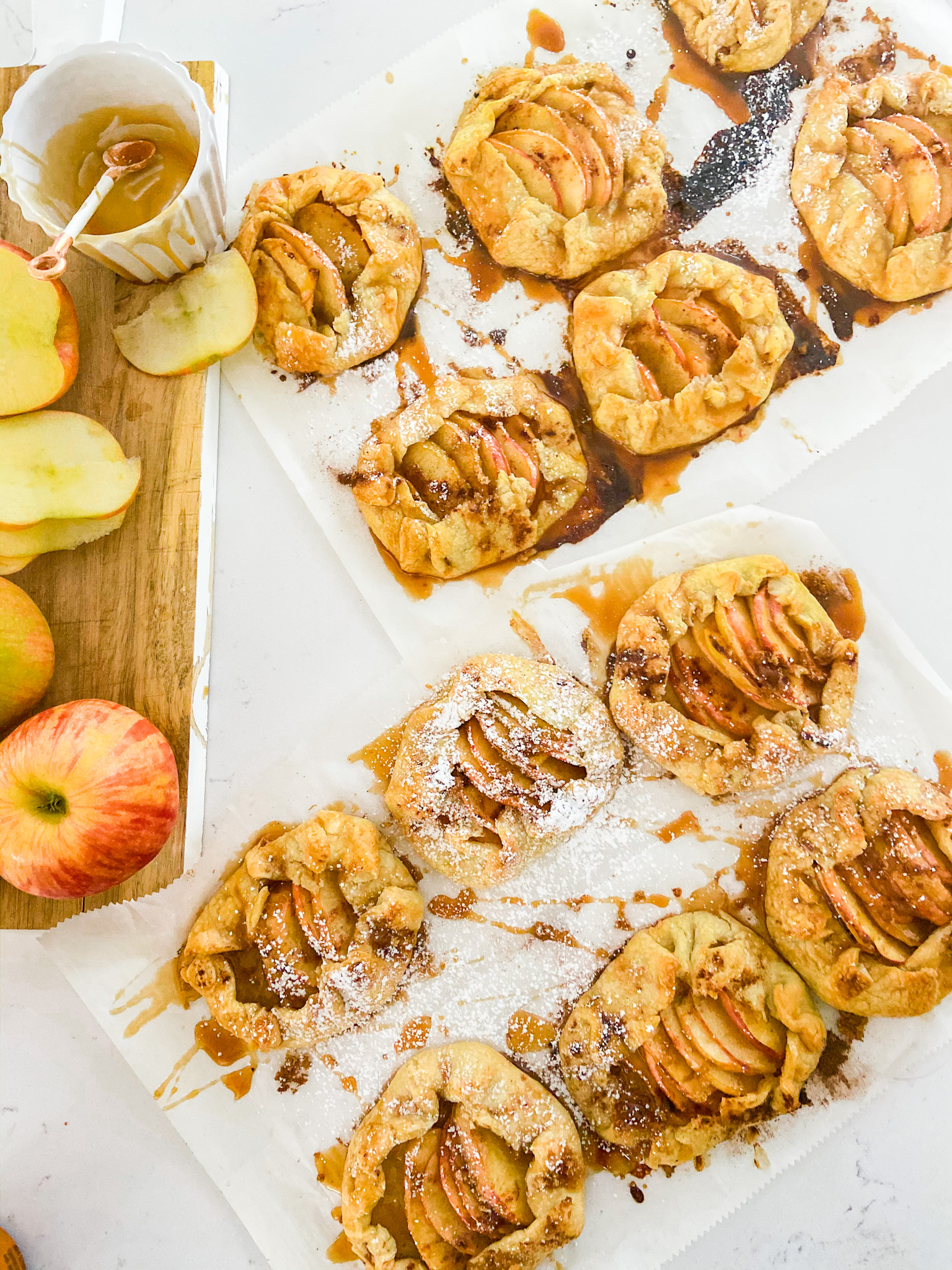 According to wikipedia, galettes are a single crust, free-form pie with a fruit filling and the crust folded partway over the top of the filling. The website joyofbaking.com defines the term galette as "a French term signifying a flat round cake that can be either sweet or savory and while [recipes can use] puff pastry as a base, they can also be made from yeast risen doughs like brioche, or with a sweet pastry crust."Peach, blueberry, and alpine strawberry galette
The fruits used in these types of galettes are typical seasonable and can include one or more of apples; berries such as strawberries or blueberries; or stone fruits such as peaches, plums, nectarines, or cherries.Various spices, zests, or peppers can be added in the preparation process if desired. The pastry base is often homemade but can also be commercially purchased.
Can You Use Other Fruits in Galettes?
Yes! You can make galettes out of almost any type of fruit. I chose apples because fall is apple season and I think apples galettes are the perfect cozy fall dessert!
Why Make Galettes instead of Pies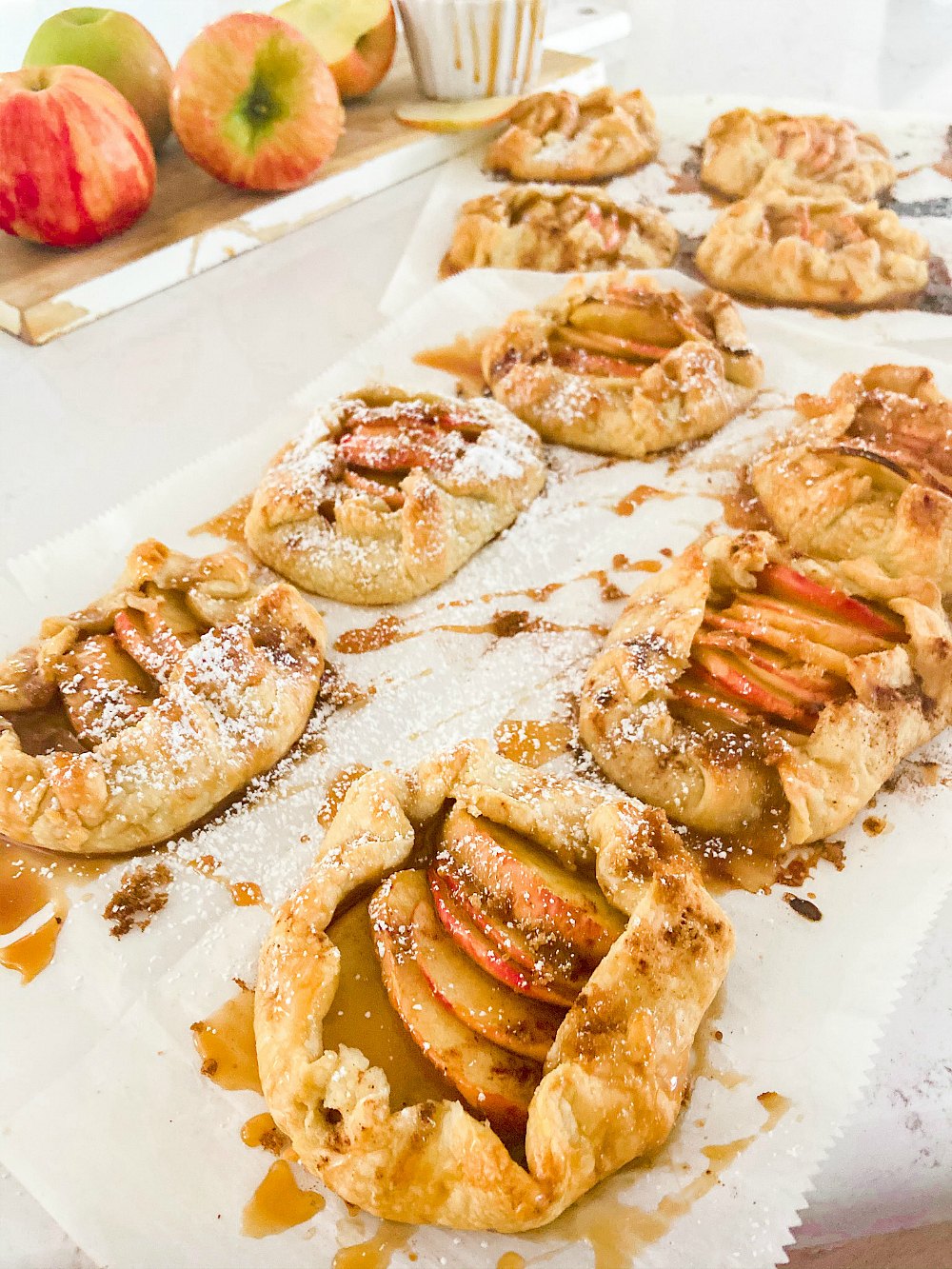 Galettes are easier to make, especially in mini form, than traditional pies because you don't need to use pie tins! All you need is a backing sheet and parchment paper to cook these adorable mini tarts!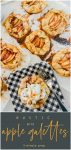 Rustic Mini Apple Galettes
Rustic Mini Apple Galettes. It's apple season! Celebrate by making these easy rustic apple hand pies. They are perfect for fall picnics and family desserts!
Prep Time 5 minutes
Cook Time 30 minutes
Ingredients
4 medium apples (I used gala apples)
4 prepared pie crusts (you can also make your own)
1 T. pumpkin pie seasoning
1/2 cup brown sugar
1/4 cup brown sugar
2 T. corn starch
1 T. vanilla
1 medium egg
2 T. Turbinado sugar (optional)
1 fresh lemon for juice and lemon zest
1/2 cup flour to roll out pie crusts
Instructions
Preheat oven to 400-degrees
Make the Filling
Slice apples in thin slices. Combine apple slices, brown sugar, cornstarch, lemon juice and lemon zest in a medium bowl. Mix.

Add vanilla over the top.
Make Pies
Sprinkle flour on work surface and roll out thawed pie crust. Flip a cereal bowl over and press it into the dough to create 3-4 mini pie crusts out of each prepared pie crust.

Put pie crust rounds on parchment paper baking sheet.

Lay apple slices in the middle of each pie crust. Fold edges up to hold the apples in place. Only cover up the edges of each galette.

In a small bowl, whisk egg and add 1 T. of water. Brush egg mixture over the edges of each galette.

Bake galettes for 25-30 minutes, until edges are browning.

Optional – top with whipped cream and/or caramel sauce. Enjoy!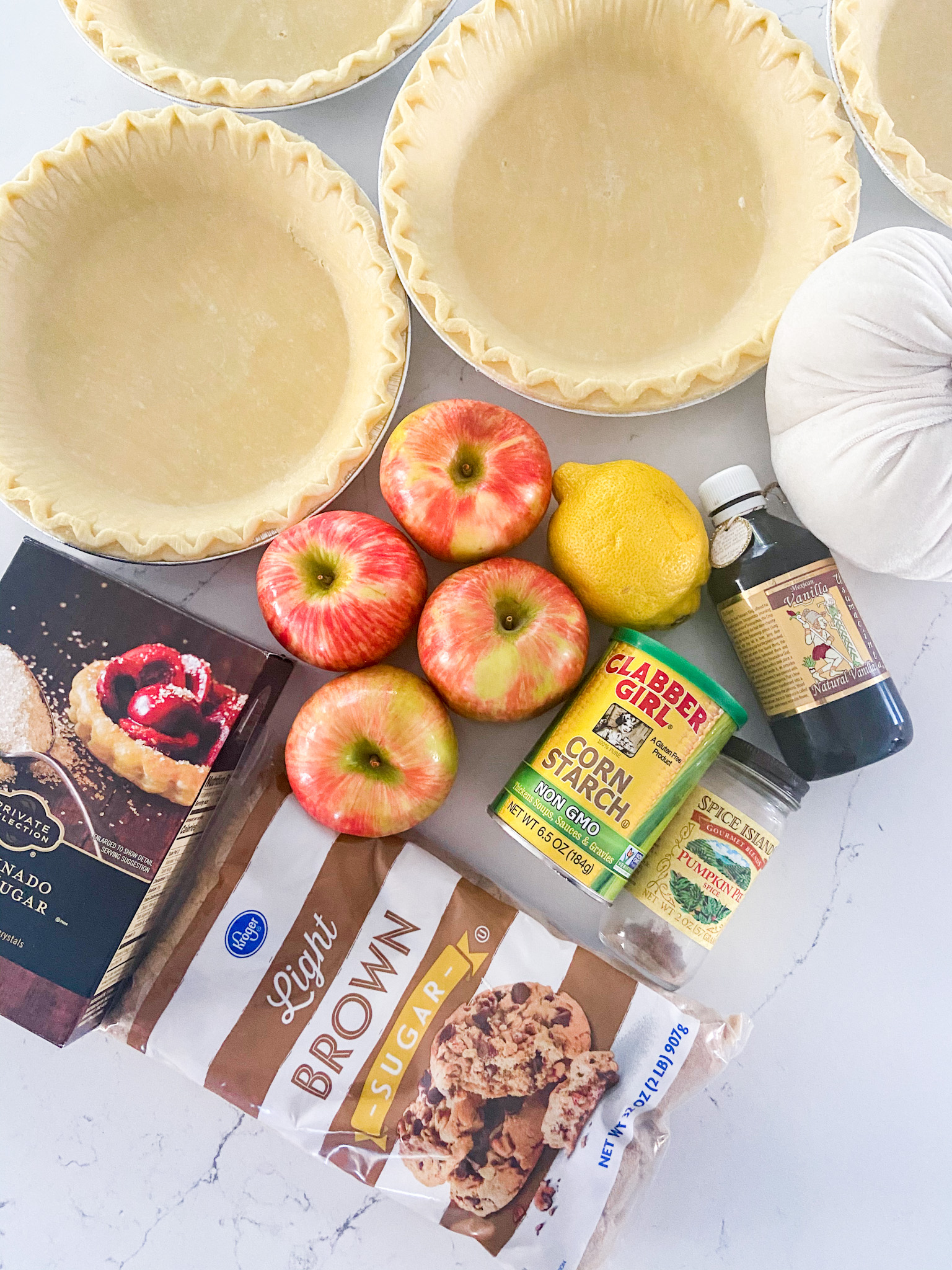 Top Mini Galettes with Whipped Cream and Caramel Sauce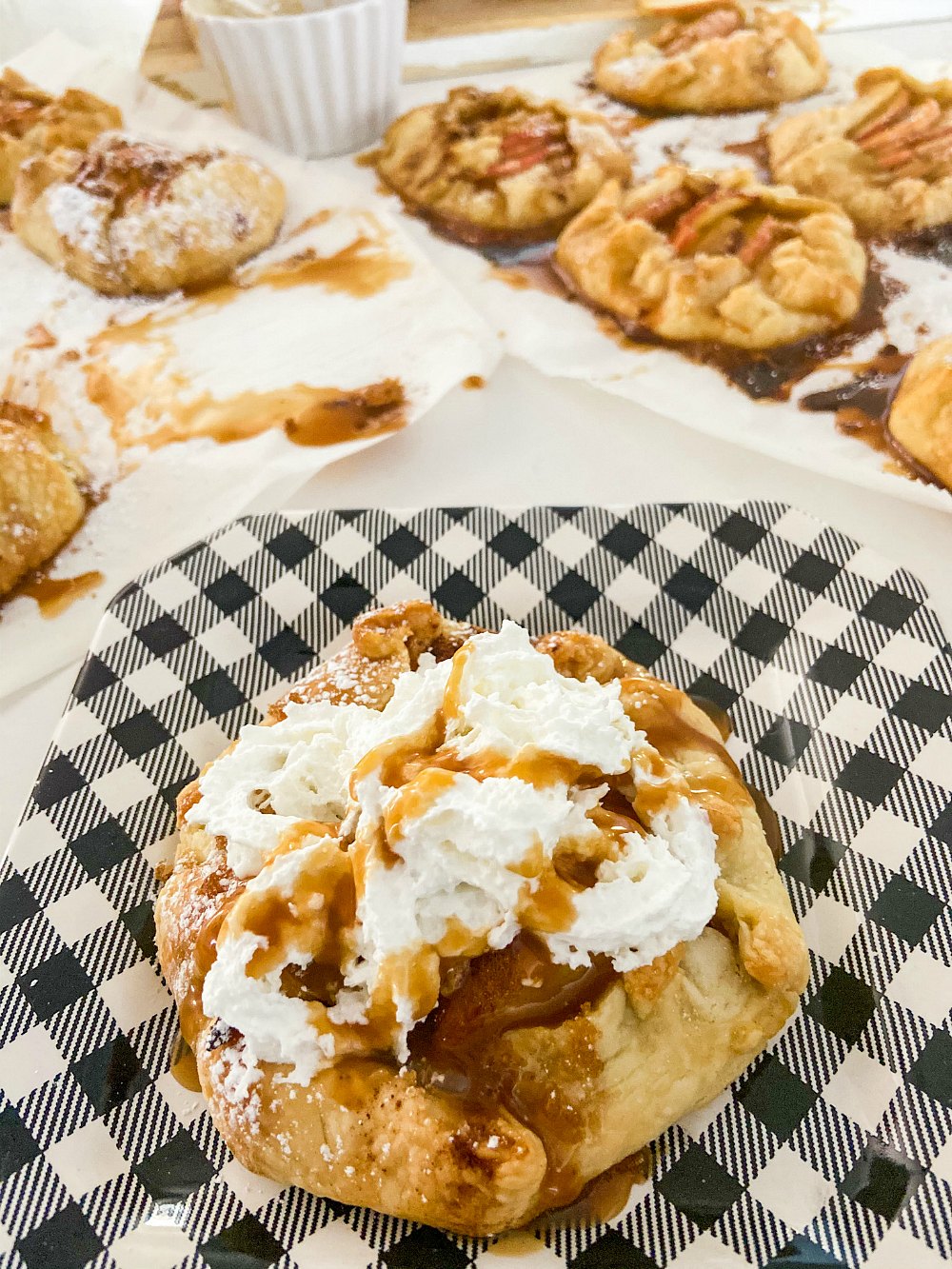 You can definitely serve these delicious desserts with no topping but to make them EXTRA special, add whipped cream! I also added some simple caramel sauce and WOW!! It's a stunning dessert.
Mini Apple Galettes Require Only 5-Minutes Prep Time
Your guests will not believe how easy these mini desserts are to make! I use pre-made pie crusts, but you can make your own too! Just roll the pie crusts out and use a cereal bowl to cut a circle shape in the dough. Each pie crust made 3-4 mini pie crusts. And shhhhhhhh! No one needs to know how easy these are to make. Your secret is safe with me!!
Fall Mini Apple Galette Video
Here's a little video I made that shows how easy it is to make this dessert!
Delicious Fall Recipes








Pin Rustic Mini Apple Galettes for Later!
Pin this idea so you can find it when you want to make the perfect fall dessert!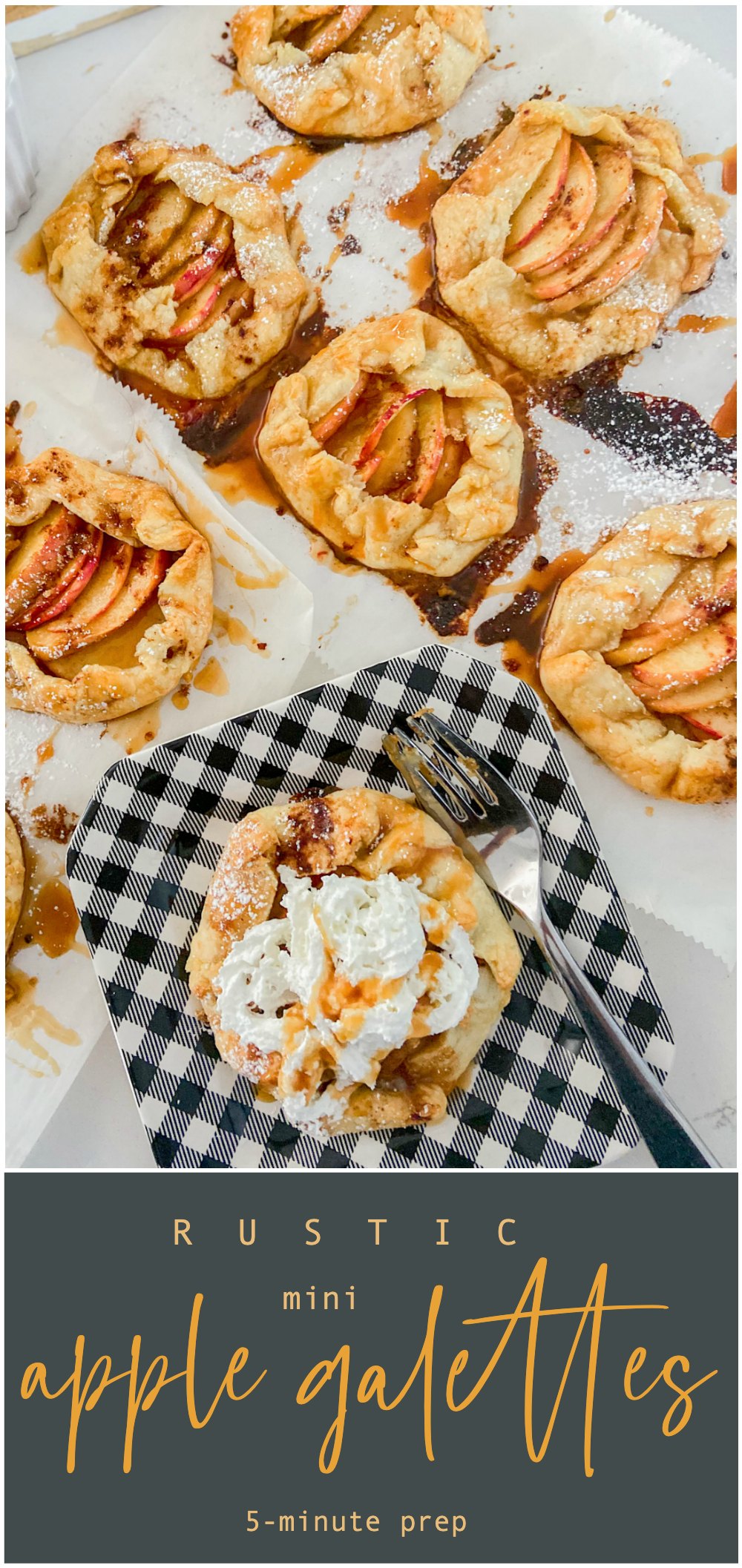 Tag Me on Instagram
Show me YOUR recipes and projects at @tatertotandjello! I would love to see what you are creating!!
Have a Great Day!
xoxo