10-minute valentine's sweetheart charcuterie board. Delight your loved ones with a sweet take on the traditional charcuterie board by creating a sweetheart dessert board in just 10 minutes.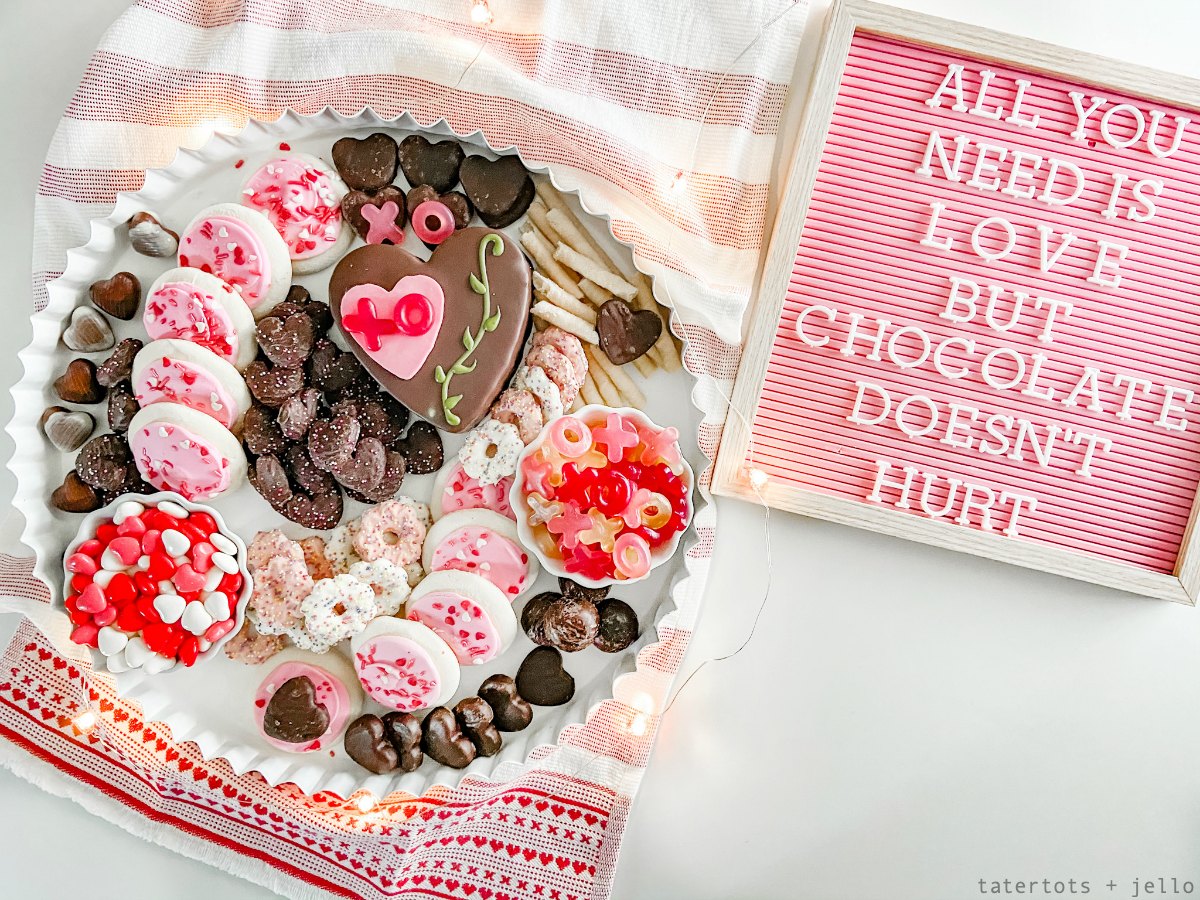 A Sweet Spinoff on the Traditional Charcuterie Board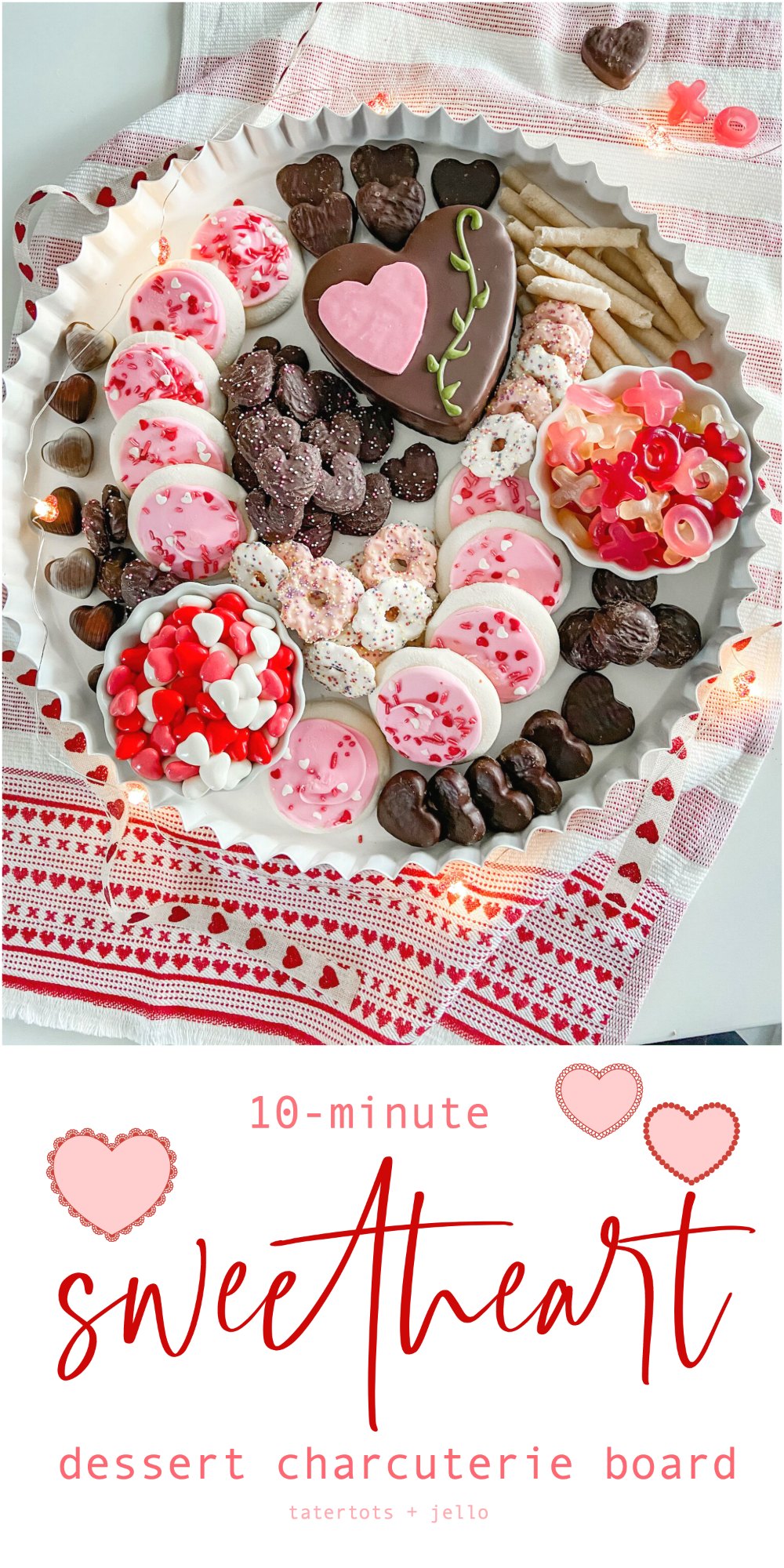 Do you celebrate Valentine's Day? We usually have a nice dinner with the kids. This year I'm adding a Sweetheart Dessert Board. This is a spinoff on the traditional meat and cheese charcuterie board. For dessert I am making this fun smorgasbord of delightful desserts. And the best part is that it only takes 10 minutes to put this board together!
20 Fabulous Charcuterie Board Ideas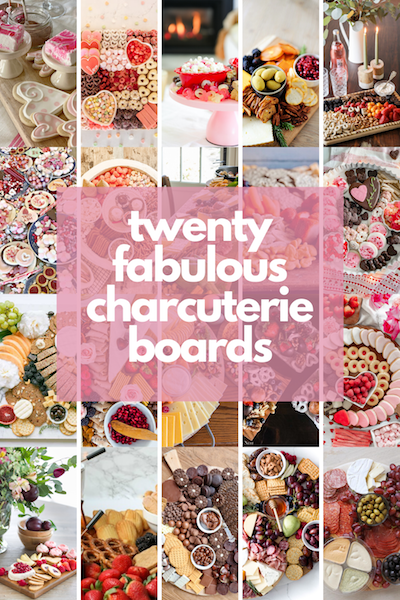 I'm joining some friends and we are all sharing festive Charcuterie ideas!! Scroll down to the end of the post to go directly to all of the ideas!
Valentine's Dessert Charcuterie Board Only Takes 10 Minutes to Assemble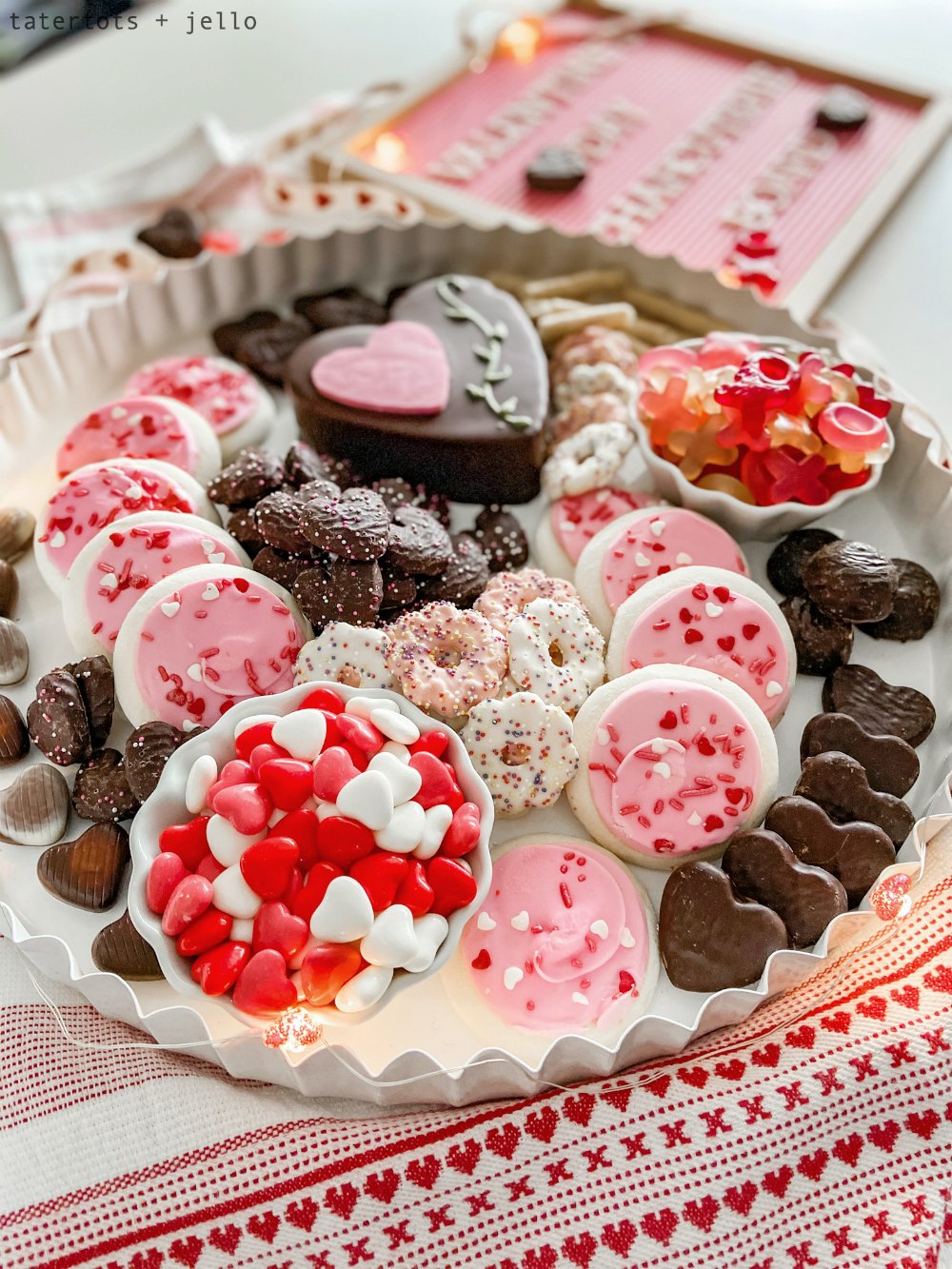 I took a variety of pre-made treats and arranged them together for a fast dessert idea,You can add whatever desserts your family or friends like.
What Desserts Do You Include in a Dessert Charcuterie Board?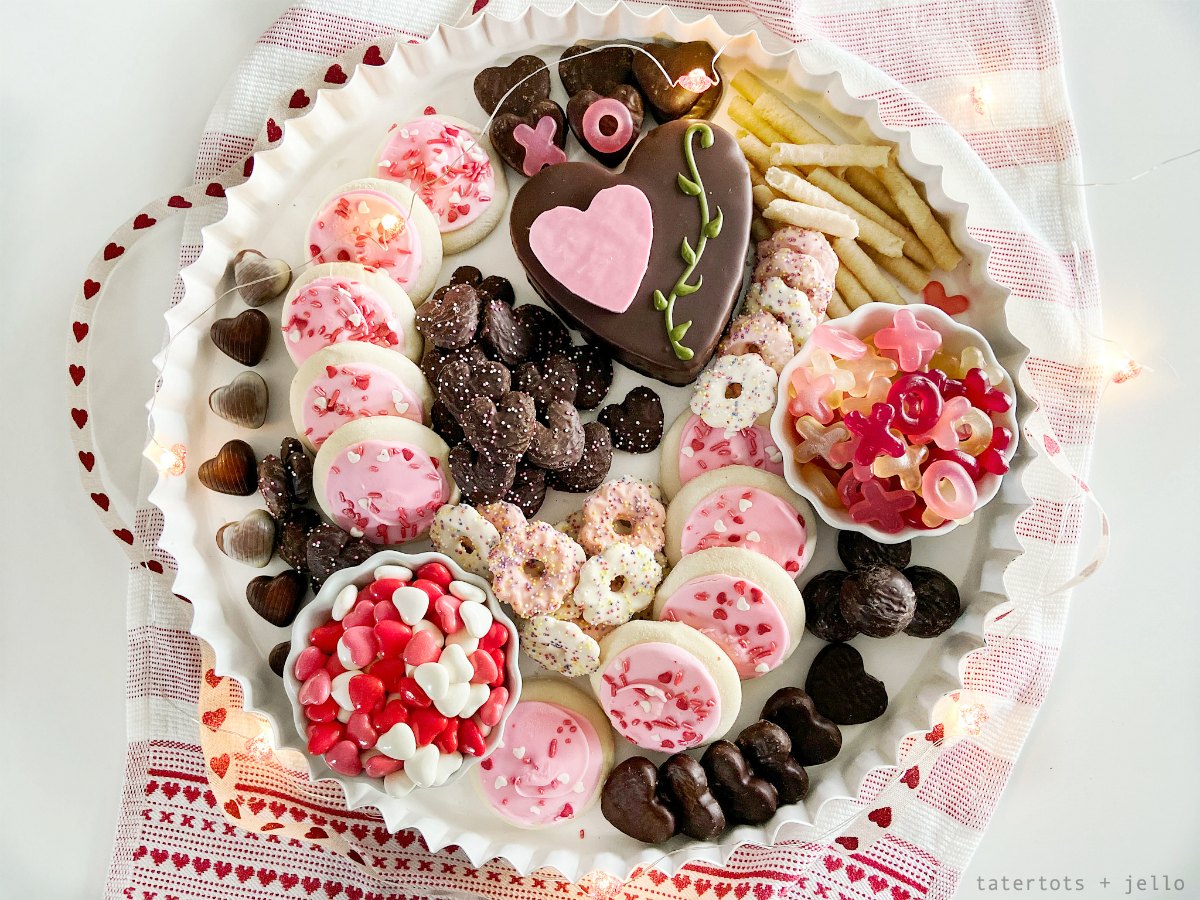 You can shop at your local grocery store to gather items for your dessert board. For this dessert board I shopped at two stores – Trader Joes and my local grocery store. And of course, you can make homemade cookies and treats too! Items I used on this board are — a heart cake, ring cookies, chocolate hearts, XO gummy candies, SweetTart heart candies, tiny chocolate heart cookies, heart-shaped peppermint patties.
How Do You Assemble a 10 Minute Valentine's Charcuterie Board?
Pick a Platter
First, decide what type of platter or board you want to use. For this board I chose a large white scalloped shallow serving dish. You can any shape of serving board — circle, oval, square or rectangle.
Arrange the Largest Item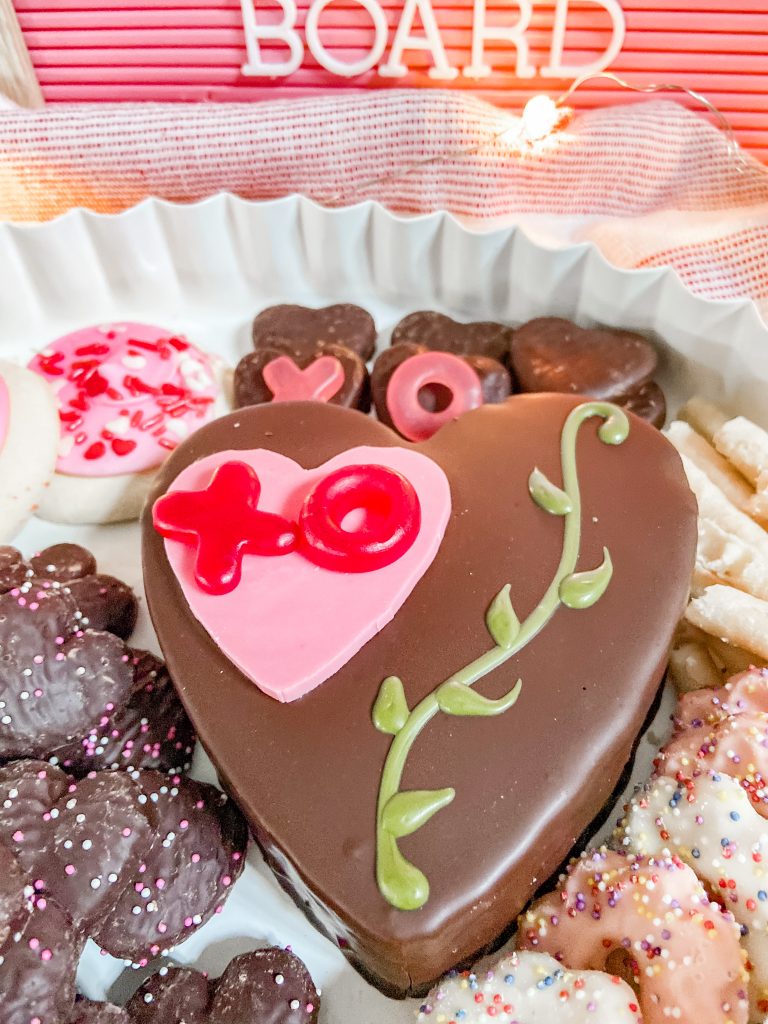 I served a pretty heart-shaped cake on my dessert board. I placed the cake on the board first.
Layer Multiple Items in a Row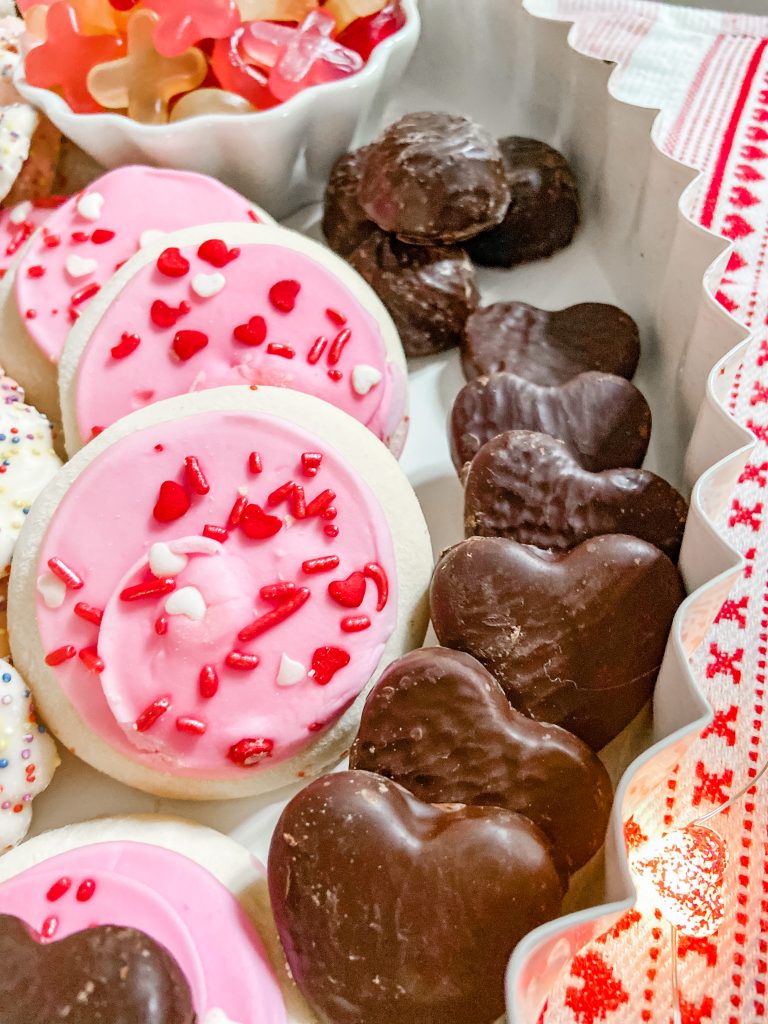 Items like cookies and larger candies look great arranged neatly in a row. I started with my larger sugar cookies and ran two rows of them in curving lines that mimic'd the curve of my tray. Then I did the same thing with the bigger candies like my heart chocolates and heart-shaped peppermint candies.
Place Small Items in Bowls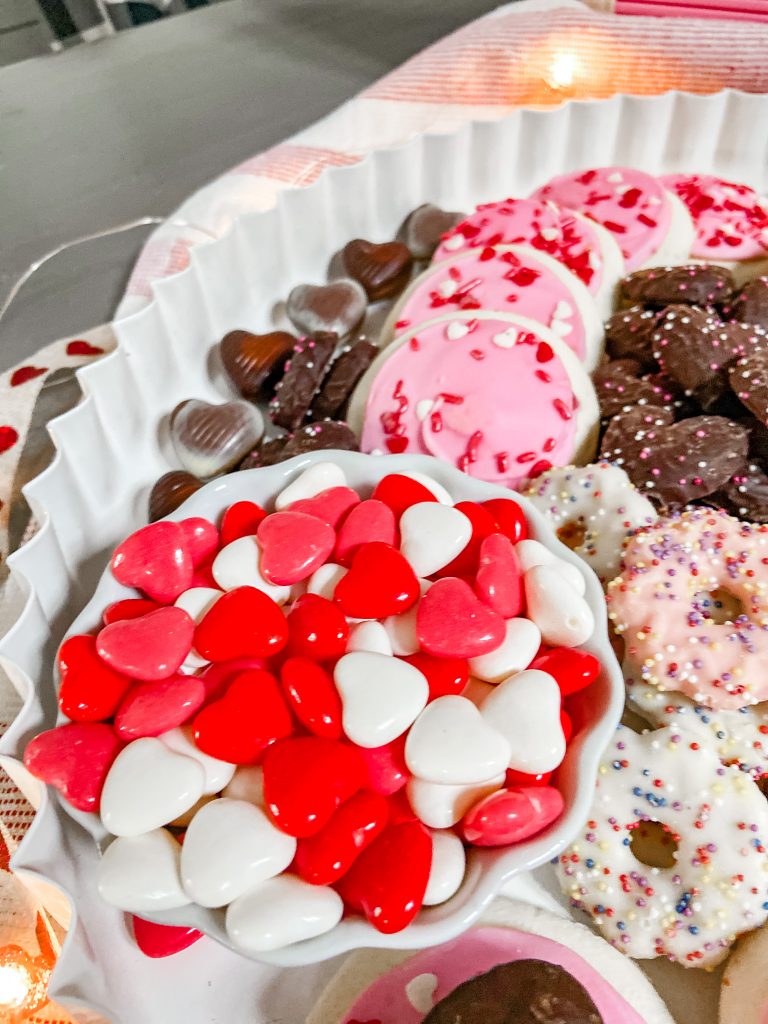 I put the gummy XO candies and SweetTart candies in small bowls to keep them contained.
Add Clusters of Smaller Items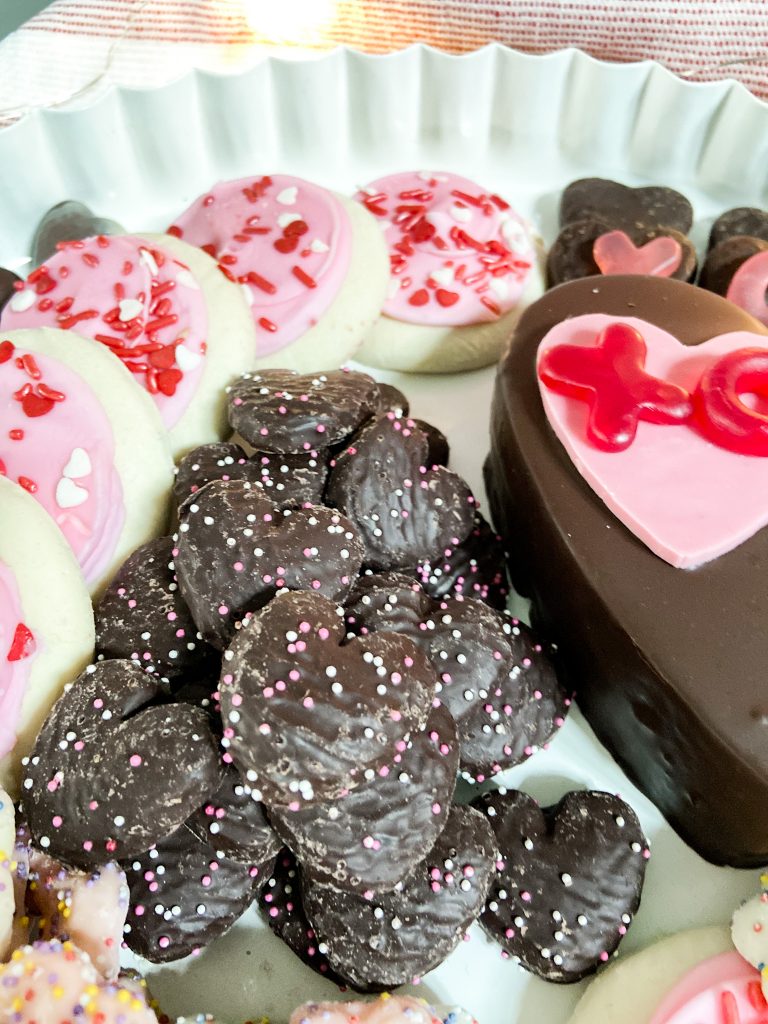 Fill in the rest of the board with smaller items. Smaller items like small cookies and candies look good on a dessert board in clusters. You can pile them up and make the board look full with these smaller items.
What Occasions Would You Make a Dessert Charcuterie Board For?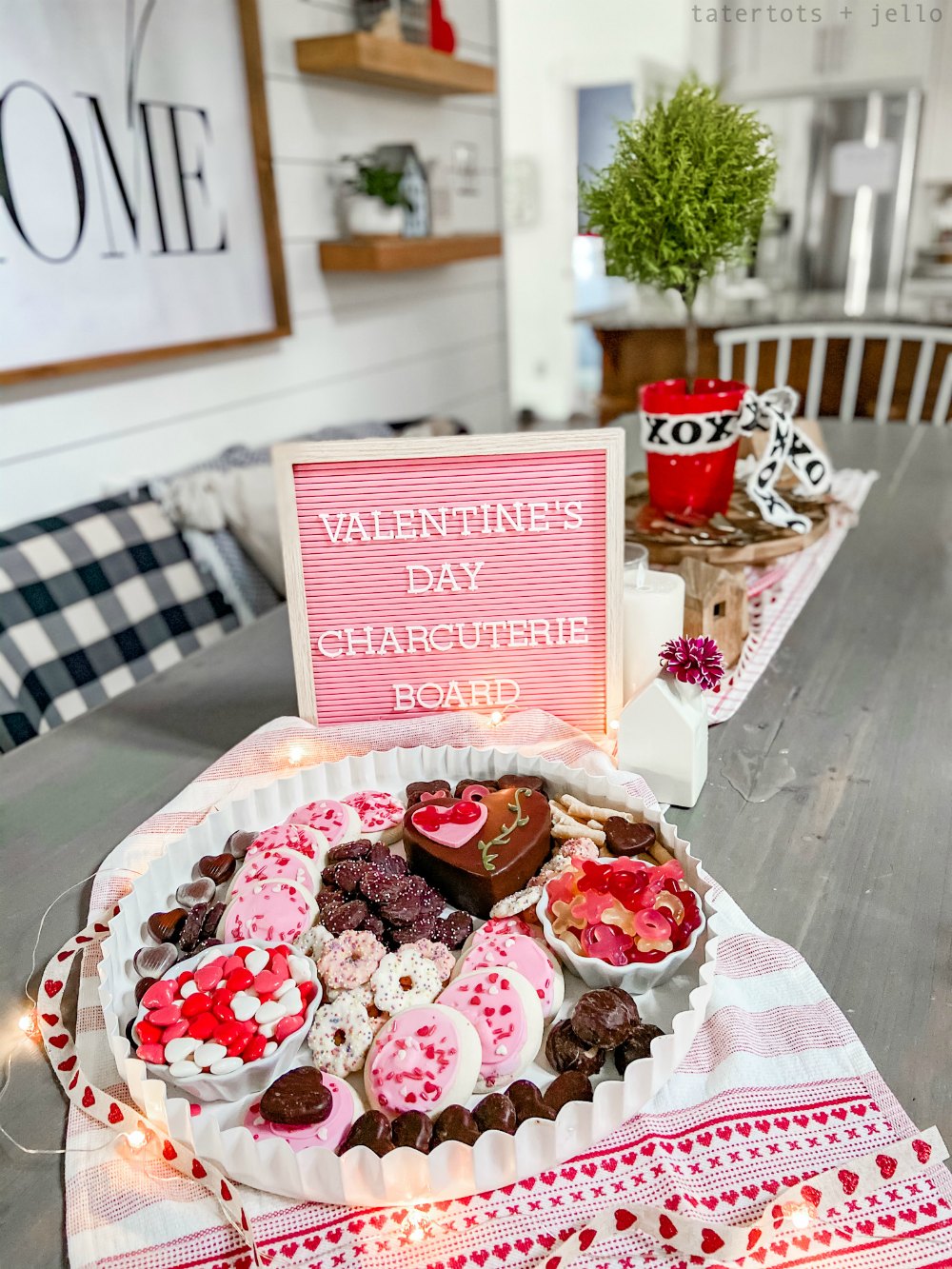 You can make a charcuterie board like this for Valentine's, but sweet dessert boards are great for any occasion. You can make one instead of a traditional dessert for a special dinner, they are fun for any party (especially birthdays) and I love making dessert boards for family game nights!
20 Fabulous Charcuterie Ideas
20 Fabulous Charcuterie Boards!

     
Pin Sweet Charcuterie Board for Later!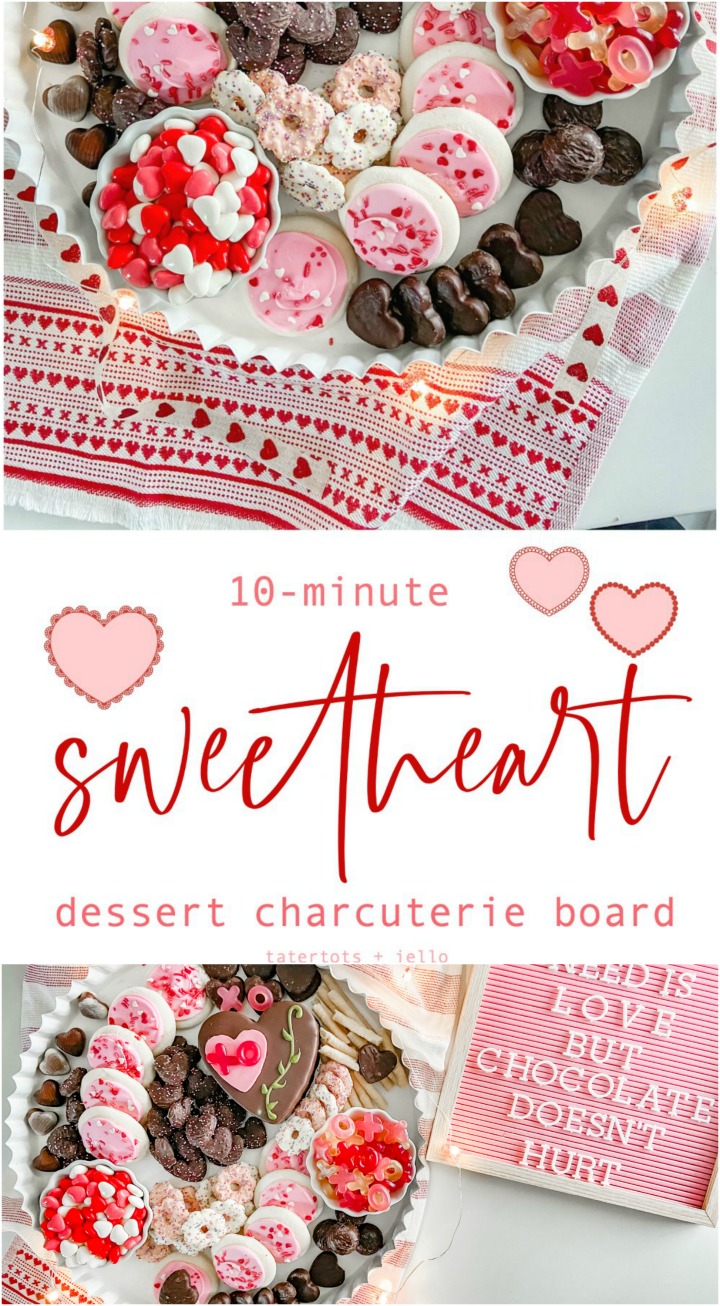 Have a SWEET Day!
xoxo