The Best Crockpot Keto Tuscan Soup. Spicy sausage and sun dried tomatoes in a creamy broth is so delicious PLUS low-carb and Keto friendly!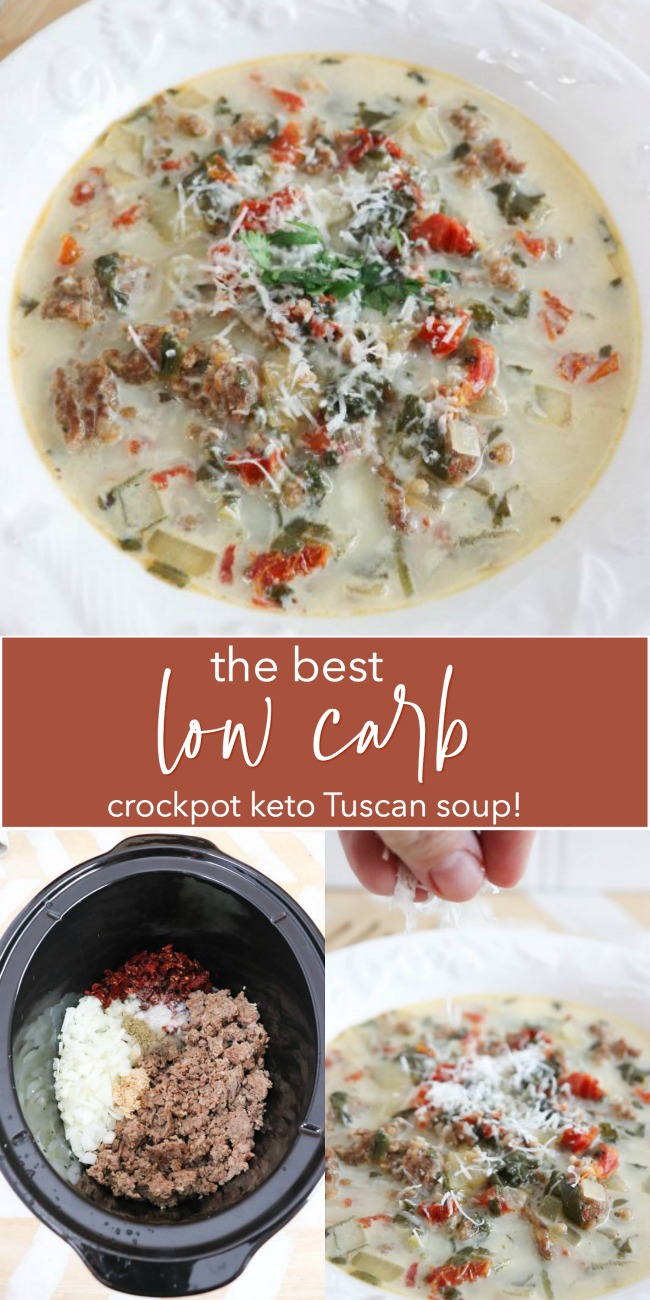 The Best Crockpot Keto Tuscan Soup
Have you tried Keto Tuscan Soup?  It's one of our favorite dishes to make in the cooler months!  Today I'm sharing how I have made this classic recipe low carb, flavorful and keto friendly.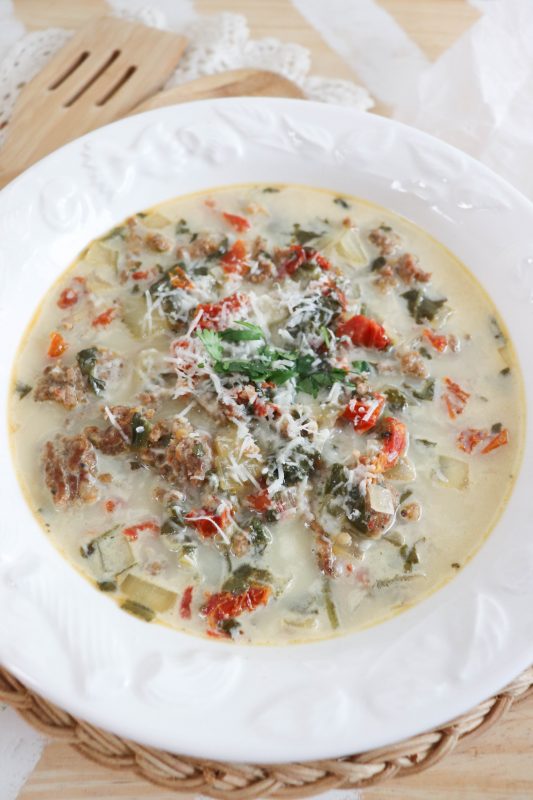 I'm Heather, a Canadian twin momma and creative blogger at Homemade Heather where I share delicious recipes and easy to make crafts.  When Jen started posting her yummy keto dishes I was so excited to follow her journey!



I discovered a ketogenic lifestyle over three years ago and lost eighty-five pounds in less than a year.  Keto has given me mental clarity, huge amounts of energy as well as a new lease on life.  This success has led me to adapt many of our recipes to be low carb and keto friendly.  Some of our favorites include this low carb hamburger soup, this cauliflower perogie casserole and these keto cranberry bliss bars.

  


This soup is so rich and flavourful that you'll find it hard to believe that it's low carb!  I love the combination of spicy sausage and creamy broth.  The sun dried tomatoes also add a wonderful richness of flavour to this dish.

  

The Best Crockpot Keto Tuscan Soup
The Best Crockpot Keto Tuscan Soup Ingredients
1 pound ground mild Italian sausage, cooked and drained 1 large onion, chopped 3 cloves garlic, minced 1 teaspoon dried oregano 1.5 cup sun-dried tomatoes, drained and chopped salt and freshly ground pepper 6 cups low-sodium chicken broth 1.5 cups spinach, chopped 3/4 cups heavy cream 1/3 cup freshly grated Parmesan cheese for serving
The Best Crockpot Keto Tuscan Soup Directions:
1. Add first seven ingredients to the crockpot. 2. Cook on low for four - six hours. 3. 1/2 hour before serving add spinach and cream. 4. Top with Parmesan before serving.
Keto Tuscan Soup Tips
Tips:
*hot italian sausage can totally be substituted for mild *fresh or frozen spinach both work for this dish *adding riced cauliflower would make this recipe even more hearty *can be cooked on the stovetop in a large stock pot or in the Instant Pot. Simply saute the sausage until cooked through, add remaining six ingredients and simmer. Add spinach and cream and simmer an additional ten minutes.
Thank you so much for having me Jen!
I look forward to sharing more delicious keto recipes with y'all soon! xoxo
The Best Crockpot Low Carb Tuscan Soup
Doesn't that look amazing? I made a keto tuscan soup last week but it was a tomato-based soup and it was so good. I can't wait to make Heather's and have a taste off! I'll link mine here so you can check it out too!
Why Try a Keto Diet?
Many people try a keto lifestyle to lose weight, and that works well. But there are other reasons you might try going Keto, Low-Carb, and/or Paleo. I love Keto because I feel better not eating gluten and sugar. I feel like I have more energy and my mind feels sharper. I feel generally much happier eating less carbs.
Sharing More Low Carb Recipes
I am SUPER thrilled to be collaborating with Heather once a month to share some amazing low-carb recipes and even some great giveaways! Each month we will both share a coordinating recipe and link them together. So this month we are sharing a Keto soup. Next month we will be sharing a Keto salad. It's going to be so fun! I hope you will try them!!
More Keto Recipes
Here are a couple other Keto recipes I love to make!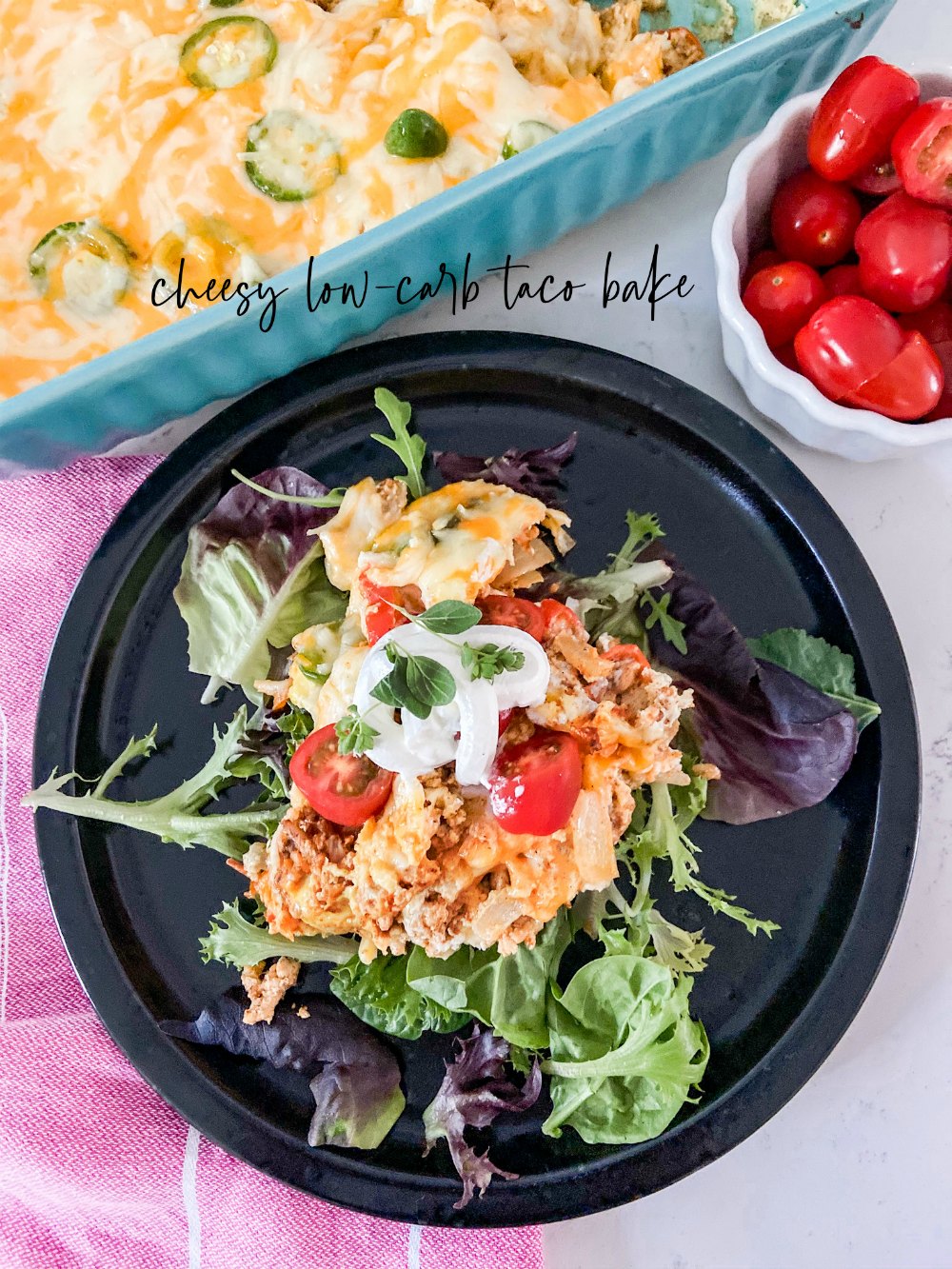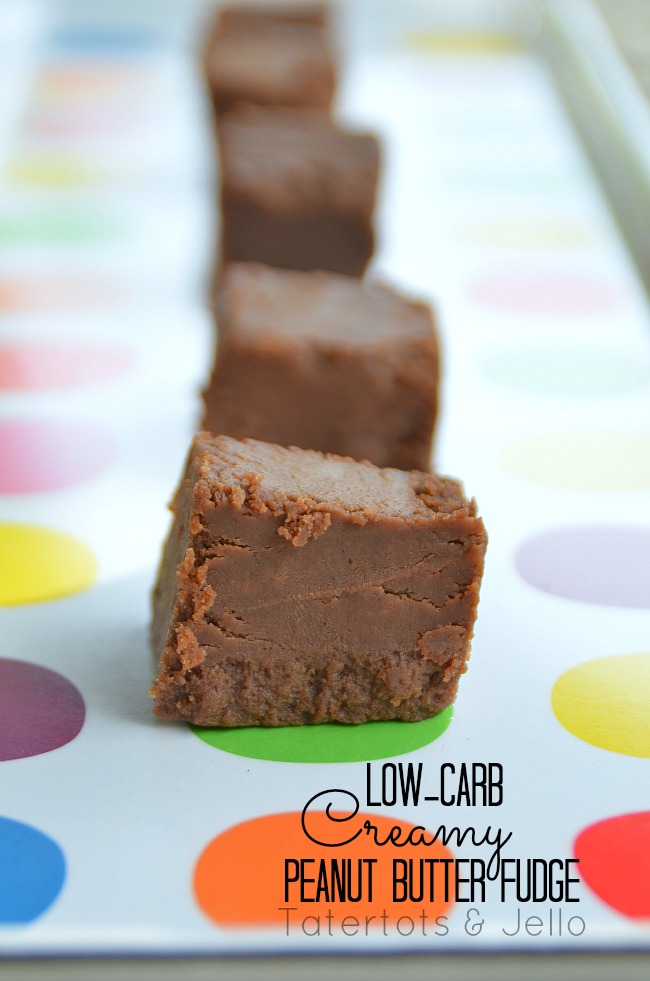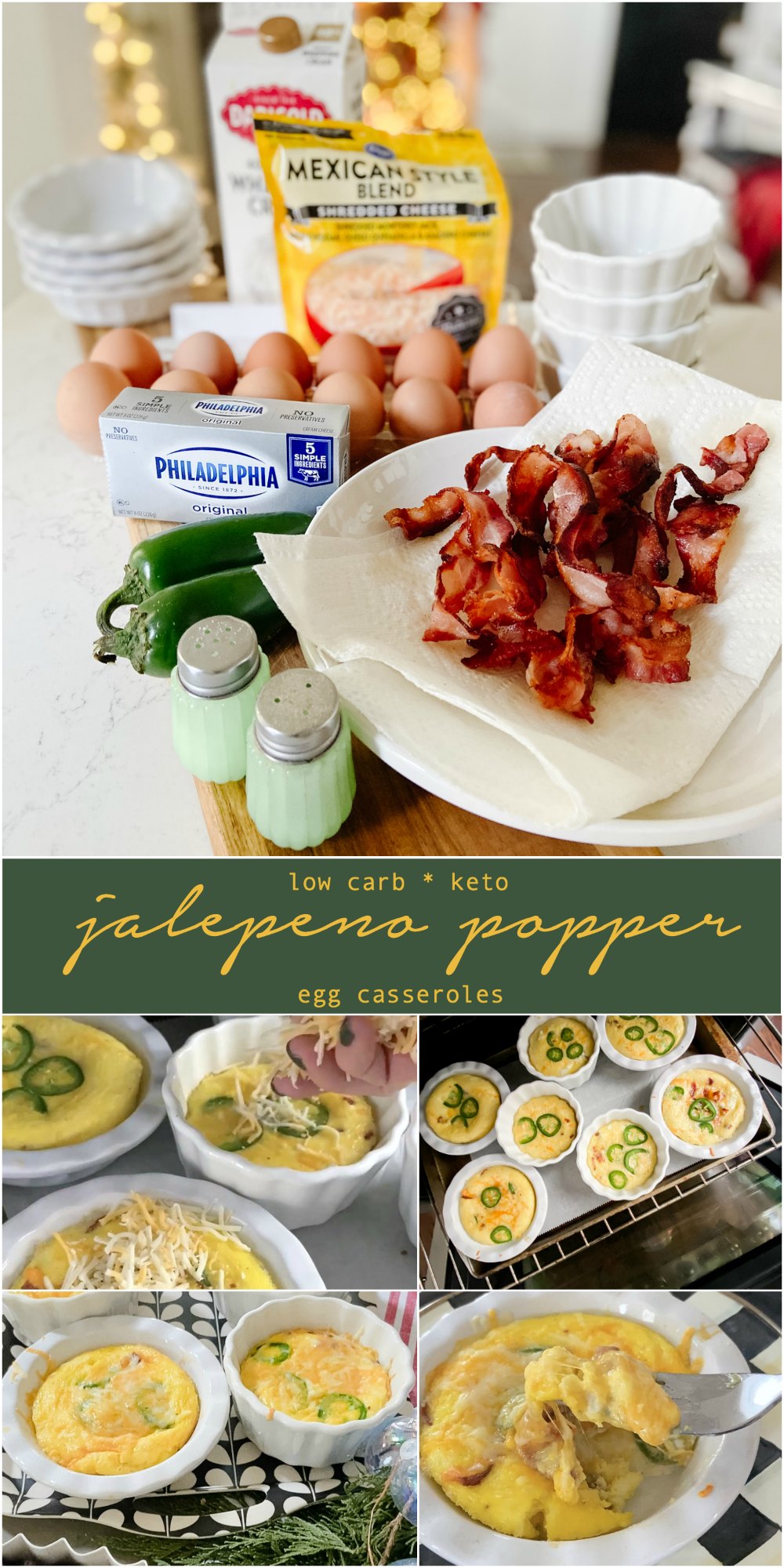 I hope you will follow along with us this year as we share some low-carb favorites! And head over to Homemade Heather and say hi!!
Have a yummy day!
xoxo

Pin for Later!