I'm on day 40 without Diet Coke. Can you believe it??
It all has to do with a #BMSChallenge that I joined in, thanks to my friend April. There's more to it too. The BMS – stands for Body, Mind and Spirit. And it's been great.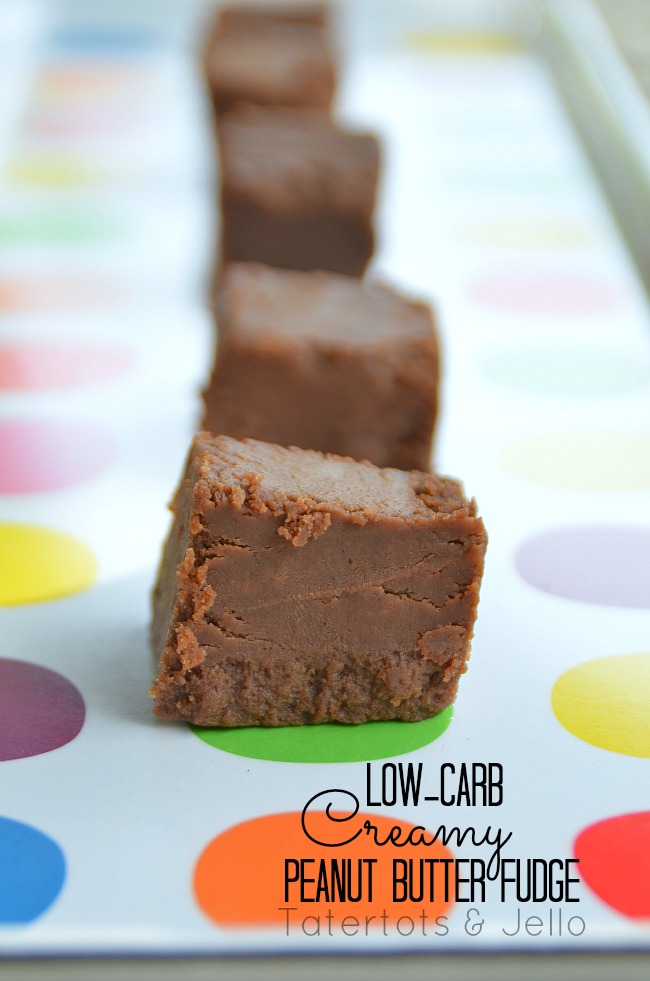 I've lost 15 pounds so far and I feel SO good. But it's been really hard too. Not only did I have to give up my beloved Diet Coke, but also sugar. What???
And I have to say I'm not a sugar fiend, but after about a month without anything sweet, I was about to go a little psycho. So I did a little research and experimented. What I came up with is something that takes the edge off of the psycho for me when I need just a LITTLE sweetness. I tried this without the peanut butter and it wasn't nearly as good.
So here it is. It makes a small batch but I only need about half a piece and it makes me feel like I can keep going on those days when I am struggling. My kids even like it. And it also is almost sugar free too!!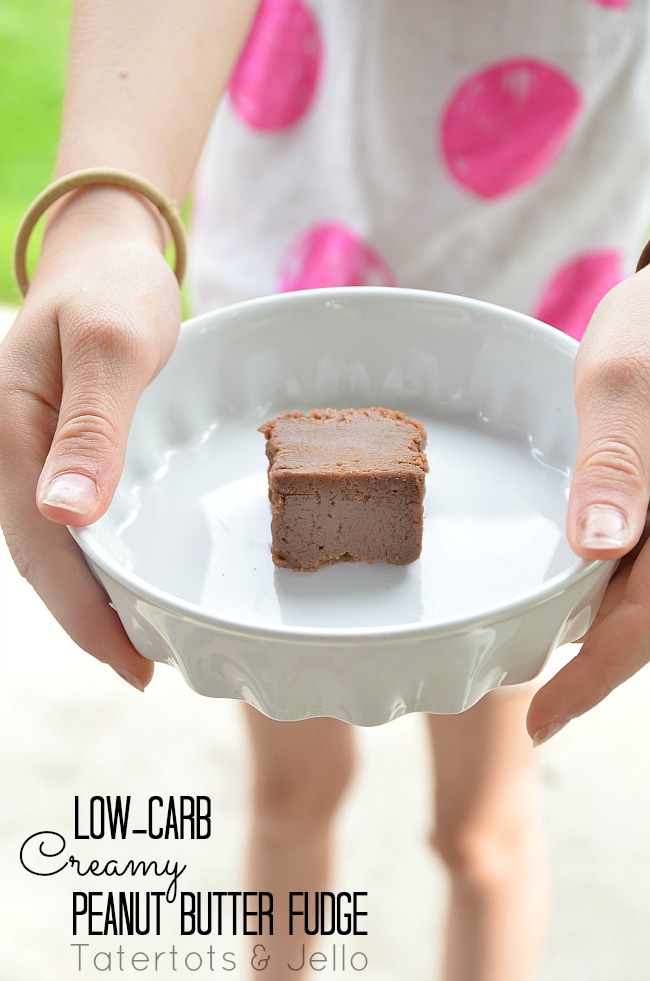 Low Carb Chocolate Peanut Butter Fudge
Makes: 16 1×1 pieces.
Ingredients:
4 squares of unsweetened baking chocolate
1 cup of all- natural peanut butter
1/2 cup of Truvia sweetener (it's made out of natural plants) or any other kind of natural sweetener
1/2 cup of half-and-half (I used fat free to cut out some calories)
1 teaspoon vanilla
(you can add nuts if you want)
Directions:
Melt the chocolate over a double-boiler over medium heat.
Once the chocolate has melted, mix in the sweetener and half-and-half and stir until dissolved. It takes 5-7 minutes.
When the chocolate has dissolved in the half-and-half, take it off the heat and stir in the peanut butter and vanilla and mix until smooth.
Put the fudge into a square container smooth it out with a spatula. Chill until cool.
After it's cool you can cut the fudge into pieces. To get the cuts smooth, dip the knife into water between slices.
Store in the refrigerator, covered.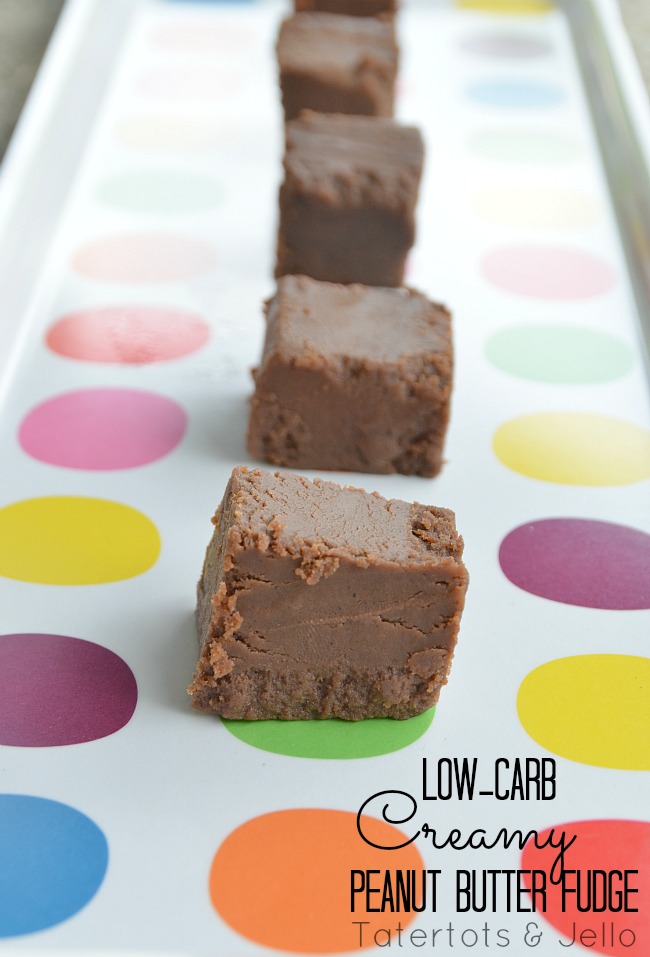 Note – this is just something I have every once in a while to satisfy my sweet tooth. The challenge is all about eating healthy, veggies, drinking tons of water and exercise. It's really been a lifestyle adjustment and I love how healthy I feel now.
I have one more month of the challenge. It's been so awesome so far.
What's YOUR favorite treat to make??
Let me know in the comments!
I would love to come over and see your recipe!
Have a Great Day!
xoxo