As I've talked about before, I like technology best when it brings people together, and I love it when it helps me bring my family closer.
When we go on family vacations, often we take road trips, and in the car it it can seem like everyone's plugged in to their own device!
But we've been trying a few new things: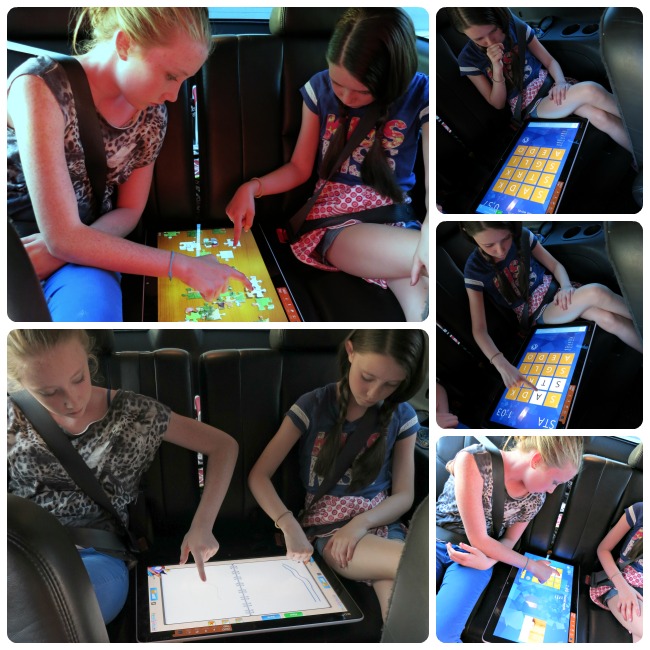 We've now tried bringing the Sony VAIO Tap 20 All-In-One PC on our road trips, and it's been a fun way to keep the kids busy — plus, we've been relying on a few of our favorite in-the-car games.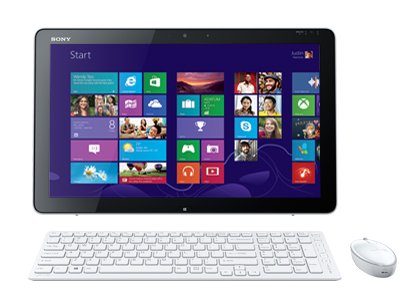 I'll share some road trip ideas with and without the Sony VAIO Tap 20 — and tell you how you can enter to win your own Sony VAIO Tap 20 below:

When everyone's plugged into their own devices, it seems like we're all "alone together," (to steal a phrase from About a Boy).
And since family vacations and family road trips are about being together, we're trying some new and some old ideas.
(Let's keep it real: I still welcome some times when the car is quiet and everyone's either watching the car DVD on headphones or on their own headphones!)
Some Tried and True Games
Yellow Car Bingo: The younger girls (much to the older kids' chagrin) love to look for yellow cars — and when they spot one, they yell "bingo." Over time, the rules have become very specific: the vehicle has to be able to travel at freeway speeds, and so forth. The passenger with the most "bingos" wins. Sometimes it's dad.
State License Plates: You can find printables for it, but we just use pads of paper — and of course, the person who spots license plates from the most US states, Mexican states and Canadian provinces wins.
I Spy: Of course, the old classic "I Spy" is great — when we're somewhere with scenery. (We have a ban on that game in the entire state of Nevada. Not enough variety.)
What are yours?
New Ideas
And now we bring along the Sony VAIO Tap 20 All-In-One PC!
We have named ours "Scott." Get it? Scott VAIO? It was my husband's idea. He even calls it "Chachi" just to be extra clever.
I've had a few questions about why the Sony VAIO Tap 20 is called an "All-In-One" PC. It means a few things. First, it works great for movies & games (I love the Sony BRAVIA screen), work, web browsing, and more. And "All-In-One" means it has all of the computer pieces in one unit (except for the mouse and keyboard, of course).
Since it's "all-in-one," we bring it on road trips because it's fun for two or more to play games, draw, or, with a mobile WiFi hotspot, even play some (low-bandwidth) online games together!
Here are some of the games: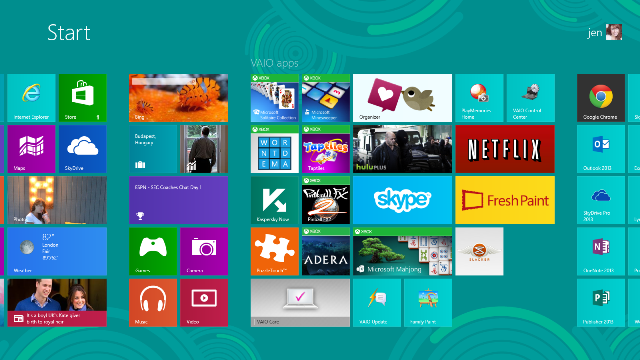 You can see some from the Windows 8 start menu. And since the Sony VAIO Tap 20 has a great touchscreen, we can use it as a giant tablet PC in the car!
(see the pics at the beginning of this post for an example!)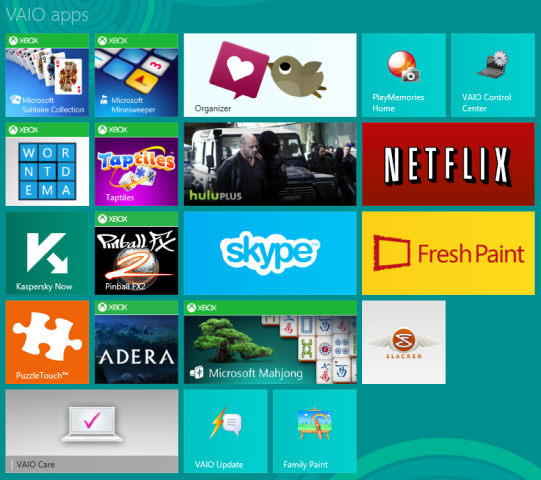 I've moved some apps around, but you can see some of the games that ship with the Sony VAIO Tap 20, like: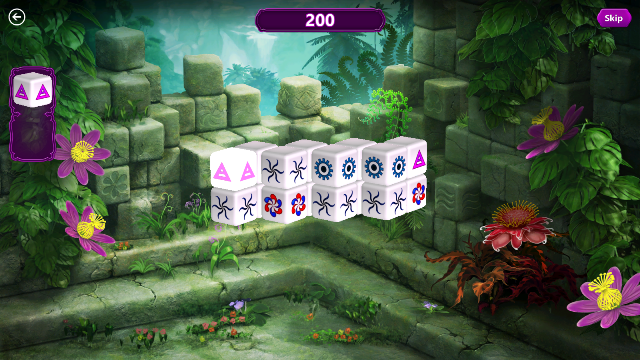 TapTiles, a fun, 3-D touch matching game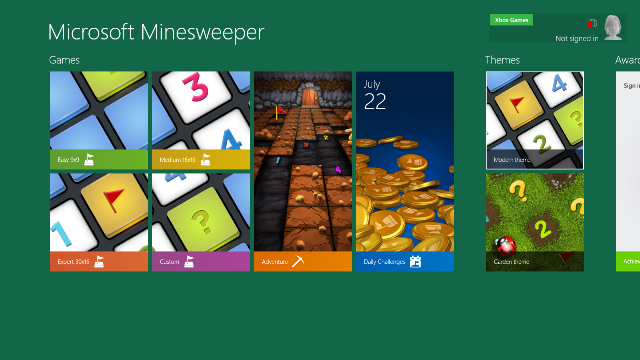 The classic Minesweeper, updated for touch.
(Note that if you have an XBox Live account it will track your scores!)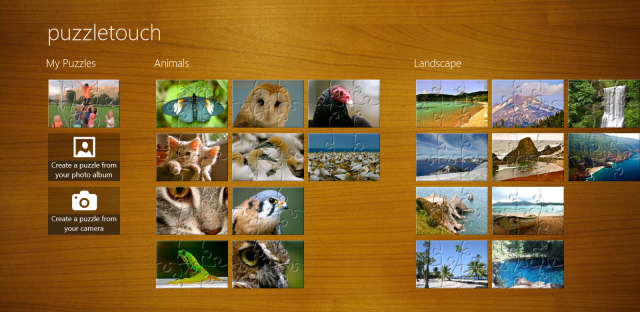 A starter edition of PuzzleTouch, where you can choose from premade puzzles, or make your own,
like Ella's soccer game picture the girls are trying to assemble in the collage at the start of the post: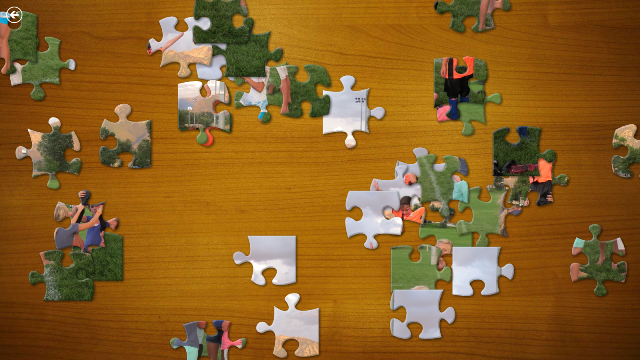 And the girls also like to compete for high scores on this game: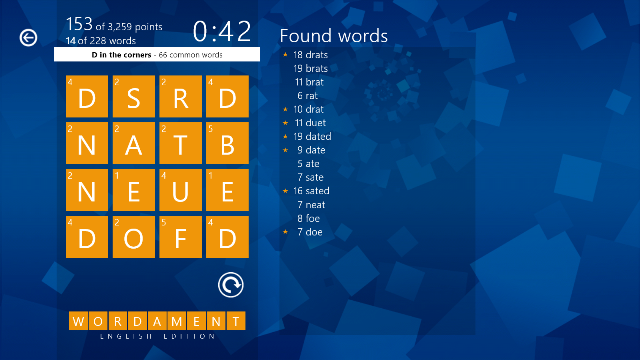 Wordament, a Boggle-like game. (You can see them playing that in the collage too.)
And of course they like using the art apps, like the Family Paint app I talked about a few weeks ago, and the fabulous and (free) Microsoft FreshPaint app.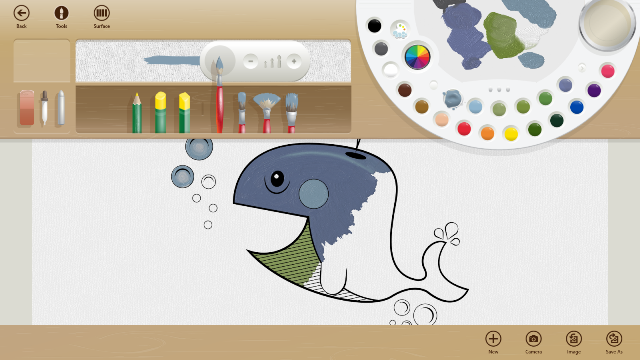 FreshPaint is cool, but the Sony FamilyPaint app lets two kids paint face to face!
We've had a great time using the Sony VAIO Tap 20 to play with electronics together on our road trips!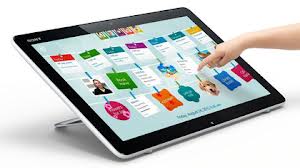 To enter to win a Sony VAIO Tap 20,
And then just tweet your favorite Sony VAIO Tap 20 feature
using the #TryVAIOTap20 and #SonyVAIO hashtags for a chance to win!
Click here to start your tweet RIGHT NOW! (don't forget to fill in your fav feature!)
You can see the complete rules here.
Also,
Stay up to date on the latest Sony product news on Facebook (@Sony), Twitter (@Sony Electronics, #SonyVAIO, #TryVAIOTap20), YouTube, Pinterest, Instagram and at their blog (blog.sony.com).
What's your favorite road trip game?
Let me know in the comments!
(The "quiet game" doesn't count – LOL!)
xoxo

(This post was sponsored by Sony and Intel, but all opinions and ideas are mine. See my disclosures. Complete giveaway rules here.)