Vegetable Grill Packets and Topping Bar. Next time you have people over, create the best vegetable packets on the grill and a topping bar so everyone can customize their packets.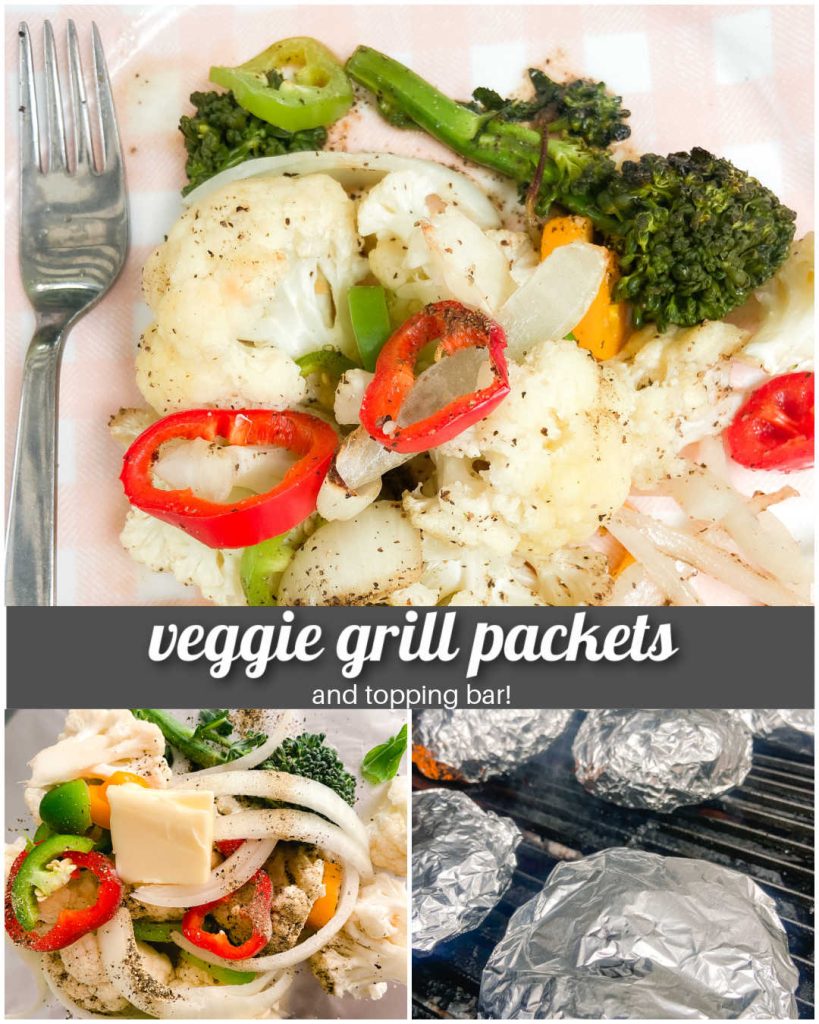 Vegetable Grill Packets and Topping Bar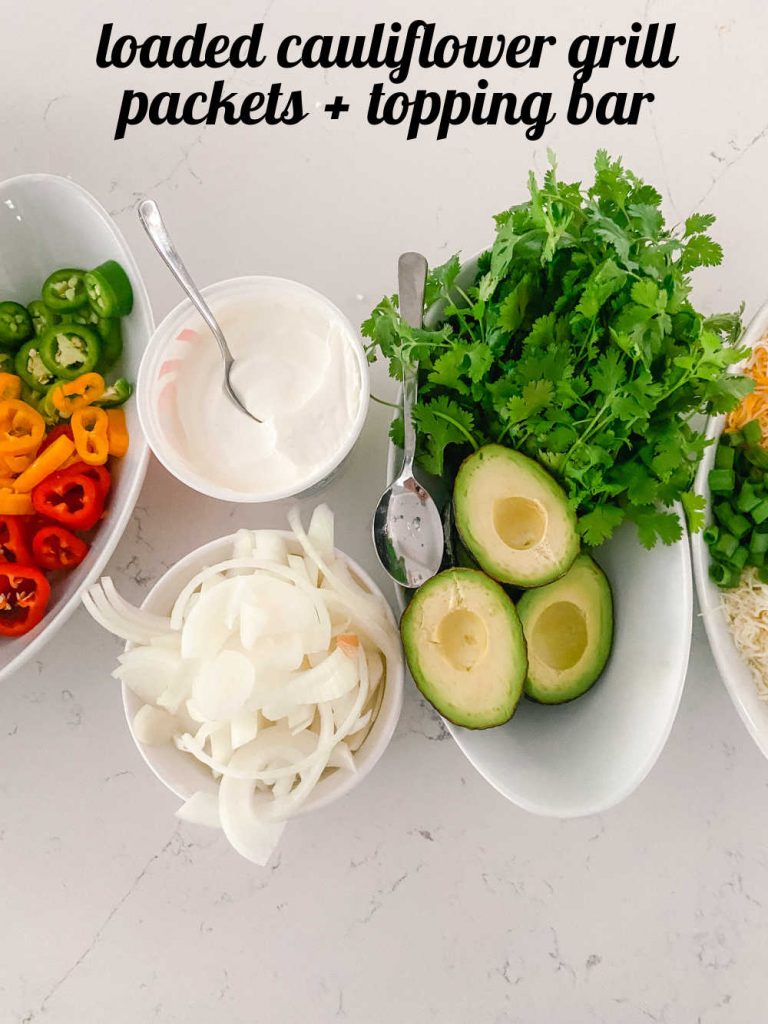 Looking for the perfect summer grill idea? Make vegetable grill packets! Sliced potatoes or cauliflower pieces in butter with spices are so good! Then make up a topping bar so your family and friends can add their favorites on top and you have an easy and fun dinner idea!
Low-Carb Cauliflower Packets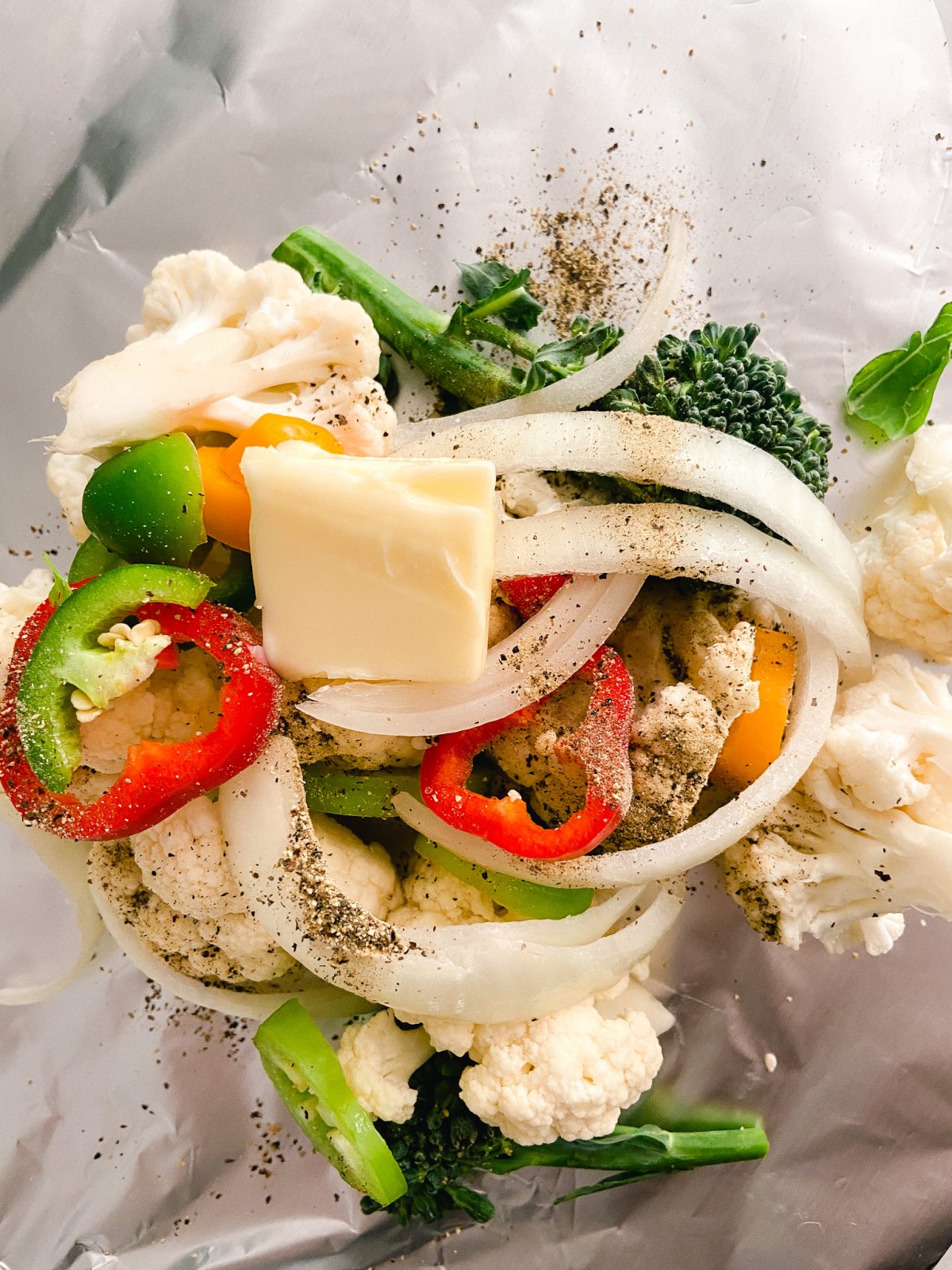 Make the packets low-carb by providing cauliflower pieces that people can use as a base instead of sliced potatoes. Instead of 26 grams of carbs in potatoes, there are only FIVE grams of carbs in the same serving of cauliflower. It's a great low-carb dinner idea!
Sliced Potato Packets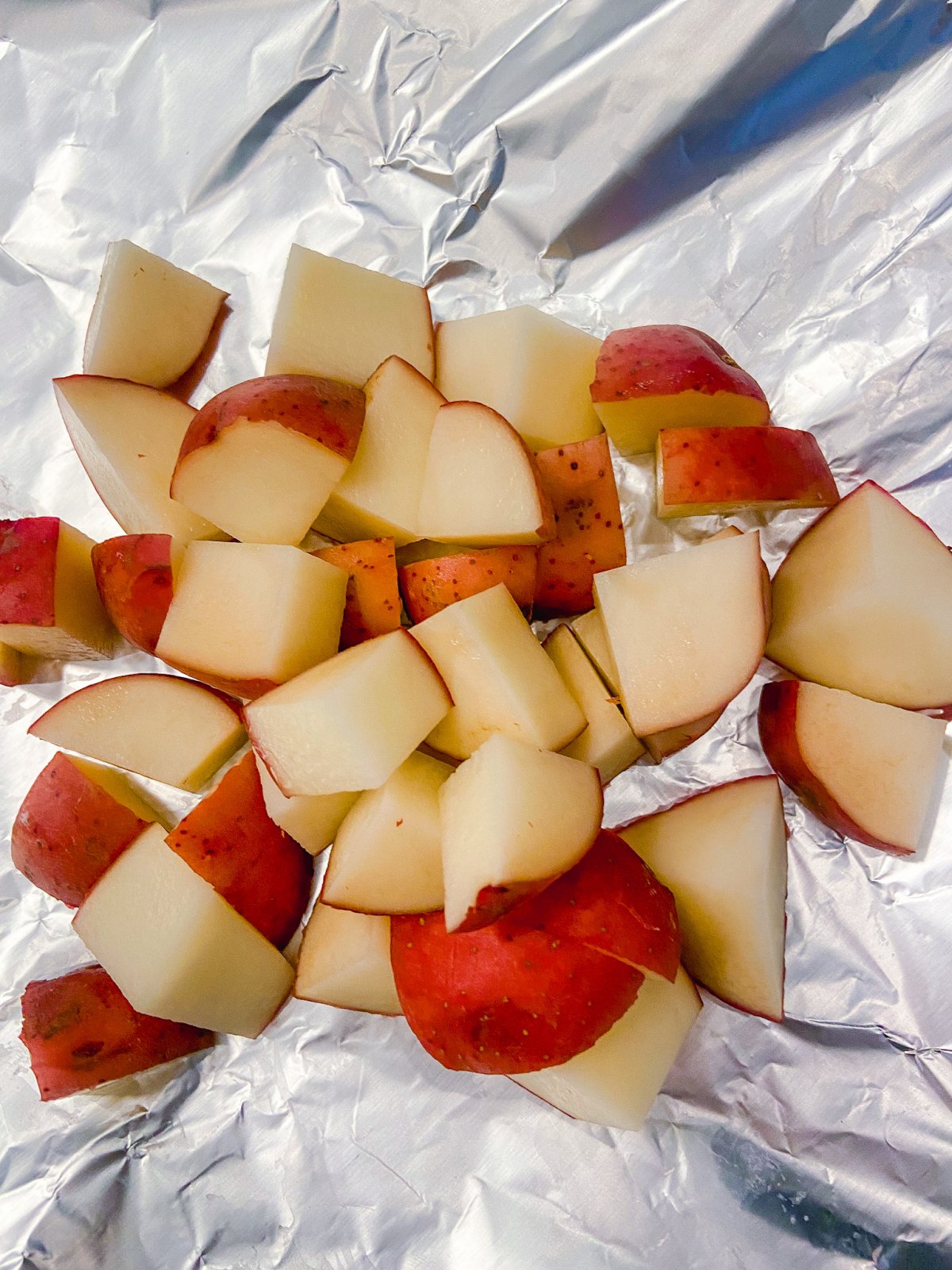 Since I started eating low-carb and keto it's been a struggle finding dinner ideas that my kids and I can both eat. This is a great dinner idea. My kids can use sliced potatoes as a base in their vegetable packets and I can use cauliflower pieces.
How to Make Vegetable Packets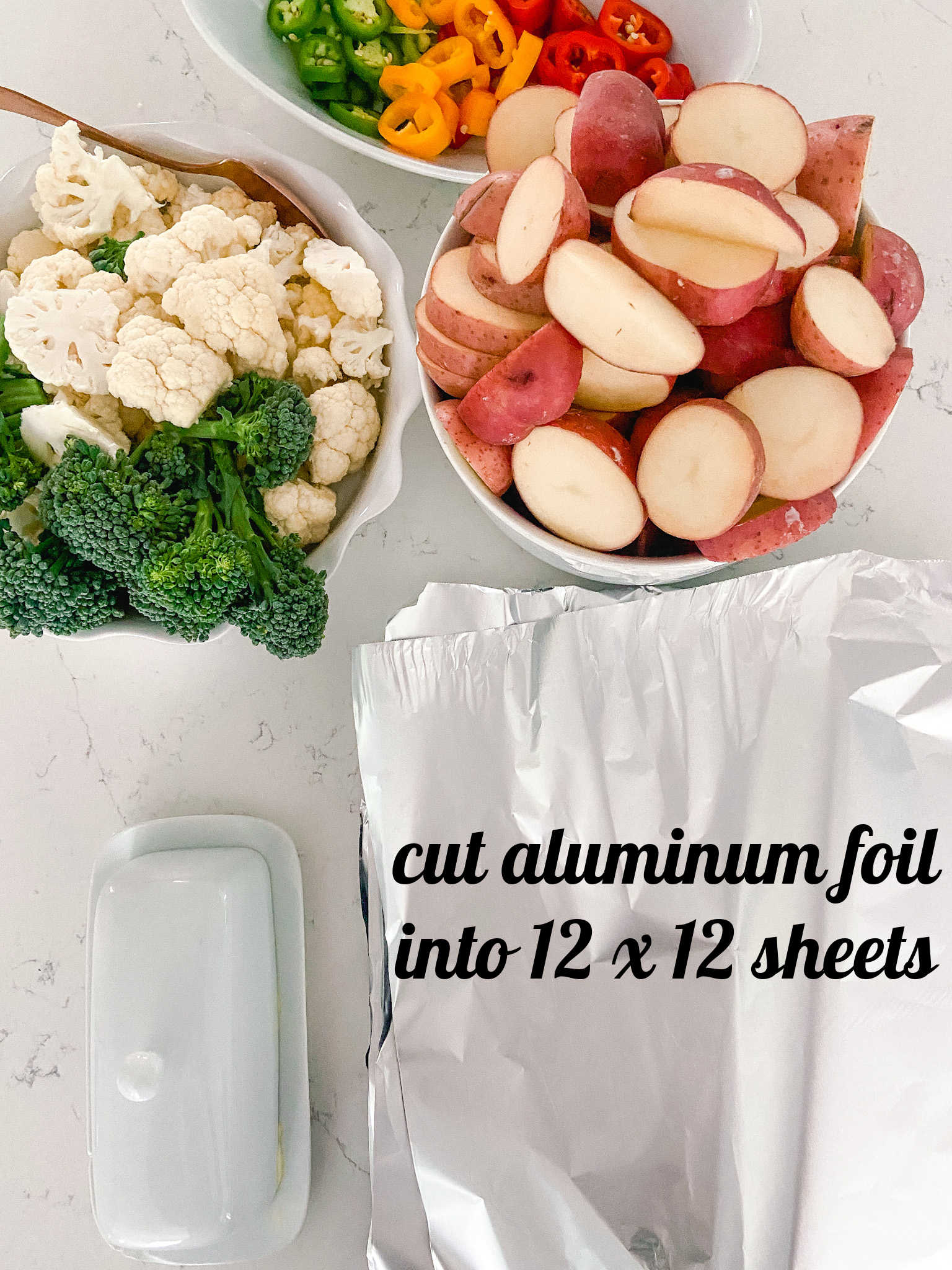 Tear off 12 inch x 12 inch pieces of aluminum foil.
Slice potatoes and break up pieces of caulifolwer and put them in bowls.
Slice an onion.
Put pieces of sliced potatoes or Cauliflower on the aluminum foil.
Add a pat of butter to the top.
Add salt and pepper and herbs.
Close the packet.
Put the packet on grill at medium heat for 30 minutes.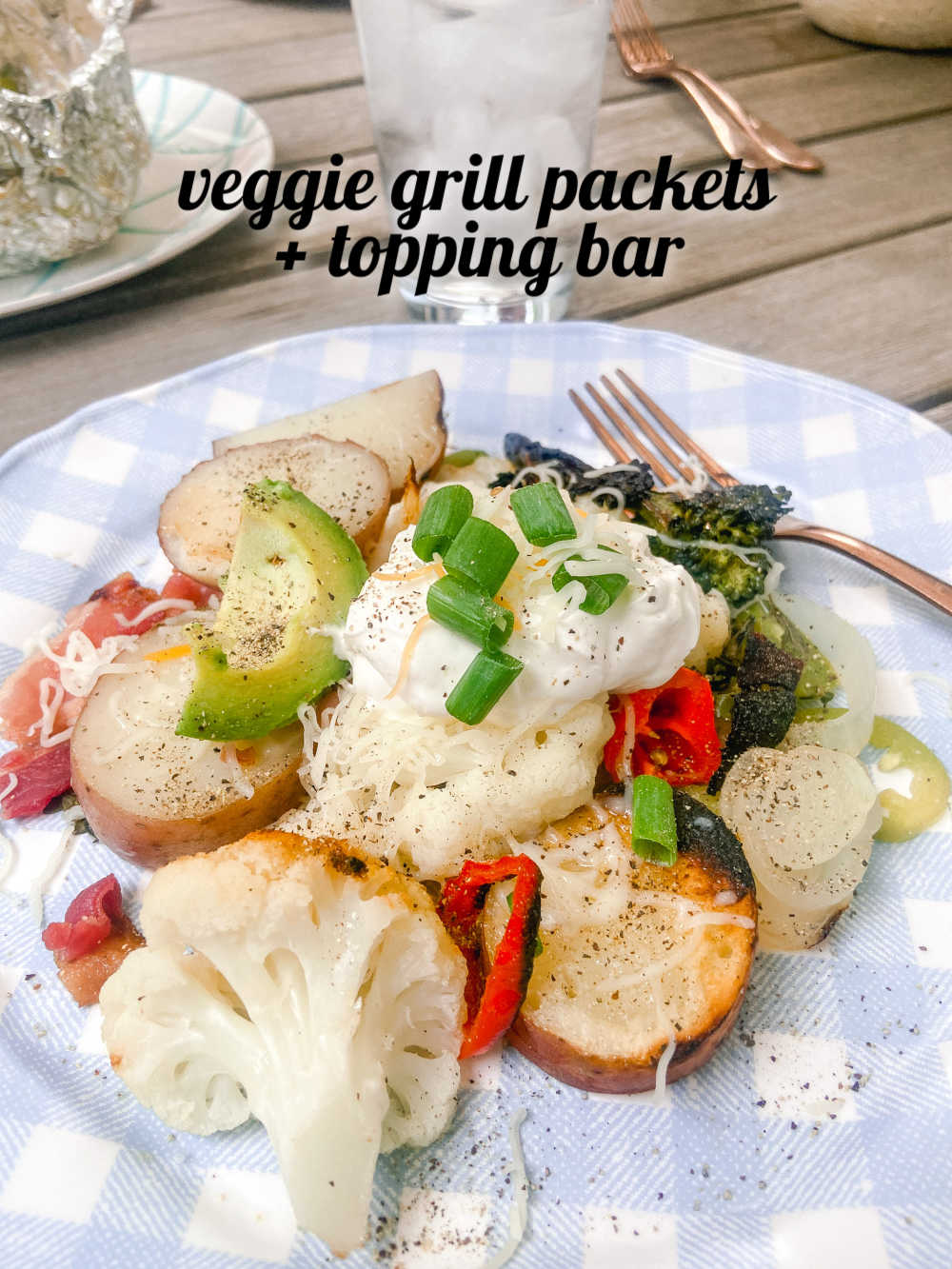 What Toppings Can Be Used in a Vegetable Topping Bar?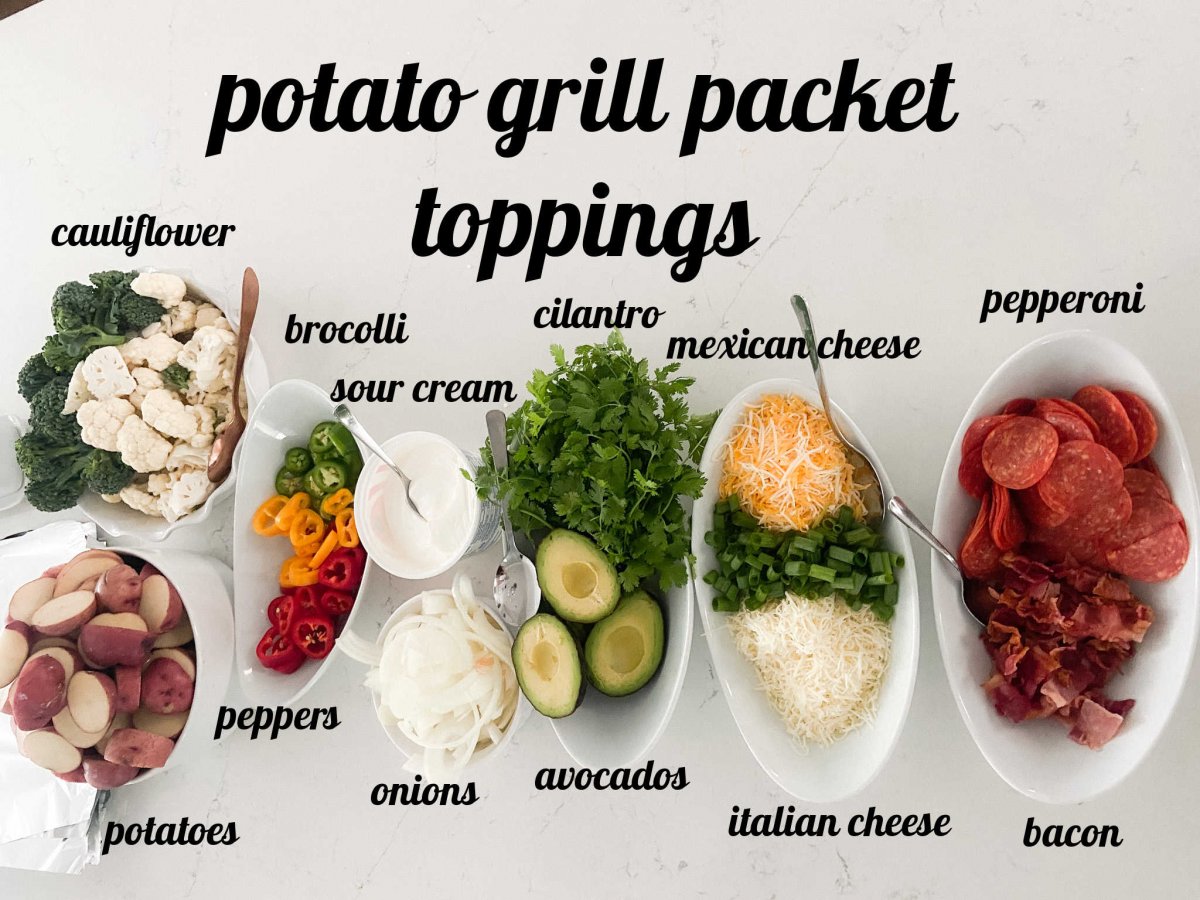 Once the packets are done, have guests open the packets and put the veggies on a plate. Add toppings.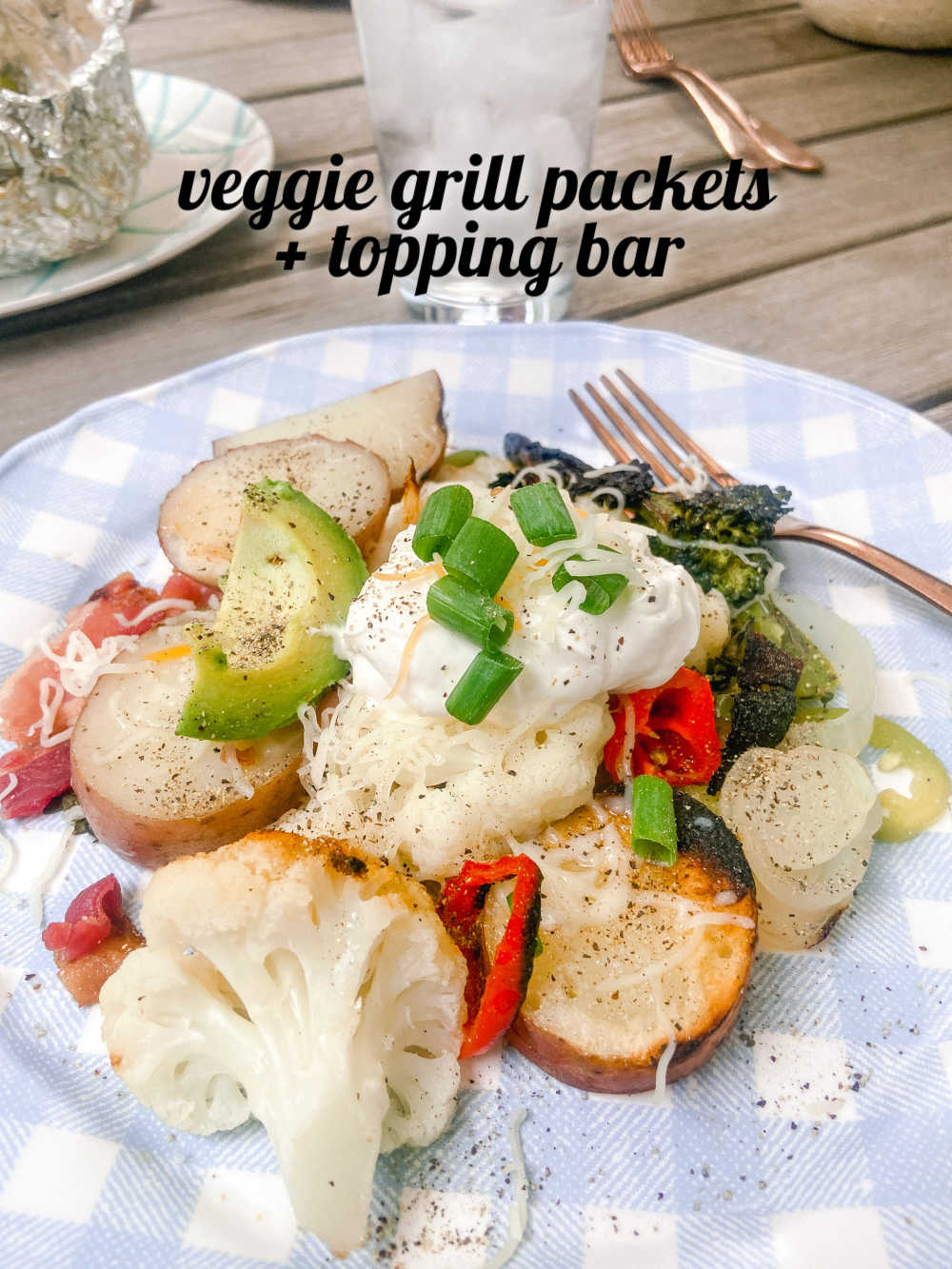 cheese
pepperoni
bacon
peppers
jalapeños
green onions
sour cream
mushrooms
chives
salsa
cilantro
marinara
tomatoes
Lettuce
Combinations of Vegetable Packets
There are so many different kinds of veggies packets you can make. Here are some of my favorite combinations.
Scallop Potatoes — sliced potatoes, butter, cheese, sour cream and chives.
Potato Pizza Packets — sliced potatoes, butter, pepperoni, onions and marinara sauce.
Mexican Packets — Potatoes or Cauliflowers, butter, onions, jalapenos, cheese, sour cream, salsa, cilantro.
Italian Packets — Potatoes or cauliflower, butter, bacon, peppers, cheese and marinara.
Broccoli Cheese Packets — Cauliflower, butter, broccoli, onions, cheese, sour cream and cheese.
BLT Packets — Potatoes, butter, tomatoes, bacon, lettuce and sour cream.
How Long to Grill Vegetable Packets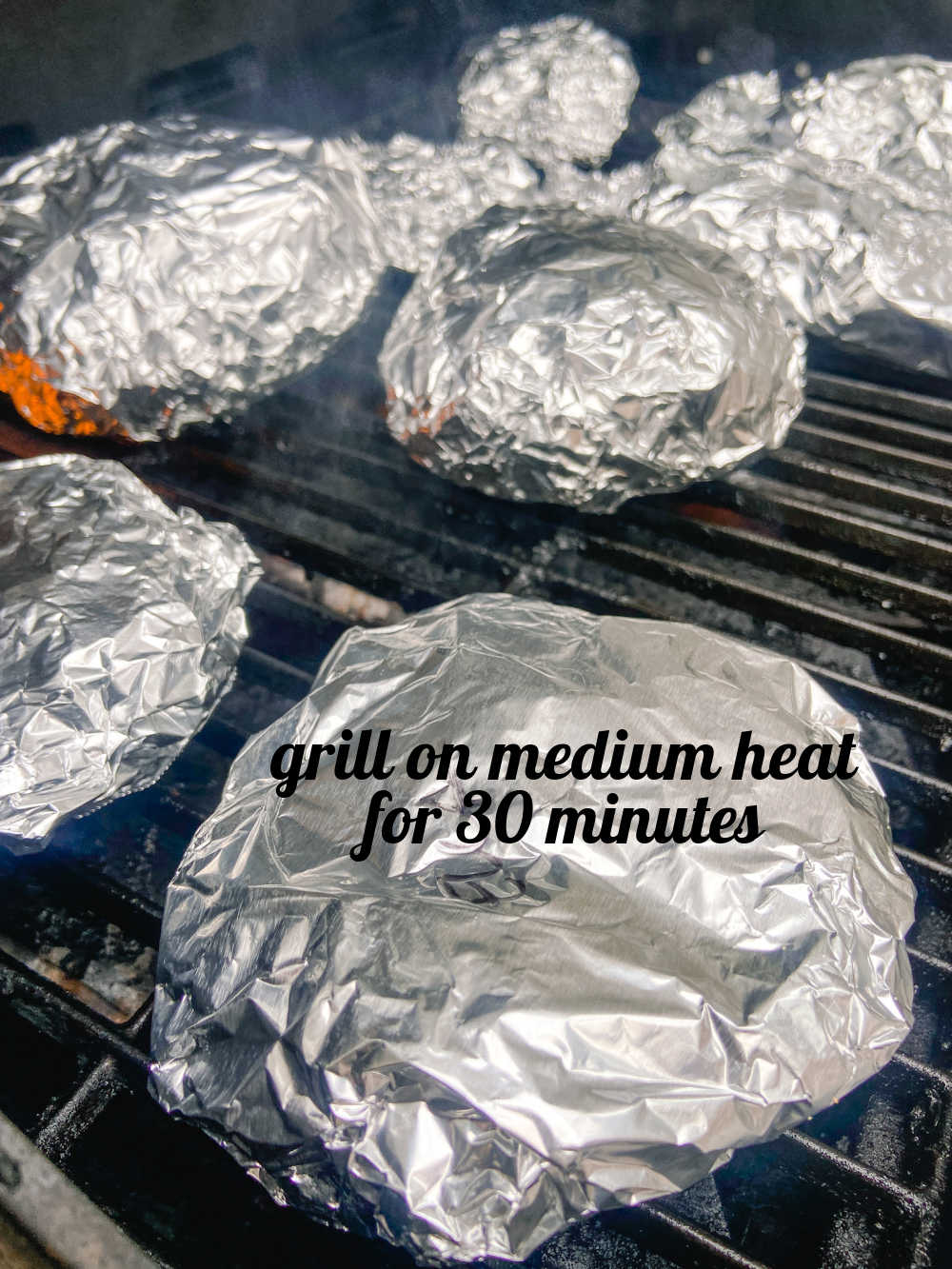 Set your grill to medium-high for these vegetable packets. Put the packets on the grill at medium high heat. Let the vegetable packets cook for 15 minutes, then flip them over for the remaining 15 minutes. The vegetables will be hot. So be careful opening the packets because the steam can burn your fingers.
Another Keto One Pot Meal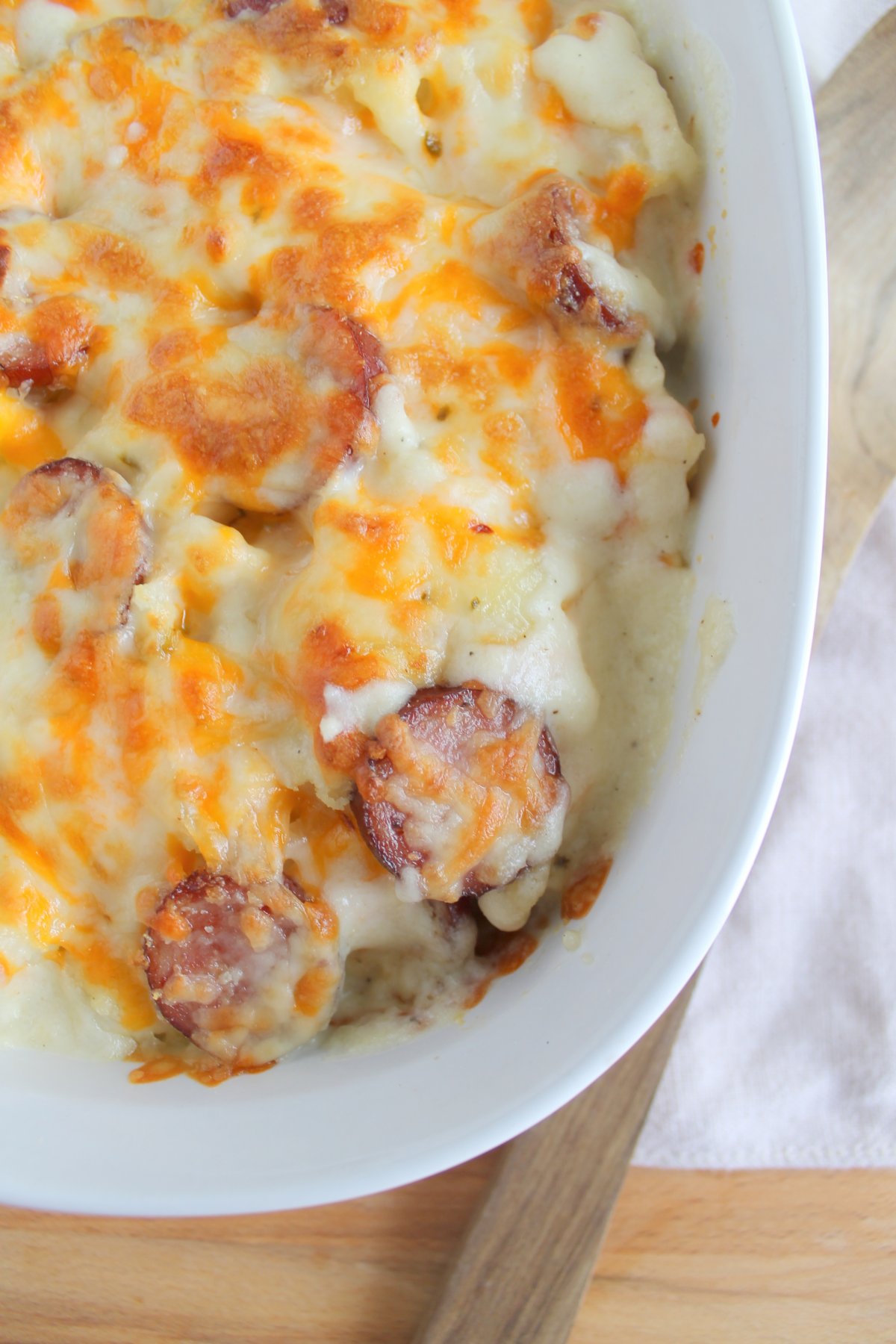 Be sure to check out Heather's one pot cauliflower periogi casserole. I can't wait to make this. It looks so yummy!
More Low-Carb Dinner Ideas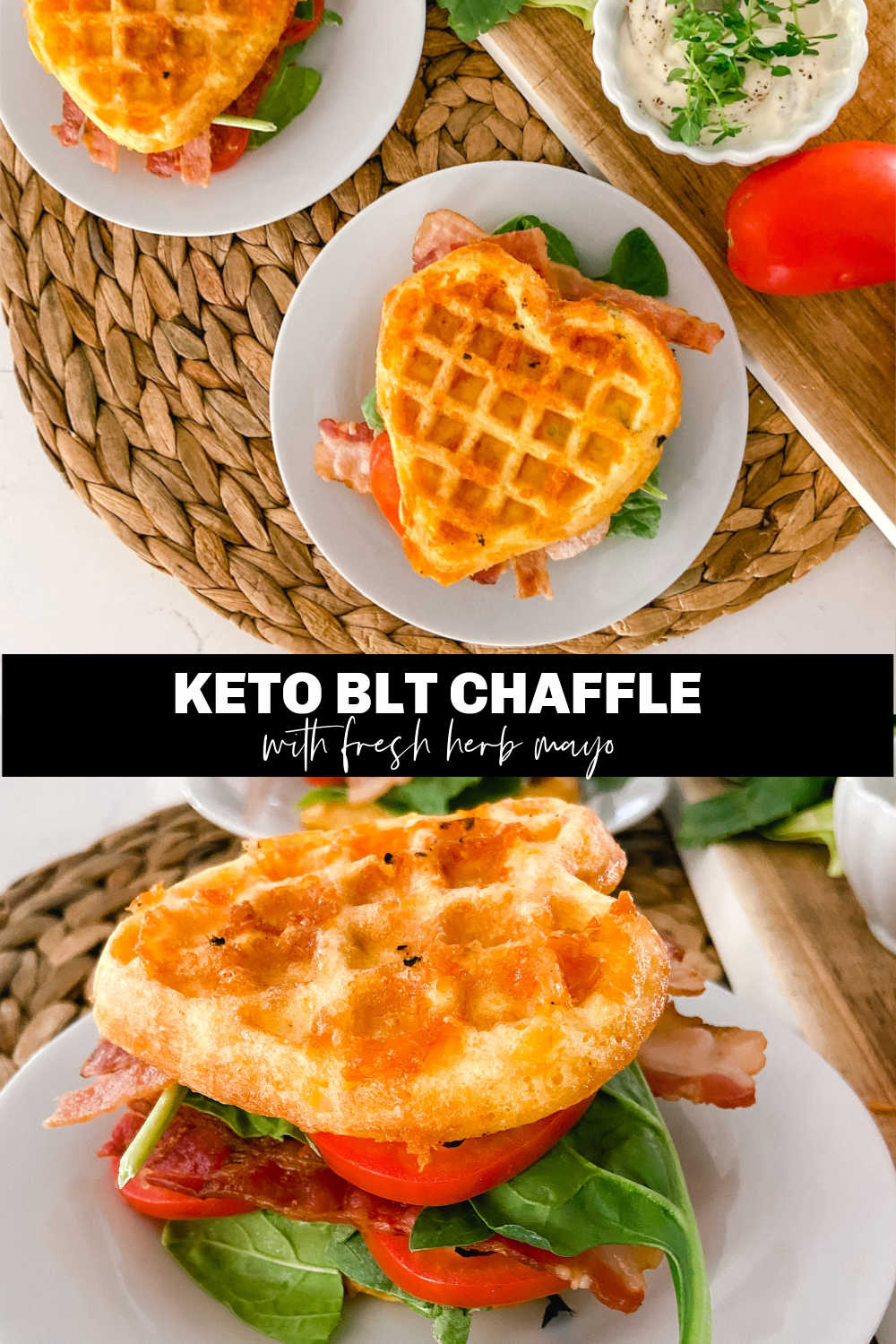 These chaffles are so good and so easy to make! Low Carb and perfect with BLTS!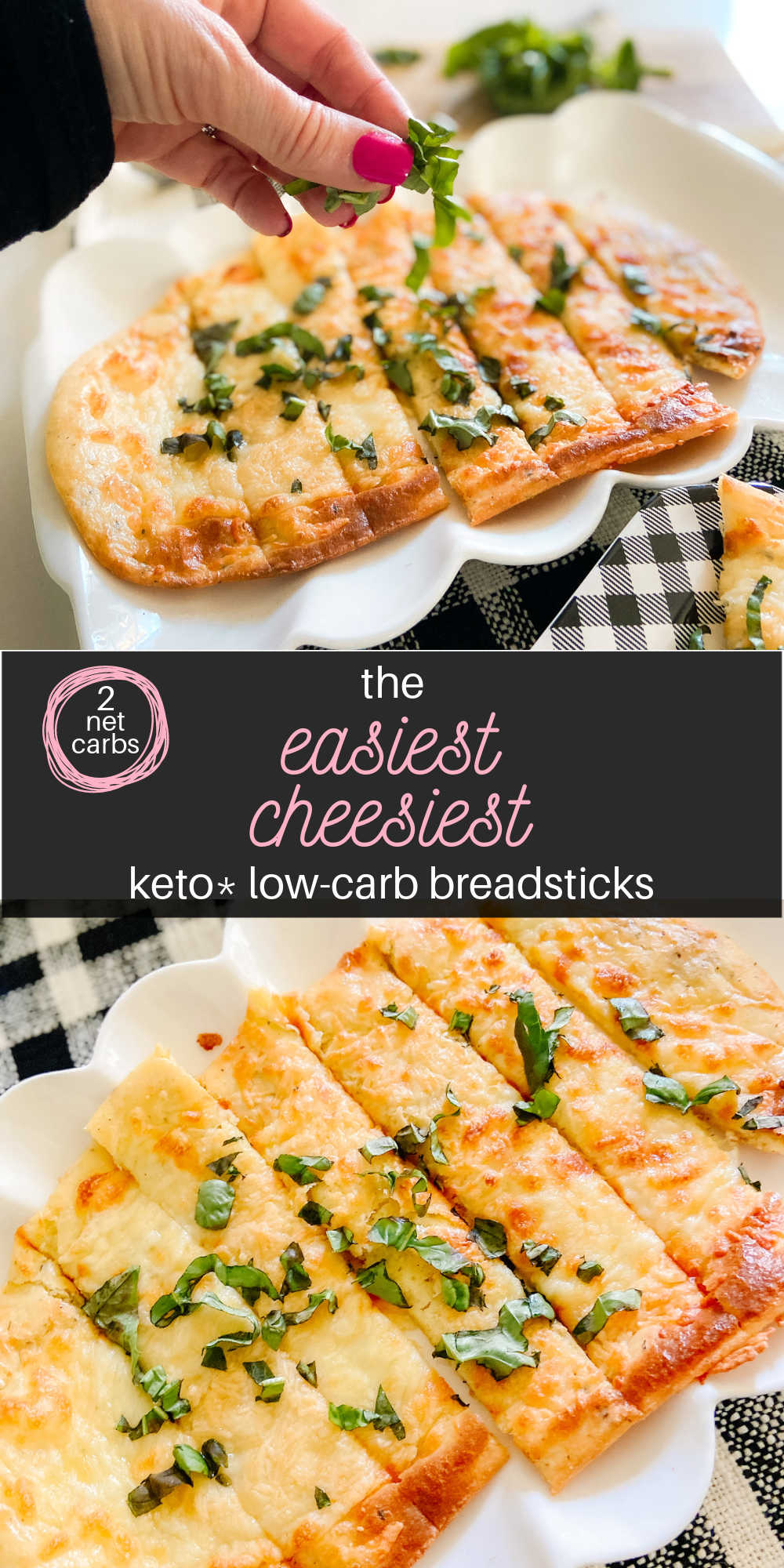 My favorite breadsticks are so cheesy and delicious! Give them a try!!
What recipes are you loving lately?
xoxo