The Easiest Cheesiest Keto Breadsticks. Make these low-carb cheesy, flavorful breadsticks in under 30 minutes. Perfect on their own with marinara sauce or paired with a Keto soup or salad!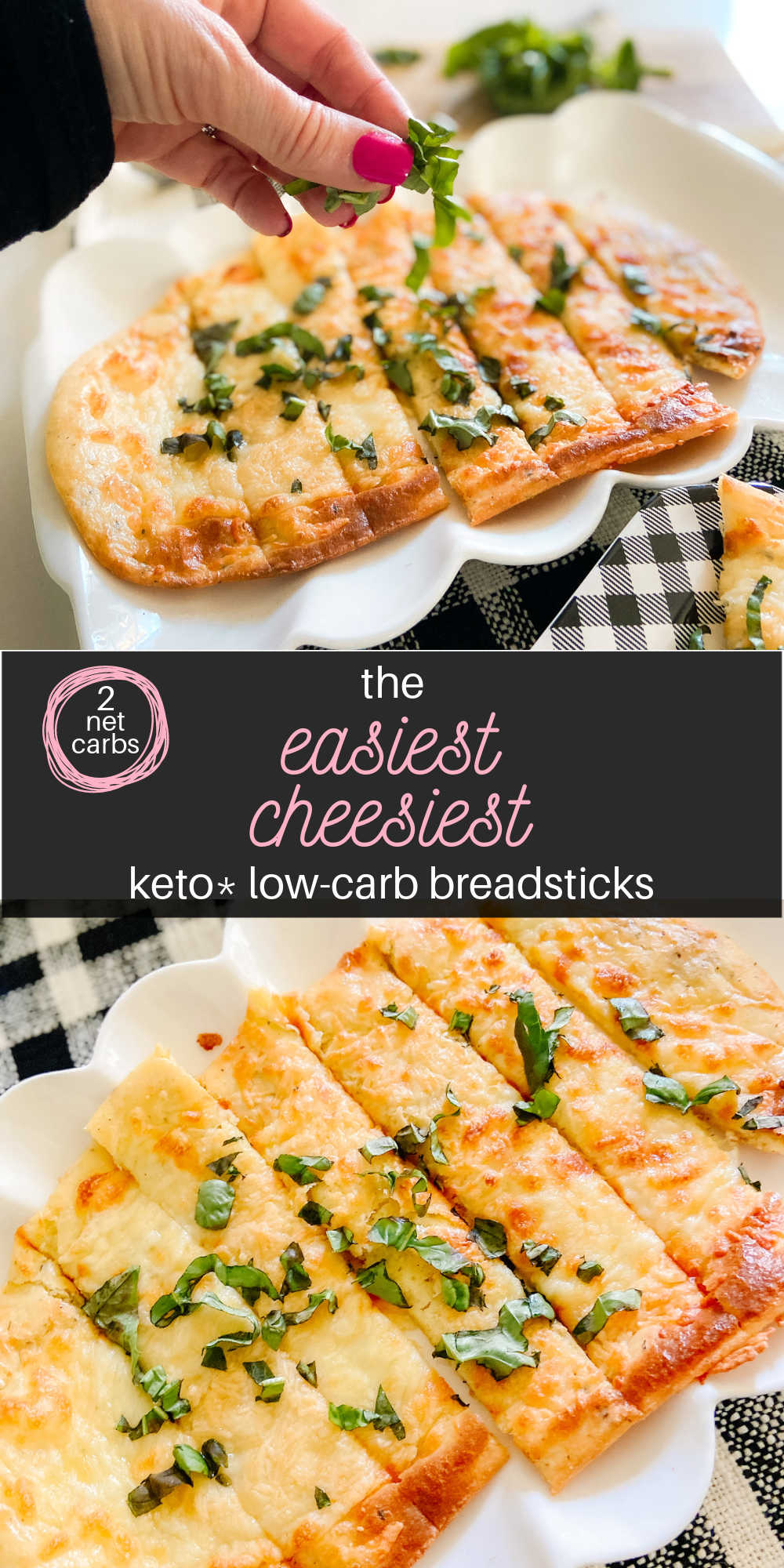 The Easiest Cheesiest Keto Breadsticks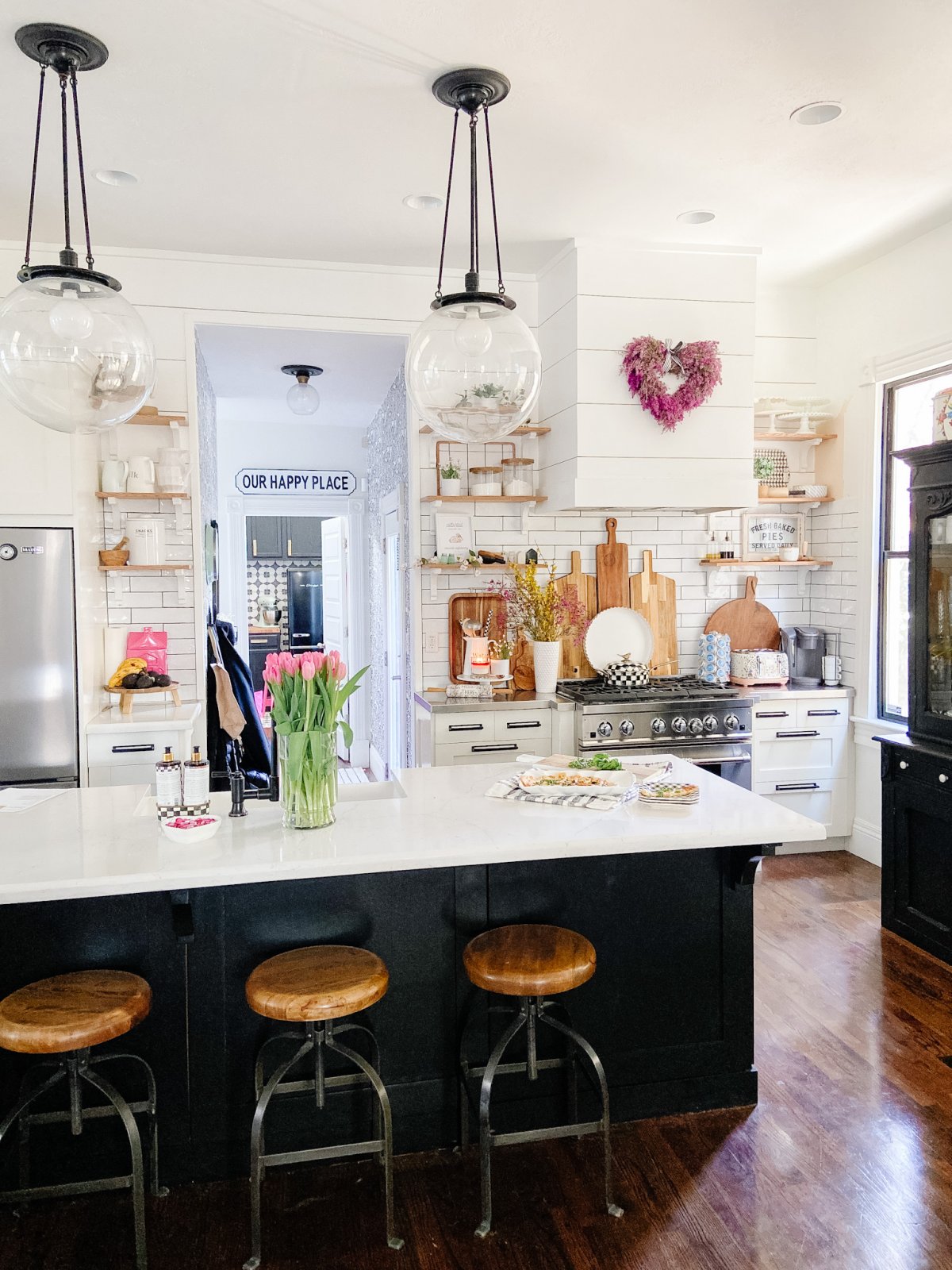 Did you know you can still eat bread on a low-carbo keto diet? It's true! Once I figured that out it made all of the difference in my keto journey. The secret is swapping out flour and gluten for almond or coconut flour. So easy!
10 Delicious Bread Recipes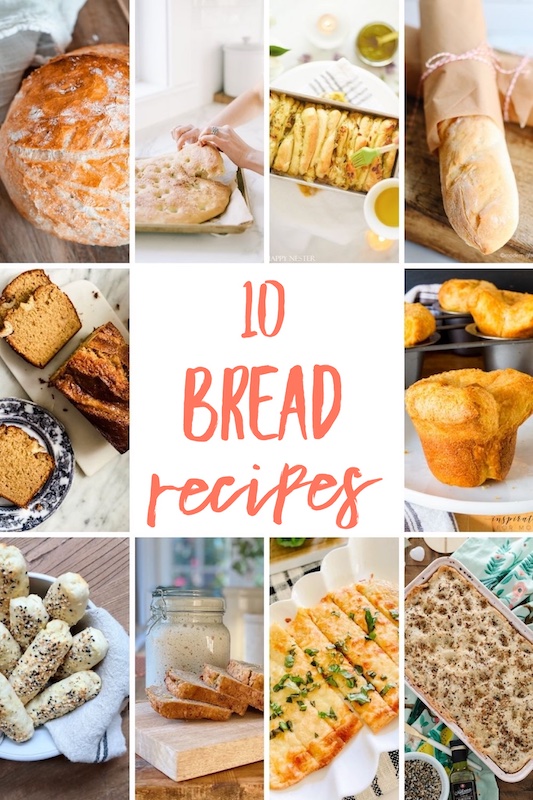 Make Low-Carb Gluten-Free Breadsticks in Under 30 Minutes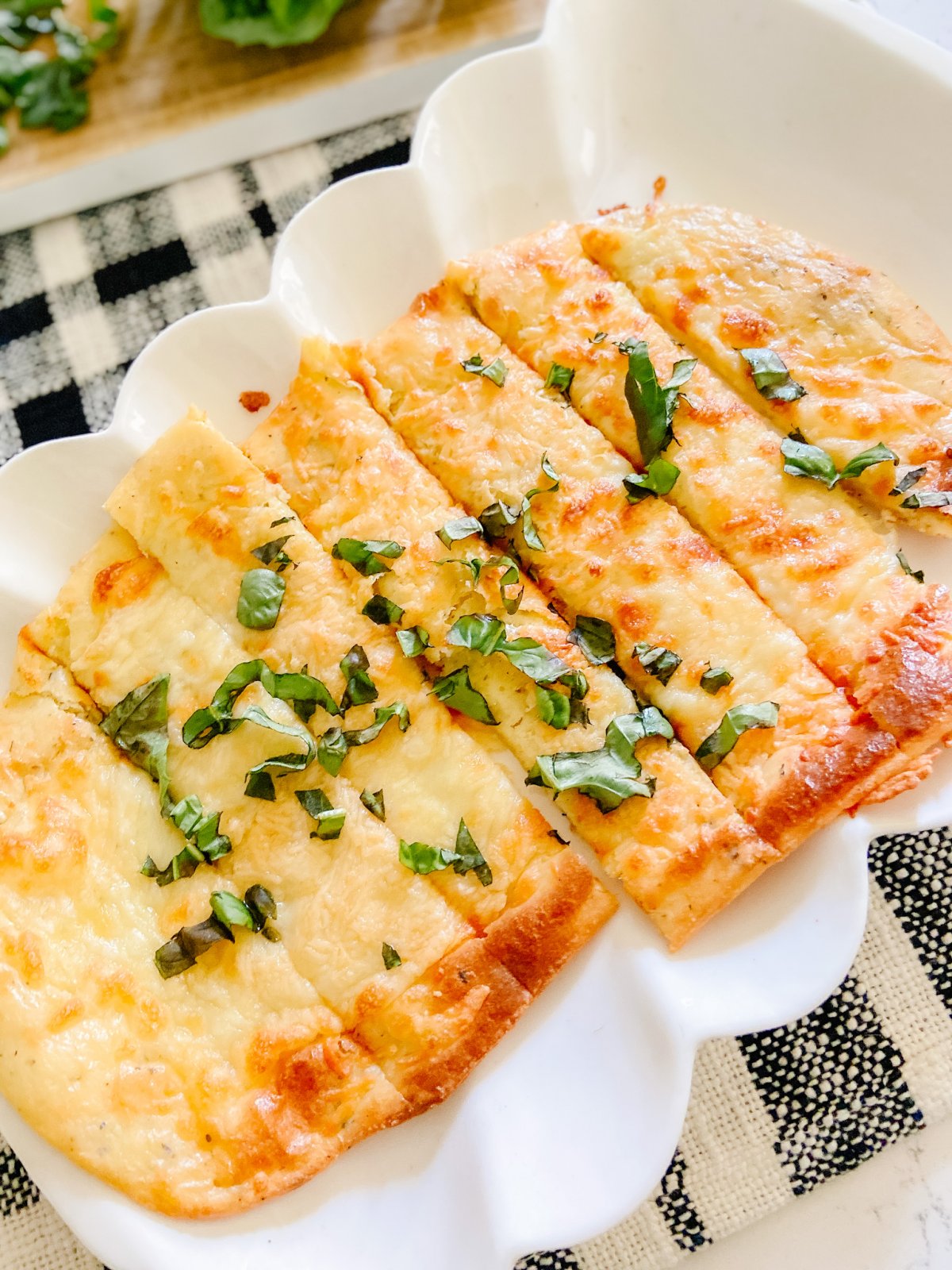 Not only are these keto breadsticks delicious, but they are SO easy to make. Whip up the dough in under 5 minutes, roll it out and bake it for a total time of 10 minutes. They come out full of cheesy goodness.
Your Whole Family Will Love Easy Cheesy Keto Breadsticks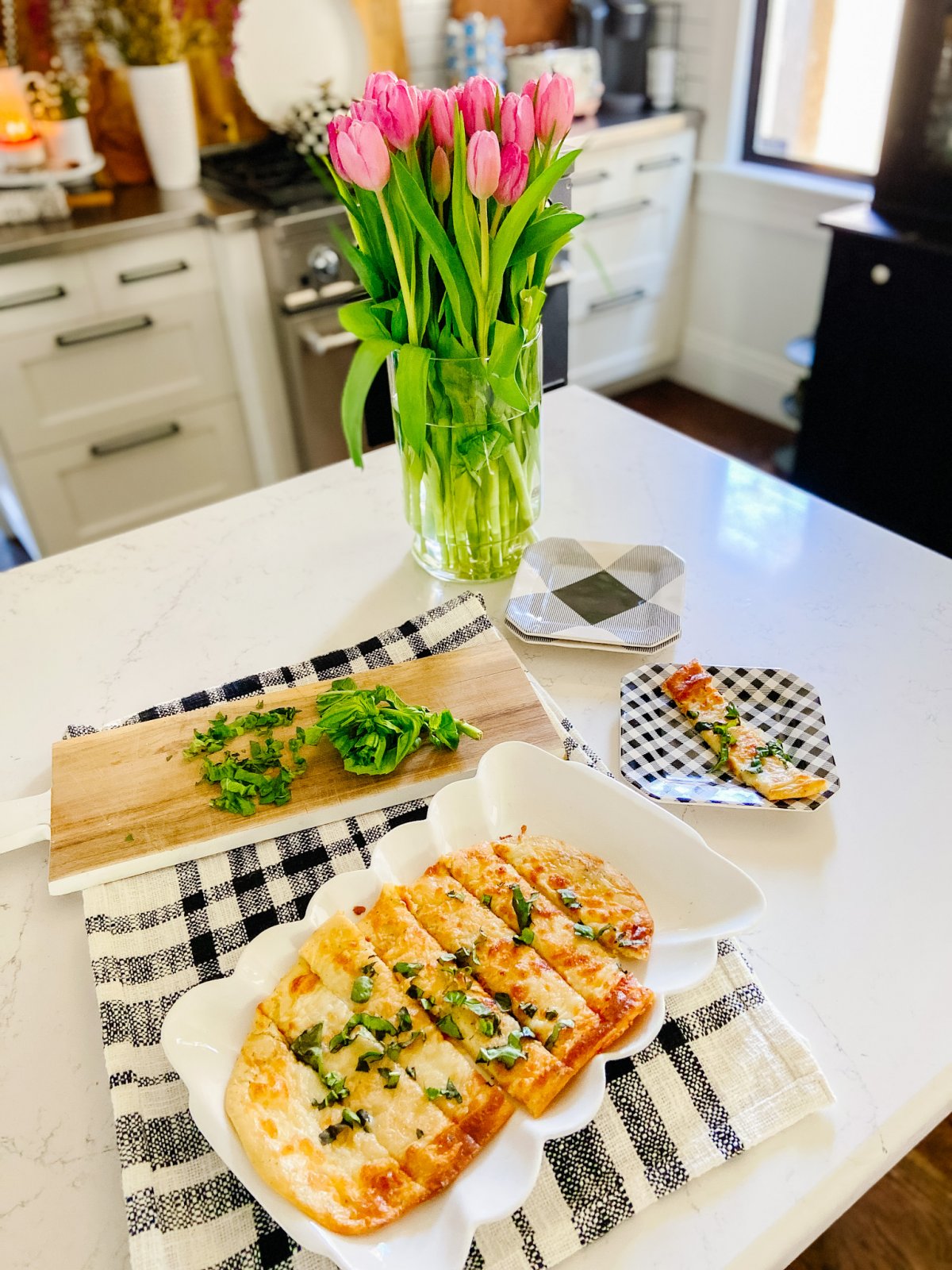 Ok, I know sometimes my family doesn't like the texture of low-carb baked items. But let me tell you, my kids tried these breadsticks and said they couldn't tell they were low-carb. I think the secret is in adding cream cheese and cheese to the almond flour. The combination makes the dough really soft and fluffy.
Make a Batch of Breadsticks and Keep Them in the Fridge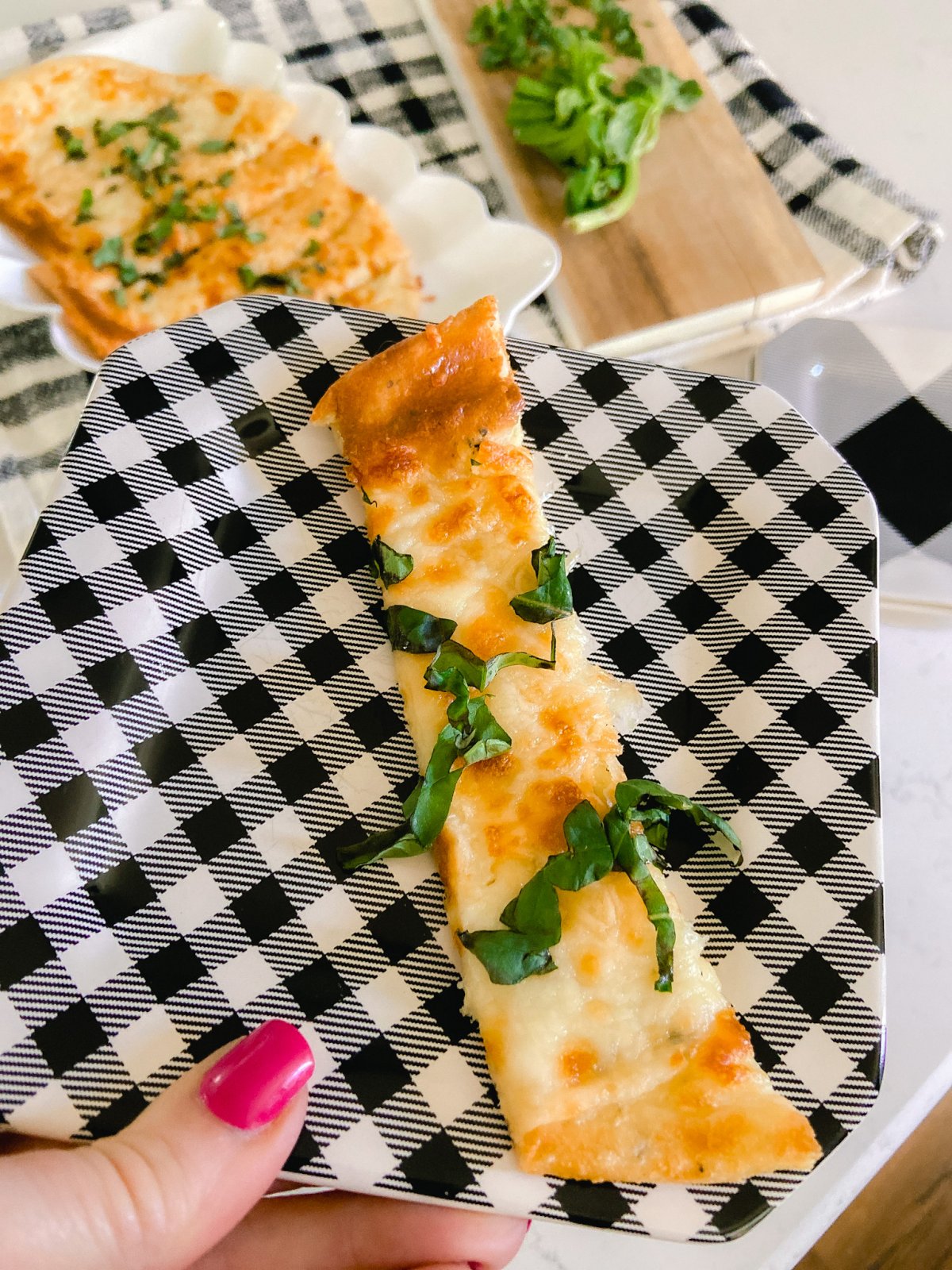 These breadsticks are also great or a snack when you want the taste of bread. You can cut them into wider strips and use them for sandwiches too. Make up a batch and keep it in the fridge. When you're hungry, take a piece out and microwave it for 20 seconds and it's just like you took it out of the oven. So yummy!
Can you Freeze Keto Breadsticks?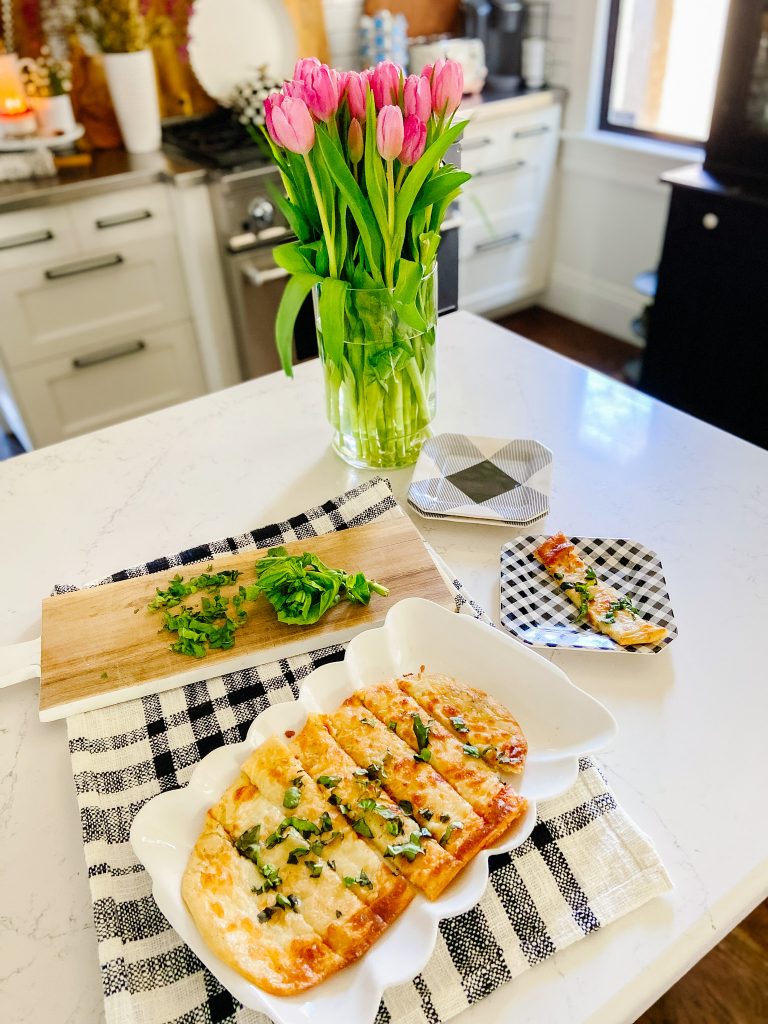 I experimented with this recipe for quite a while before I decided it was ready to be shared. One of the things I did was try freezing the bread. You can freeze it. I recommend baking the bread to completion before freezing. Then lay the bread out flat a large ziplock bag. When you are ready to eat the bread, take it out of the freezer and put the zip lock bag in your fridge. Then let it thaw in the fridge overnight. Then warm it up by either microwaving it or put it in a toaster oven or conventional oven on a cookie sheet on a low heat setting like 200 degrees. I also found that after it has warmed up, I take it out of the oven and sprinkle a little more cheese on it and let it melt. Then it's just as good as the first time it was baked!
Can Coconut Flour Be Substituted for Almond FLour to Make Keto Breadsticks?
I experimented with coconut flour to make these breadsticks. The thing to know about coconut flour versus almond flour is that they are not equal. Coconut flour doesn't bake as well as almond flour. Also you can't substitute the same amount of coconut flour to almond flour. One cup of almond flour = 1/4 cup of coconut flour. Coconut flour absorbs liquid much more quickly than almond flour and is harder to use in baking. So for these reasons I would not recommend substituting coconut flour for almond flour in this recipe.
Printable Easiest Cheesiest Keto Breadstick Recipe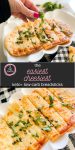 The Easiest Cheesiest Keto Breadsticks
The Easiest Cheesiest Keto Breadsticks. Make these low-carb cheesy, flavorful breadsticks in under 30 minutes. Perfect on their own with marinara sauce or paired with a Keto soup or salad!
Prep Time 5 minutes
Cook Time 10 minutes
Ingredients
3/4 cup almond flour
2 cups mozzarella cheese, shredded divided into 1.5 and 1/2 cups
4 Tbs. cream cheeses, softened
1 large egg
3-4 cloves garlic, minced or substitute 1/2 tsp. garlic powder
1 Tbs. italian seasoning
pinch salt
pinch pepper
1/3 cup parmesan cheese, shredded
1 Tbsp. fresh basil, chopped
Instructions
Preheat oven to 425-degrees

In a medium microwave-safe bowl, combine 1 1/2 cups mozzarella cheese and cream cheese. Microwave for 30 seconds, stir. Continue microwaving for 30 second intervals and stirring until cheese and cream cheese are combined. This happened at 2 minutes for me.

Add egg, almond flour, italian seasoning, garlic salt and pepper. Stir. Use a spatula to combine everything into a ball.

Transfer ball to parchment paper on a cookie sheet or a silicone cooking mat. Cover ball with plastic wrap. Roll dough out until it is 1/4 inch thick.

Put cookie sheet in the oven for 5 minutes. After 5 minutes, take it out and sprinkle remaining mozzarella and parmesan cheese over dough. Put cookie sheet back in oven for another 5 minutes and edges are golden brown.

Take dough out of oven, cut into strips and sprinkle with fresh basil. Serve plain or with marinara sauce.
Recipe Notes
Each piece = 2 net carbs.
Delicious Bread Recipe to Make Today
10 Best Bread Recipes

Happy Happy Nester // Stuffed Italian Pizza Bread Recipe
Inspiration For Moms // Popovers with Honey Butter

Finding Lovely // Rosemary Focaccia Bread
Most Lovely Things // Brown Butter Banana Bread
My Sweet Savannah // Easy Homemade Breadsticks

Modern Glam // Crusty French Baguette Recipe
The DIY Mommy // Everything Bagel Focaccia Bread with Truffle & Honey
My 100 Year Old Home // Gluten Free Sourdough Banana Bread
Tatertots & Jello // The Easiest Cheesiest Keto Breadsticks
Twelve on Main // Easy No Knead Bread Recipe
More Keto Recipes We Love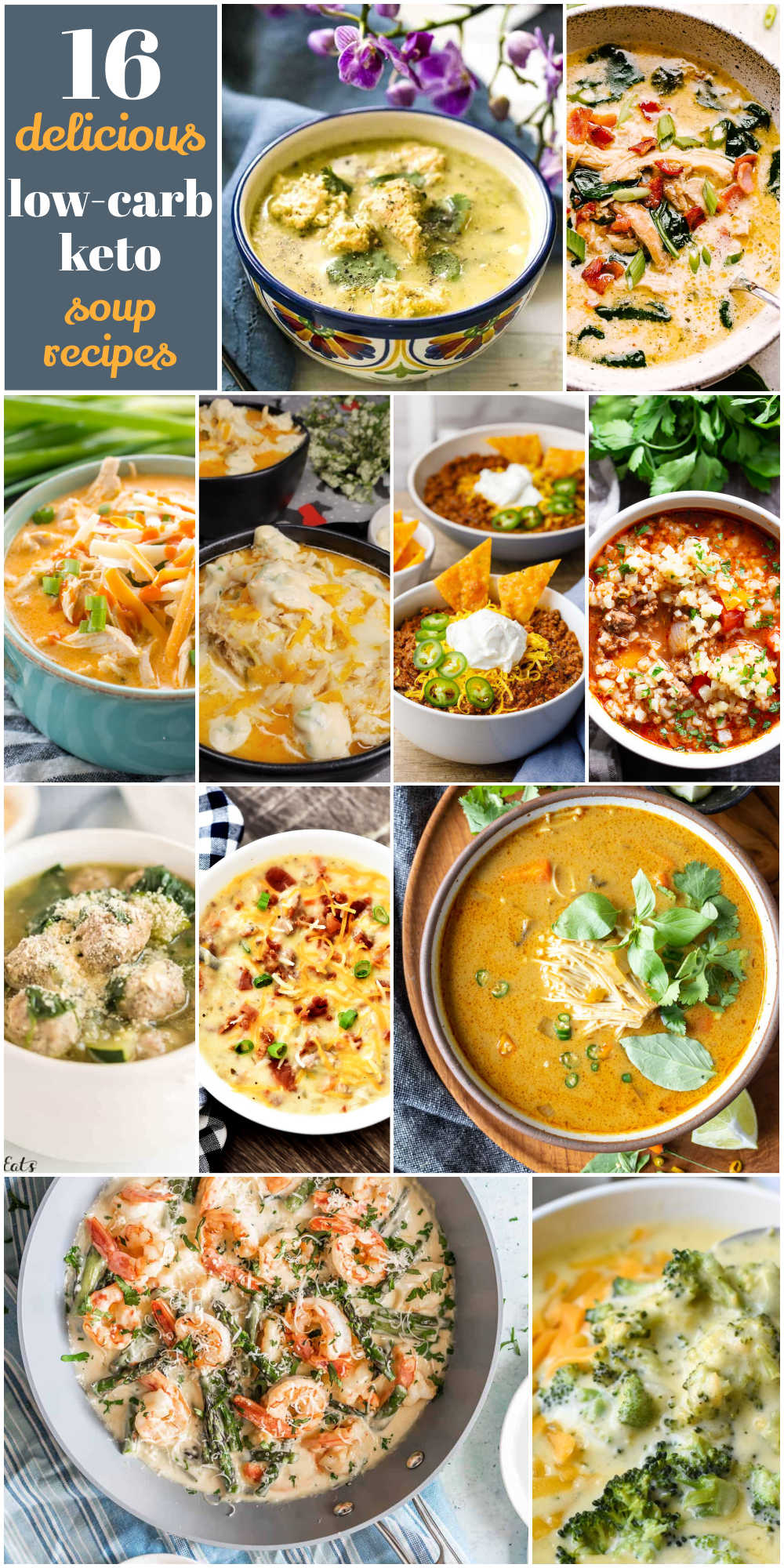 My favorite keto soups all in one place. You will find so many wonderful dinner ideas here.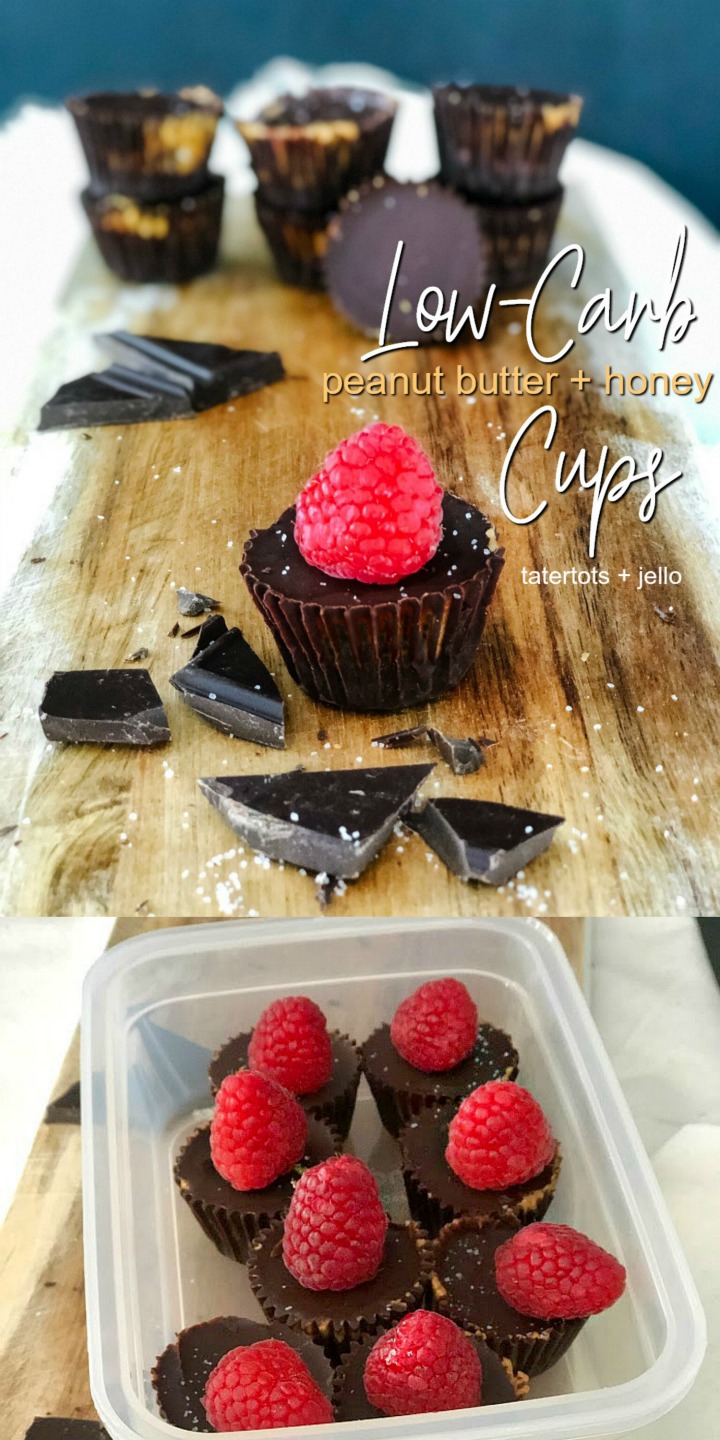 Satisfy your sweet-tooth with these easy to make peanut butter cups.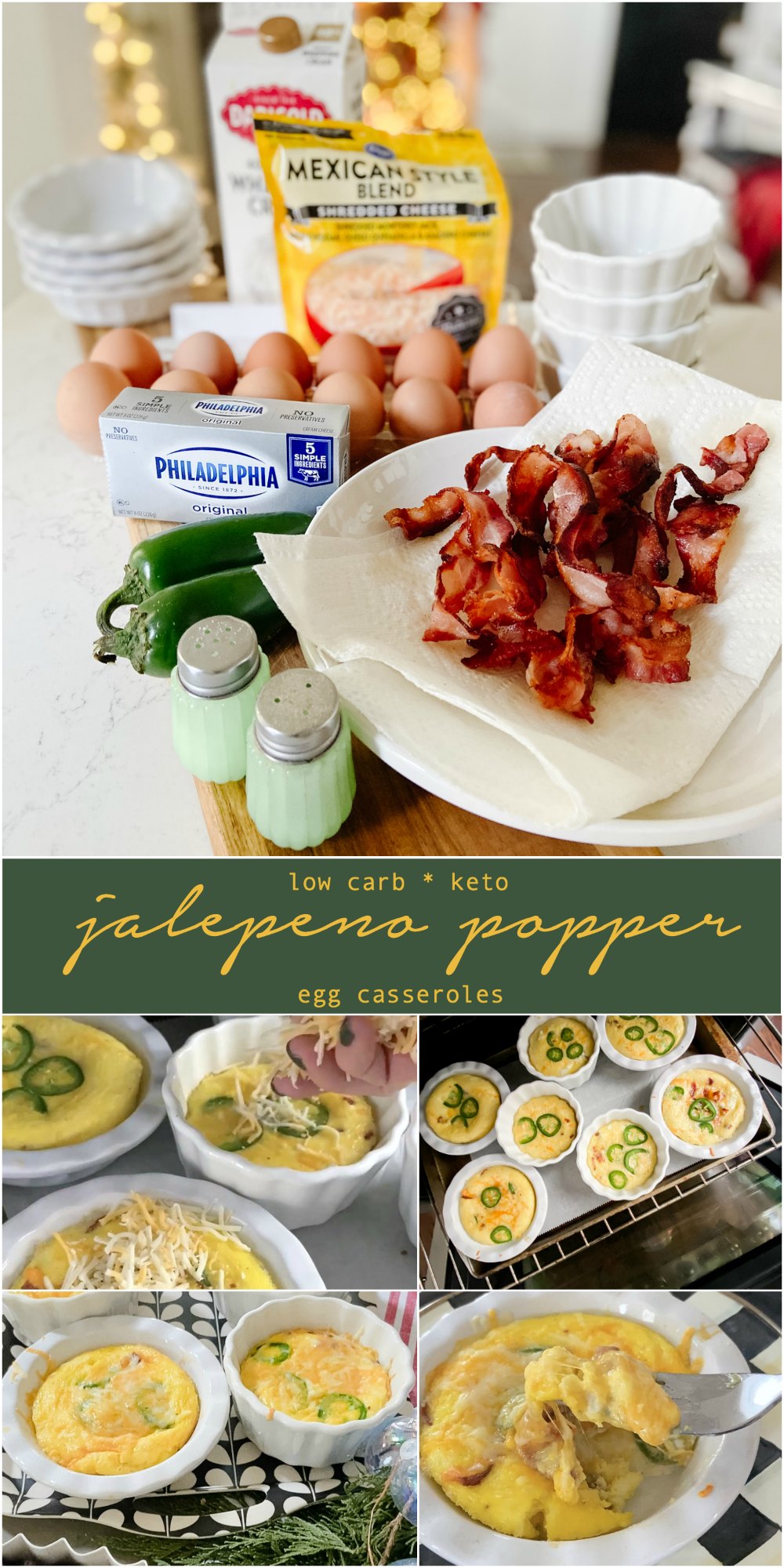 This is one of my favorite breakfasts to make. With a slight kick and creamy texture, these jalapeno popper cups are sure to satisfy everyone!
What's your favorite recipe right now?
Share it with us in the comments!
xoxo