16 Low-Carb Keto Soup Recipes Your Whole Family will Love! Just because you are eating low-carb or keto doesn't mean you have to make two dinners every night. Try these delicious low-carb soup recipes your whole family will love!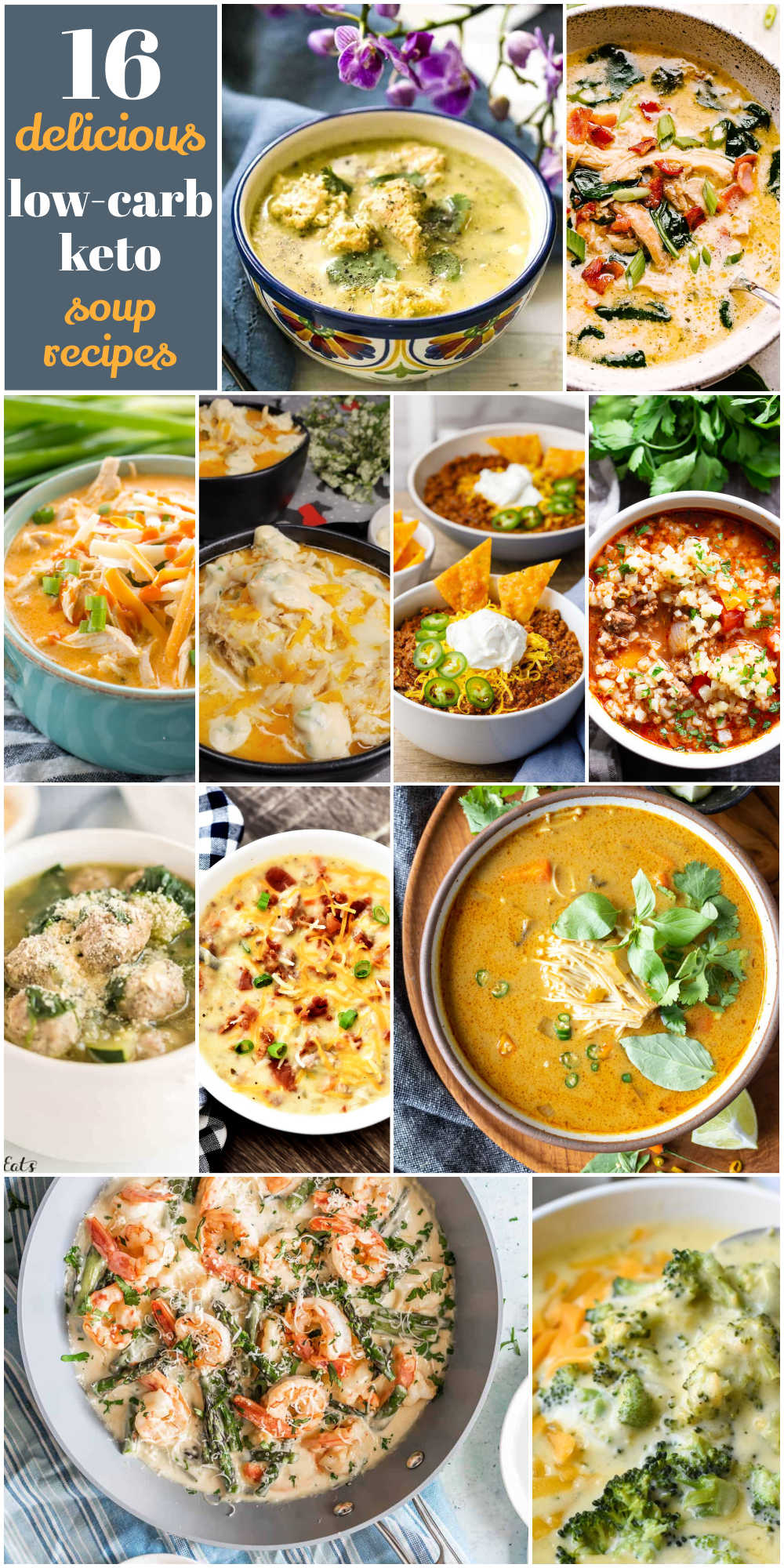 Low-Carb Keto Soup Recipes Your Whole Family Will Love
I've been following a low-carb, keto lifestyle for the past 8 months and LOVE it! When I first started I was afraid I would have to make two dinners every night – one for me and one for my family.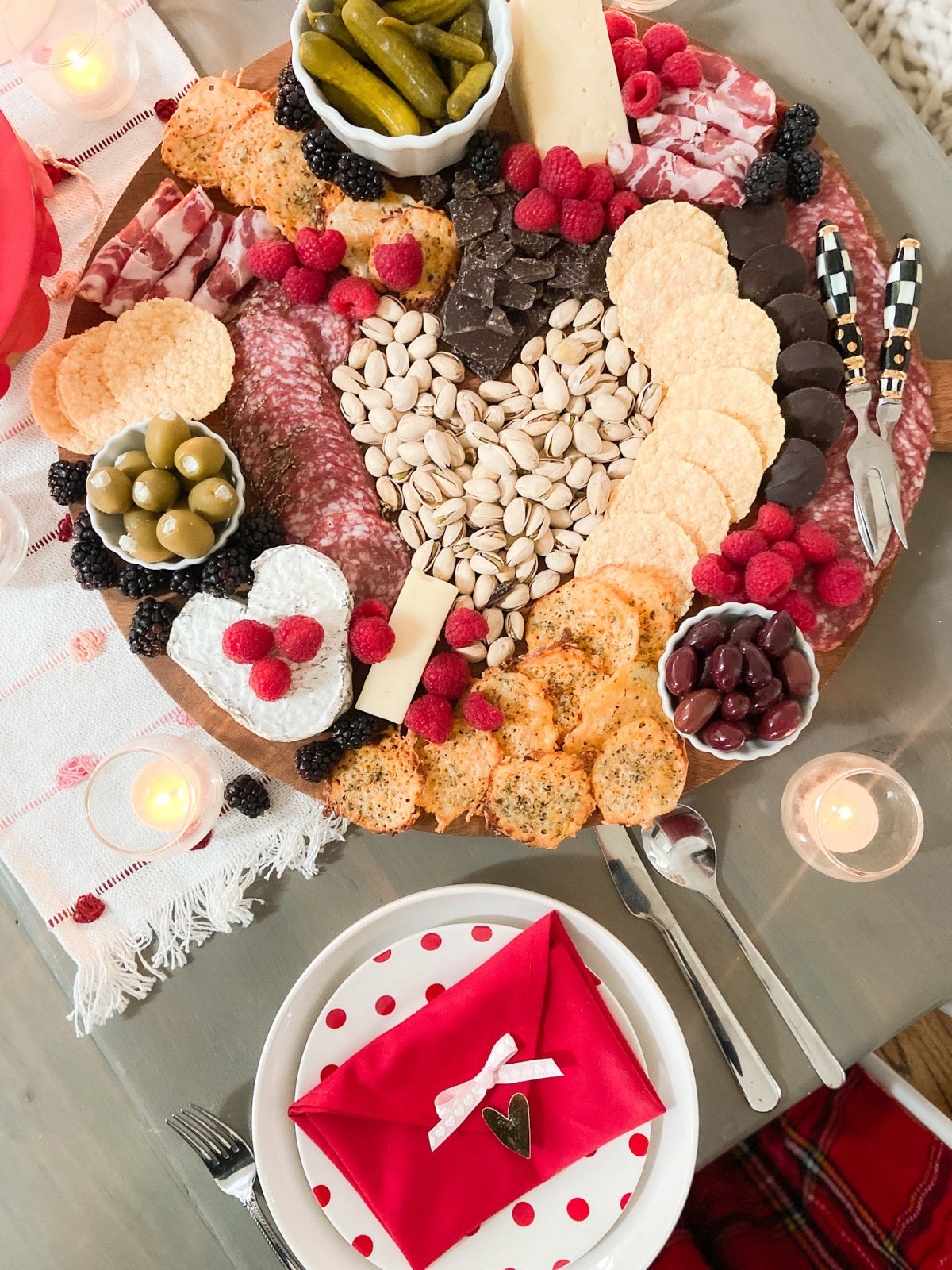 What I discovered is I can make one meal that everyone loves – my family doesn't even know they are low carb because they taste SO good! Like this Low Carb Charcuterie Board!
16 Favorite Low-Carb Soup Recipes
These recipes are low-carb and also keto -friendly. Here are some of my favorite soups!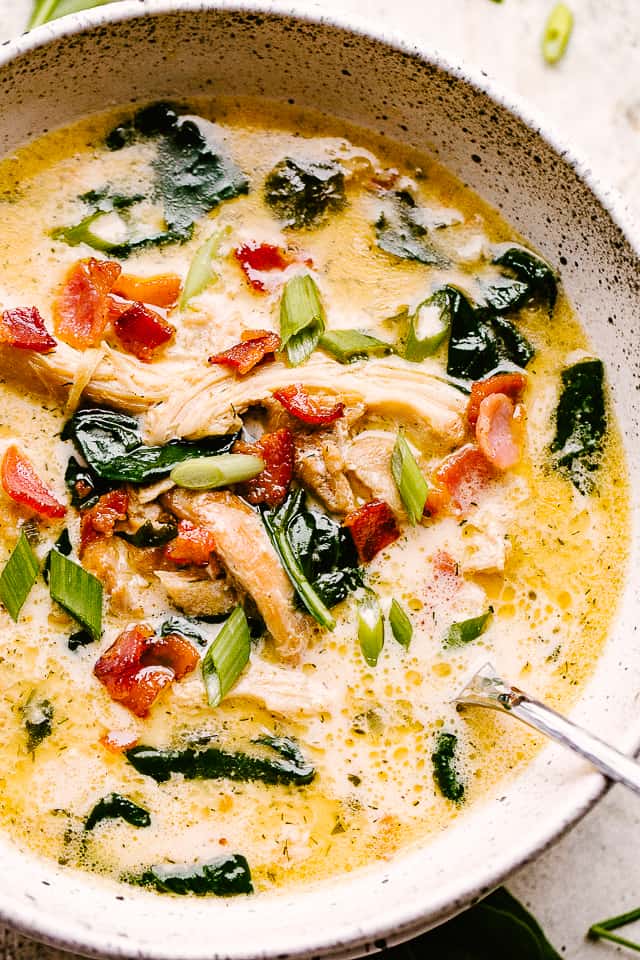 One of my new favorites – Creamy Crack Chicken Soup recipe is the perfect winter comfort food prepared with bacon, chicken, cheese, spinach, and ranch seasoning. Low carb and Keto approved, too! Just click on the link above to head over to Diethood and grab the recipe!
16 Keto Soup Recipes Your Whole Family Will Love!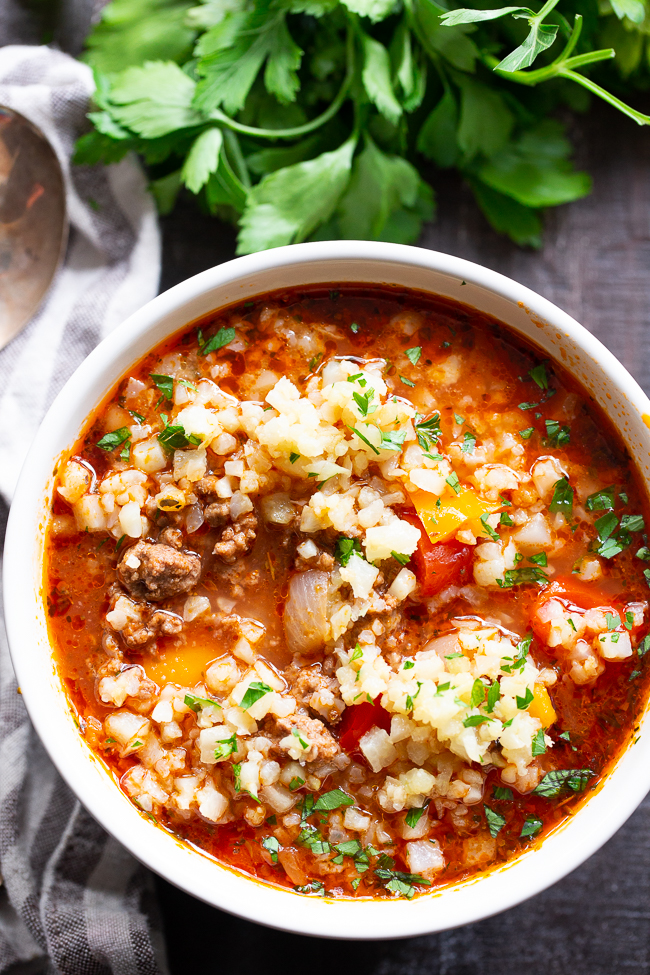 I grew up with my mom's stuffed peppers, so when I found this recipe at Paleo Running Momma K knew I needed to try it! It's full of Italian spices, ground beef, bell peppers, cauliflower rice. It's so flavorful plus you can make it in the Instant Pot which makes it a great soup to make in a hurry. Click on the link above to grab the yummy recipe from Paleo Running Momma!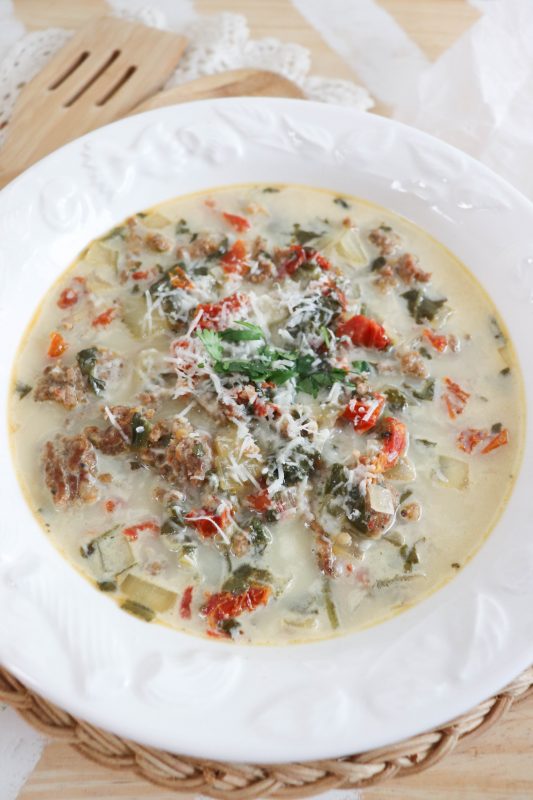 My friend Heather created this soup and it's so good! Be sure to click over and see her amazing transformation since she's been following a keto lifestyle!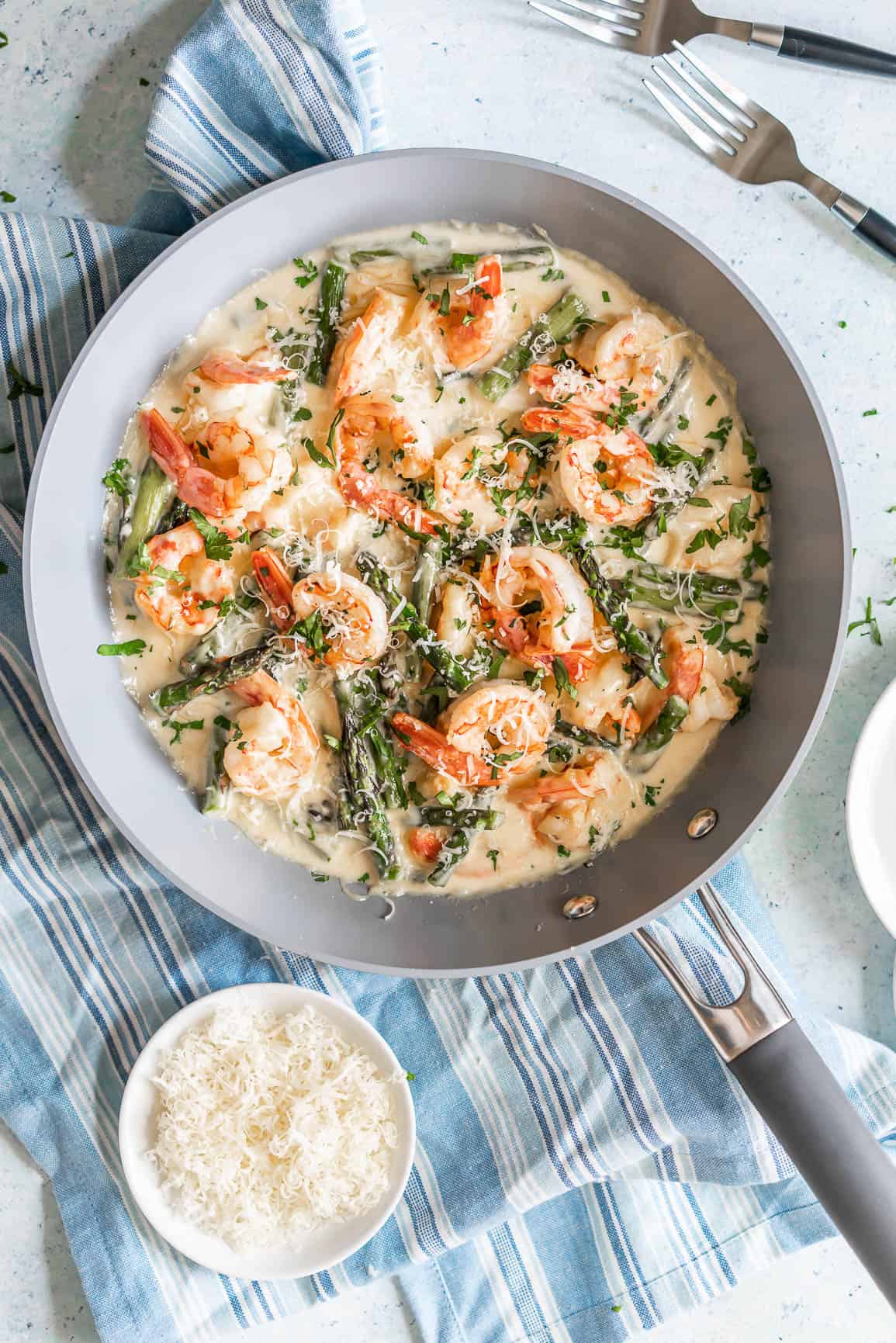 This might not be technically a "soup" but I am including it because it's amazing and has a creamy broth that is so delicious! Keto Creamy Asparagus and Shrimp Alfredo Recipe is one that you will want on repeat and it's one of my favorites. Grab the recipe at Health Starts in the Kitchen!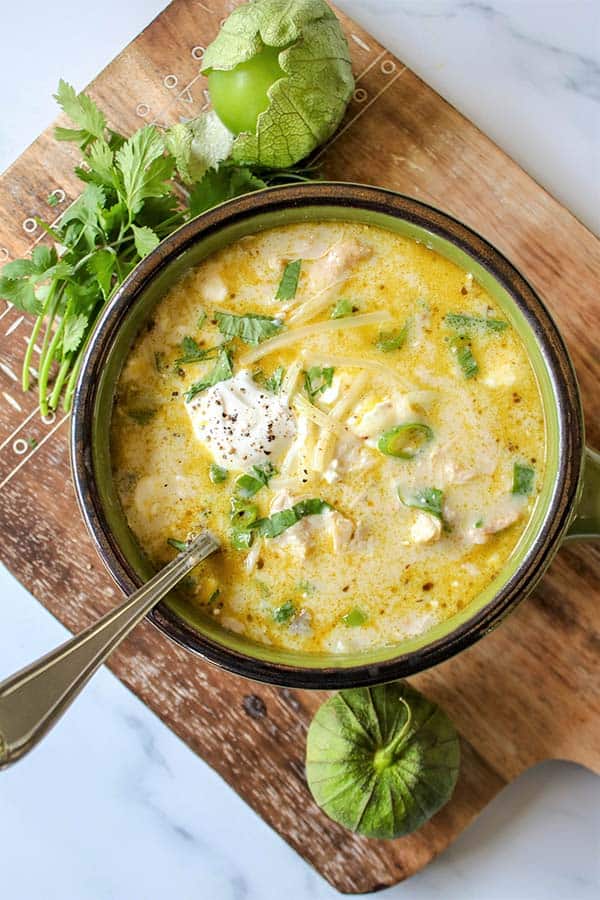 Mexican food is my favorite so finding dishes with Mexican flavor while also being low-carb and keto was a MUST for me. This soup is full of the flavor of green enchilada sauce, plus salsa verde, cheeses and shredded chicken. I love that you can make it on the stovetop or in the Instant Pot! Grab the recipe at Seeking Good Eats!
16 Low-Carb Soup Recipes Your Whole Family Will Love!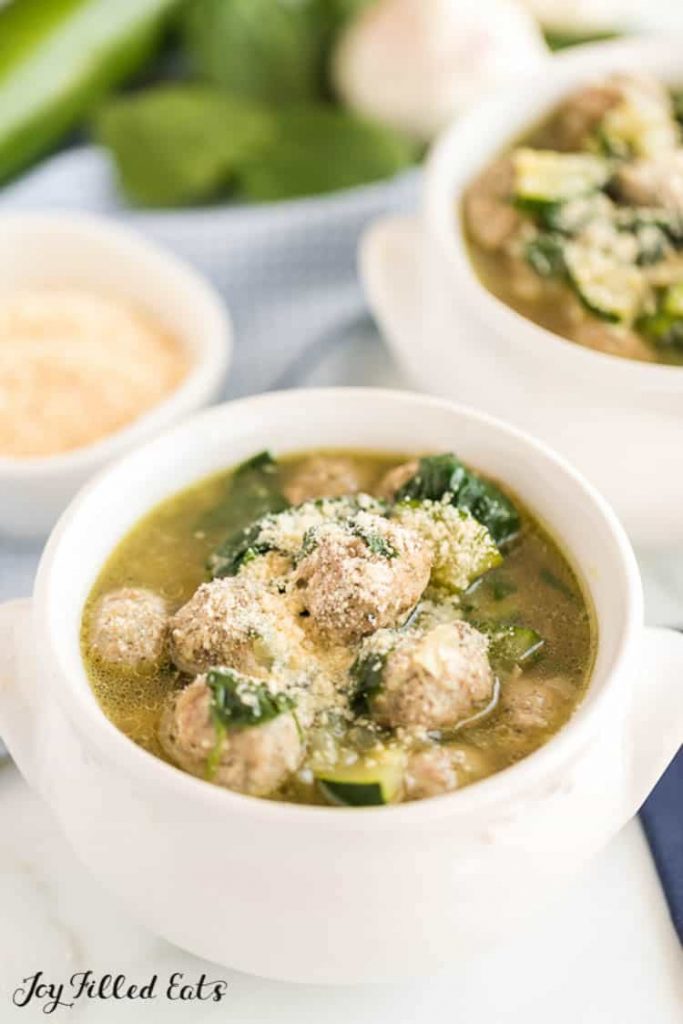 Italian Wedding Soup is another favorite that I thought I would have to give up on a keto and low-carb diet. I was wrong! This soup is full of italian meatballs and instead of pasta, substitute veggies for all the flavor of Italian wedding soup without the carbs. Find out the details at Joy Filled Eats!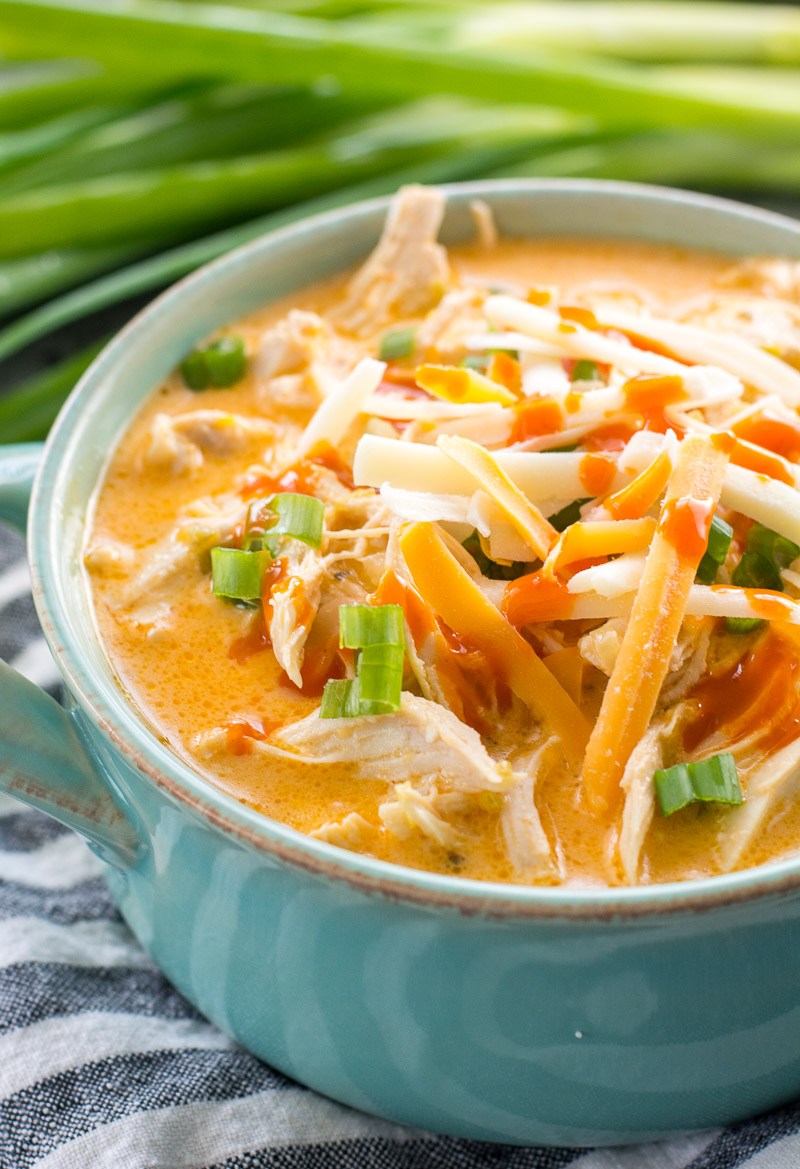 Spice up your chicken soup with this buffalo chicken soup recipe at The Best Keto Recipes. It's so creamy and full of flavor!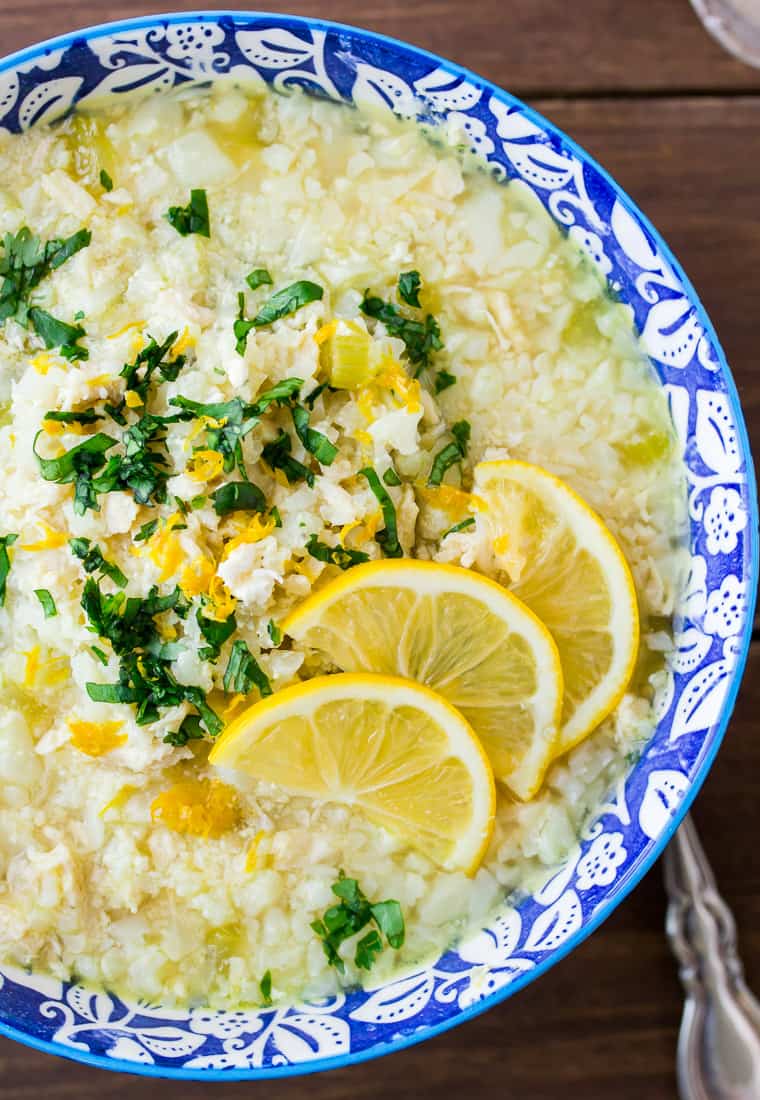 Lemon Orzo Soup is one of my favorites. This recipe takes that favorite and makes it low-carb by switching out the pasta for cauliflower rice. It's delicious. Click over to Delicious Little Bites and give it a try!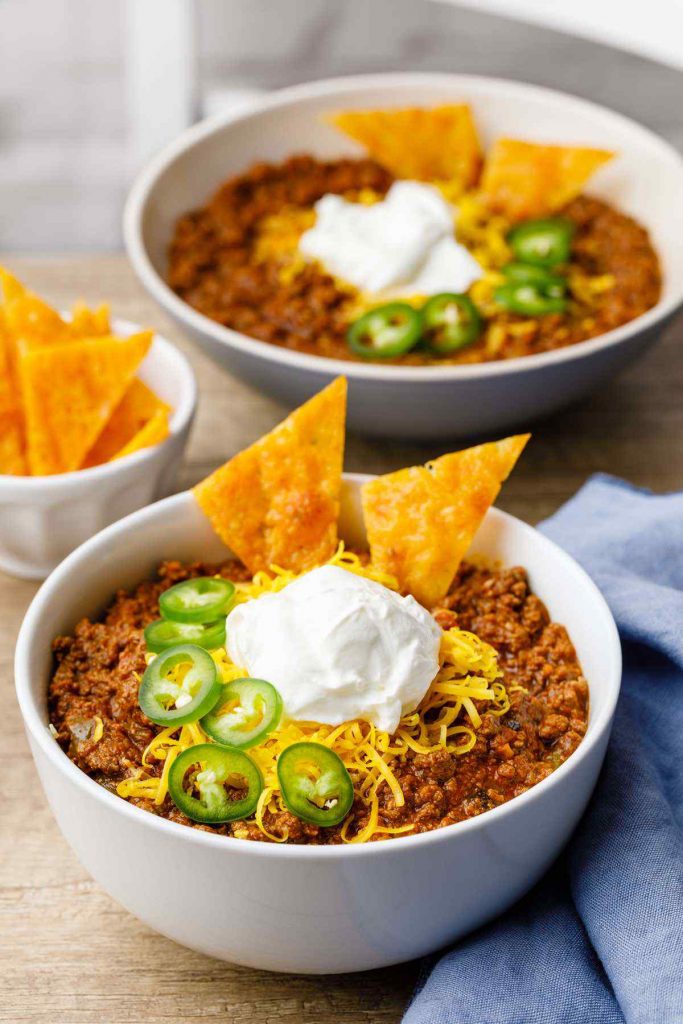 Chili is one of my favorite winter meals so I was super happy to be able to make it with a kto twist! The secret is making it beanless but also using spices and low-carb veggies to retain all of the taste and heartiness. This one is very good from Keto Pots!
16 Keto Soup Recipes Your Whole Family Will Love!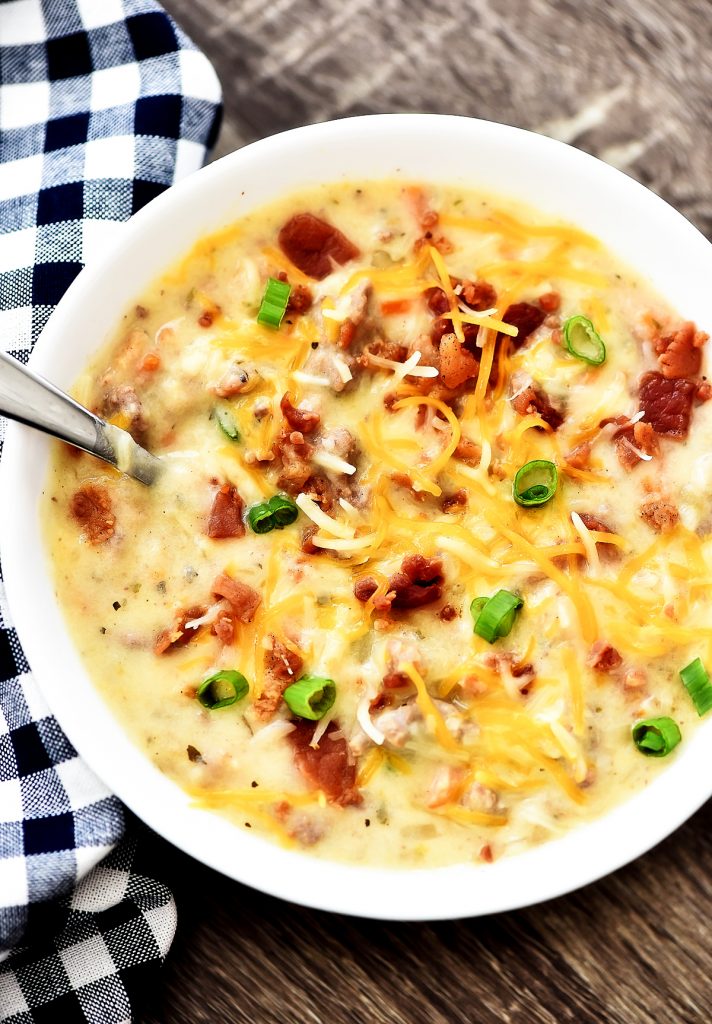 My kids love this one! Cheesy hamburger soup tastes just like a cheeseburger and the bacon takes it up a level. Be sure to hop over to Life at the Lofthouse to find out how to make this in your slow cooker!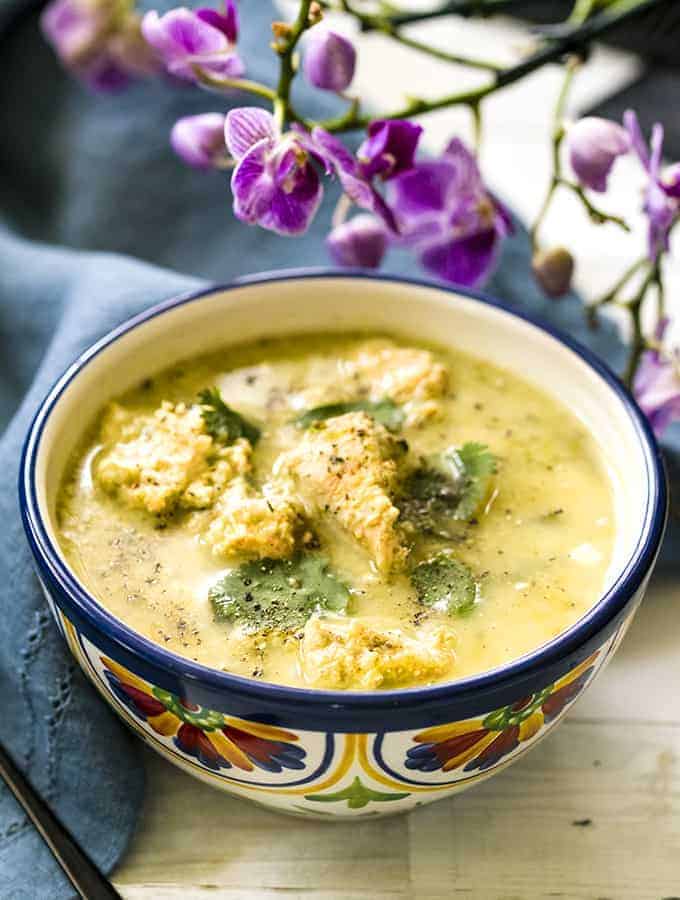 This white chicken chili recipe is so creamy and the poblano peppers really add a wonderful depth of flavor. It's one of my favorites. Urvashi at Two Sleevers has all kinds of great information if you are new to Keto. I'm also part of a facebook group she created that has lots of resources for getting started low-carb! Be sure to click over and see this recipe and all of the information Urvashi shares!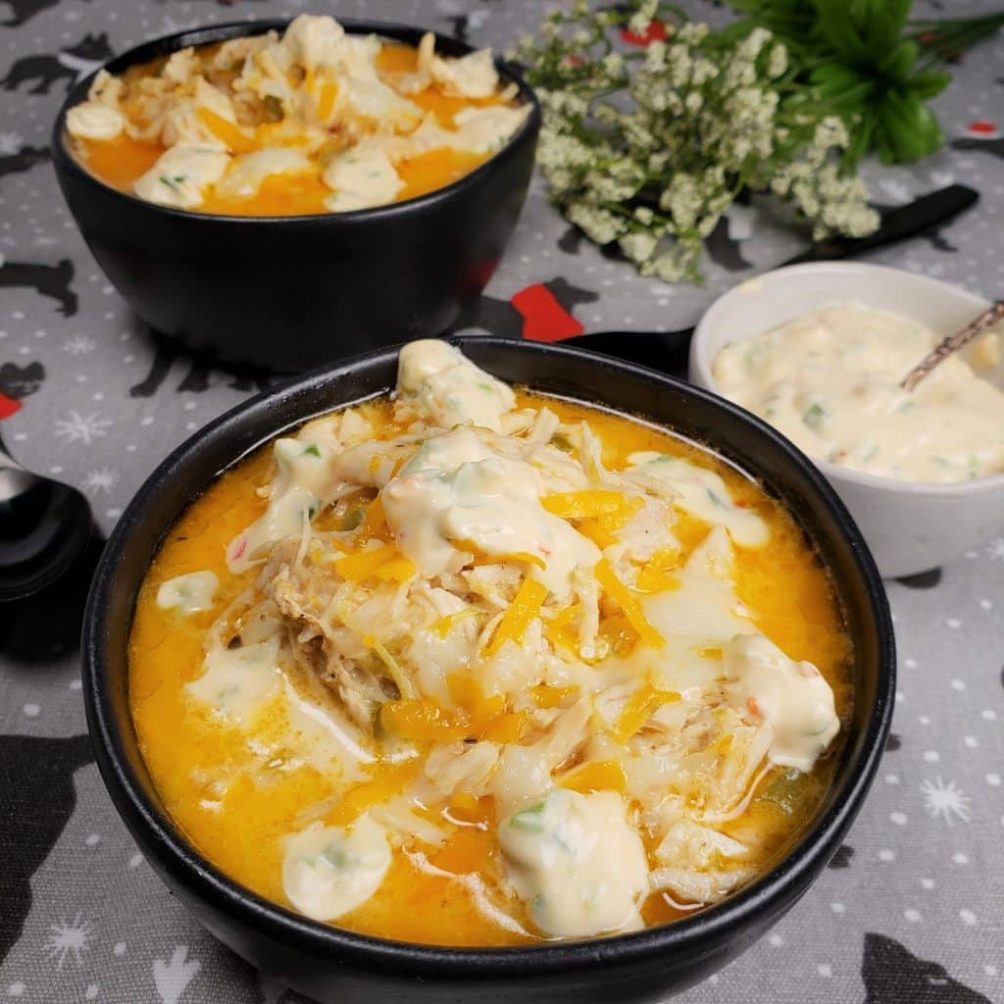 I've been a big fan of Jill's for years. Her site is full of amazing recipes! Her Jalapeno Popper Soup is one of my absolute favorites. You are going to love it too. Hop over and grab the recipe and tell her I said hi!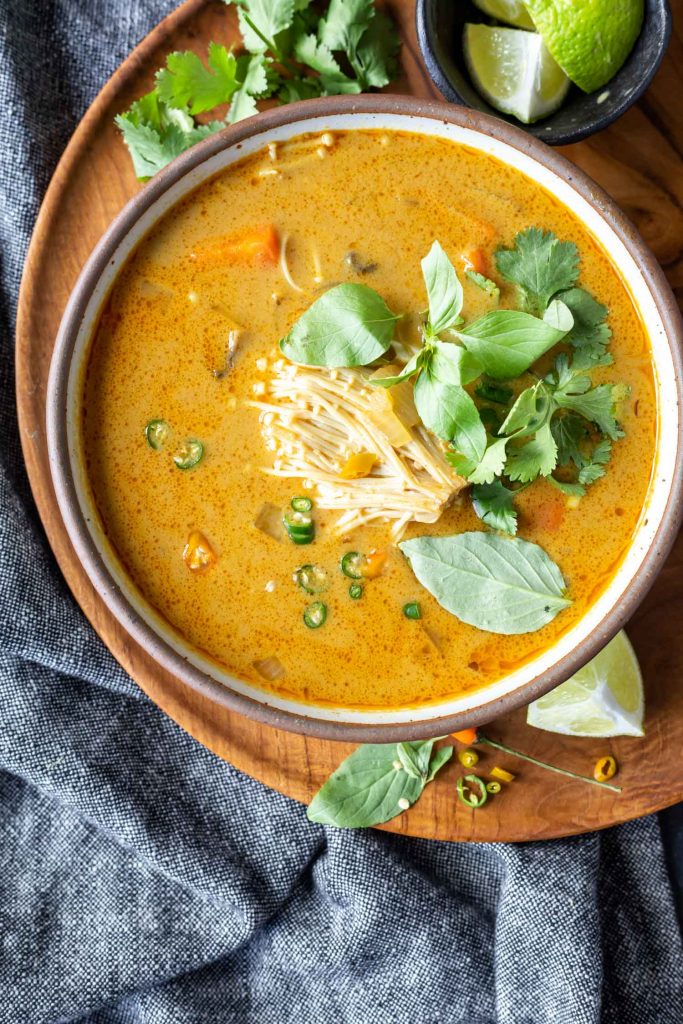 If you are an Indian food lover, don't worry! You can still enjoy delicious Indian flavor on a low-carb and keto diet! This is one of my favorite soup recipes! I love the heartiness of the veggies paired with the fragrant broth, plus you can add some crunchy toppings which elevate the soup another level! Click over to Cast Iron Keto to find out more!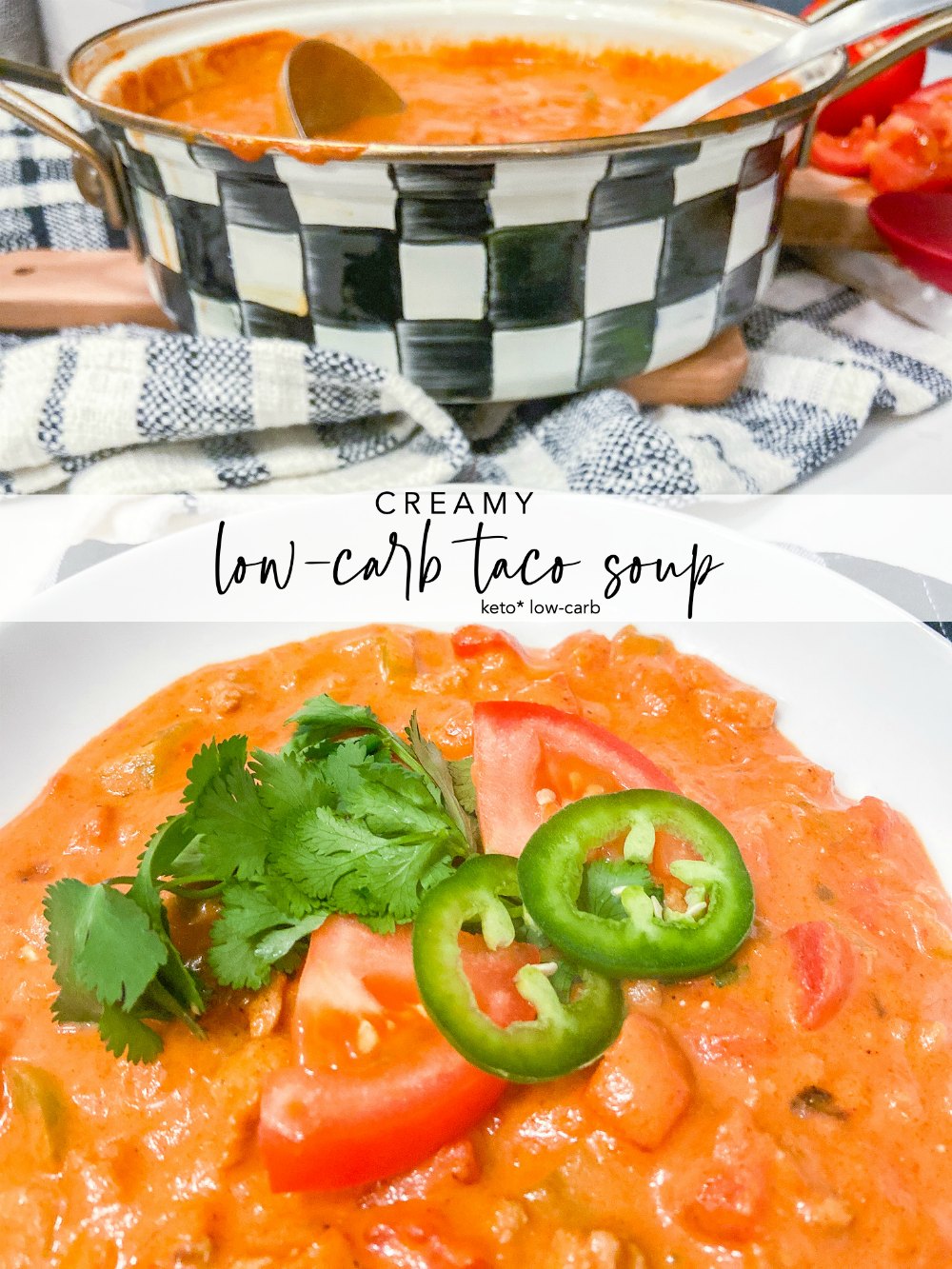 This is one of my favorite soups to make! Creamy taco soup with ground turkey is super easy to make and my kids love it!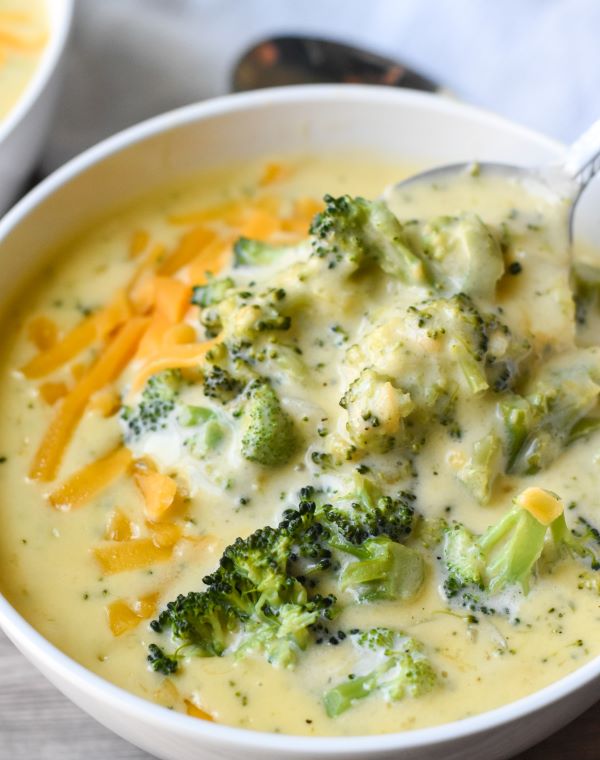 There's something so comforting about broccoli cheese soup. This one from Curbing Carbs is my favorite and my kids always ask for it. Head over to Curbing Carbs to get the recipe and tips on how to make it!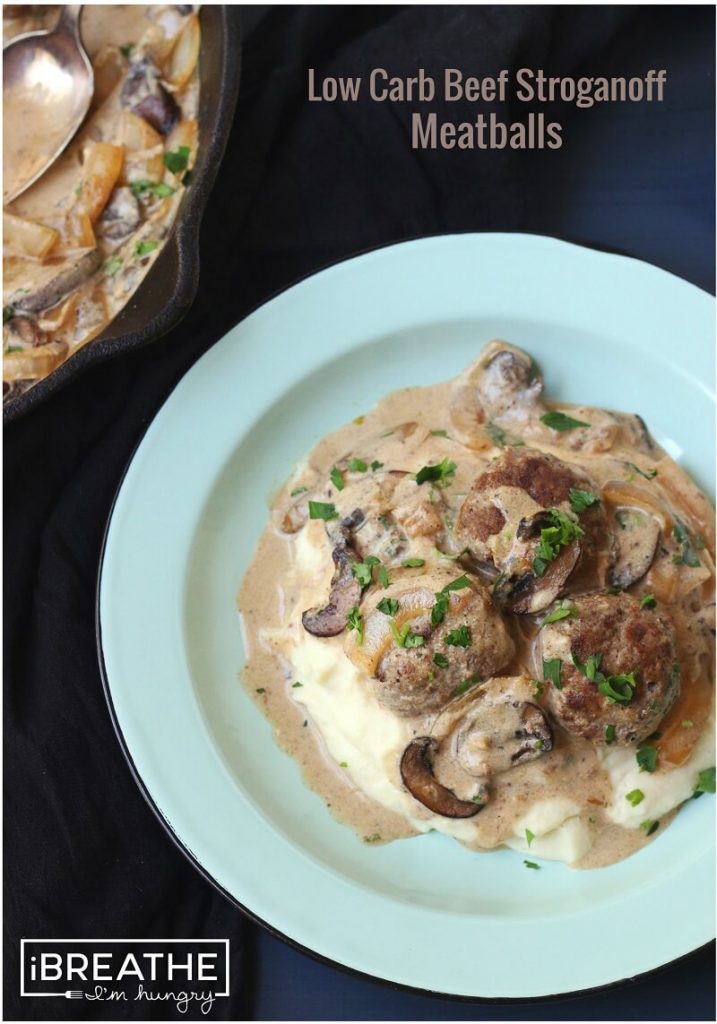 Beef stroganoff is another childhood favorite. You might not think you can eat beef stroganoff on a low-carb dinner but cut out the noodles and you can. This is one of my favorites because it has caramelized onions and mushrooms that pair so well with the creamy sauce and hearty meatballs. It's a favorite! Pop over to I Breathe I'm Hungry and make it tonight!
Which one do you want to make first??
More Keto Low Carb Ideas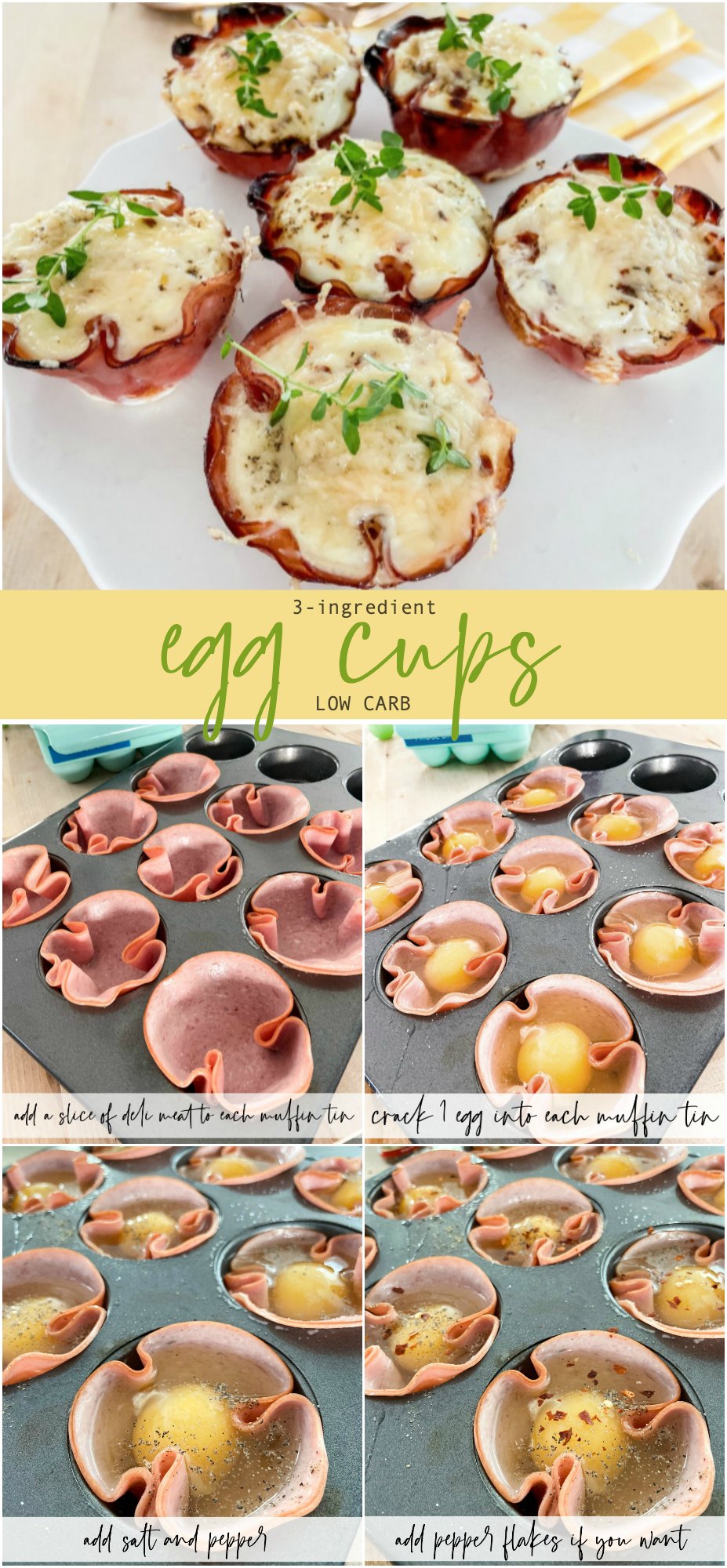 These are one of my favorite items to make. I make a full batch on Mondays and then refrigerate the egg cups and eat them all week long!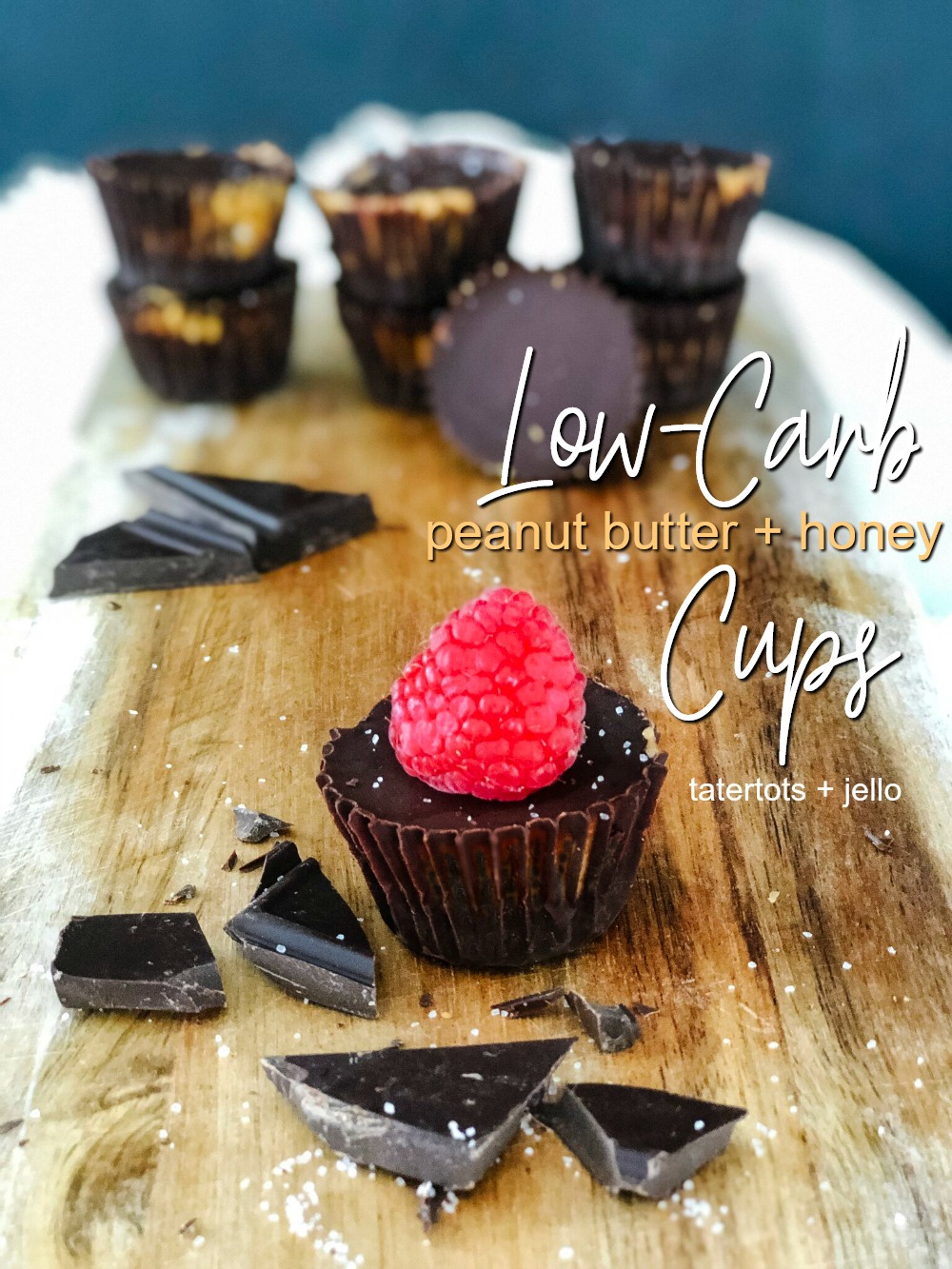 This is one of my favorite treats! Make a batch and then keep them in the freezer for when you need a sweet treat without the guilt!
Pin Delicious Low-Carb Soups for Later!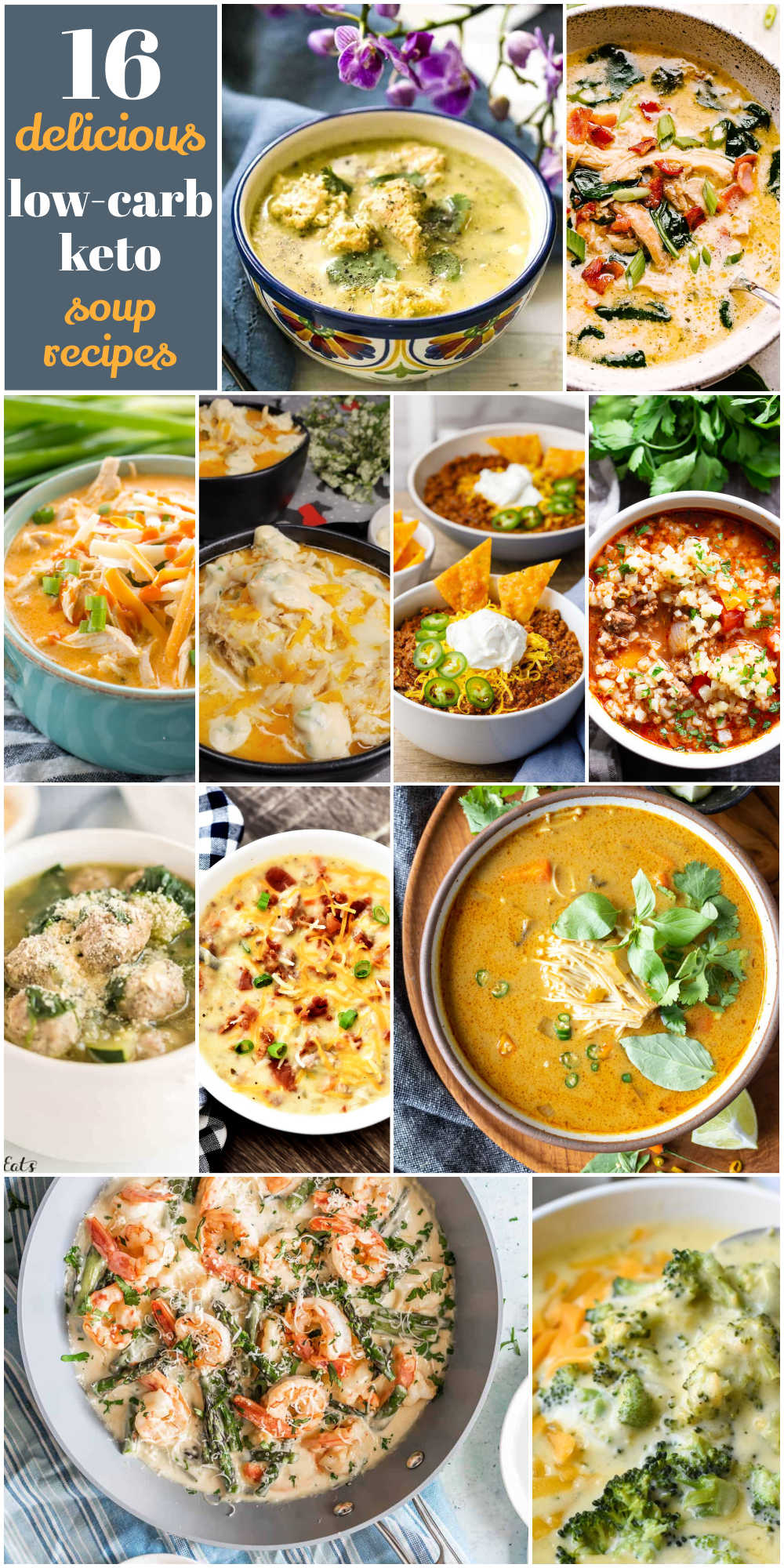 Have a Yummy Day!
xoxo